Hello! Follow long as I put together a simple and delicious hot roast beef sandwich! Hope you're hungry!
438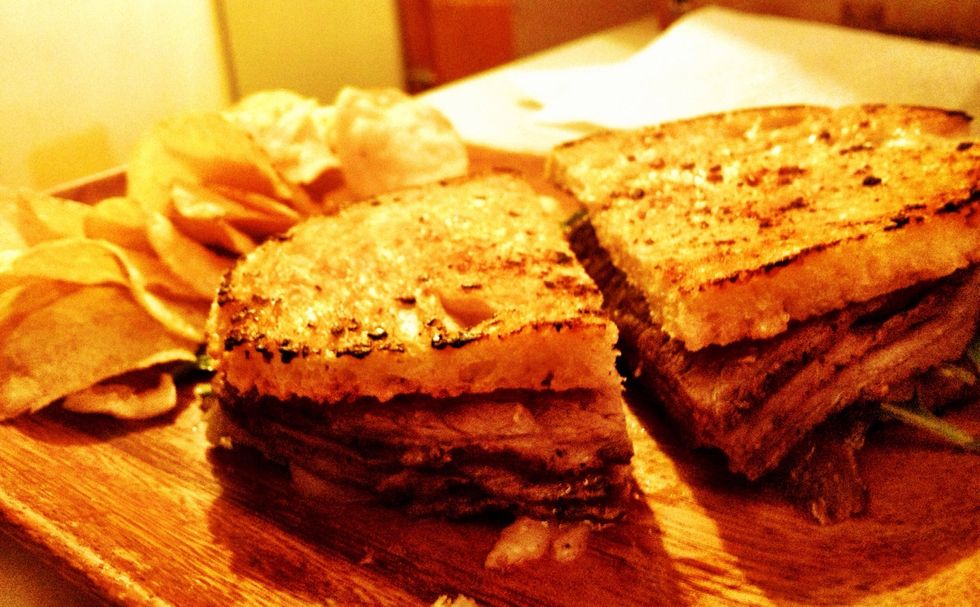 Hot Roast Beef Sandwich with Garlic Bread, Spicy Mayo, jalapeños, & arugula.
Cut off the crust of your bread slices (helps them cook evenly). In a small pan, put a dab of butter with some chopped garlic. Sauté on medium heat until melted.
Add your bread to the pan. Fry until a light golden brown. Remove from pan and add another dab of butter and garlic. Fry other side the same way. Remove and put bread aside.
In a new pan, add some olive oil, salt, and pepper. On medium heat, add your roast beef slices. Flip and add the fontina cheese and jalepenos.
Spread mayo and mustard on both slices of the garlic bread and add the cooked roast beef. Top with some fresh Arugula.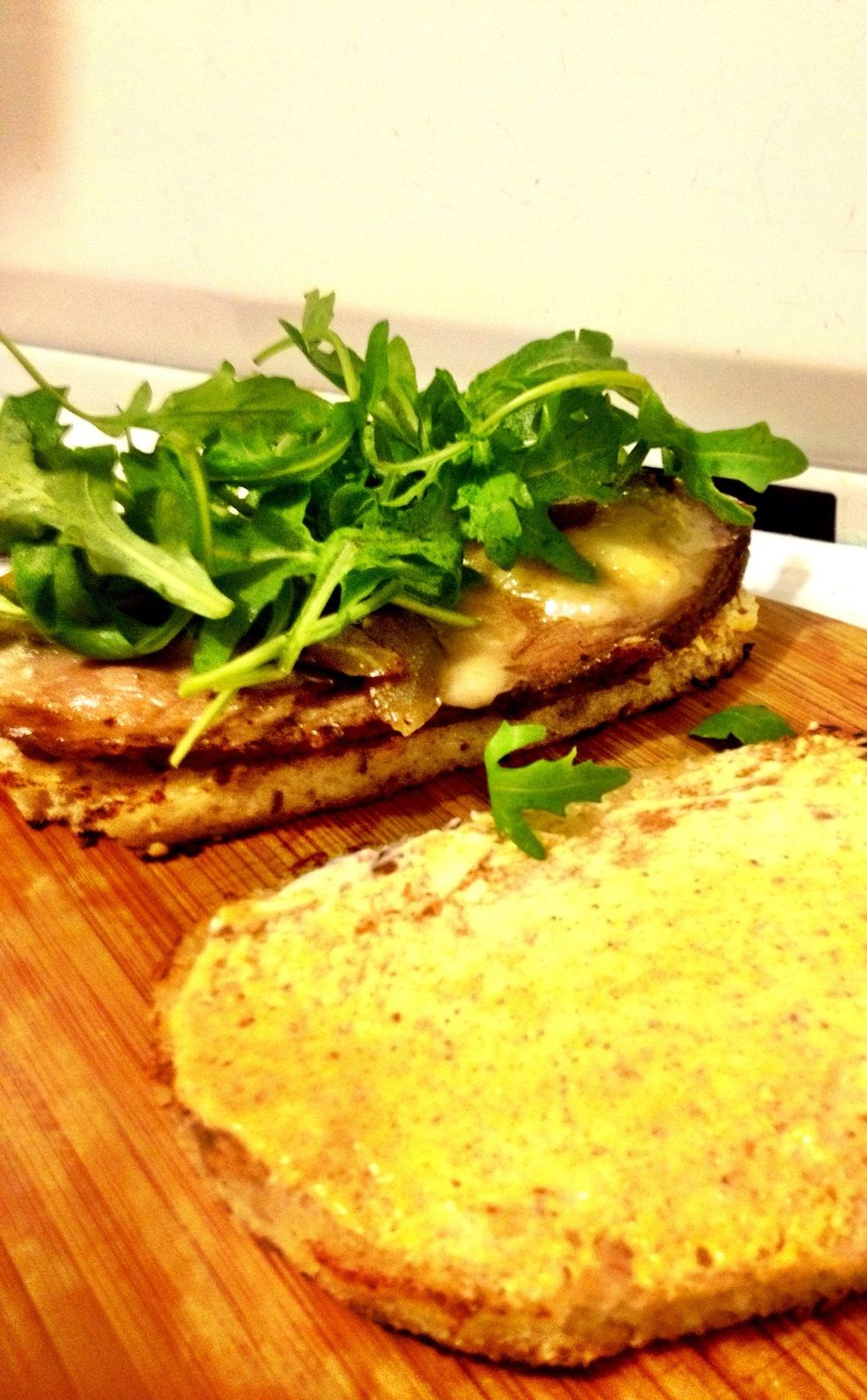 Return the sandwich to the pan and cook on each side until a dark crispy golden brown.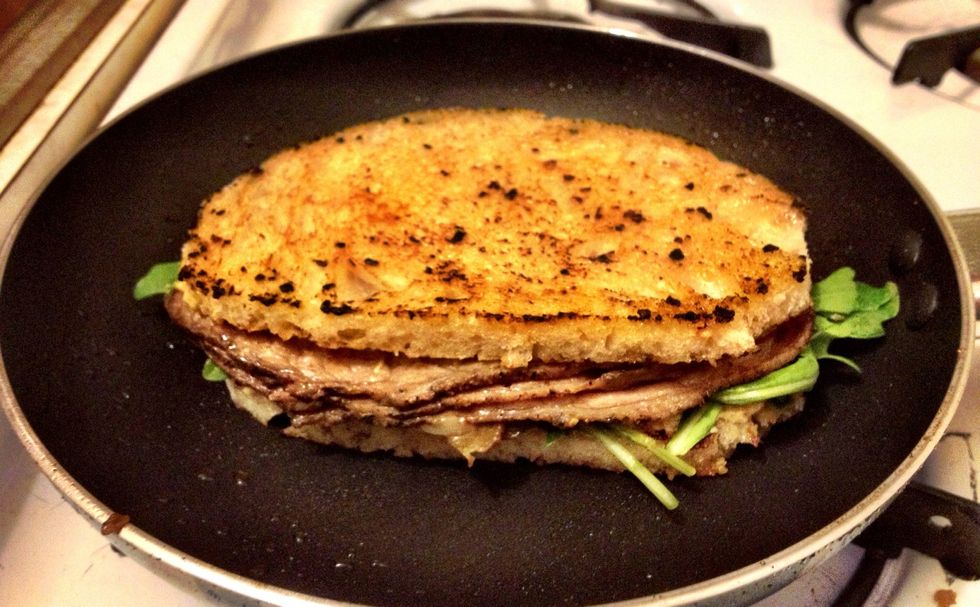 Plate the sandwich and garnish with some chips or French fries! Enjoy!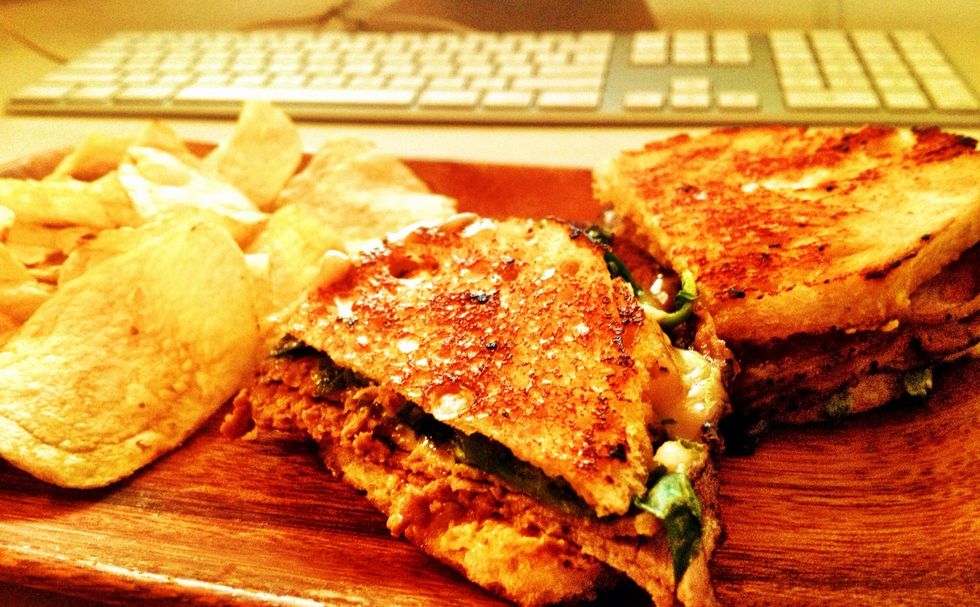 The finished product!
2.0 Sourdough Bread Slices
Salted Butter
Chopped Garlic
Arugula
3.0 Roast beef deli slices
Fontina Cheese
Sliced jalapeños
Salt & Pepper
Mayonnaise
Horseradish Mustard
Olive oil