Hi, I'm Vlad from Ukraine. It's my first guid, do not be so critical. Sorry for my bad English)))
11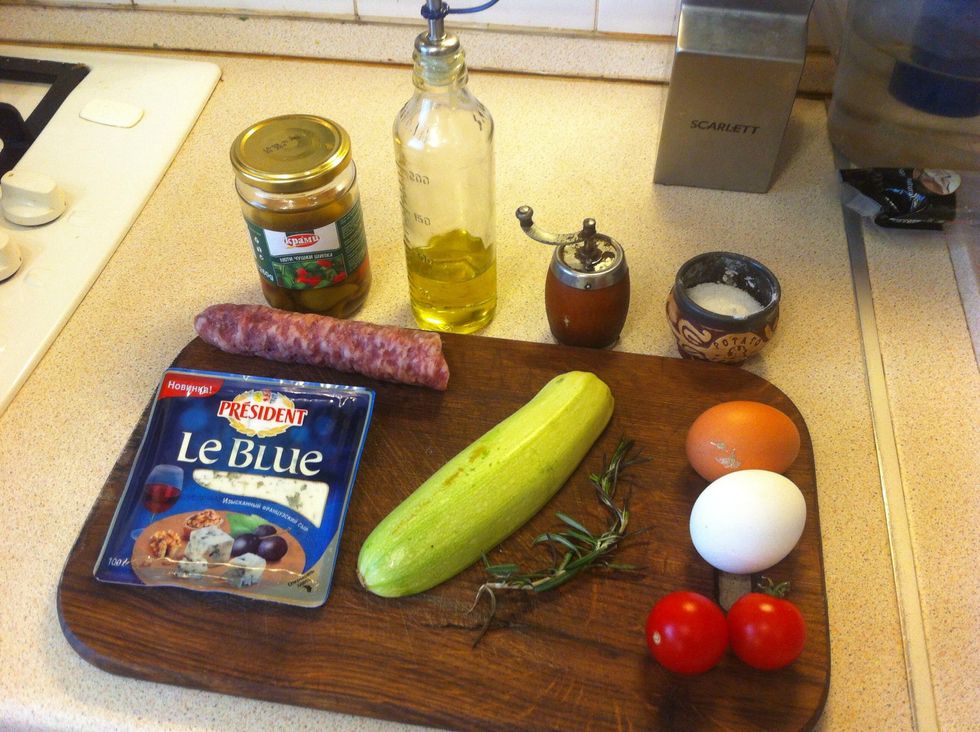 You can use any other oil, sausage and cheese what you like. I use olive oil, uncooked jerked sausages, salty blue cheese and bulgarian chillies.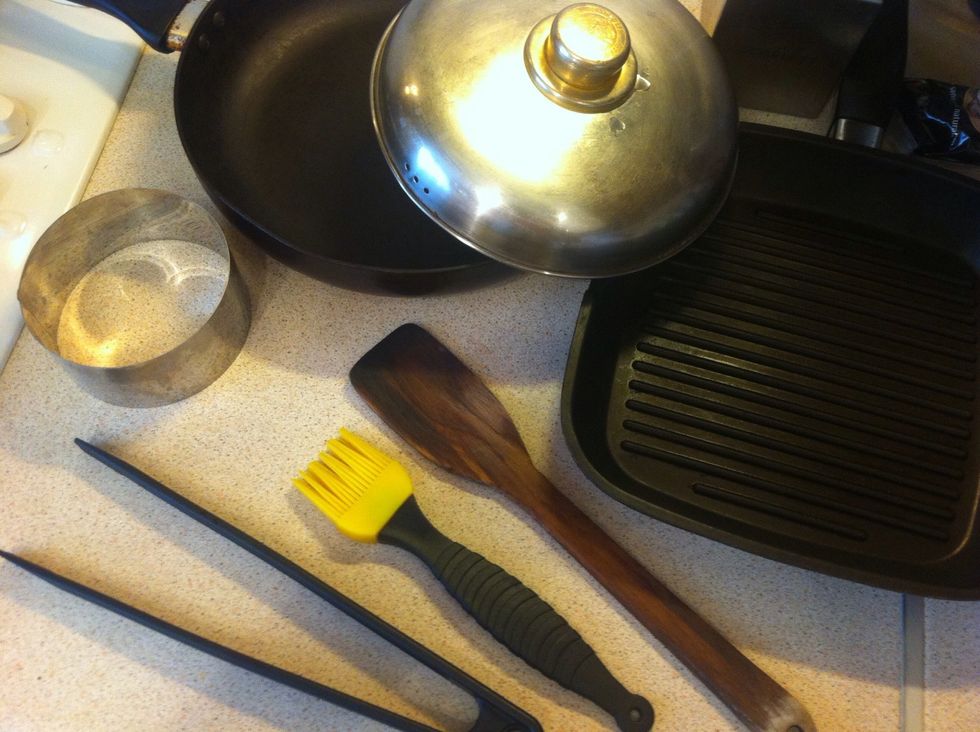 We needs: pan, grill pan, tweezers, bakery brush, wok turner, lid and food shaping mould.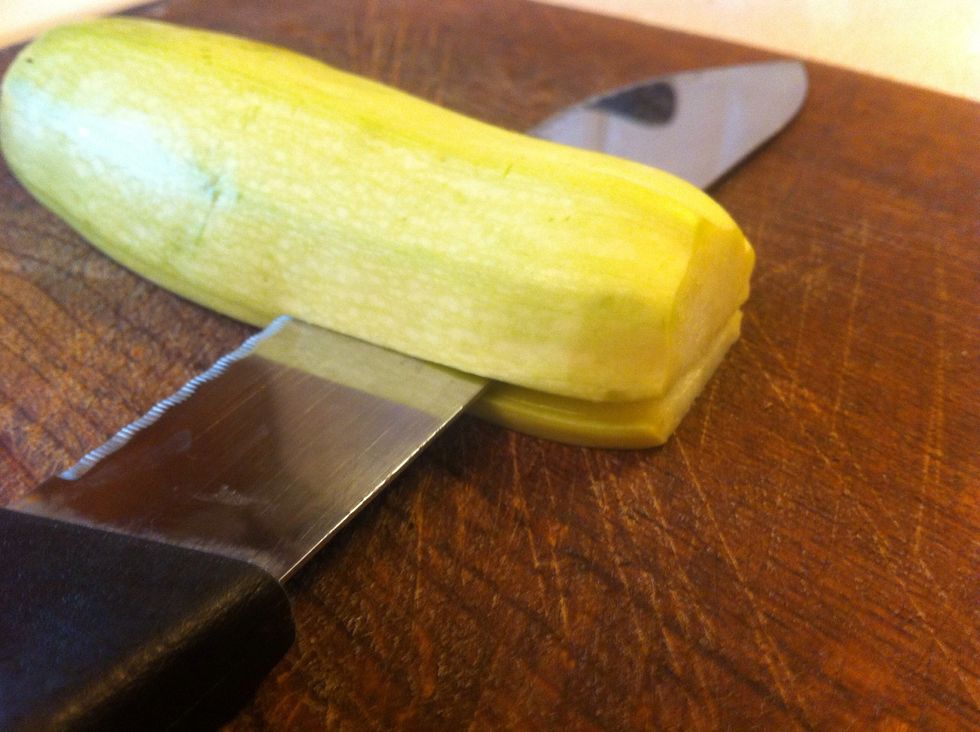 Cut two slices of vegetable marrow. Cut the tomatoes in half. Cut the cheese into small prices.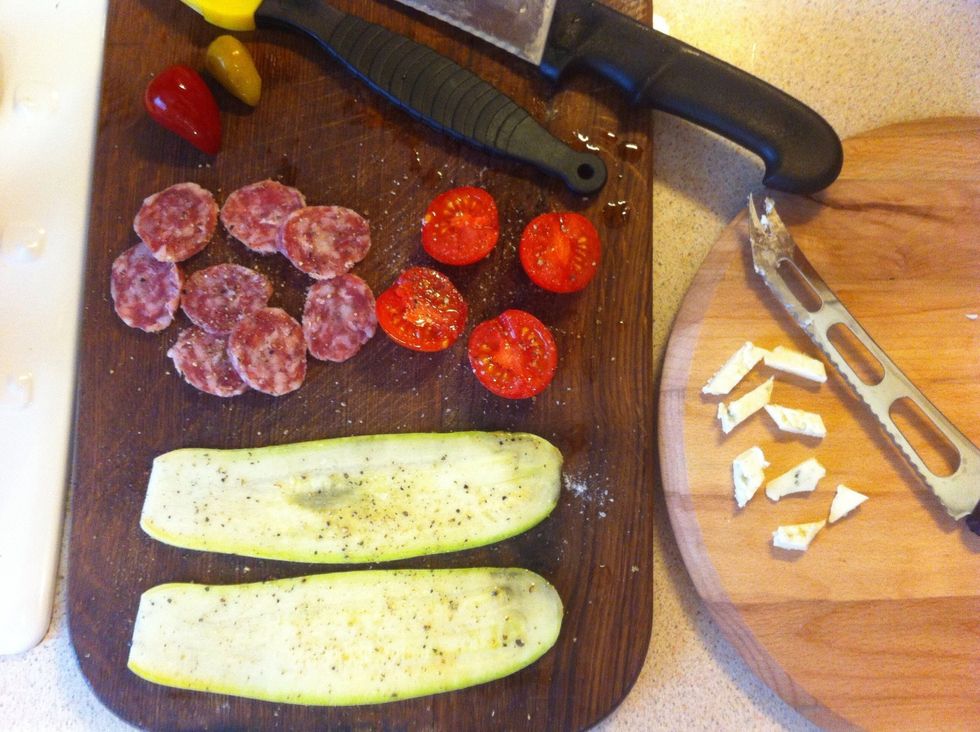 Prepare all ingredients: Vegetable marrow - salt, pepper and oil. Tomatoes - salt and pepper. Sausage - pepper.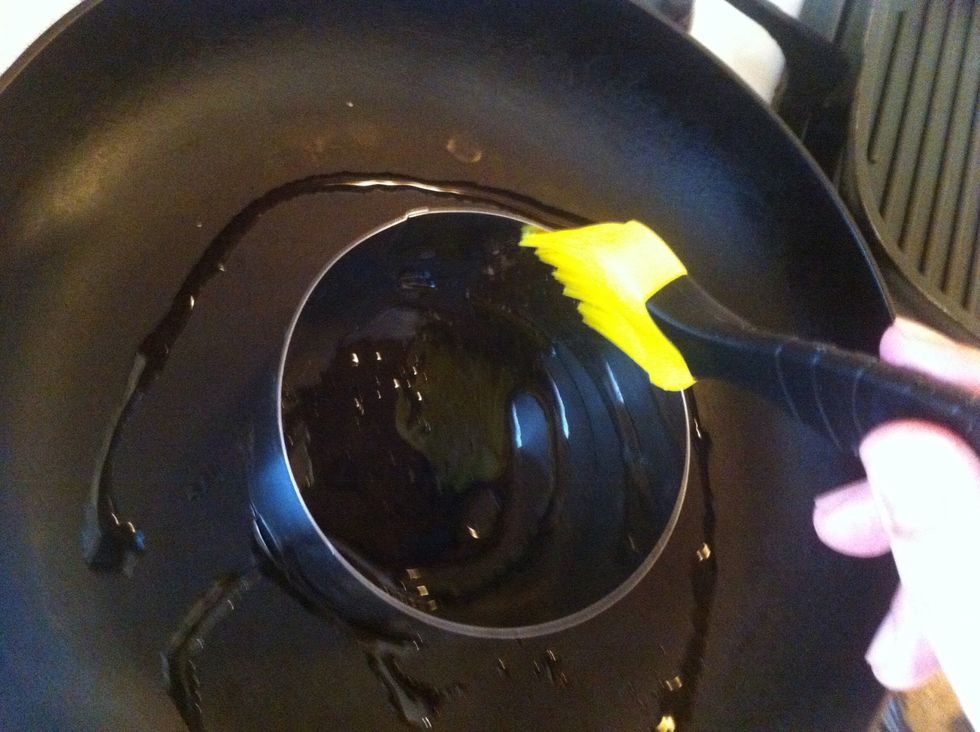 Use bakery brush to oil wall mould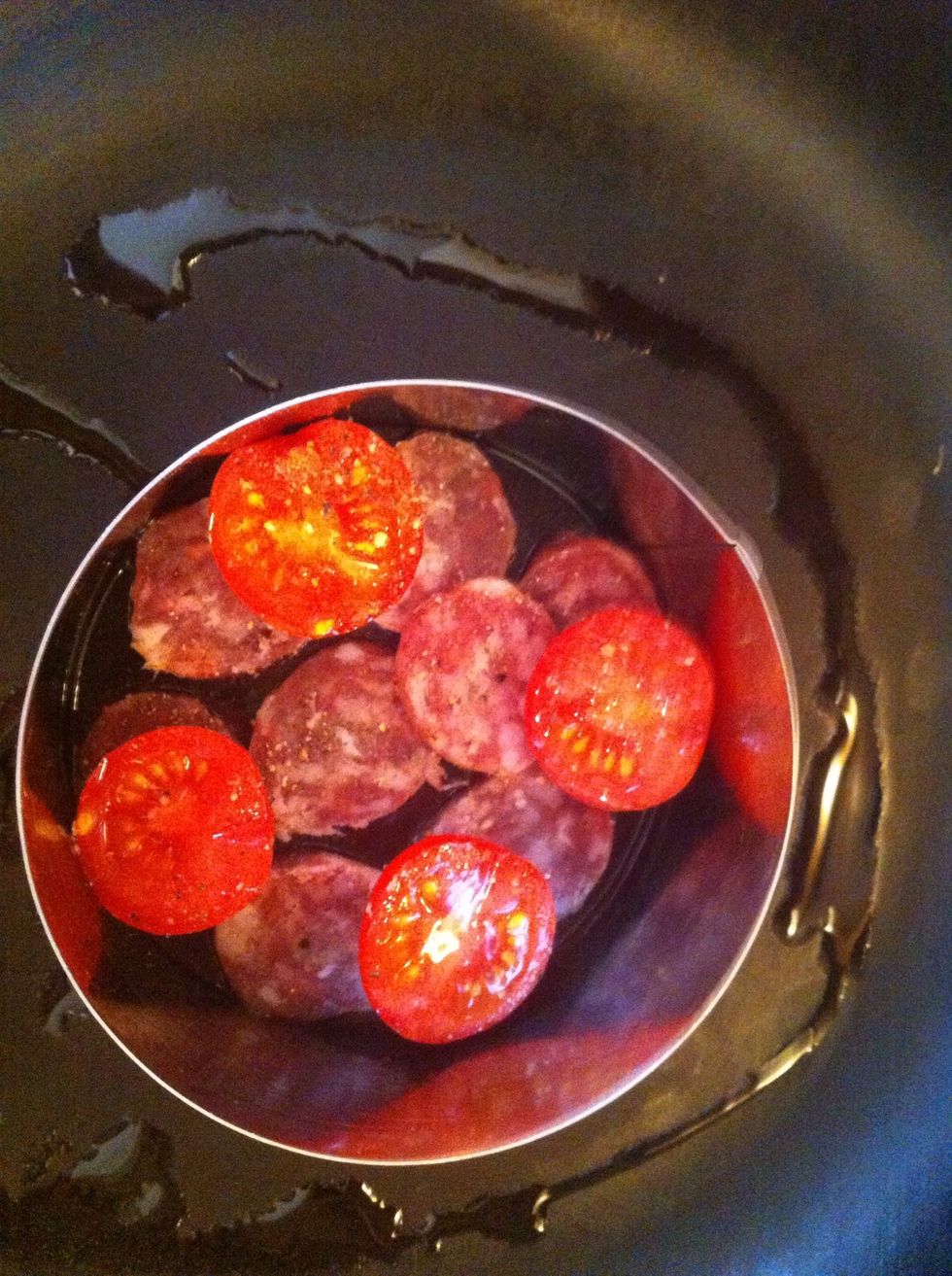 Average fire. Assume layers: sausage ➡tomatoes➡eggs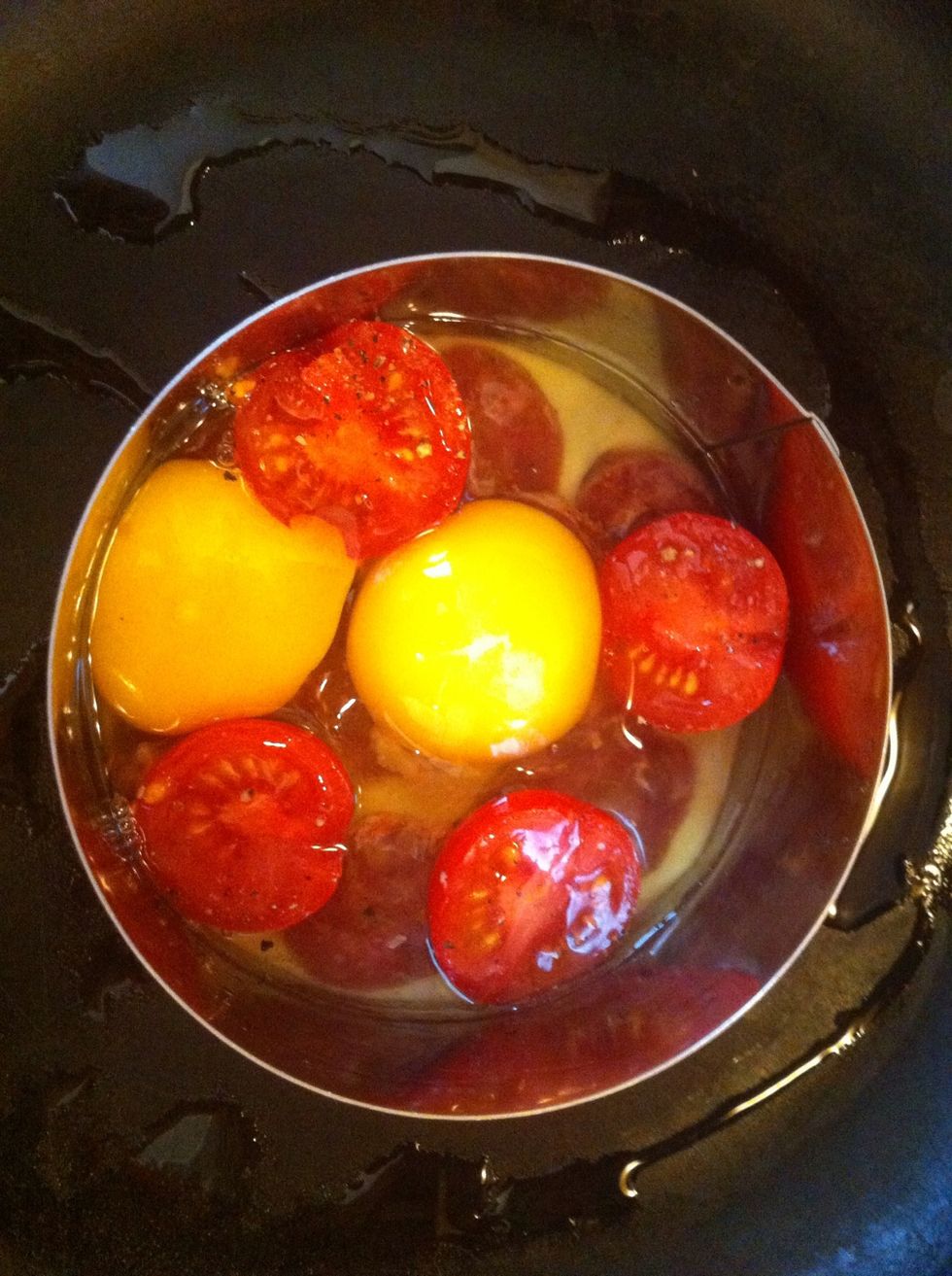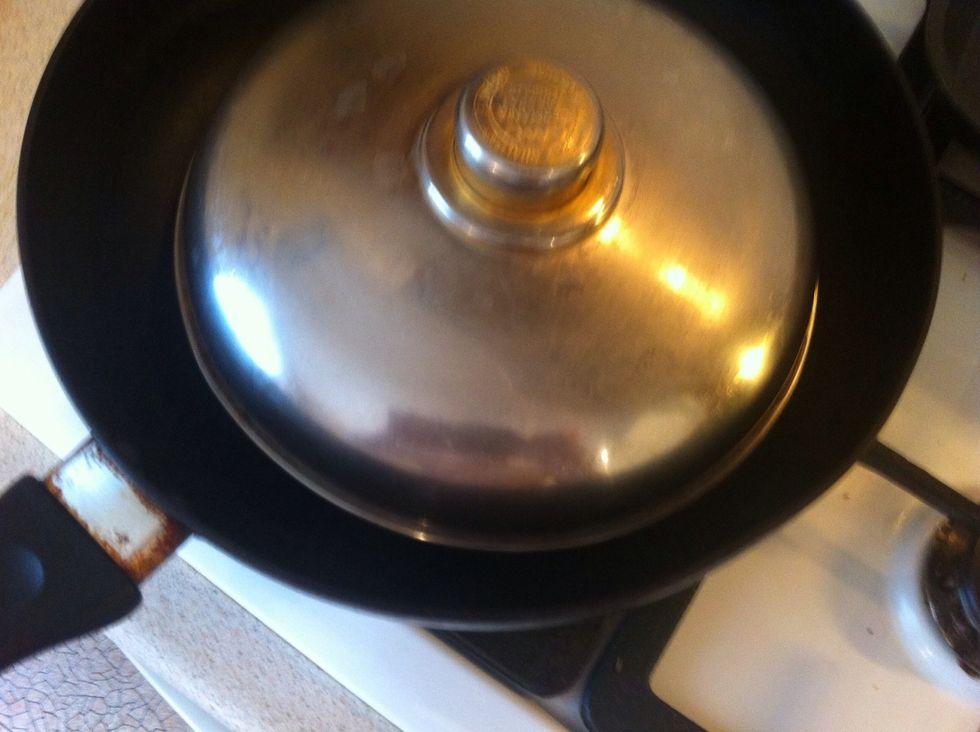 Cover with lid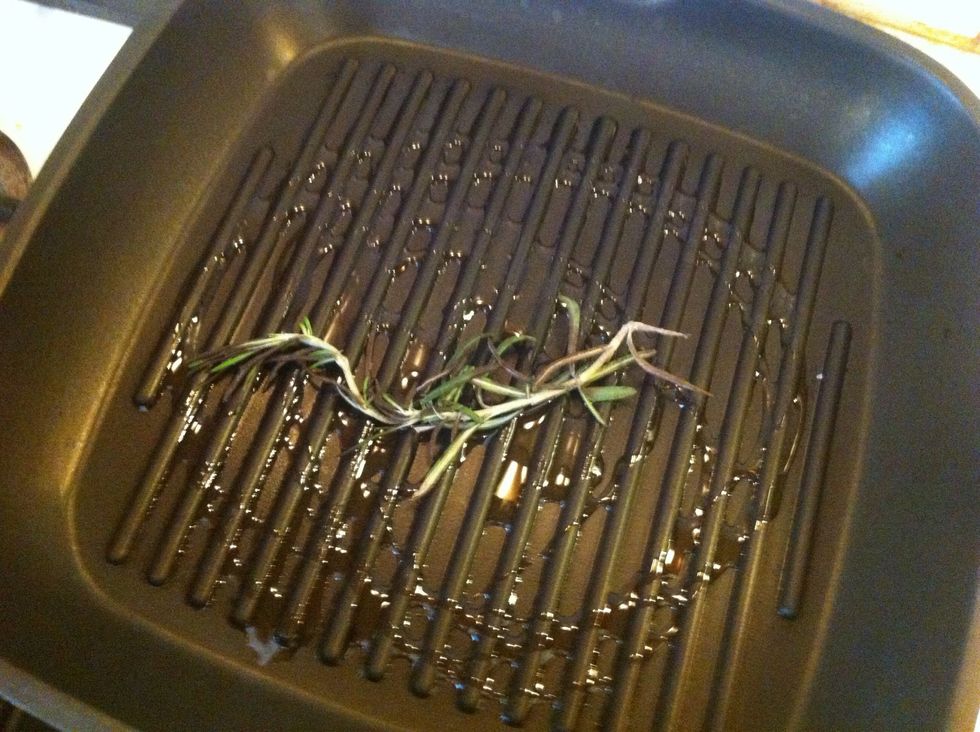 Give to oil it will be sated with aroma of rosemary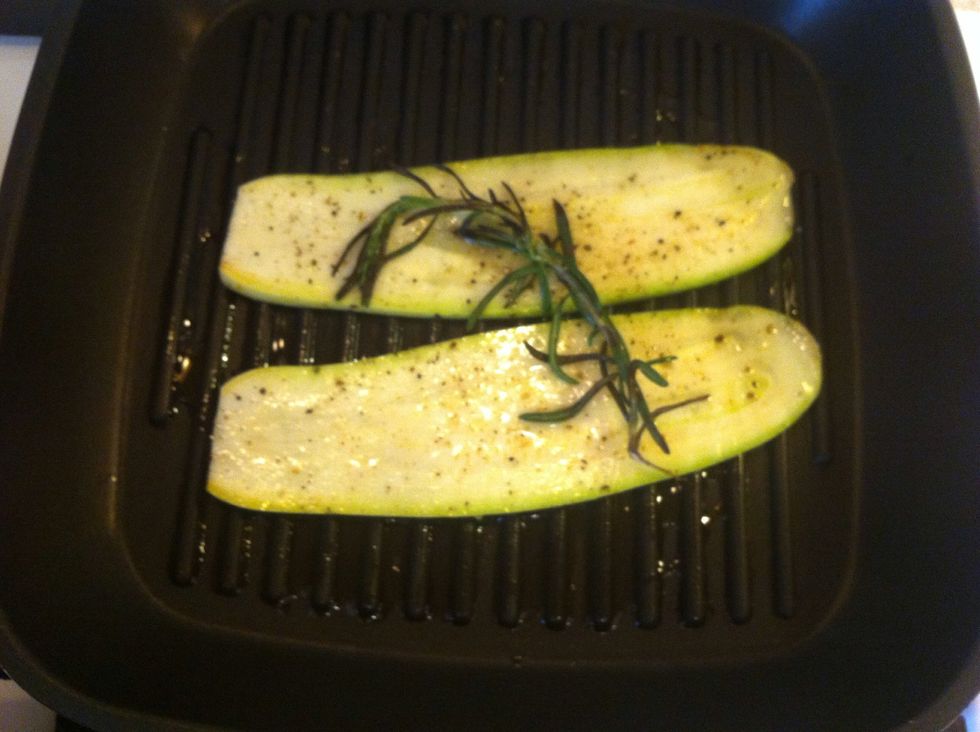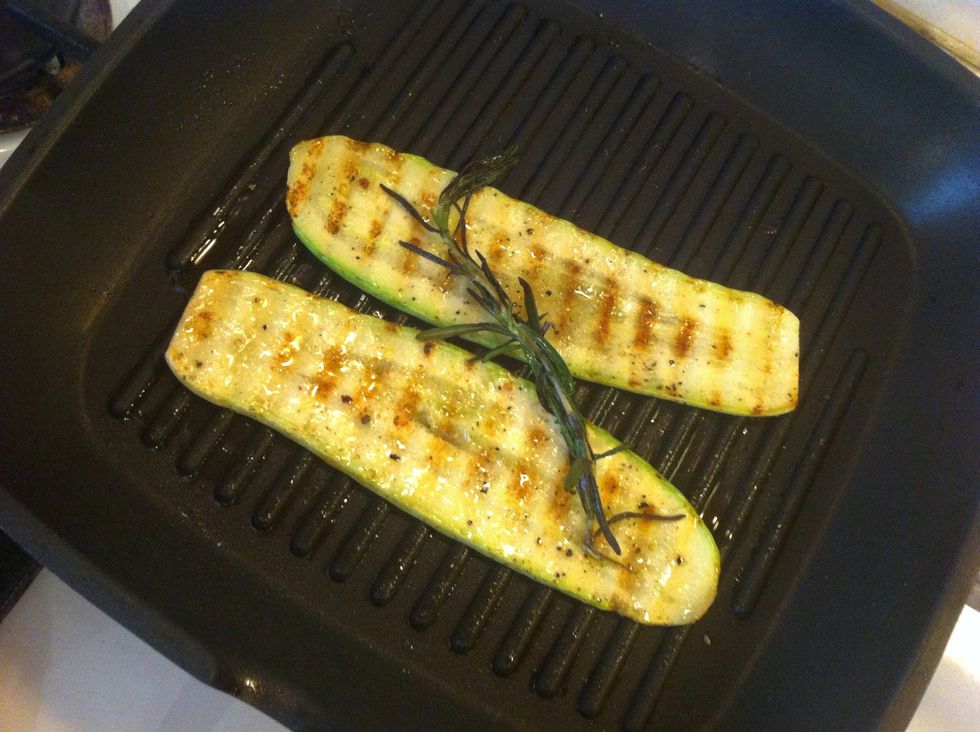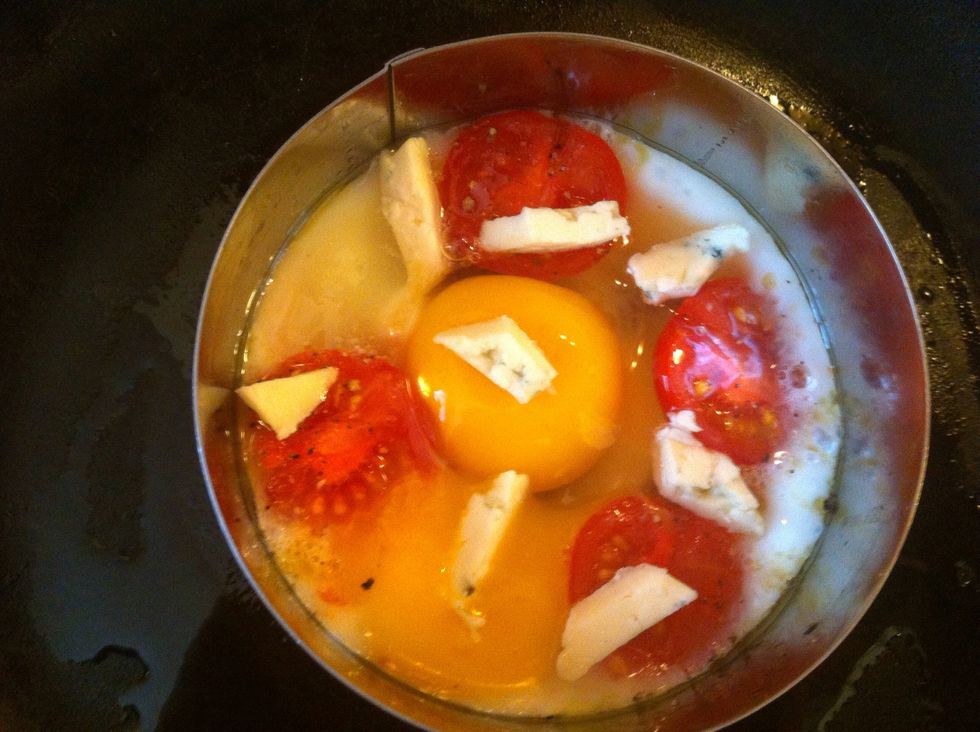 Add cheeses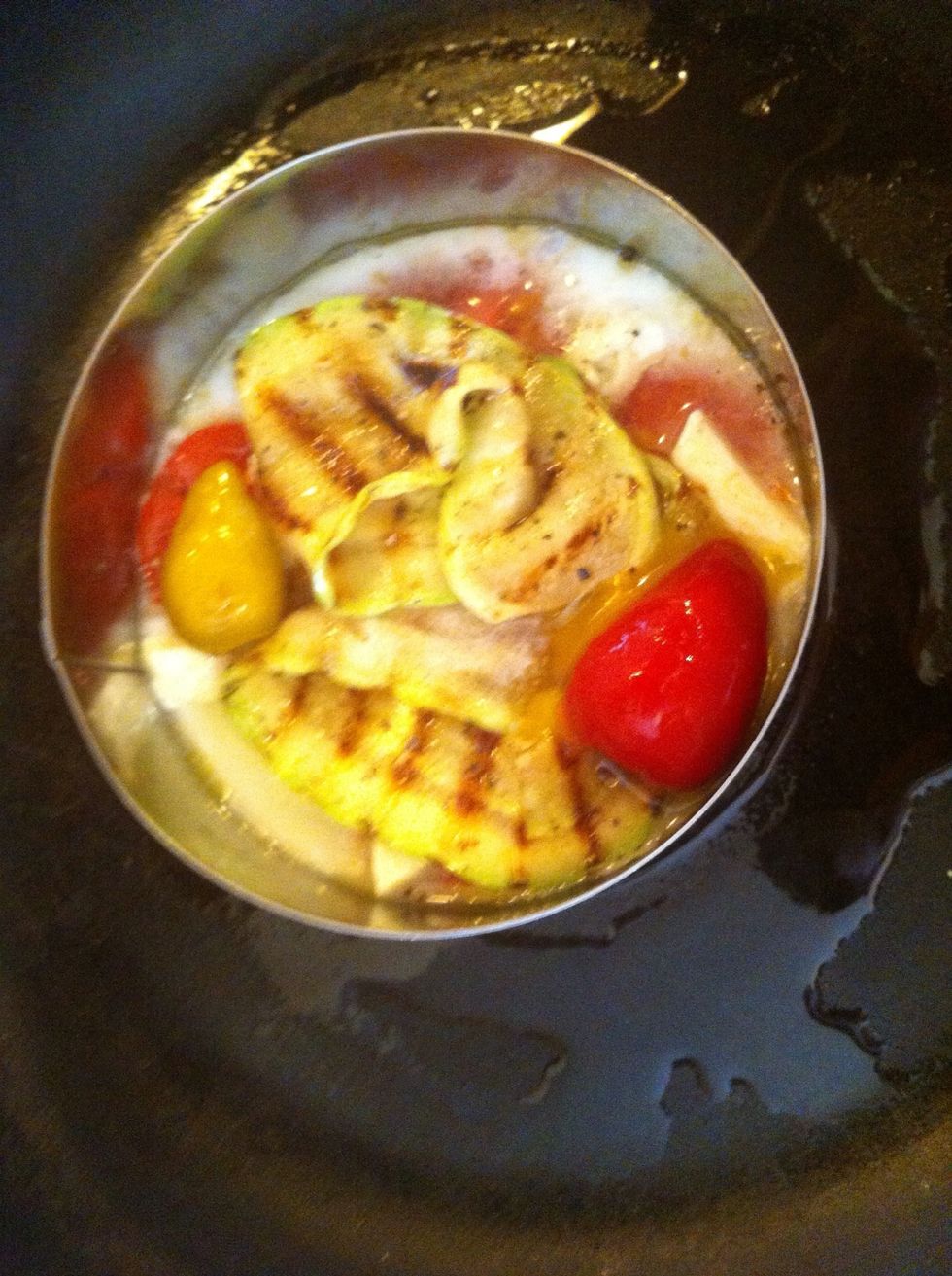 Add vegetable marrow and chili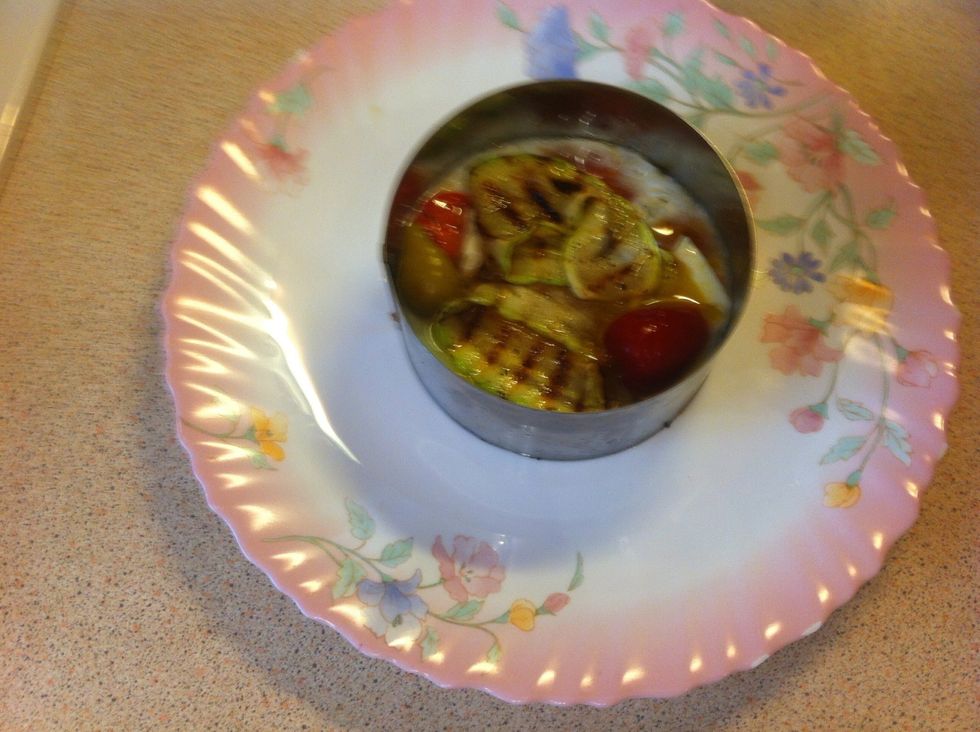 Use wog turner to put on plate.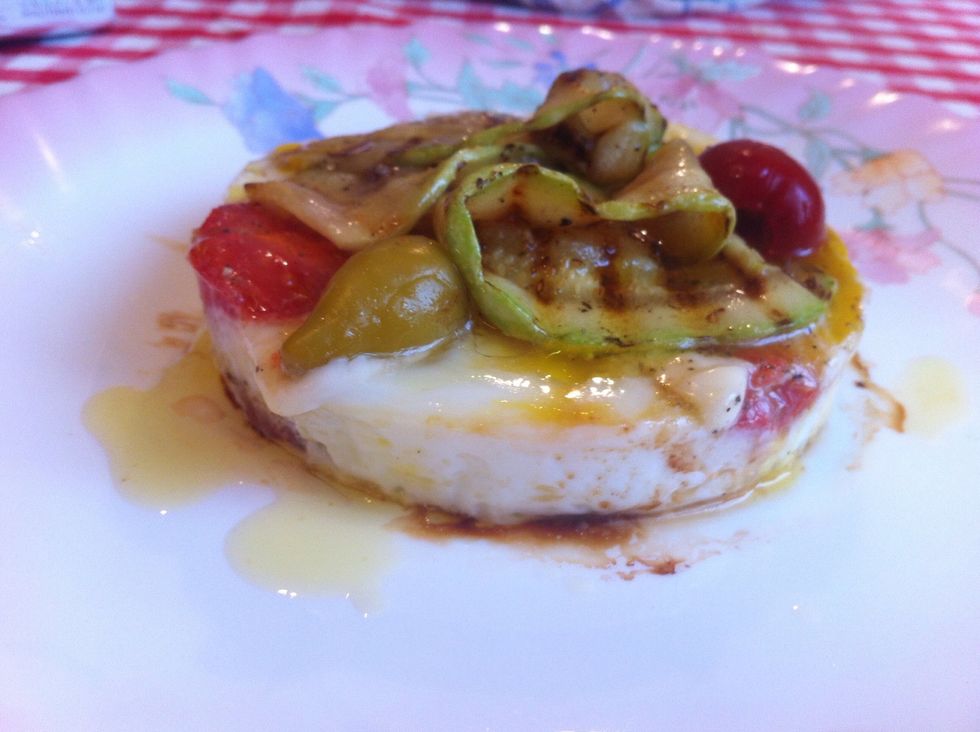 Pour a little oil on top. Bon appetite !
2 eggs
2 tomato
Sausage
Cheese
Vegetable marrow
Olive oil extra virgin
Paper
Salt
Rosemary