How to cook a delicious bowl of szechuan noodle soup
Cook a Delicious Bowl of Szechuan Noodle Soup
43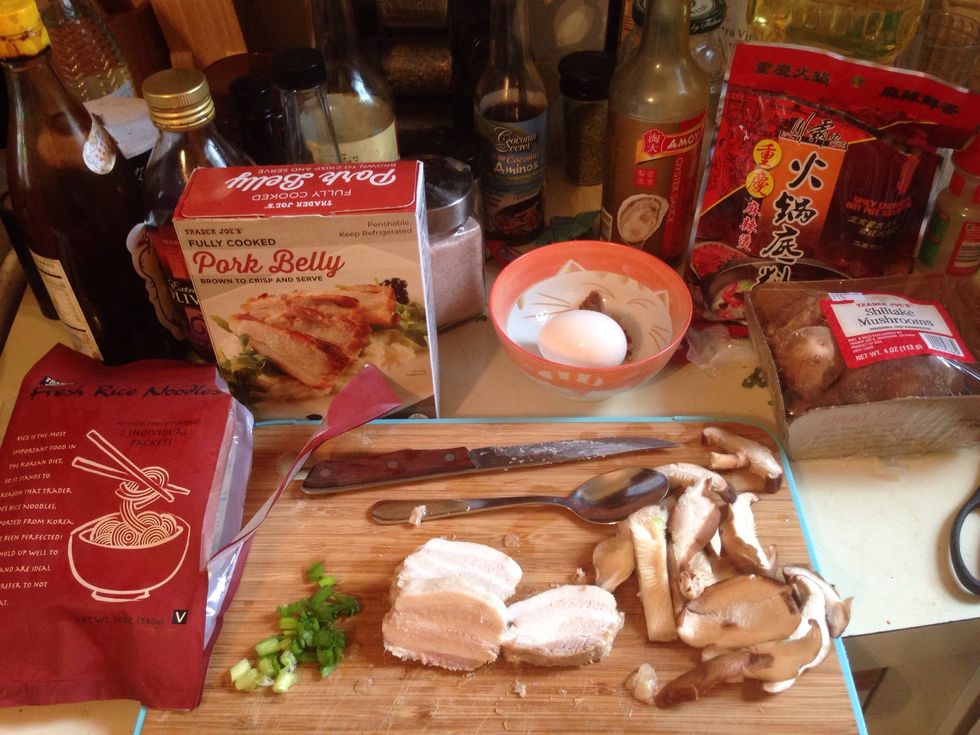 Gather your supplies. I got the precooked pork belly, rice noodles and miso broth from Trader Joe's. The Szechuan soup base you can get at any Asian grocery store. Tap to see full picture.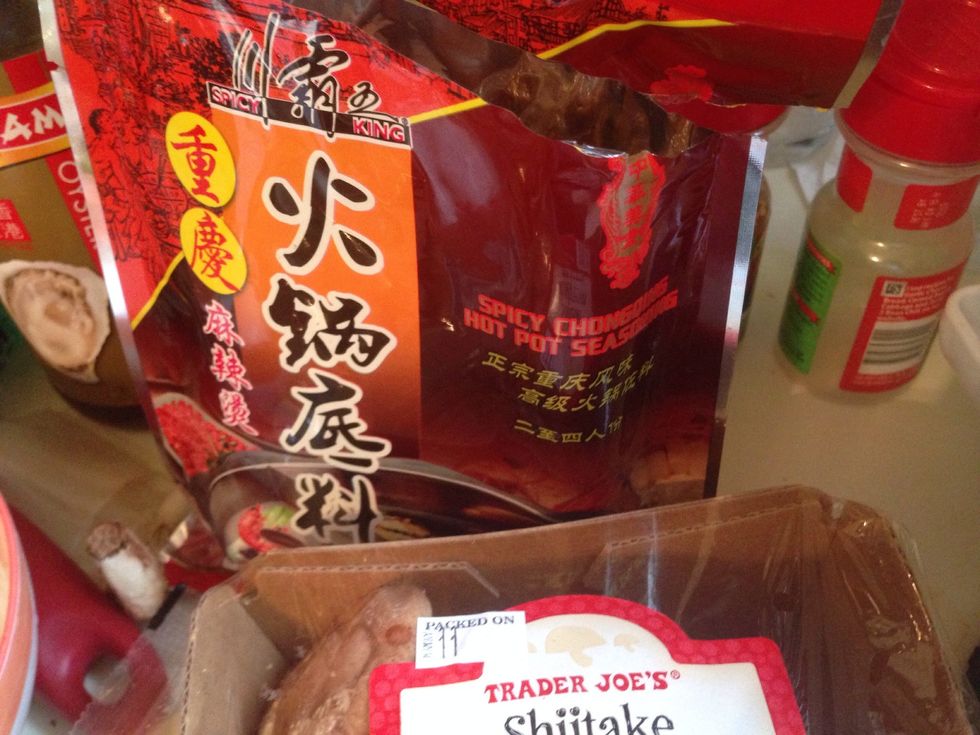 This is the Szechuan hot pot soup base. It is a big package with some orange and red goop in it. Kind of a clay texture. I only used a little bit because it can get pretty spicy.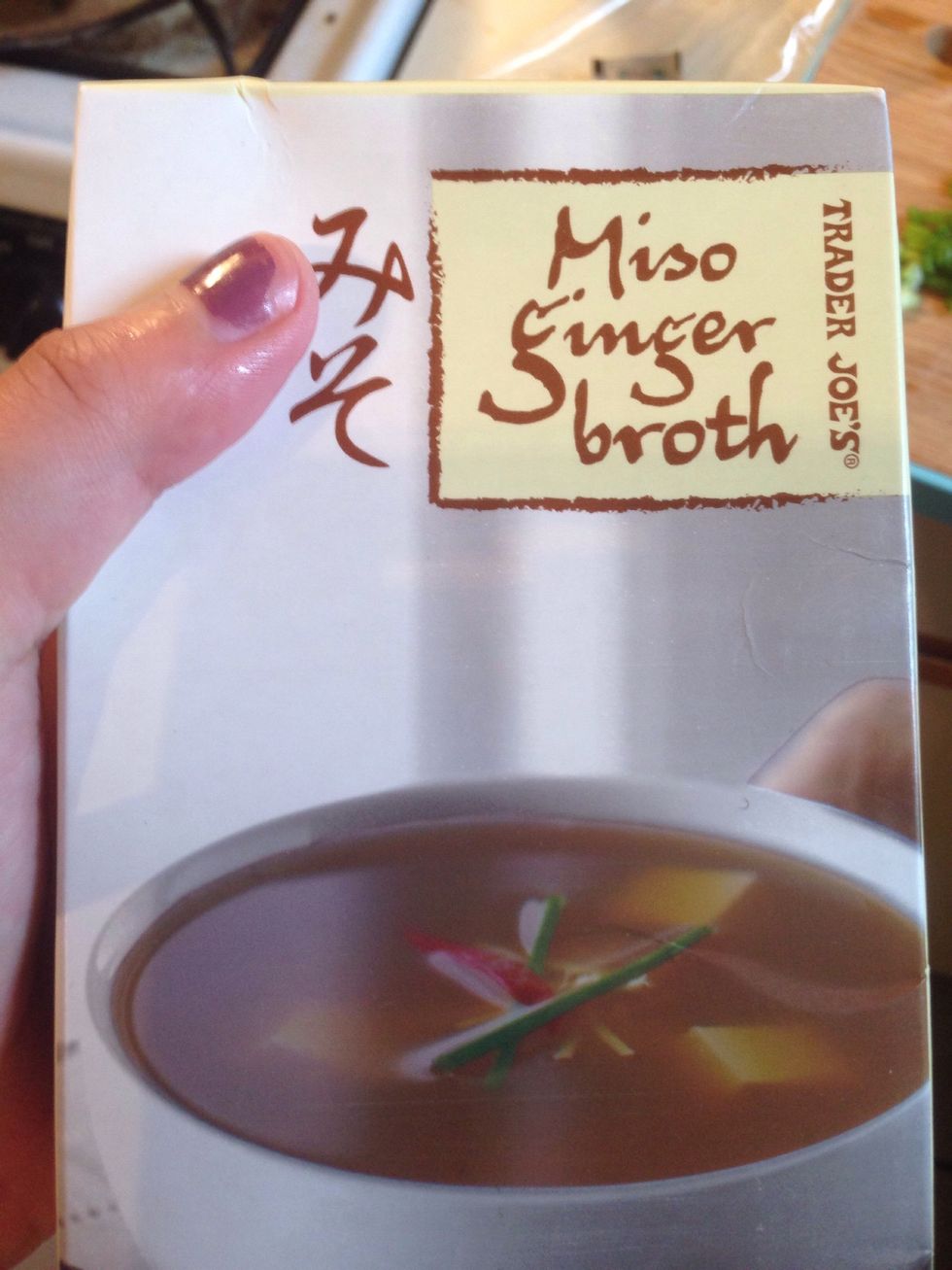 Miso broth. You can use any soup base that you like.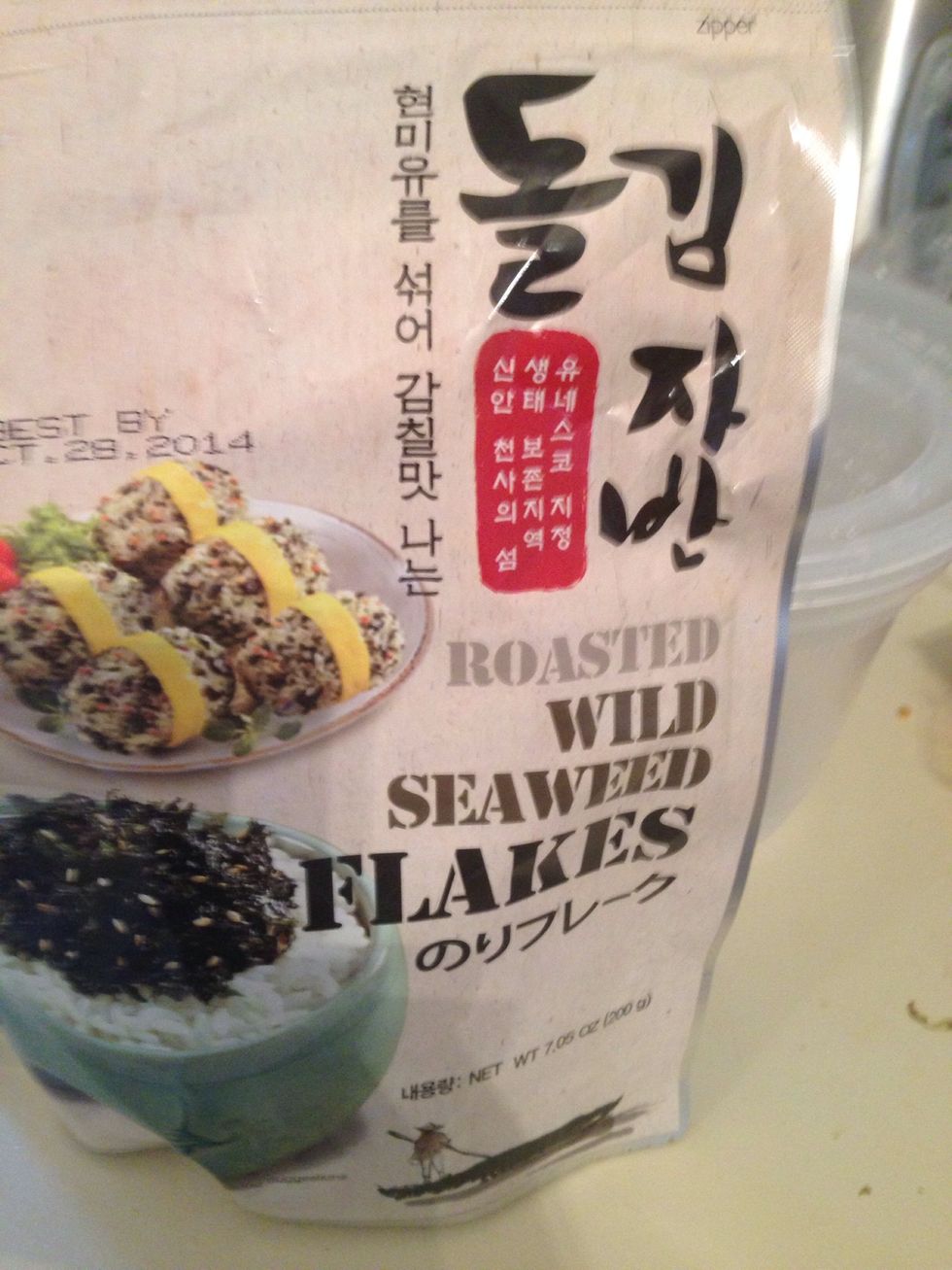 Here are the roasted sea weed flakes. They are delicious. I got these at Costco. This is optional. You can also get the roasted seaweed sheets and tear them up into little strips and add for garnish.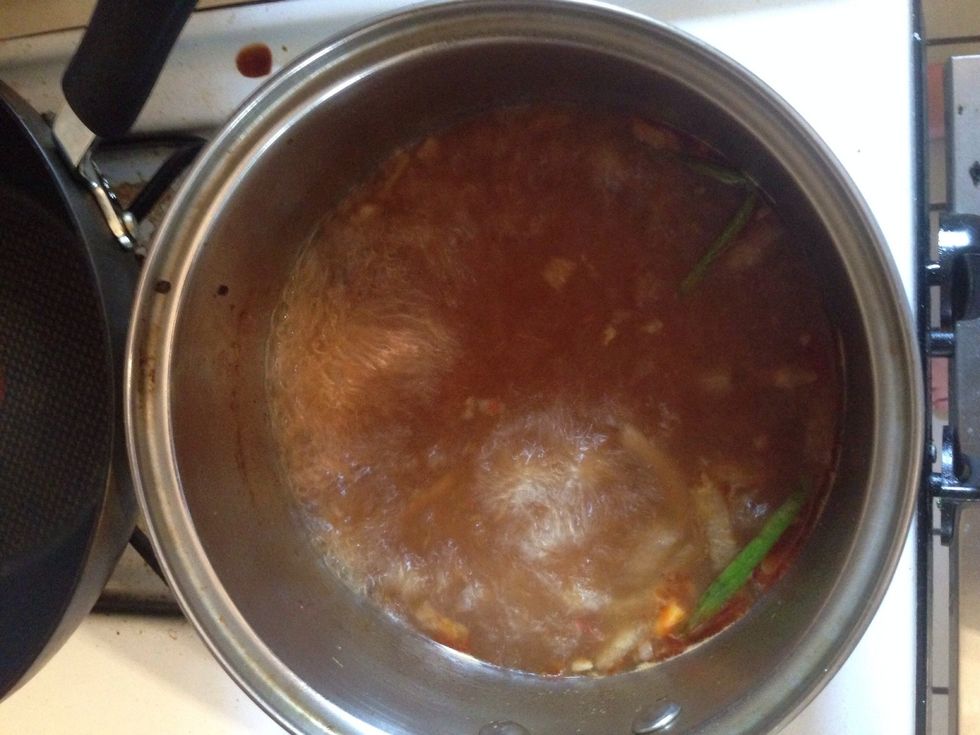 Pour the soup stock into a pot. Add the Szechuan base in when the water starts to boil. Stir to mix. Cut about 1/2 inch piece of the green onion and add in to pot.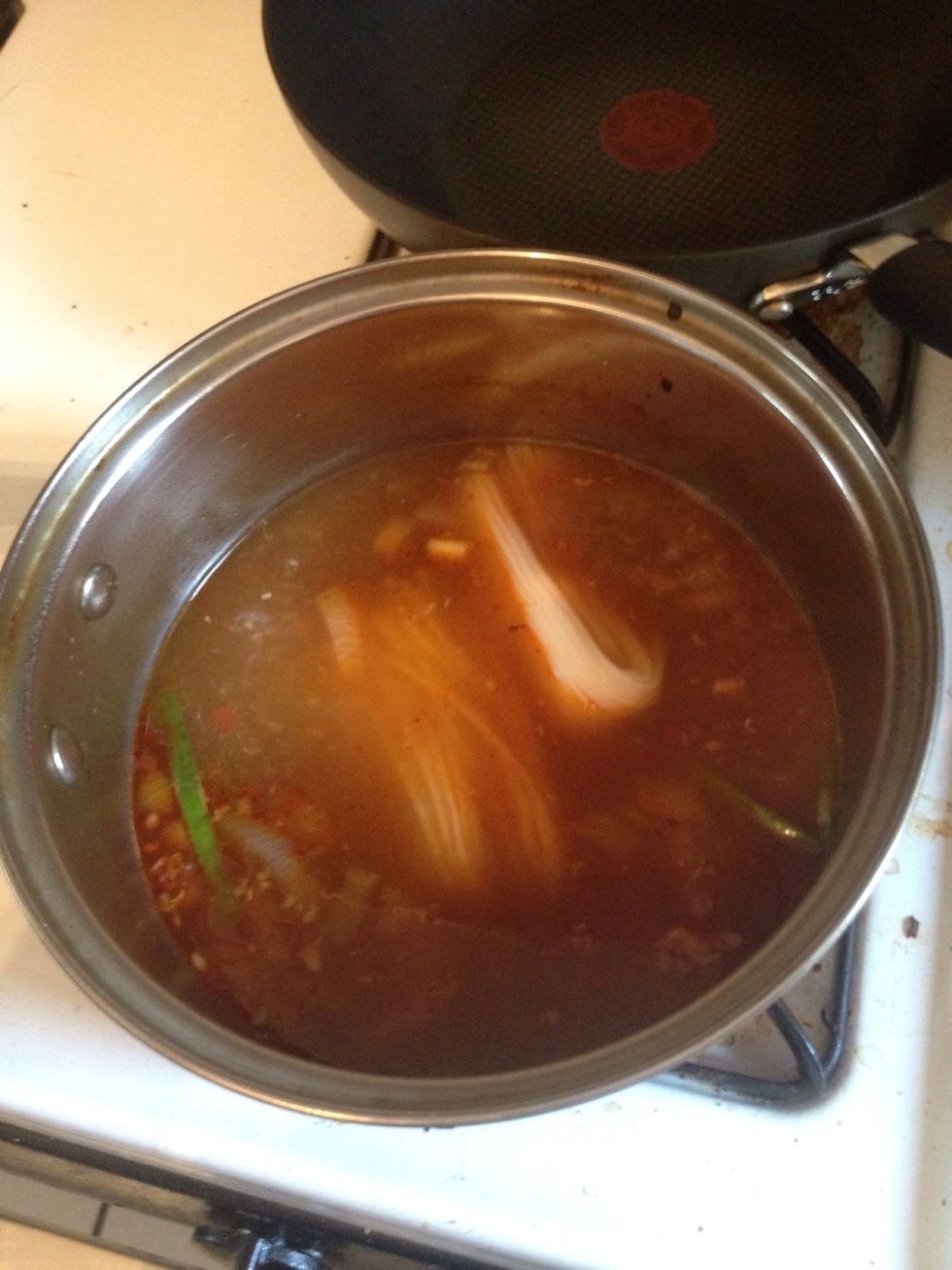 Add your noodles. Remember to keep stirring after this because the noodles will stick to the bottom if you're not careful. (I wasn't careful 😅)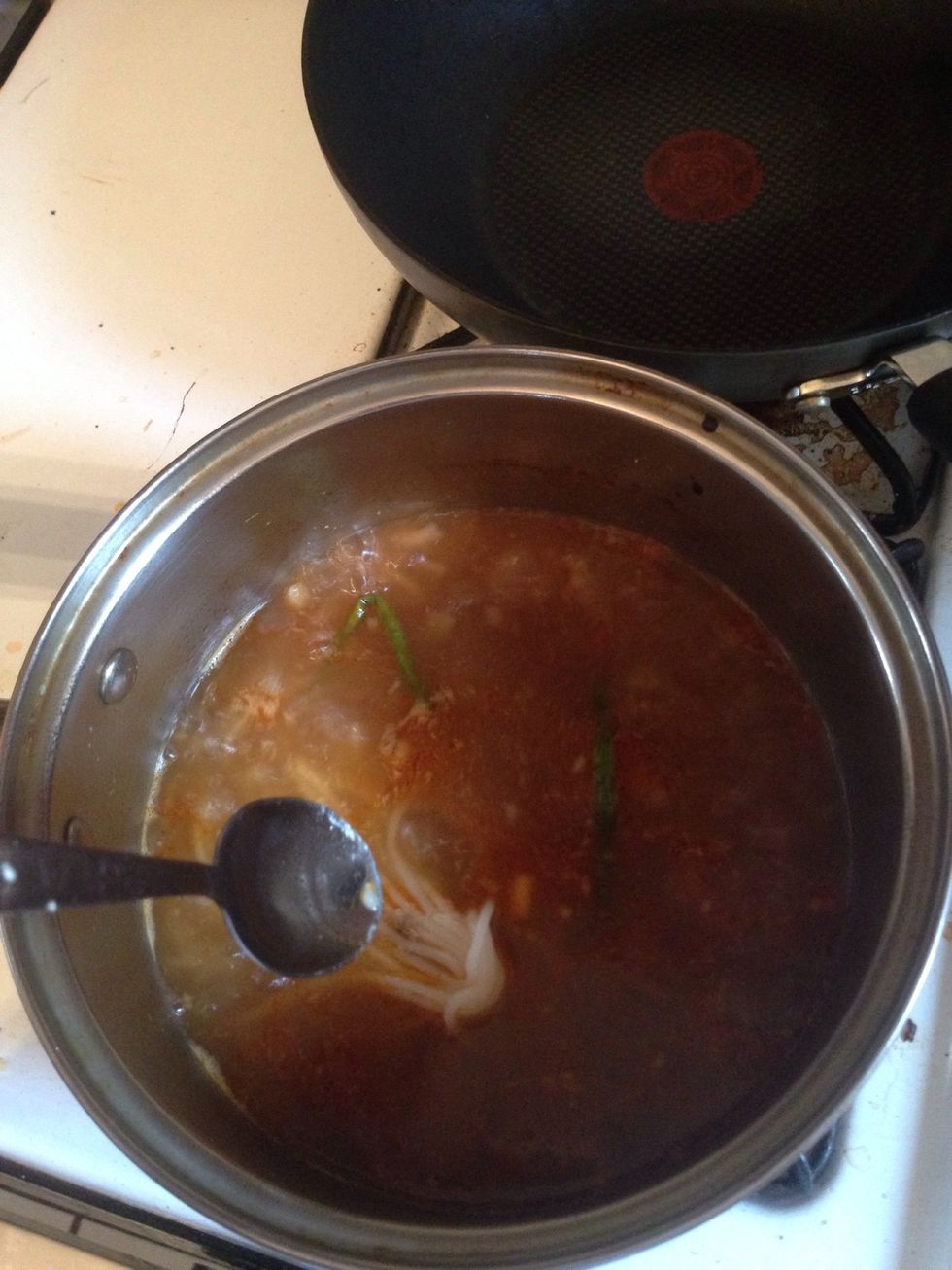 Keep stirring 😊. Separate the bunches of noodles. I only used one package. The noodles I got have 2 in the bag.
Slice your mushrooms...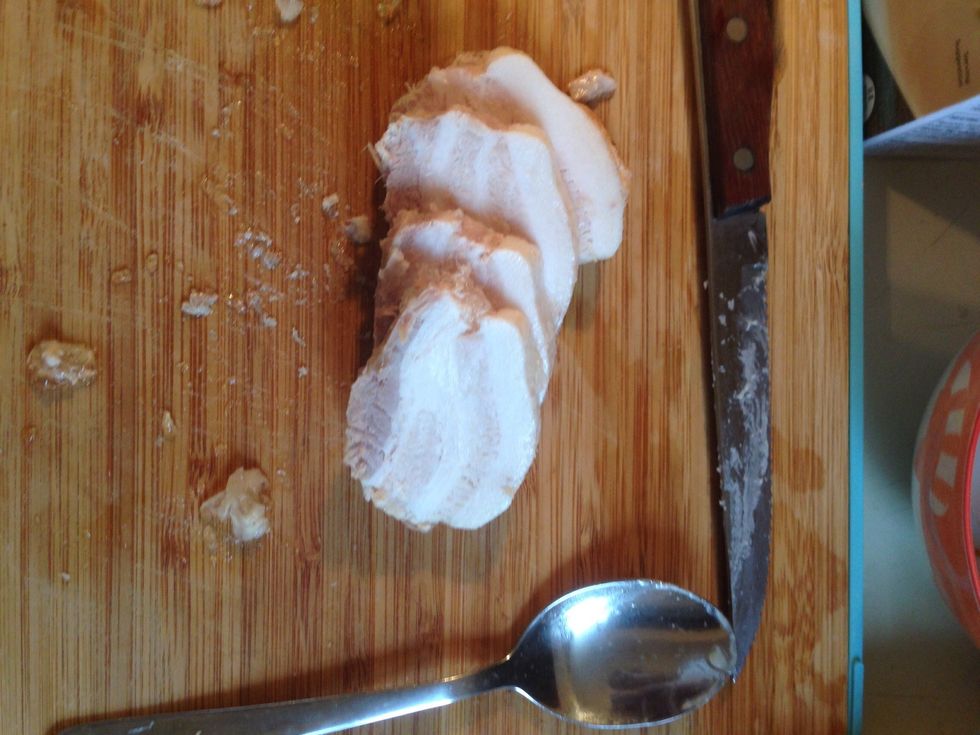 ...and cut up as much pork belly as you like. Mmmmm. You can brown these in a nonstick pan if you wish to give it a little oomph. I was lazy and didn't 😁. Also chop up the rest of your green onion.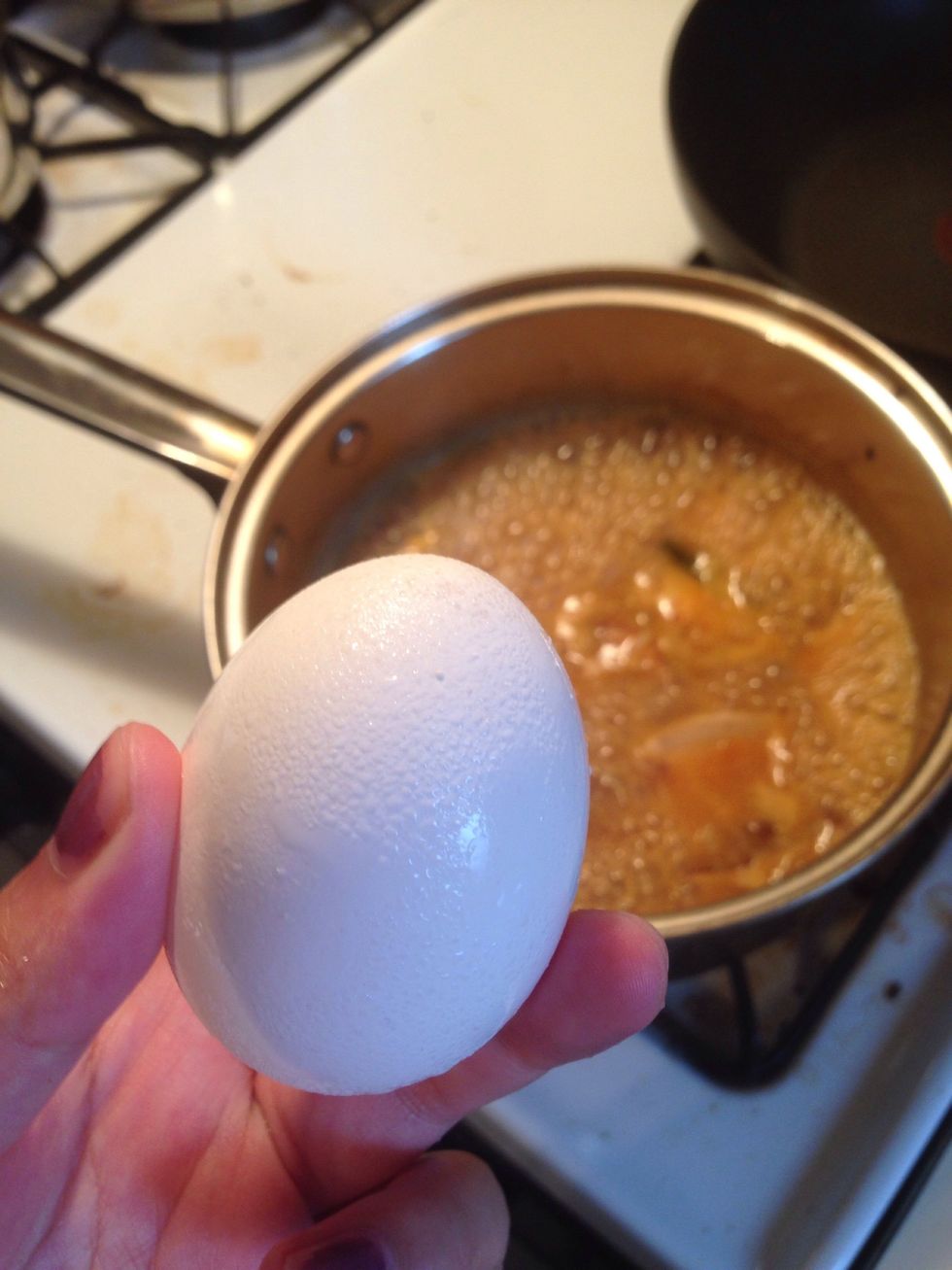 Add all of the mushrooms and pork into the pot. Once the mushrooms look cooked, grab an egg.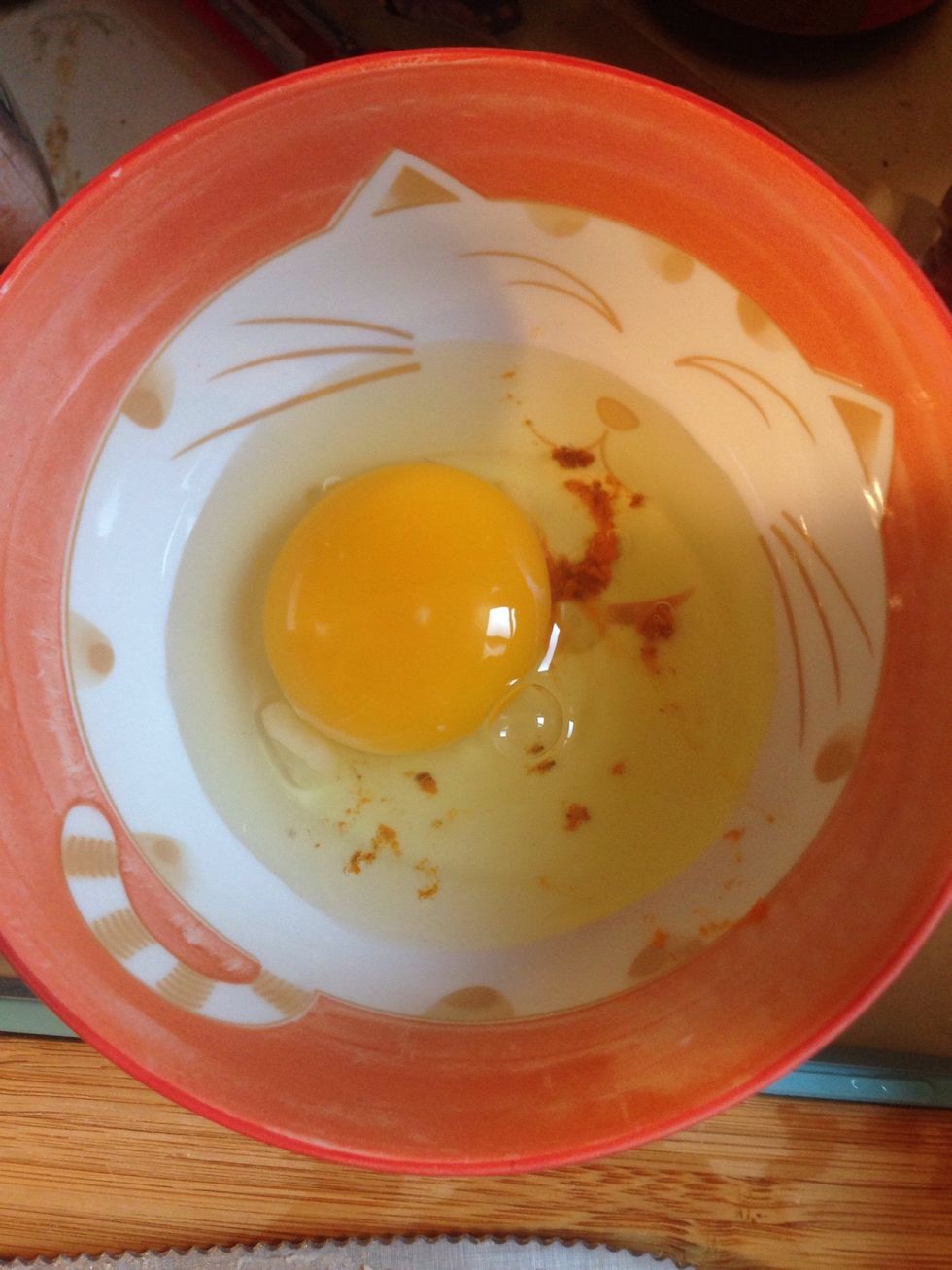 Put the egg into a small bowl. Using the bowl, slip the egg into the pot gently. At this point the soup will thicken. If you see any foam on top, skim it off with a spoon and discard.
Pour the finished soup and noodles into bowls. Top with the chopped green onions and a handful of roasted sea weed flakes. Add a small dash of sesame seeds and enjoy 🍜
1.0 Rice noodles
1.0Tbsp Szechuan hot pot soup base
3.0c Miso soup or any soup base
3.0 Shiitake mushrooms
1.0bnch Green onion
4.0 Cooked sliced pork belly
1.0 Egg
Roasted seaweed flakes (optional)
Zhining Fang
I just really like to eat and share food with others. I hope you enjoy my recipes as much as I do!