How to cook a delicious bow-tie pasta w/ chicken!
This is one of my favorite meals! Easy & delicious! The dressing makes all the difference.
25
Dice up your bell pepper, olives, mushrooms, and onion. You can use how ever much of each ingredient you'd like.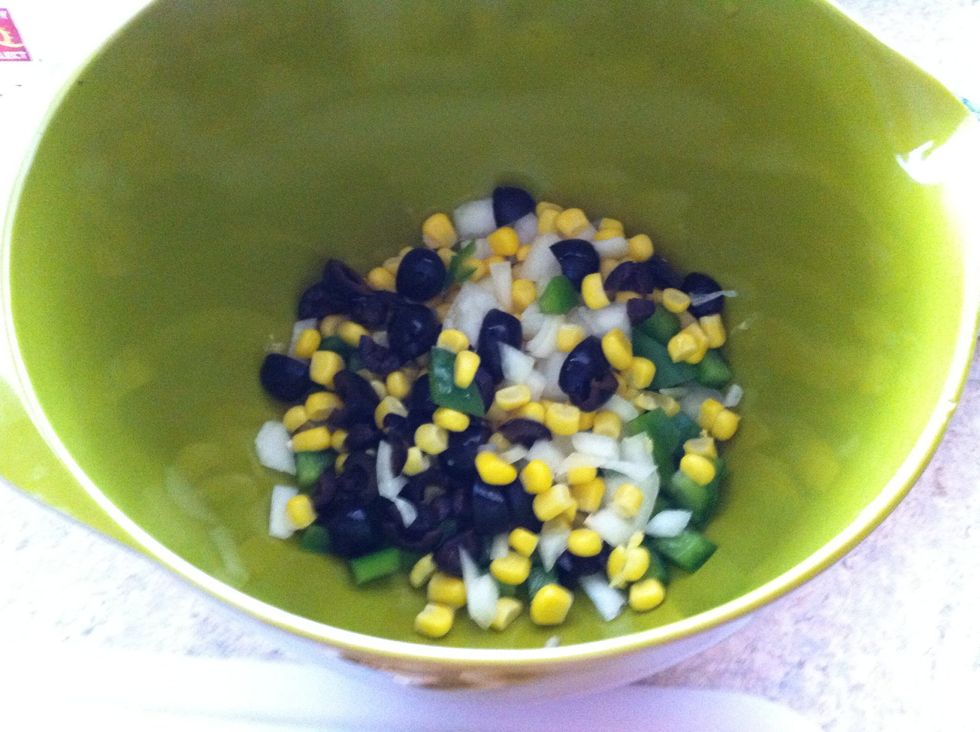 Place the corn, bell pepper, onions and olives in a bowl. Set aside.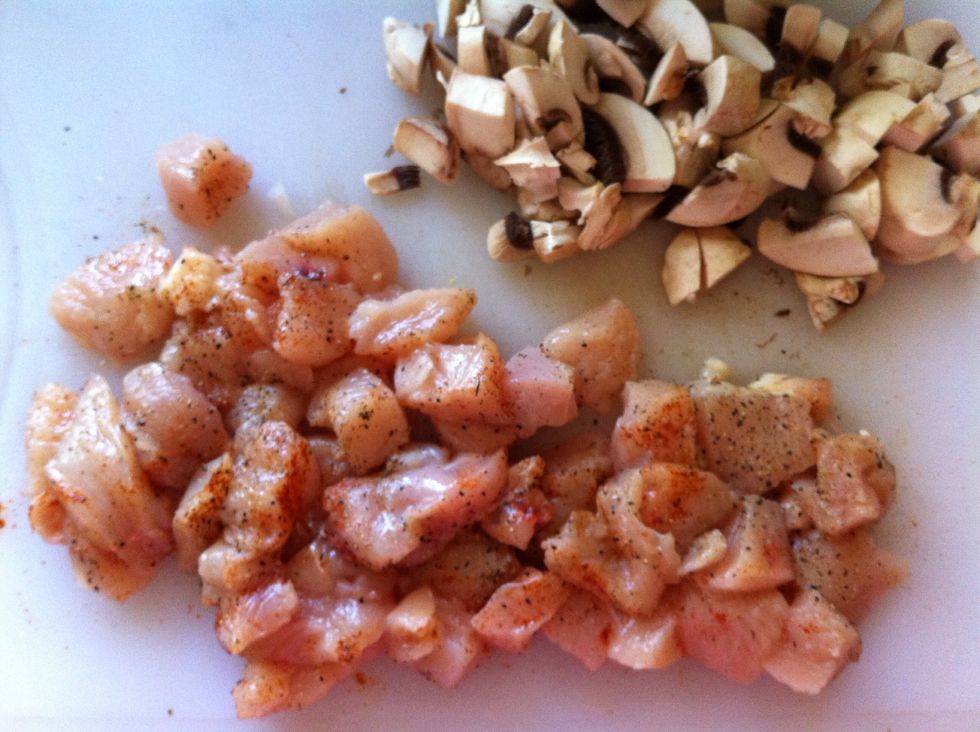 Cut the chicken breasts into strips and then into cubes. Salt & pepper the chicken. I like to add paprika.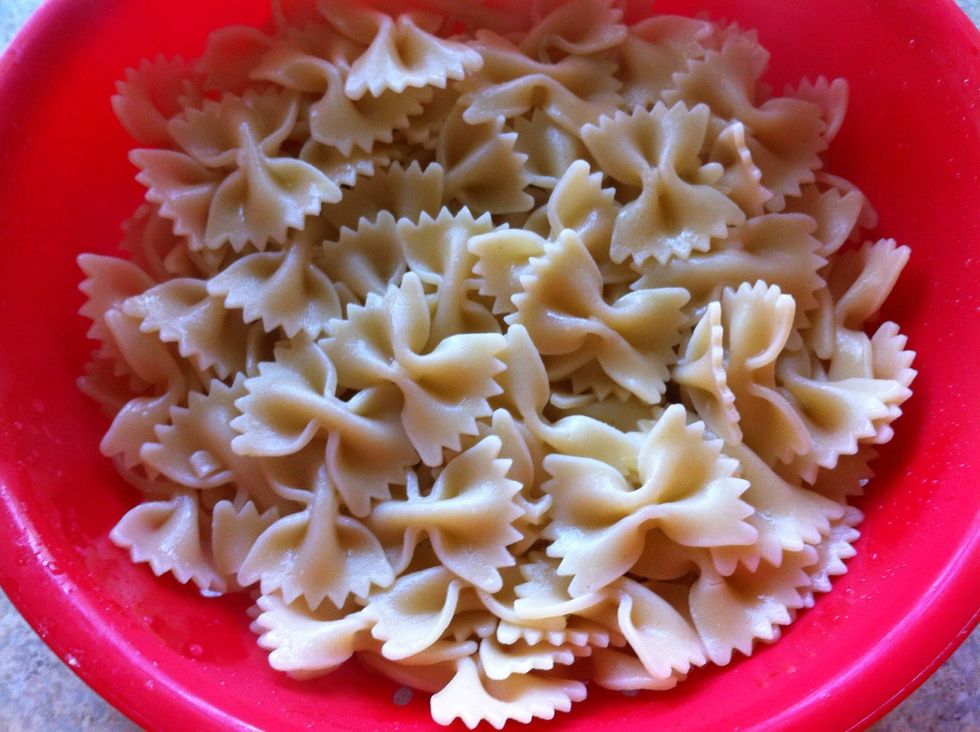 Cook your pasta per the instructions. Drain & add to the bowl with the other ingredients.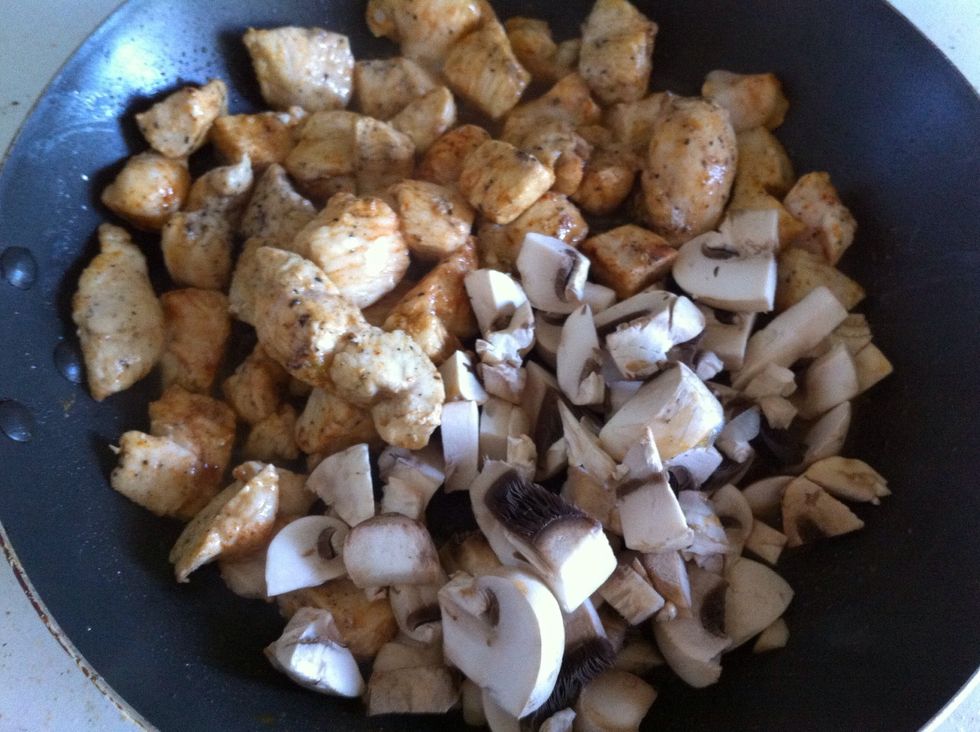 Butter (or oil) a pan and cook the chicken. When it's no longer pink, add in the mushrooms and cook for another 5-8 mins. Add chicken & mushrooms to the bowl when done.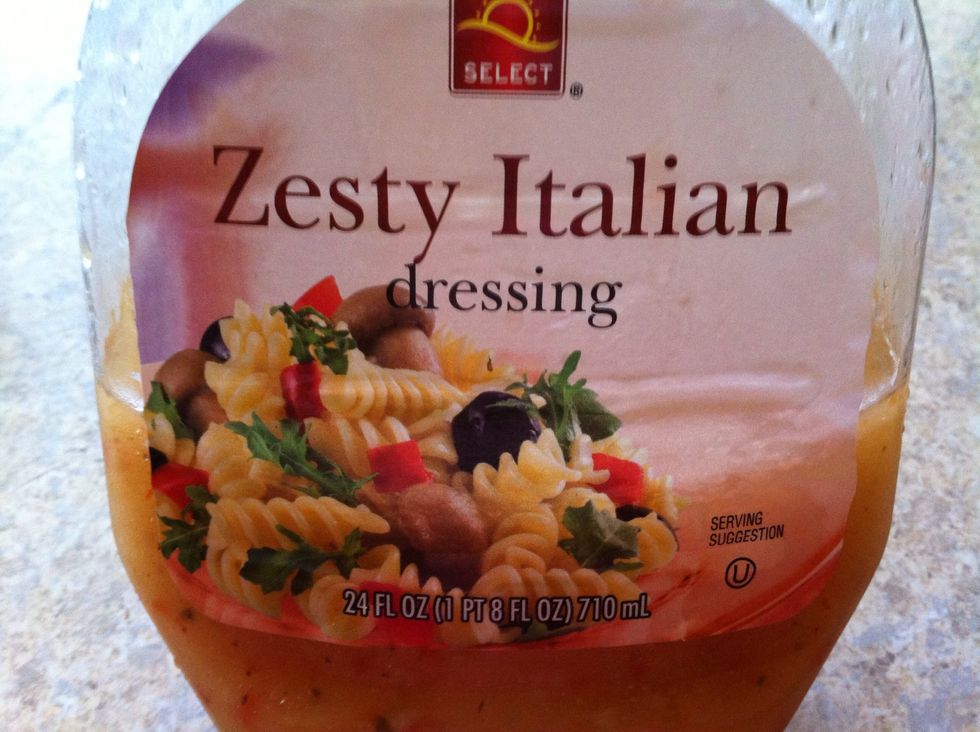 Add a generous amount of Zesty Italian dressing to the bowl and mix all ingredients.
Top off with some shredded cheese & extra pepper to taste. Enjoy!
Chicken breasts
Onion
Bell pepper
Olives
Mushrooms
Whole kernel corn
Bow-tie pasta
Salt, pepper & paprika
Zesty Italian dressing
Shredded cheese