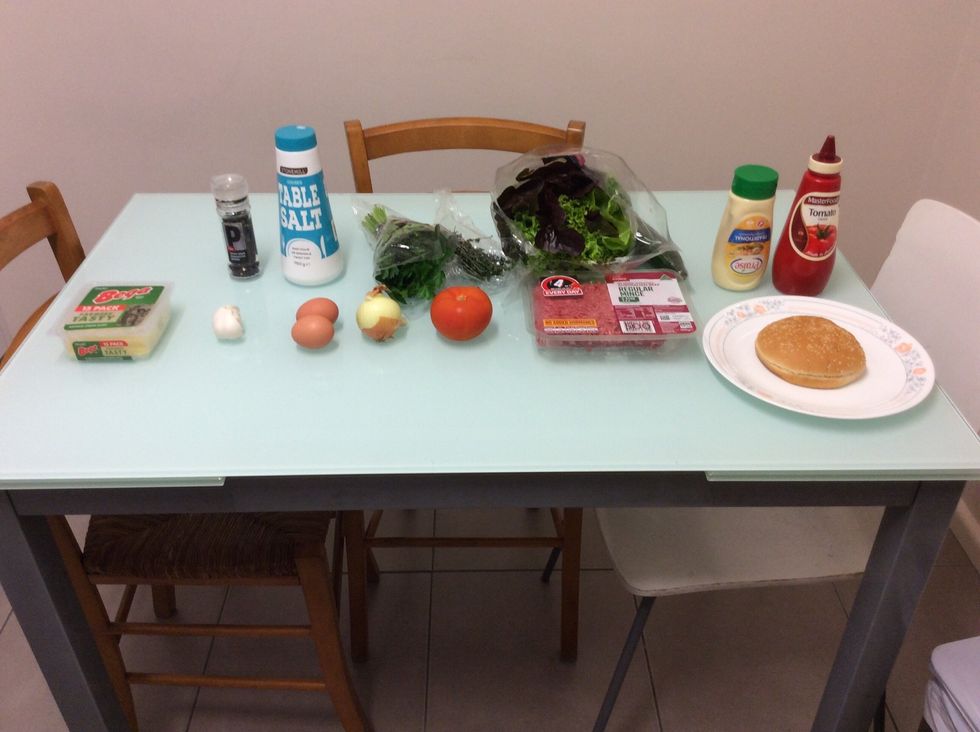 First gather all your ingredients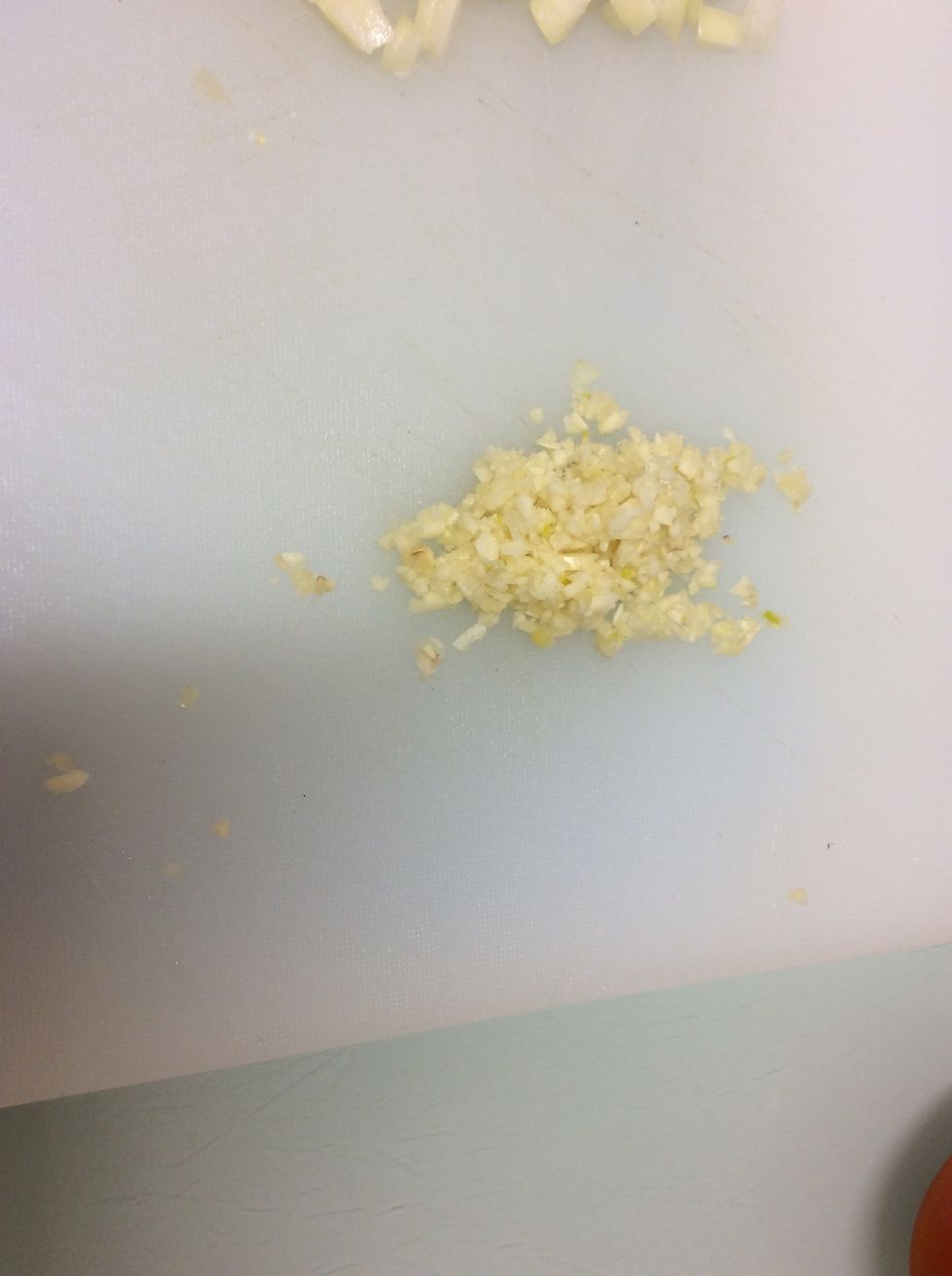 Next Press the garlic with the side of a knife. And finely dice it.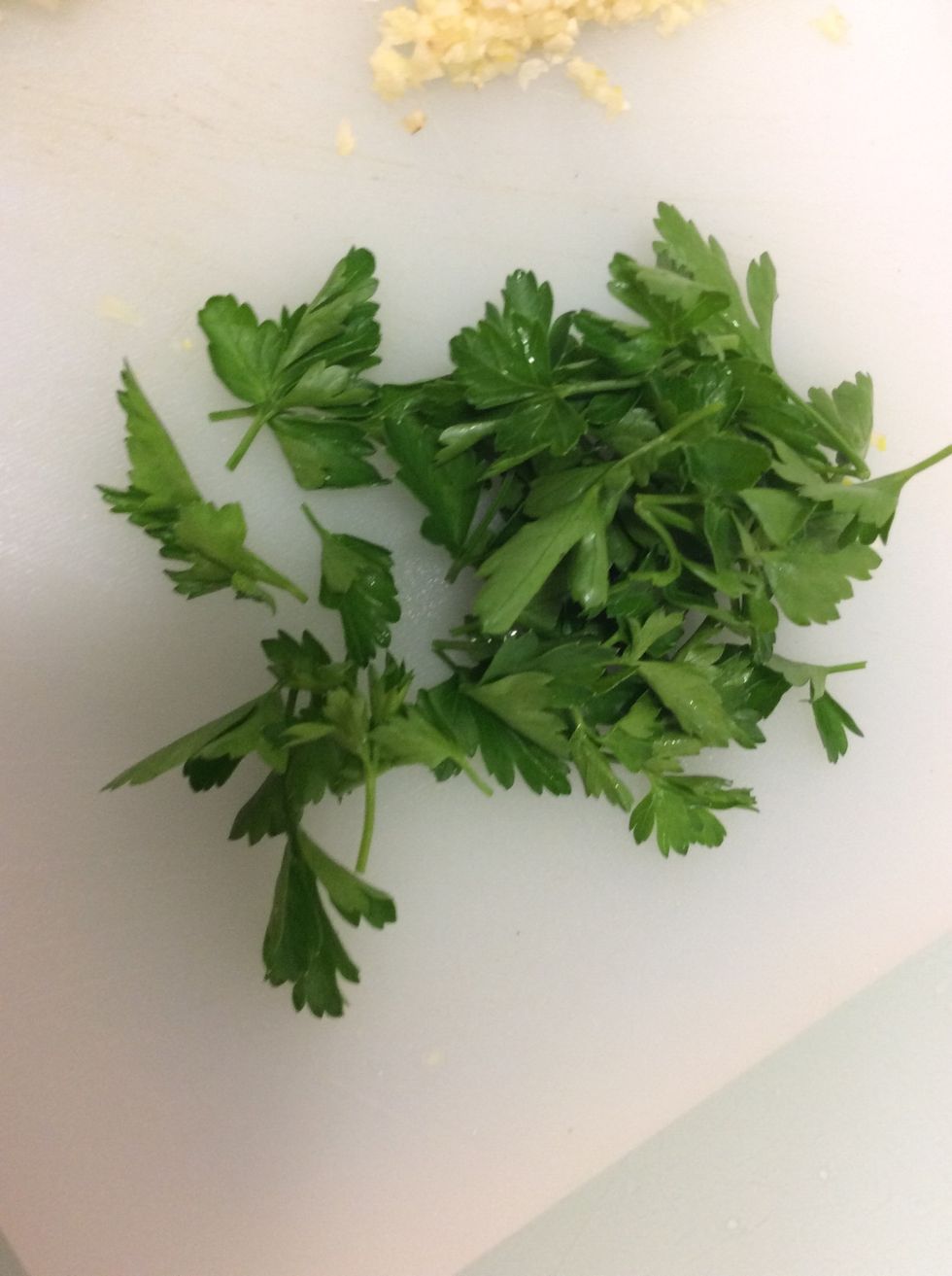 Chop the parsley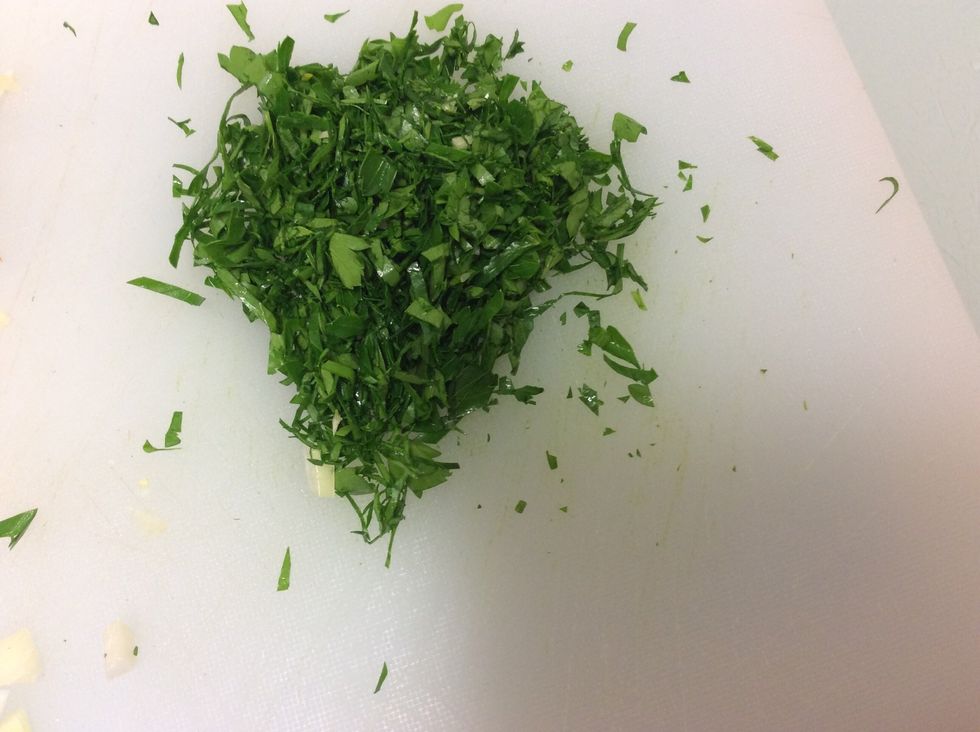 The parsley should look like this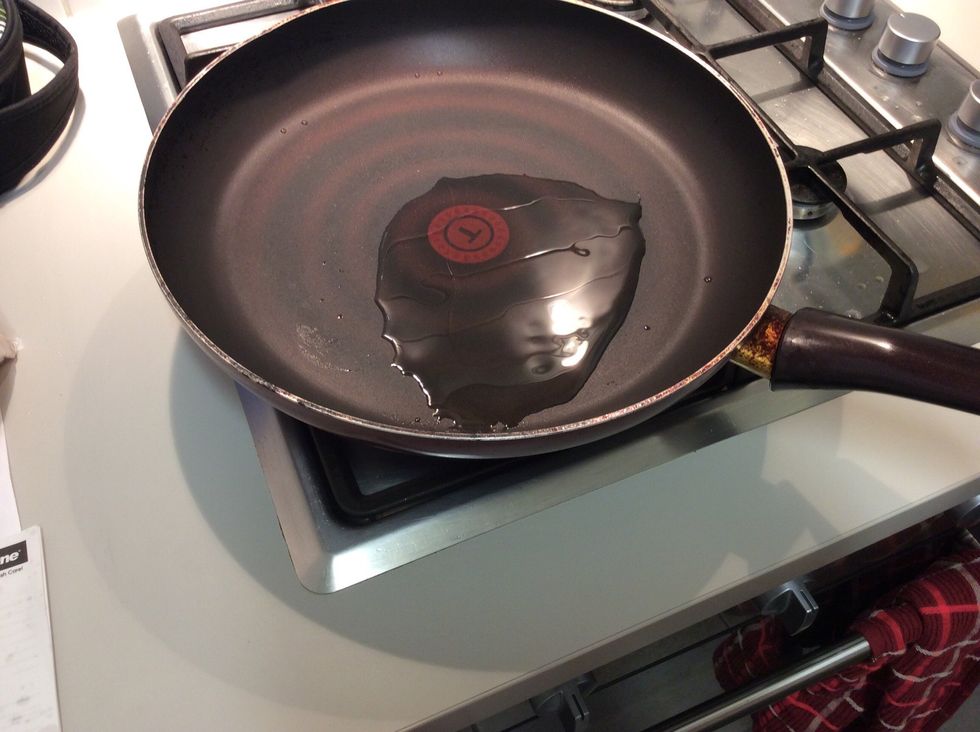 Heat up a pan to medium heat and add 2 table spoons of oil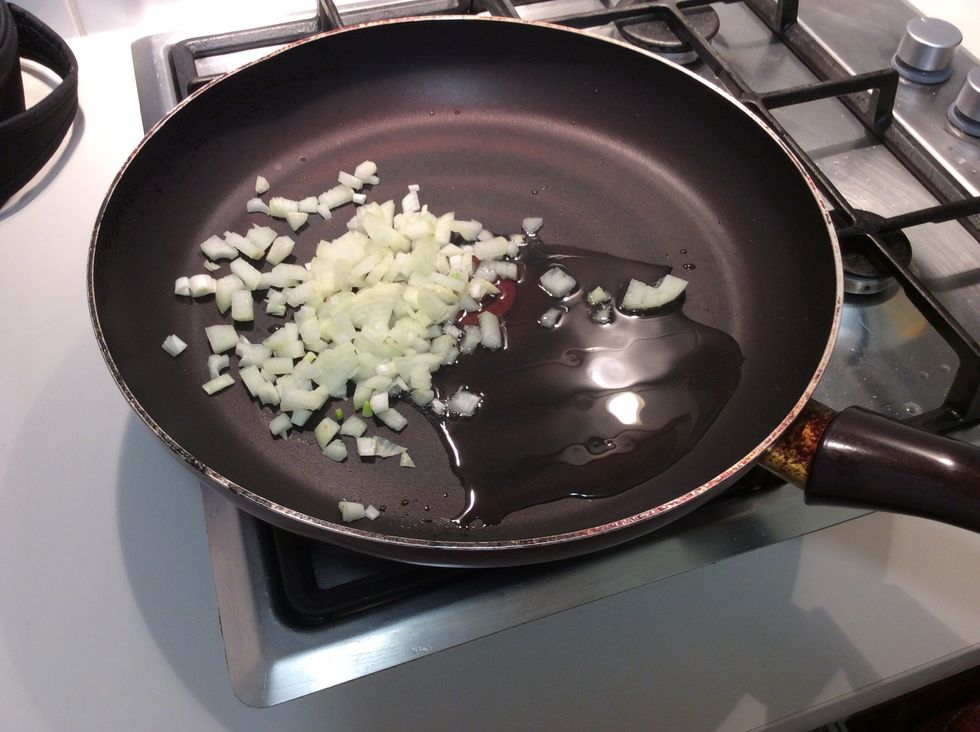 Add the onions in and stir from time to time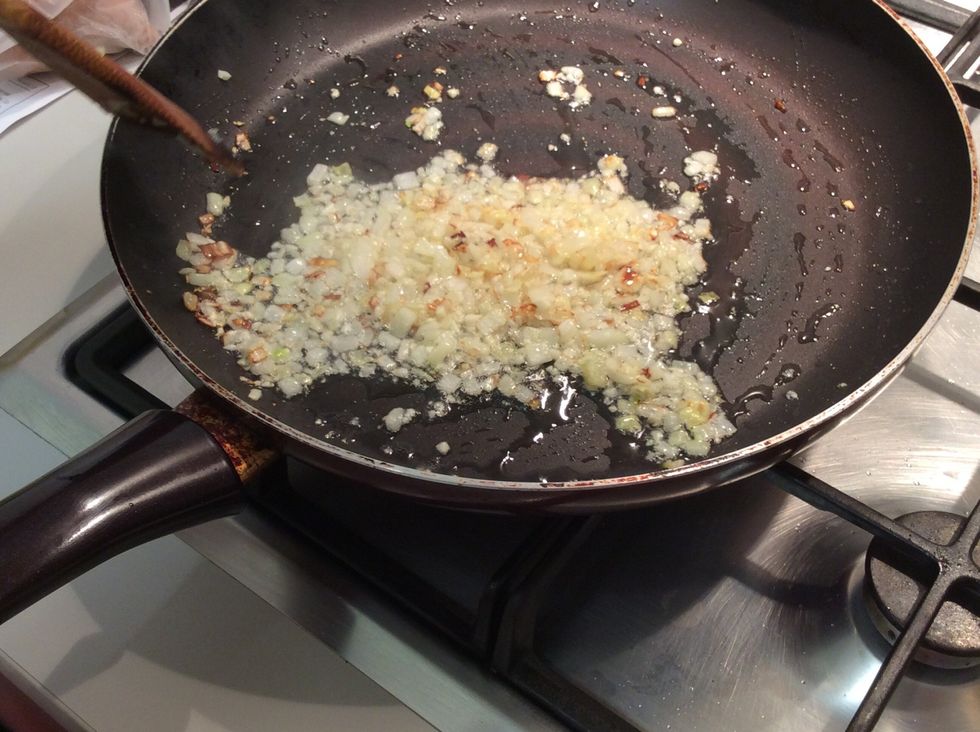 When some of the onions start turning brown it is time to take the onions out.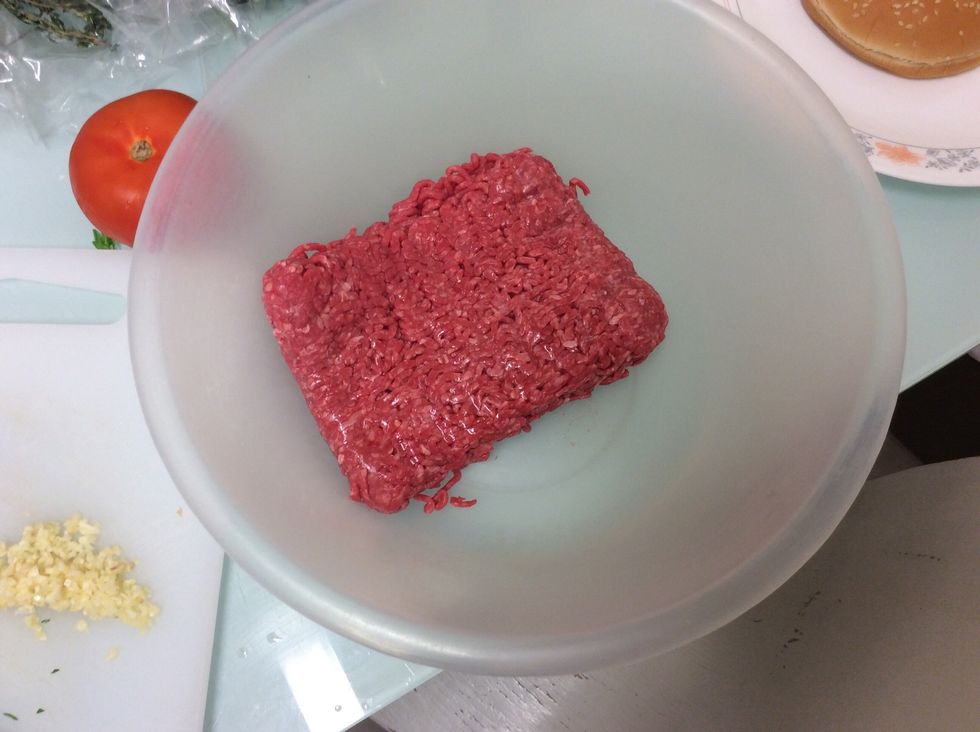 Add the mince to a bowl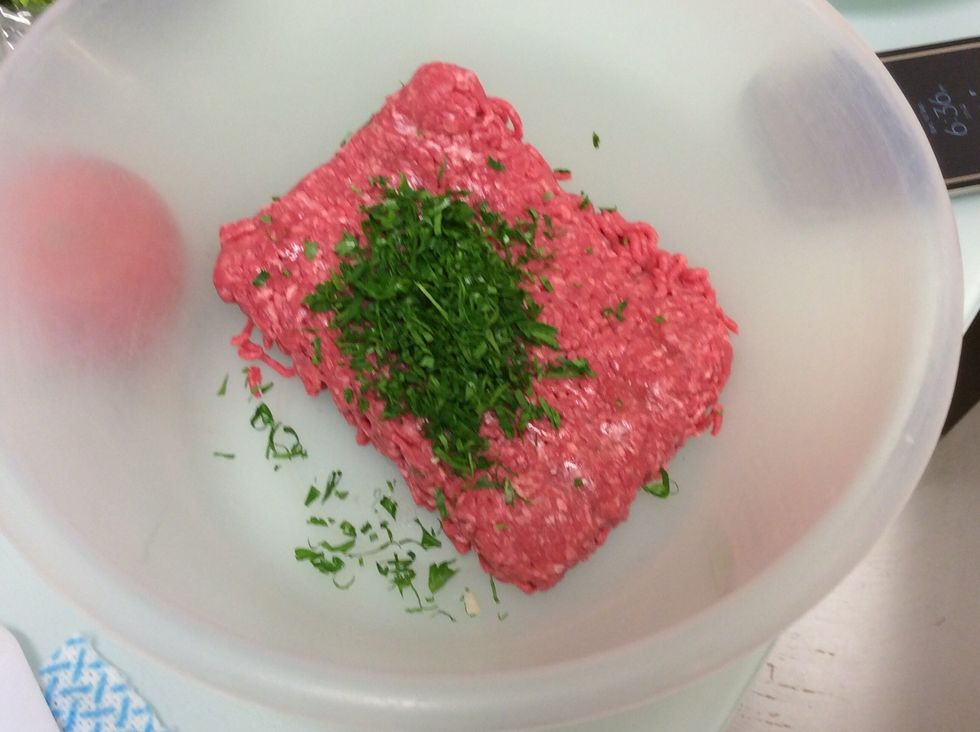 Add in the parsley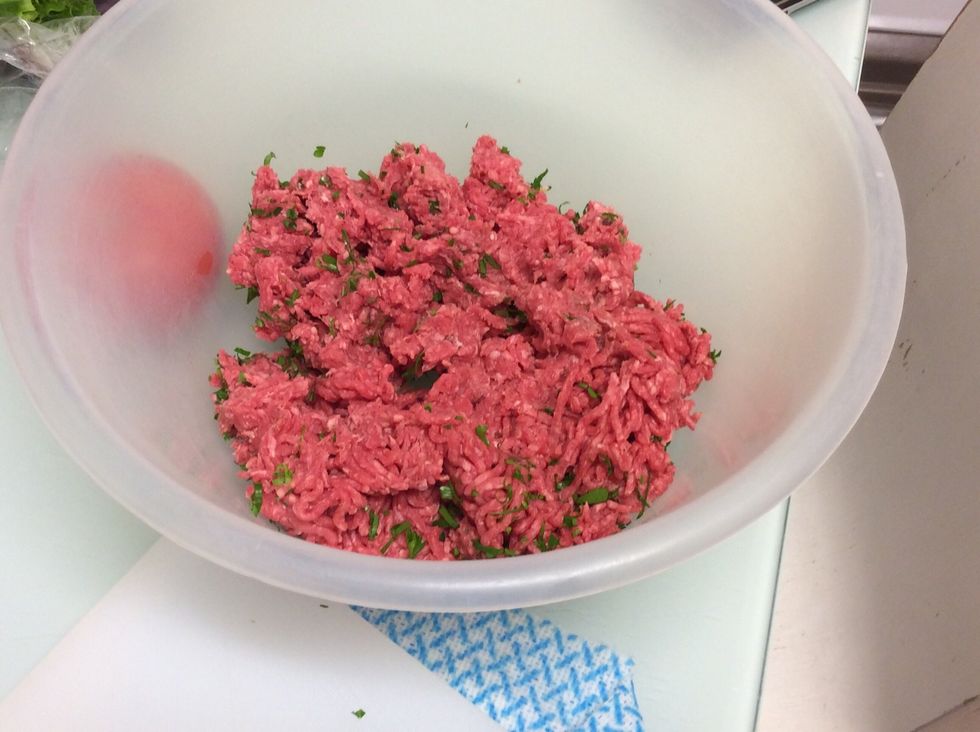 Use your hands to mix the mice and the spring onion together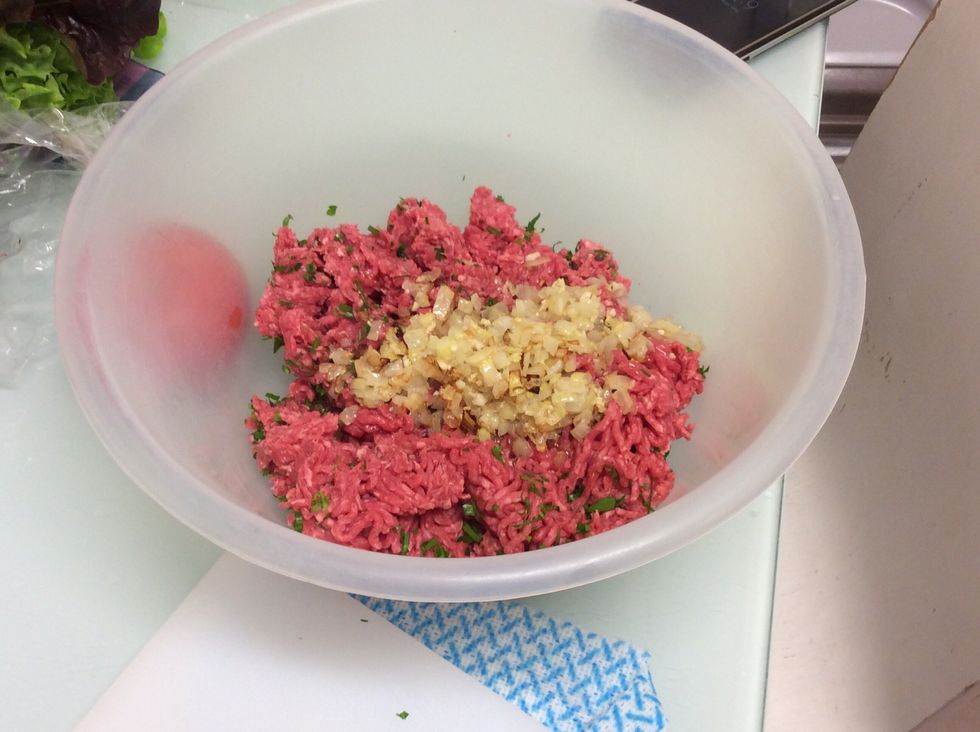 Add in the onion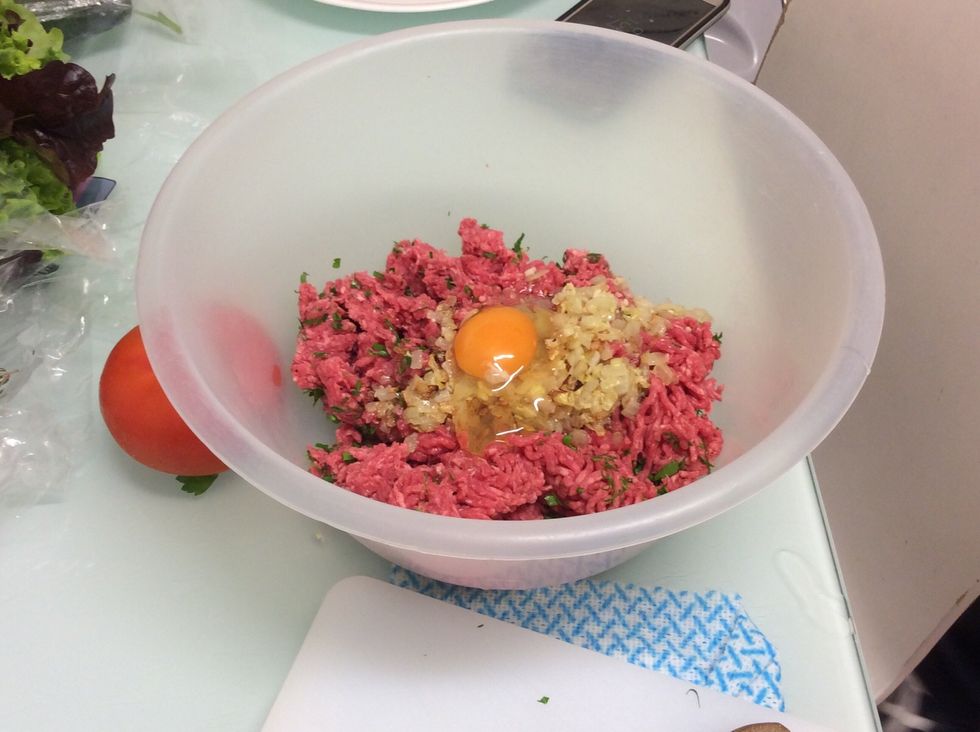 Add in an egg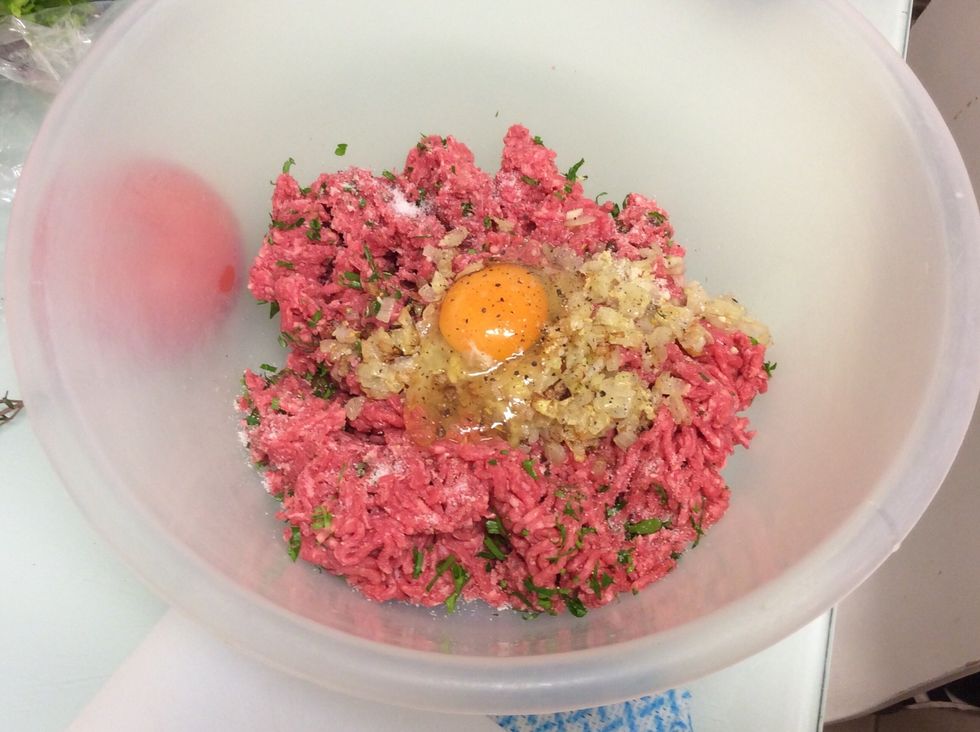 Season with black pepper and salt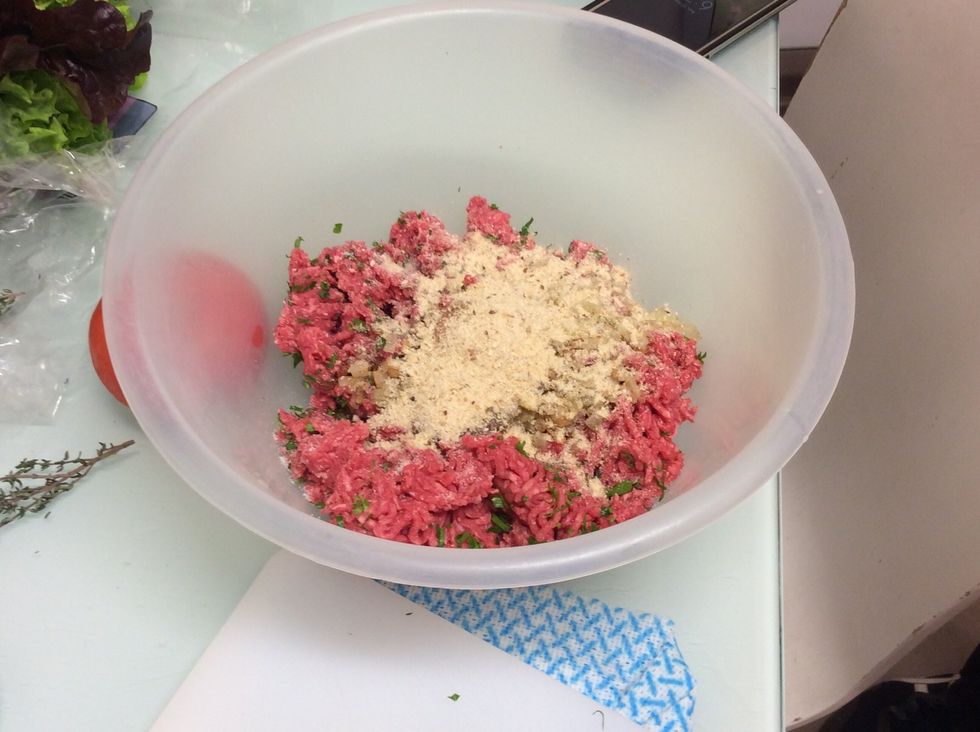 Add in breadcrumbs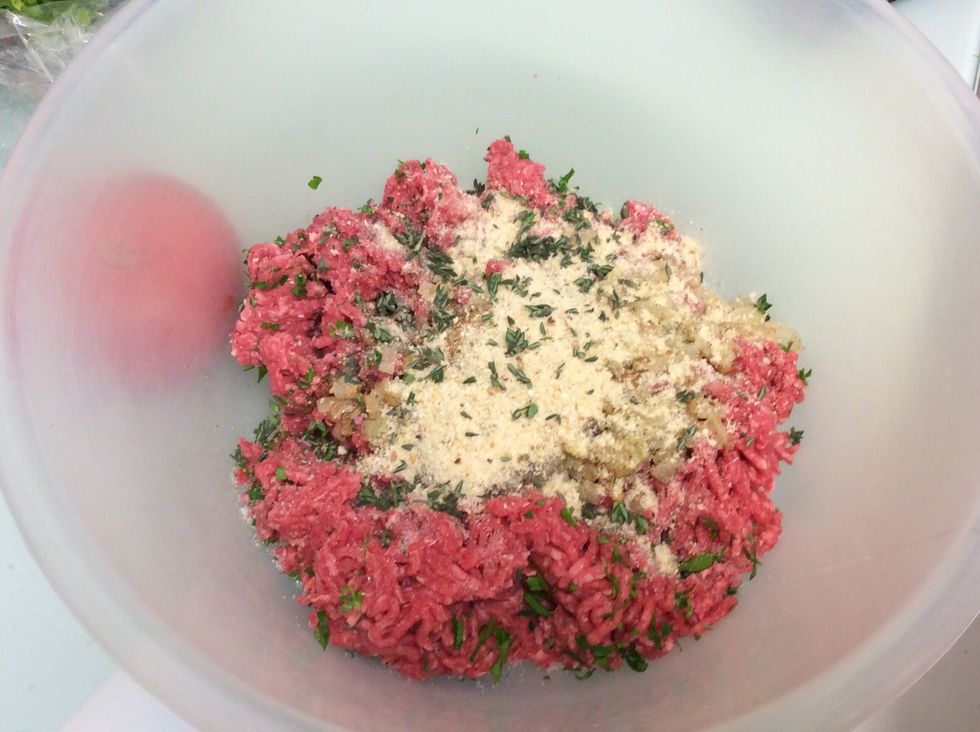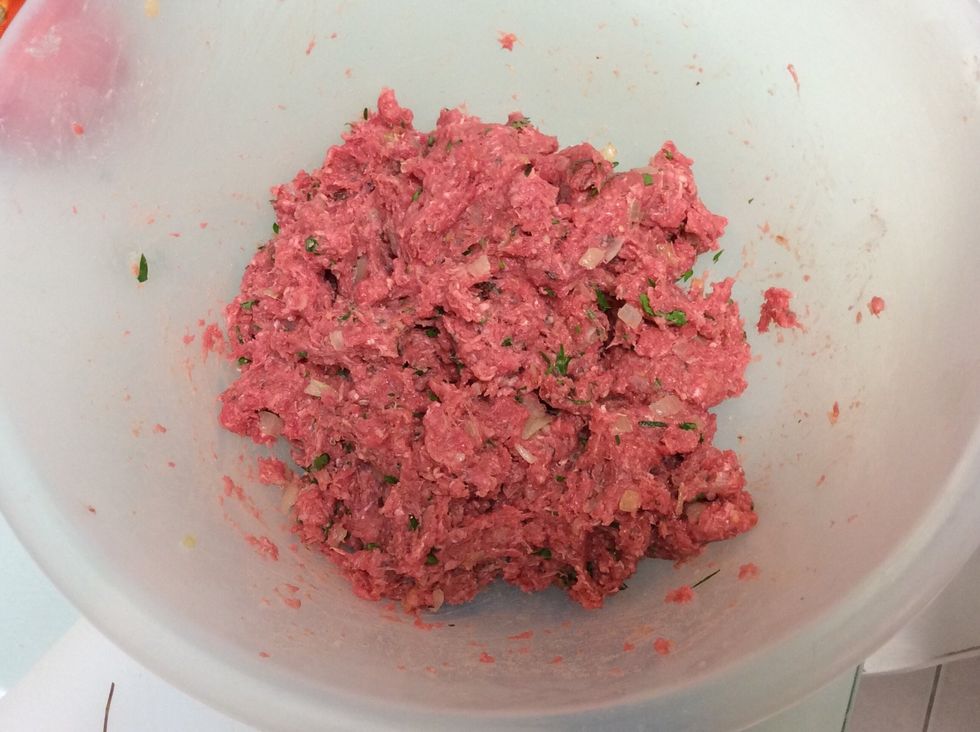 Mix together with hands until all the ingredients are together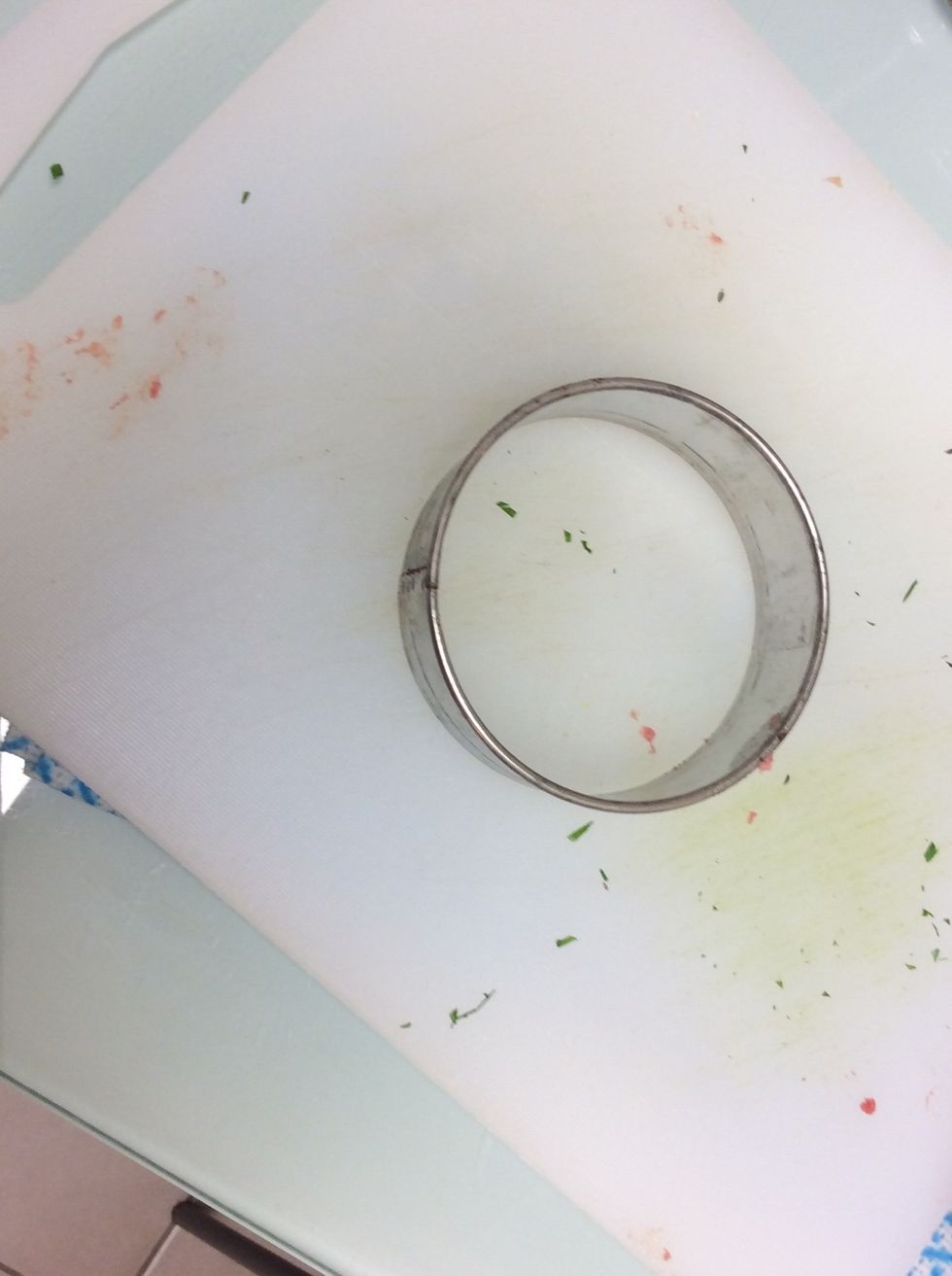 Next get a ring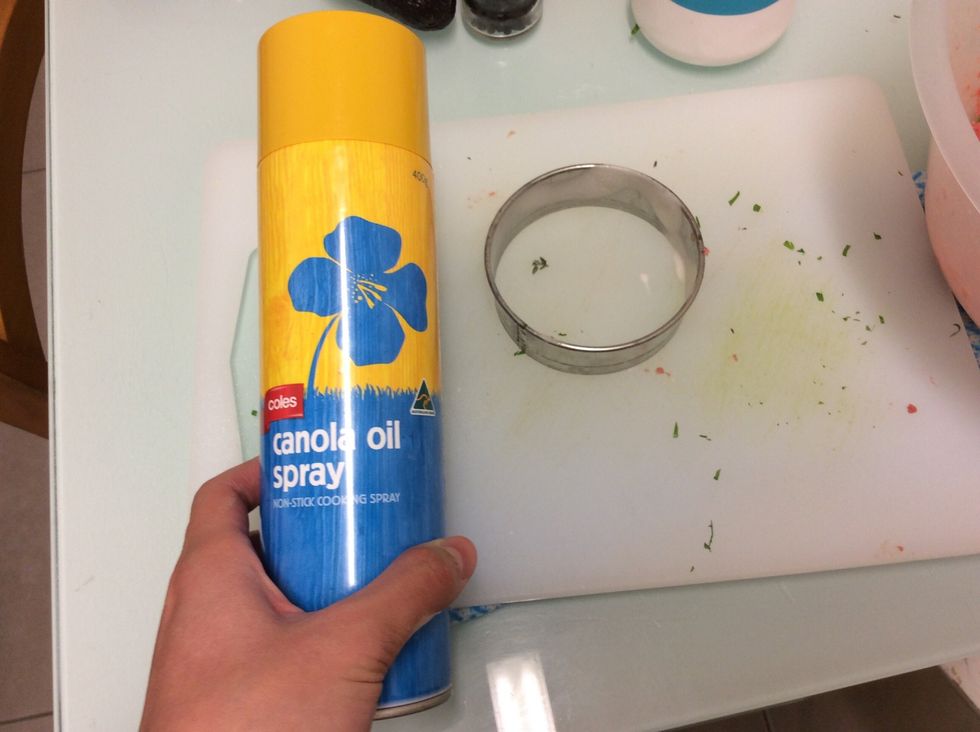 Next spray around the inside of the ring with spray oil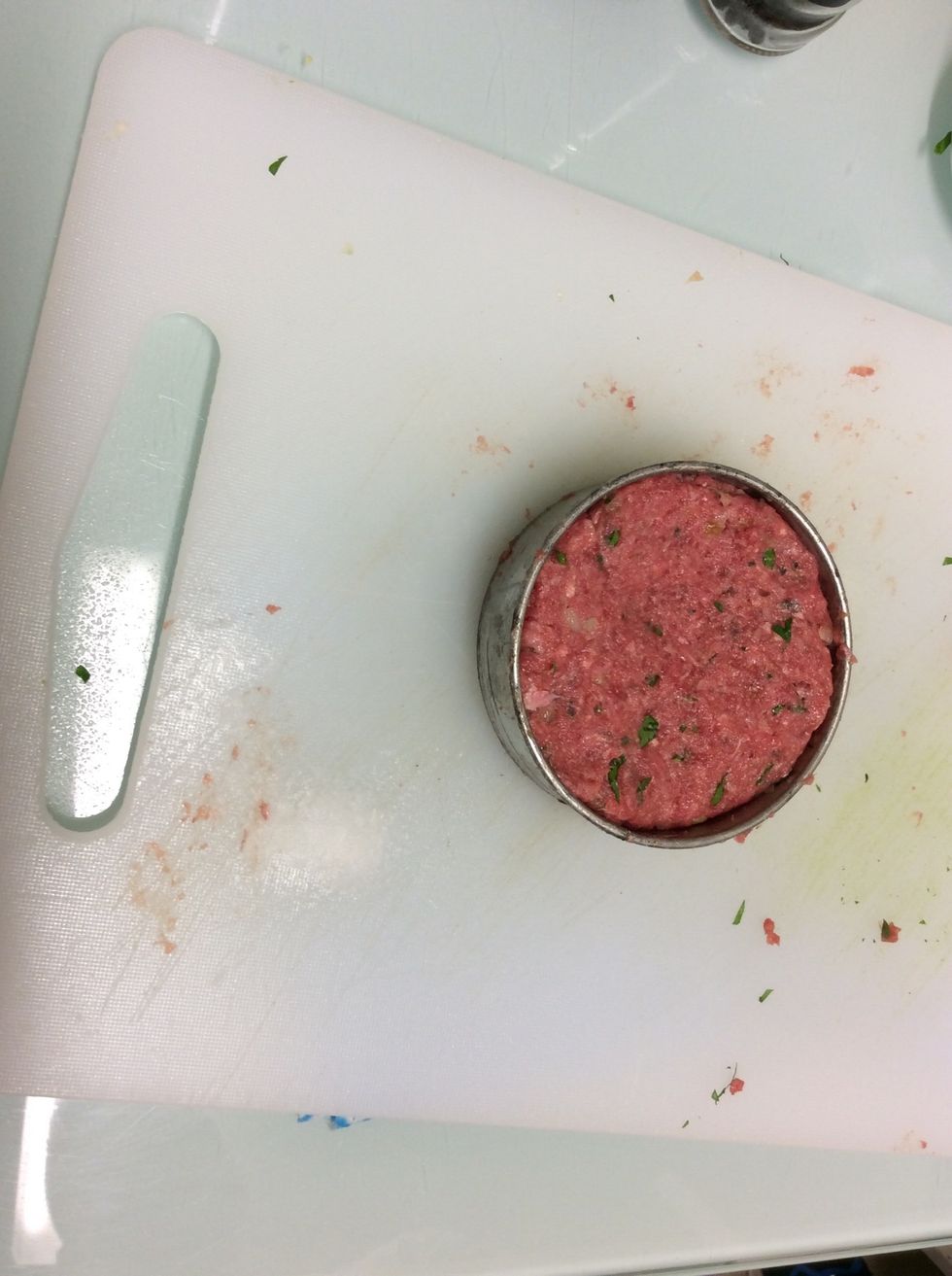 Add the mice into the ring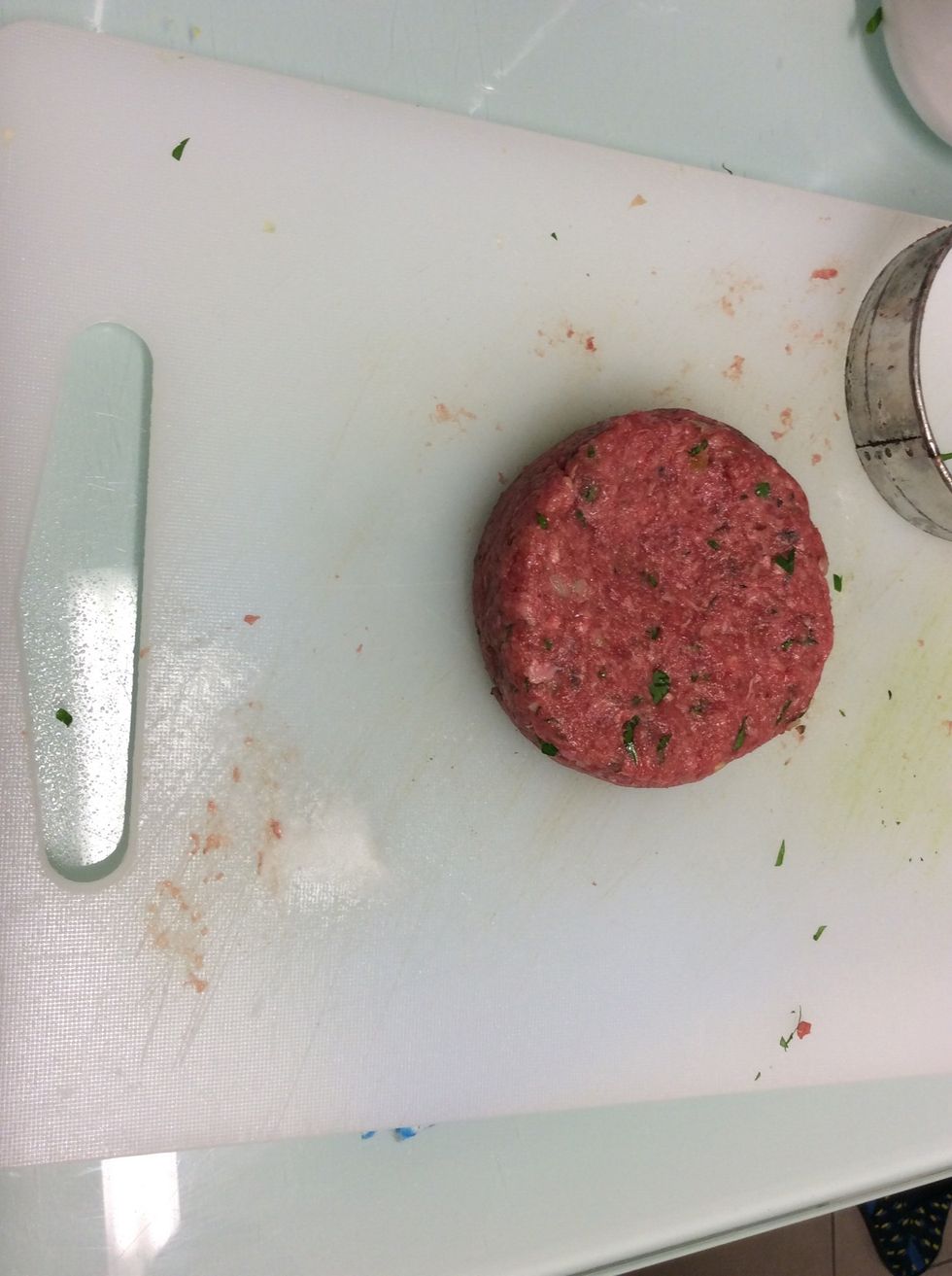 Form the mice to look like a circle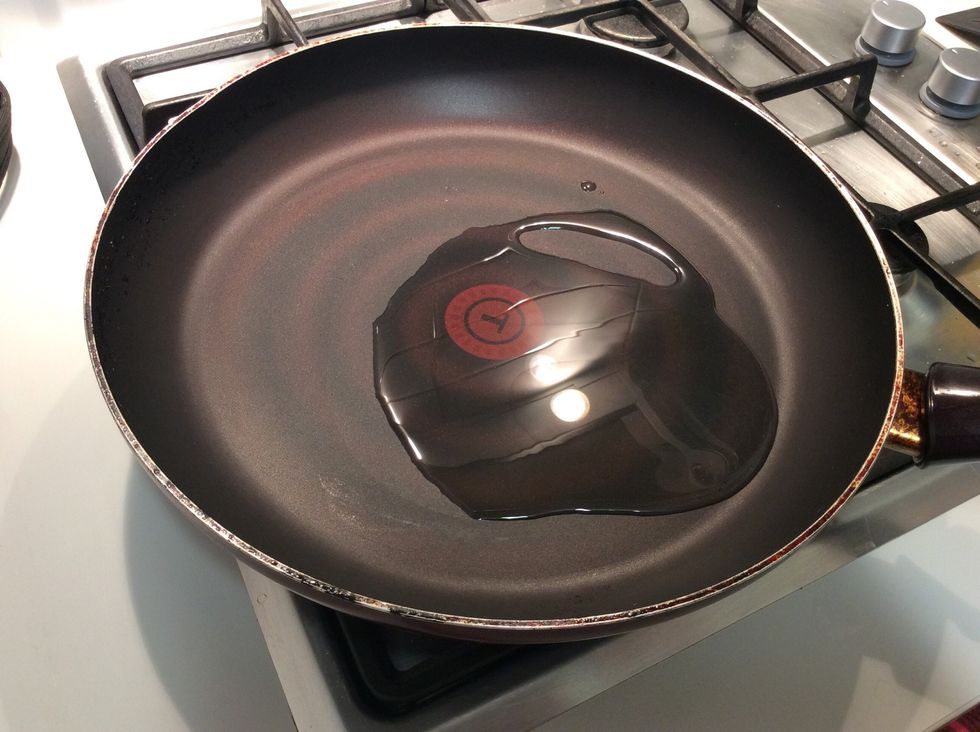 Add oil into a pan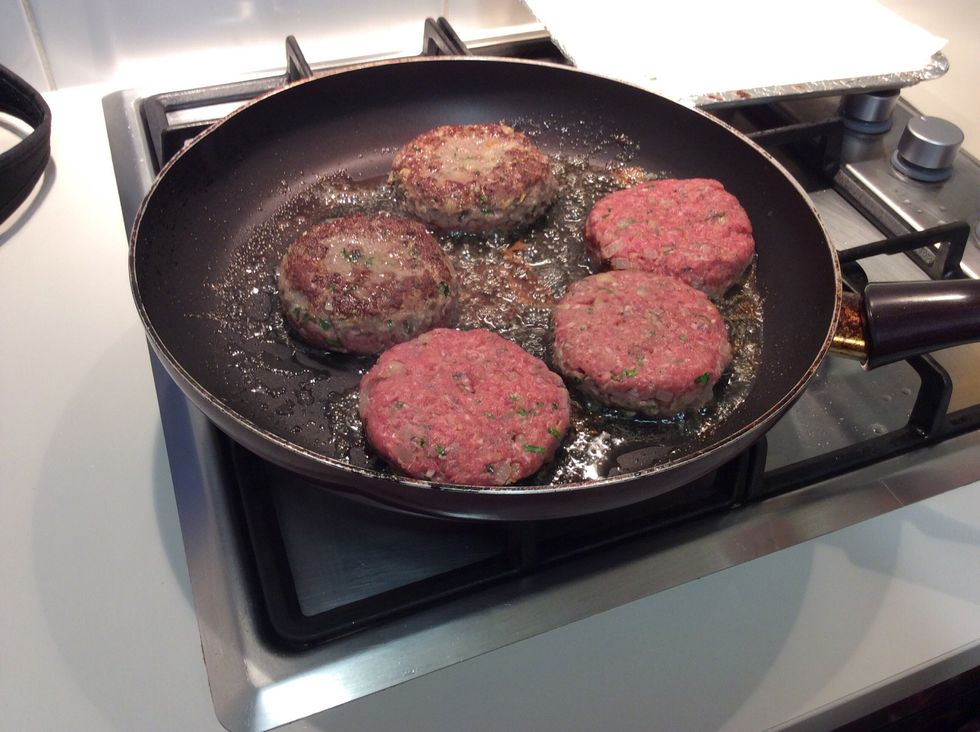 And add the mice into the pan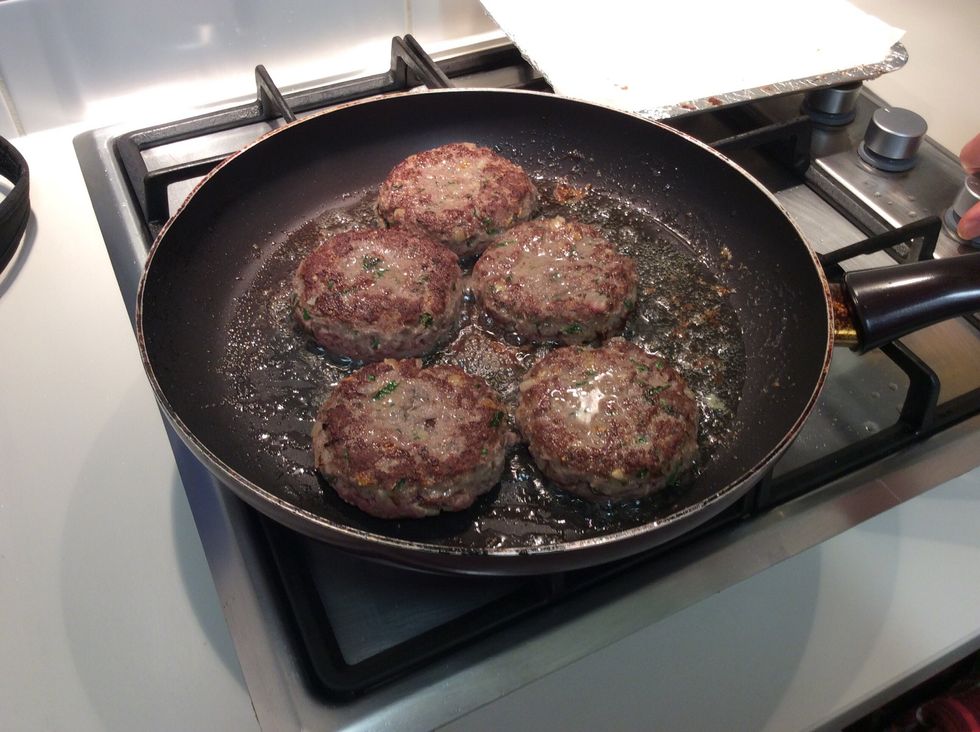 Wait until brown and flip, then wait for the other side to turn brown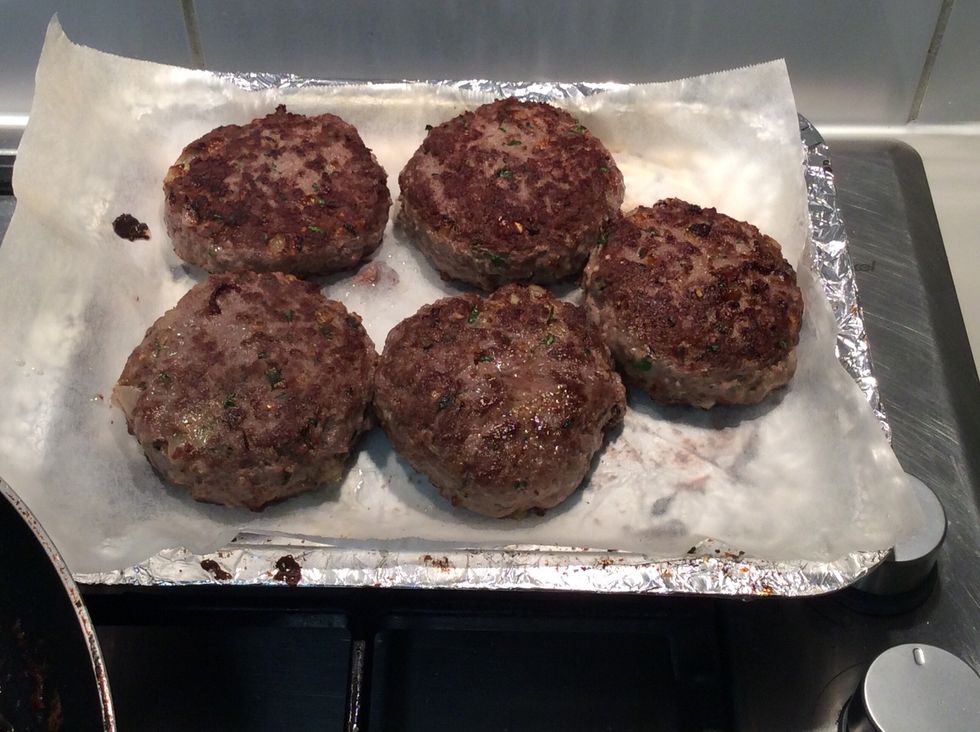 Take the patties off the pan and place into a tray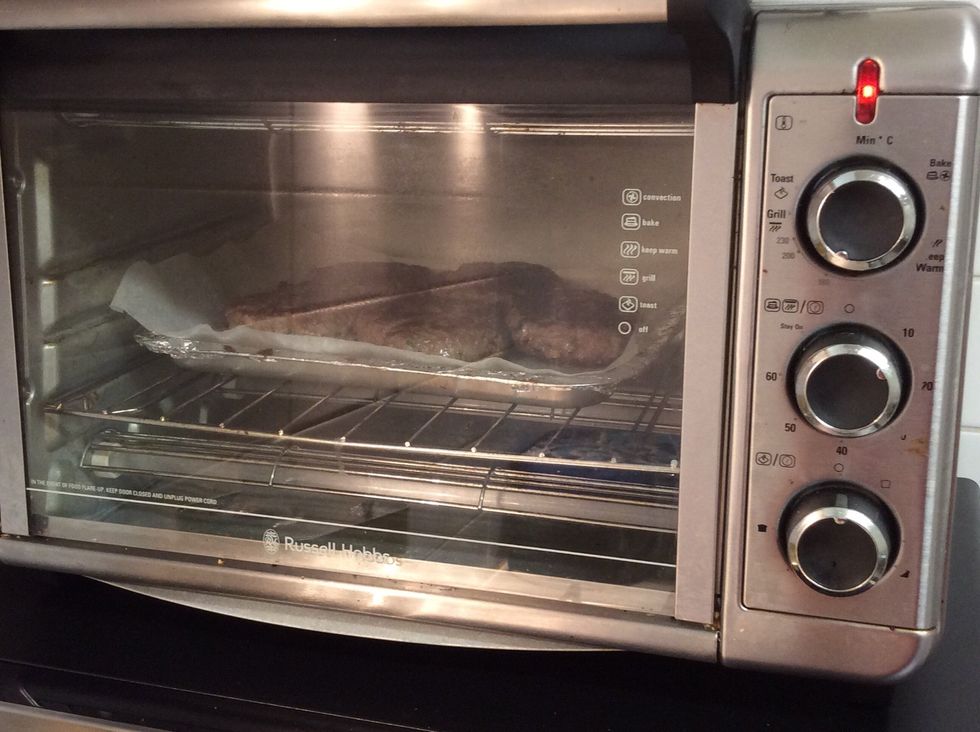 Put into the oven for 10 minutes at 180 degrees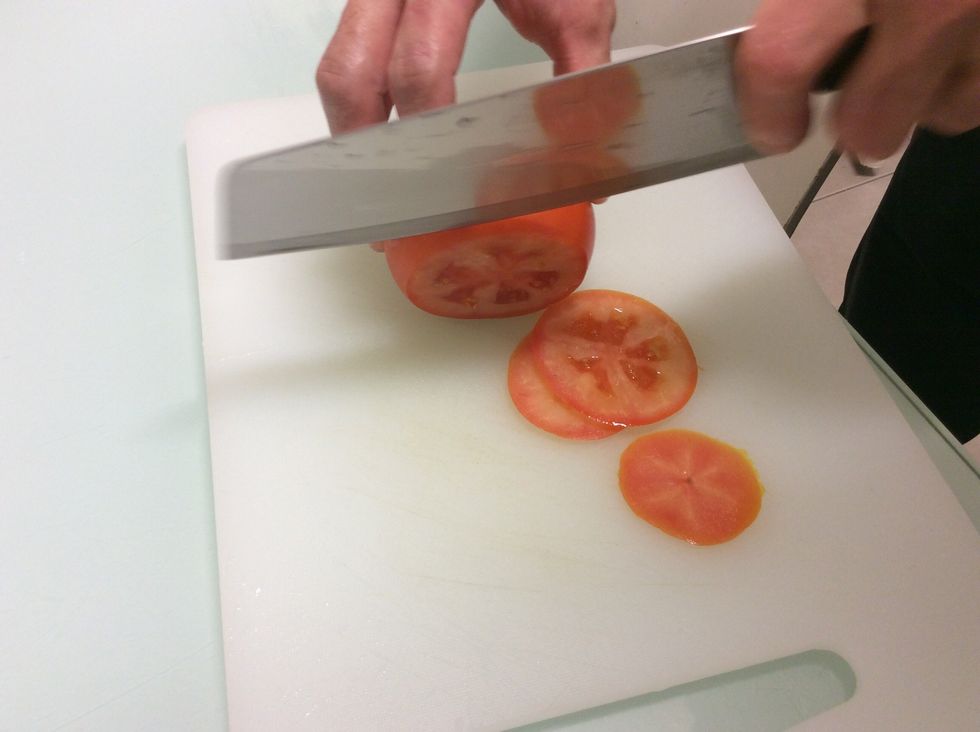 Cut thin slices of tomato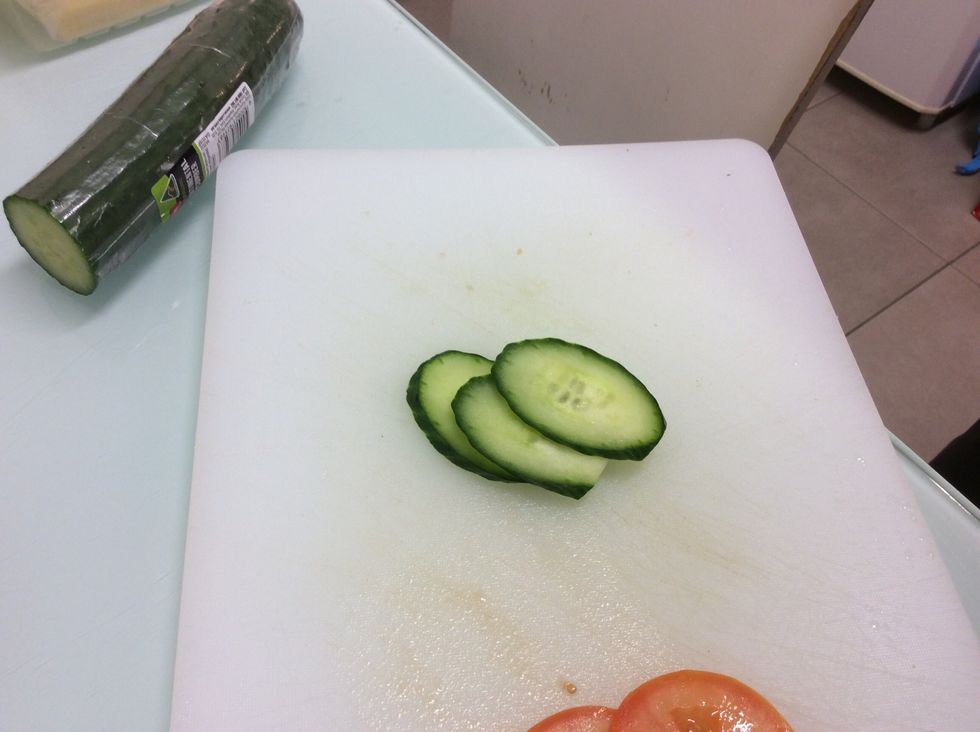 Cut cucumber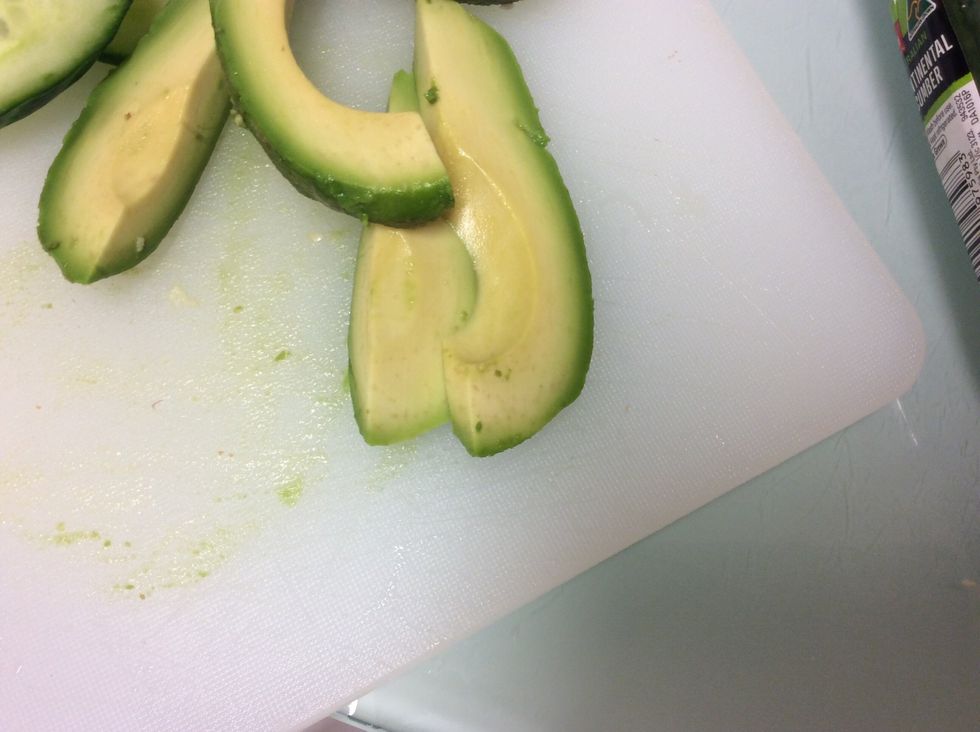 Get a whole avocado and open it, take the seed out and cut into slices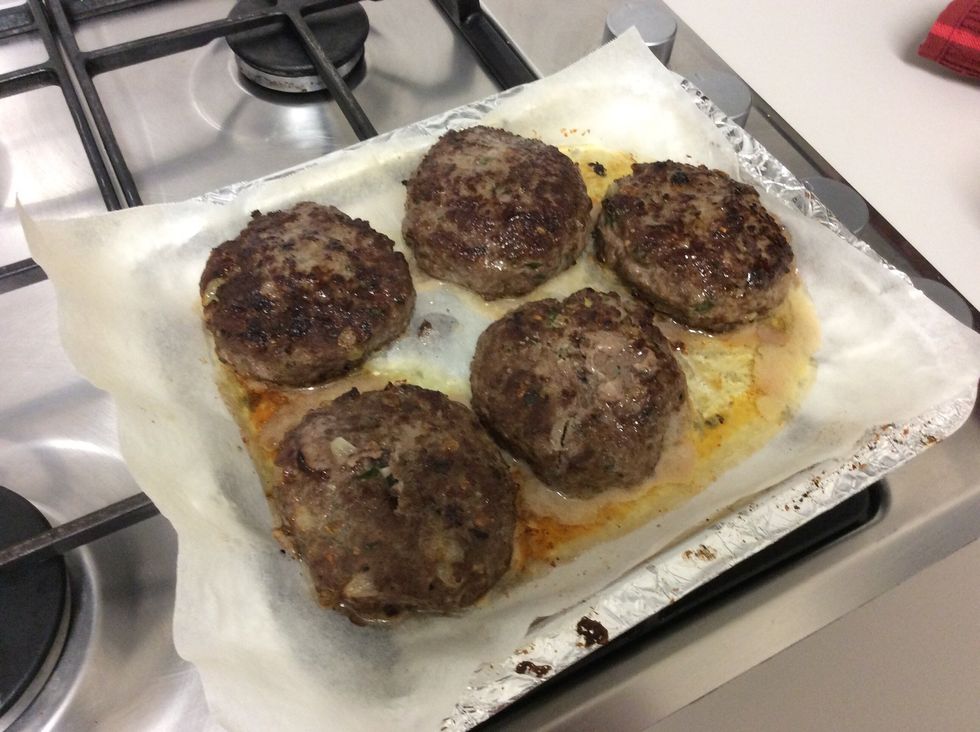 After 10 minutes take the patty out of the oven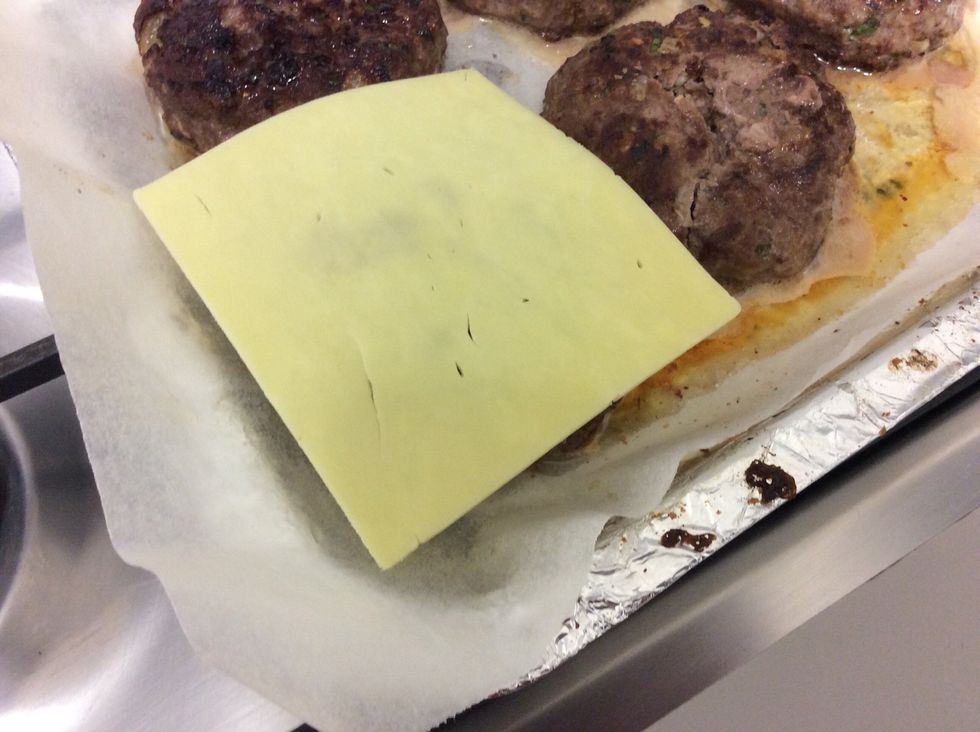 Add cheese to the patty straight after you take the patty out of the oven so that it will melt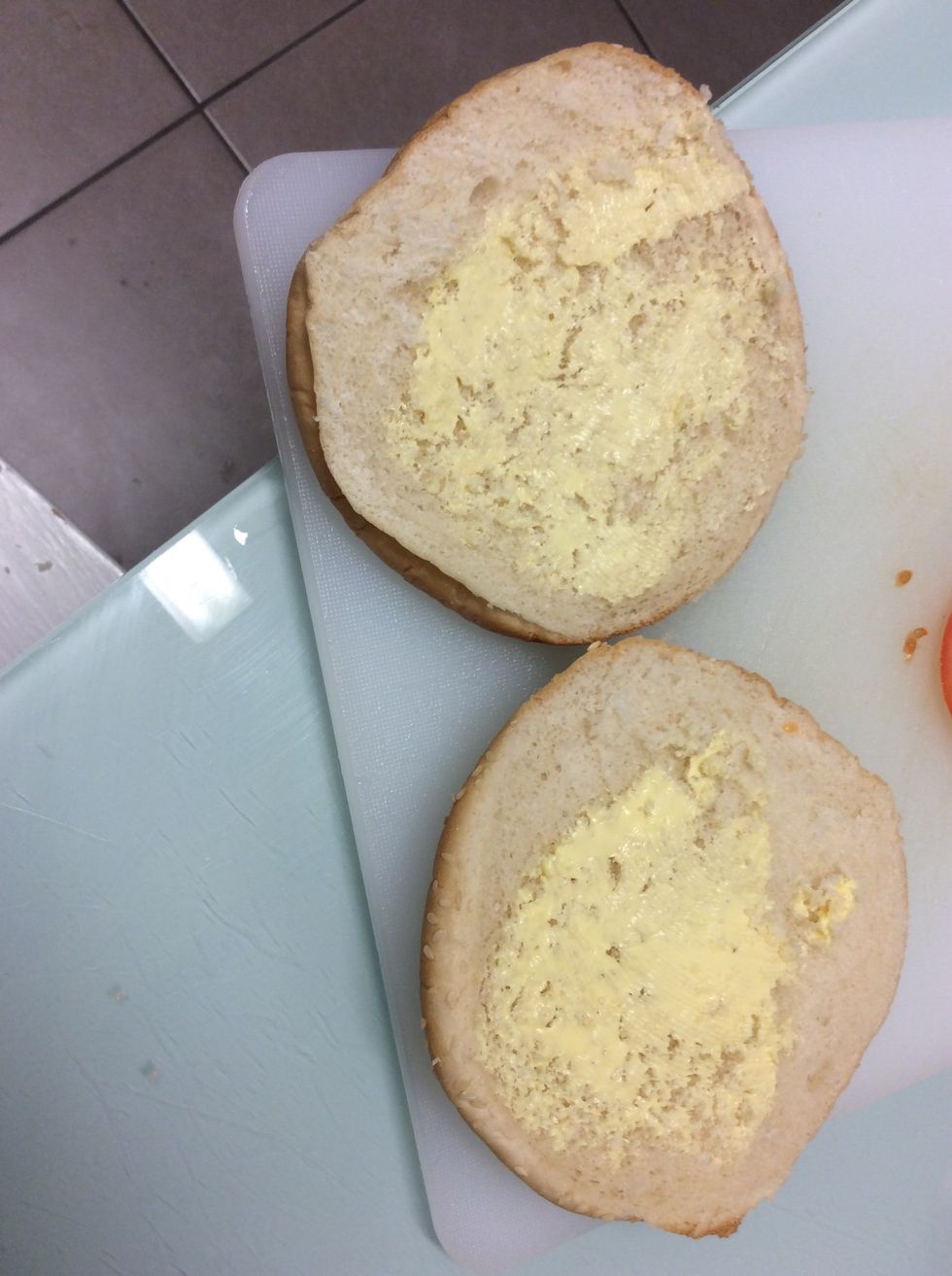 Get your buns and add butter to them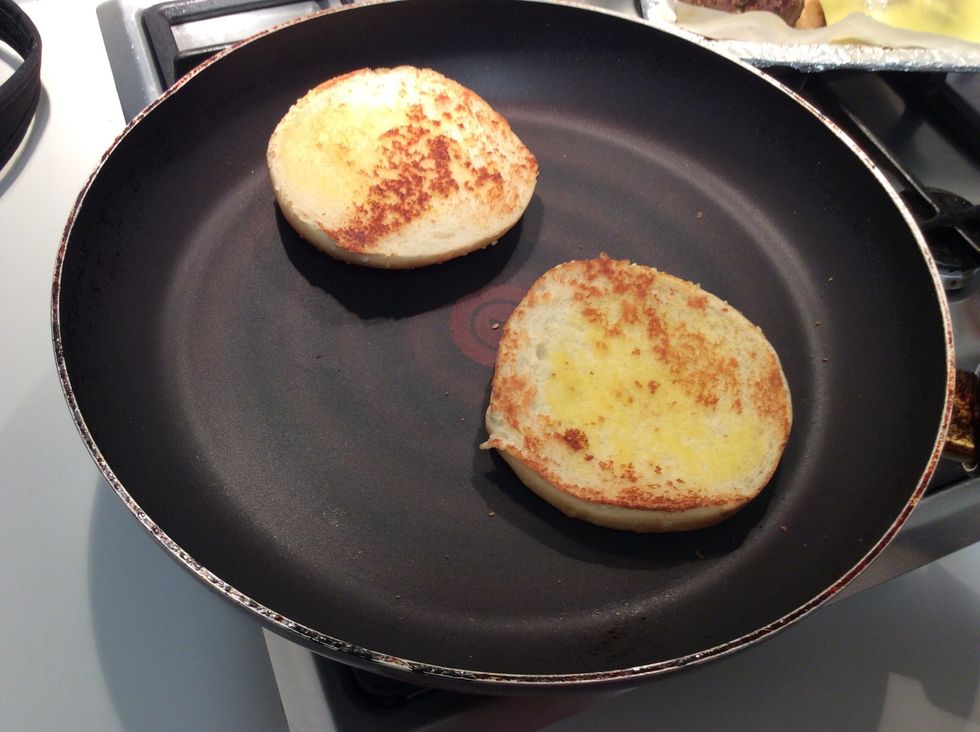 Heat up a pan and don't add any oil. Place the buns into the pan for a couple minutes until golden brown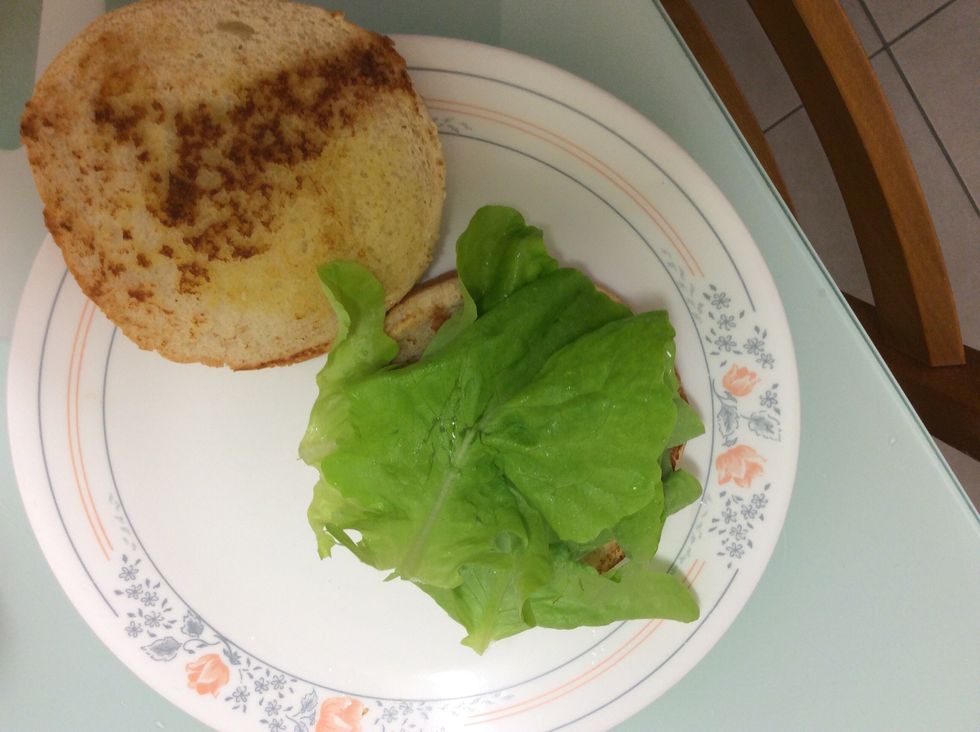 Now to construct your burger. First add lettuce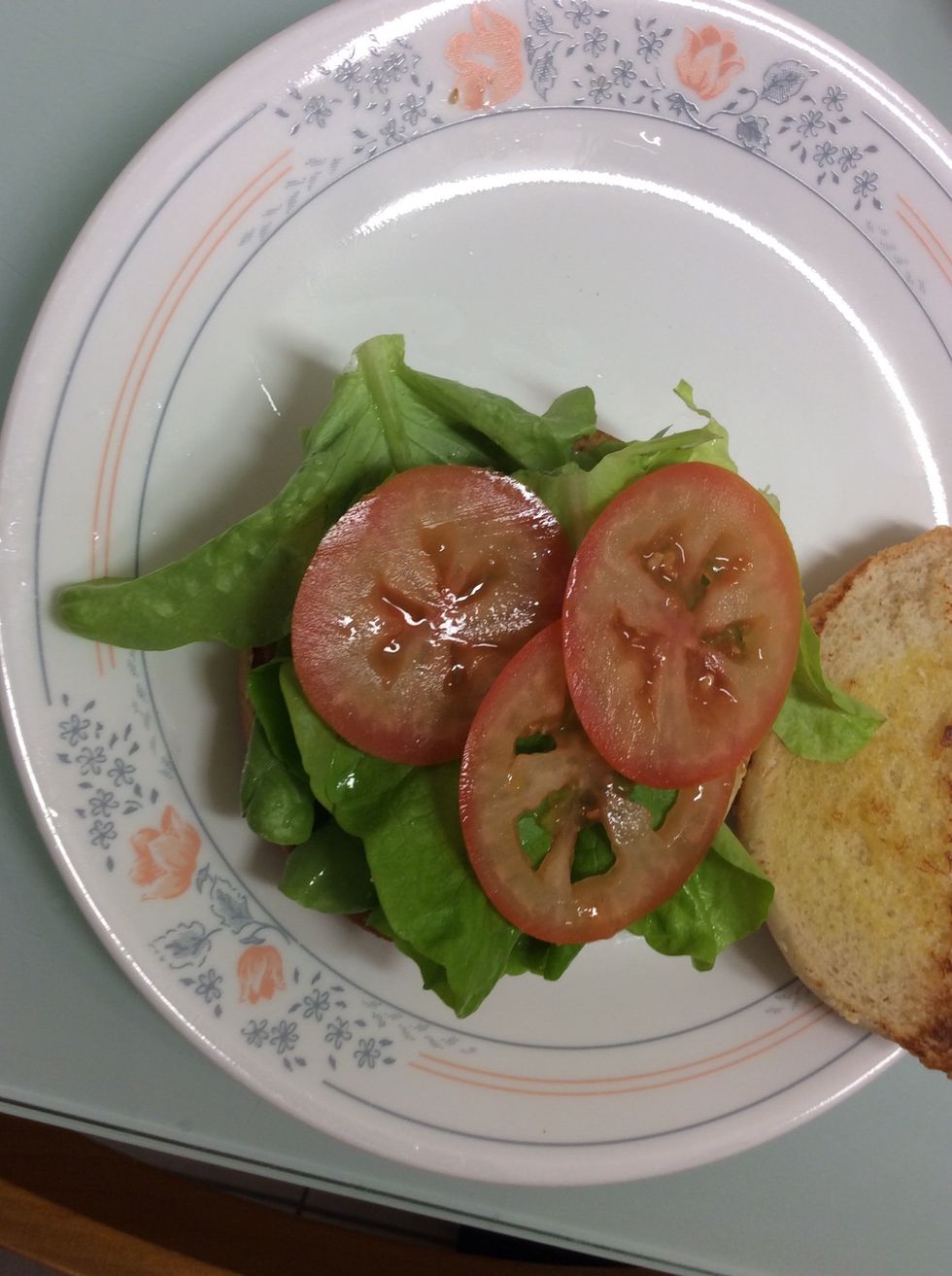 Next tomato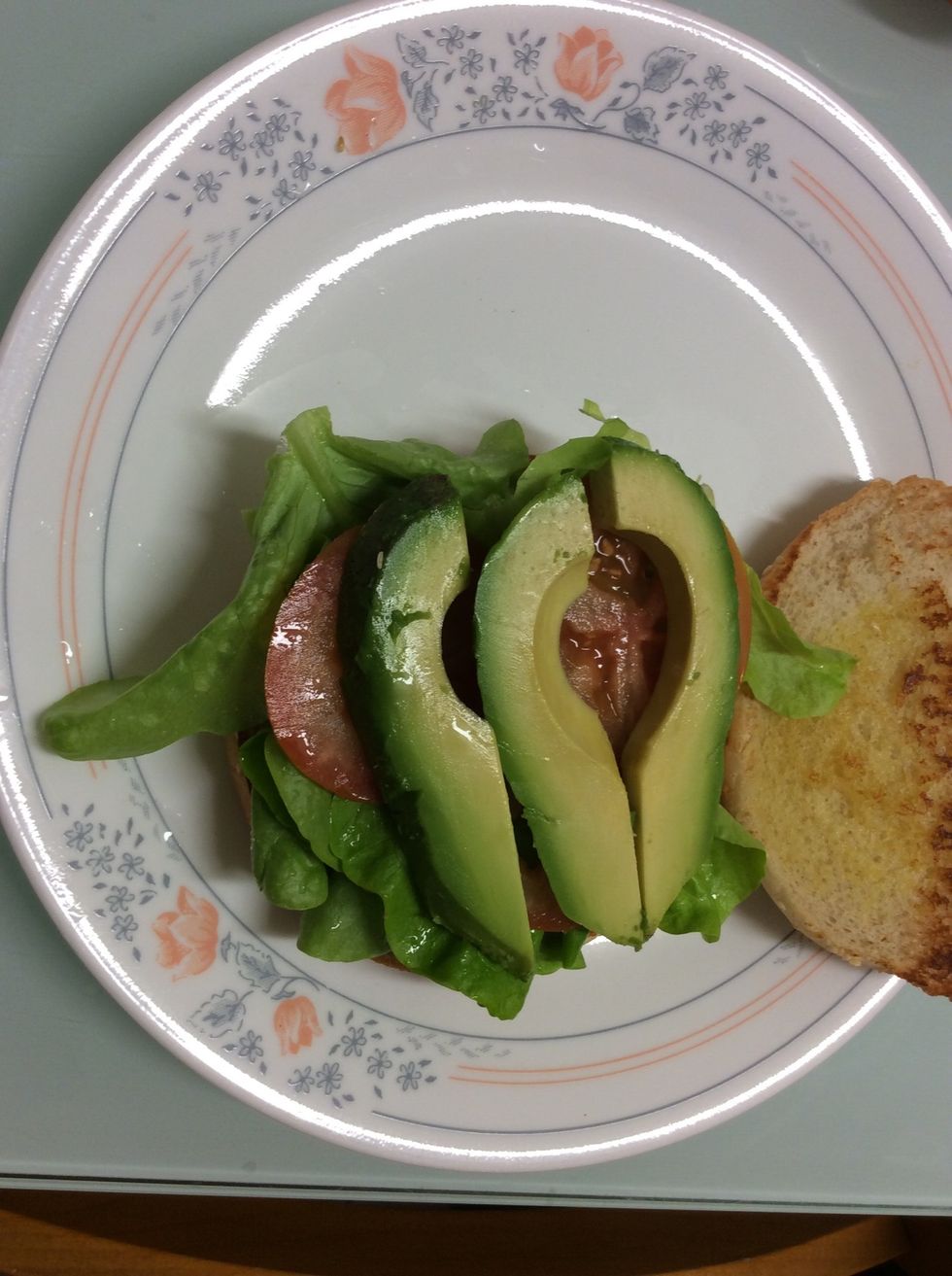 Next avocado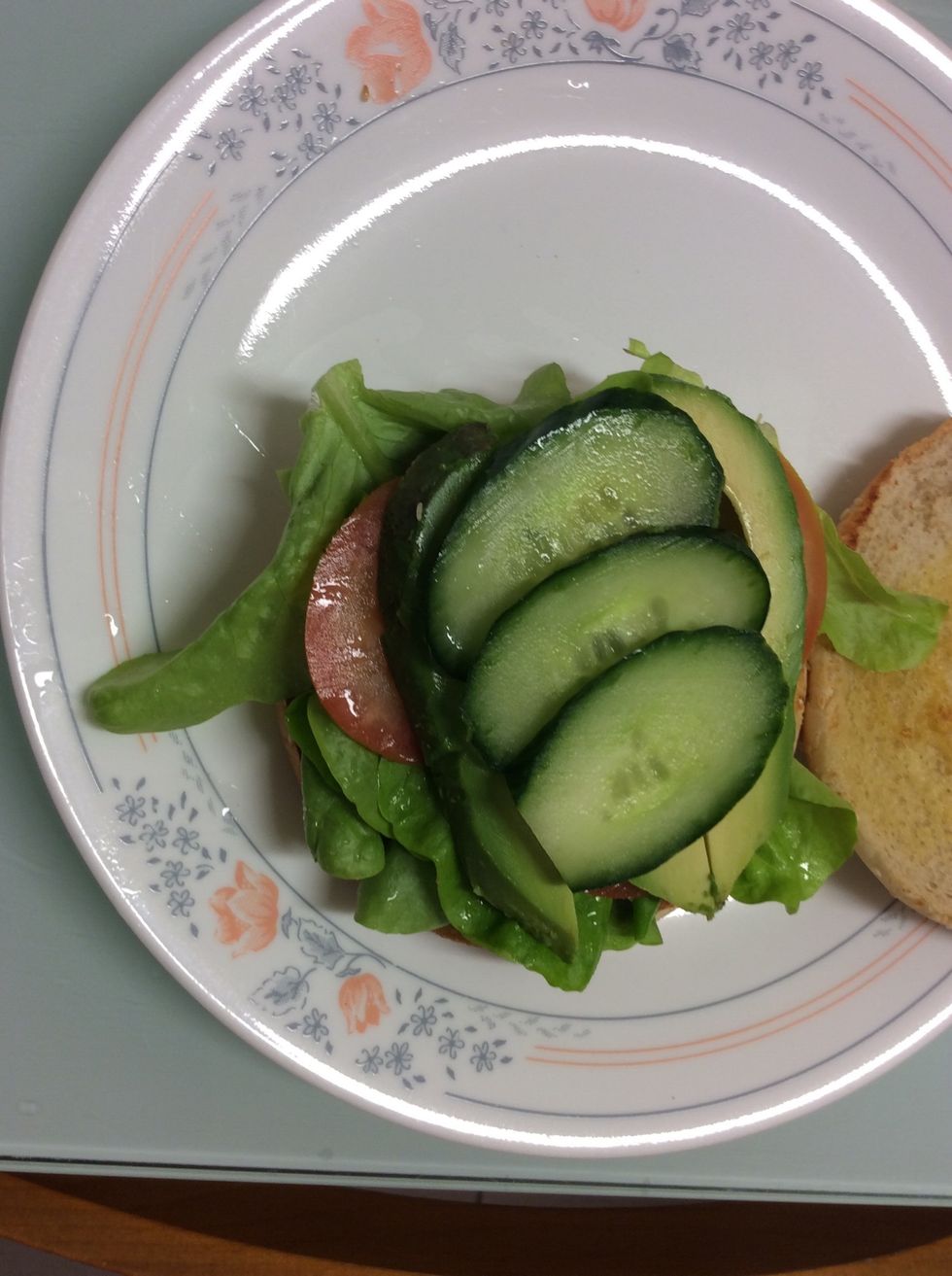 Next cucumber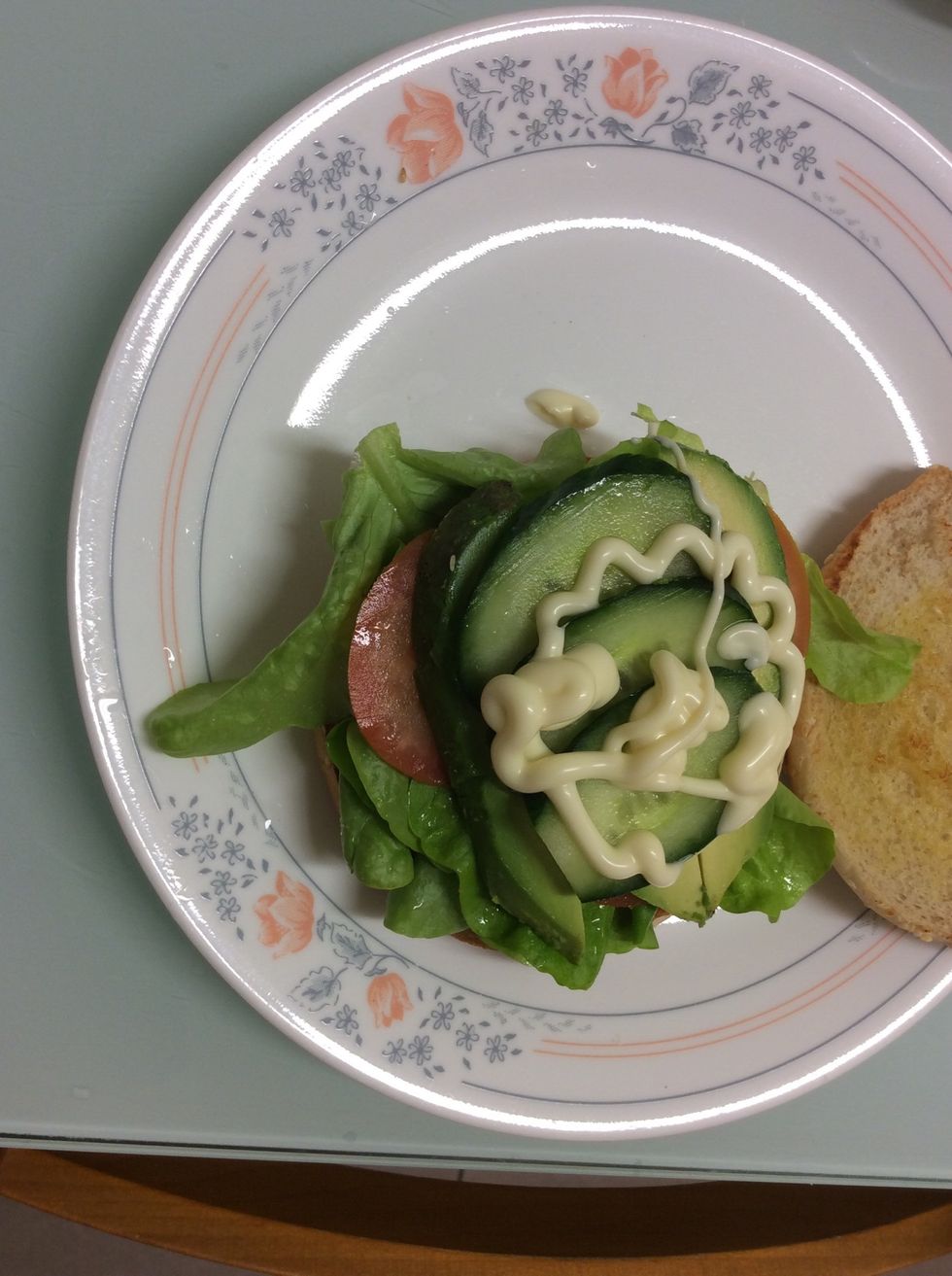 Next mayonnaise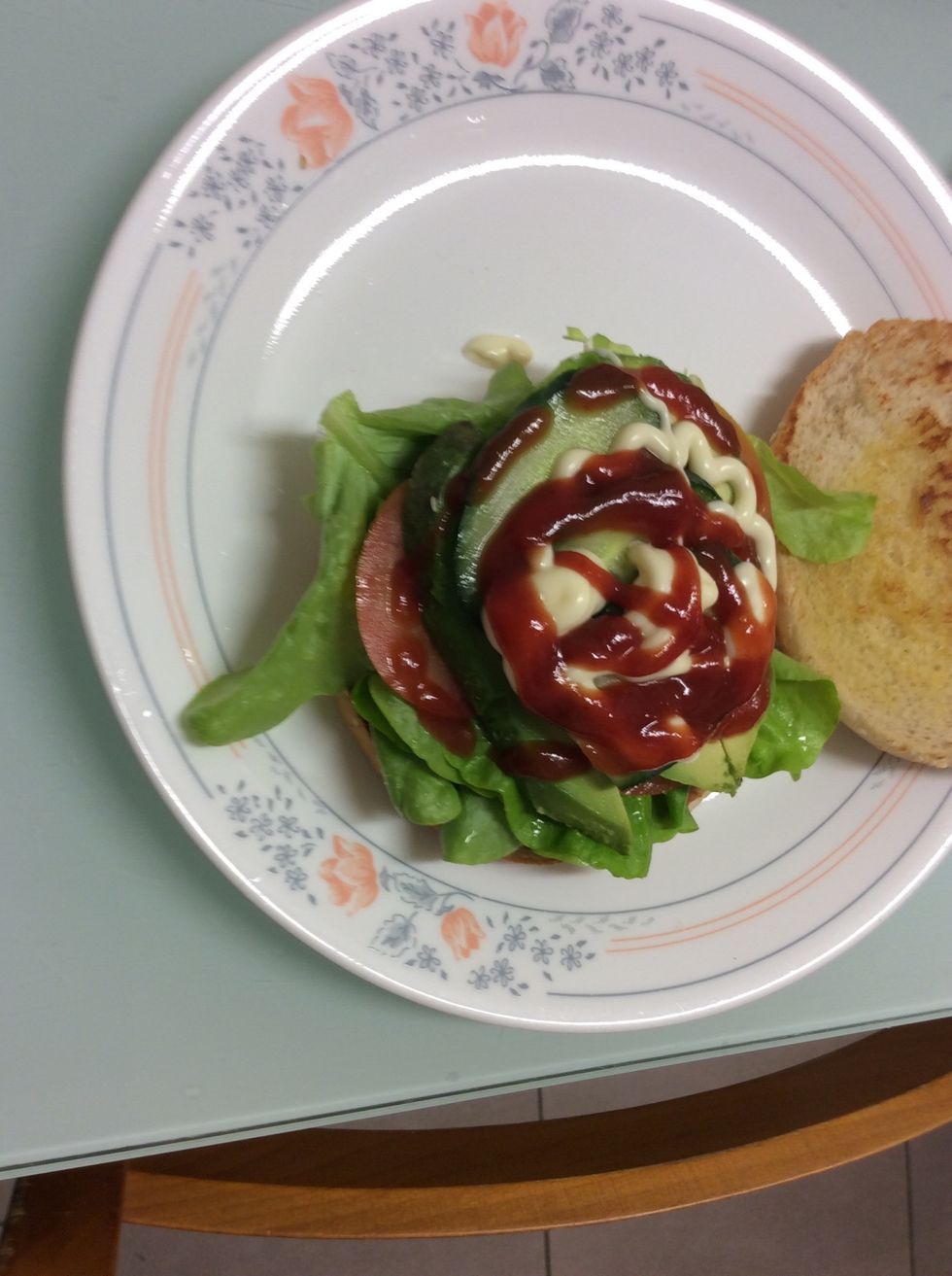 Next tomato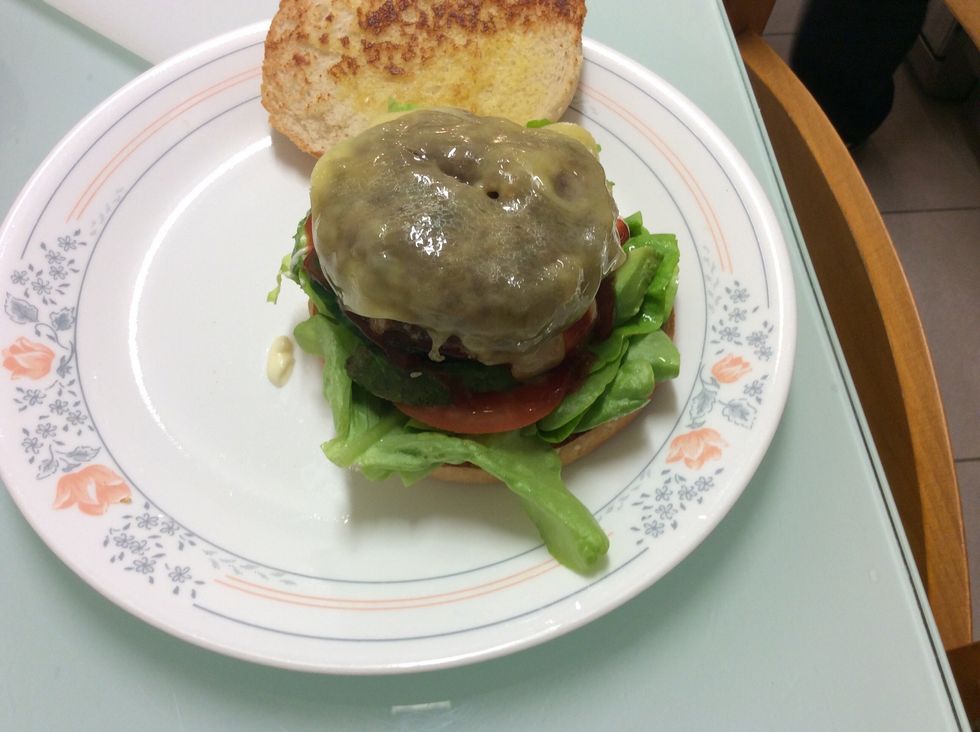 Then add the patty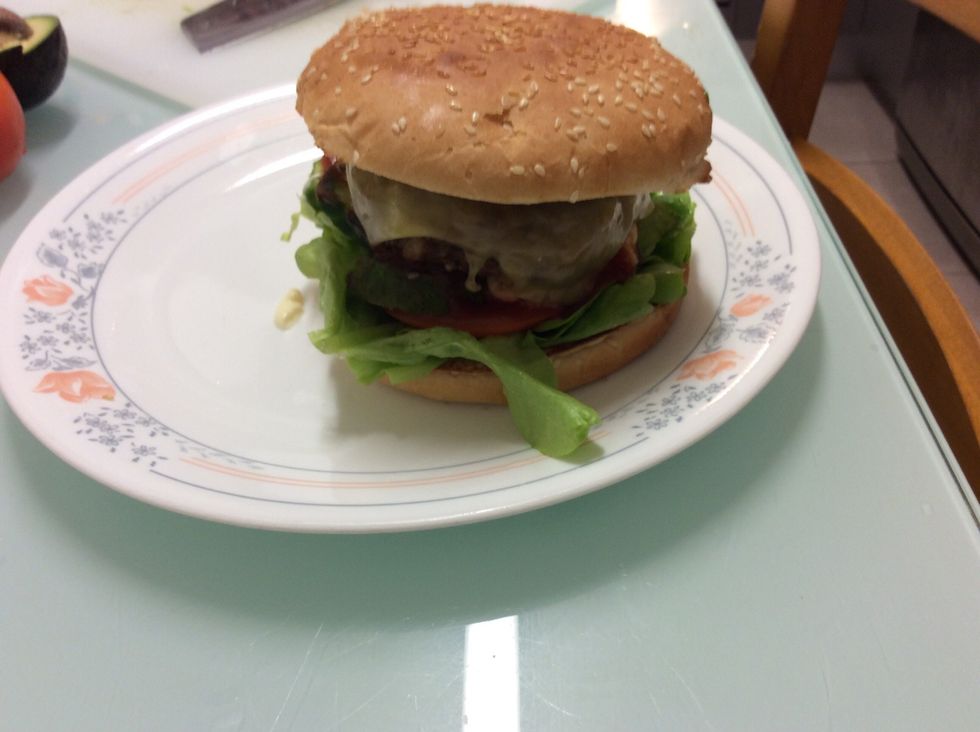 Finally enjoy your burger
The creator of this guide has not included ingredients