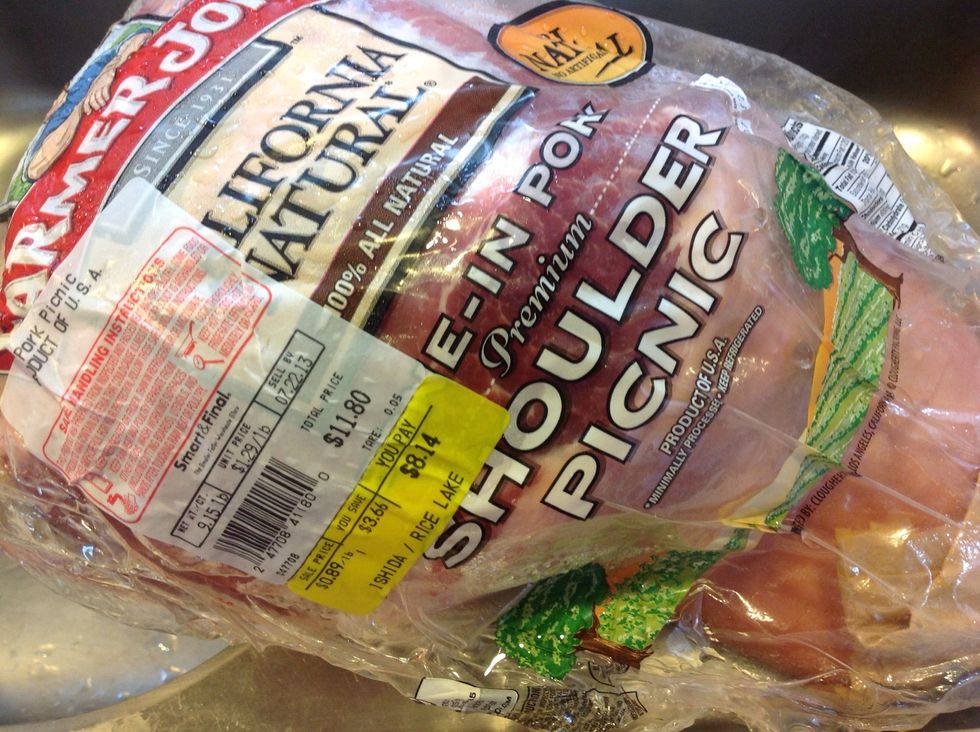 If you have freezer space, stock up when you find a good sale. Smart & Final had these for .89 lb.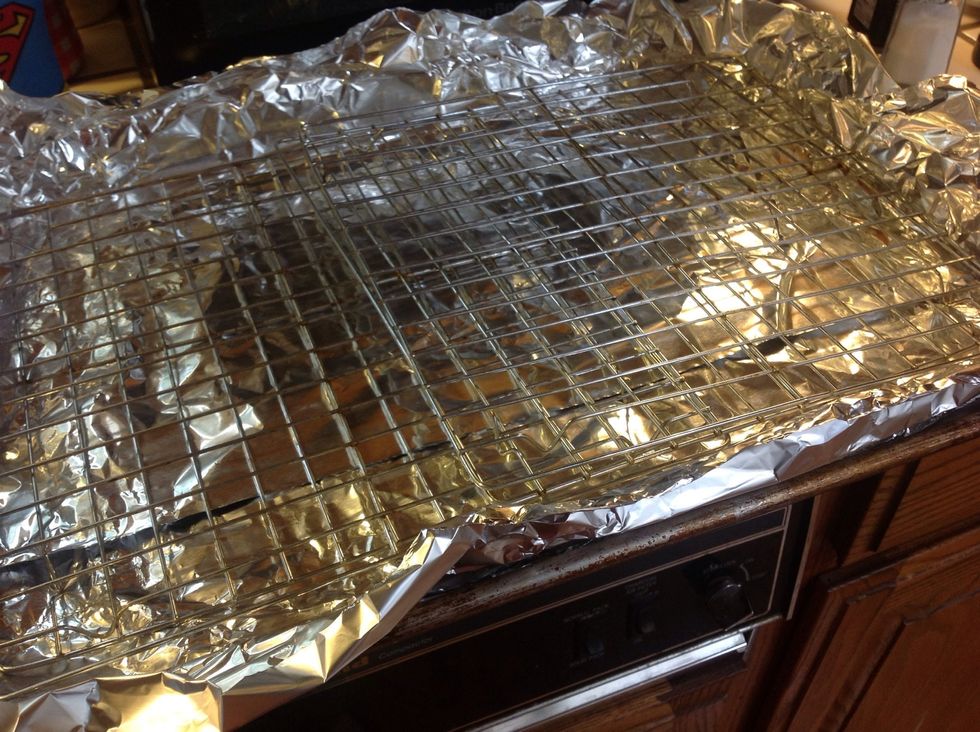 Preheat oven to 250 degrees. Line a pan with tinfoil and set roasting rack inside. I don't have a roasting rack so I doubled up some cookie cooling racks.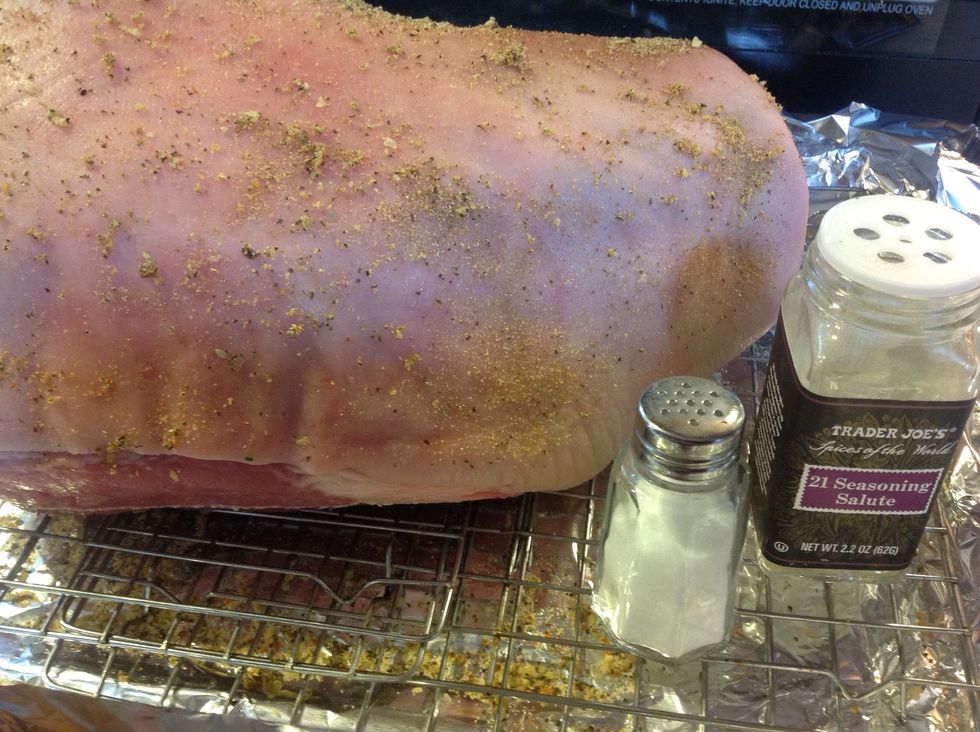 Season your roast on all sides with spices of your choice. I used salt & Trader Joe's 21 Seasoning Salute. Put in the oven (uncovered) & roast for eight hours at 250 degrees.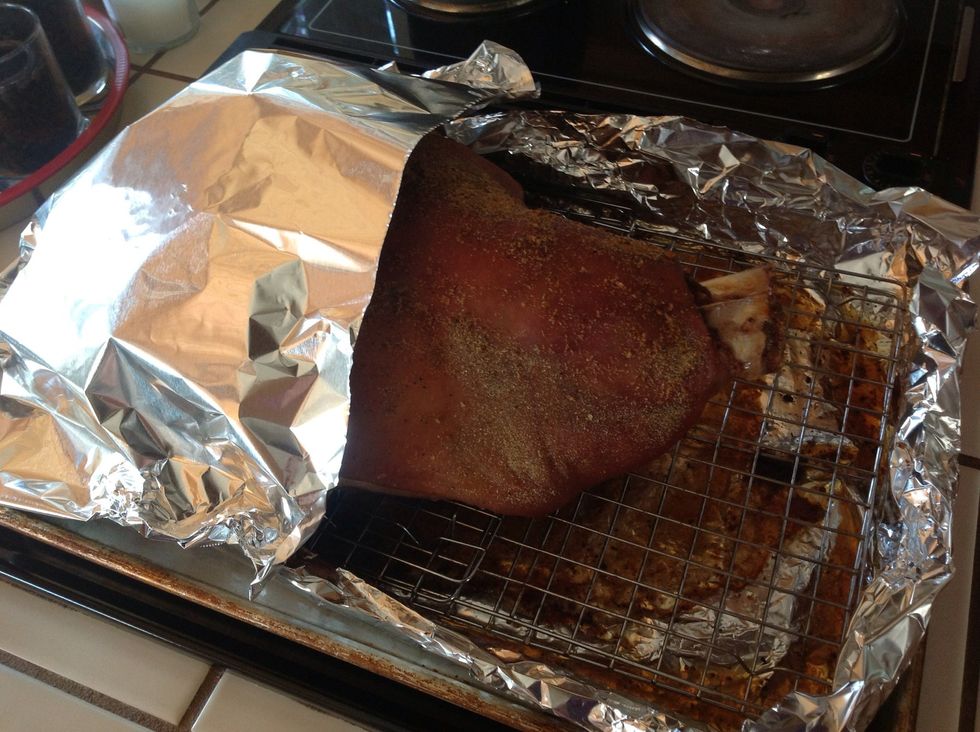 After 8 hours, remove from oven and tent the roast with tinfoil. Allow to 'rest' for 15 minutes. Increase oven temp to 500 degrees, and allow to preheat. Remove foil, return roast to oven.
Rotate roast every five minutes for about 20 minutes total.
Remove roast, and tent with tinfoil. Let rest 15 minutes.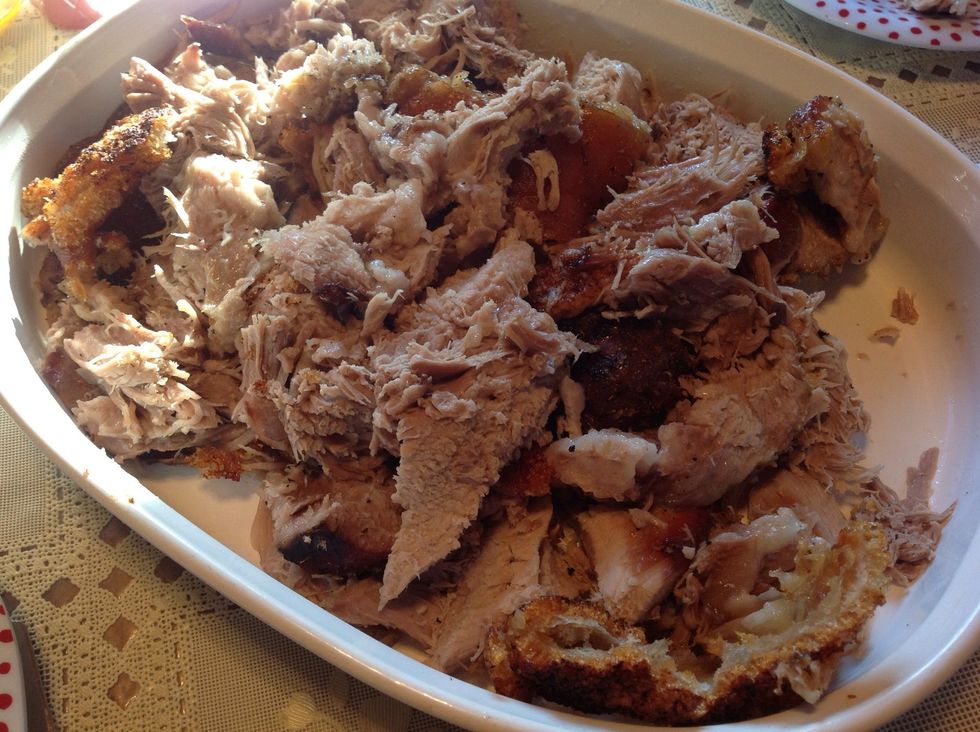 Slice and serve. So tender & delicious!
8-10 pound pork shoulder picnic
Seasonings
Roasting pan w/ rack
Tin foil