Break out all your ingredients ready for prepping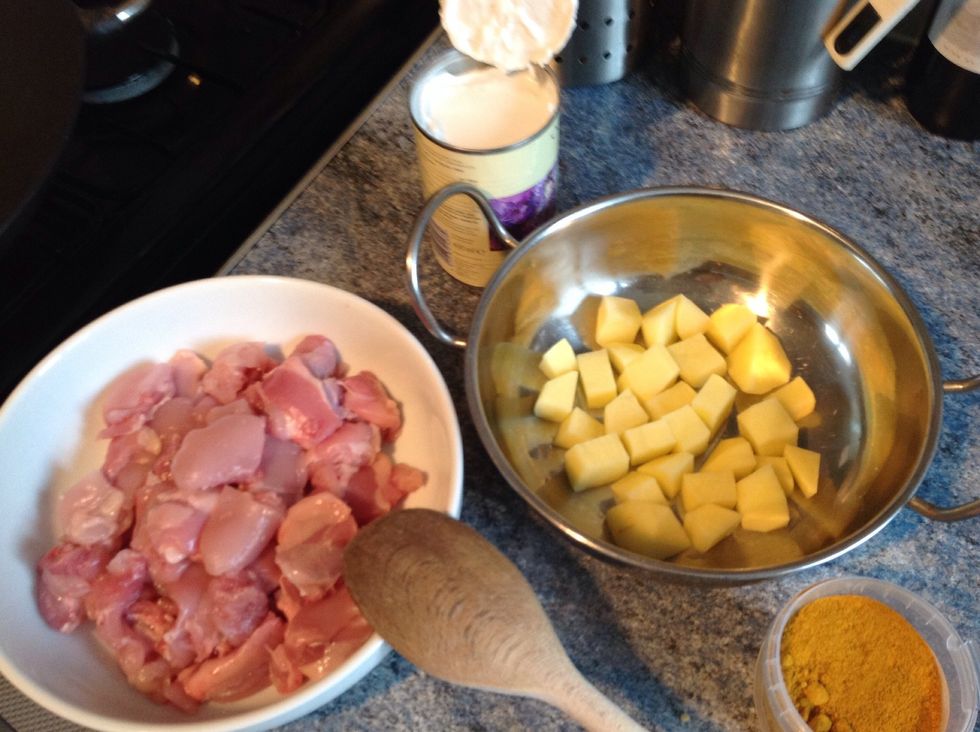 Chicken and potato diced up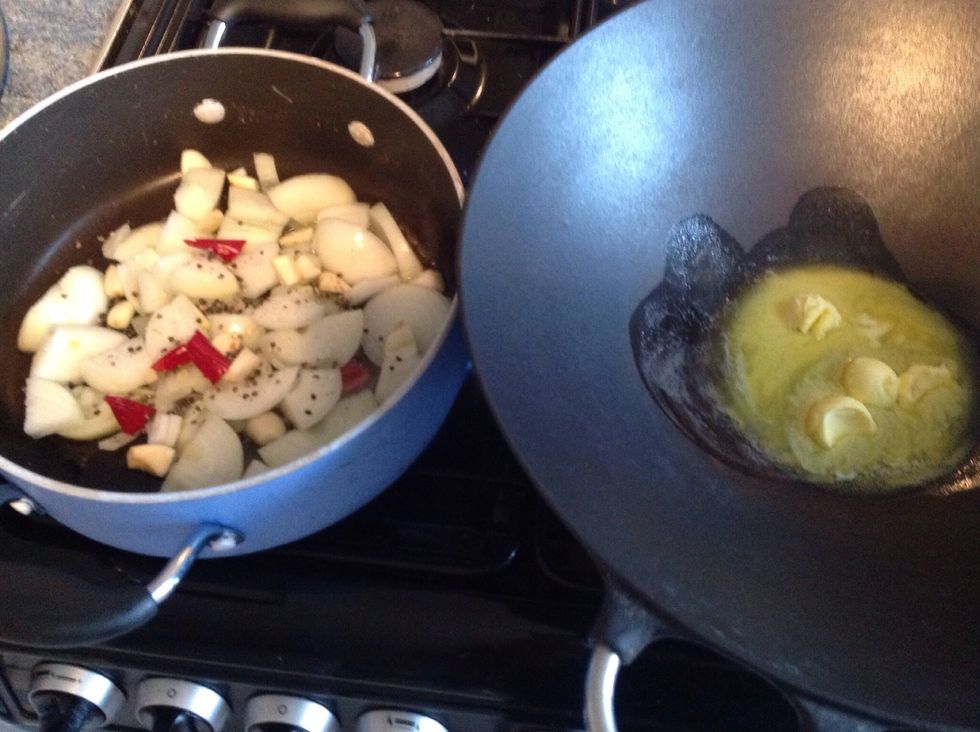 Sauté the garlic, onions, chilli pepper and cardamom seeds until the onion is translucent. In your large wok melt the butter, then throw and mix your curry powder, then add the coconut milk.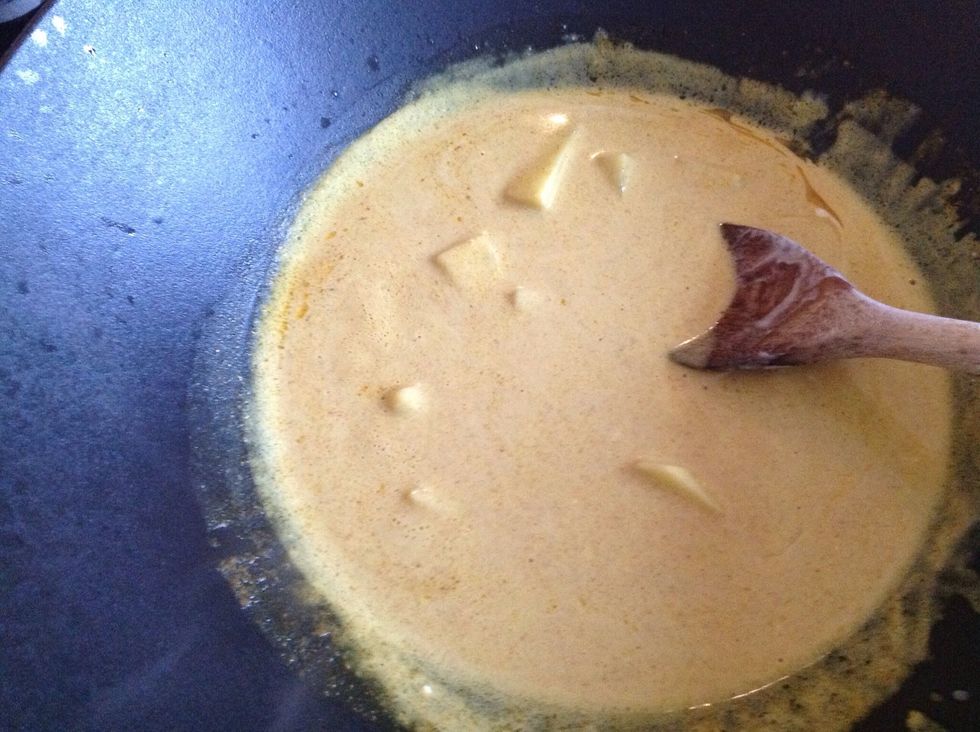 At this stage I drop the potato into the milk and keep warm.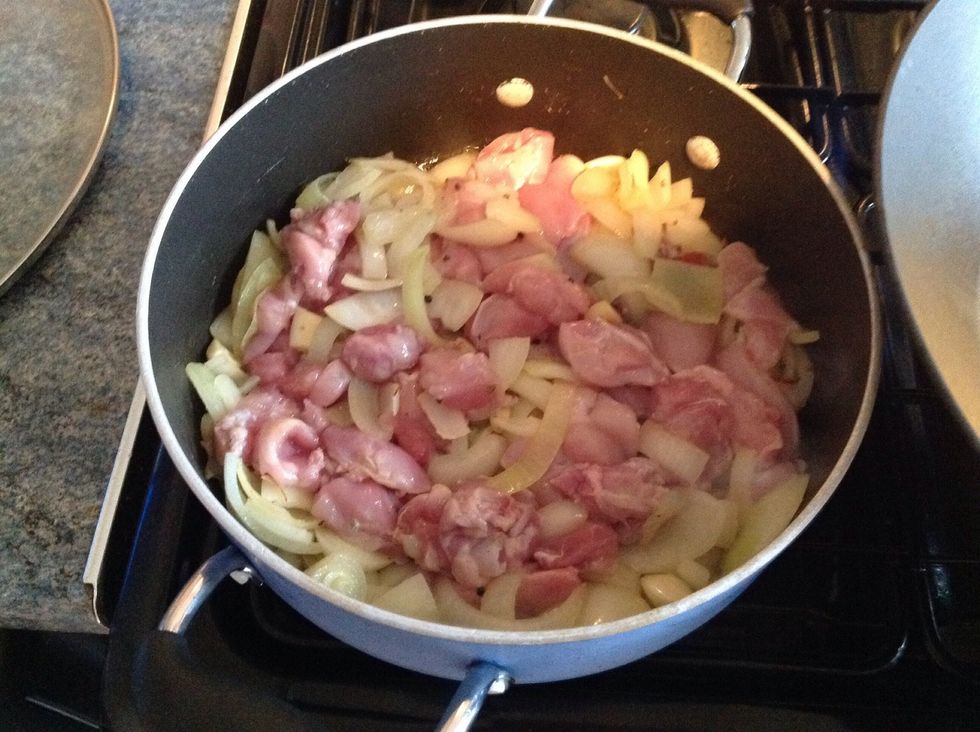 We now throw the chicken with the onions and cook lightly.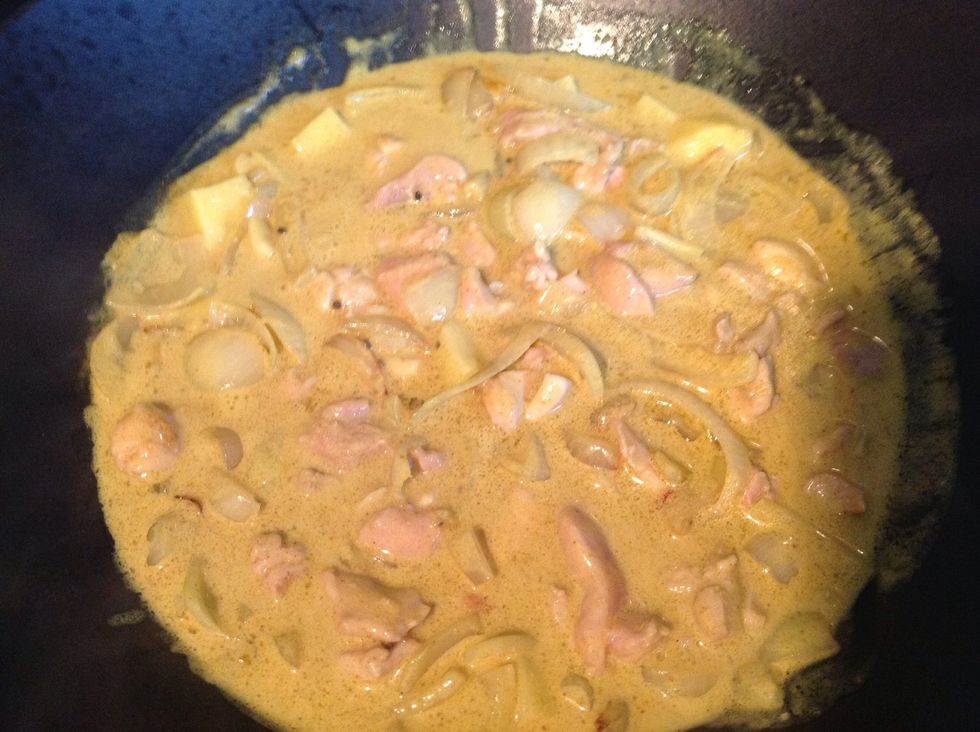 Now place all the ingredients, chicken onion etc into the coconut/curry mix. Stir well, and turn the heat high. Once it simmers, lower the heat to medium and cover.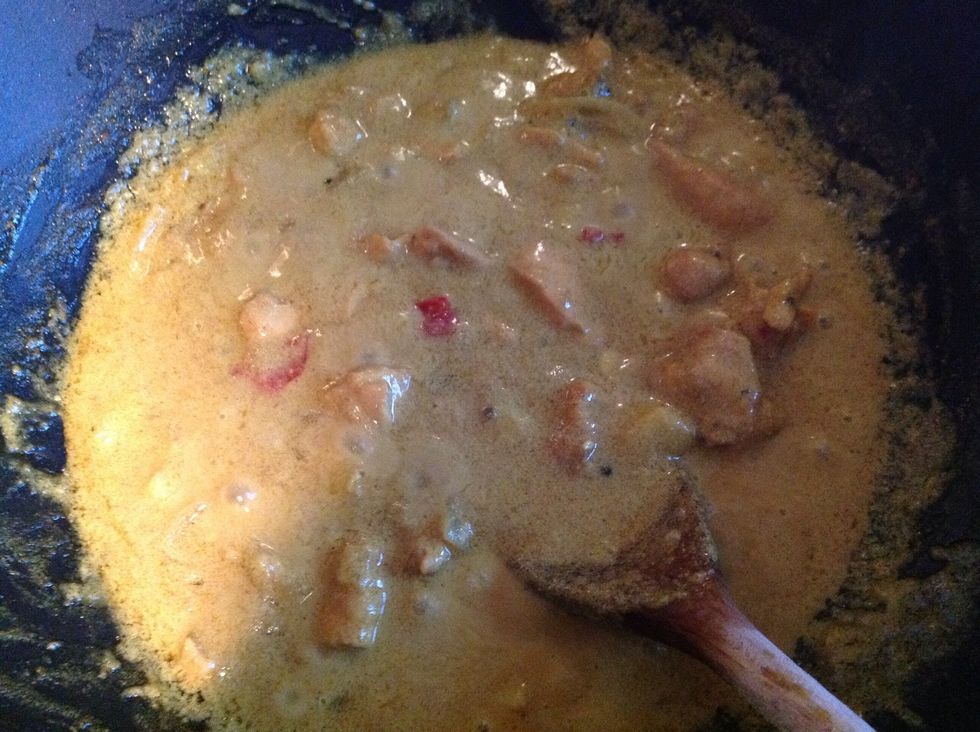 Let it cook for about 30 to 40 mins, until the chicken is cooked thoroughly, try not to keep tasting it As it is so Yummy, there will be nothing left! I promise it is GoooooooooD
5 boneless chicken thighs
3 Medium sized onions
5 cloves of garlic
13.5 oz can of coconut milk
4 tbsp of curry powder
2 tablespoons of butter
Olive oil
Small hand full of cardamom pod
1 chilli pepper