Add one tablespoon olive oil in large frying pan. Place seasoned chicken pieces to brown.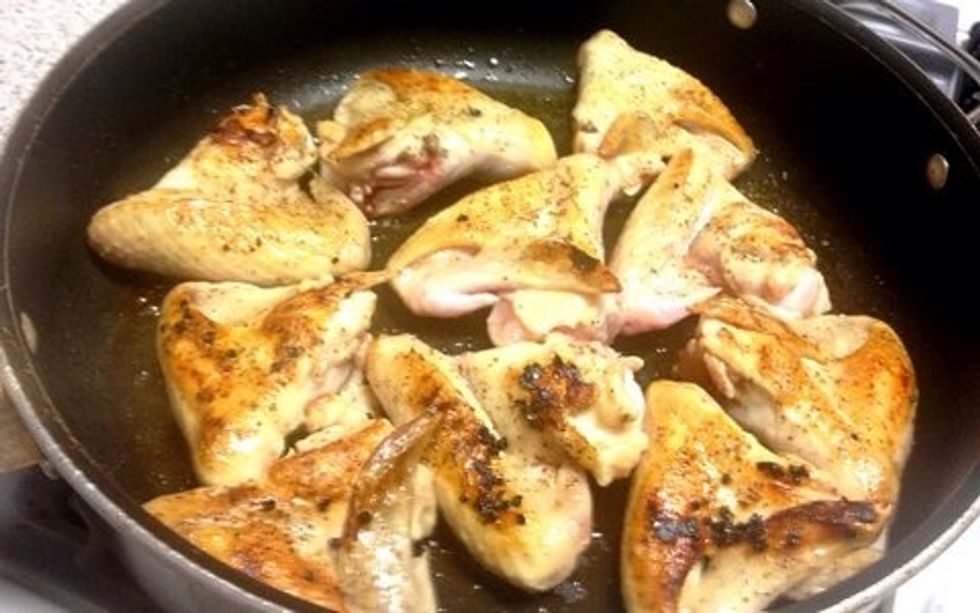 Brown chicken in both sides. Does not have to be cooked all the way through.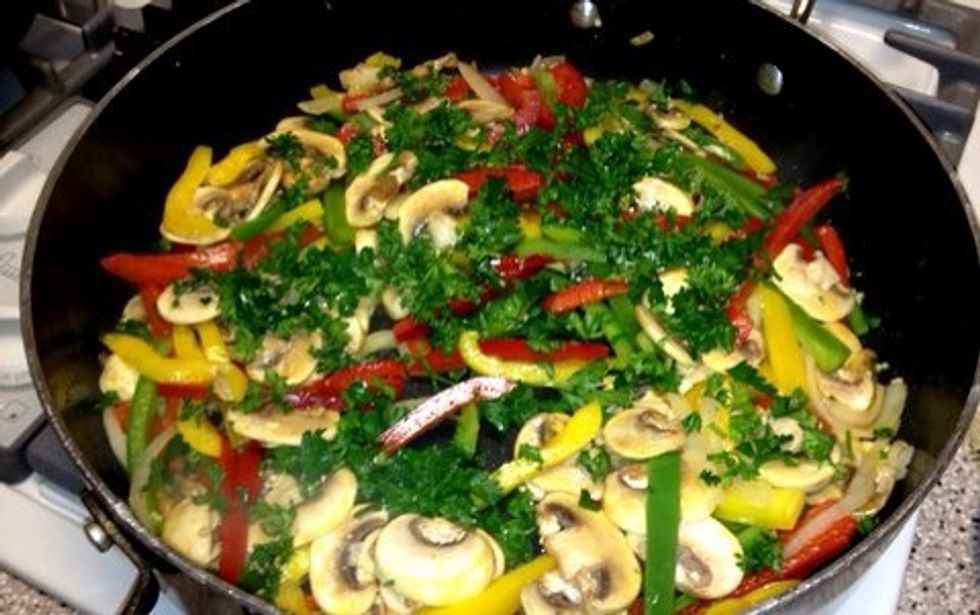 Heat 1 tablespoon olive oil and garlic in another large frying pan. Sauté onions and bell peppers until onions are a little translucent. Add mushrooms & parsley and continue to sauté.
When mushrooms are medium done add 1/2 cup Chianti.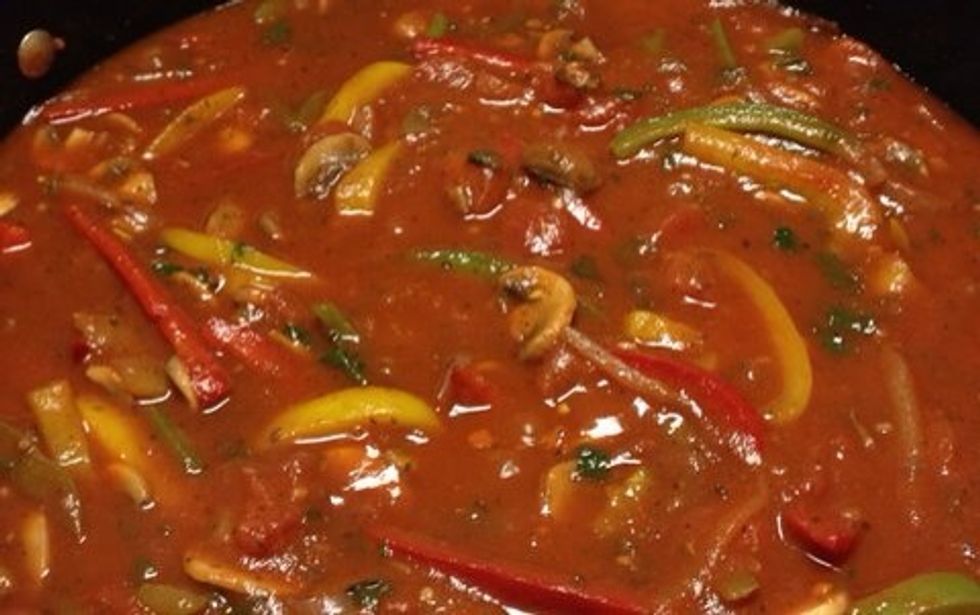 Bring wine to a boil and then add spaghetti sauce.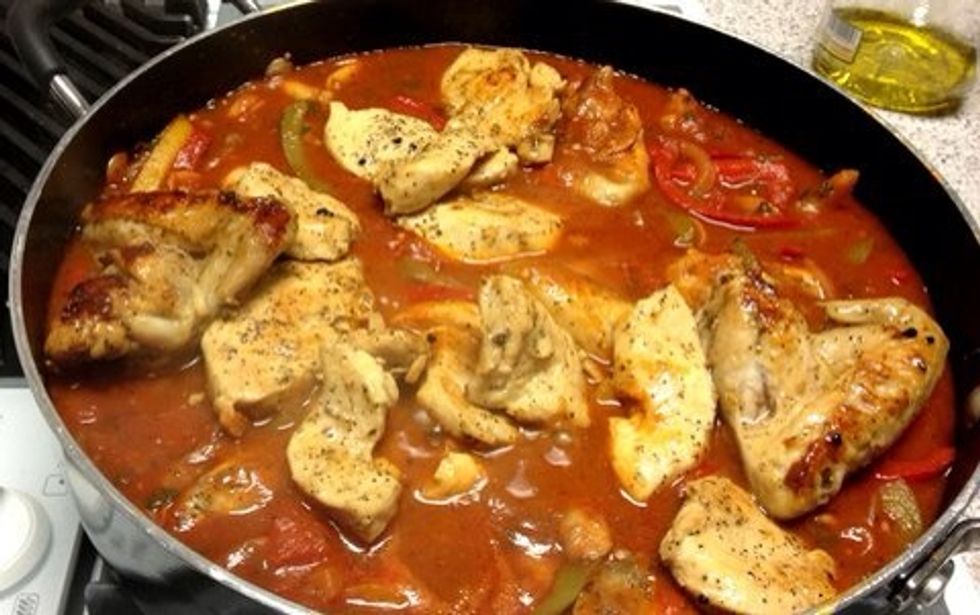 Transfer cooked chicken pieces from other pan and place in sauce.
Bring sauce to a boil and simmer in low heat for 20 mins.
Serve over spaghetti.
6-8 chicken wings
1 boneless sliced chicken breast
1/2 red bell pepper
1/2 yellow bell pepper
I green bell pepper
6ozs brown mushrooms
1/2 bunch Parsley
1/4 white onion
2 cloves chopped Garlic
2 cans spaghetti sauce
Salt & pepper
1 bottle chianti for the meal & drink the rest.