I got this idea from my cousin and spun it my way! Hope you enjoy
1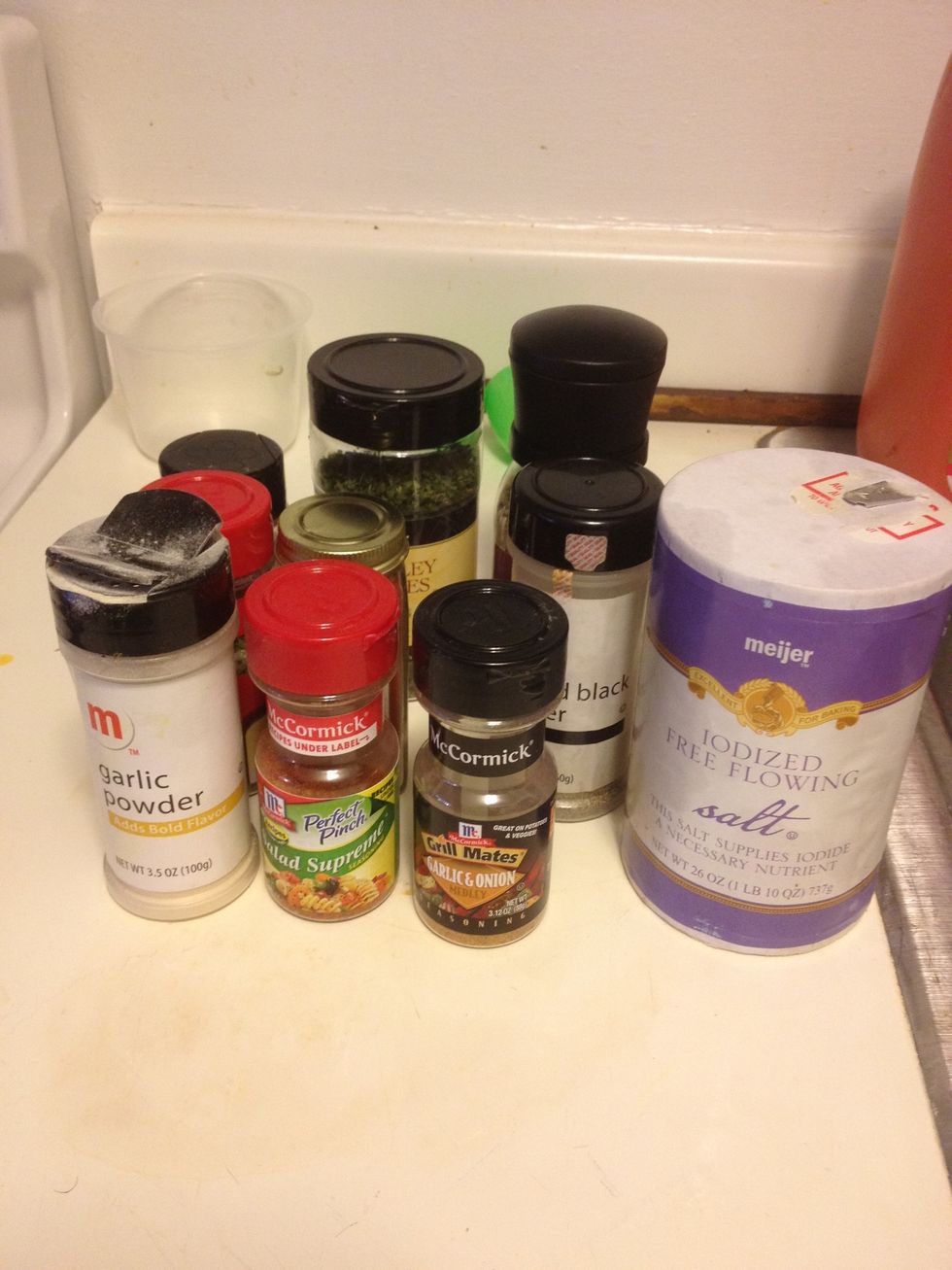 These seasonings are totally optional. Here is the list of seasoning I used: Parsley flakes Ground paprika Crushed red peppers Minced onion Black pepper Chives Salt Garlic powder Italian seasoning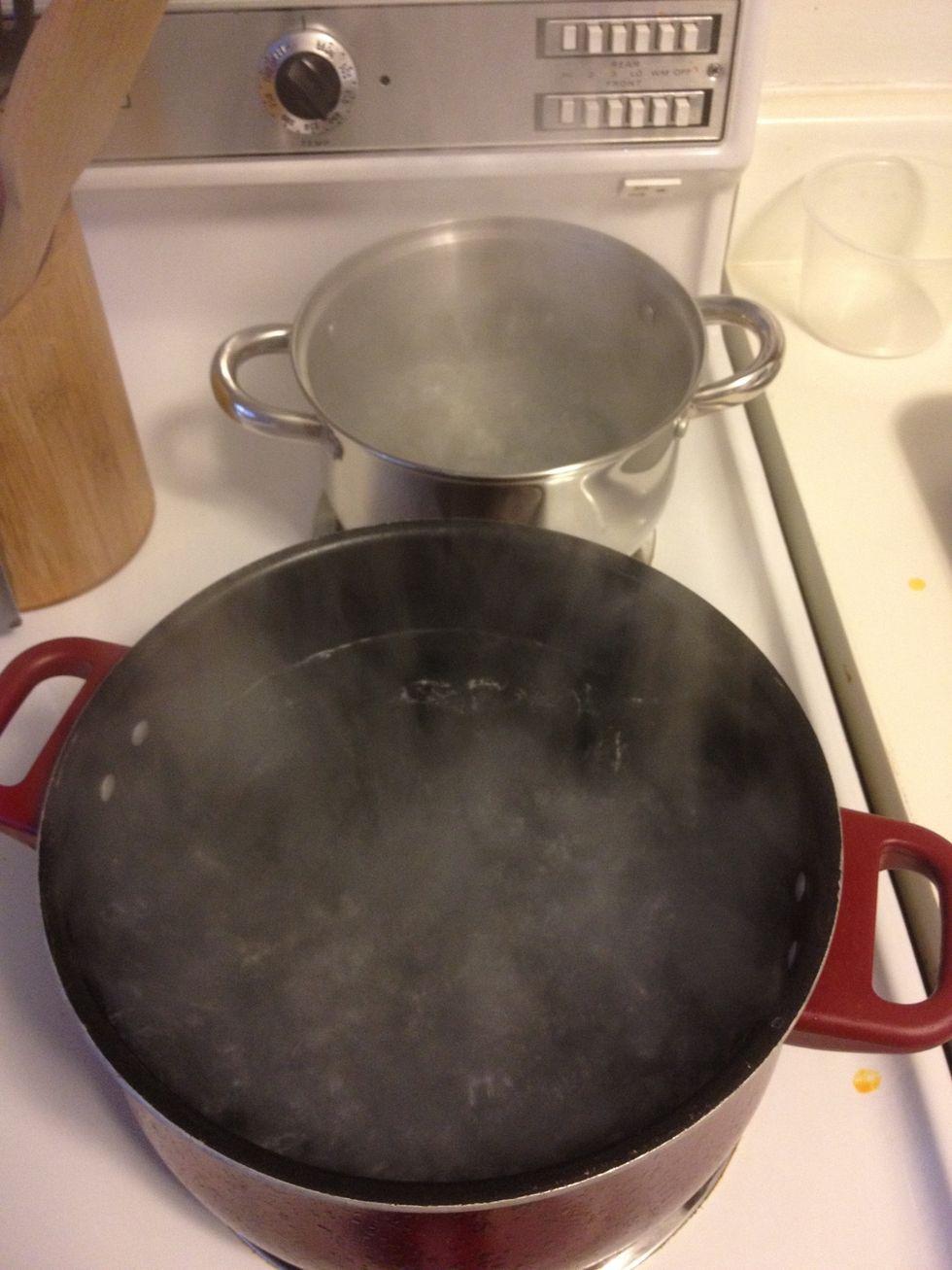 Let's Begin by boiling some water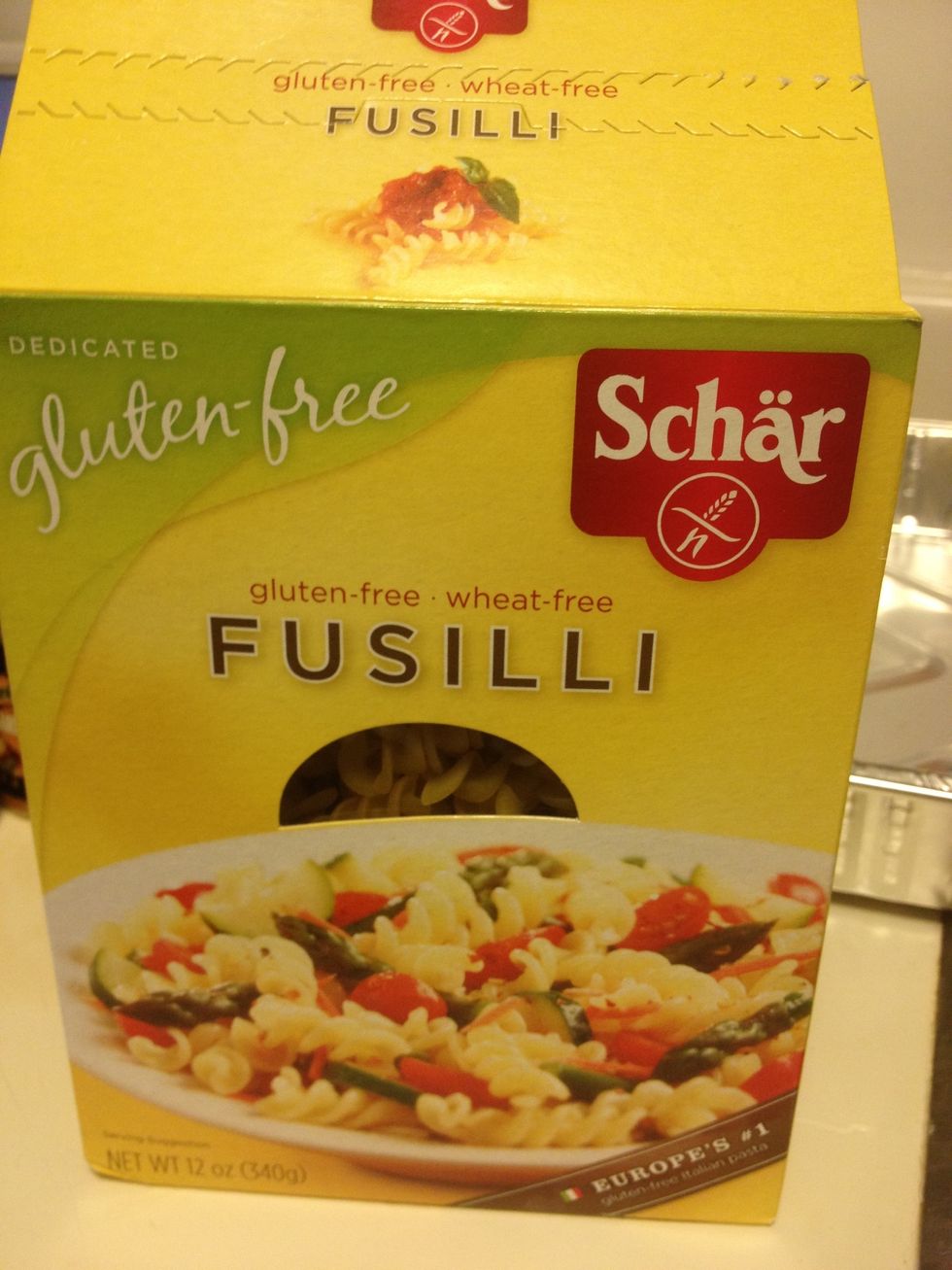 This is the pasta I am using, it's also Gluten Free for my sensitive stomachs out there 😉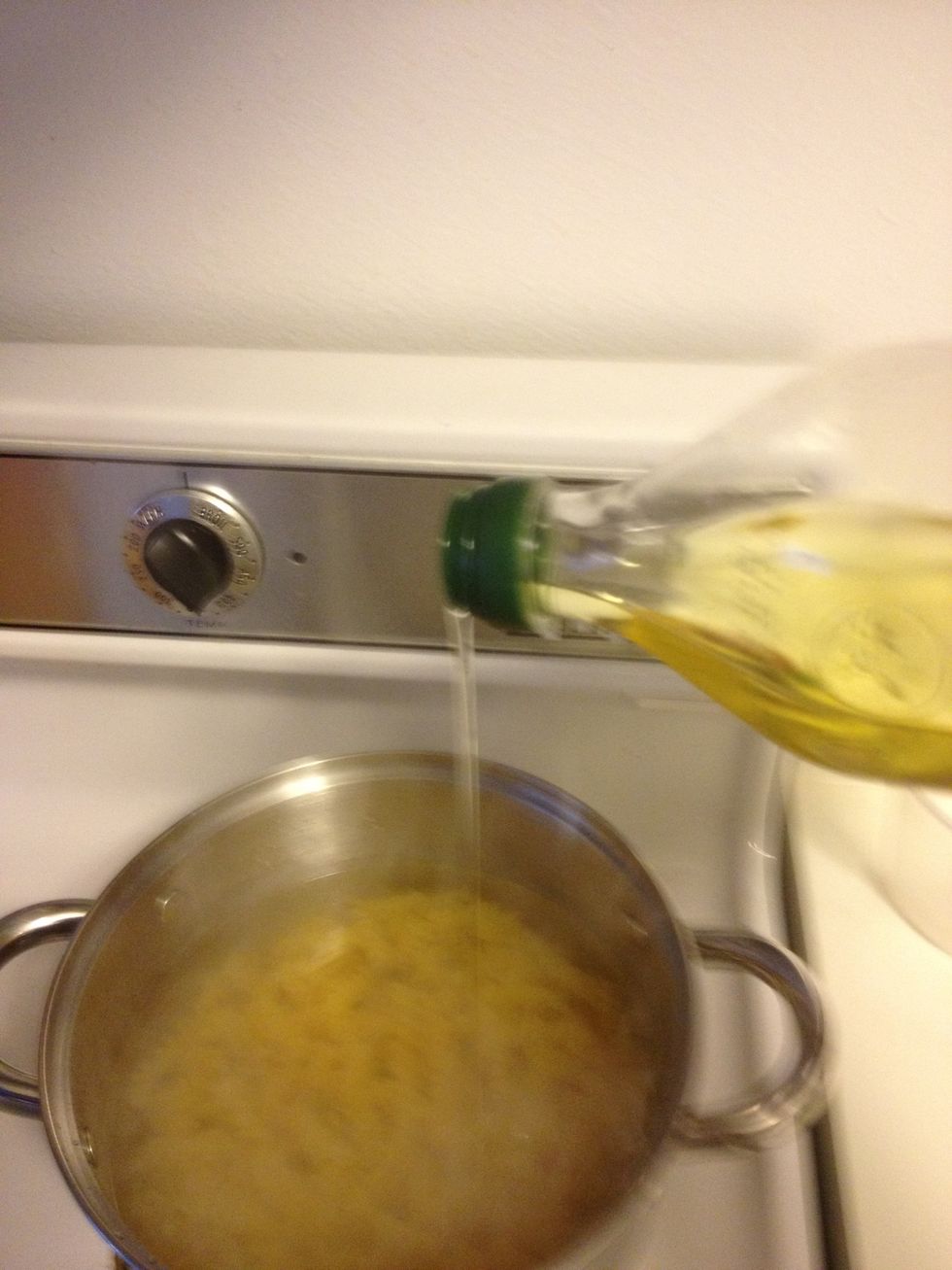 Into the boiling pasta water add 1/4 tsp of olive oil. This helps the olive from sticking together since we will be letting it sit out and chill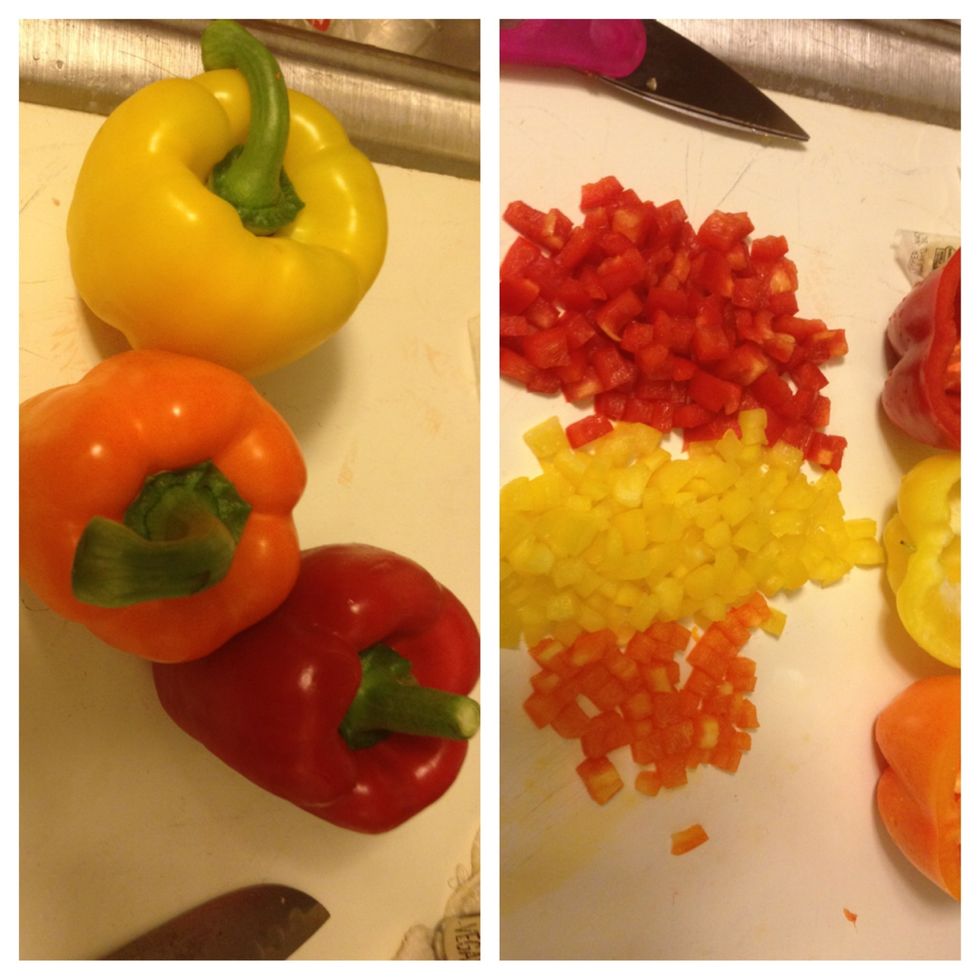 While the water is boiling and the pasta is cooking chop the three peppers. Chop them as fine or thick as you like, I love a pepper in every bite so I chopped mine up medium size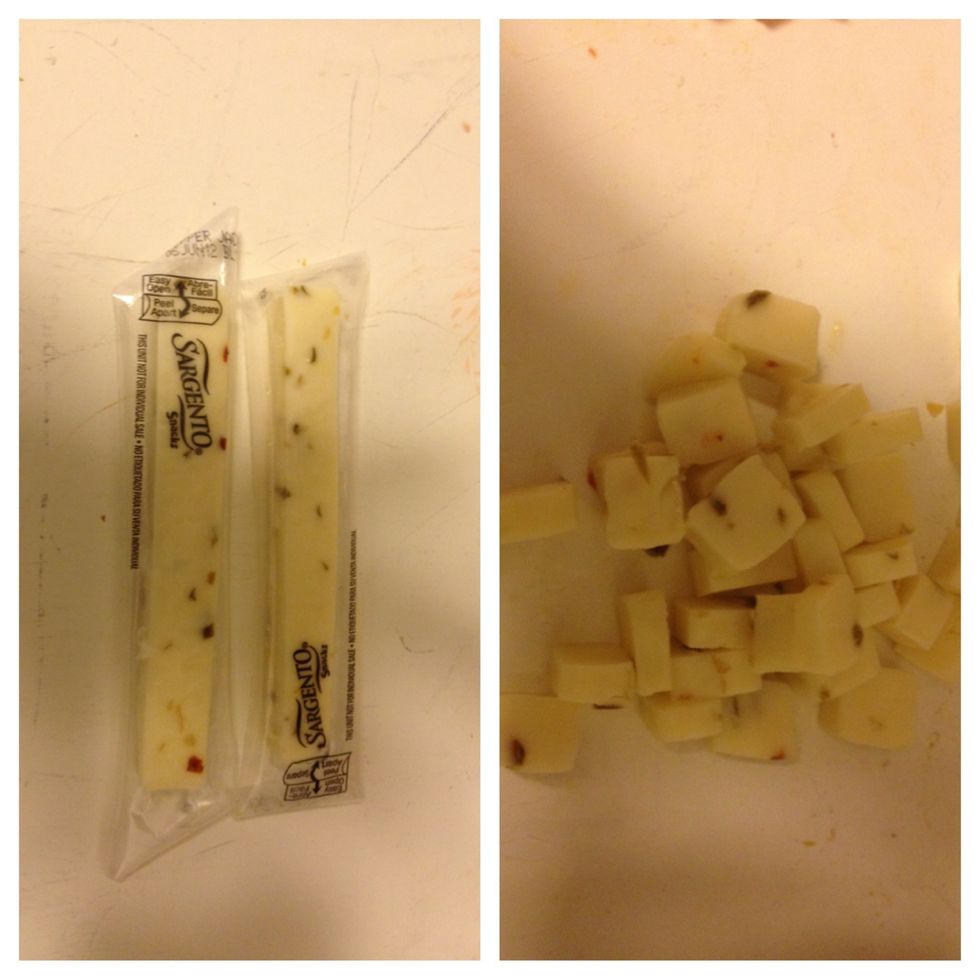 Chop the cheese. This is Sargento cheese snacks. I find it easier to chop these instead of wasting a block of cheese.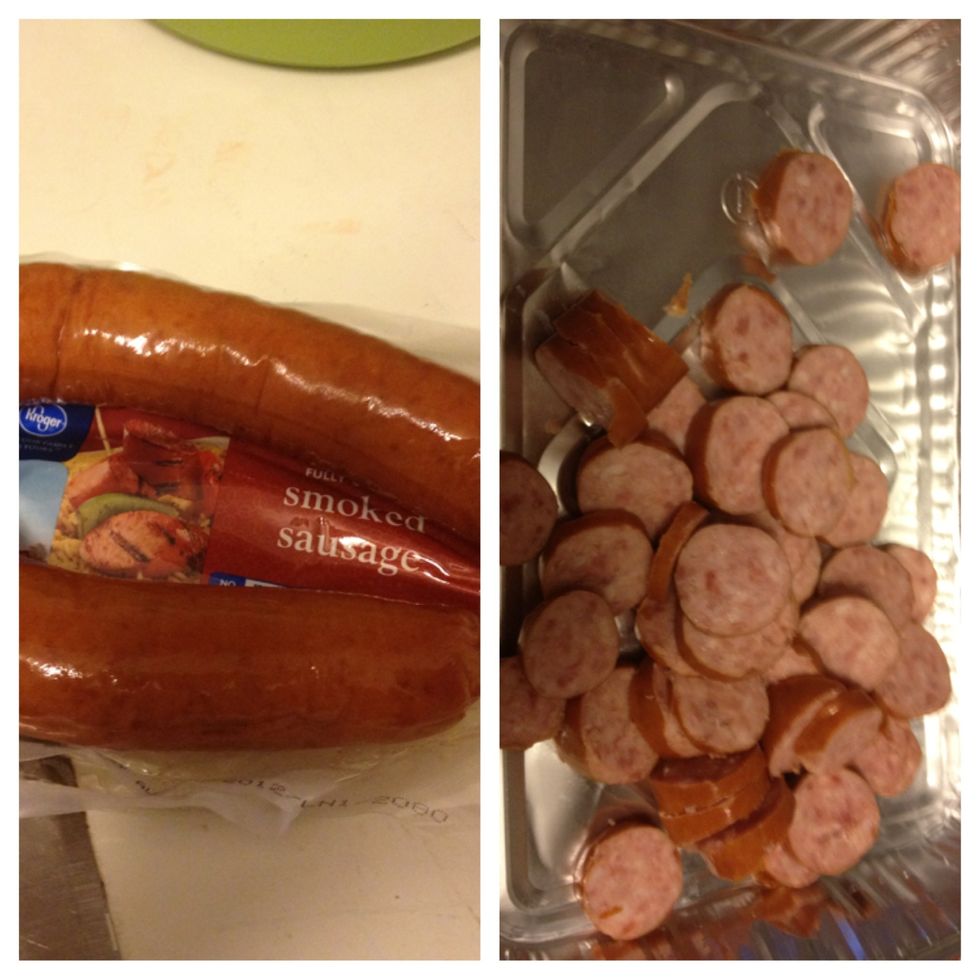 Chop the sausage into halves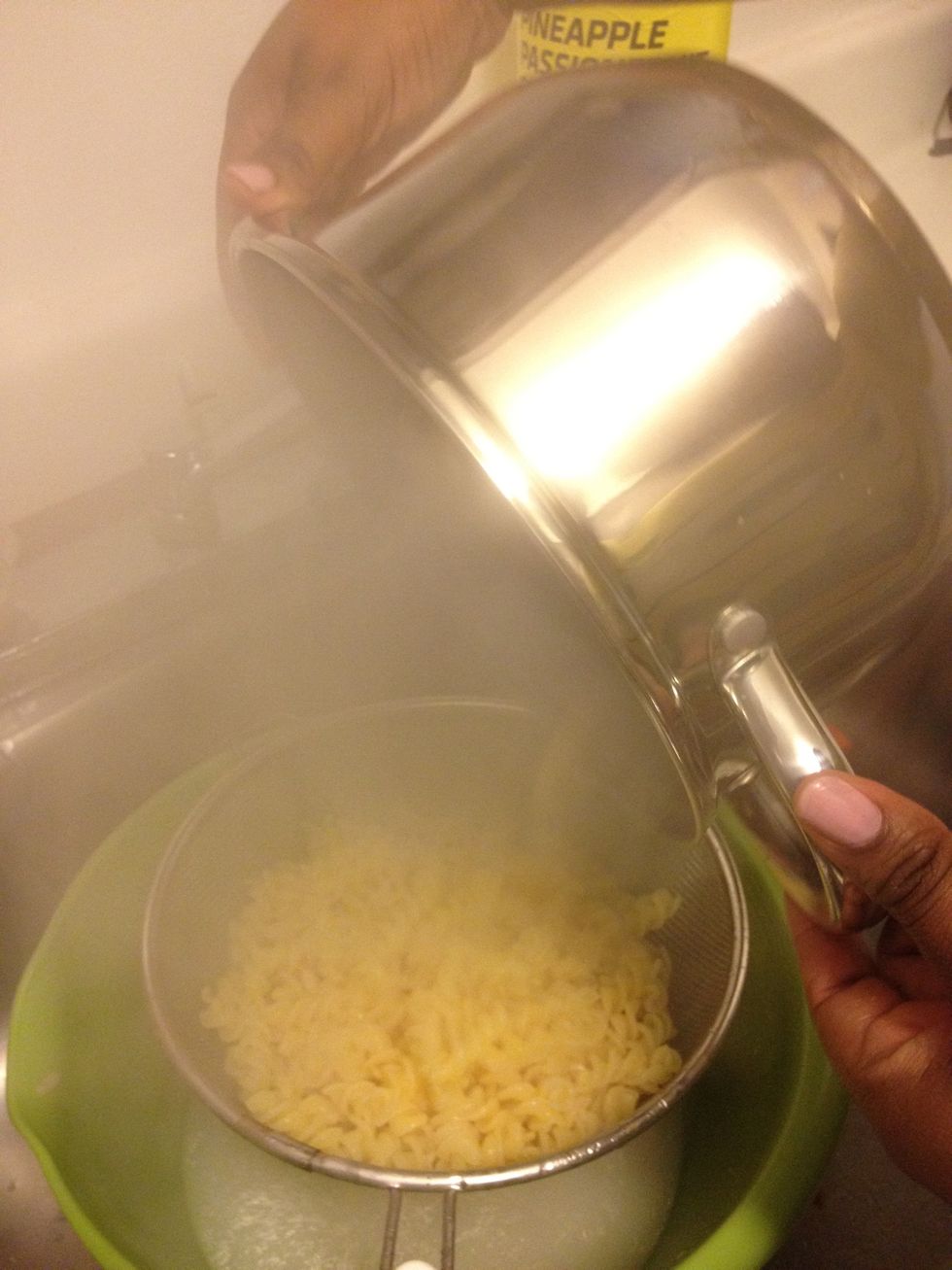 Drain the Fusilli pasta. DO NOT RINSE!! This takes away flavor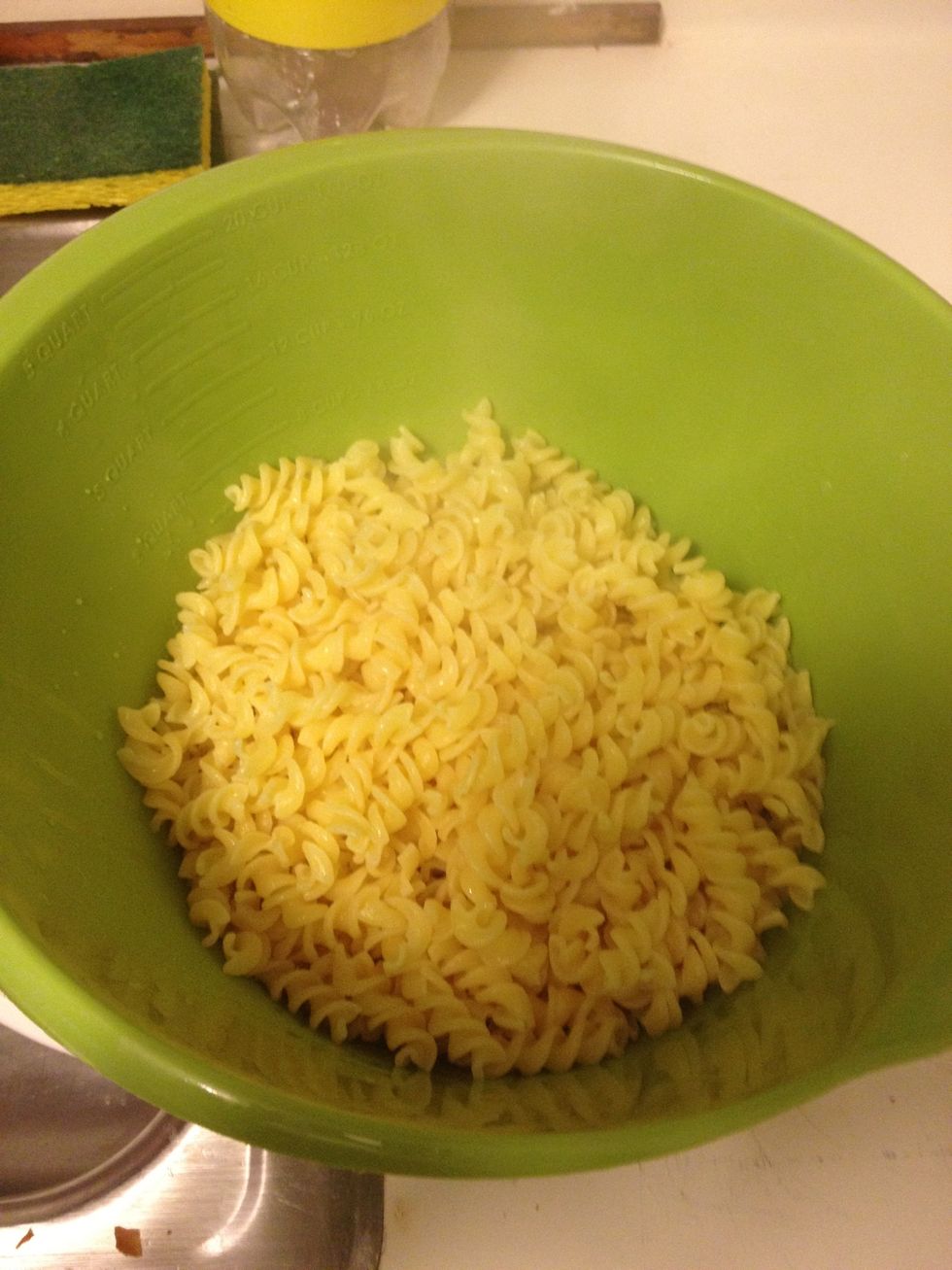 Set pasta aside. You don't have to worry about clumping , that's what the olive oil was for.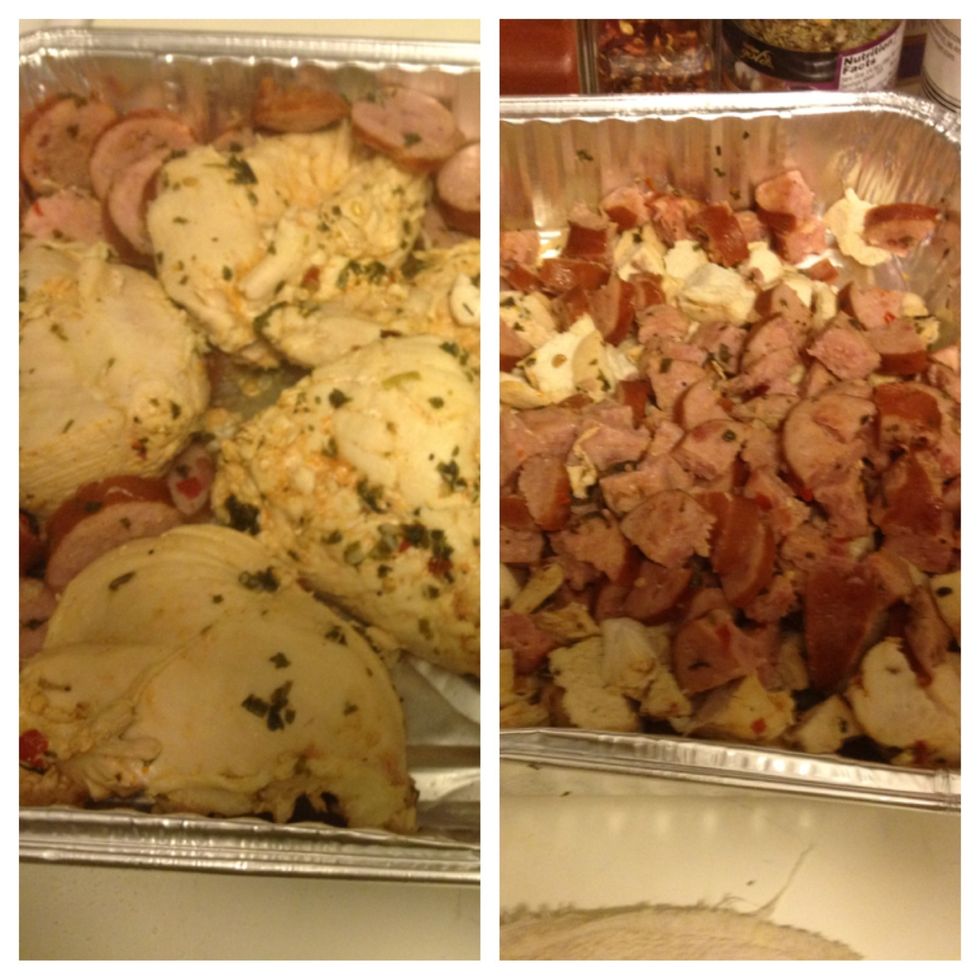 Once the chicken and sausage is done, chop the chicken in cubes and cut the sausage into fours. FYI: I had more sausage but me and my daughter had some fun eating it 😊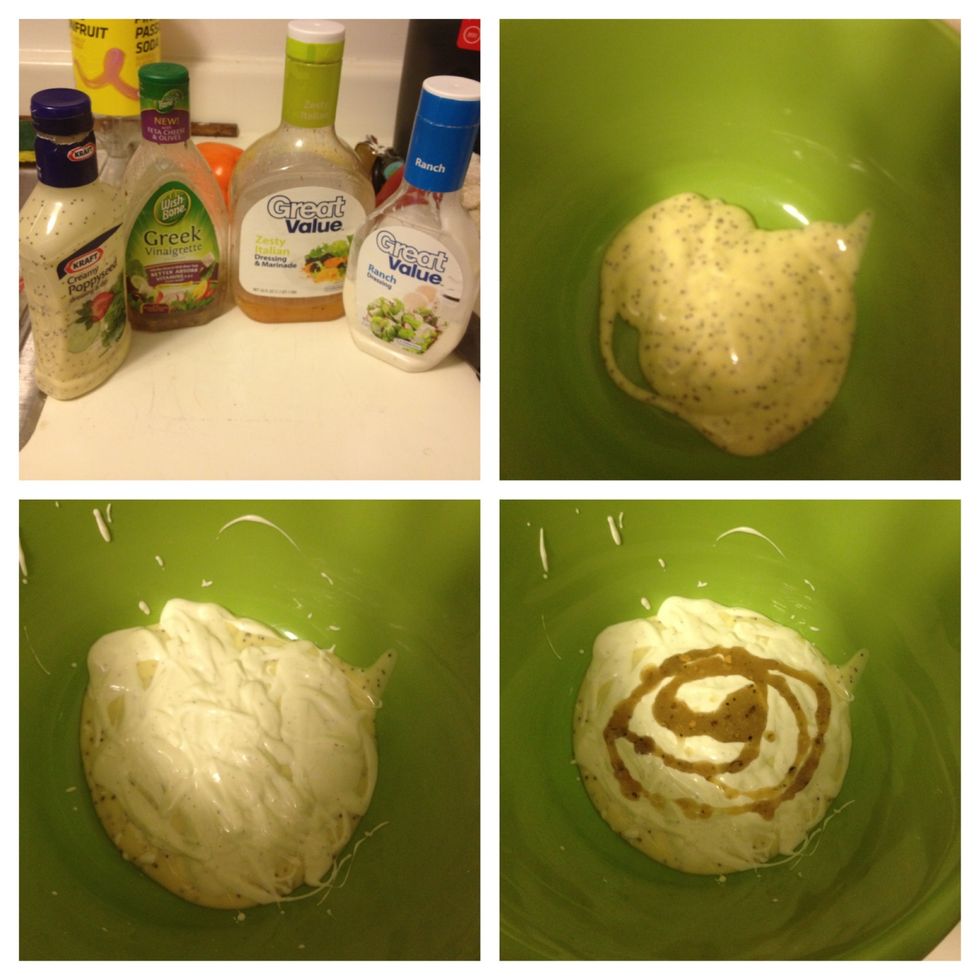 Pour cups of dressing into mixing boil.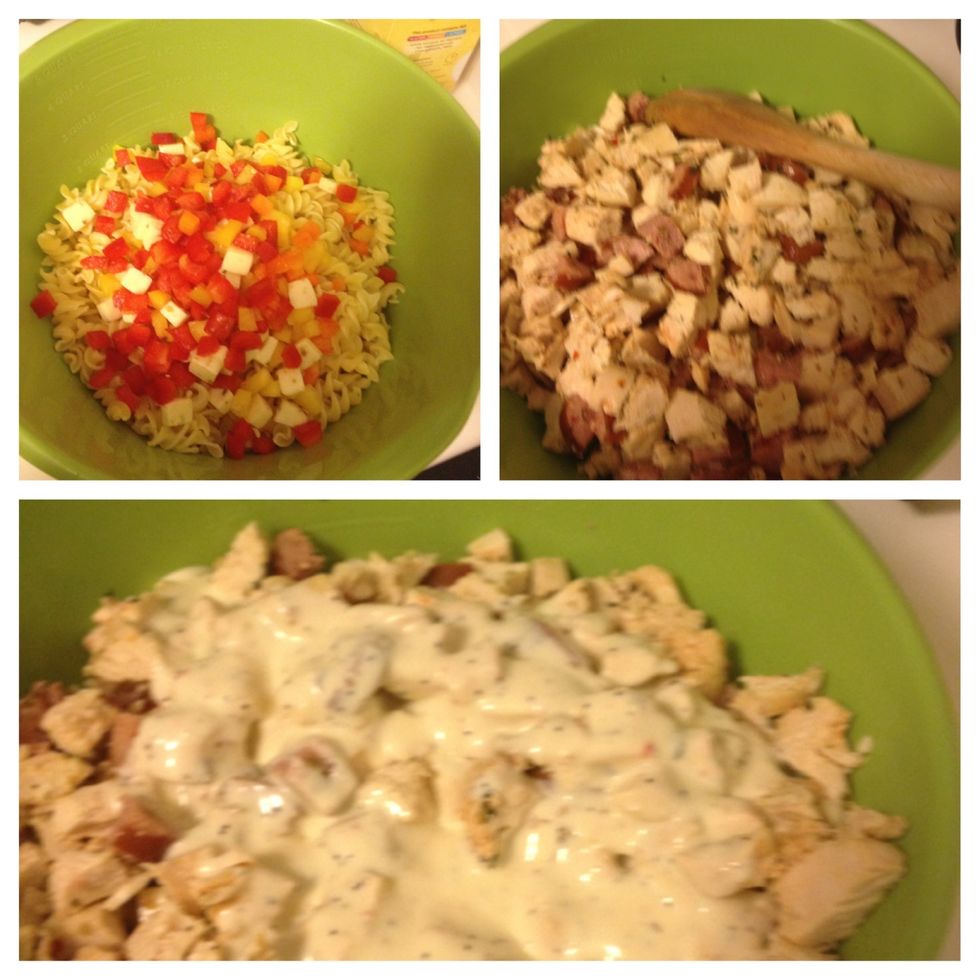 Add peppers and cheese to pasta, then chicken and sausage and finally add the creamy sauce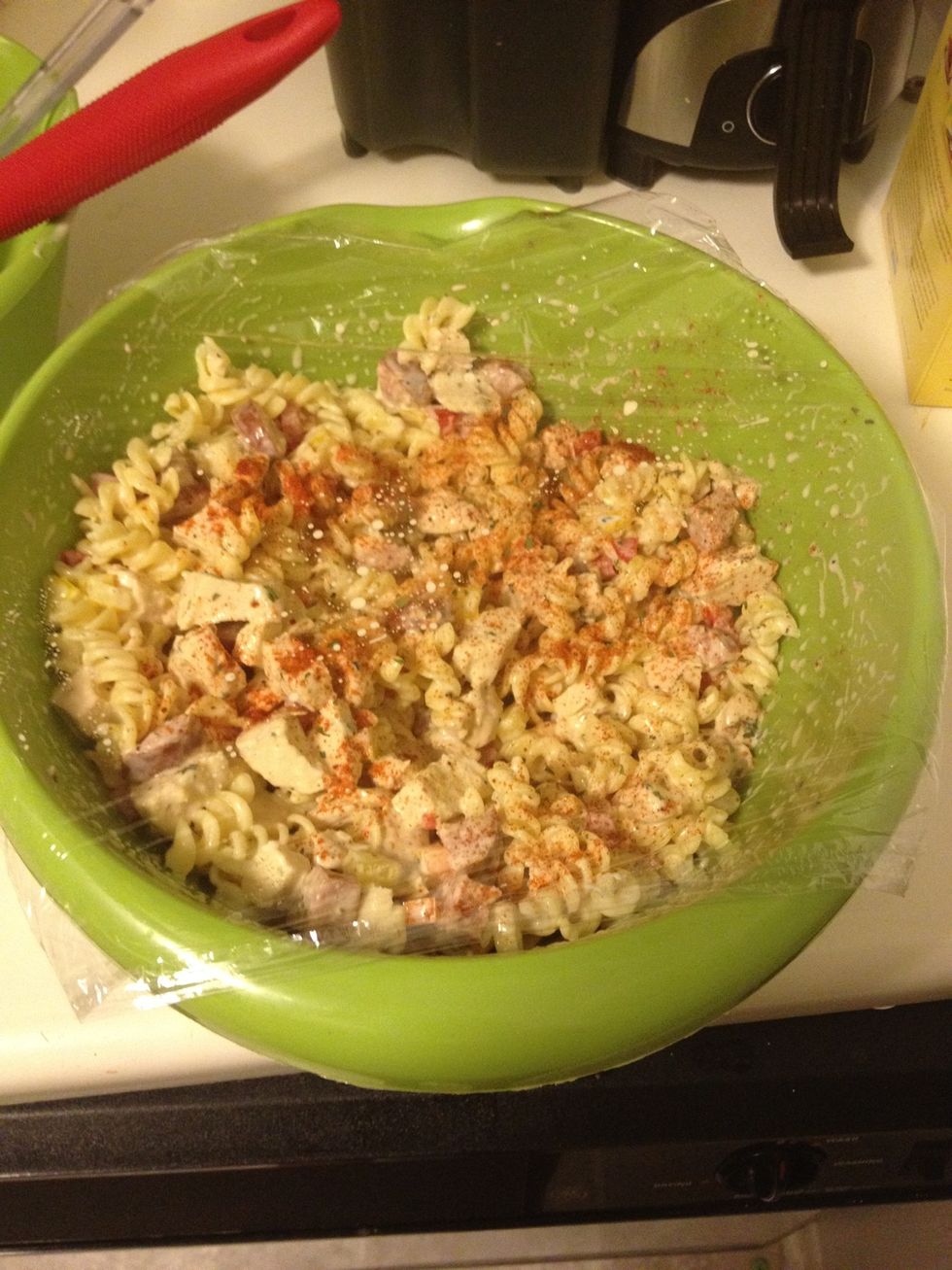 Top with paprika and chill for 30 min or for best results over night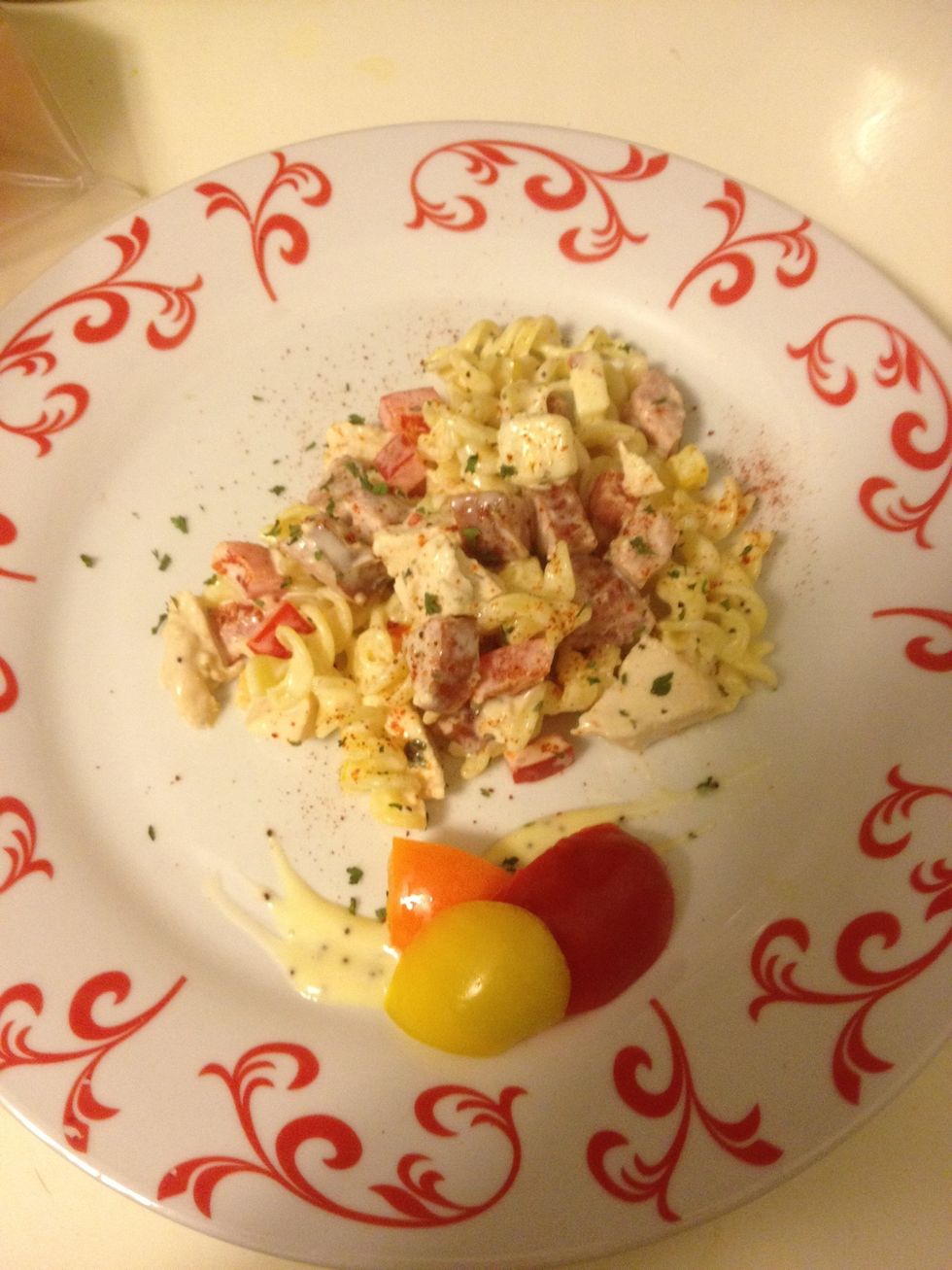 Serve and enjoy 😘
5.0 Chicken breasts
1.0 Fully cooked Sausage (Or shrimp)
1/2c Zesty italian dressing
1/2c Creamy poppy seed dressing
1/2c Greek Vinaigrette
1/2c Ranch dressing
1/4c Pepper Jack Cheese (Or cheese of choice)
1/2tsp Olive oil
1/2 Red, Yellow and Orange bell peppers
1.0 Package of Fusilli pasta
Optional Seasonings
Krystal Rouse
Proud Wife and MotherSisterDaughterBestieJamaicanHondurianAmerican! @DawnRichard followed me on 2/6/11!@Que_thafuture followed me on 12/23/10