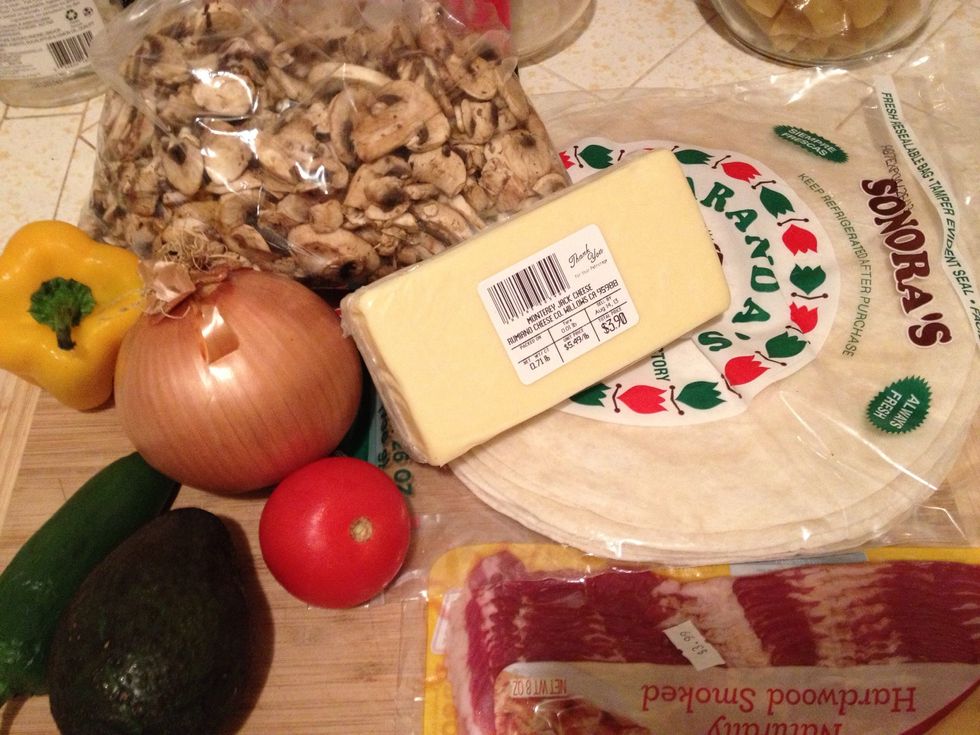 Ingredients :)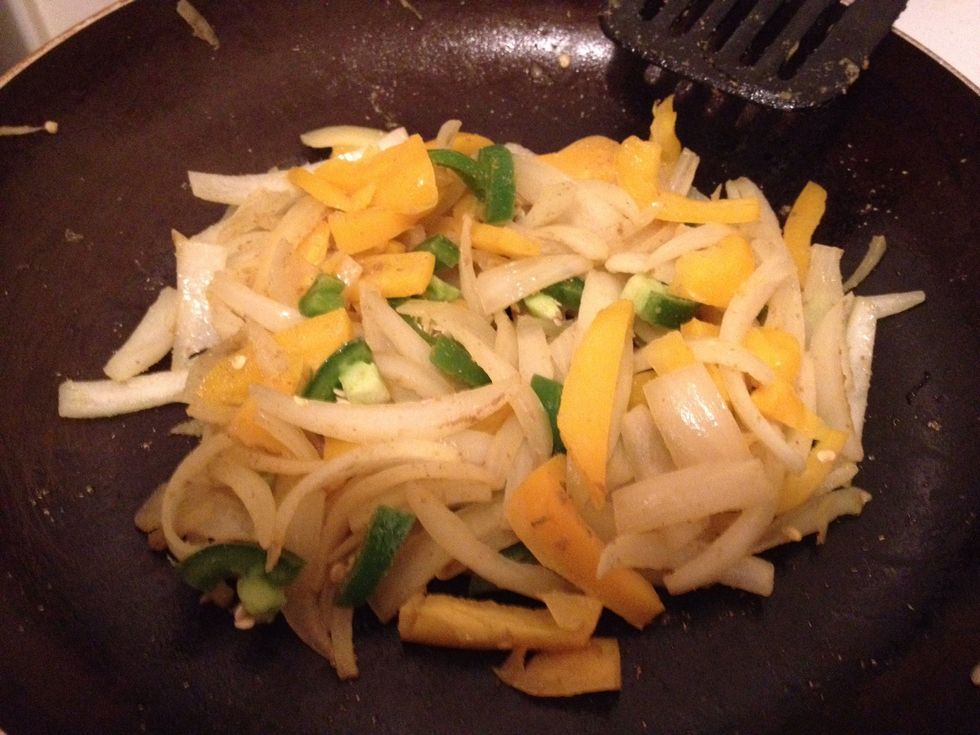 Sauté onion, mushroom and bell pepper with little cooking oil and cumin powder!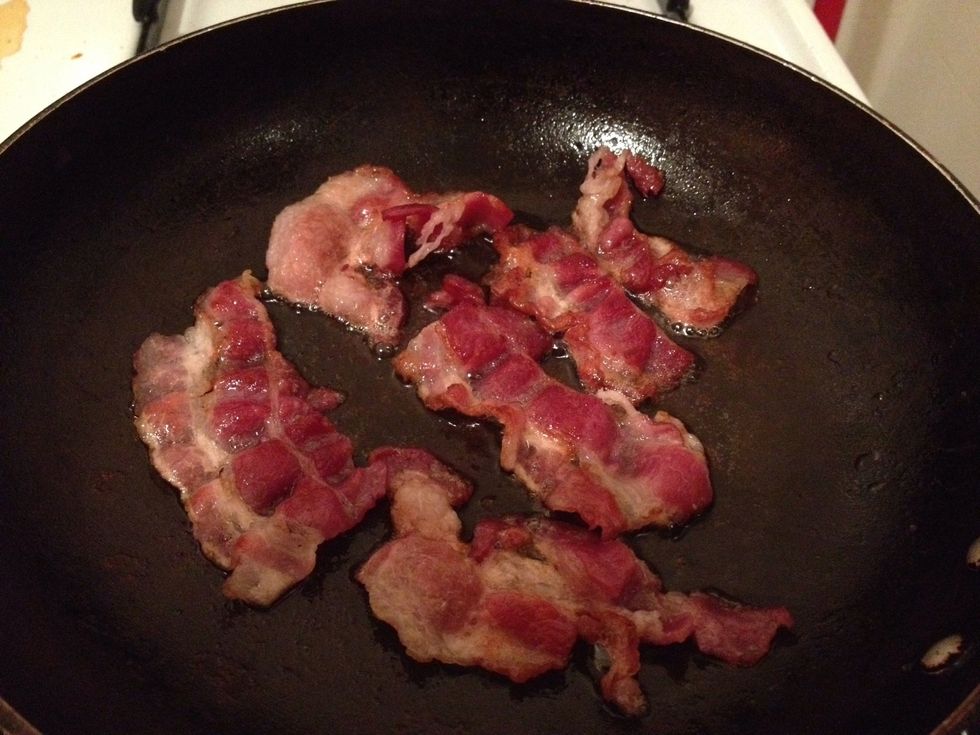 Some bacon!!
Chop the cooked bacon jalapeño and the sautéed mushroom to this size!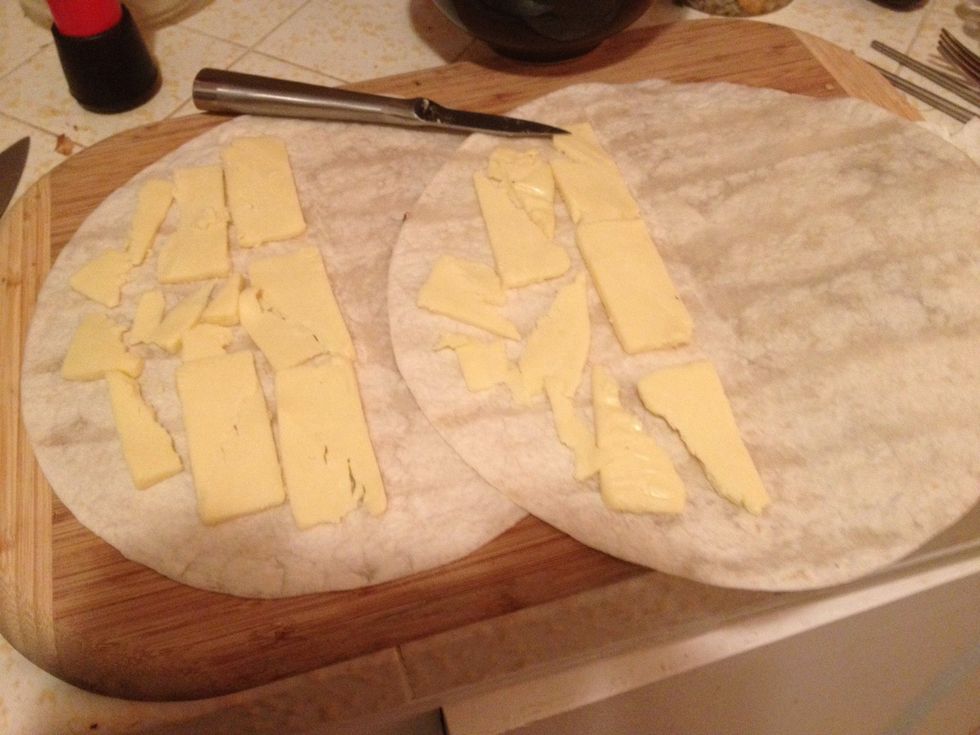 Cheese on tortillas !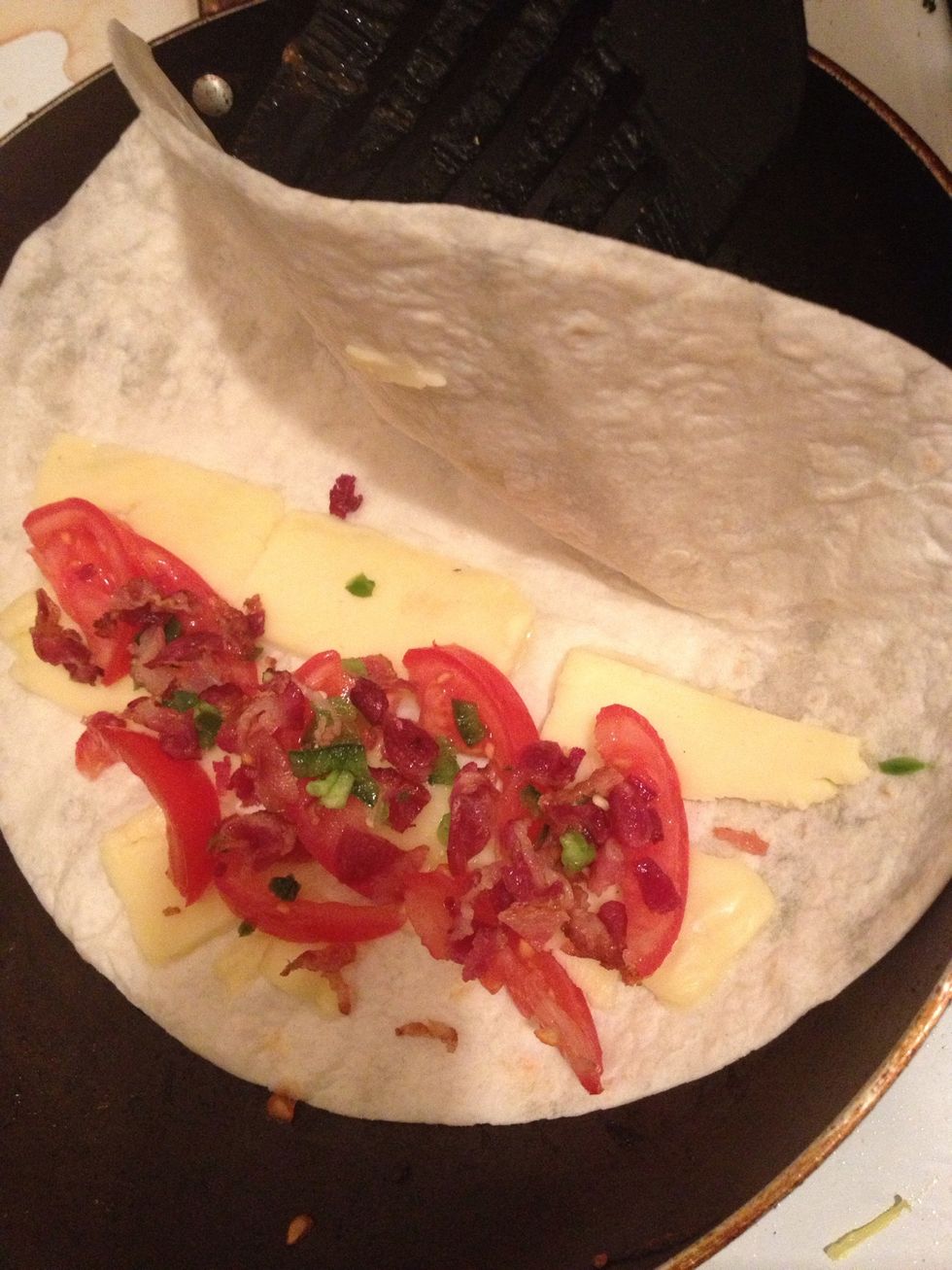 Cook the tortillas with these insides - Roma tomato slices, chopped bacon, and jalapeño till one side of the tortilla turns crispy brown!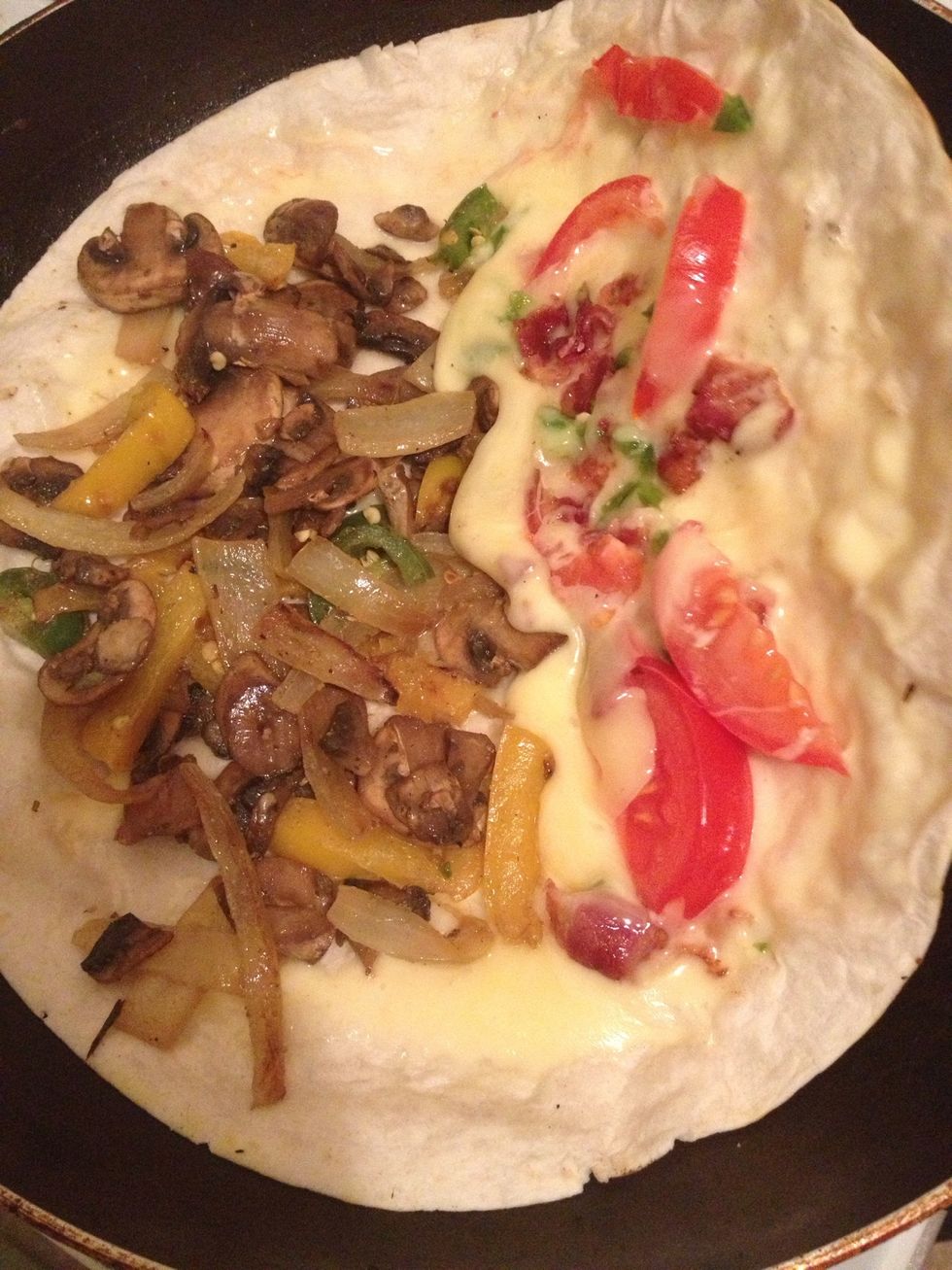 Flip, open, and spread the sautéed onion mushroom to the melting cheese tortilla!
Fresh avocados from the farmers market topping my precious californiadillas!
3 strips of bacon
3 cups of sliced mushroom
1/2 onion
One Roma tomato
1 giant jalapeno
1 avocado
Cheese enough to cover the quesadilla
One bell pepper
San Francisco, California