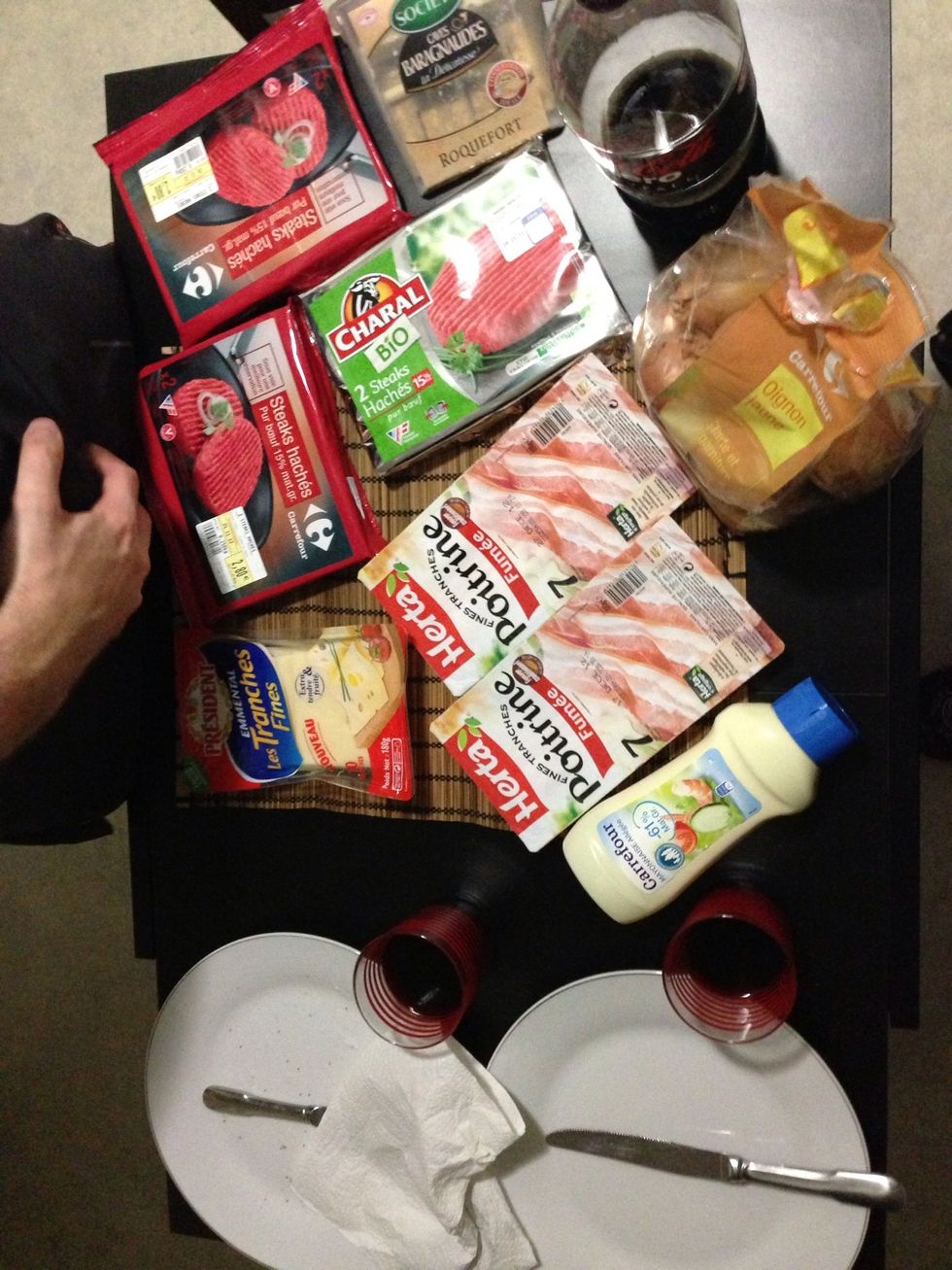 Gather your ingredients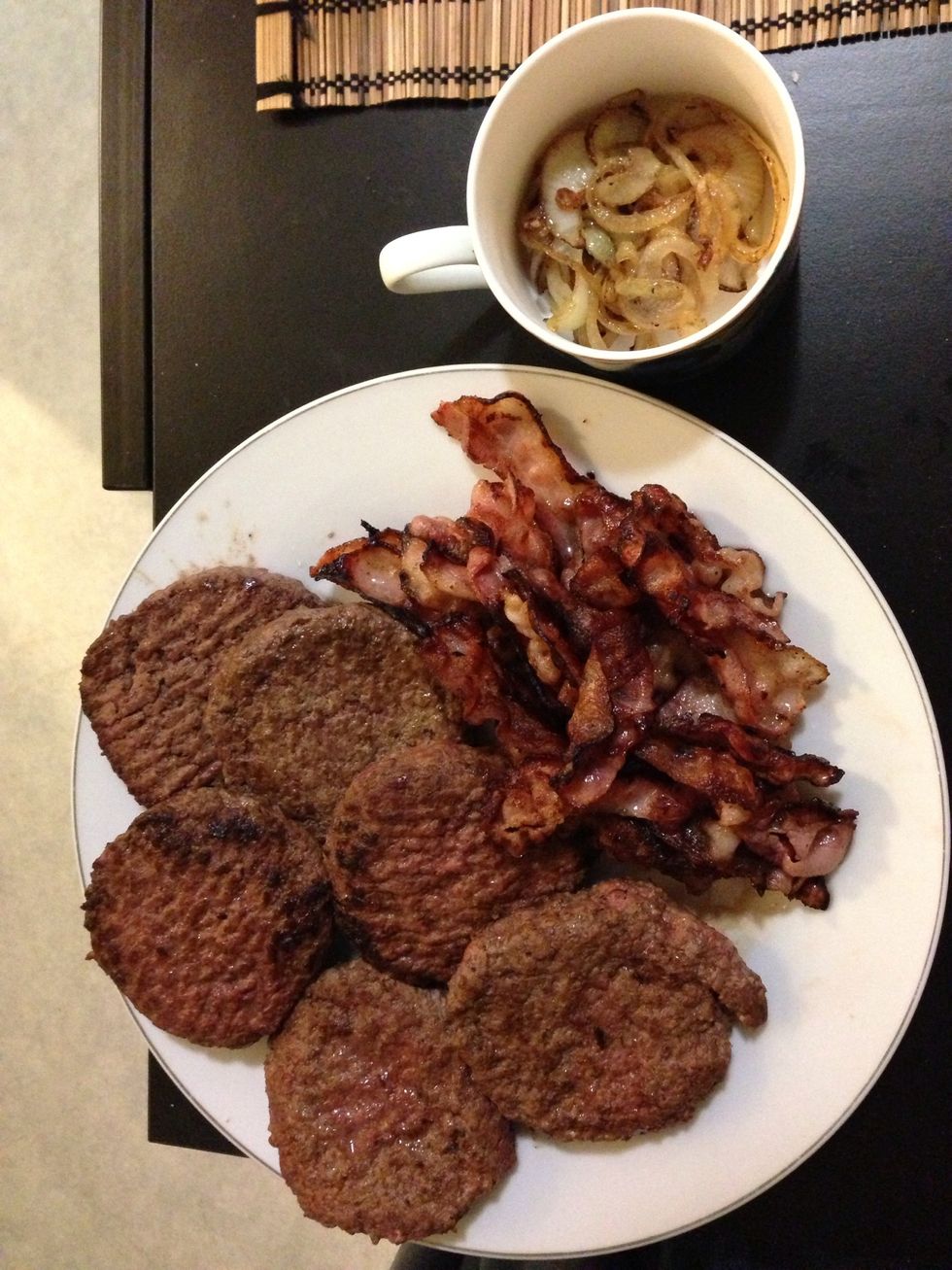 Cook your steak, bacon and onions in the same pan, and KEEP THE GREASE!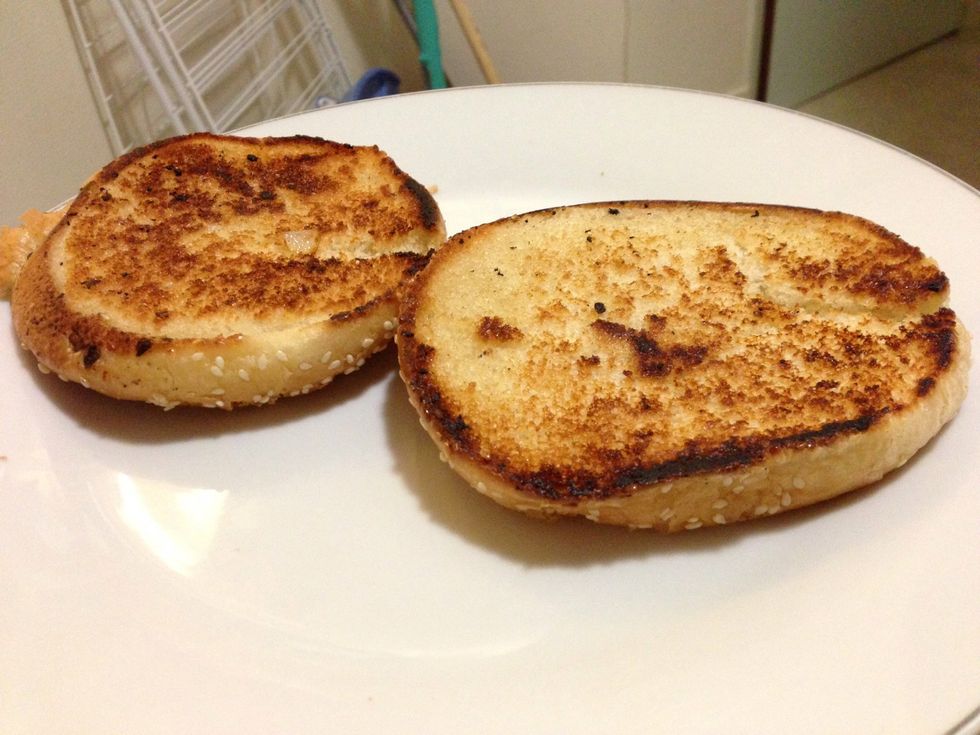 Put the buns on the pan with the grease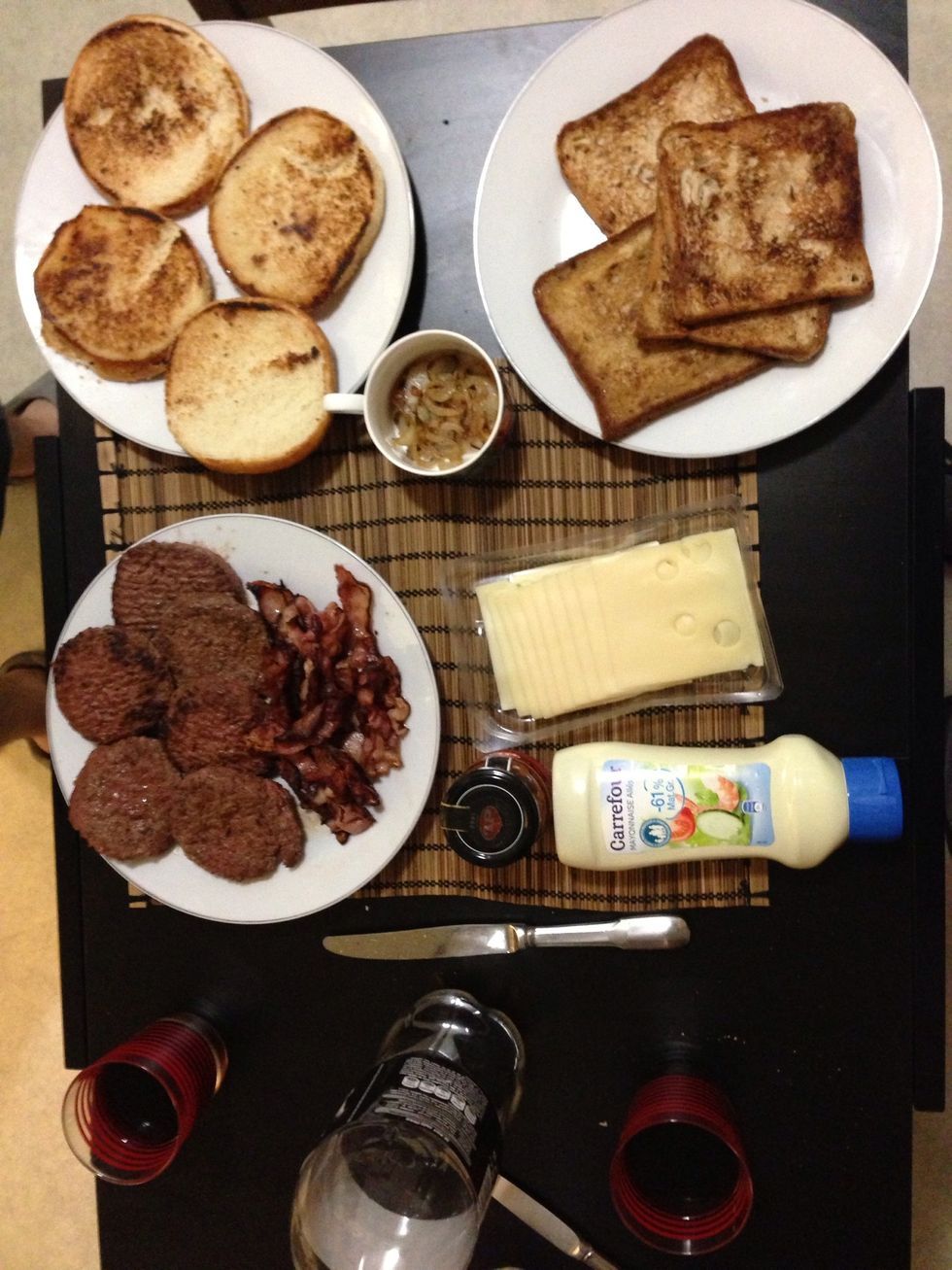 When there is no grease left, cook the left buns in butter grease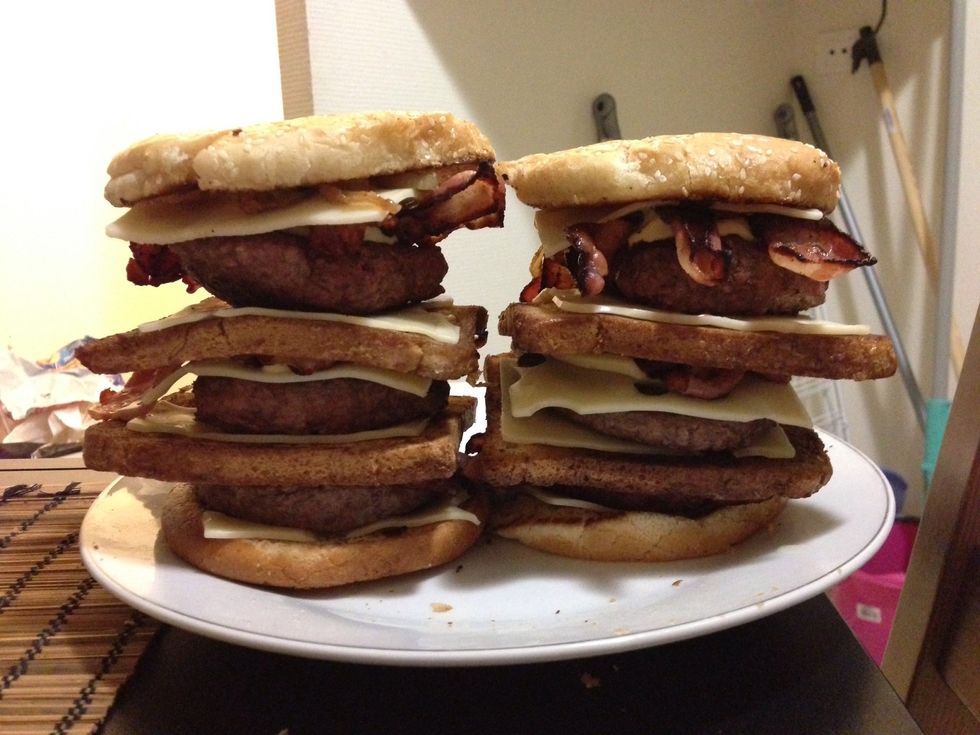 Stack up your ingredients as you like it :)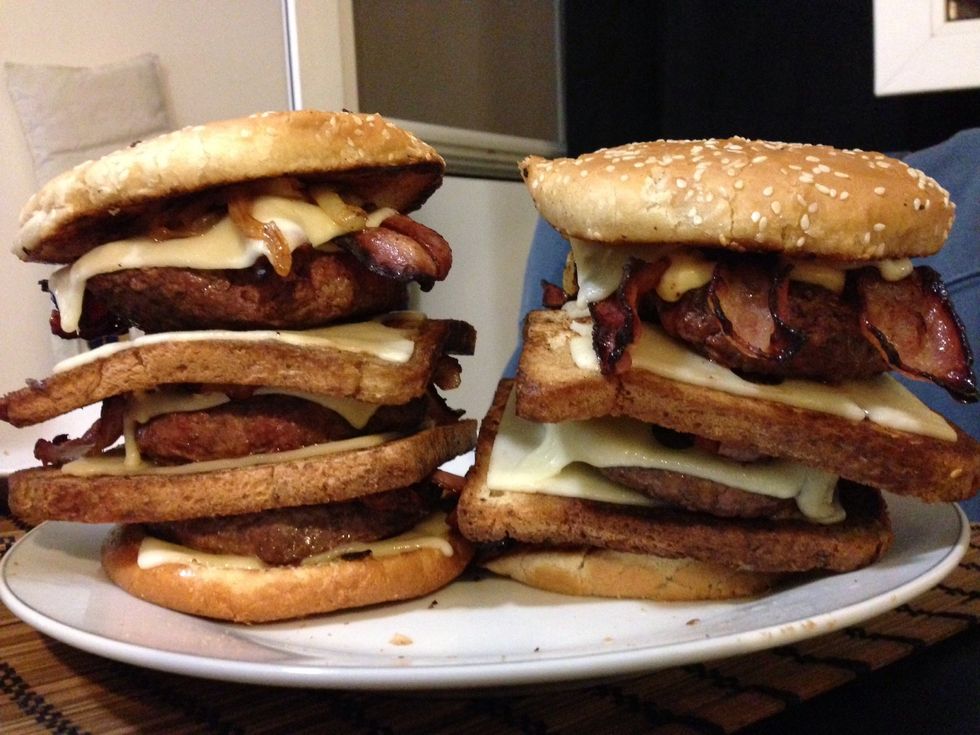 I tried to have every ingredient at every layers !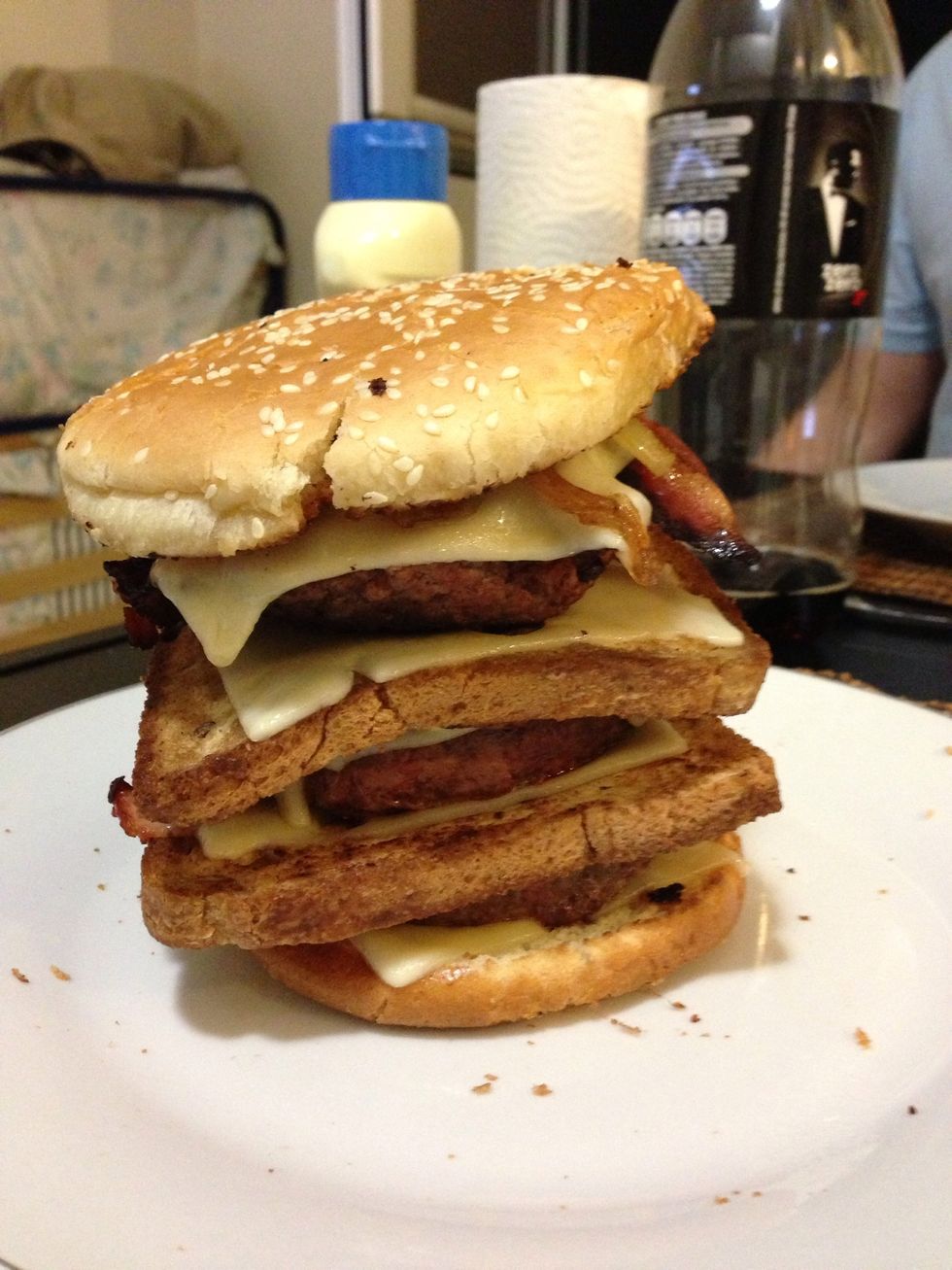 Final result (falling...)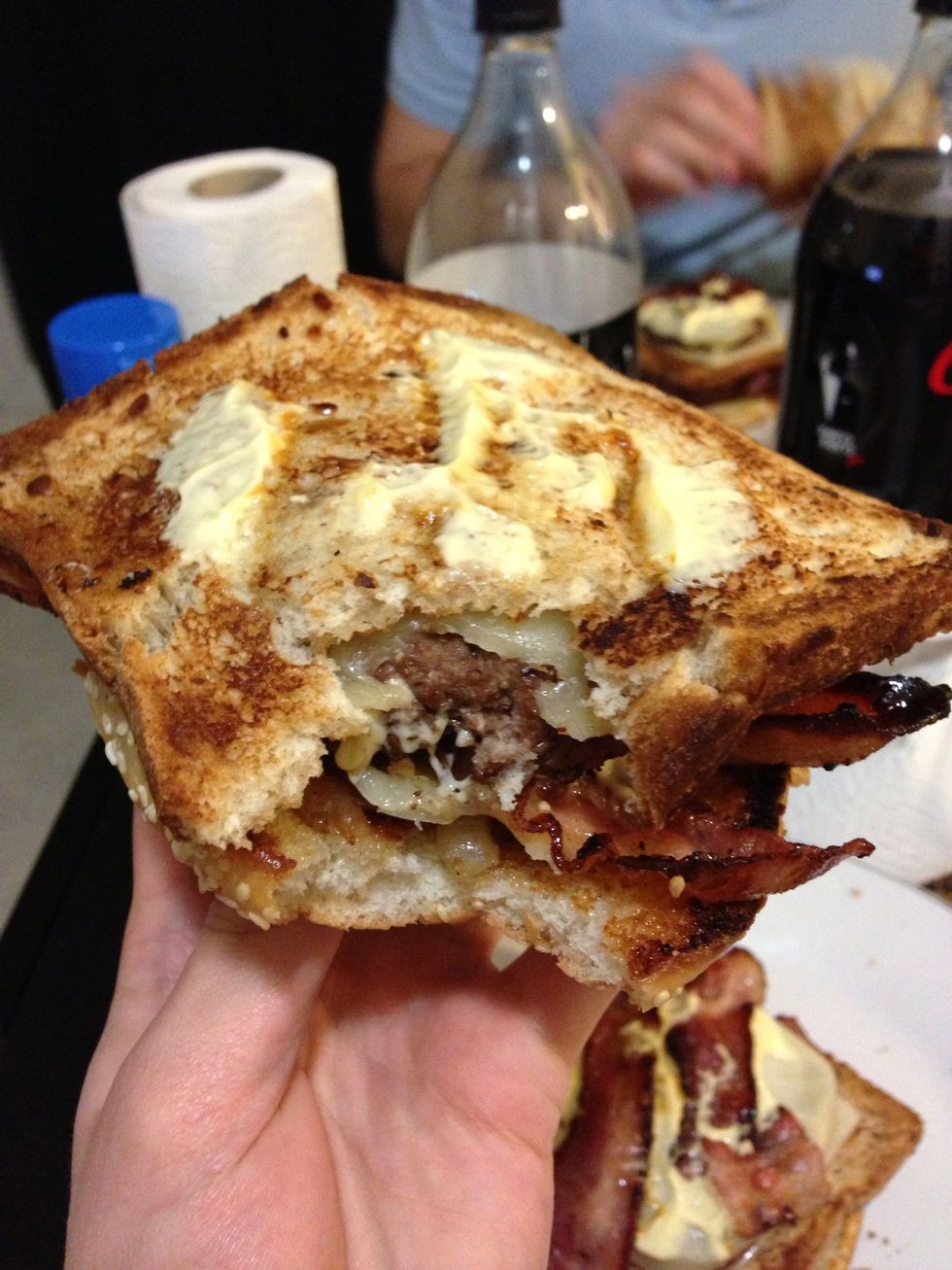 I ate it layers by layers, impossible to put it all in my mouth :p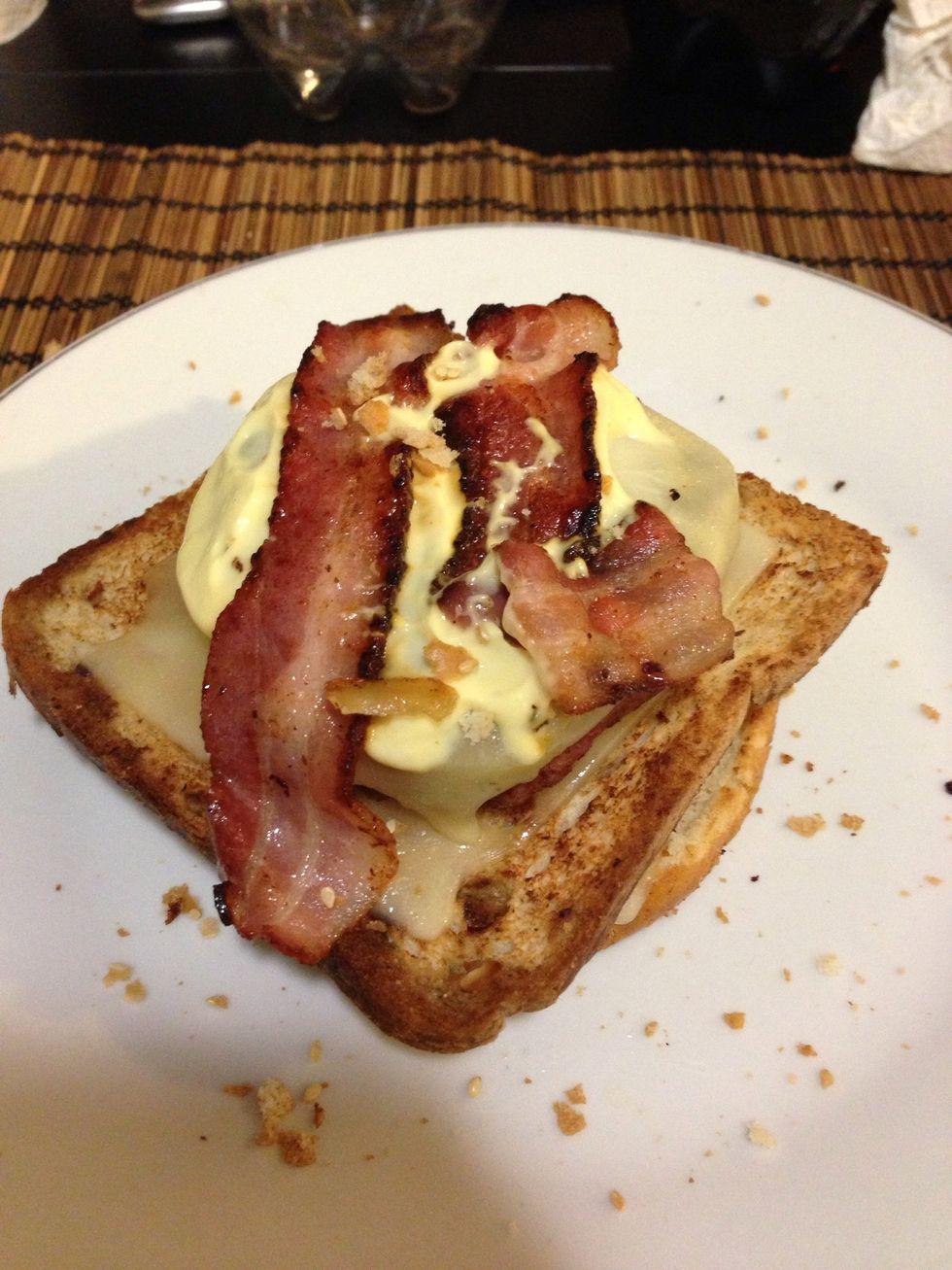 Have fun !
6.0 Steak
14.0 Slices of Bacon
10.0 Slices of cheese
1.0 Onion
Mayo
Butter
2.0 Buns
4.0 Slices of bread