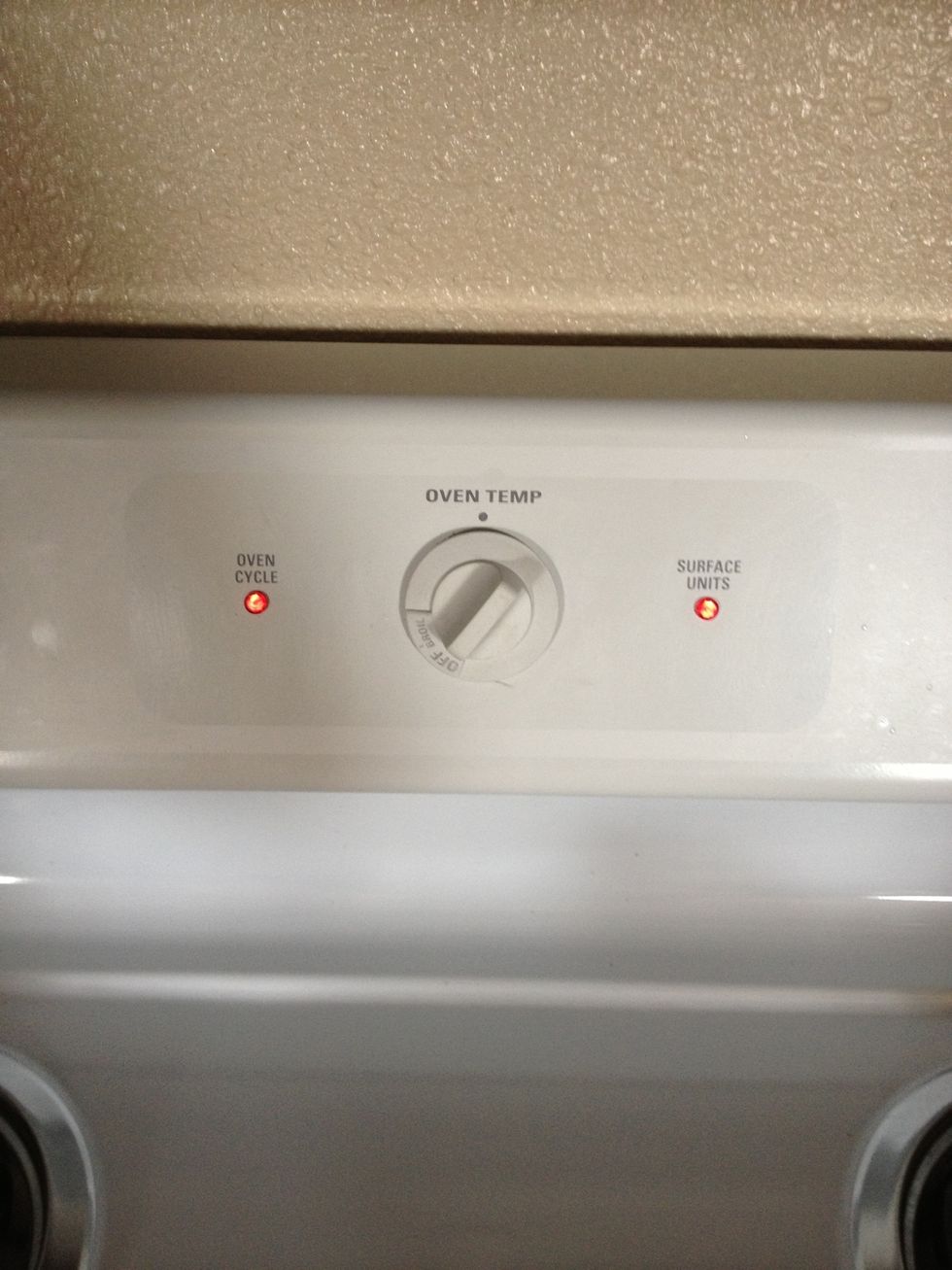 Preheat oven to 400 degrees F.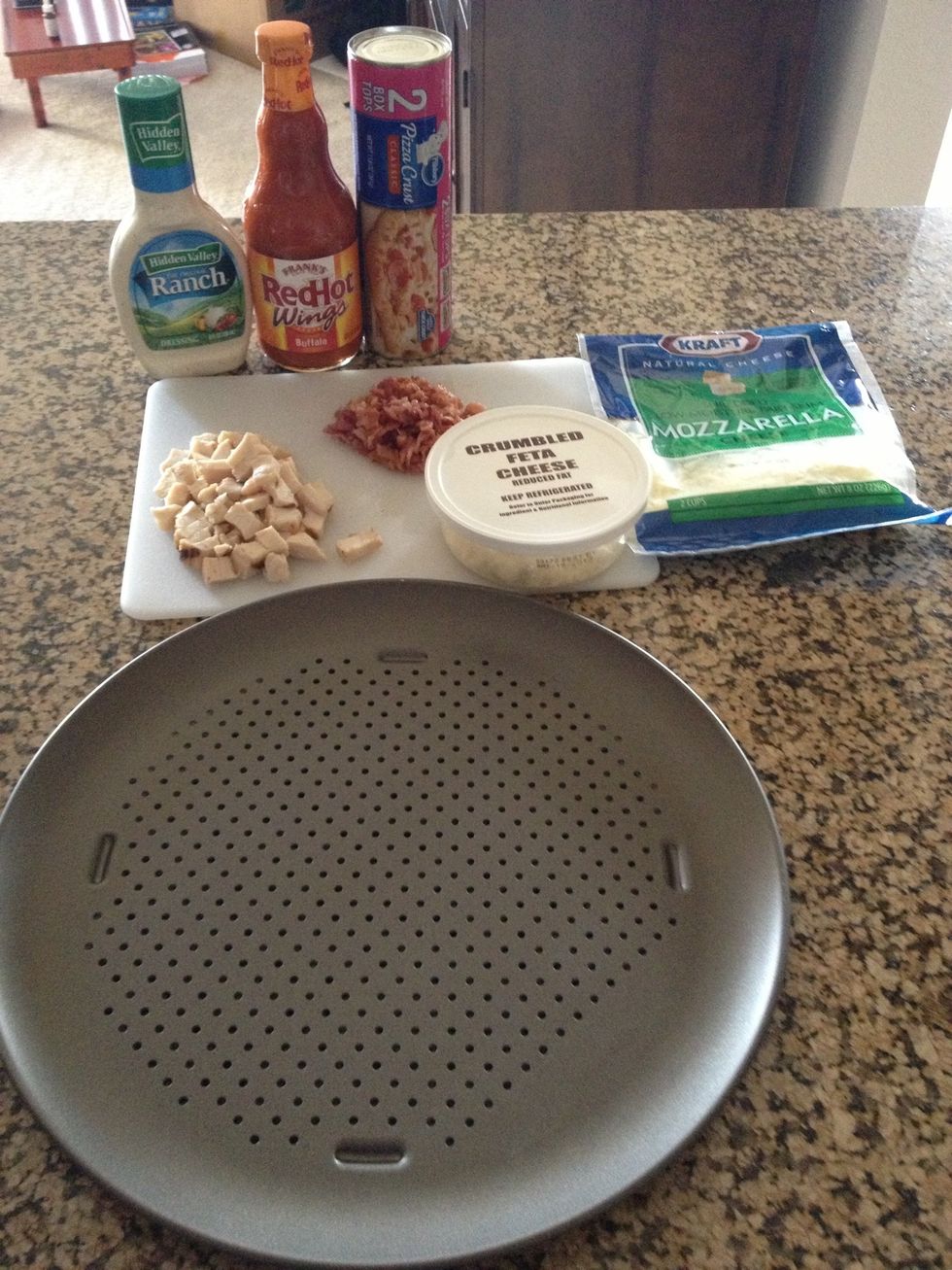 Ingredients.
Roll out your dough onto a pizza or baking sheet.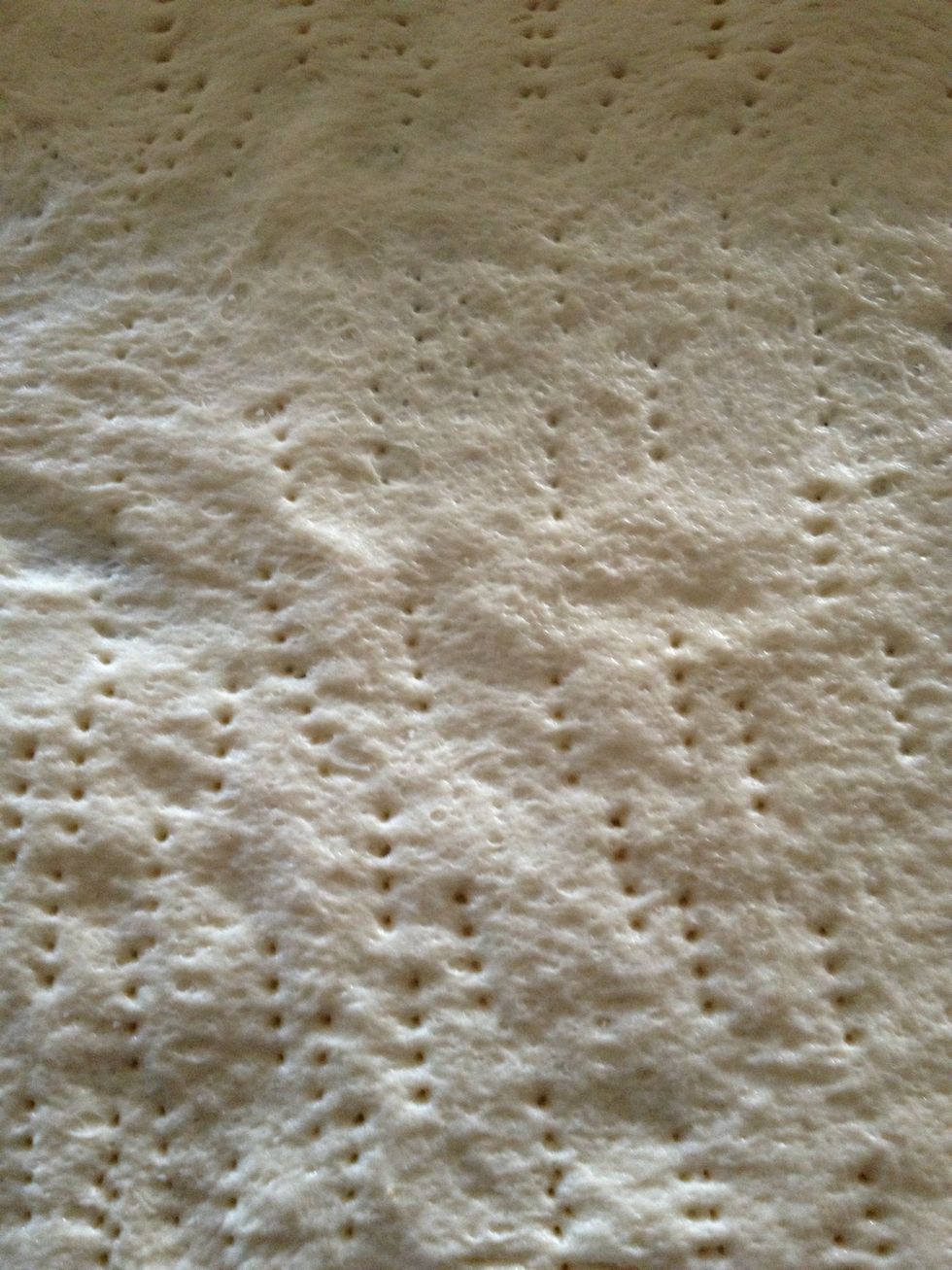 I poked holes in the crust to prevent bubbles.
Bake the dough for 8 minutes.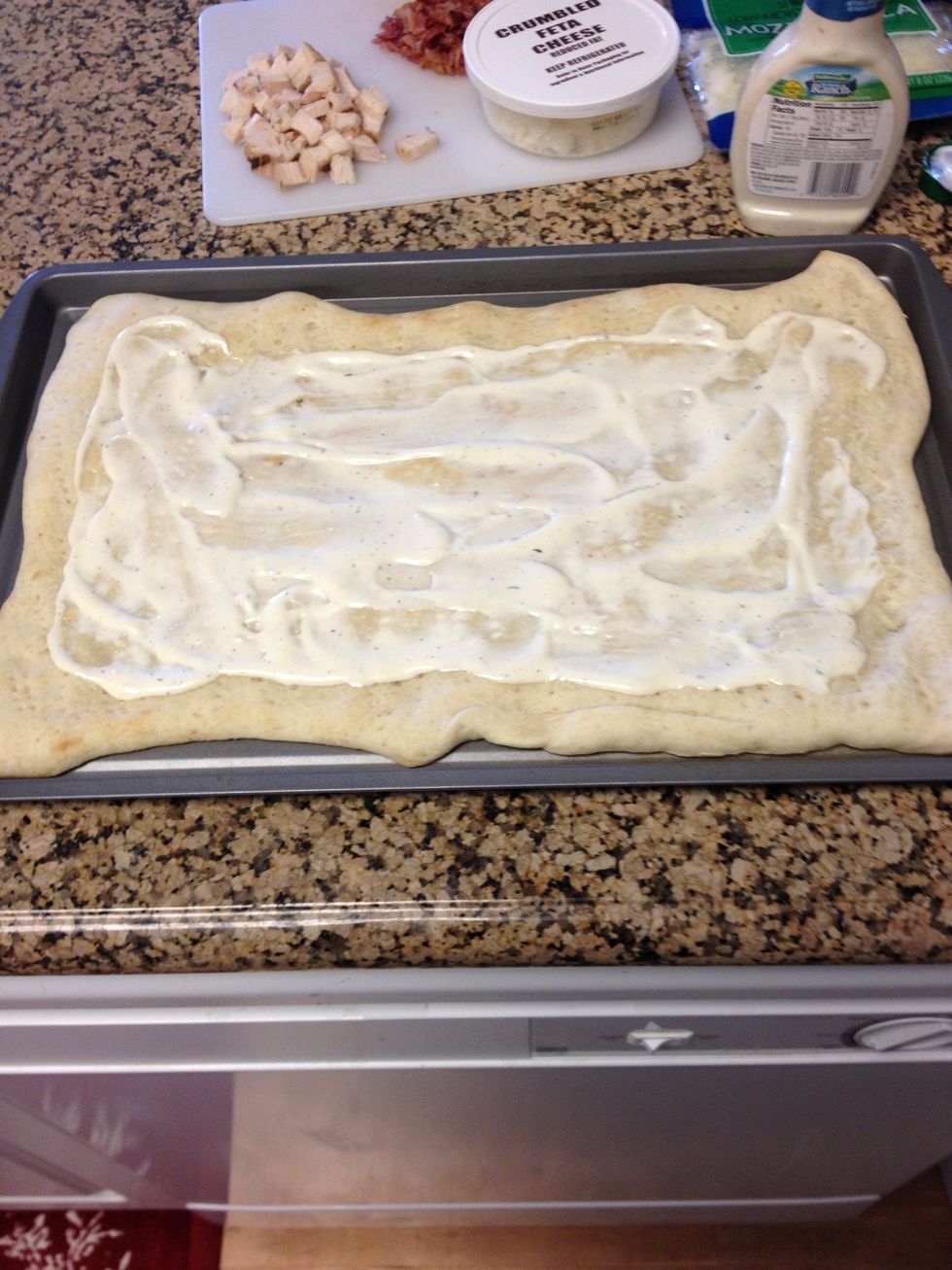 Let cool and add the ranch dressing.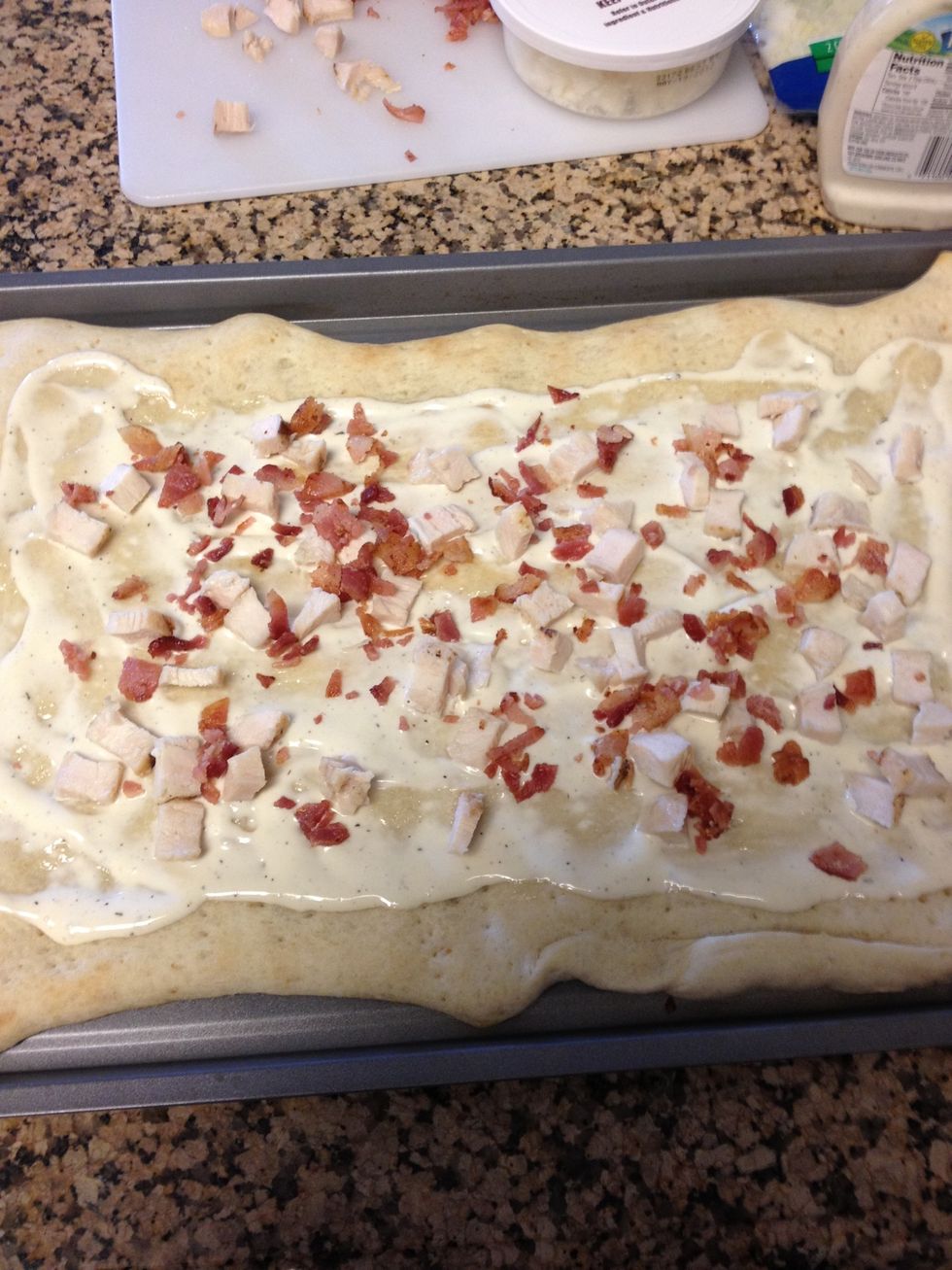 Add the chicken and bacon.
Add the feta cheese.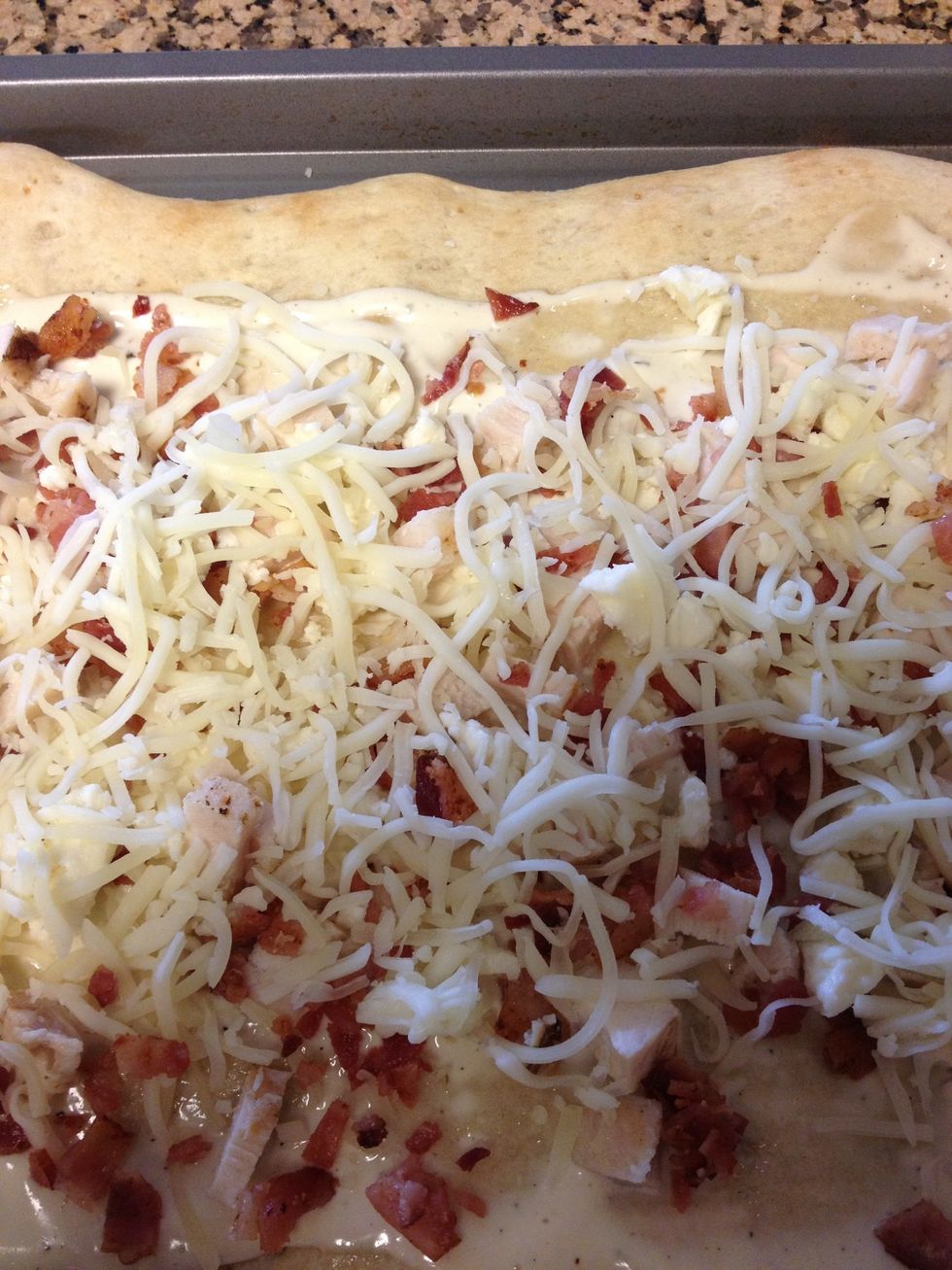 Lastly, add the mozzarella.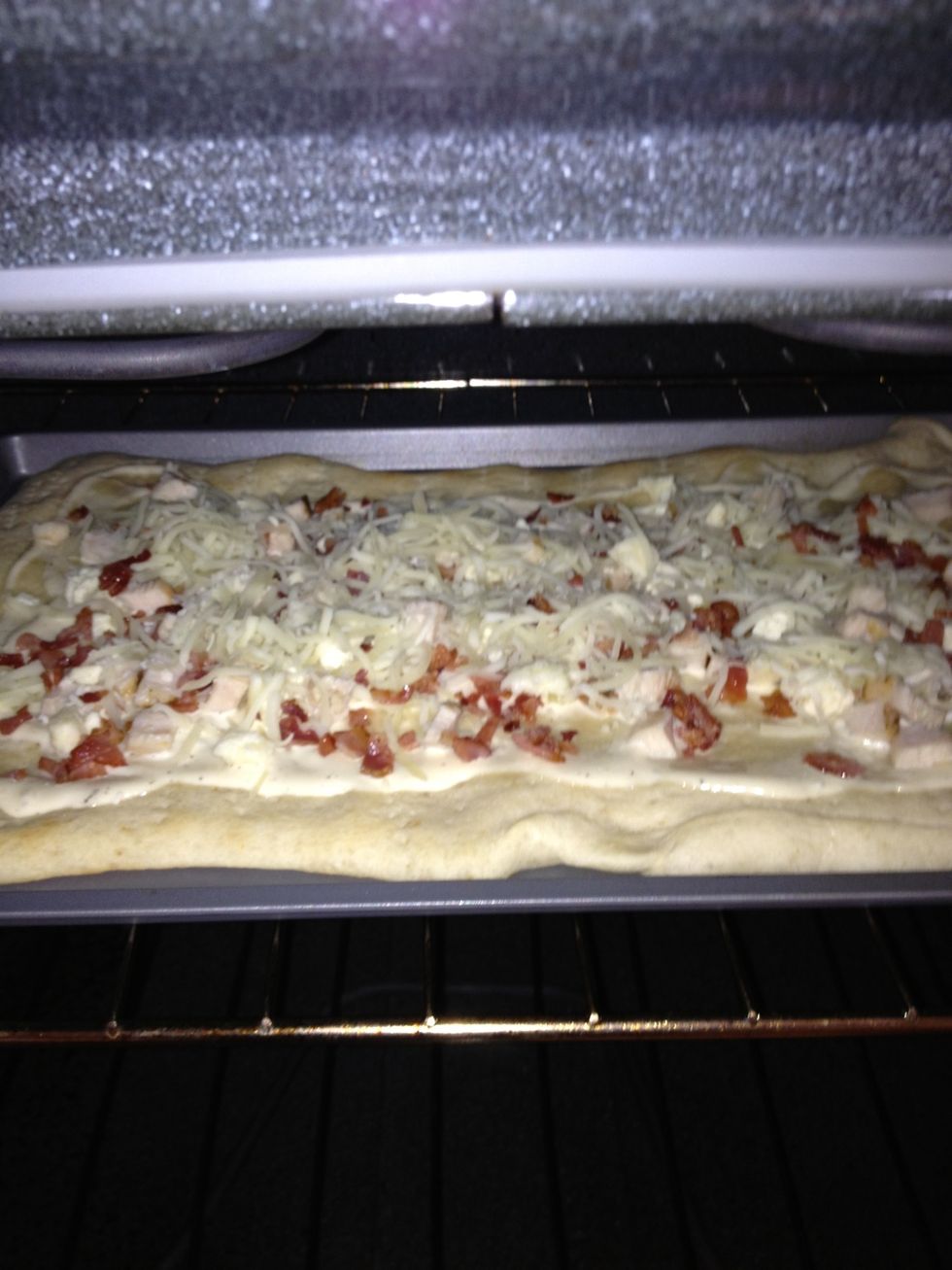 Bake for 8 to 10 minutes at 400 degrees F.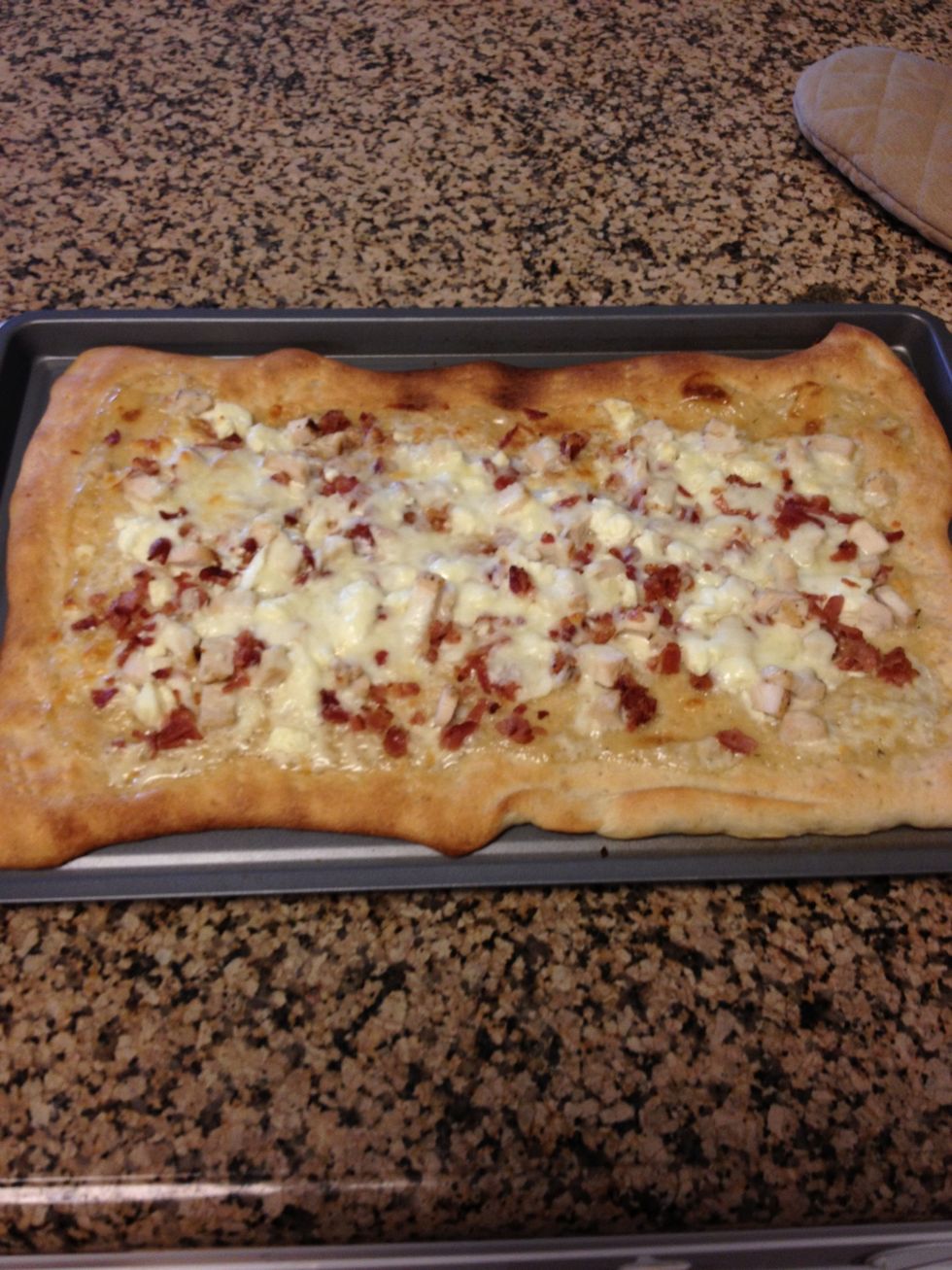 Let cool for a few minutes.
Drizzle on the buffalo wing sauce.
Cut and serve.
Buffalo wing sauce
Feta cheese
Cooked bacon, minced
Ranch dressing
Pizza dough
Pizza or bake sheet
Mozzarella cheese
Cooked pieces of chicken