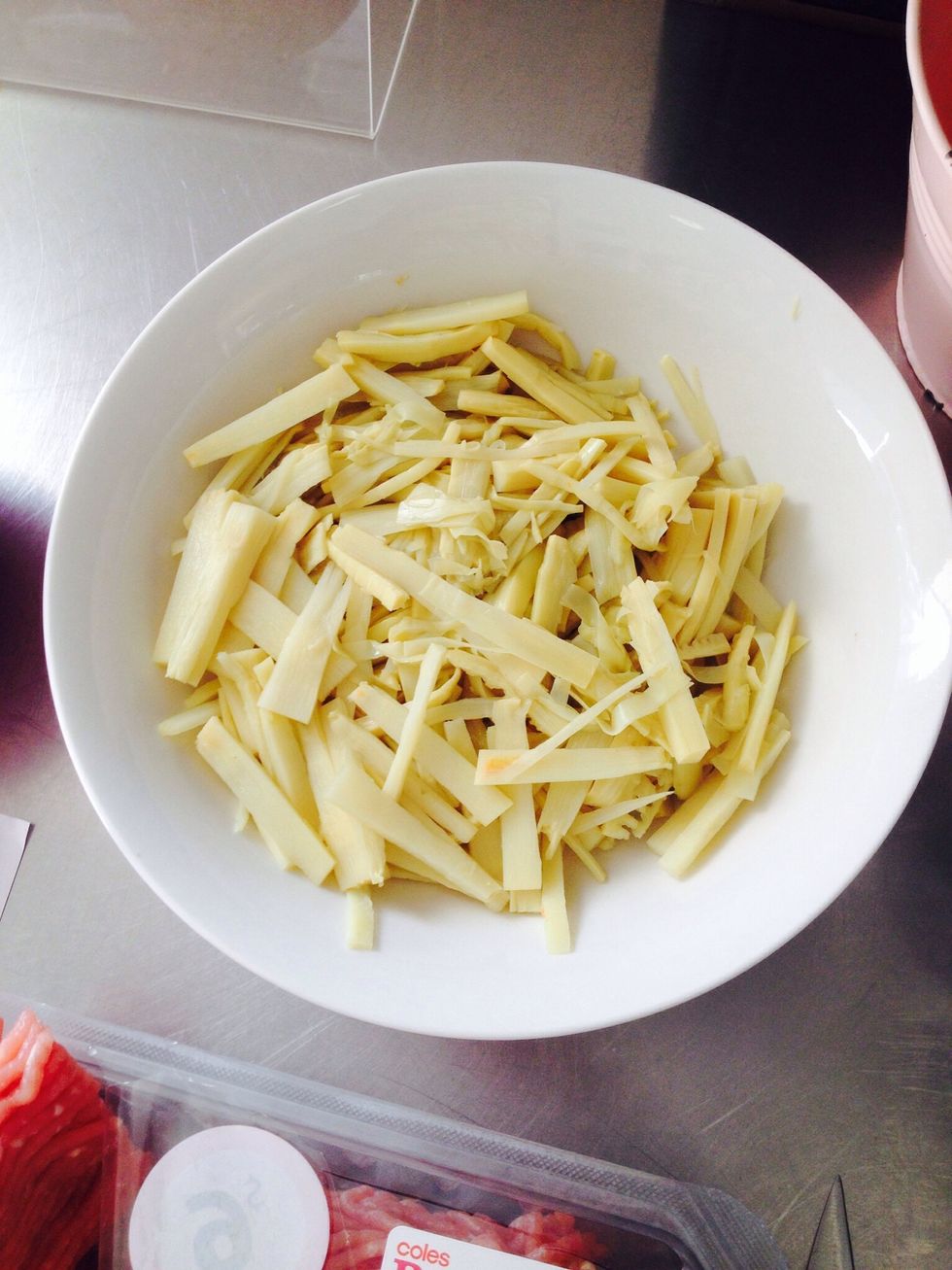 First, cut up all your ingredients so when it comes to stir frying them it is easy to put everything in when you need it. These are Bamboo shoots that have been cut into thin 1" strips.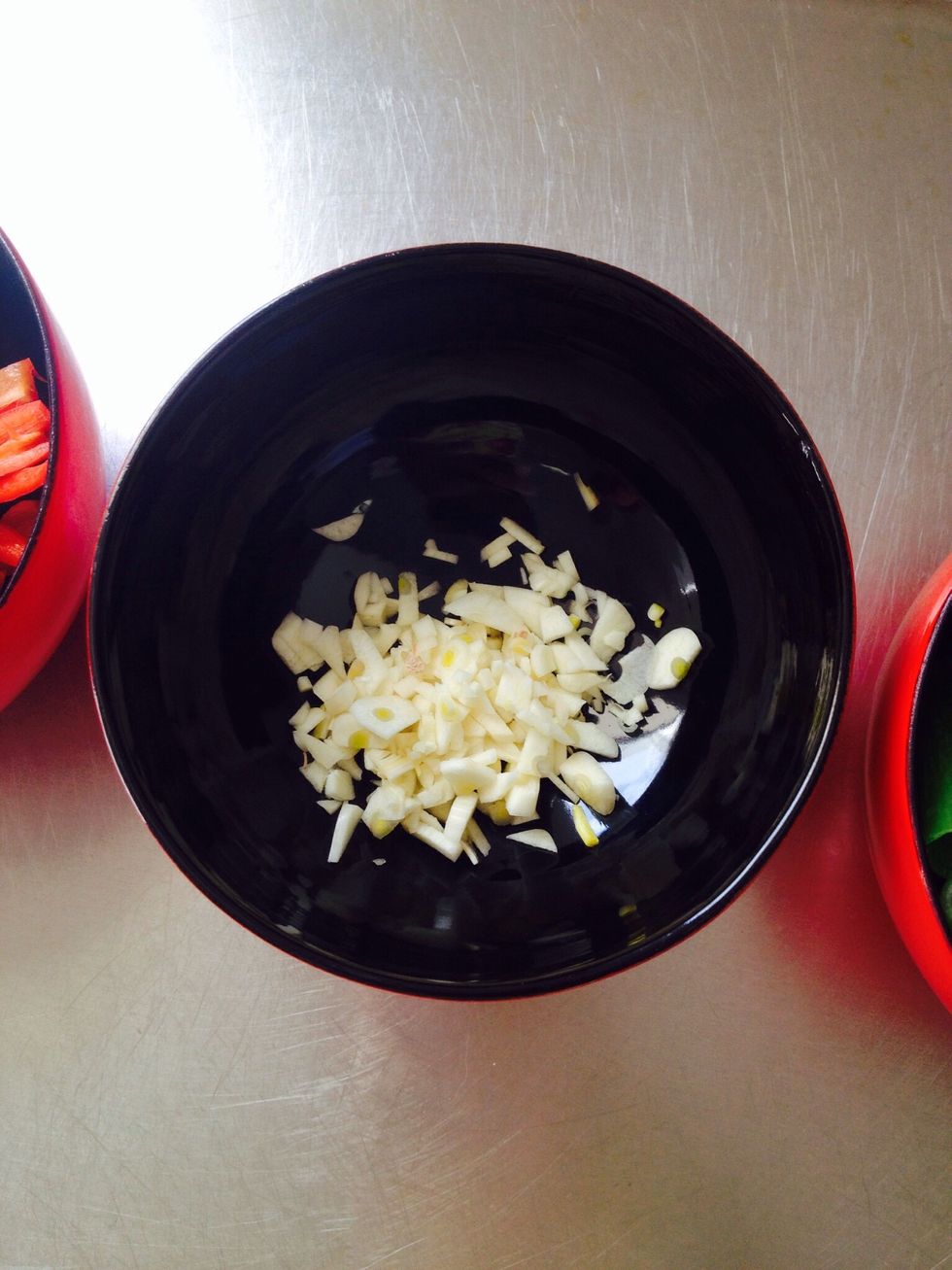 3 Garlic Cloves chopped finely.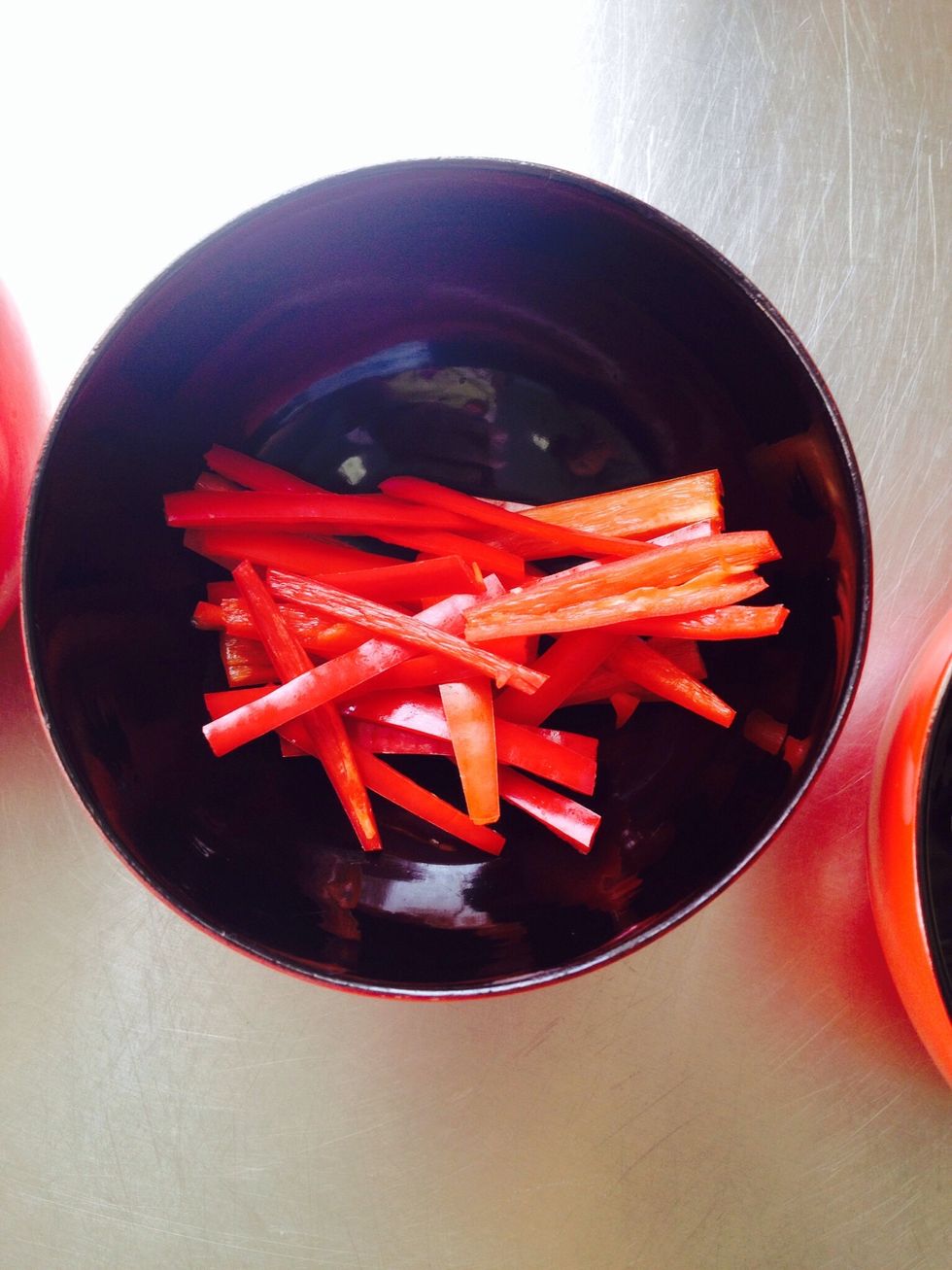 These are 4 Red Thai Chilli Peppers that have been cut in half long ways and then split apart so the seeds can be taken out. They were then sliced finely into thin strips.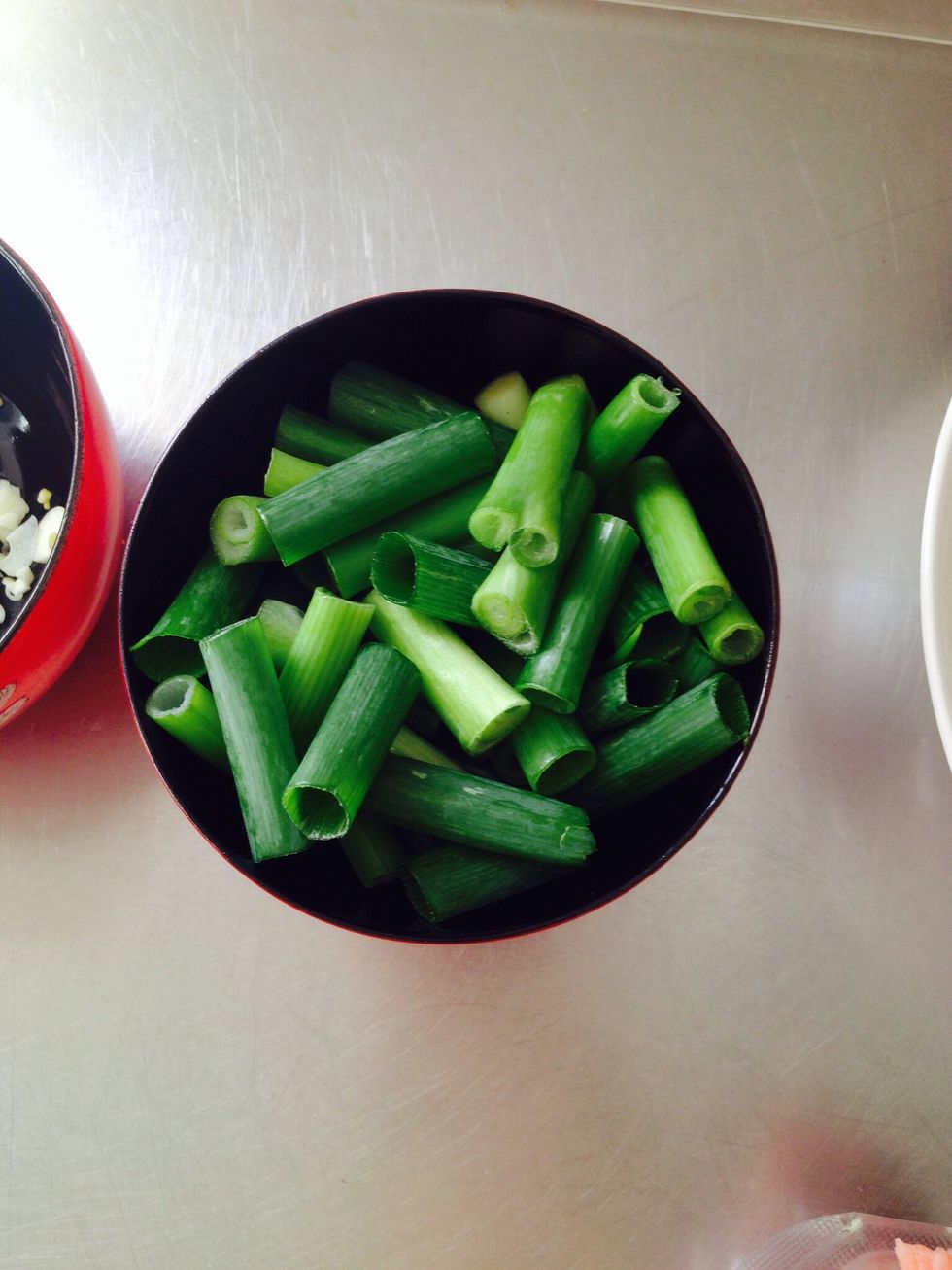 These are green onions also cut in 1" lengths.
3 Kaffir Lime Leaves that have been deveined and sliced thinly.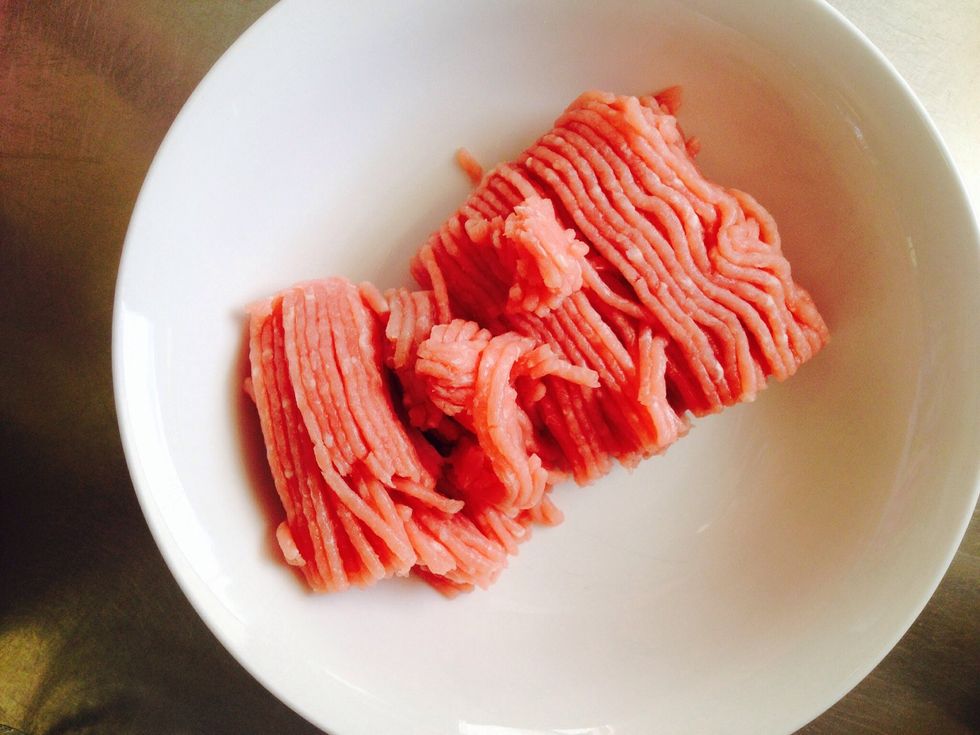 1 cup of ground pork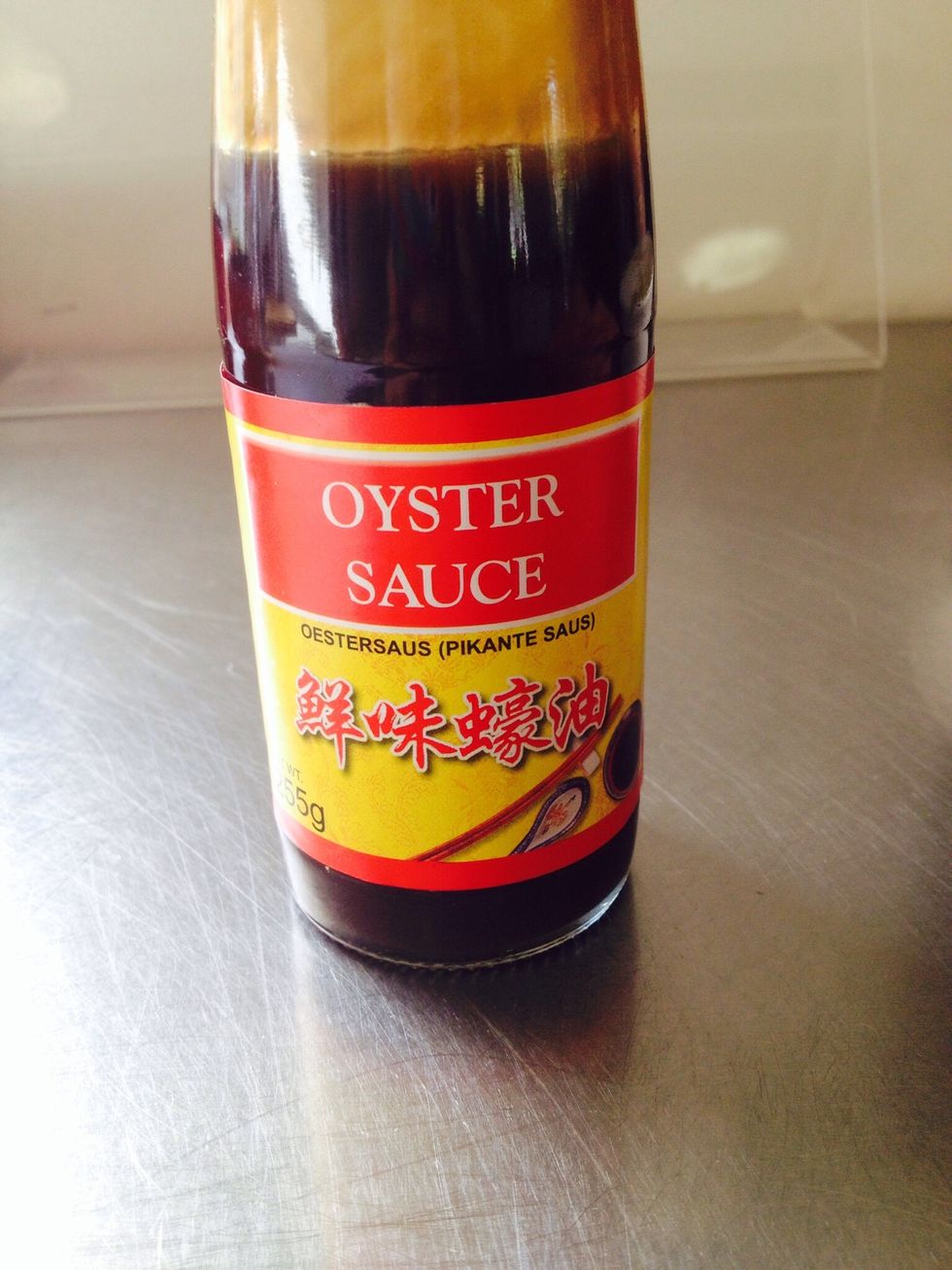 1 Tablespoon of Oyster Sauce
2 Tablespoons of thin Soy Sauce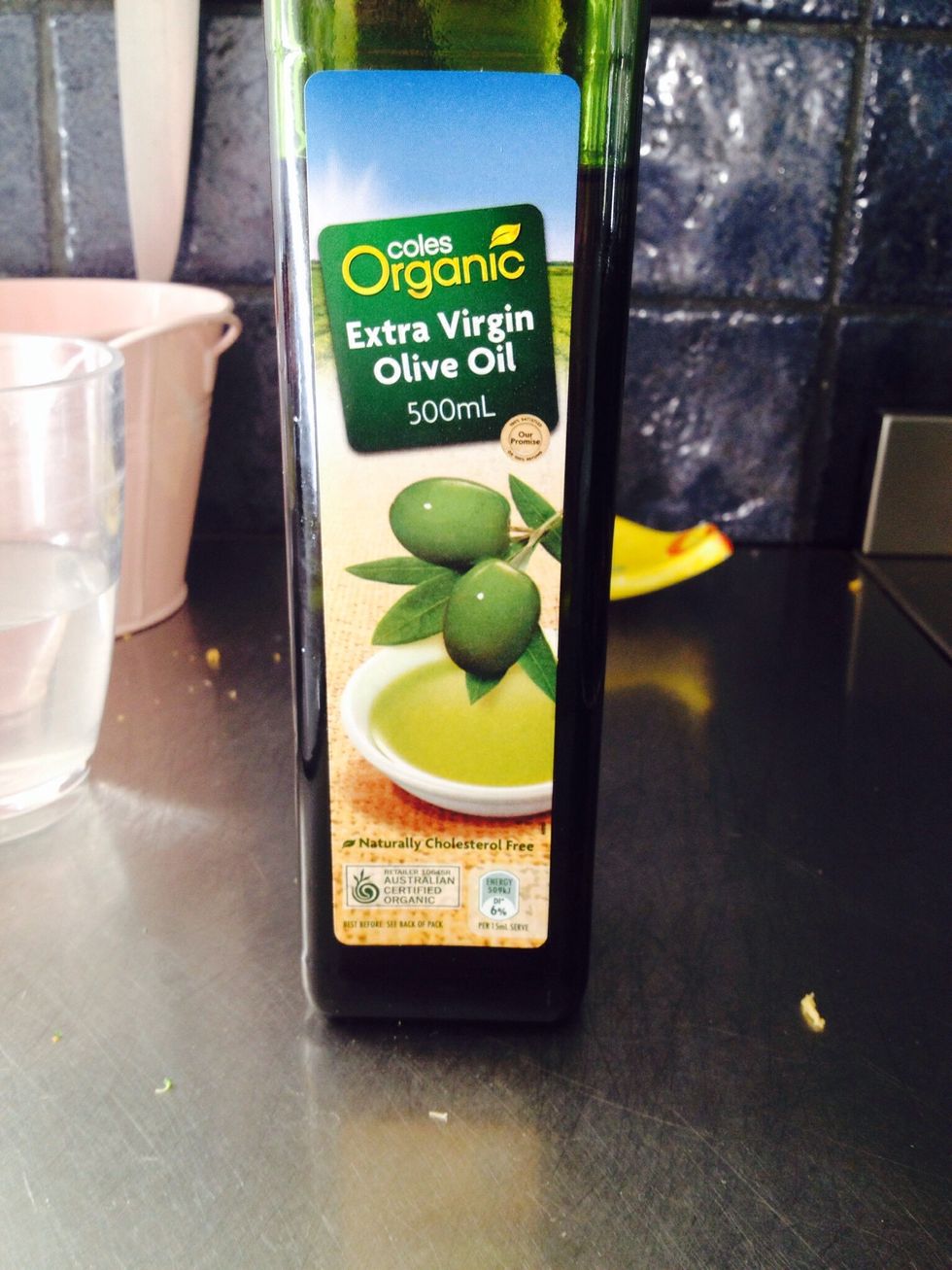 After you have cut up all of the ingredients you need to put some olive oil in a pan. The pan needs to be over a medium high heat.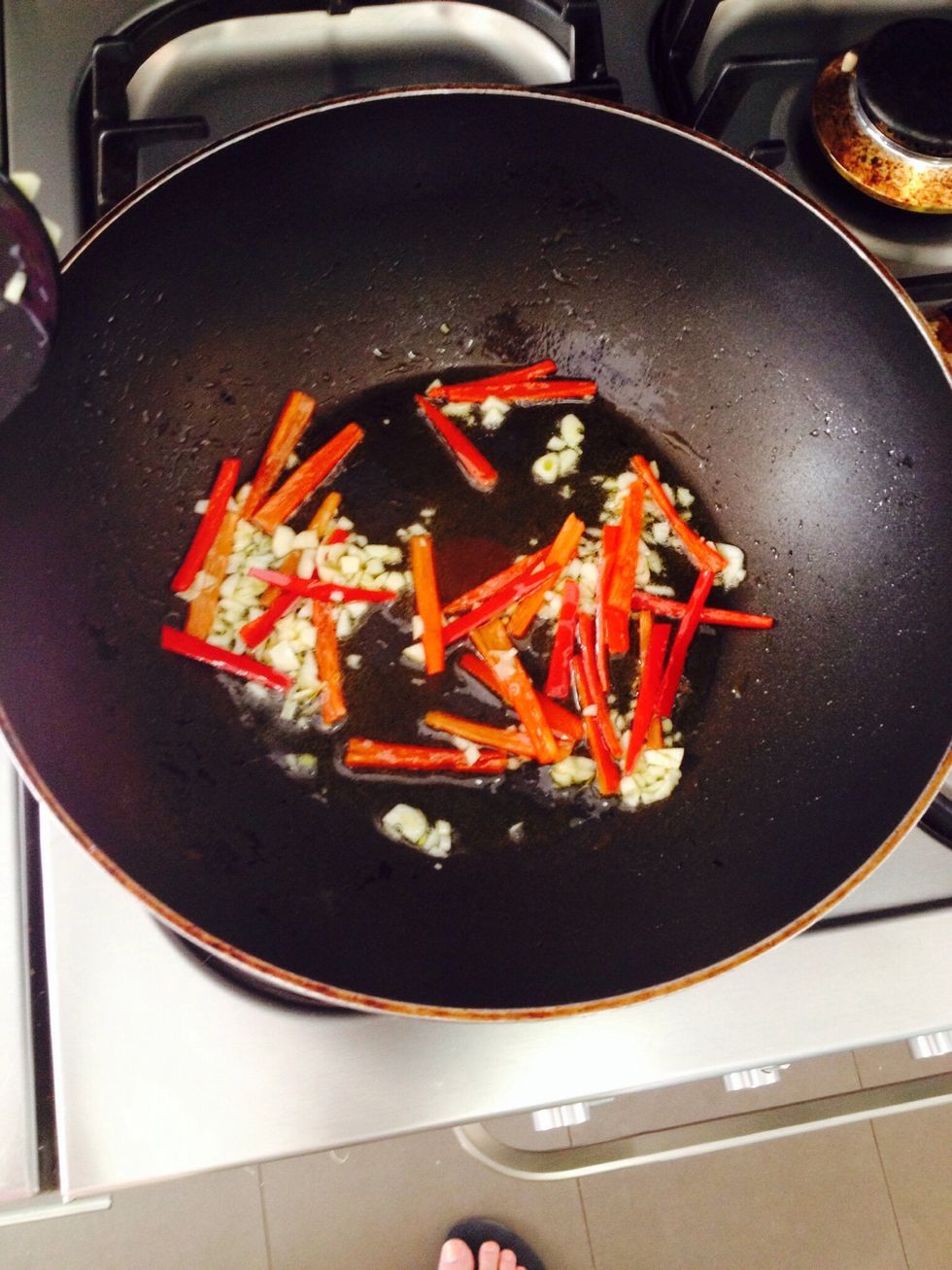 After the pan is hot you can add the garlic and chilies and cook until the garlic is golden brown.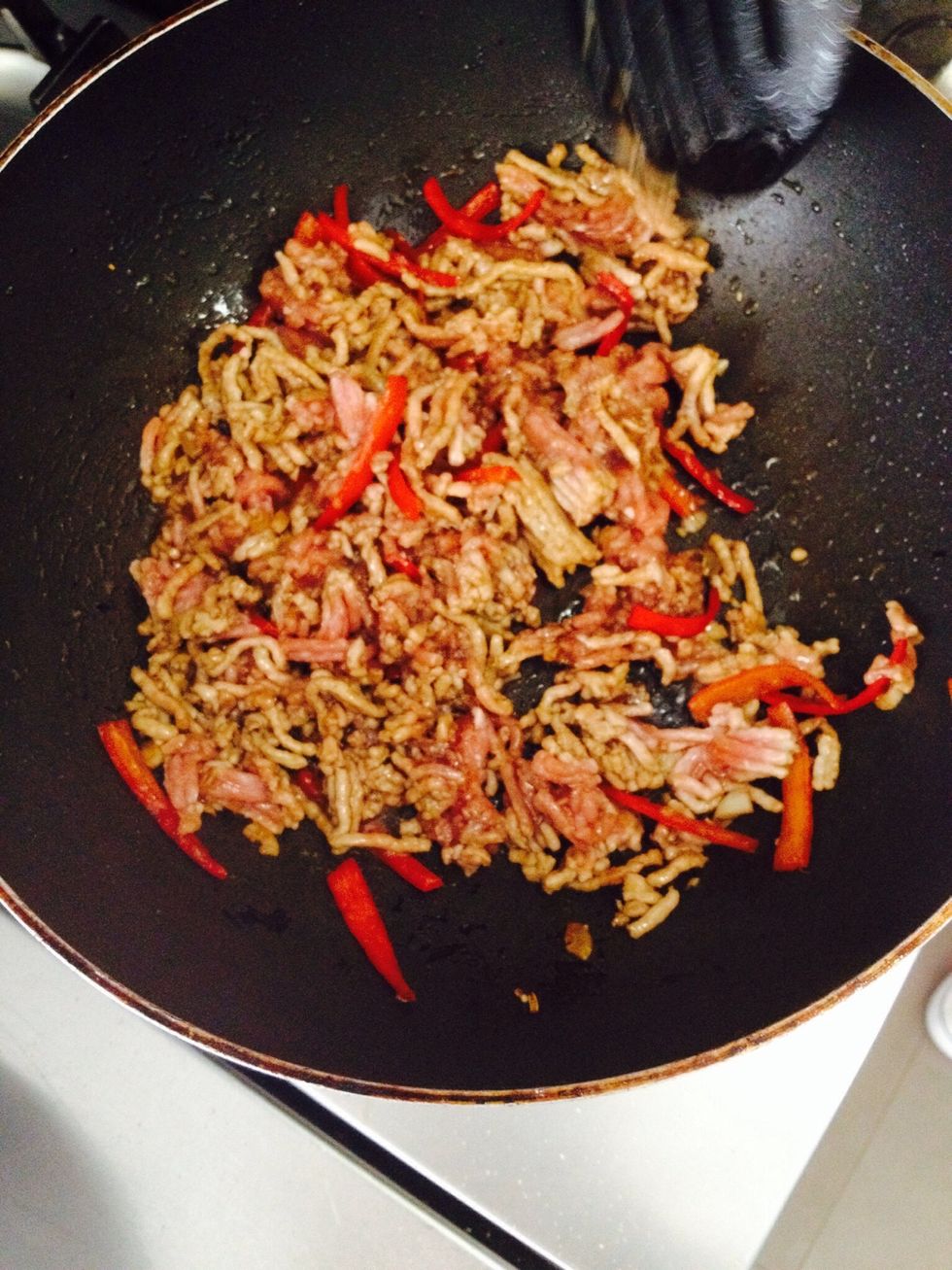 When the garlic is golden brown you can add the ground pork and thin soy sauce and cook until the pork is done.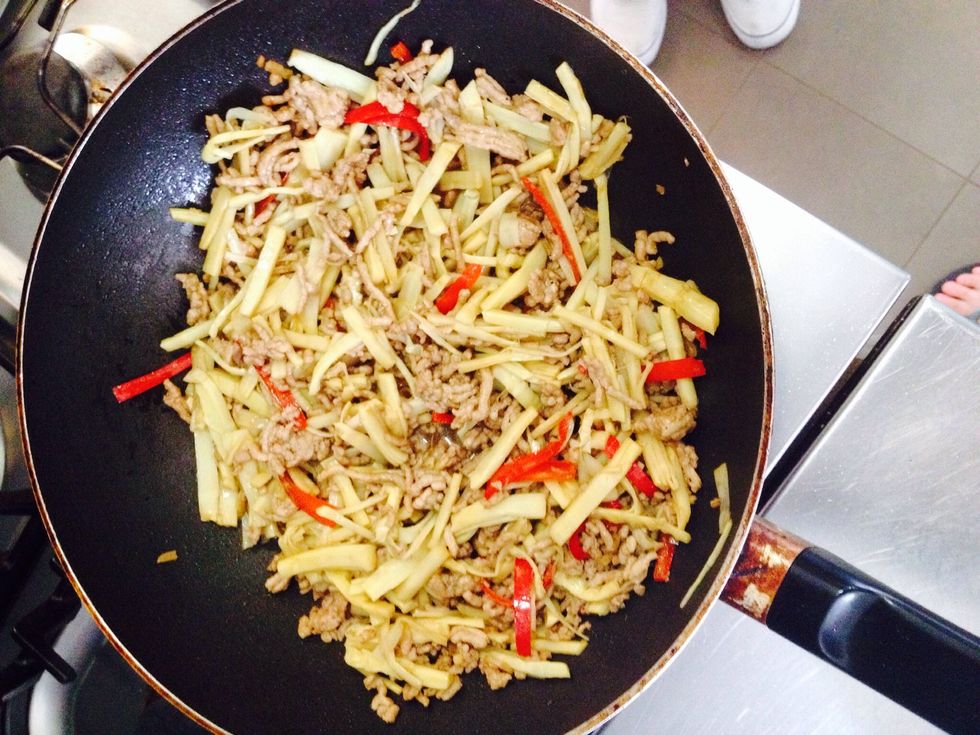 Then you can add the bamboo shoots and oyster sauce and stir fry a bit longer.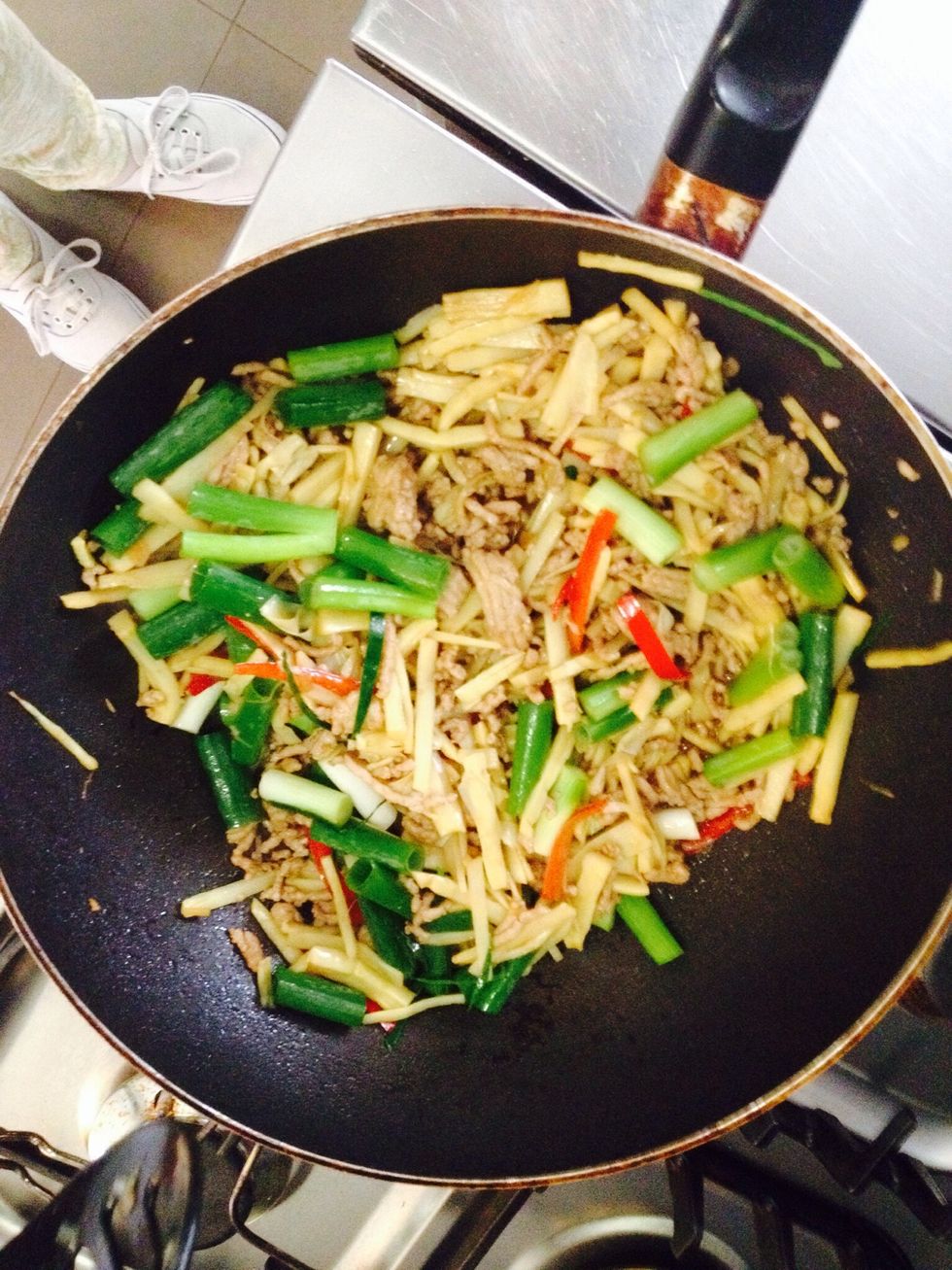 Add the Kaffir Lime leaves and green onions. Stir fry just until these are incorporated and the beans are a bright green color.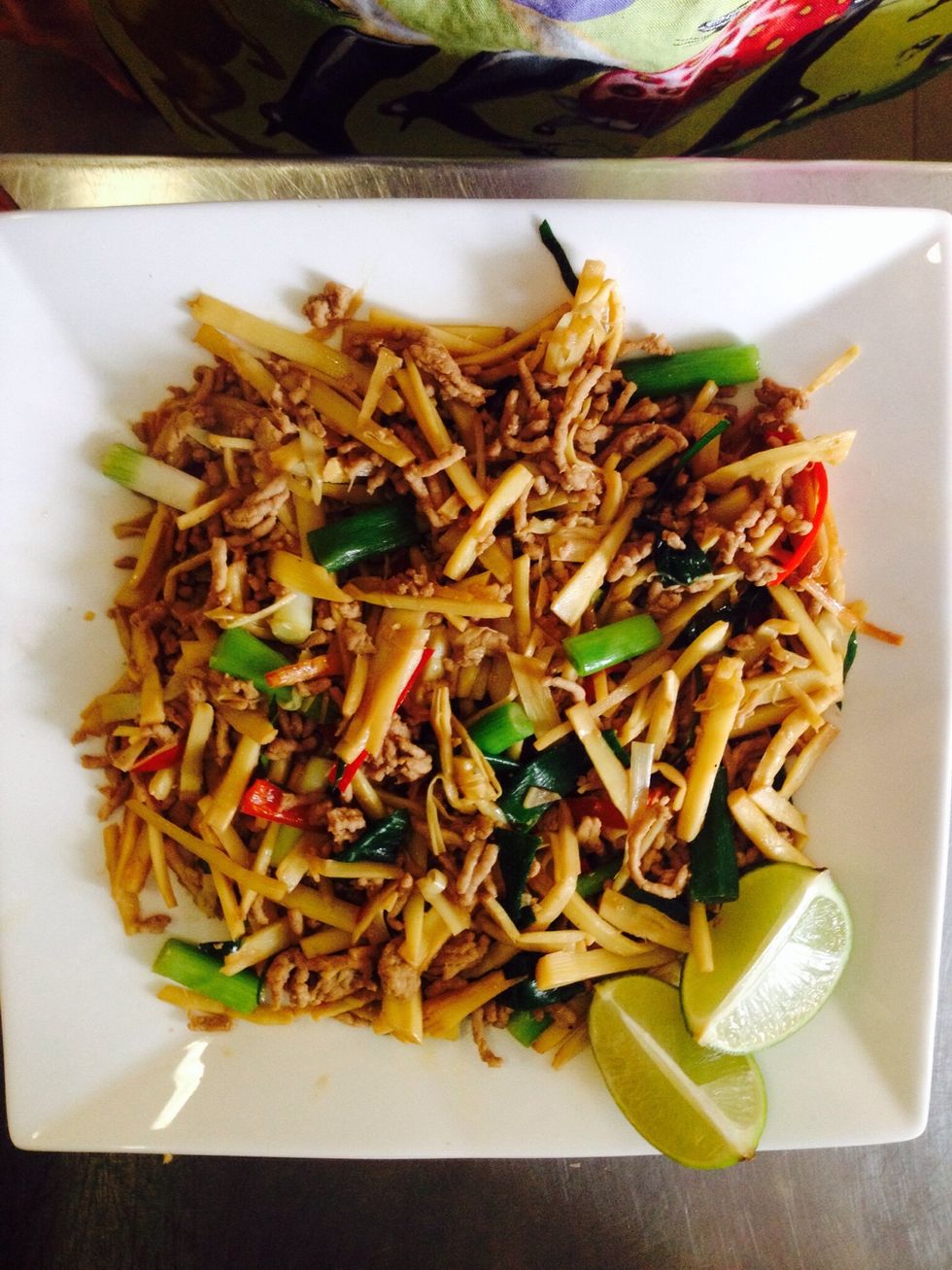 Remove from the heat and serve with Jasmine rice.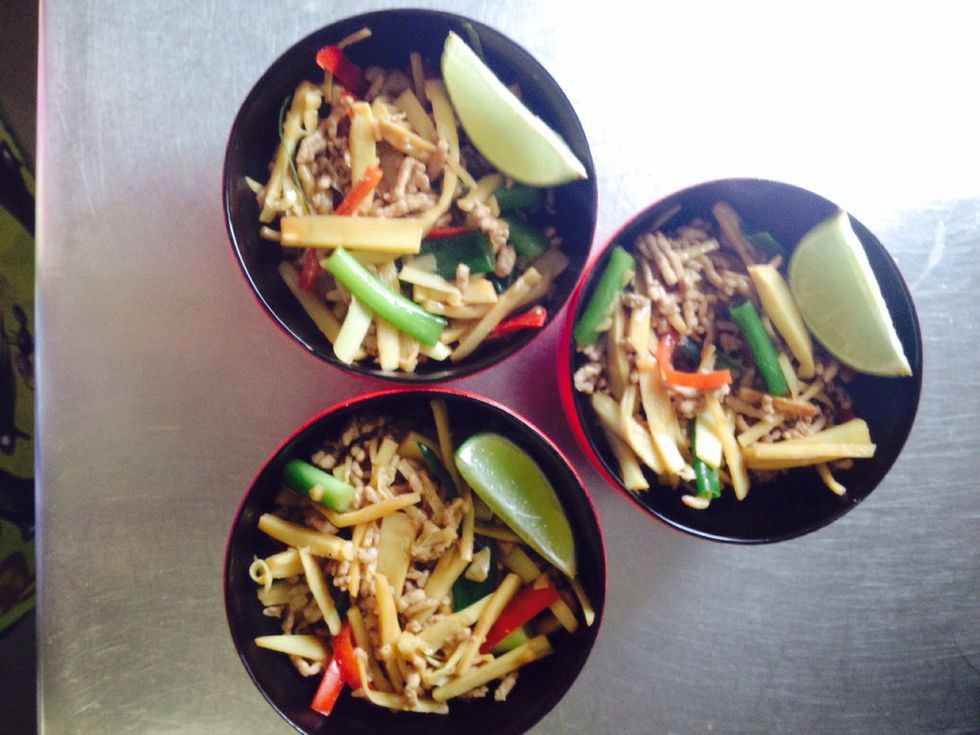 This is a bamboo shoot stir fry served into bowls. Add a slice of lime for a bit of punch.
3.0 Cloves
3.0 Red Thai Chilli Peppers
2.0 Green Onions, cut in to 1" lengths
3.0 Kaffir Lime Leaves, deveined and sliced thinly
1.0c Cup Ground Pork
2.0c Bamboo Shoots, cut into 1" strips
1.0Tbsp Oyster Sauce
2.0Tbsp Thin Soy Sauce
1.0c Jasmine Rice