How to cook 8 gourmet pies with thick n chunky
A week since our last post as the boss (Mum) and Dad are are terribly sick and we've not been able to do much. So I'll try my luck at turning bleak into chic!! Costs $13.83. Taste a million bucks.
221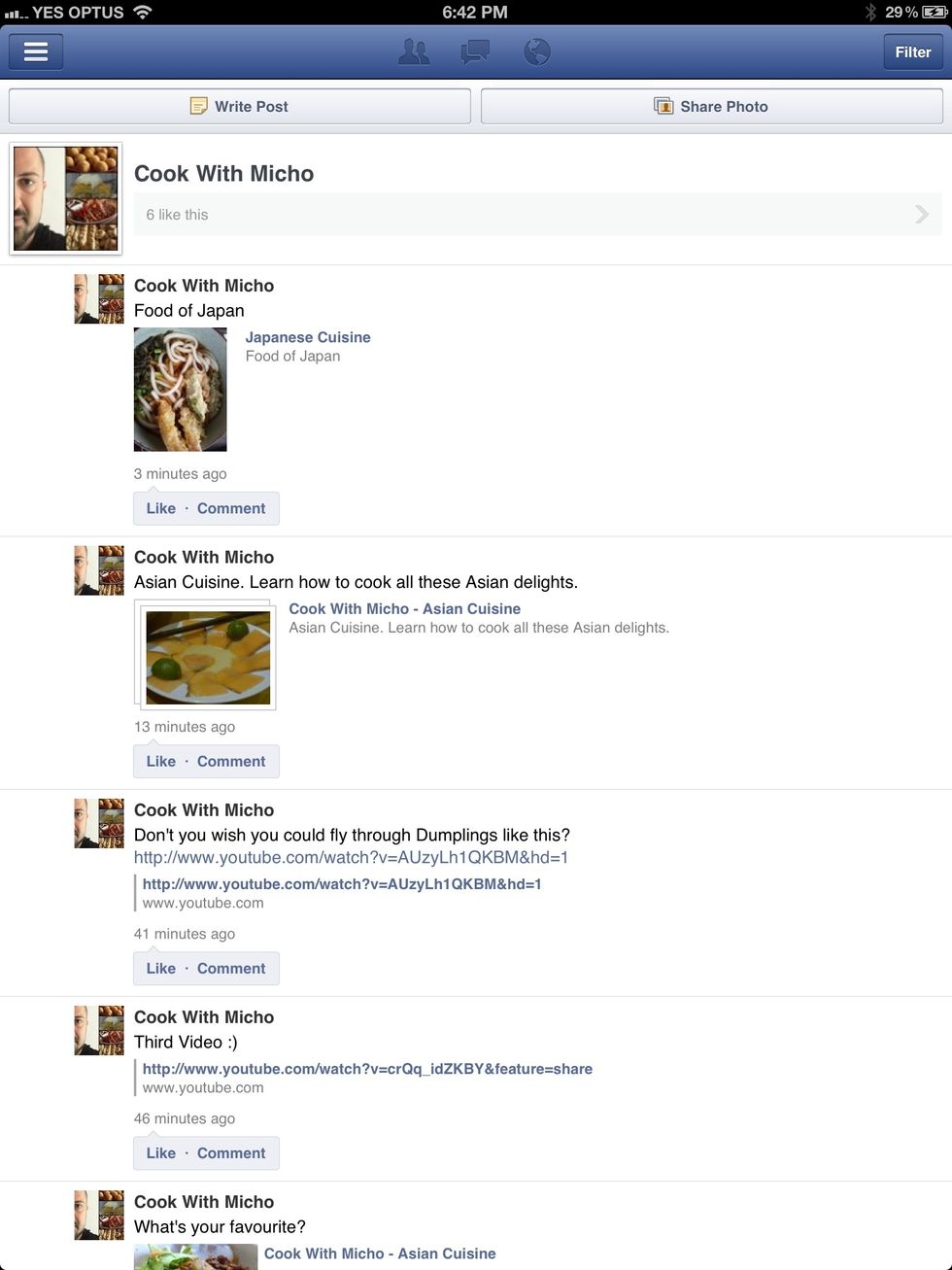 Join me on Facebook.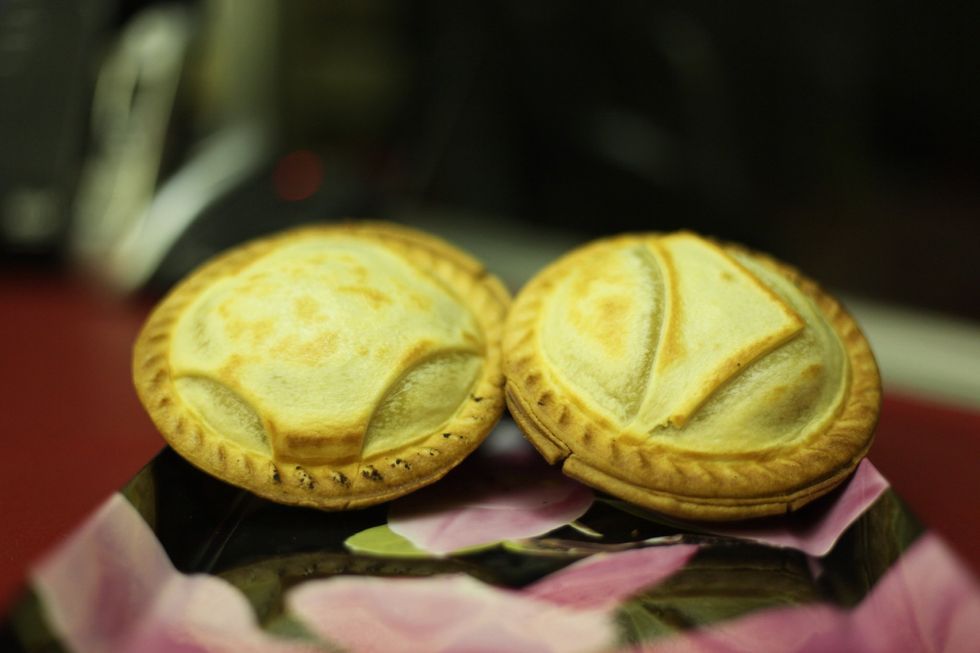 Why are we so interested in pies? Well we'd like to give away 1 brand new pie maker this end of August. Thanks to all the requests :)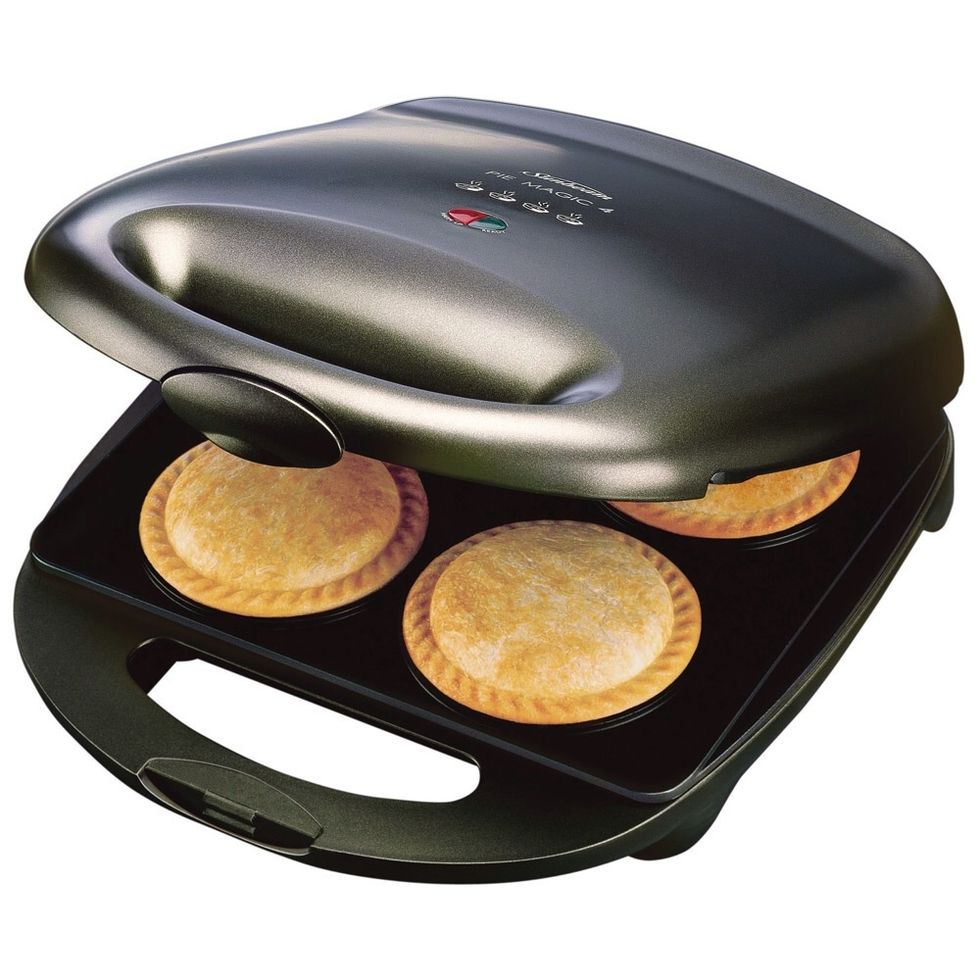 You need something like this. If you don't have one, don't worry, we're giving you a chance to win A brand new Sunbeam pie maker. Follow us to find out more.
I went to the supermarket 10 minutes before it was closing and the bargains were a plenty. We're going to make a pie that's more scrumptious than jesters!! For 8 ppl.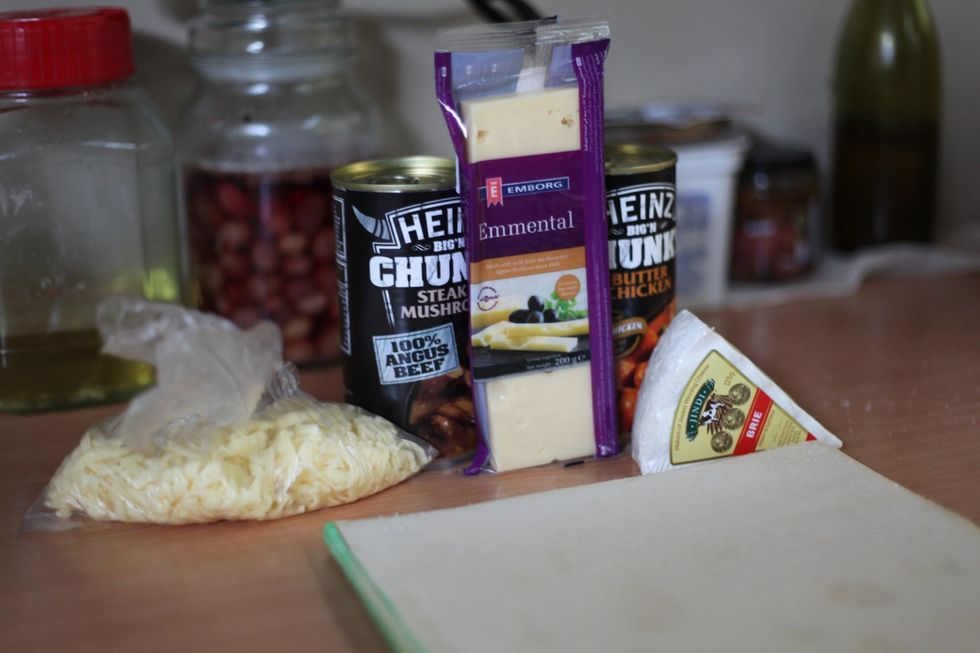 You can choose any cheese you like, get one creamy and one hard swiss cheese. The mozzarella is just for the stretch factor. I just don't taste anything when I eat it alone.
You'll need 4 sheets of shortcut pastry. 10 sheets were 5.99. They thought I'm gullible to buy it just coz it's 5.99 not 6.00. Pfftt!!! Anyway I bought it. Lol.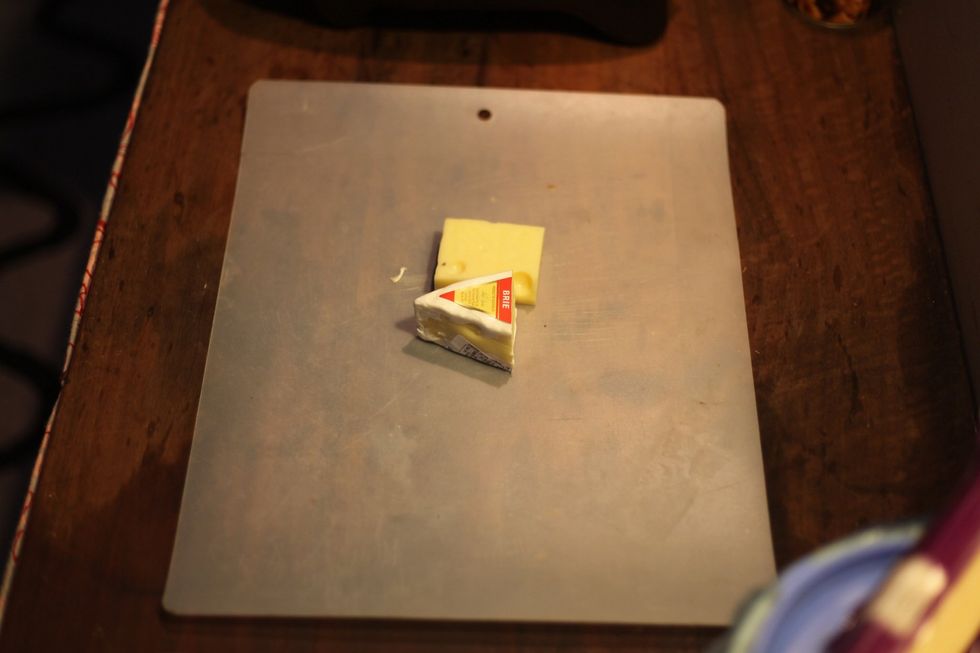 We don't need that much of both cheeses. So just cut small pieces of both the cheeses and chop into cubes. The Brie was a nightmare to chop. Wet your knife,it helps!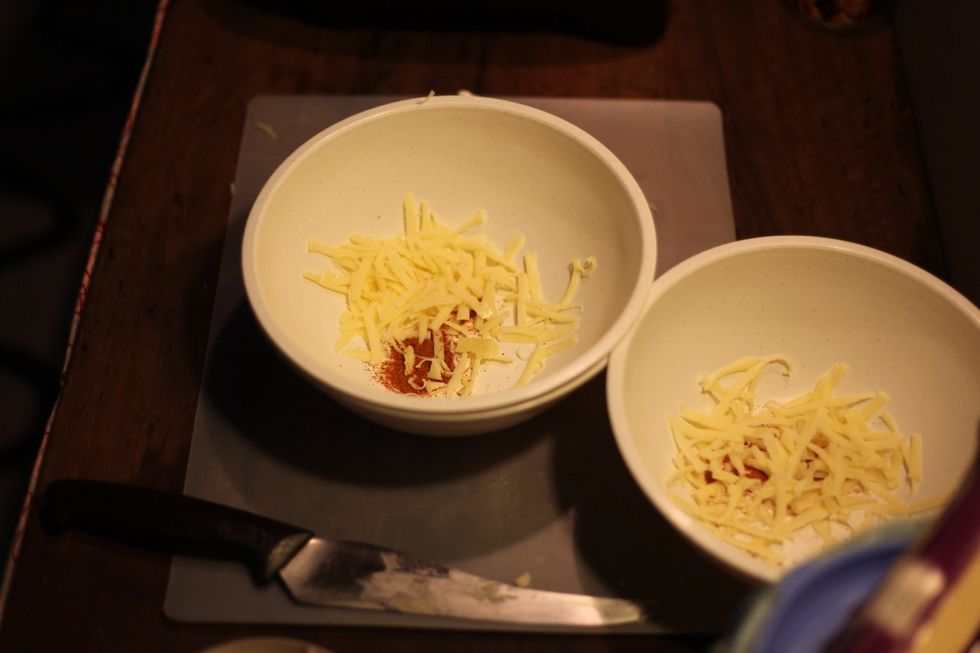 I've added 1/2 teaspoon of chilli powder but this is an optional step. Grate the Swiss cheese and add the Brie and mozzarella equally into 2 separate bowls. We're making 2 different flavour pies.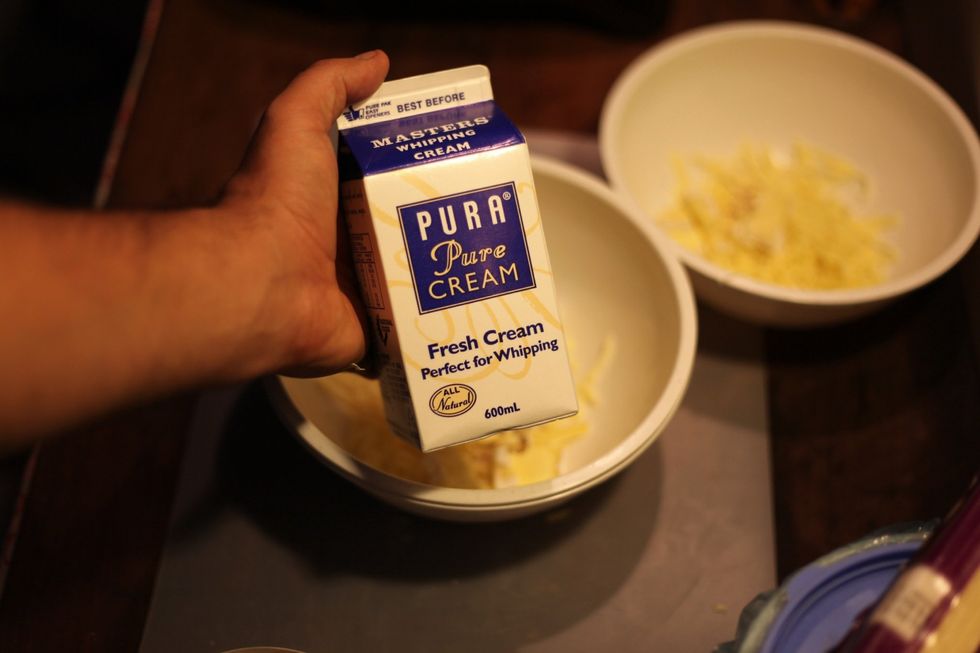 2 tablespoons of cream in each bowl. You can add a little more if you want to. God bless cream for its smooth velvety taste..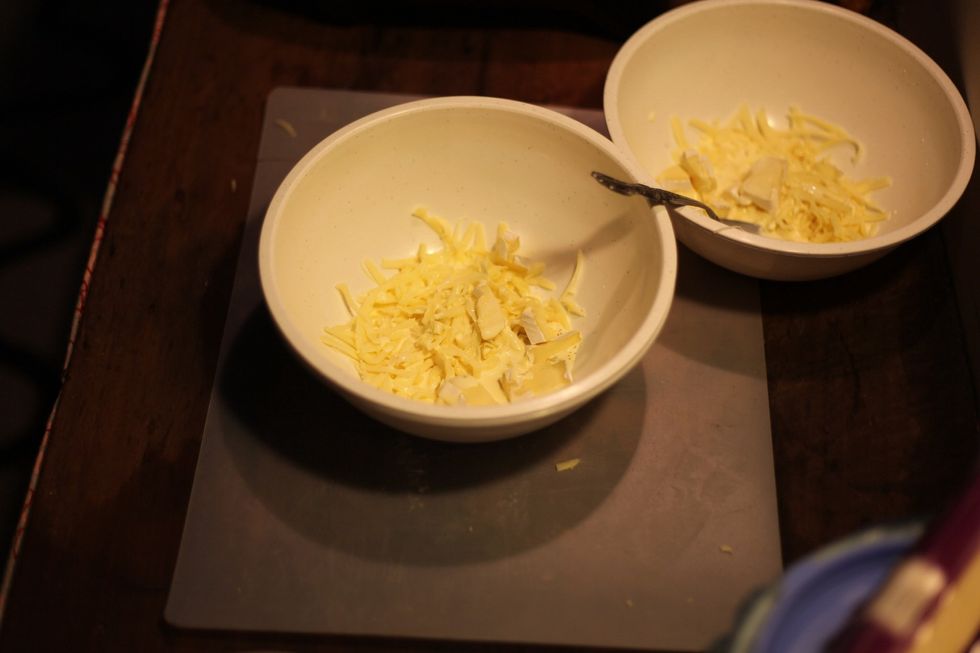 So far it's looking a bit like a cheese pie (yum!!!) but we're going to use the canned stuff!! I know I know not classy right? Well after you taste this pie you will change your mind lol.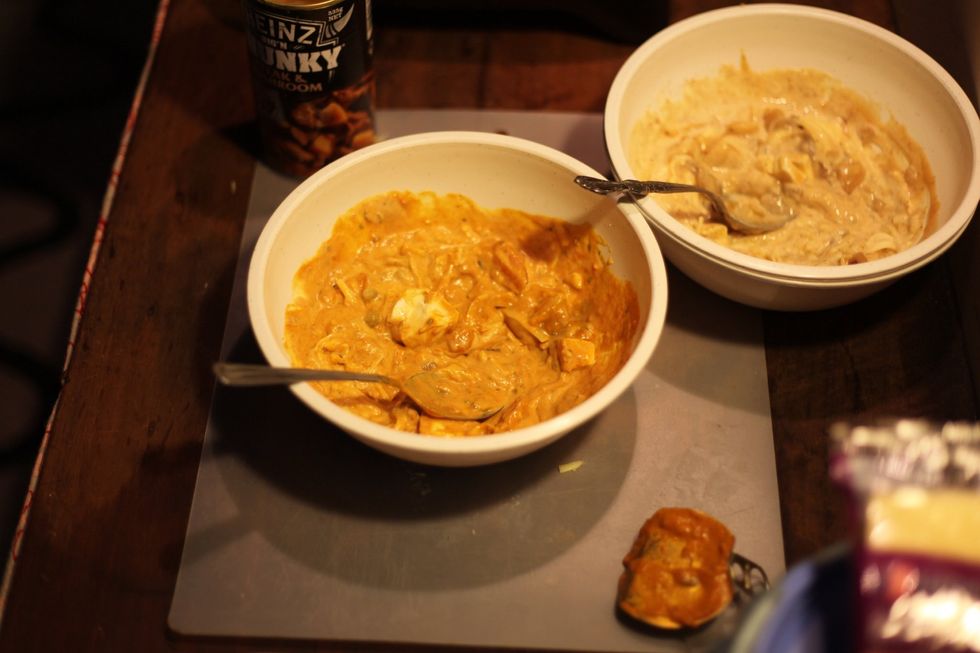 Open both cans of your thick and chunky meals. Use half of one for one bowl and one in the other. Save the balance in the fridge for another day. We still have leftovers! Amazing stuff :)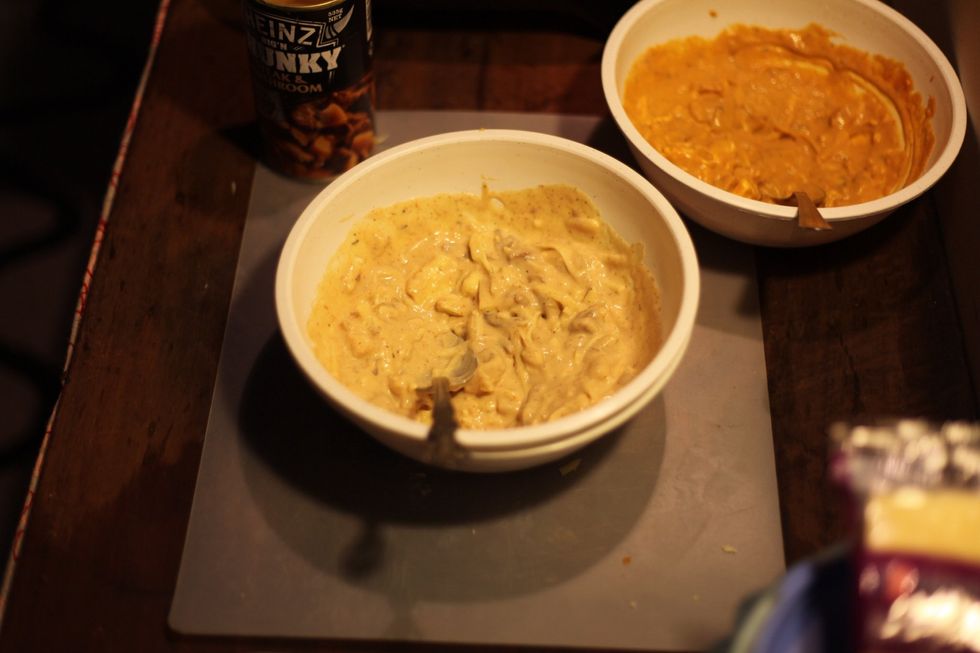 Give it a good stir to make sure you have even distribution of cheese through your mix. We're ready to cook.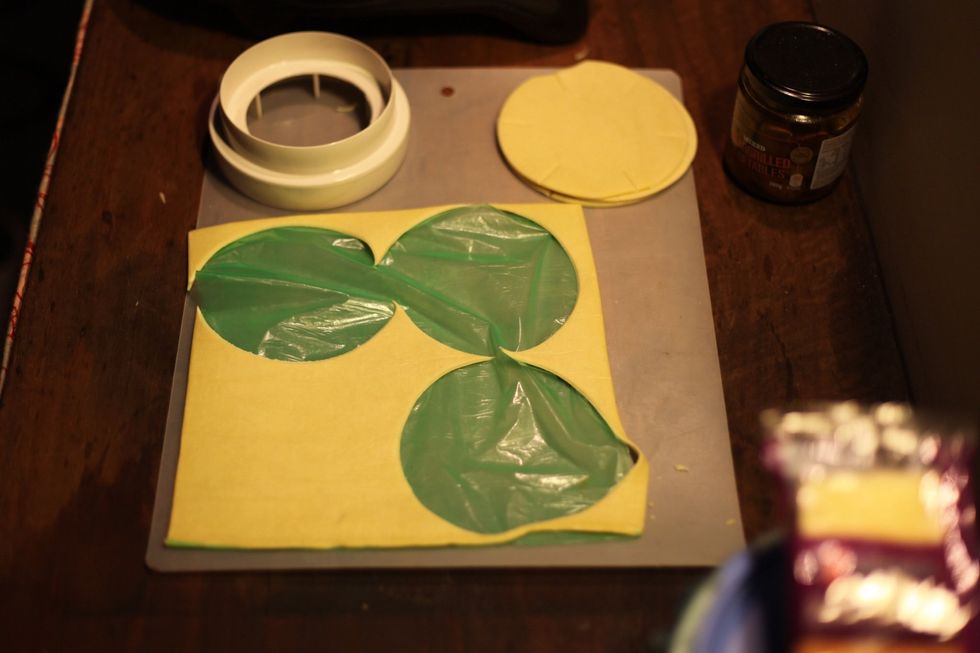 Using your cookie cutter (or juicer/blender lid in my case) prepare the shortcut pastry into the shape of the pie machine wholes. You can certainly use muffin or cupcake tins for this.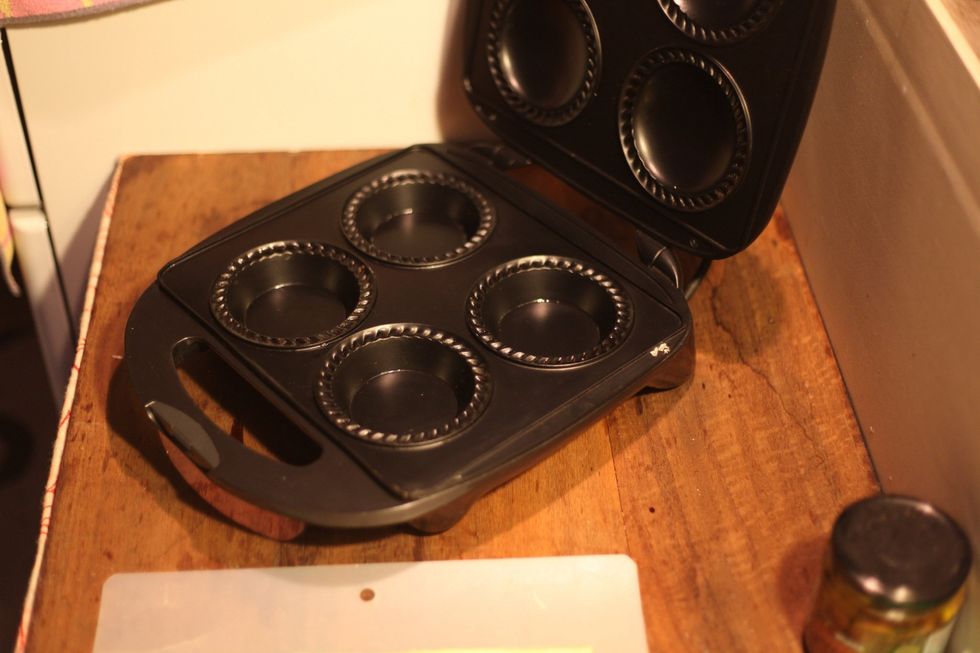 When the light is green on the pie maker (ready to cook), place the pastry in the pie maker and fill it to the top.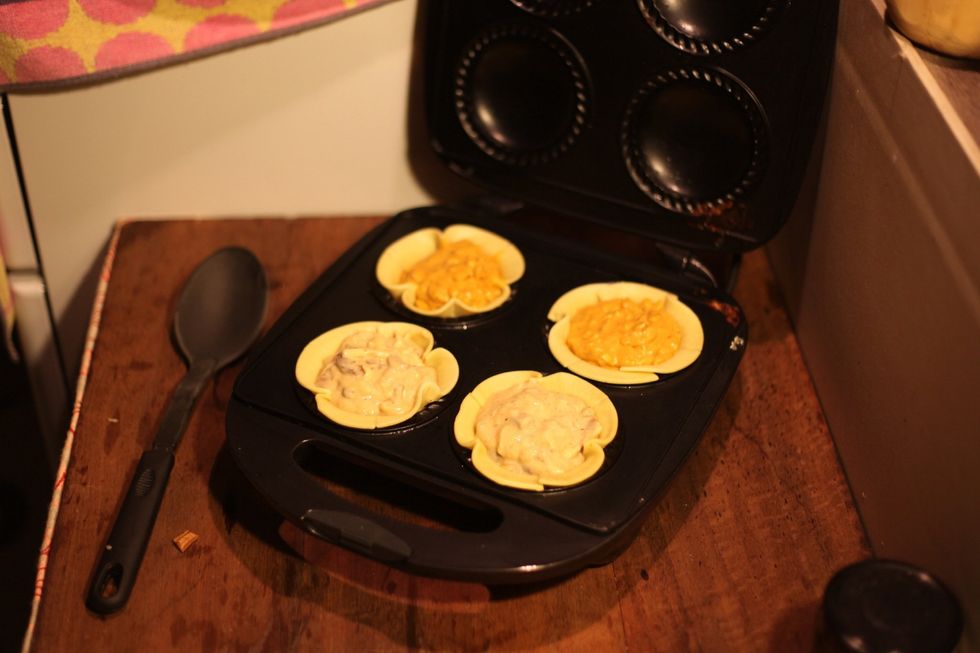 Just like this. Don't be afraid to fill it up. It has room to boil and grow. The machine is dome shaped up top.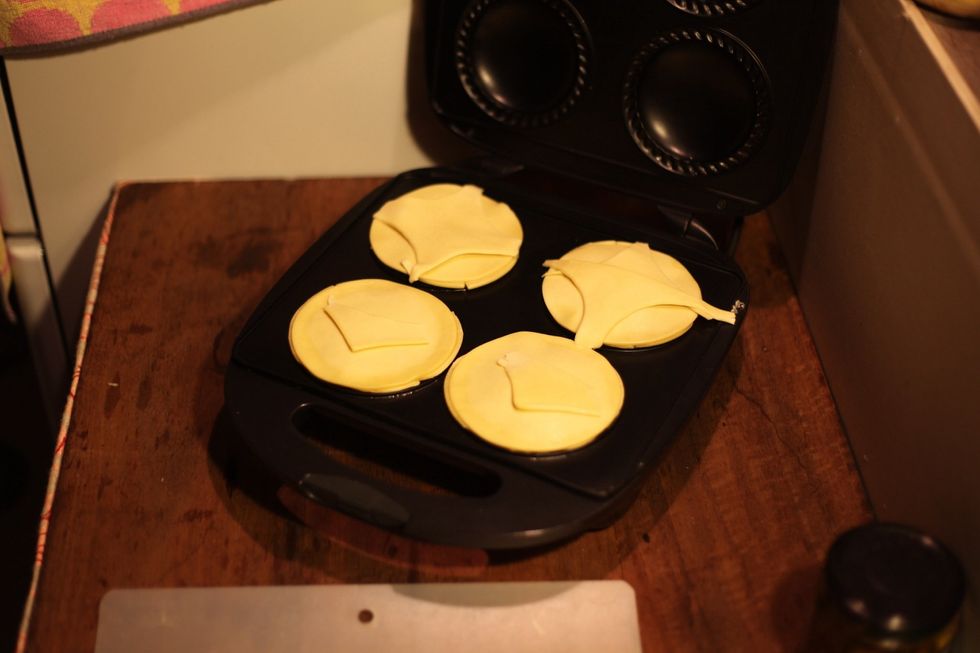 And place the pastry lid on top. Now with the left over pastry pieces, please don't waste. Use them as shapes on top of your pies so you can tell which filling is where.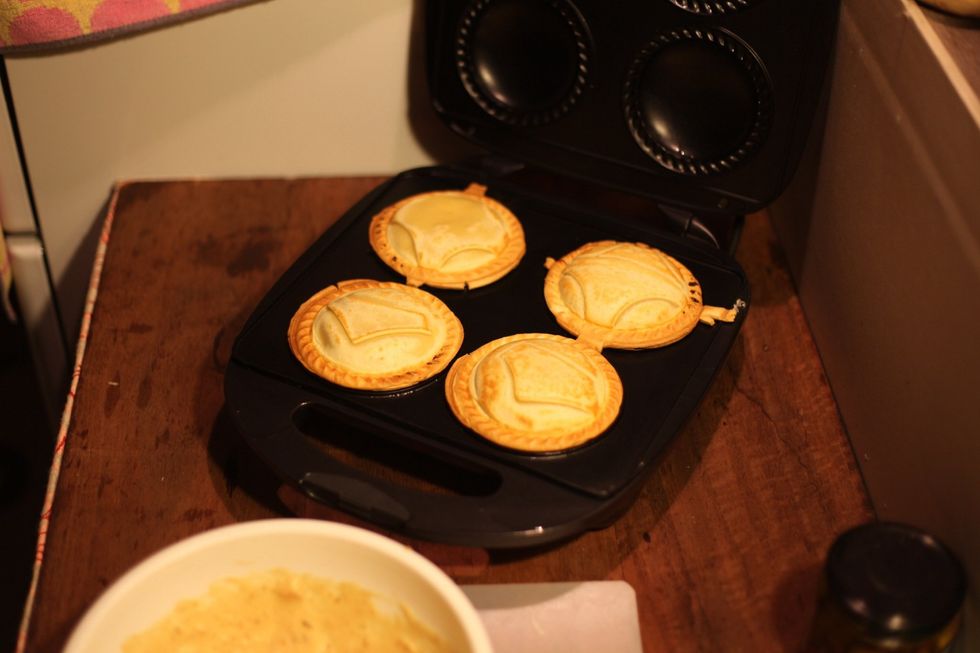 When the green ligh is off, lift up the lid and check if the tops are cooked. See my back left one, still not cooked properly. Cook a little more if you face this problem.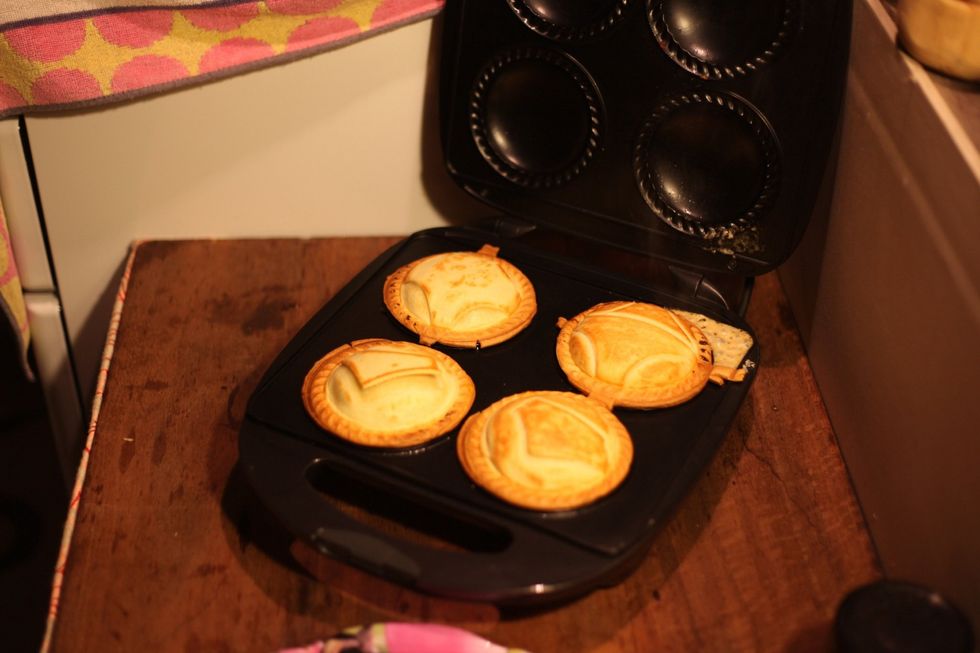 So now we are done with our first batch. Remember our filling and pastry makes 8 pies.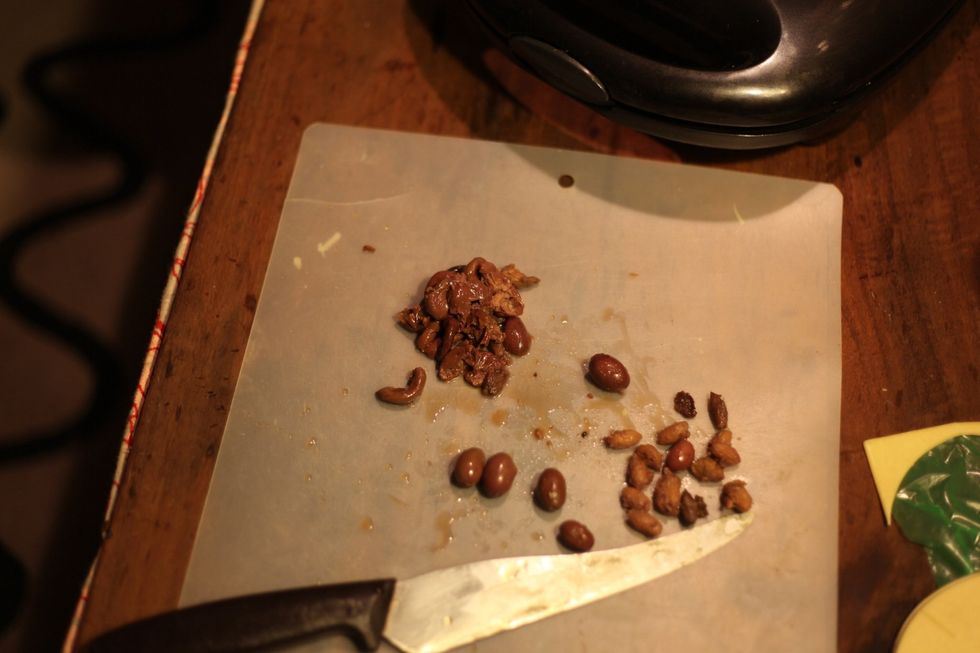 For my second batch I decided to add some crushed olives. Just 10 kalamata olives and chopped them. I only added them to one pie as I'm the only one who loves cooked olives in my family.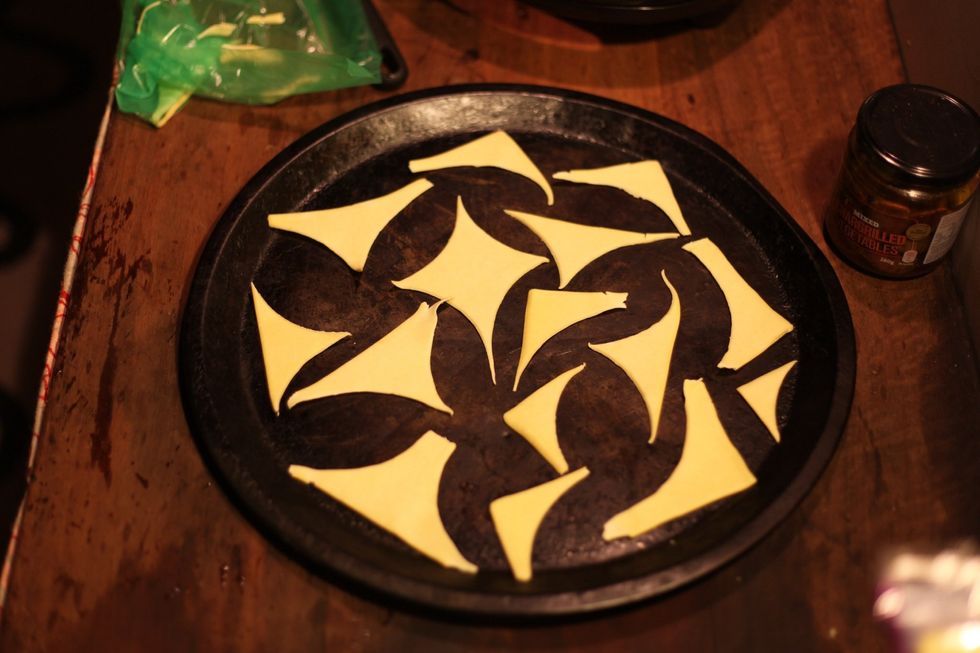 With the balance of the leftover crust, brush the top with some olive oil, sprinkle lightly with rock salt and you've got yourself the best chip for dips. Bake for 10 mins of 200 degrees celsius.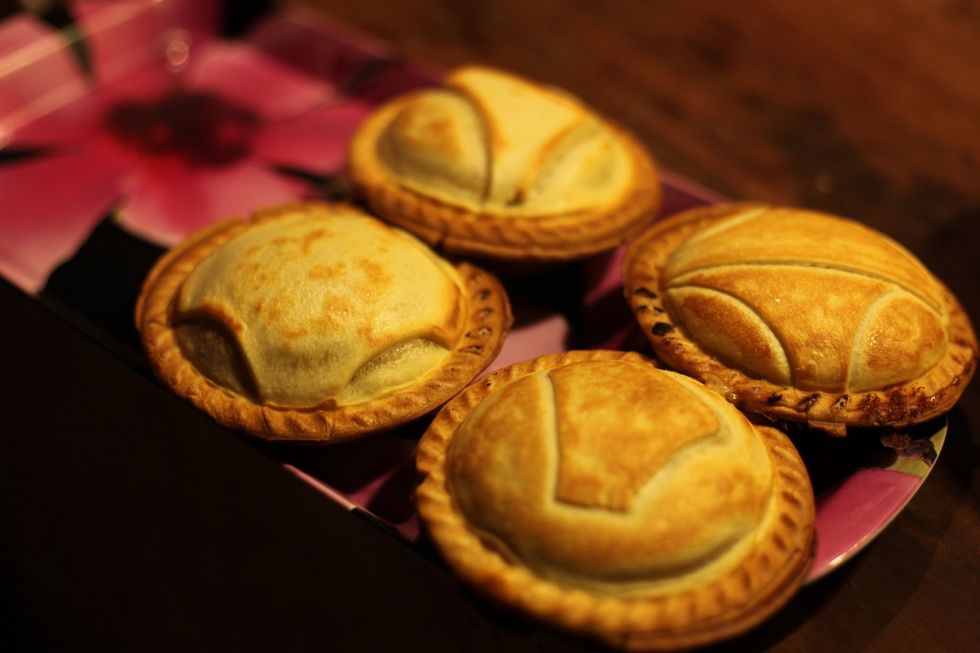 So this is what we end up with.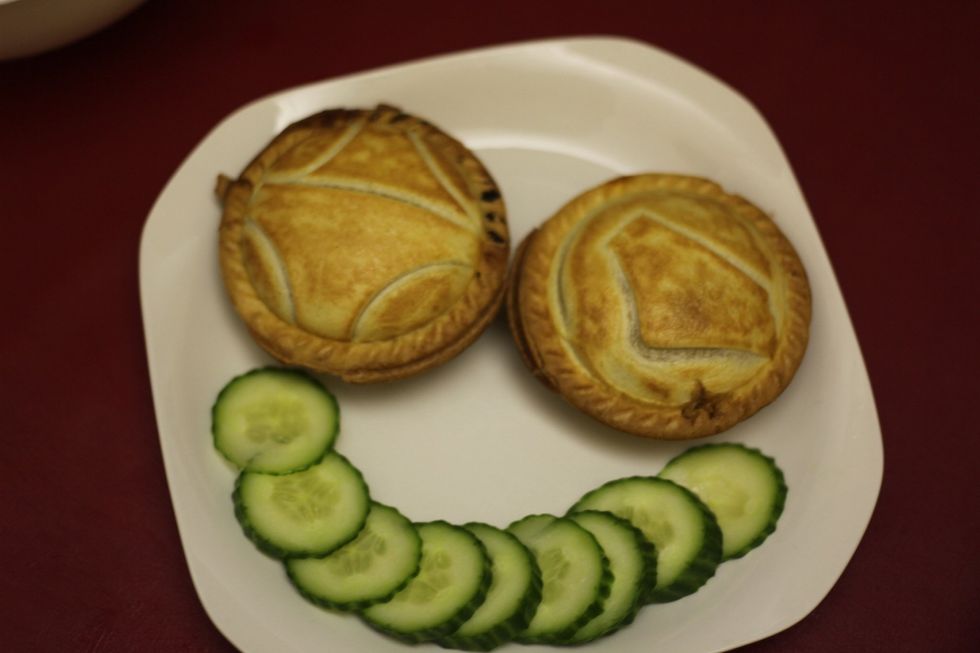 As I'm so clever I put two different shapes to differentiate which pie had the beef and which had the chicken. Then I forgot which is which shape belong to. So I ate them both! Smile :)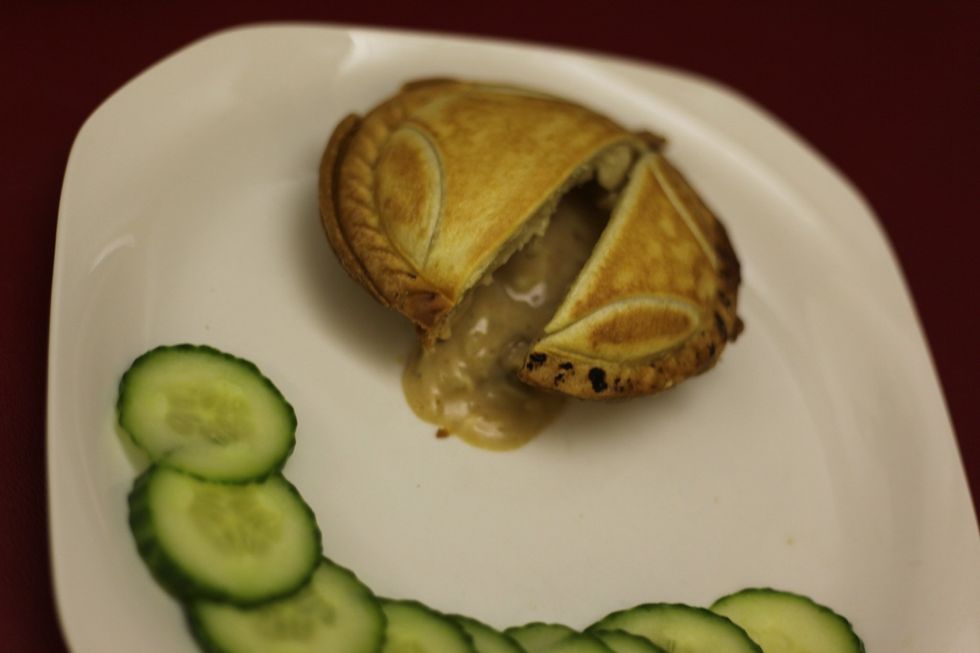 The funny shapes on your pies will create some sort of alien eye shapes. Great to convince children to eat a hearty meal. Hearty Yes! Descrumptiously yummy Yes! Healthy No! Enjoy :)
Serve with a side of salad and a glass of white wine. Simple and classy?!?!? :) leave your comments and be sure to follow us for mum's return to the kitchen next week.
4.0 Sheets of shortcrust pastry $6/10
2.0 Cans thick and chunky (beef or chicken) 2 for $5
100.0g Camembert or Brie cheese $3.99
100.0g Swiss Cheese $4
50.0g Mozzarella
10.0 Olives
4.0Tbsp Pure cream
1.0Tbsp Ground Chilli (optional)
Michel Daher
Micho here. Amateur experimental chef and lover of food. Thanks for all your support. Join my Food Journey www.naturallygoodfood.com