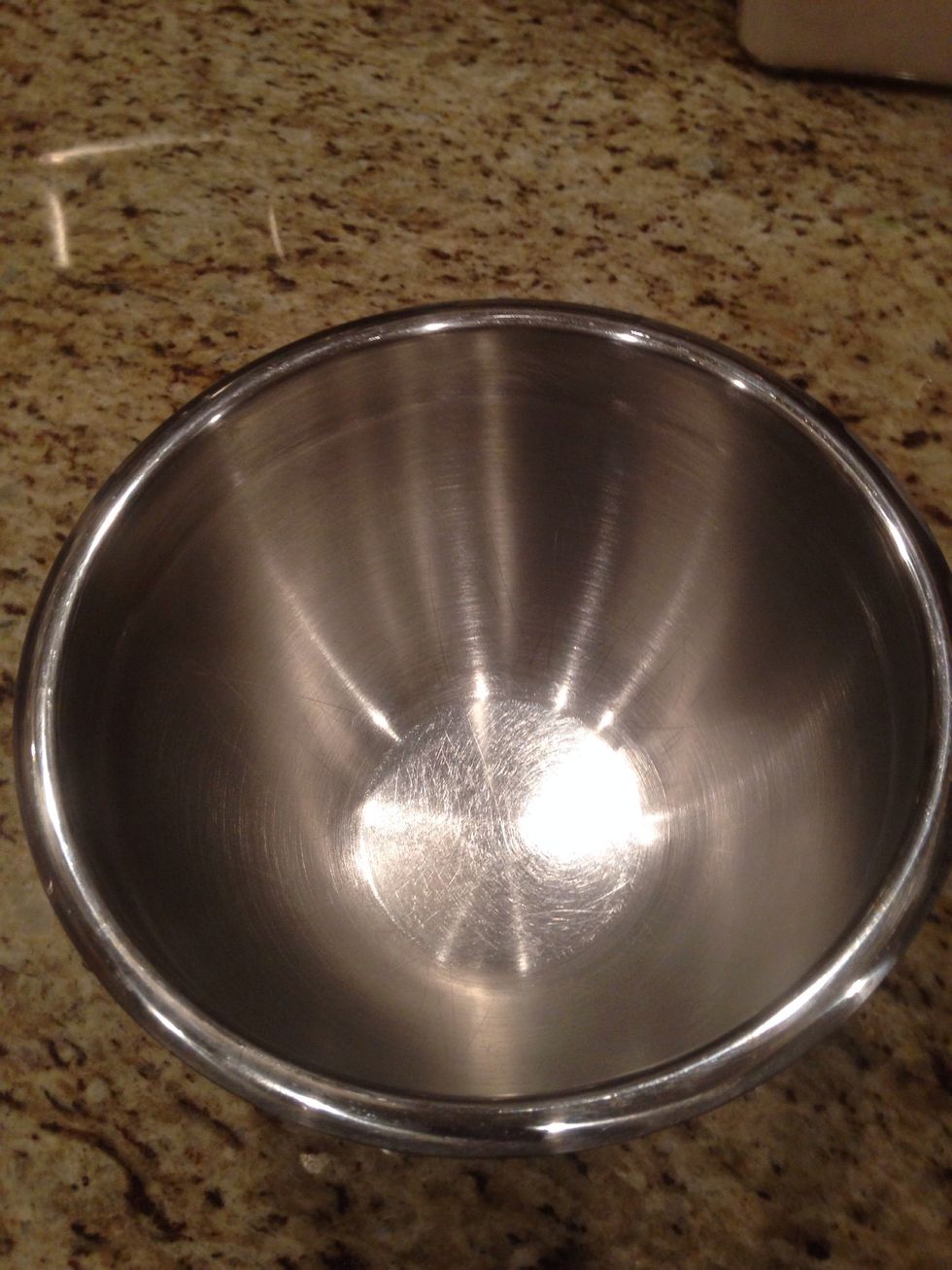 Find a stainless steel bowl.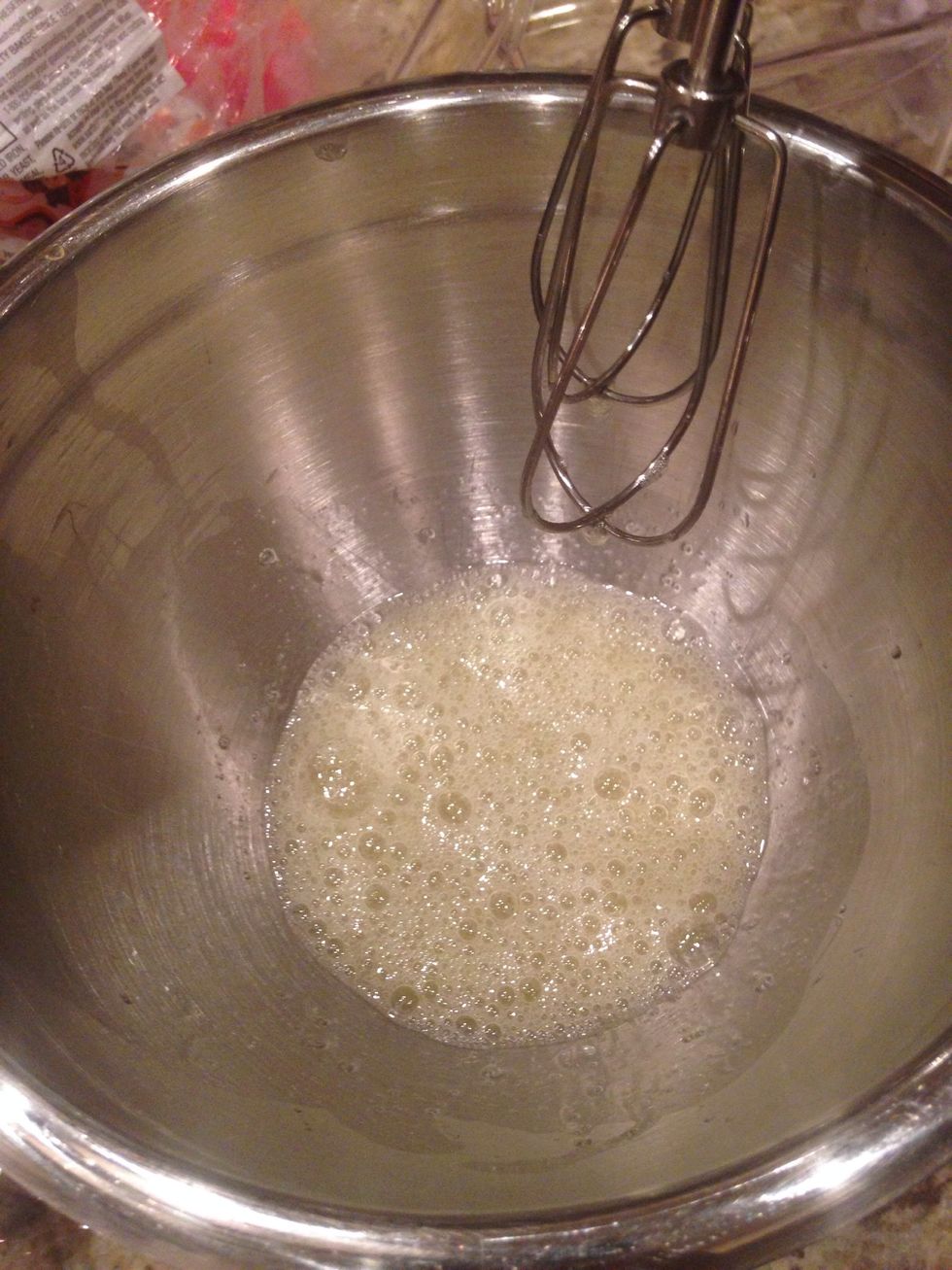 Add two egg whites, to your stainless steel bowl.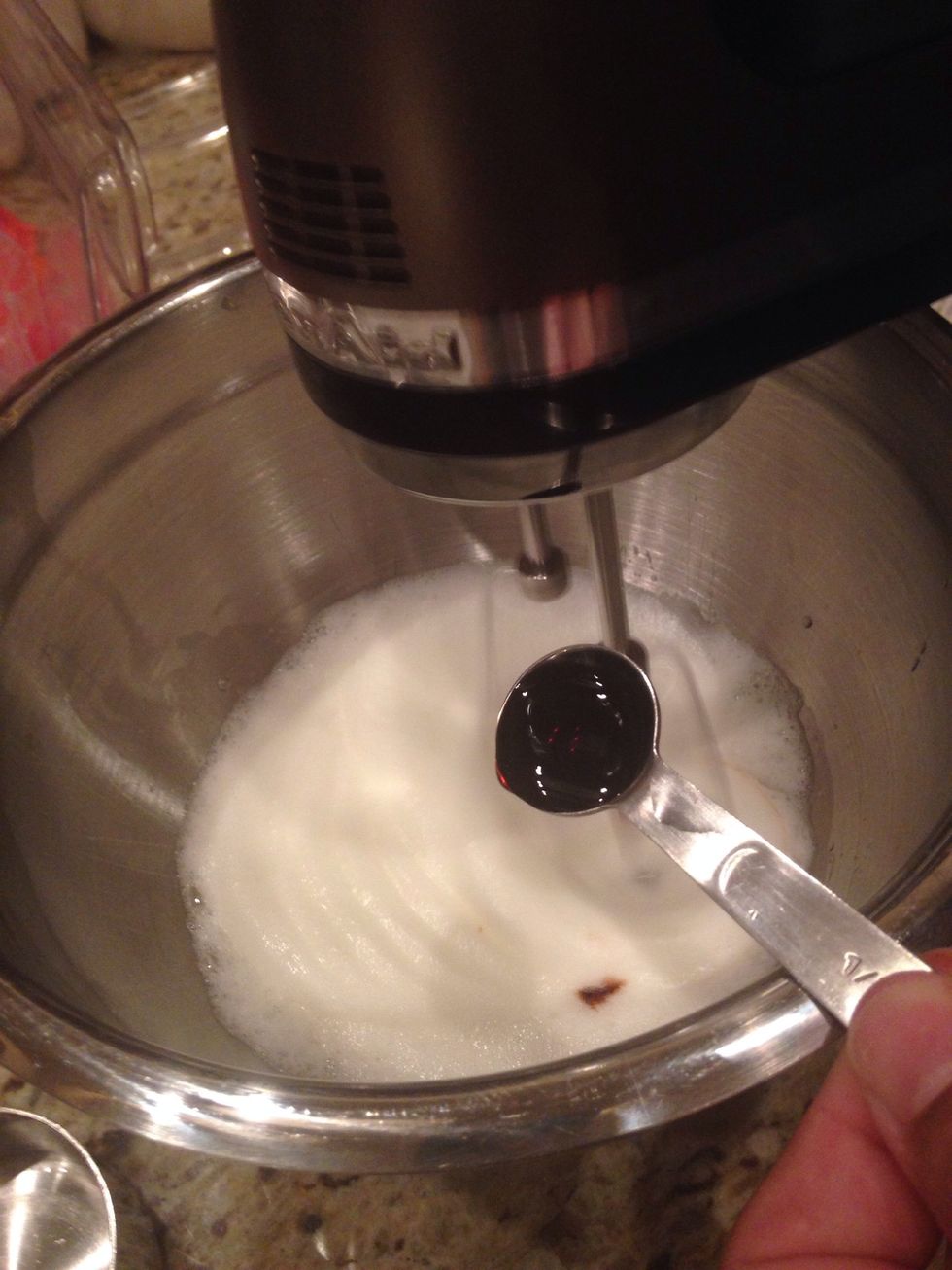 Add vanilla to the egg whites, and use a mixer to stir. Stir for about 5-6 minutes!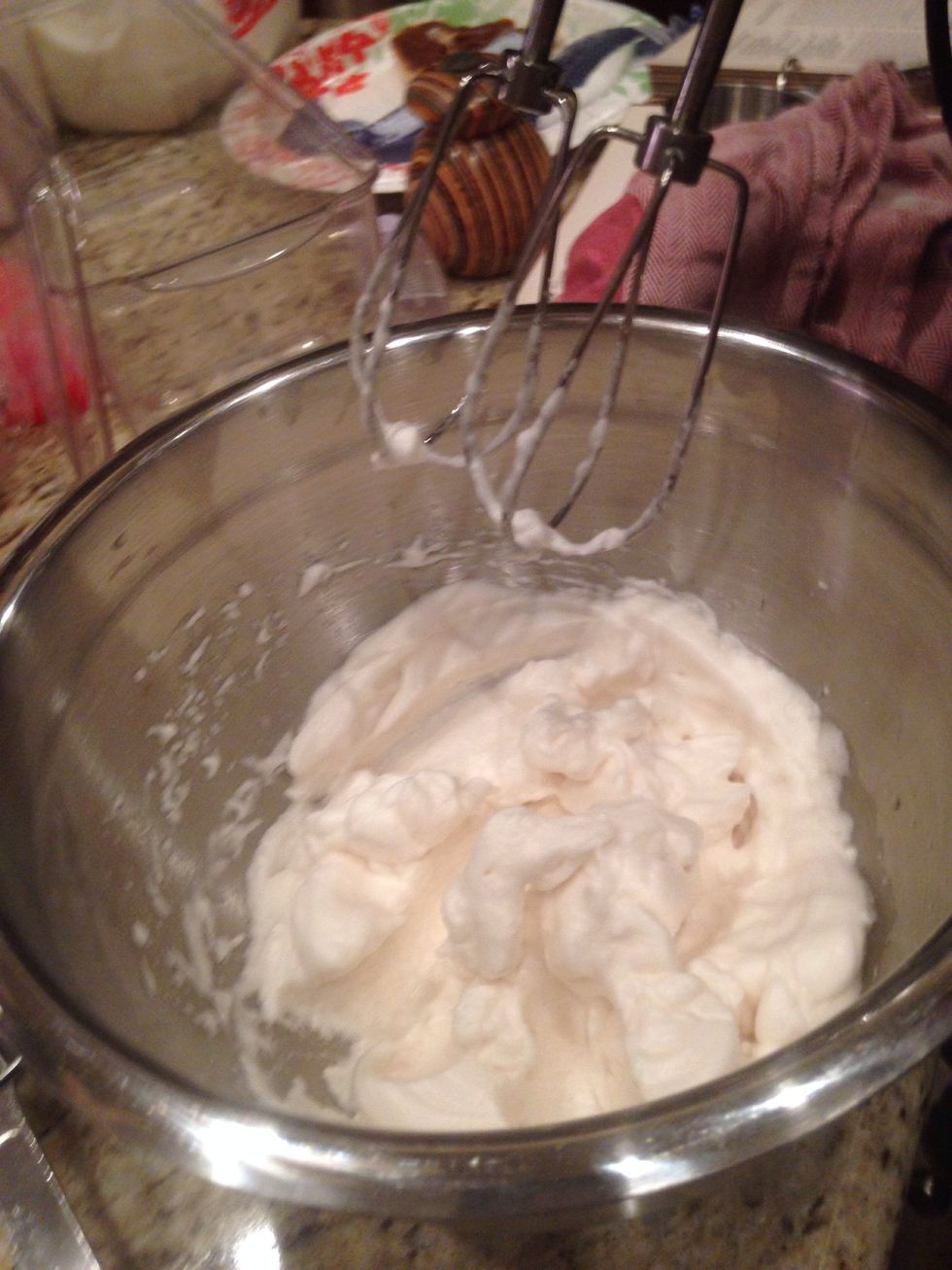 This is what it should look like.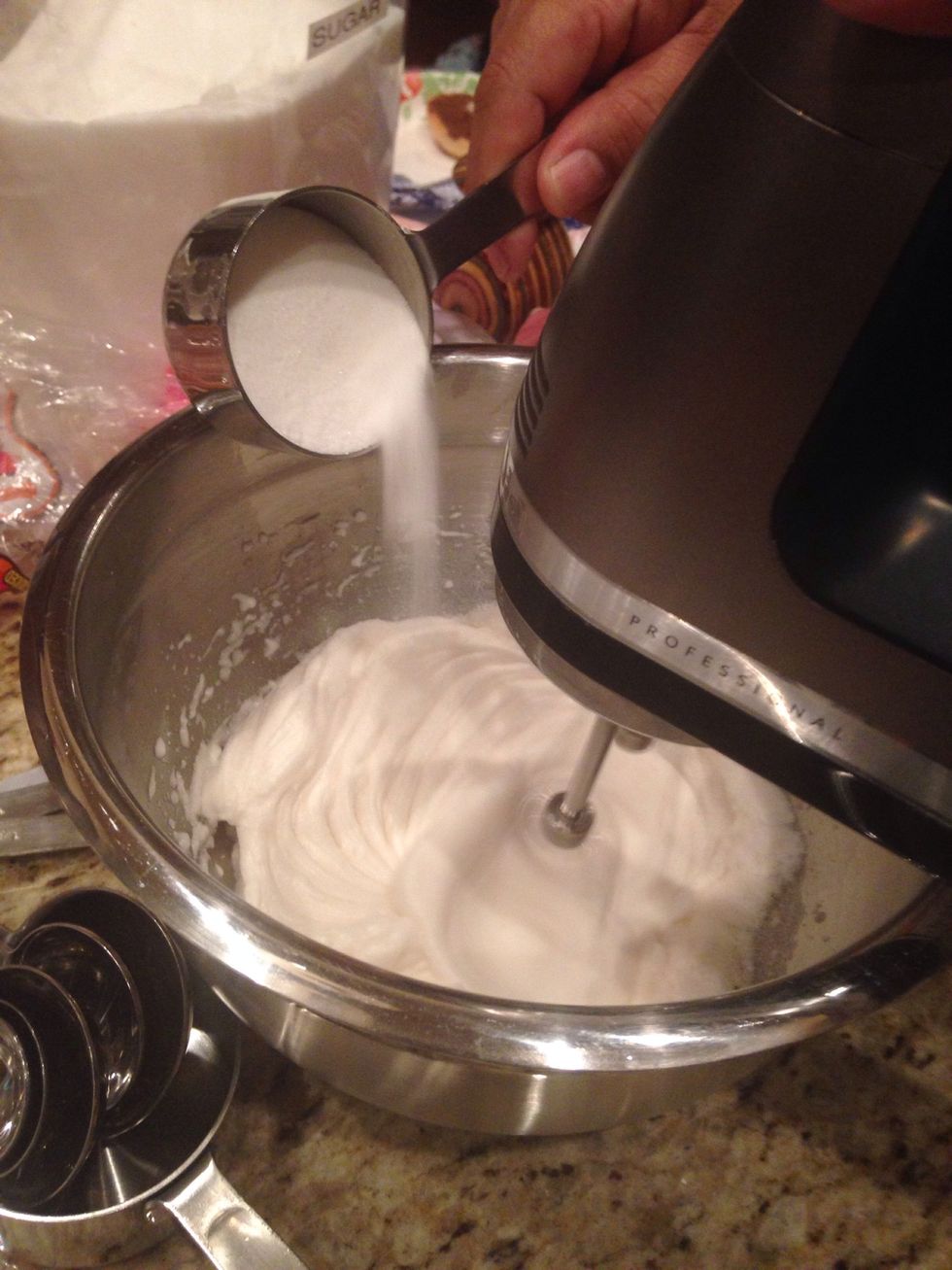 You then begin to add sugar, only a little at a time, while stirring.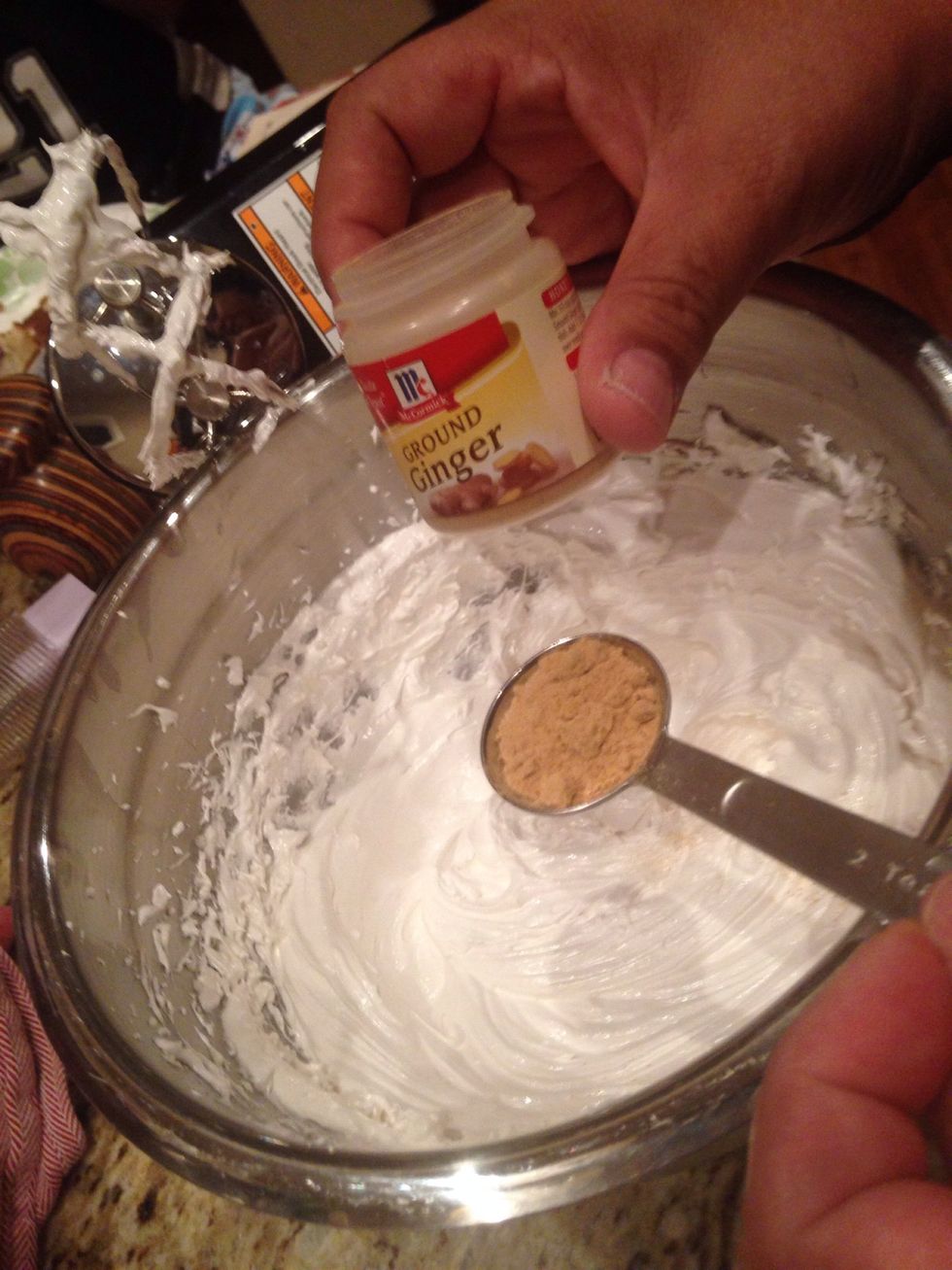 Next, add ginger to this mixture. Stir for about 30 seconds.
After adding all of these ingredients, it should turn out like this!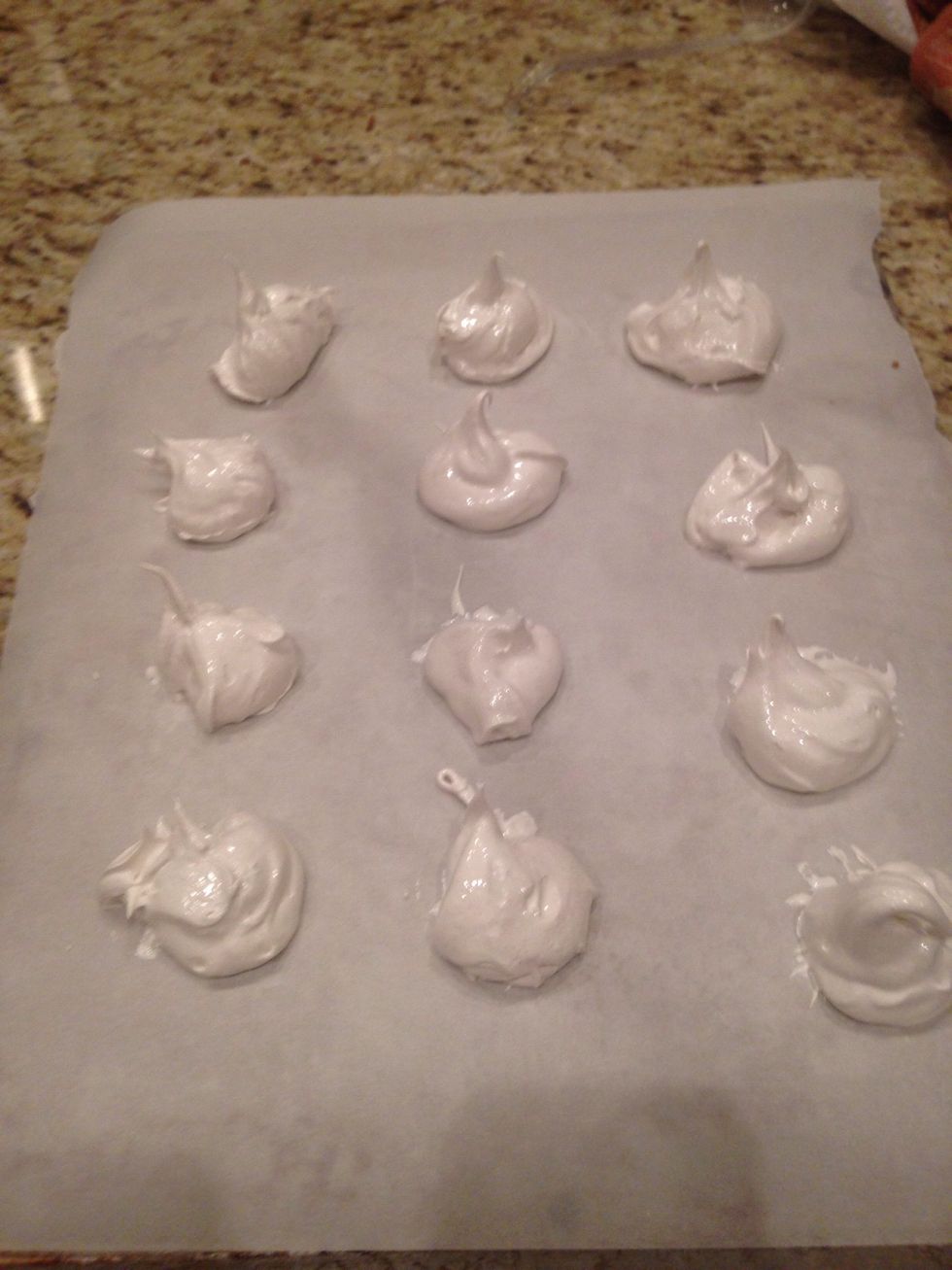 Then, you take a scooper and fill the pan with these soon to be macaroons.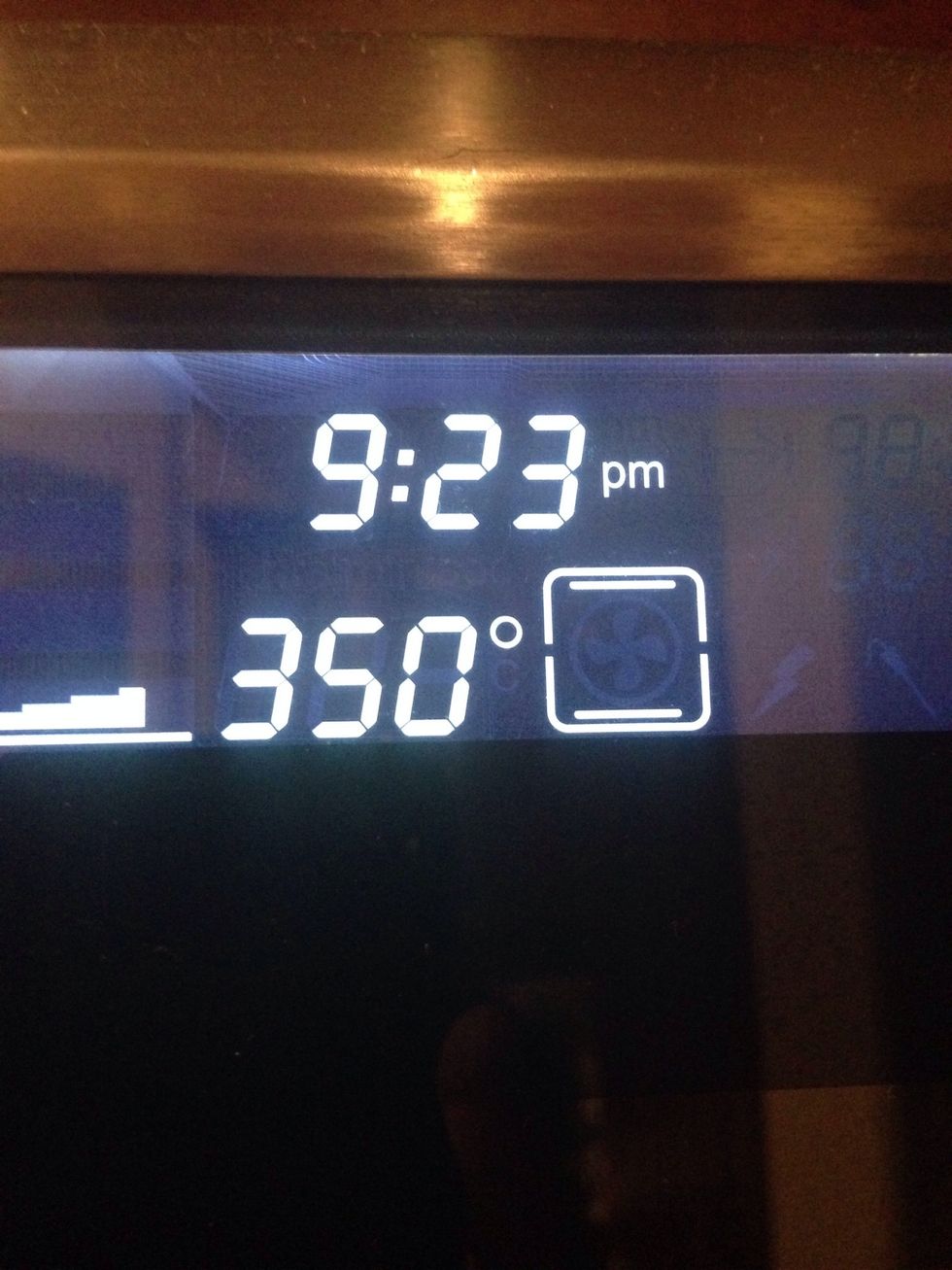 Preheat the oven to 350 degrees.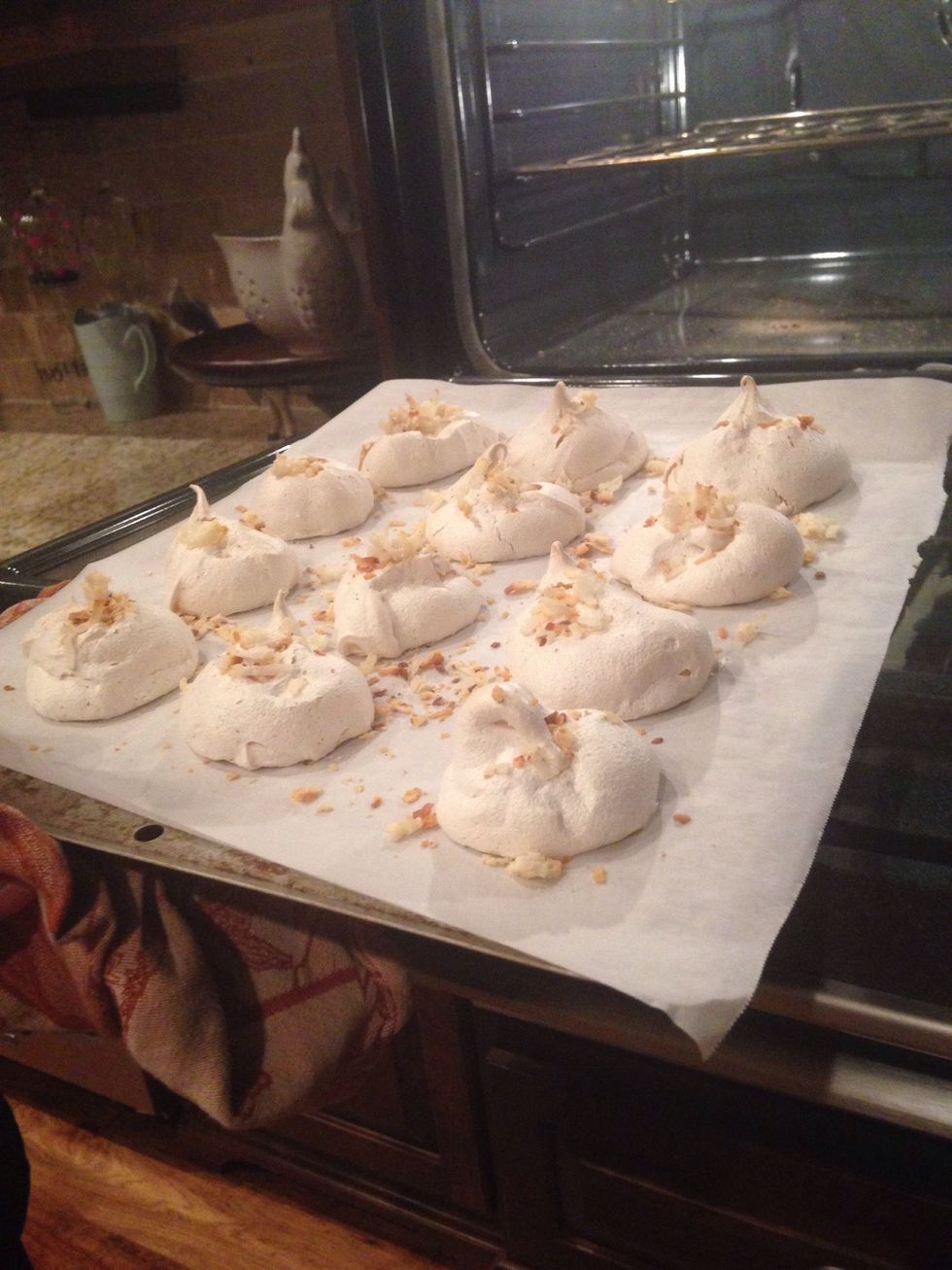 Lower it back down to 325 degrees after done preheating. Add the macaroons with coconut on them to the oven!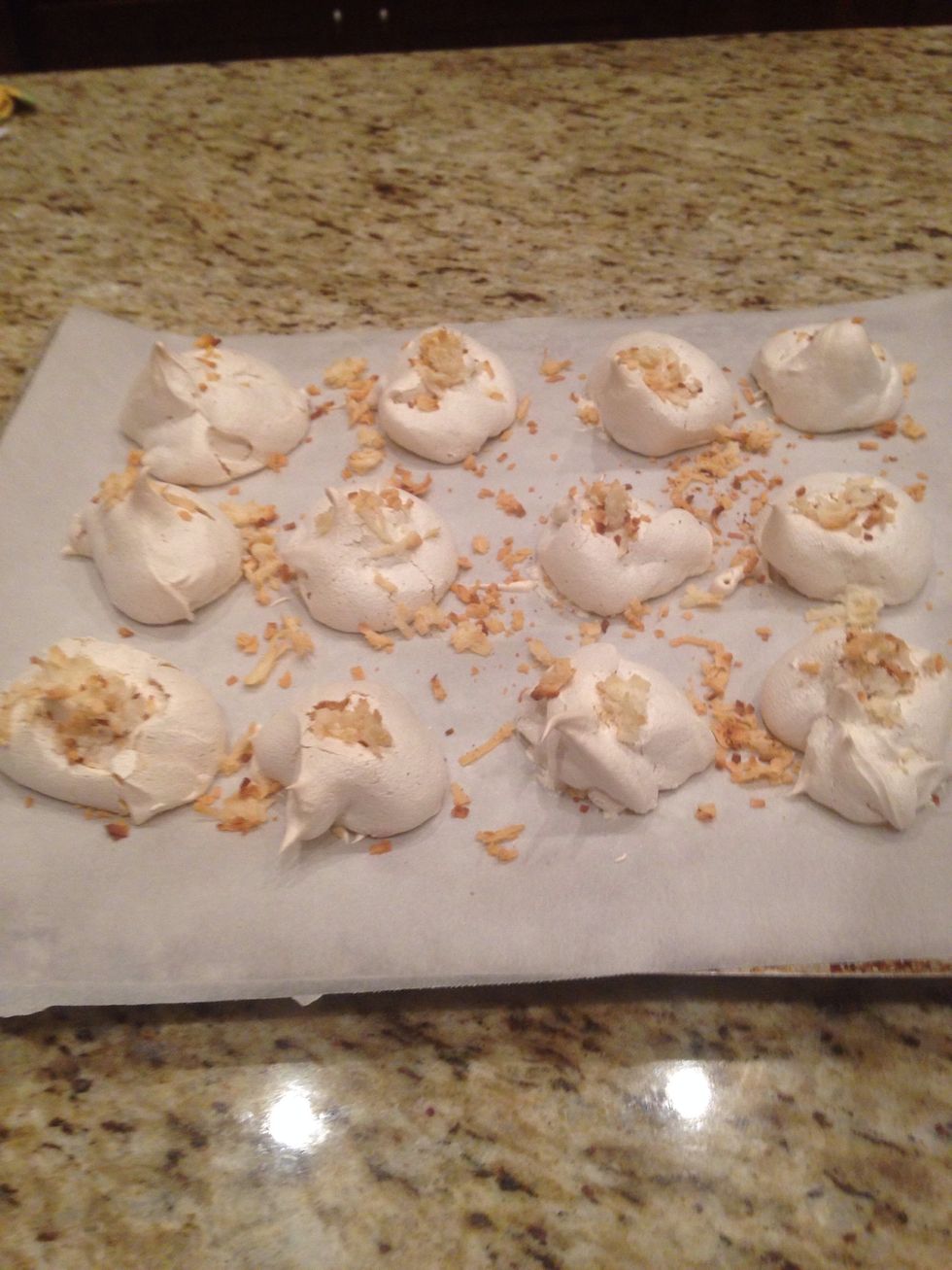 After of 15-20 minutes of cooking...enjoy your homemade macaroons!
1.0 Steel bowl
2/3c Sugar
3.0oz Coconut
2.0tsp Ginger
2.0 Egg whites
1.0 Wooden spoon
1.0 Mixer
1.0 Parchment paper
2.0tsp Vanilla
1.0tsp Pan