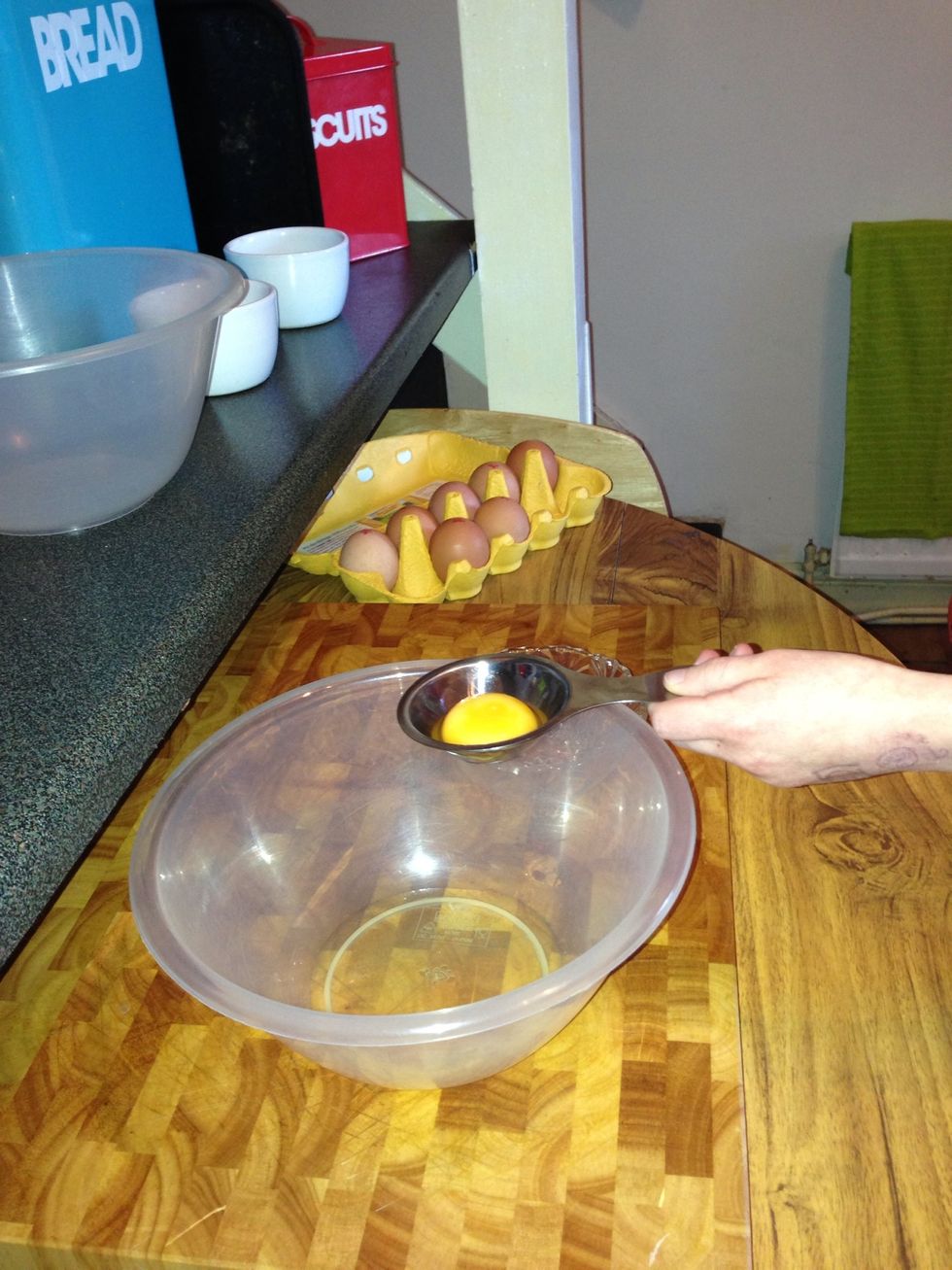 First separate the egg whites from the yolks. We are using an egg separator which makes this bit very easy.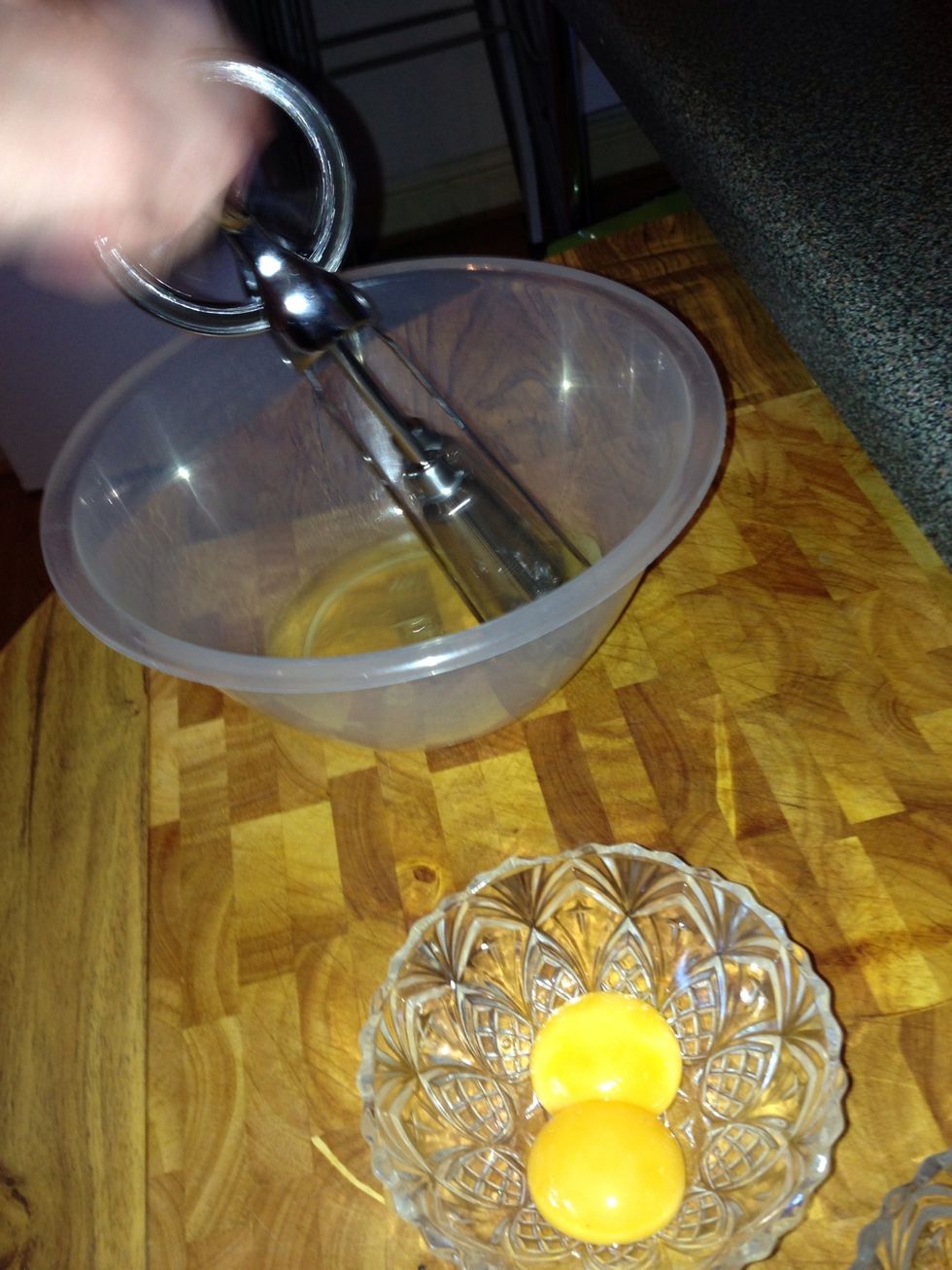 Now whisk up the whites until they change to a frothy substance with soft peaks ...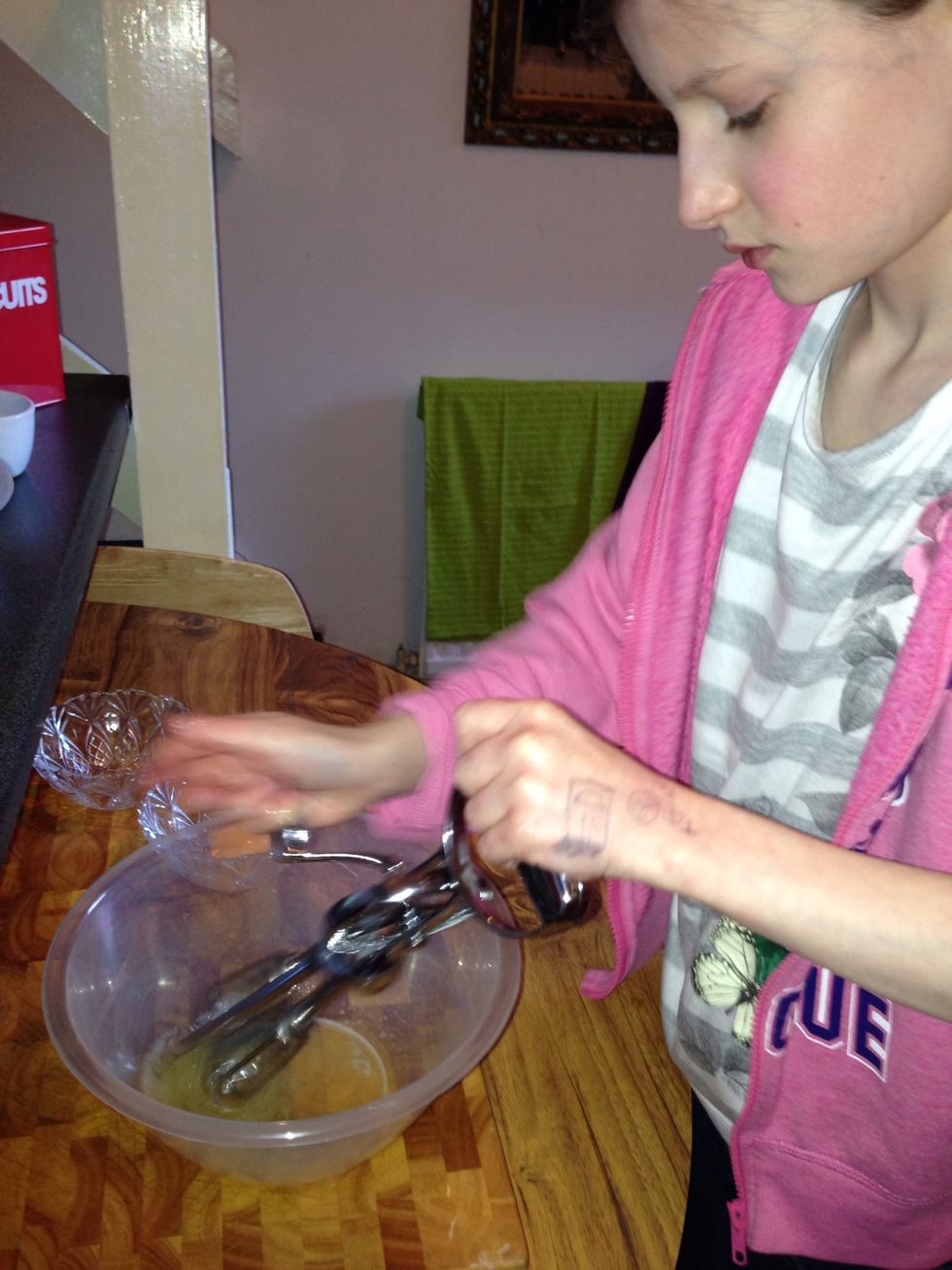 This bit takes time and effort...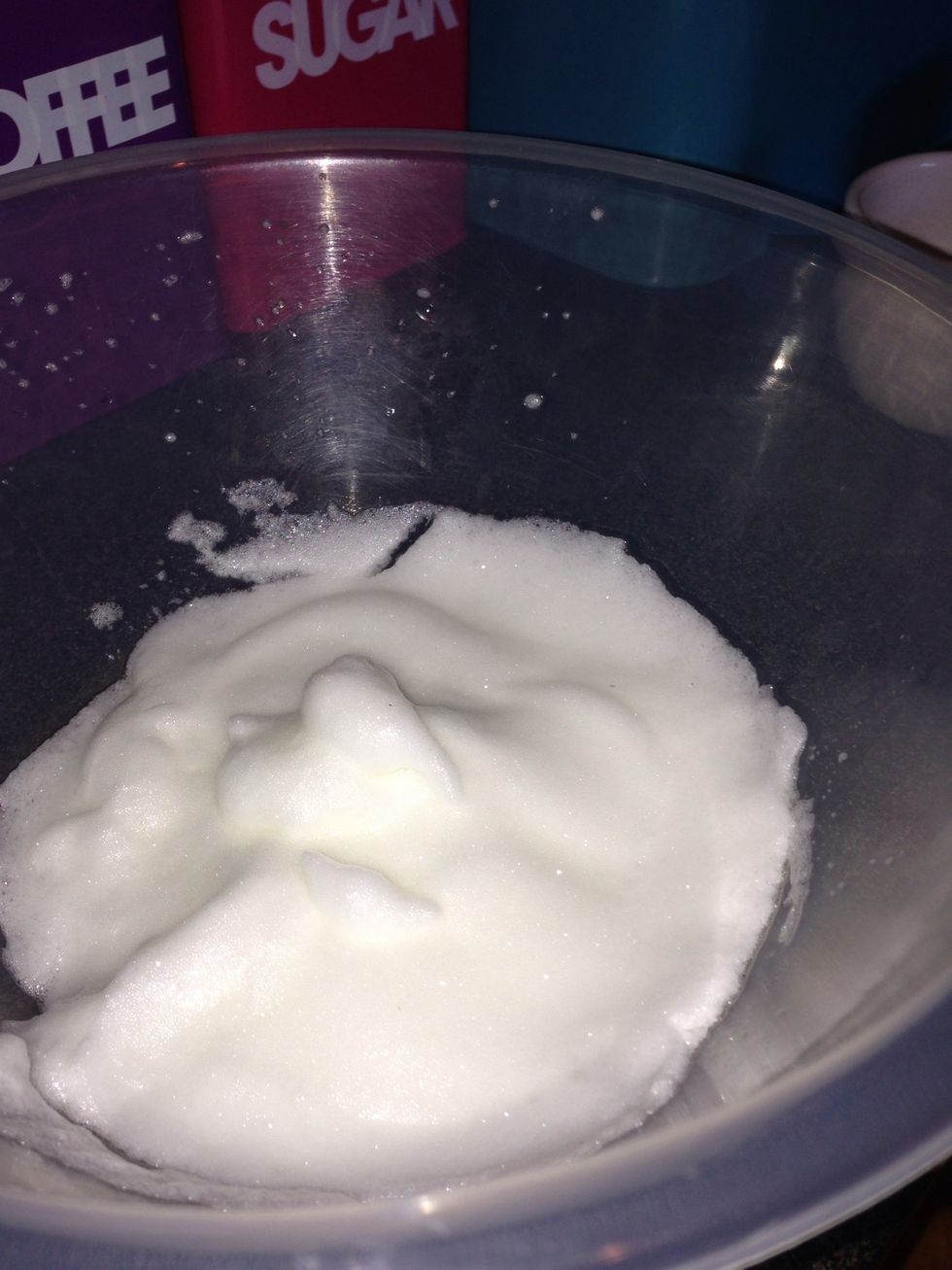 The whites should end up looking like this when ready.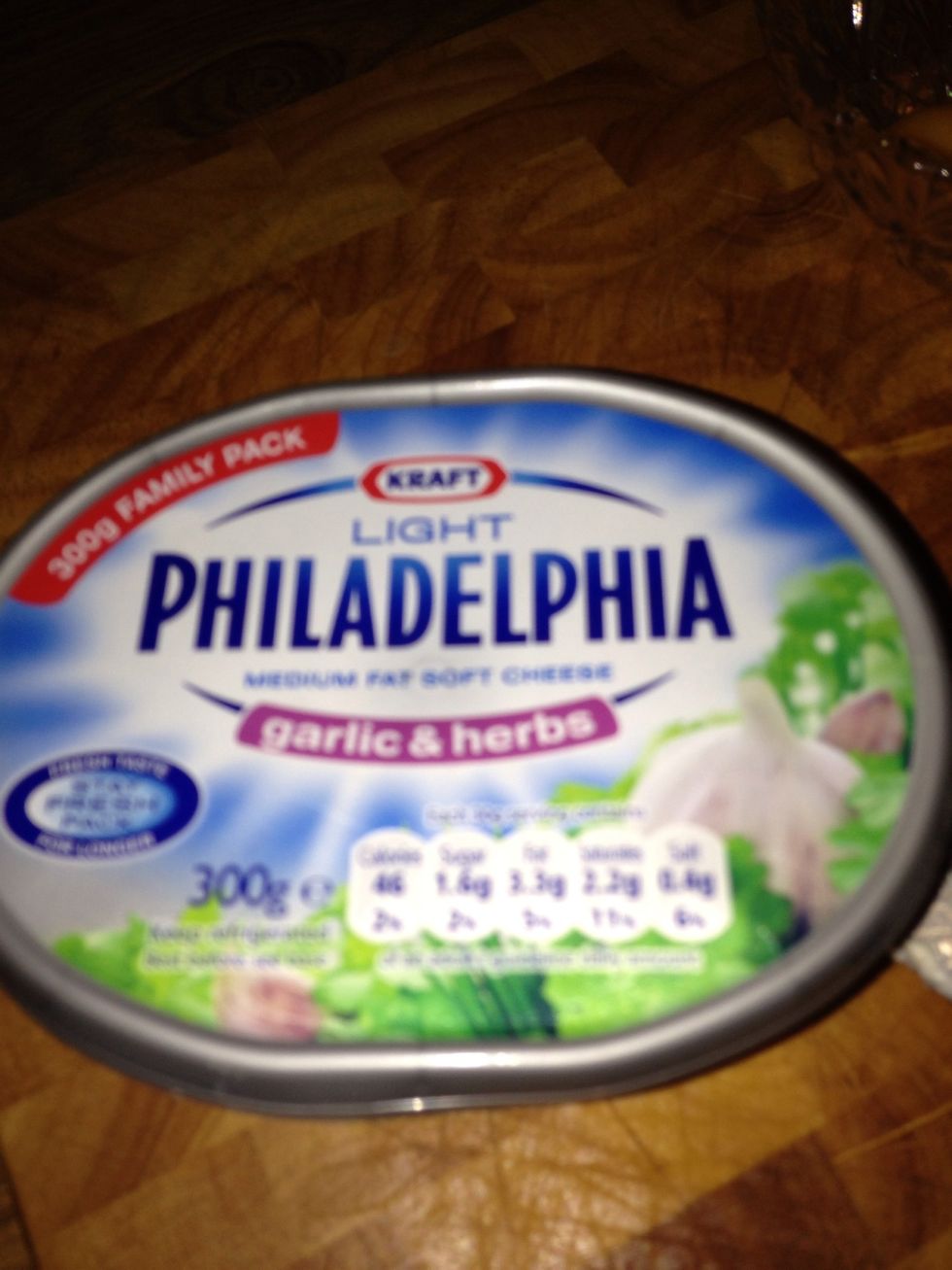 Here is a 300g tub of lovely garlic and herb soft cheese. We need to use a third of this. You could try other flavours if you don't like garlic.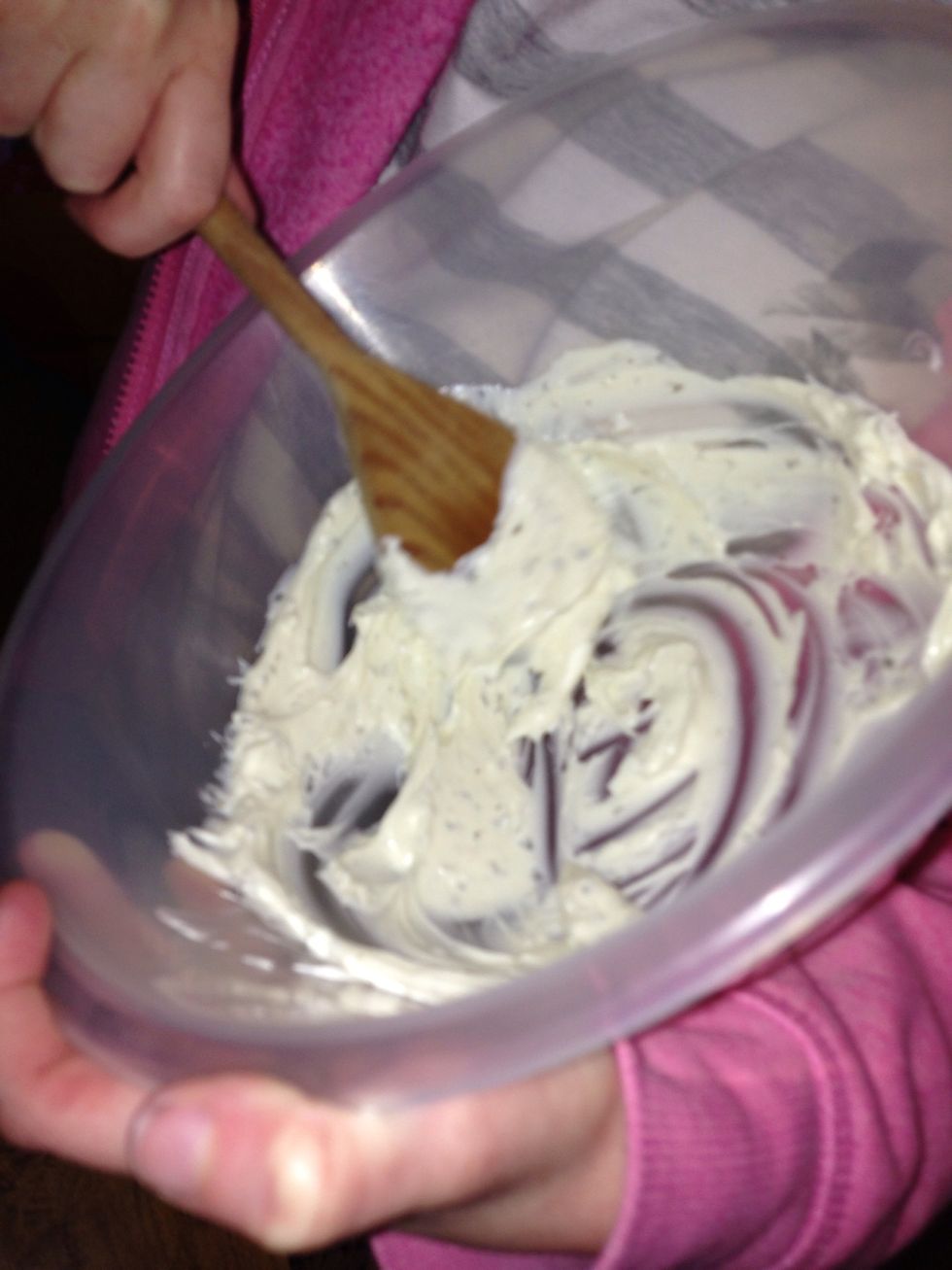 Mix the cheese on its own until it is soft and creamy
Then stir in the yolks until it blends into one colour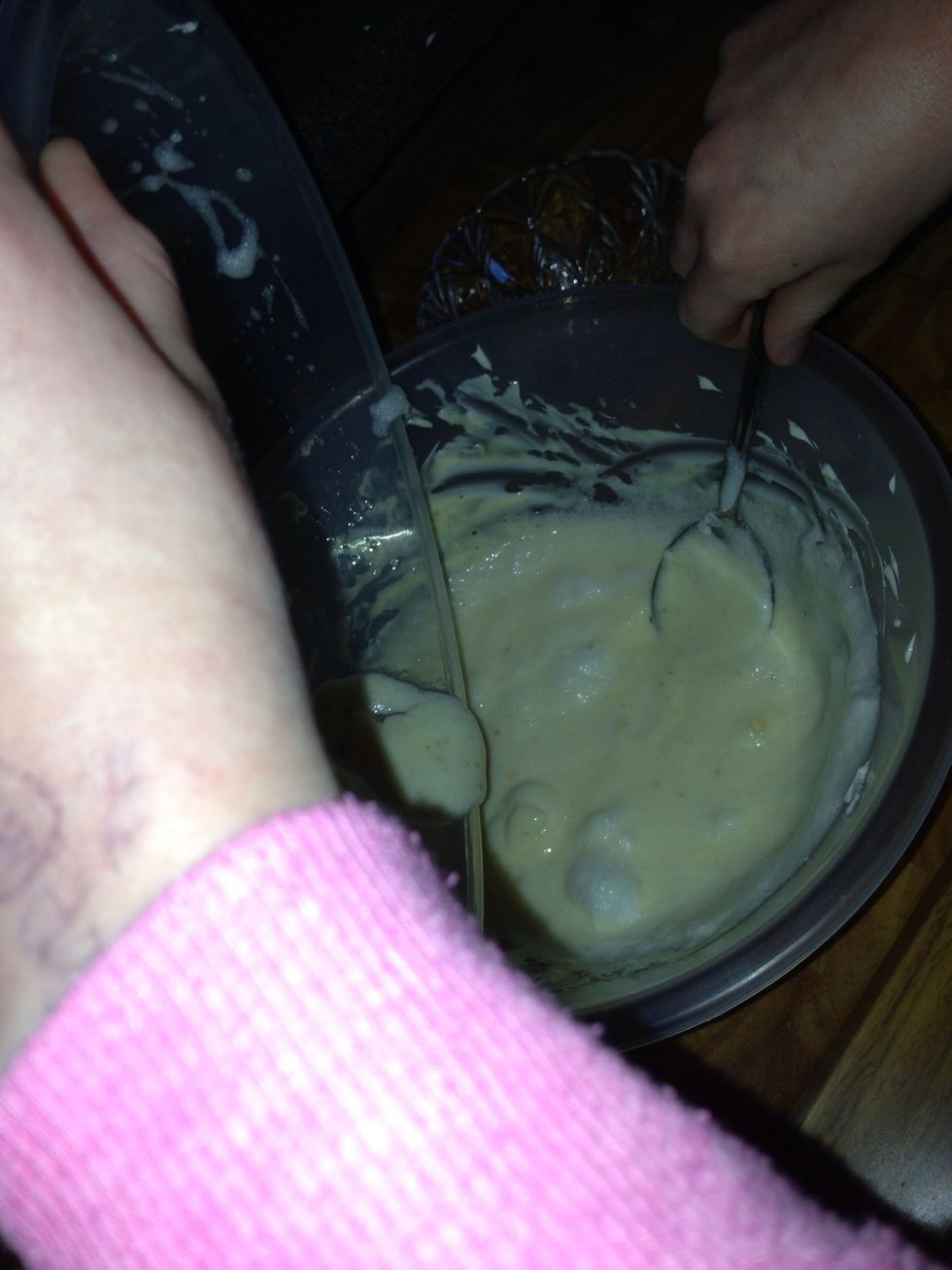 Carefully fold the fluffy whites into the same bowl as the cheese and yolk mixture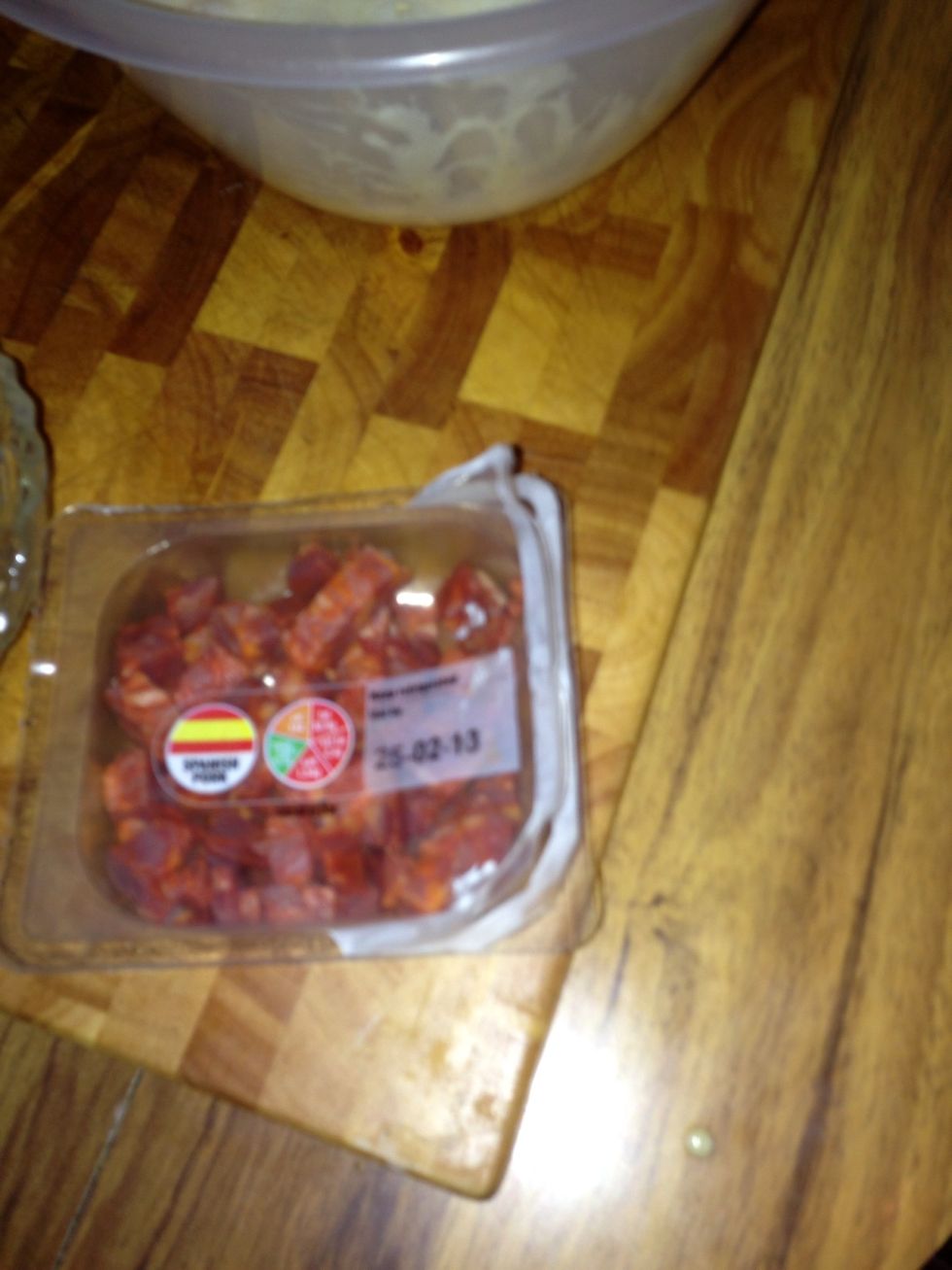 Here's the chorizo. We are using a whole tub but you can use less if you prefer.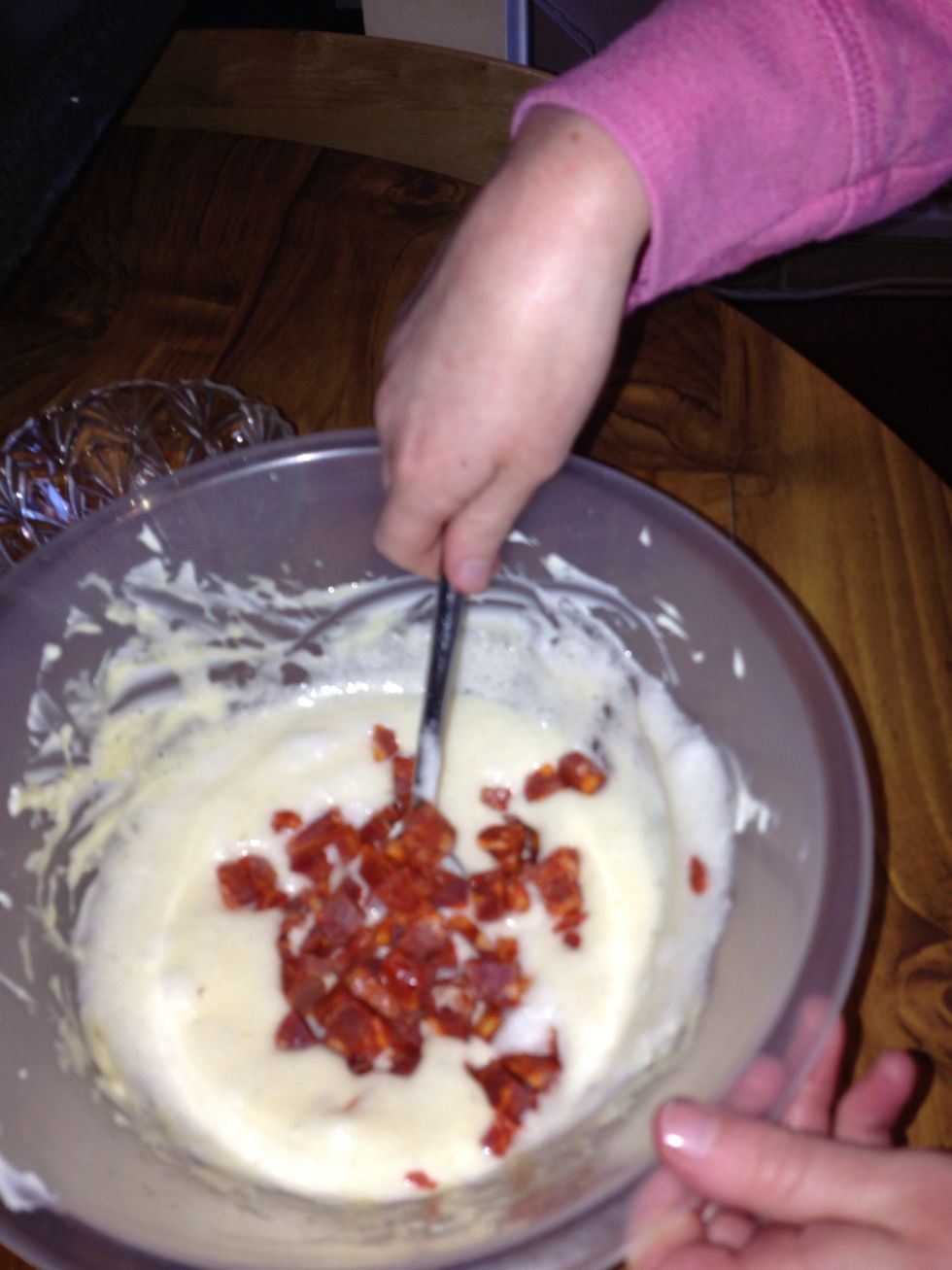 Mix the chorizo in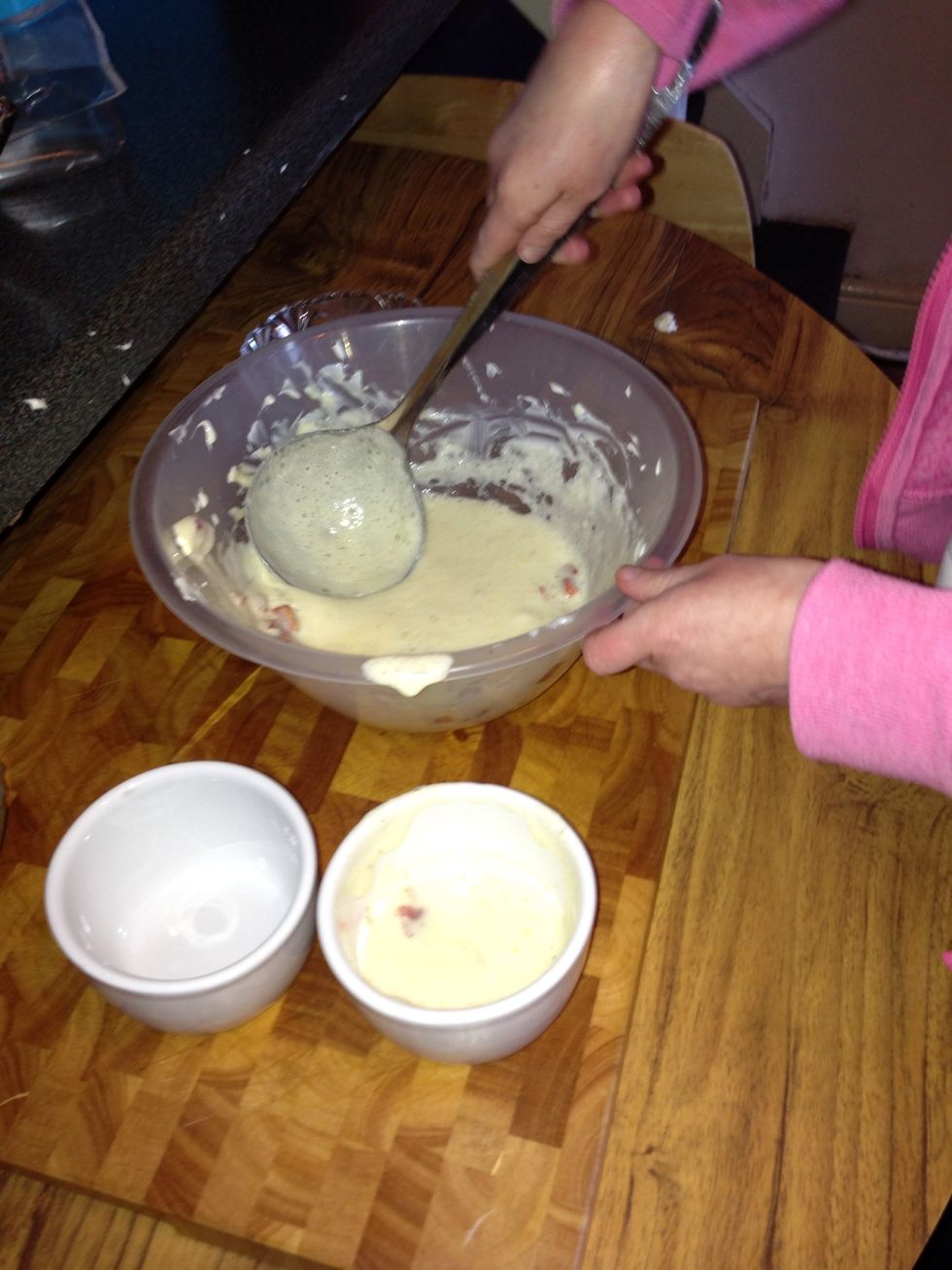 Then half the mixture between 2 ramekins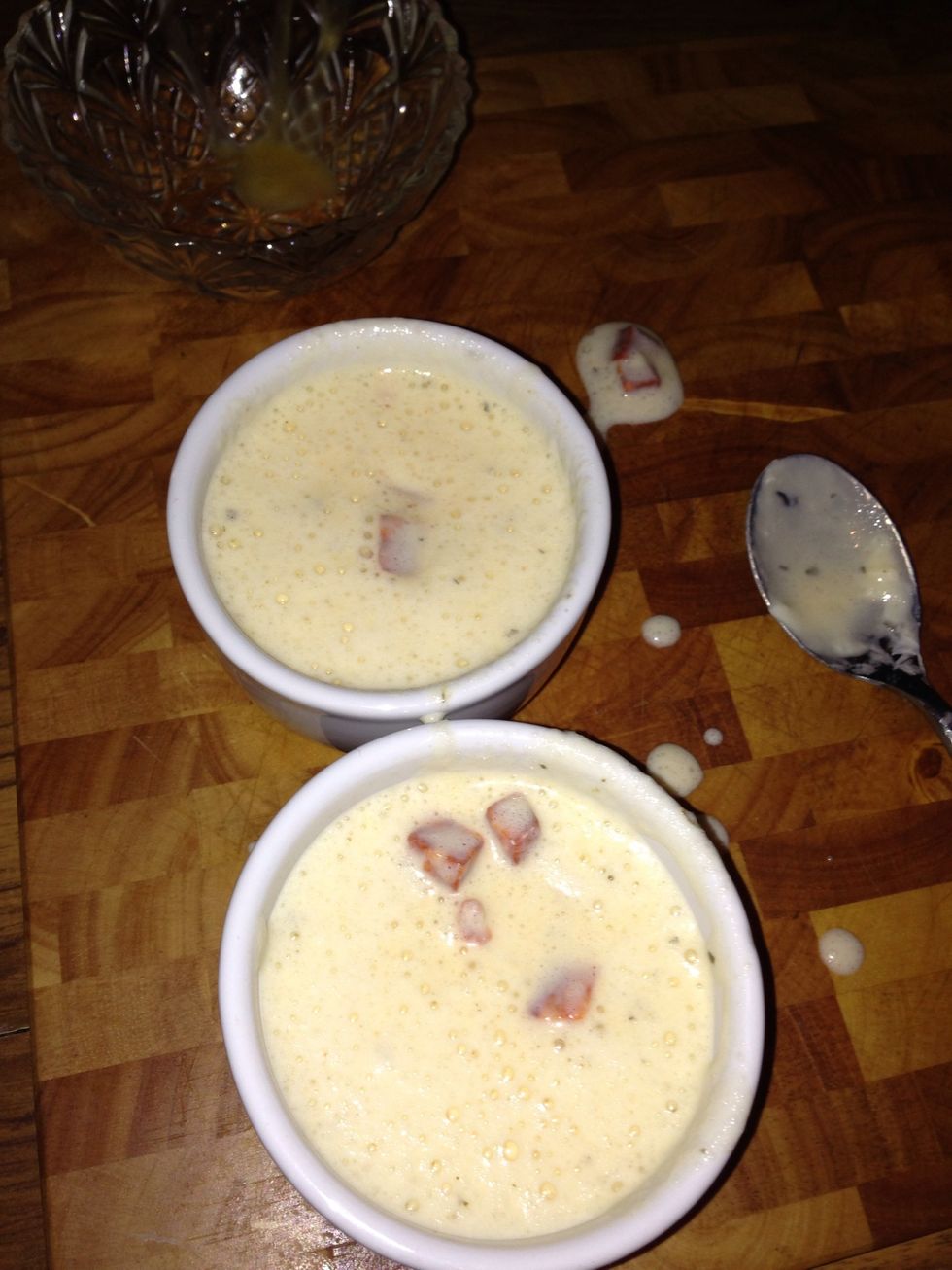 Like so...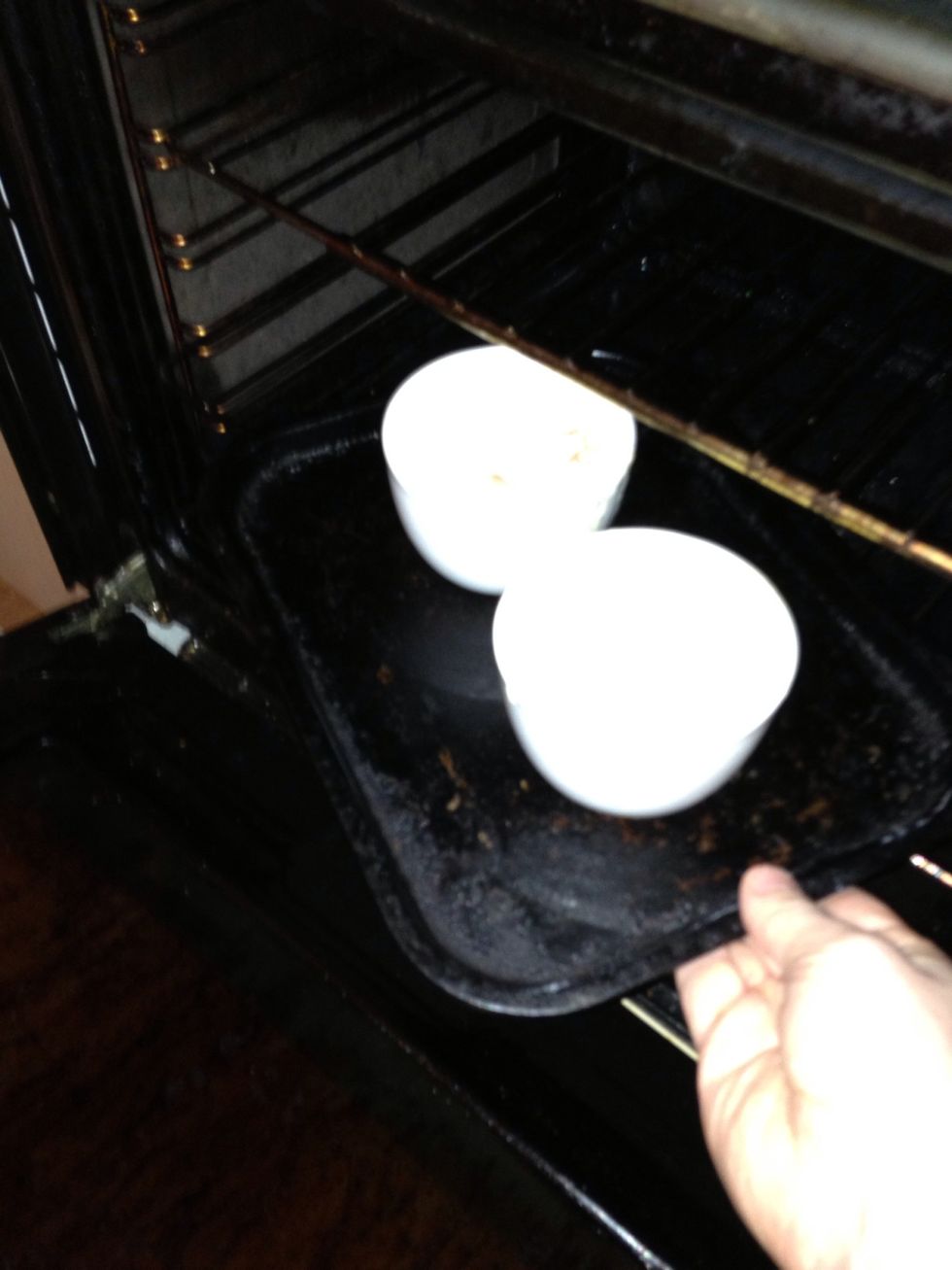 Pop them into a preheated oven on a baking tray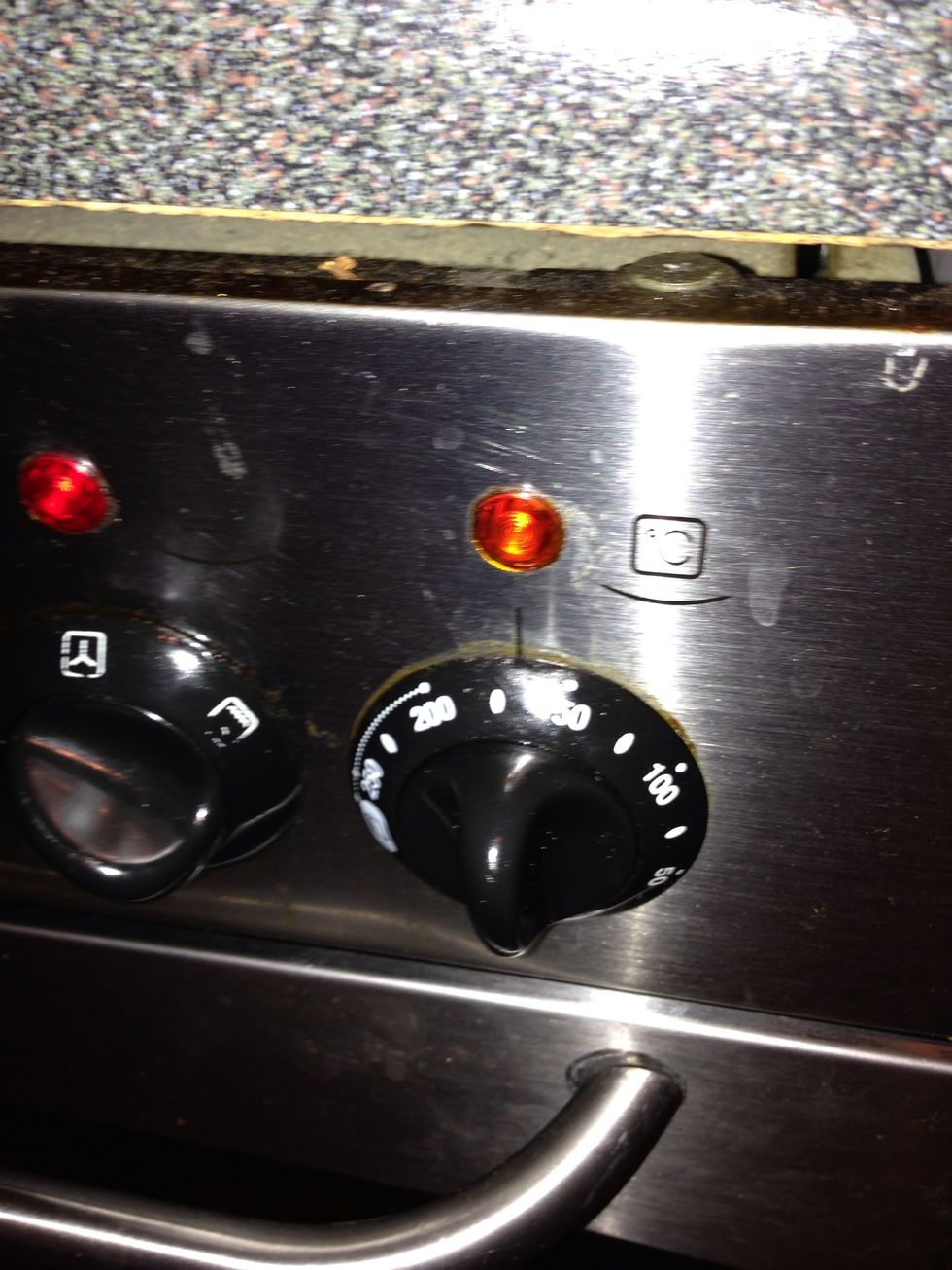 The oven should have been preheated to 345F / 170C during preparation. Leave for 25 minutes.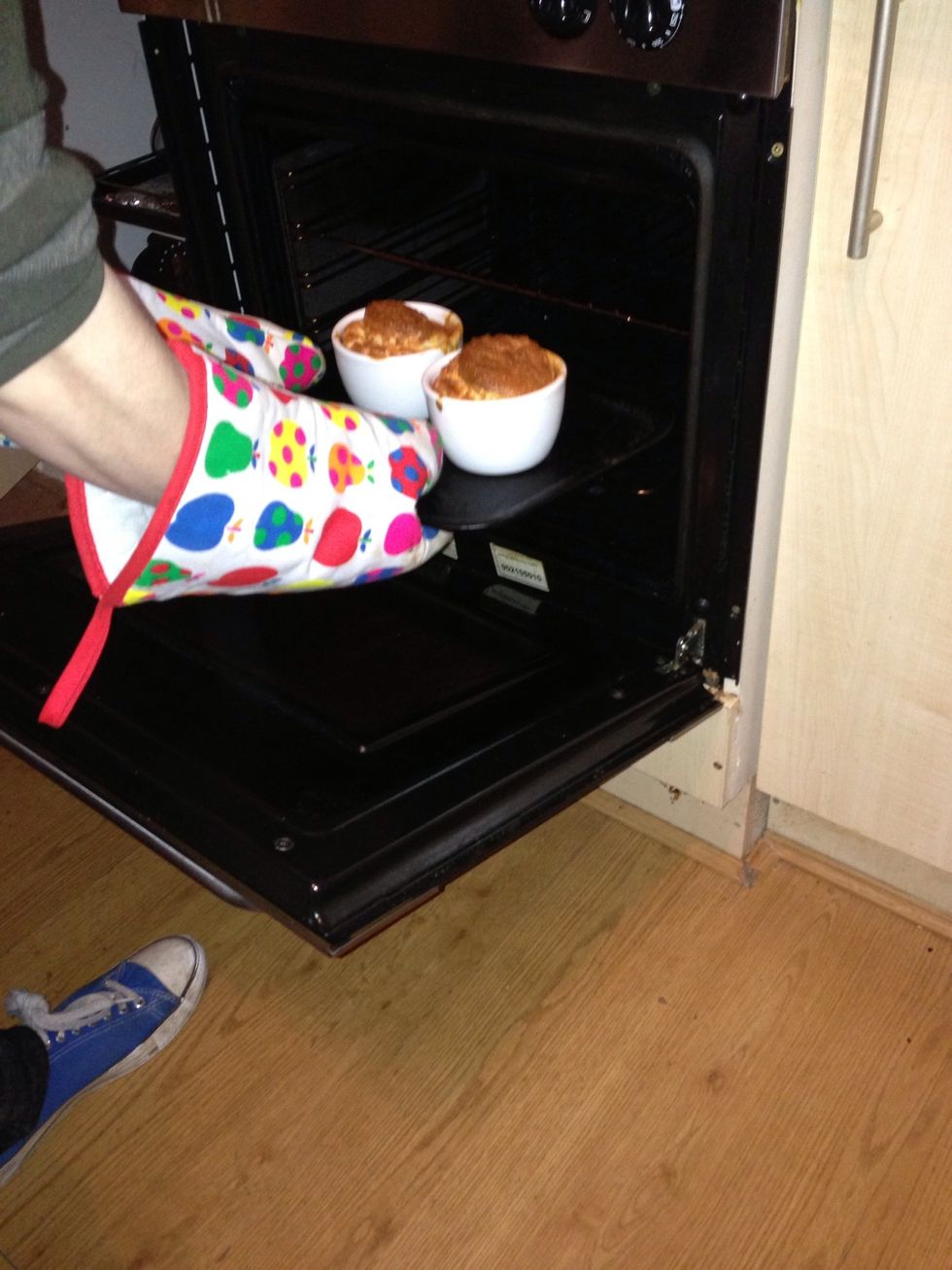 They should now be raised and golden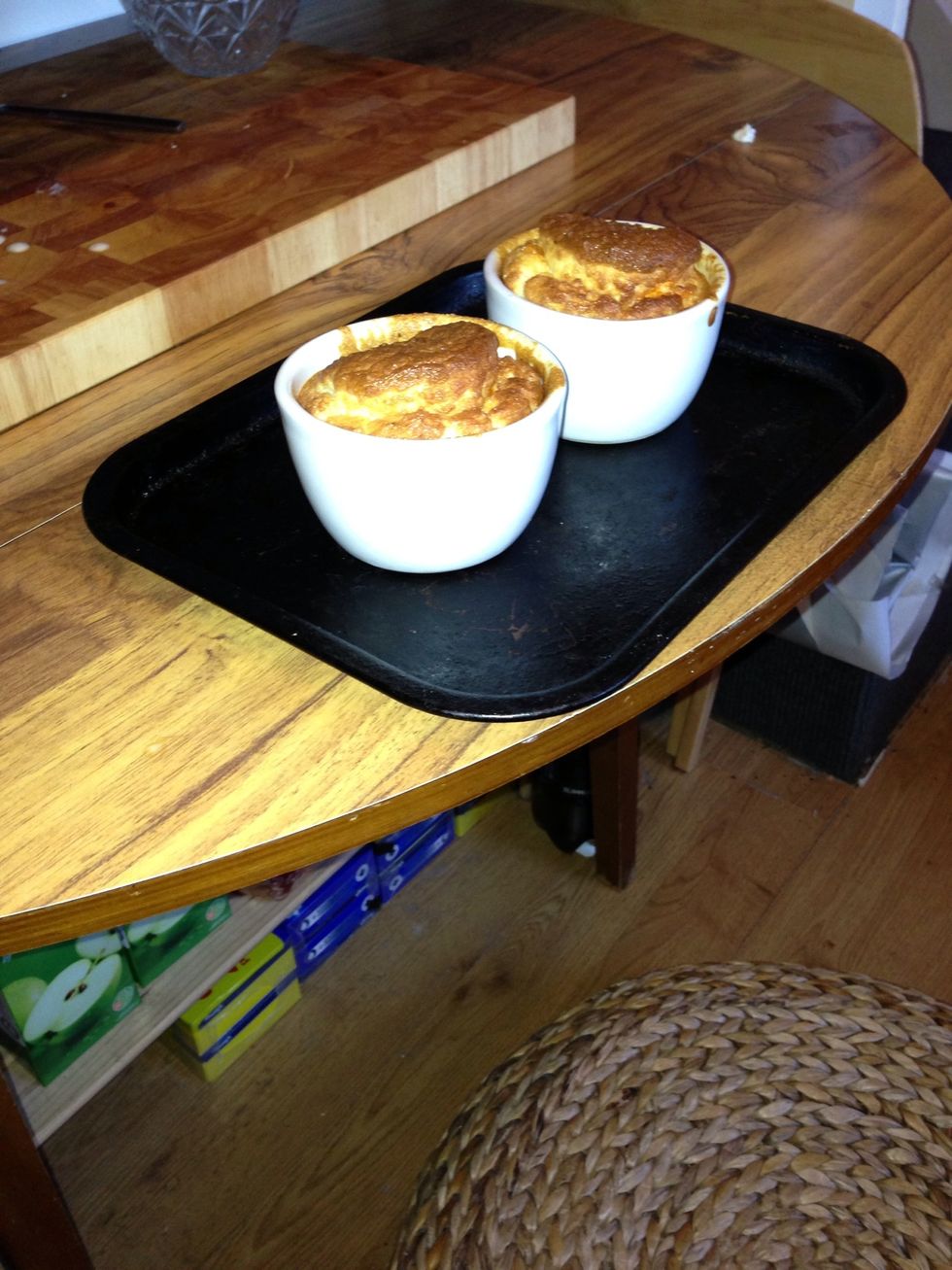 Mmmm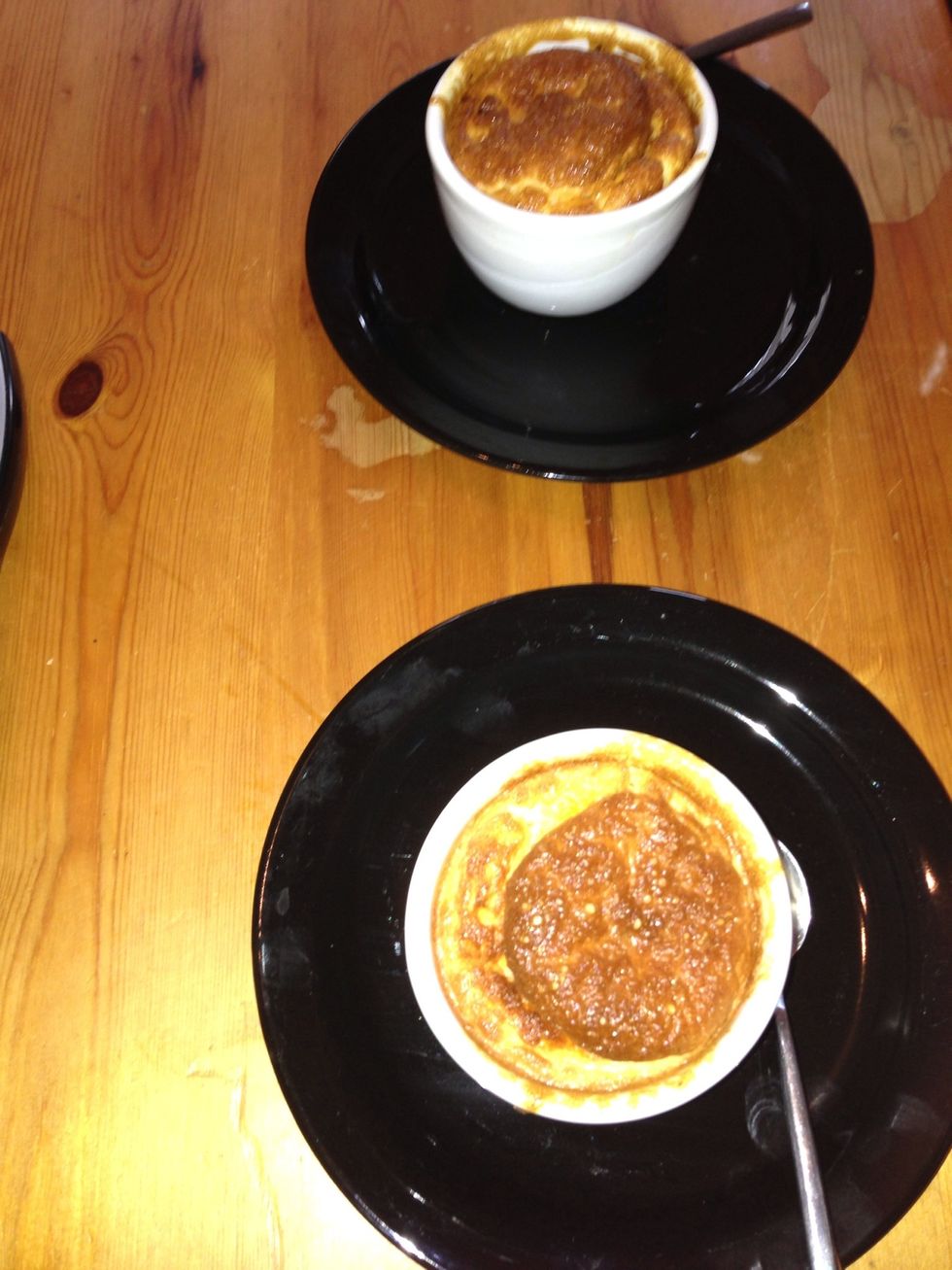 Serve on a cool plate in the ramekins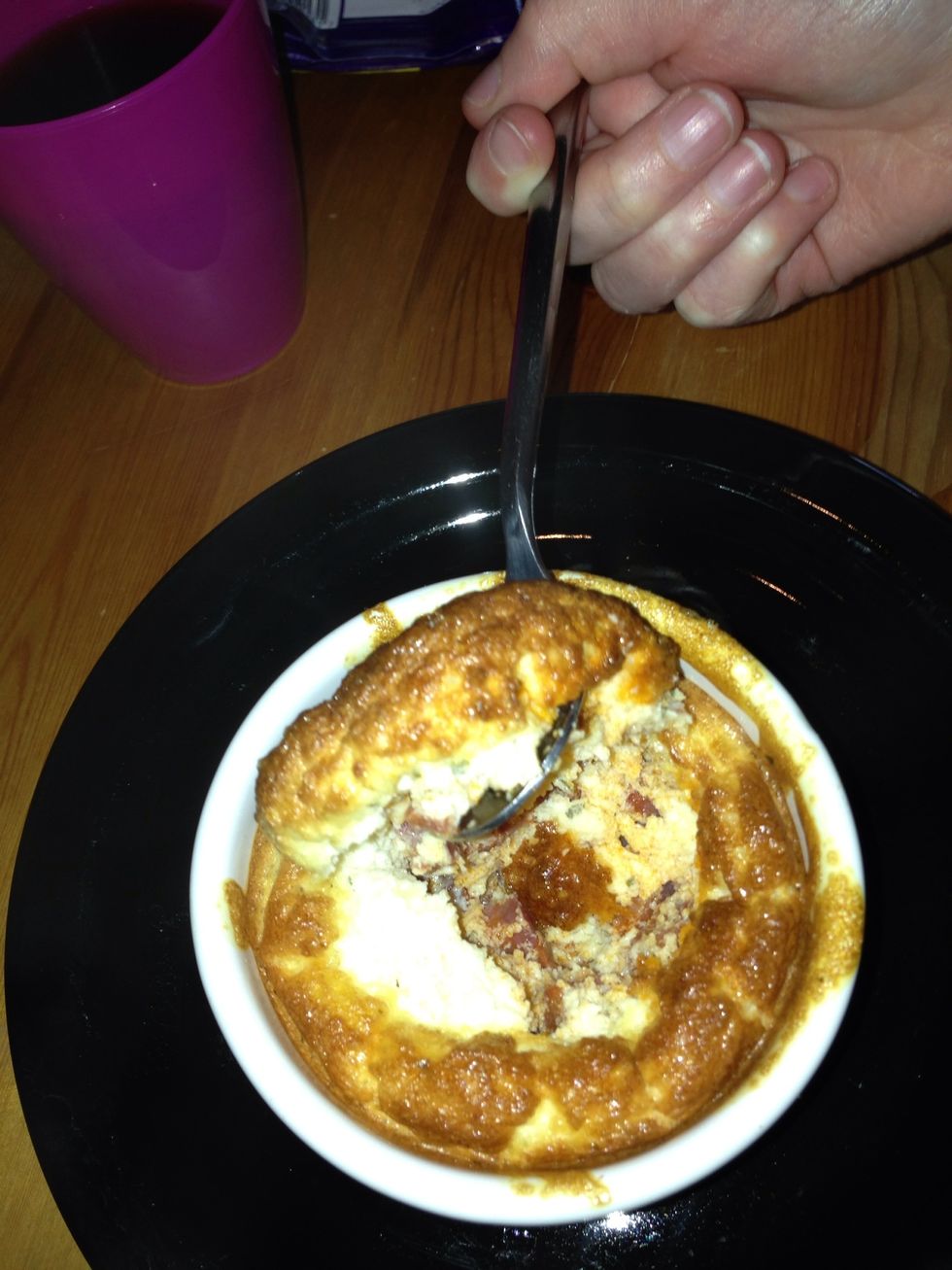 Yummy!
2.0 Large eggs
100.0g Philadelphia garlic and herb
Diced Chorizo
Whisk or mixer
Egg separator
Spoons
Bowls
2.0 Small ramekin dishes
1.0 Daughter to help make it fun.