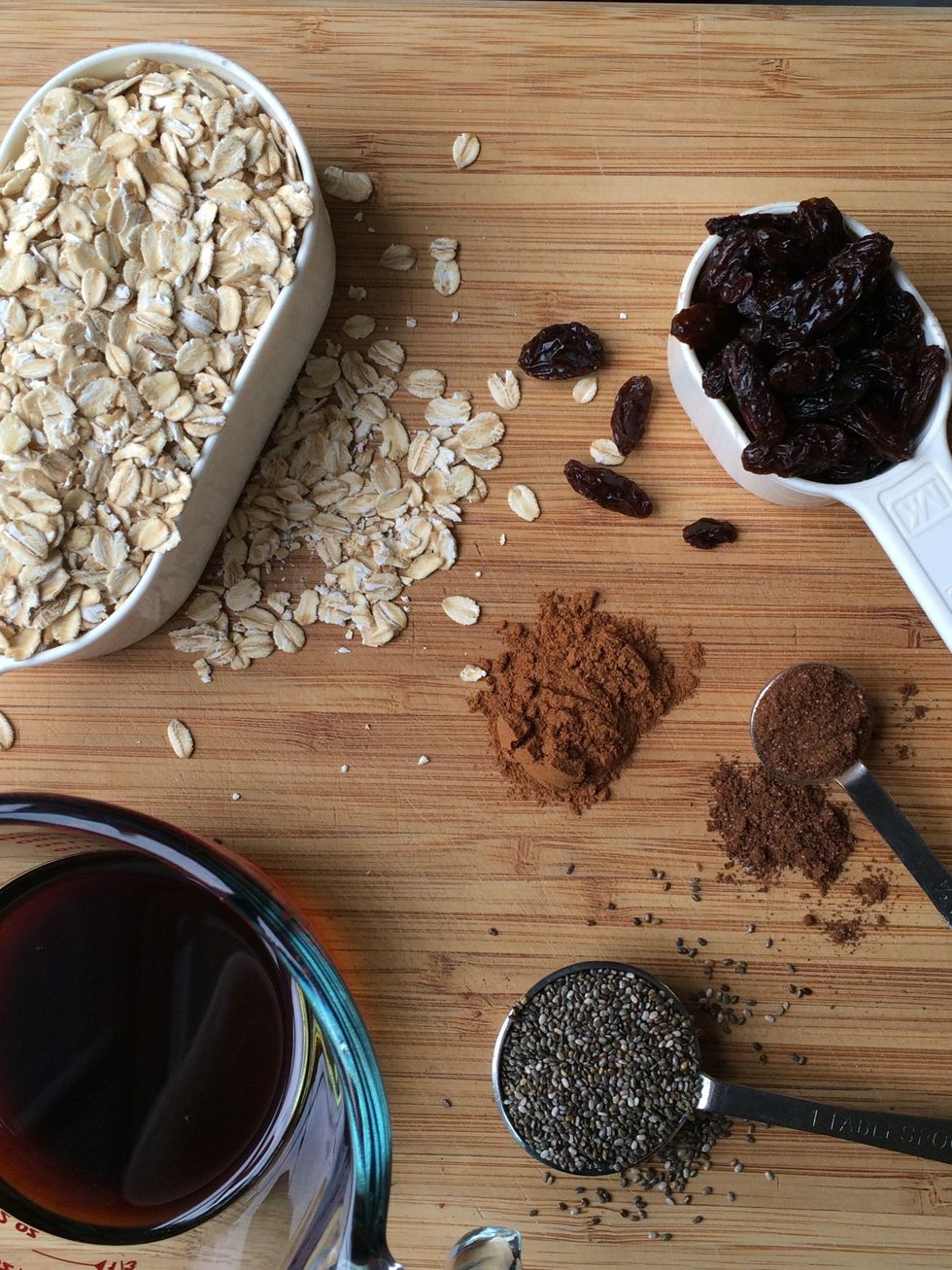 Gather ingredients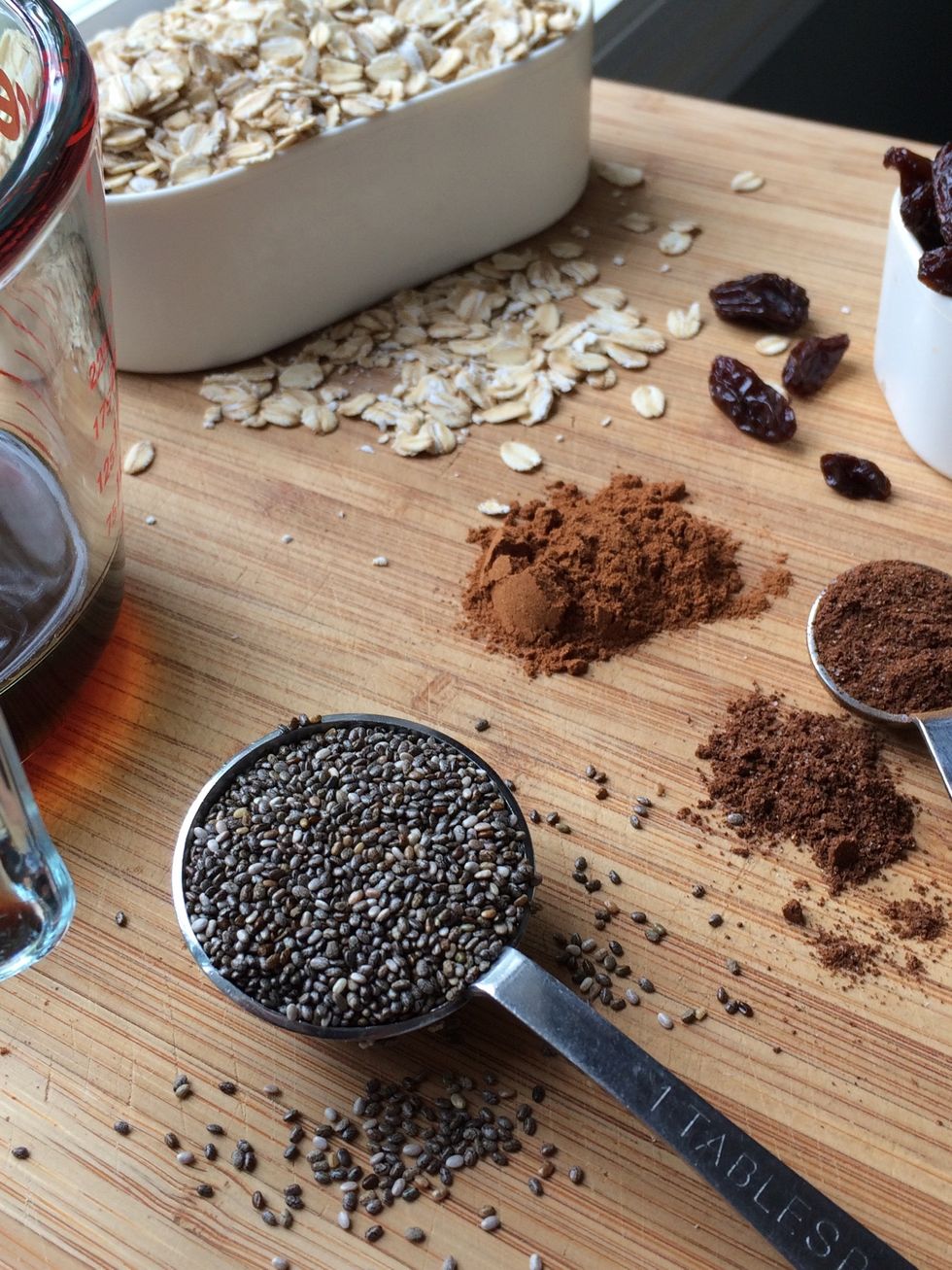 Chia seeds are optional but I like to add them in for a great healthy omega 3 burst!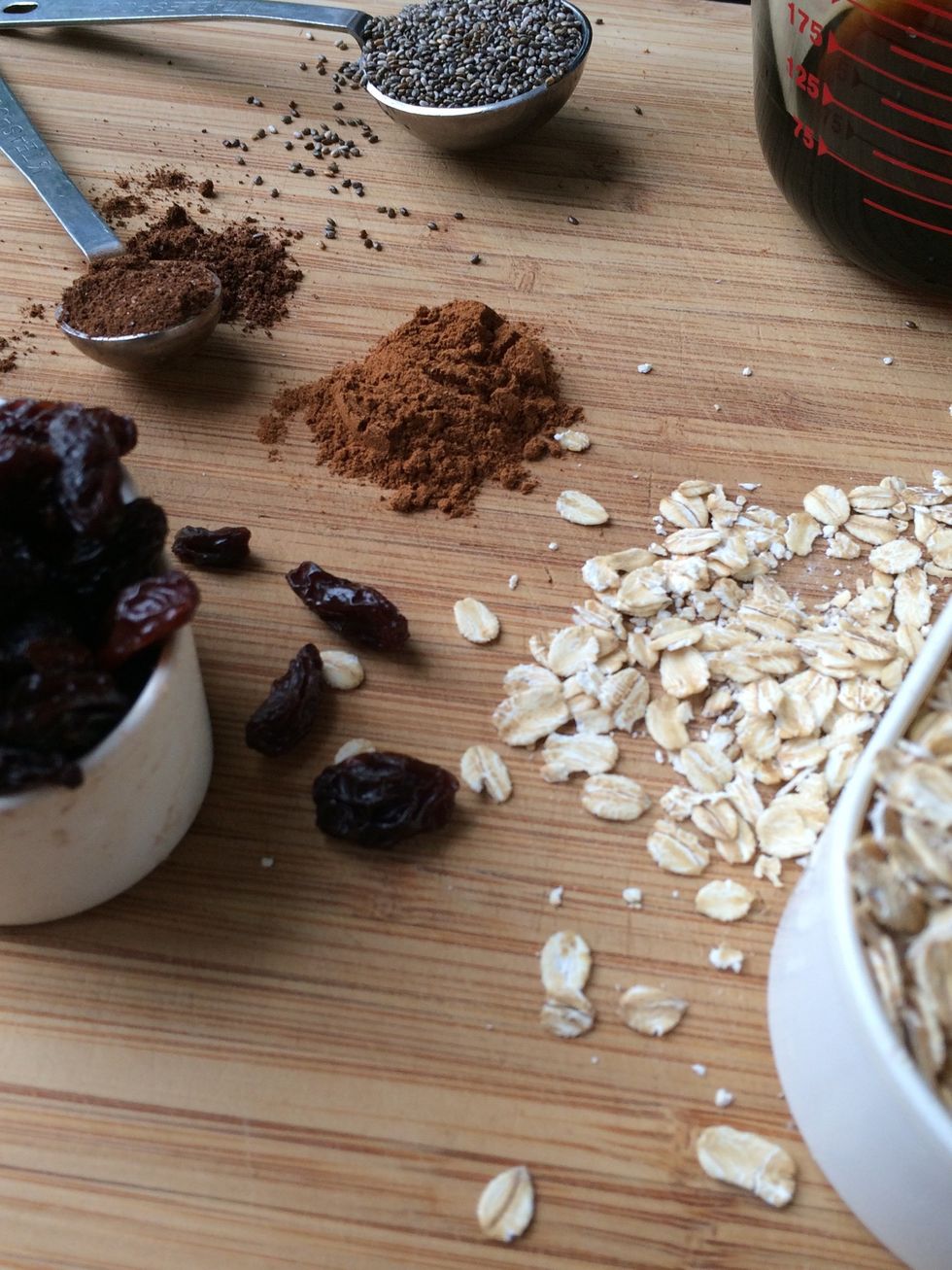 Add whatever spices suit your tastes. I like to add coffee spice for fun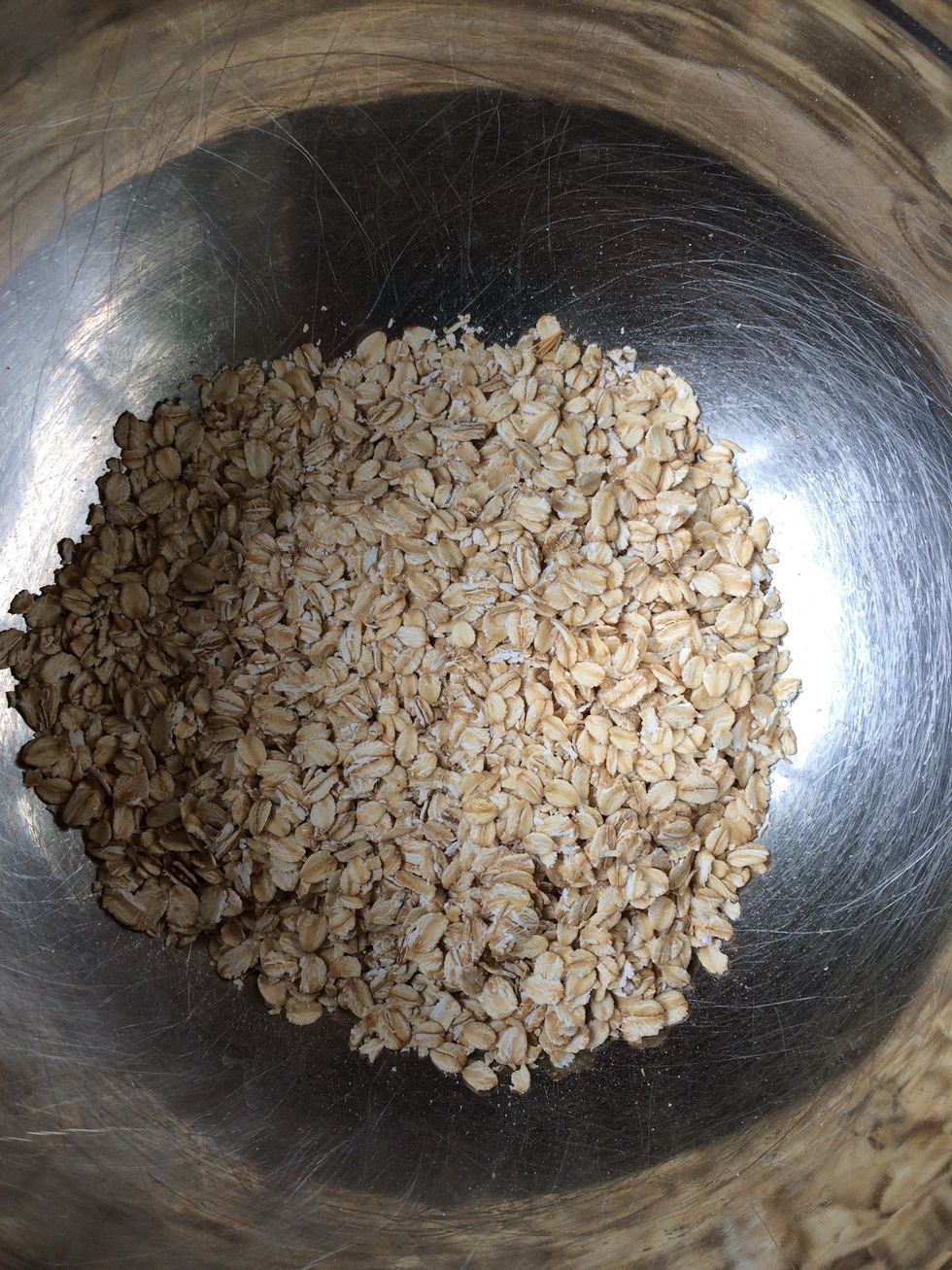 Put oats in a bowl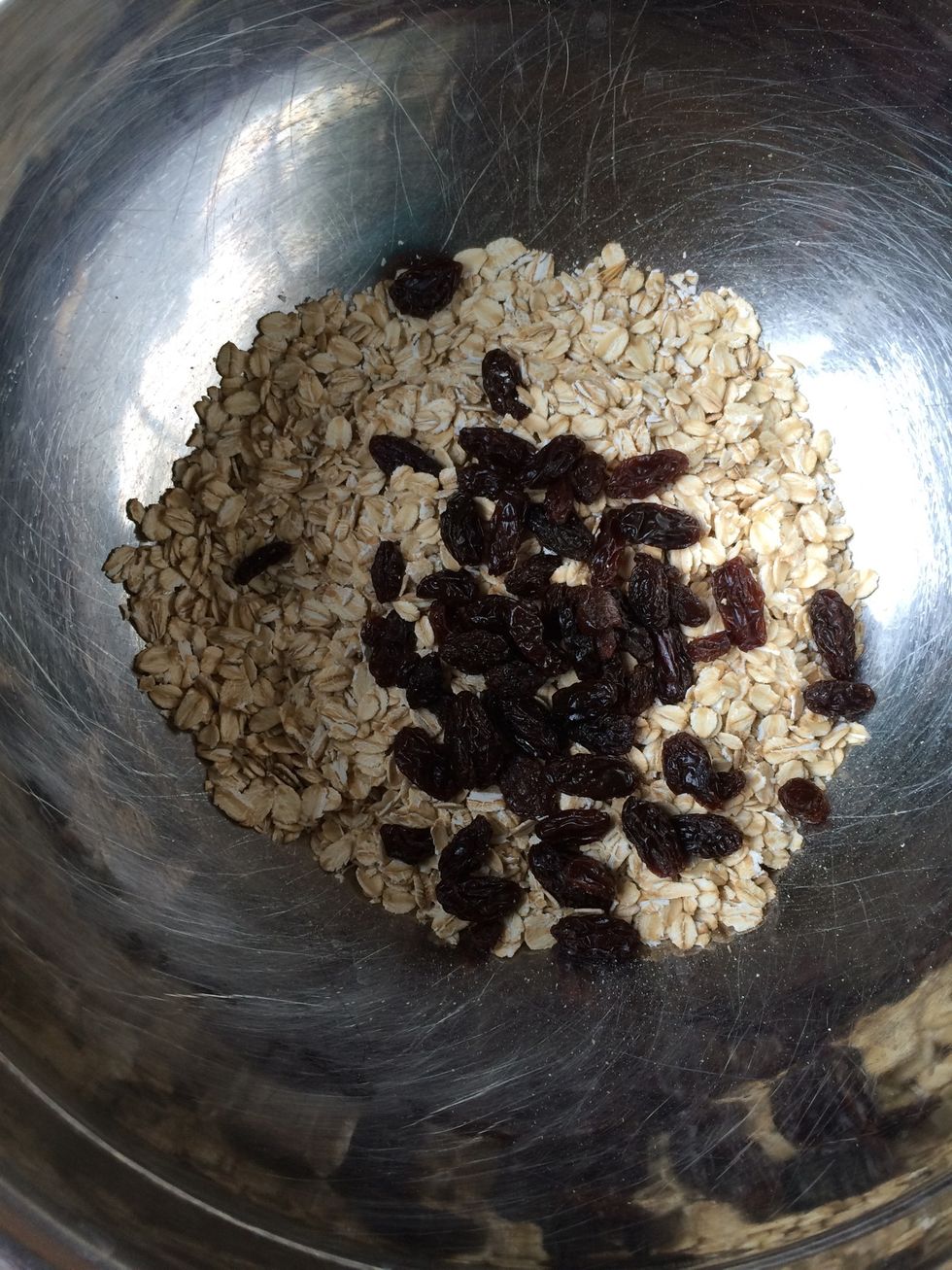 Add raisins...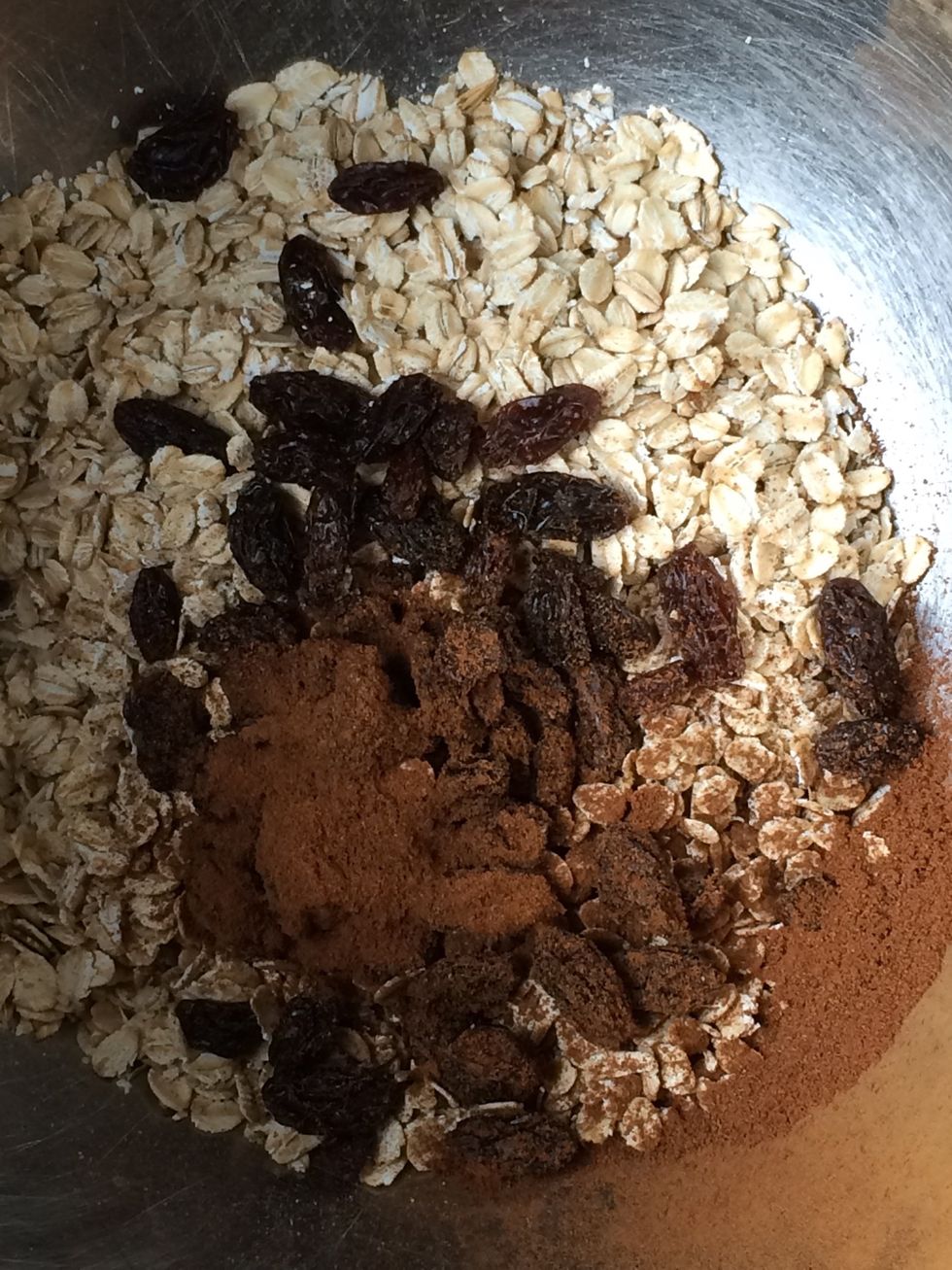 Add spices...
Add chia seeds... or you can add shredded coconut and nuts.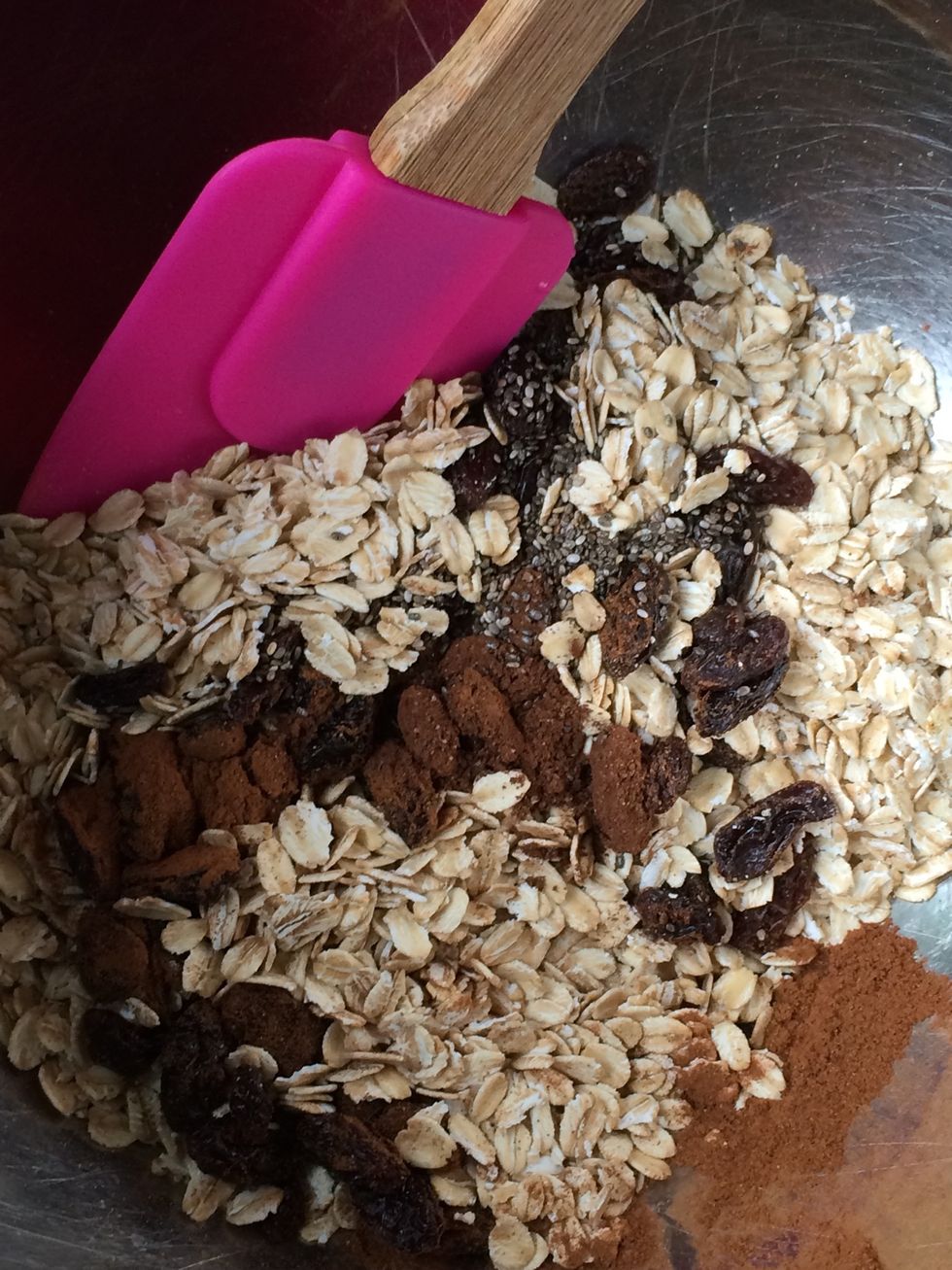 Mix together dry ingredients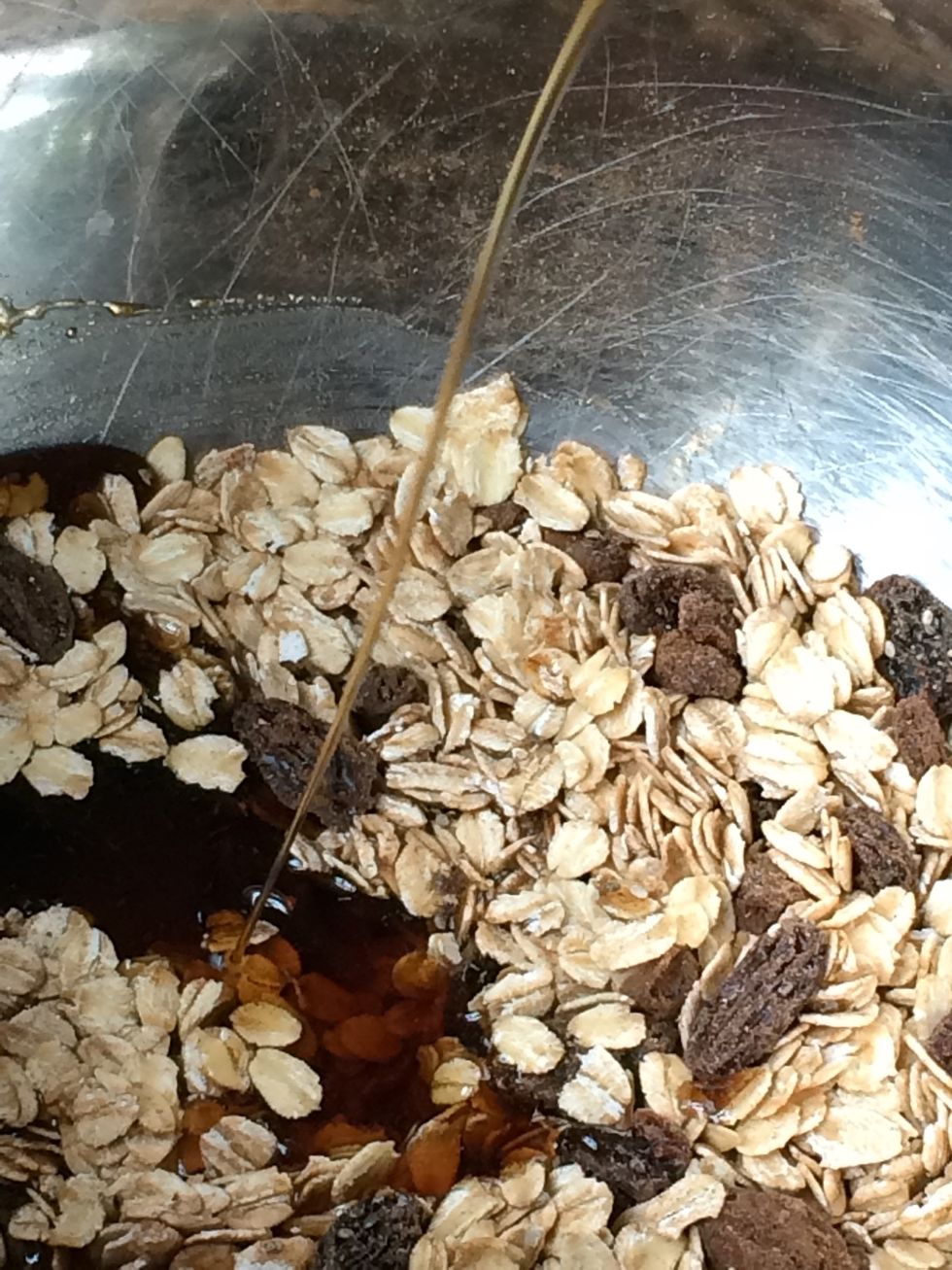 Pour in maple syrup
Ready to toast in the oven now!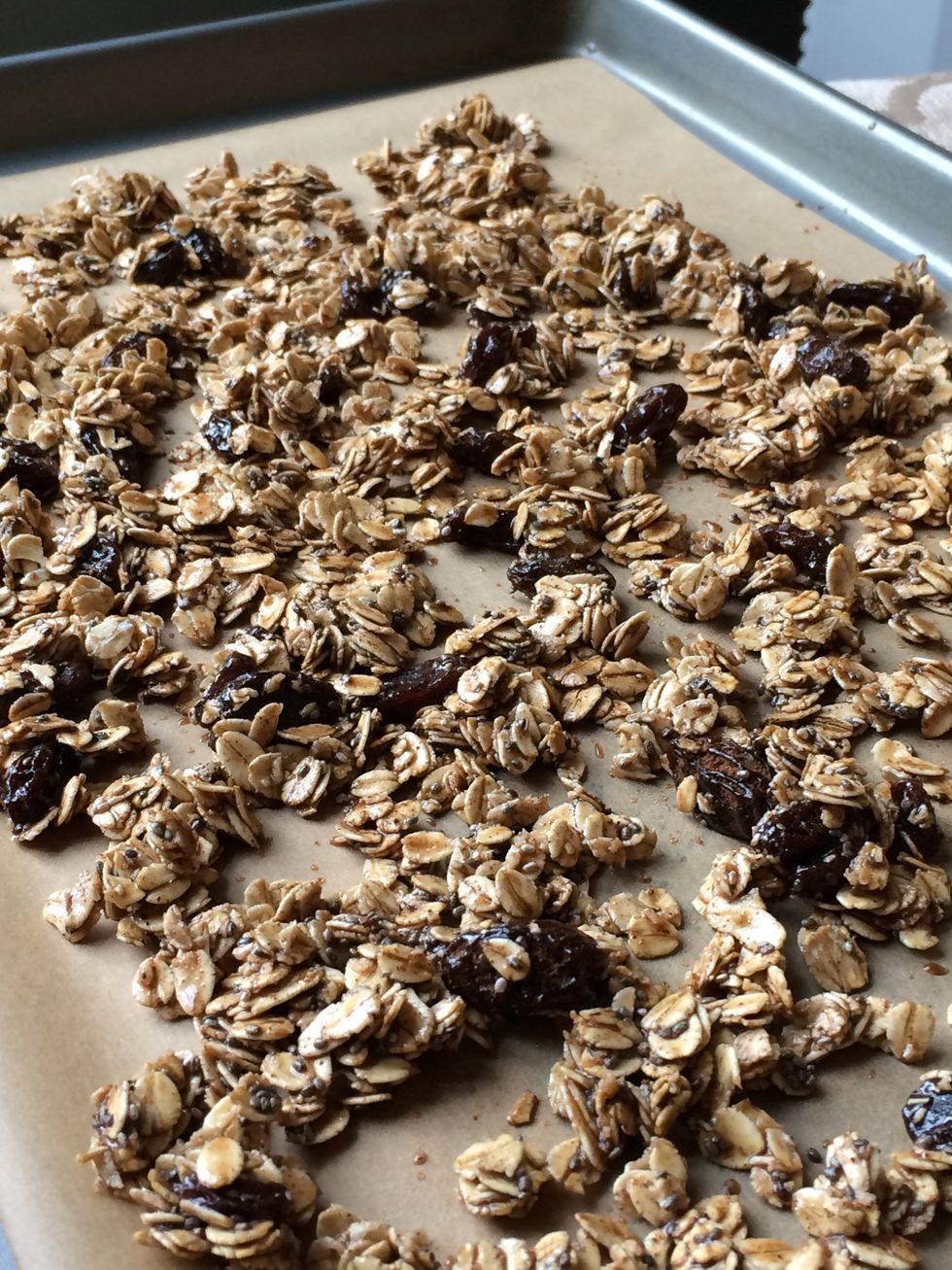 Spread out thin on a baking sheet lined with parchment paper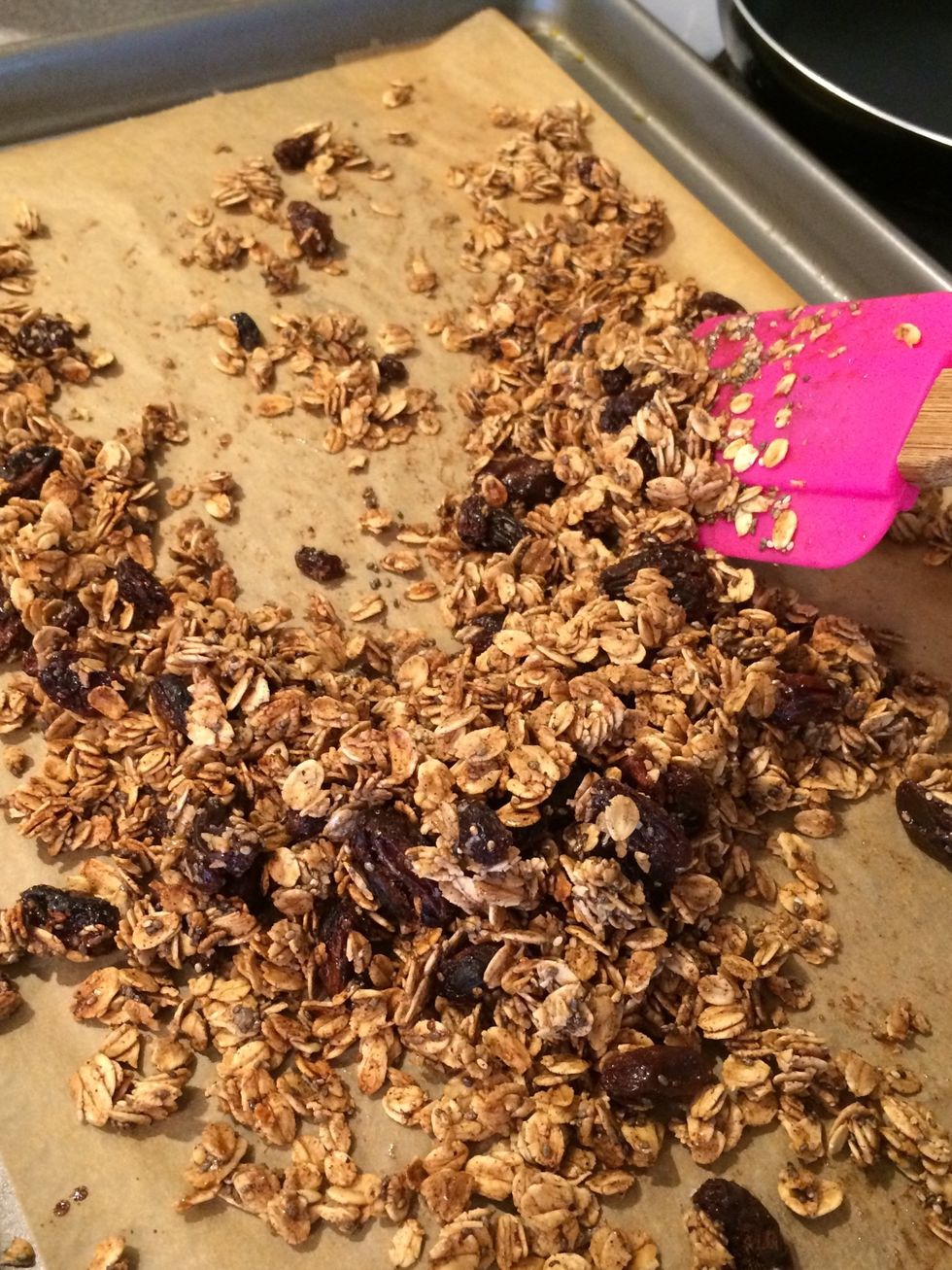 Bake on highest rack for 3 minutes on high broil. Take out, turn granola over and bake again at 3 minutes. Watch carefully and adapt timings to your oven. It can burn very quickly!!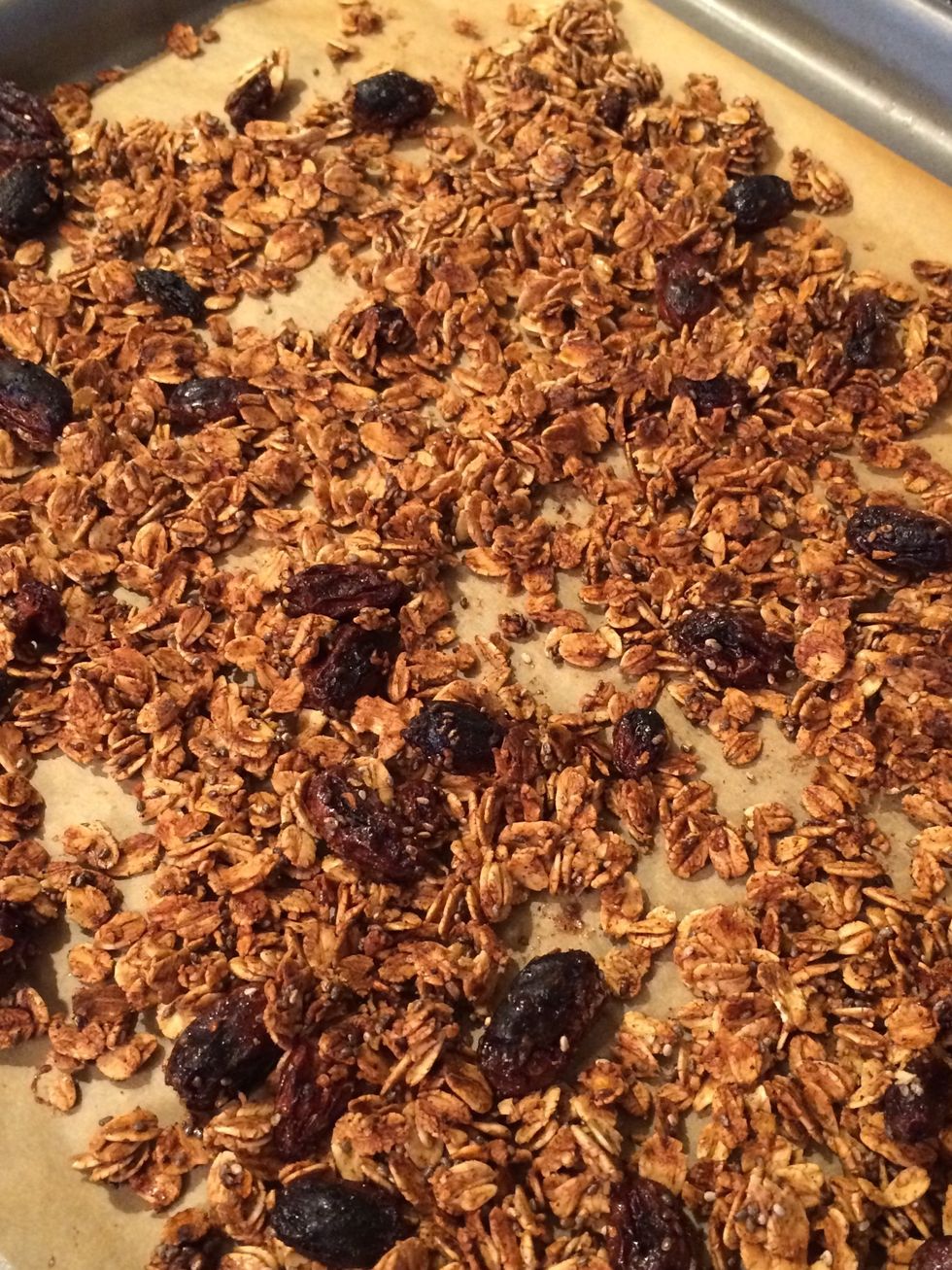 All done! It is ready to enjoy now. Let cool completely before storing in a jar.
15 minute granola doesn't get more yummy than this! Great way to start off your day. For more ideas come over to HannahsFoodJourney.com
1.0c Oats
1/4c Raisins
1/2tsp Cinnamon
1/2tsp Coffee Spice
1/4c Maple Syrup
1.0Tbsp Chia Seeds (optional)
Chef Hannah Heinz
Crazy about food science! Creative Chef and Certified Holistic Health Practitioner. Shares international flavors and experiments on her food blog