On tray (part 1): One piece of toasted sourdough bread cut in half and spread with avocado. Two pieces of smoked salmon on top garnished with dill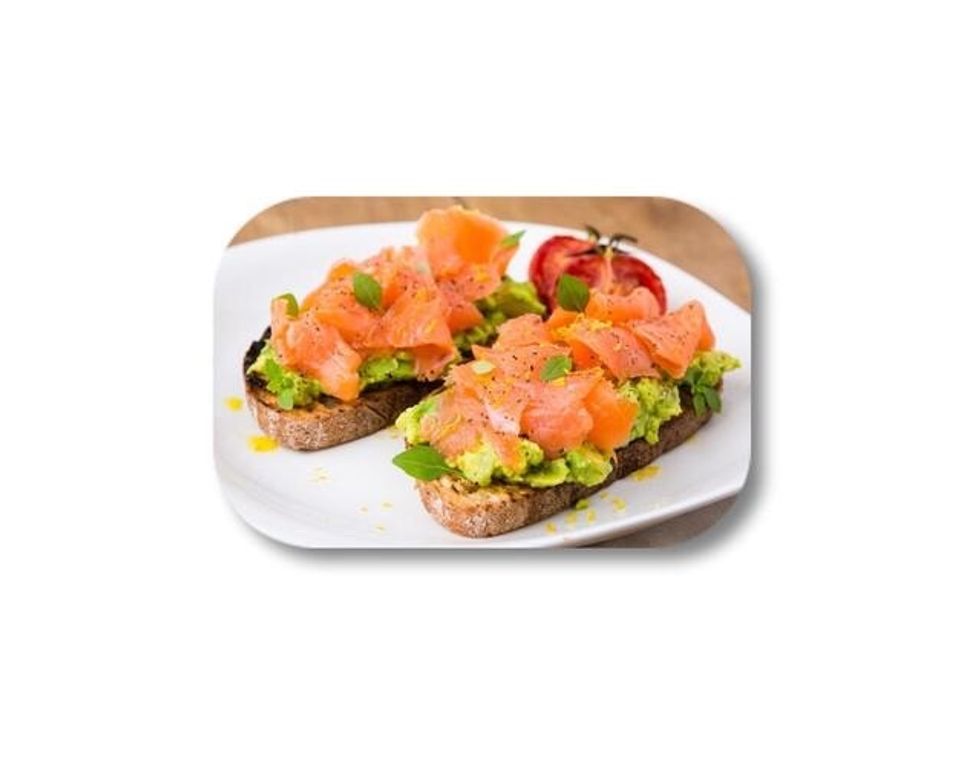 On tray (part 2): A bowl of watermelon and feta salad with onion and mint.
Main: A bowl of Salmon pasta. Fettuccine pasta, with smoked salmon, avocado, rocket and lemon lemon zest, garnished with dill.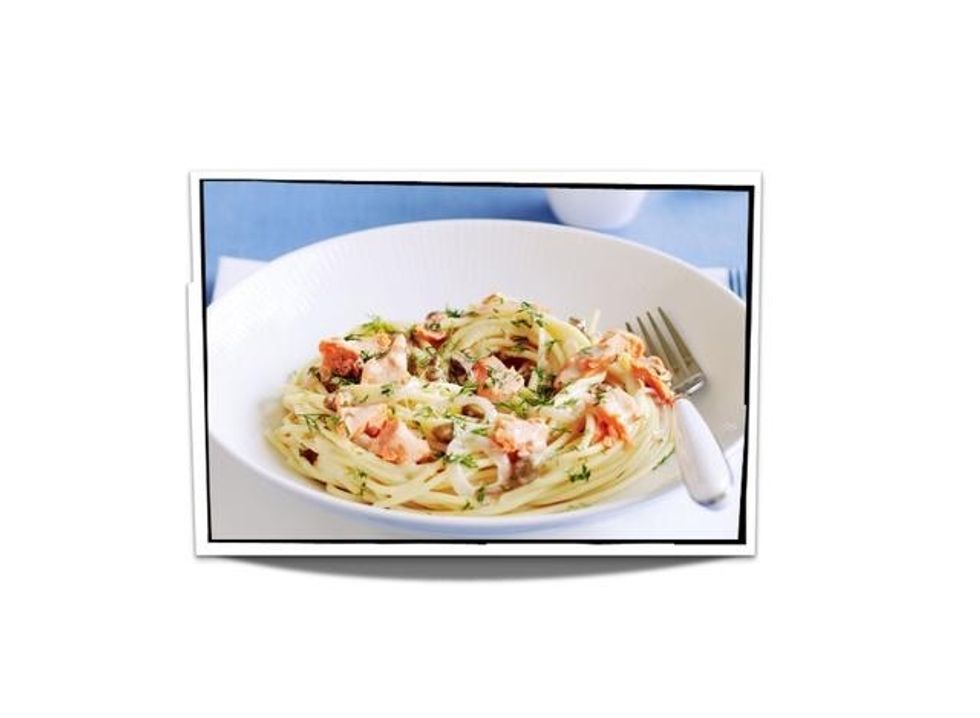 Desert: A fruit salad. With raspberries, strawberries, apple and kiwi fruit with Greek yoghurt. in a large wine glass.
The creator of this guide has not included ingredients