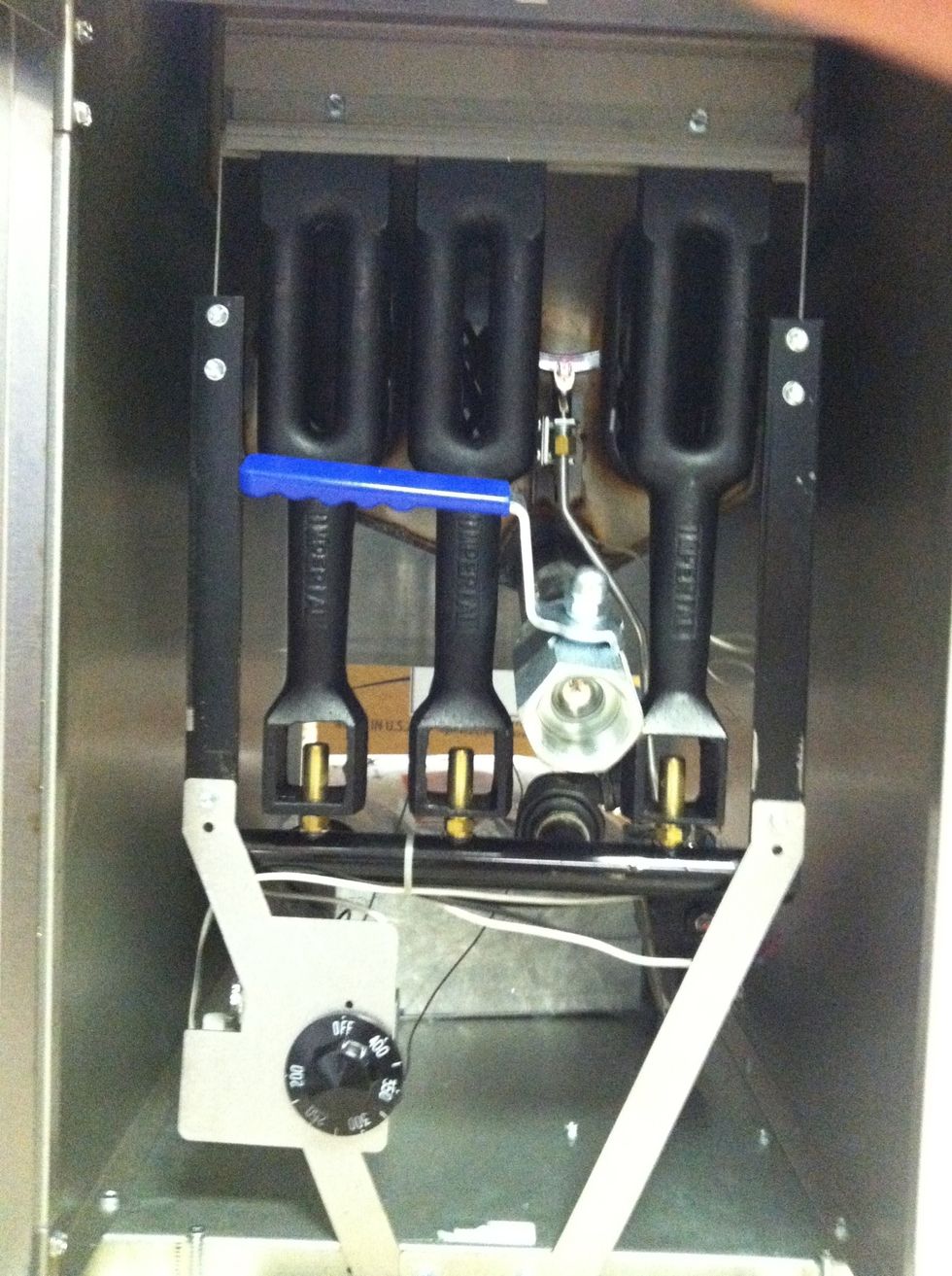 Open the bottom door of the fryer. This is what you should see.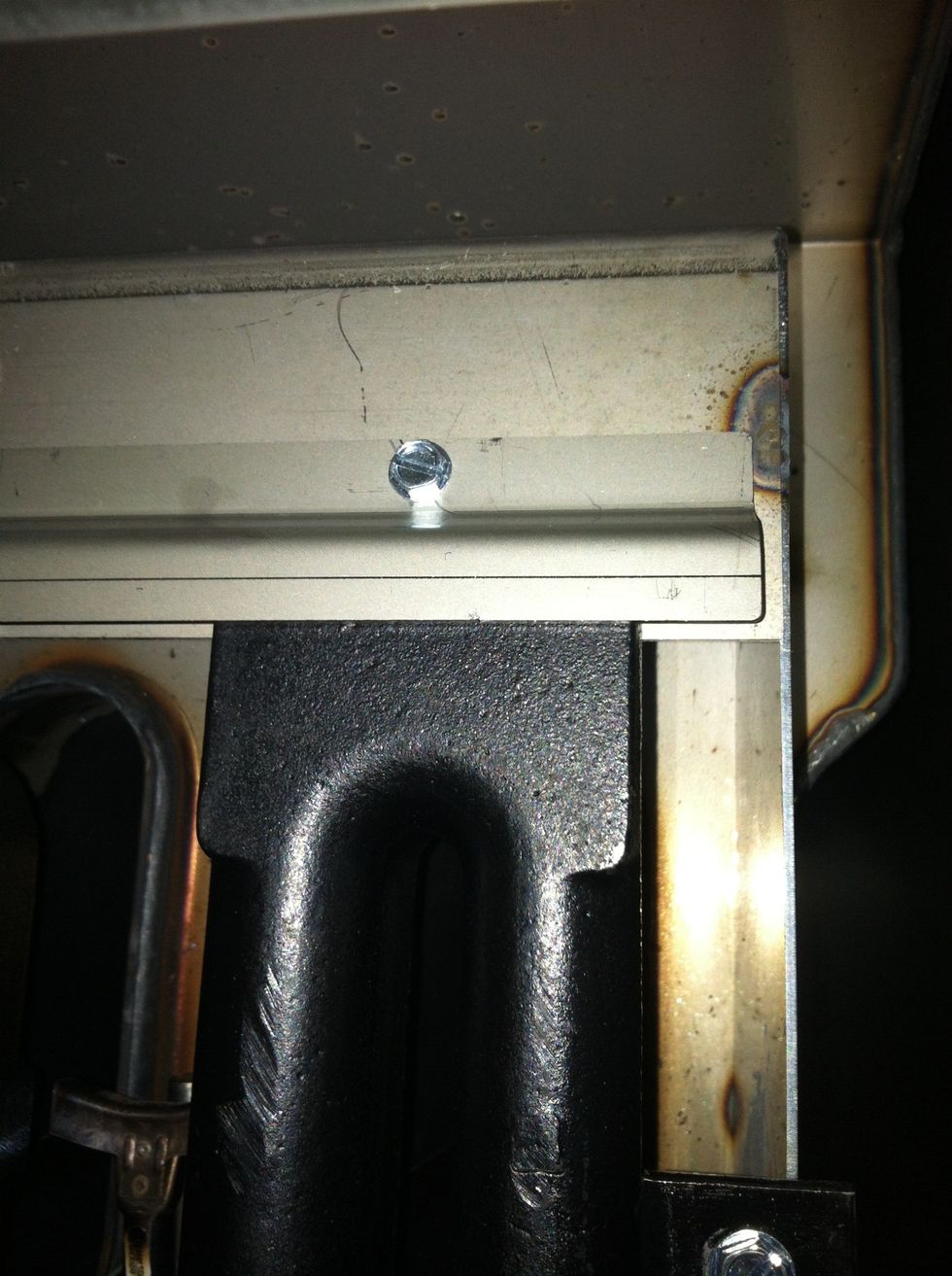 Loosen both of the screws above the burners using a 5/16 wrench or nut driver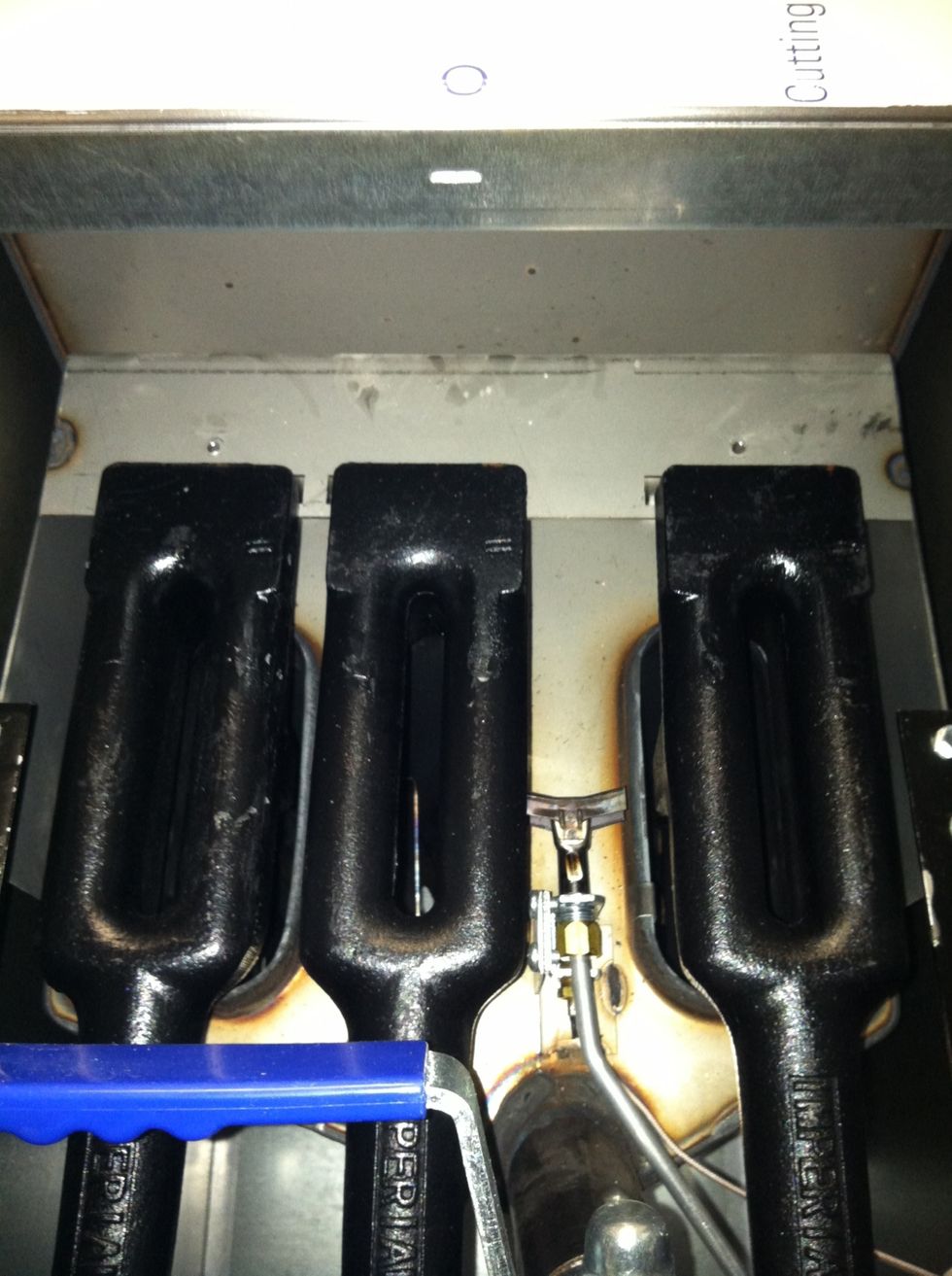 Remove the top plate that was secured by the screws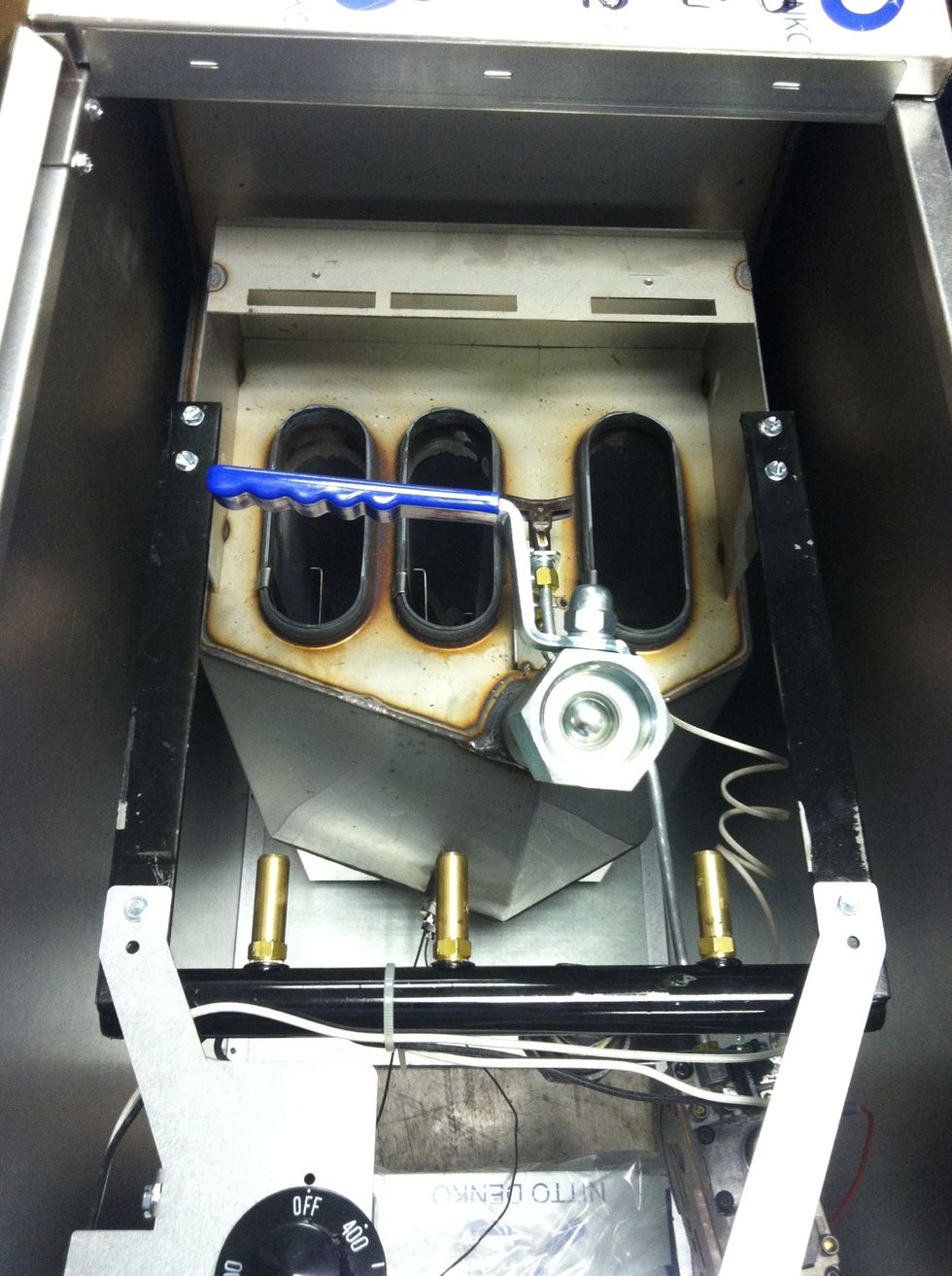 Remove the burners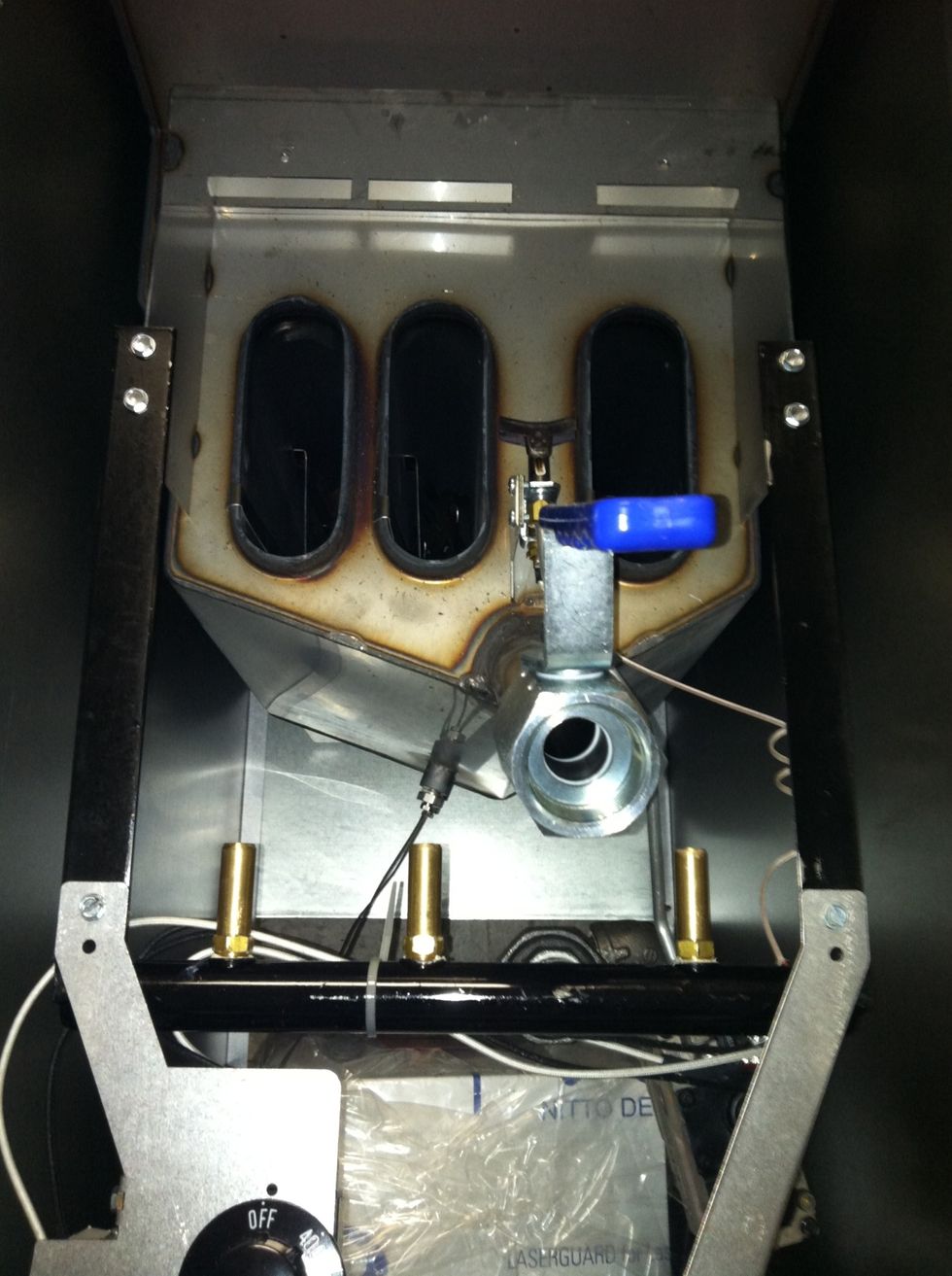 Open the drain valve with the blue handle
Place a screwdriver into the drain to prevent any material from falling inside
Use a 9/16 inch wrench to remove the orifice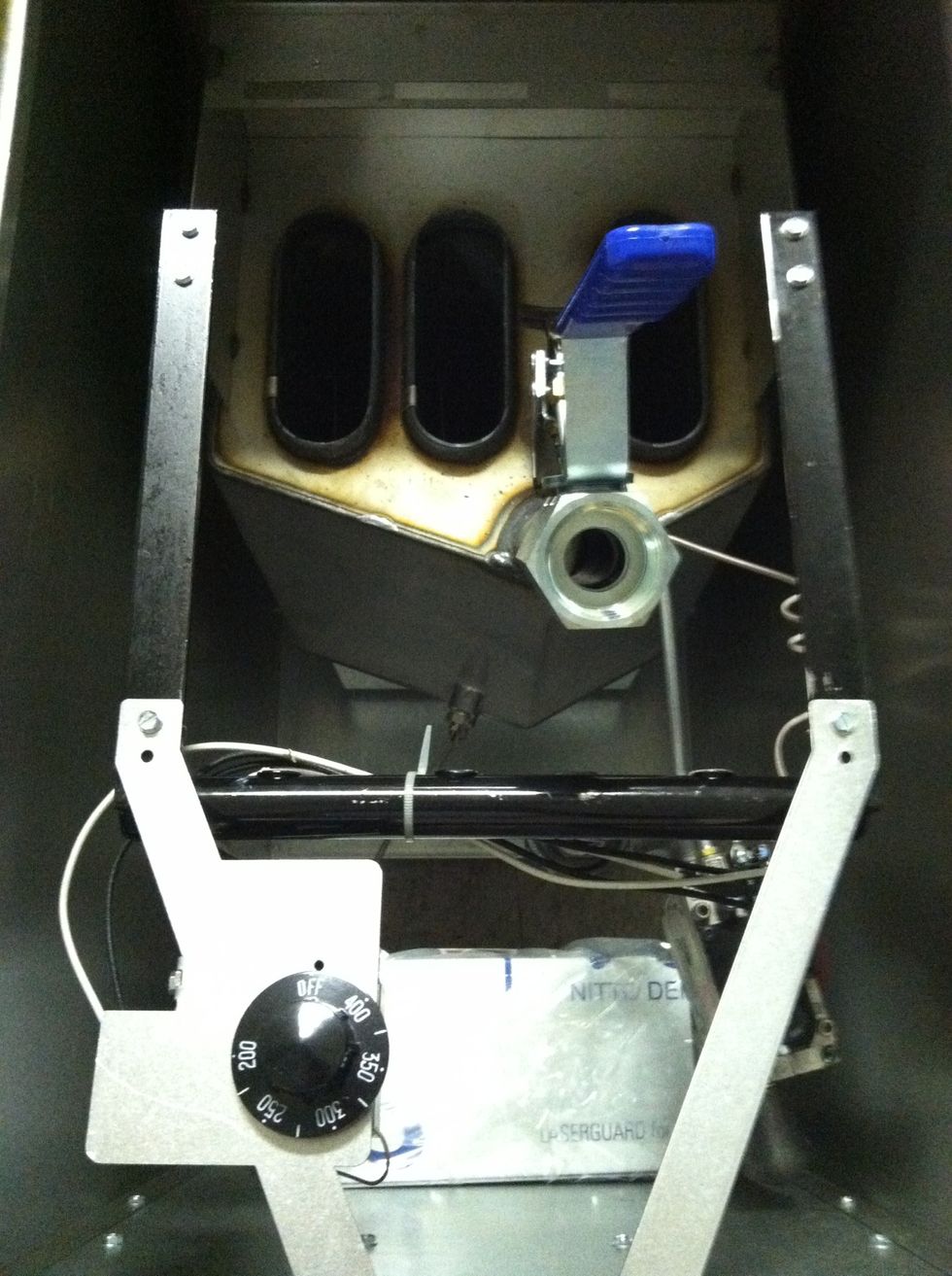 Repeat for the remaining two orifices. This is how the unit should look.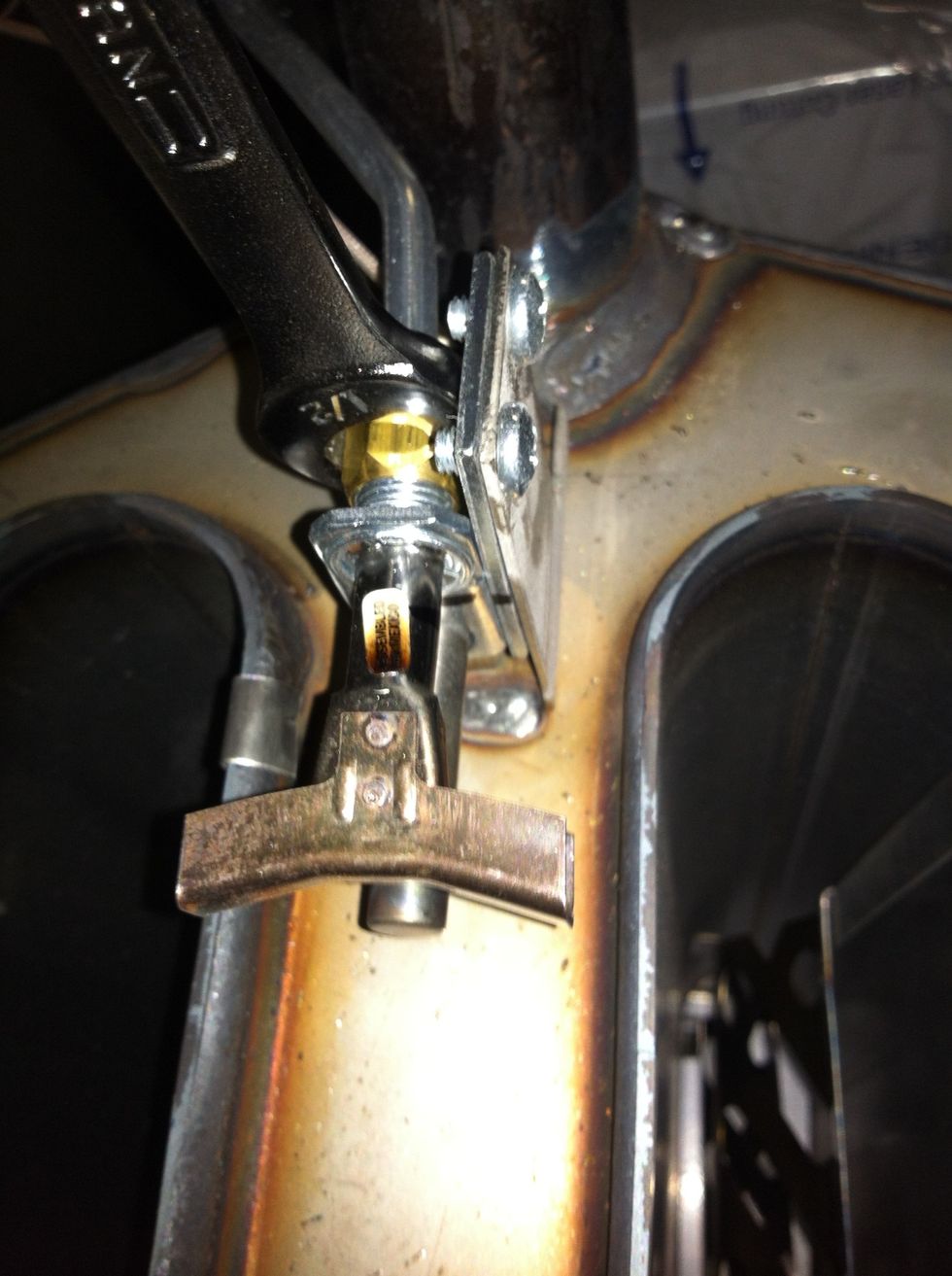 Use a 1/2 inch wrench to loosen the nut under the pilot assembly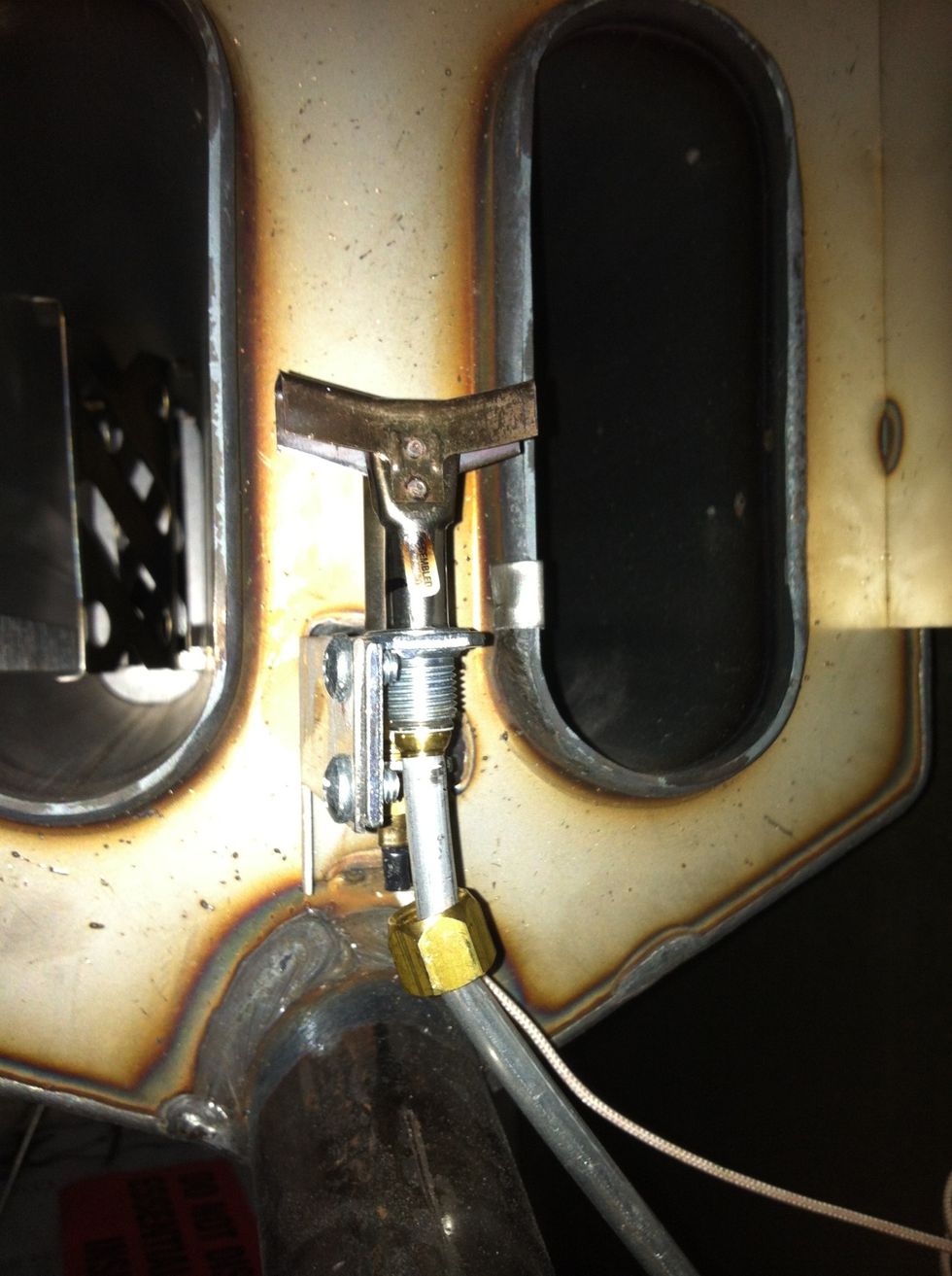 Slide to nut down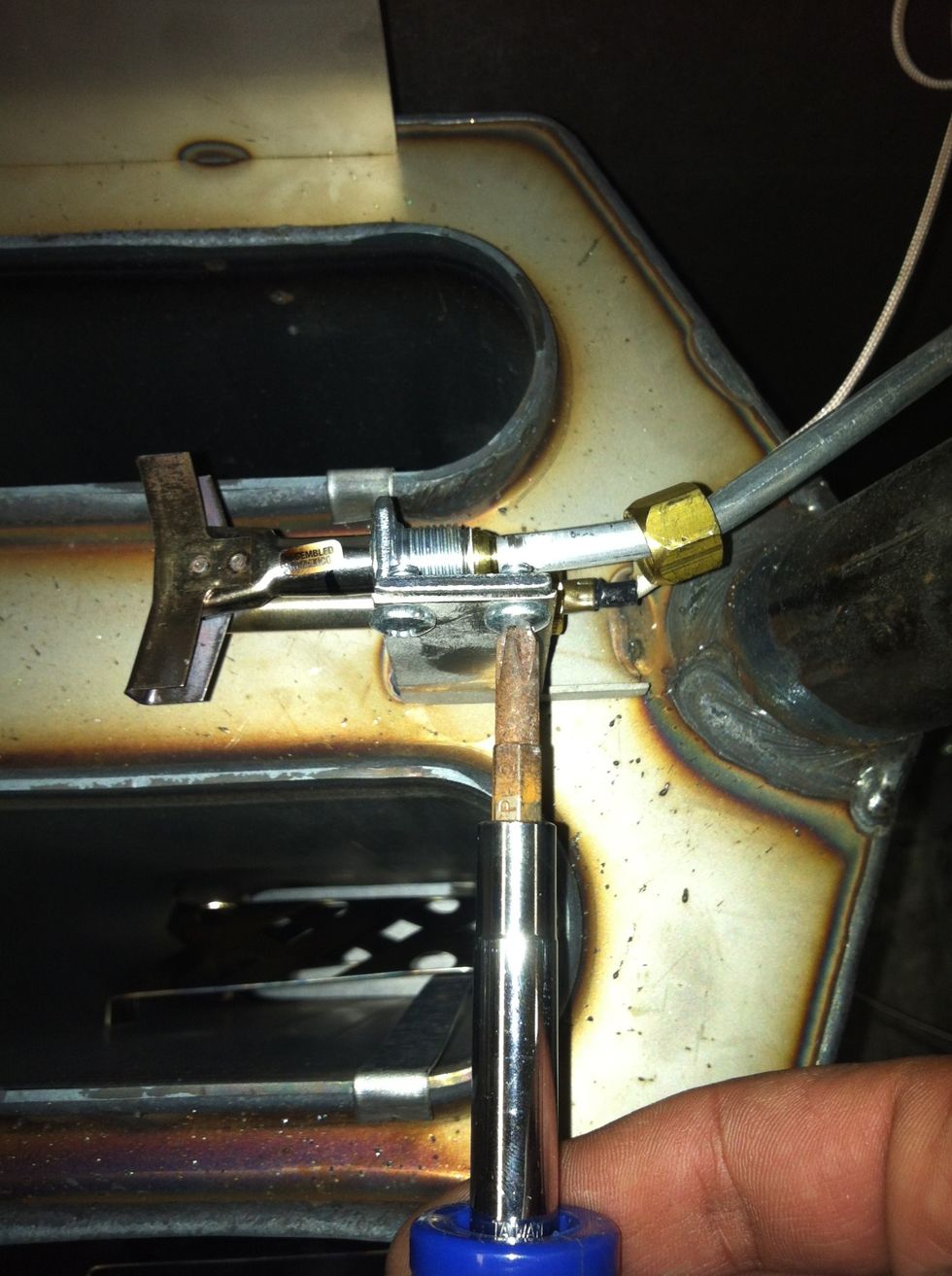 Use a Phillips screwdriver to remove the two screws that secure the pilot assembly to the bracket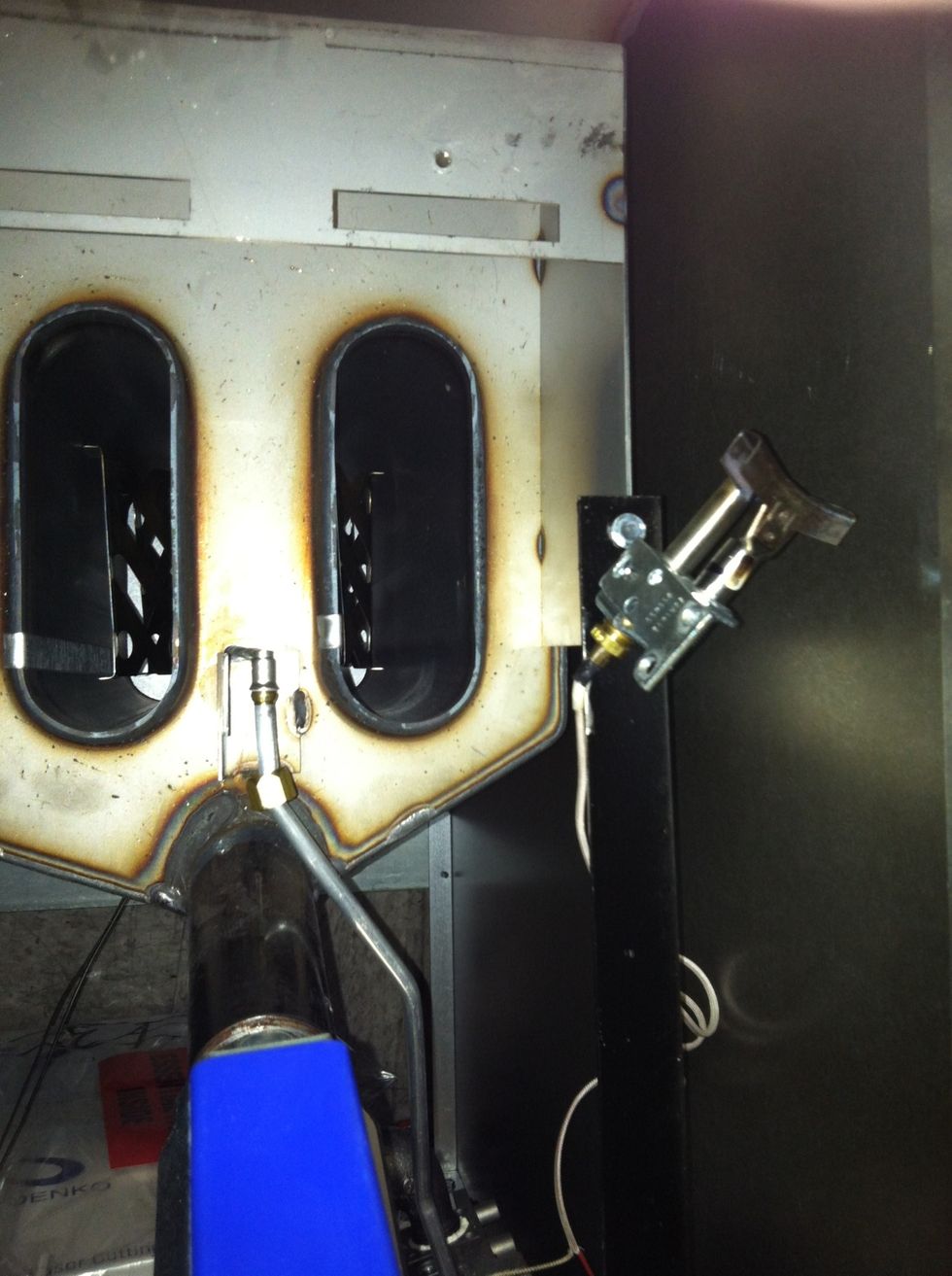 Carefully moved the pilot assembly off to the side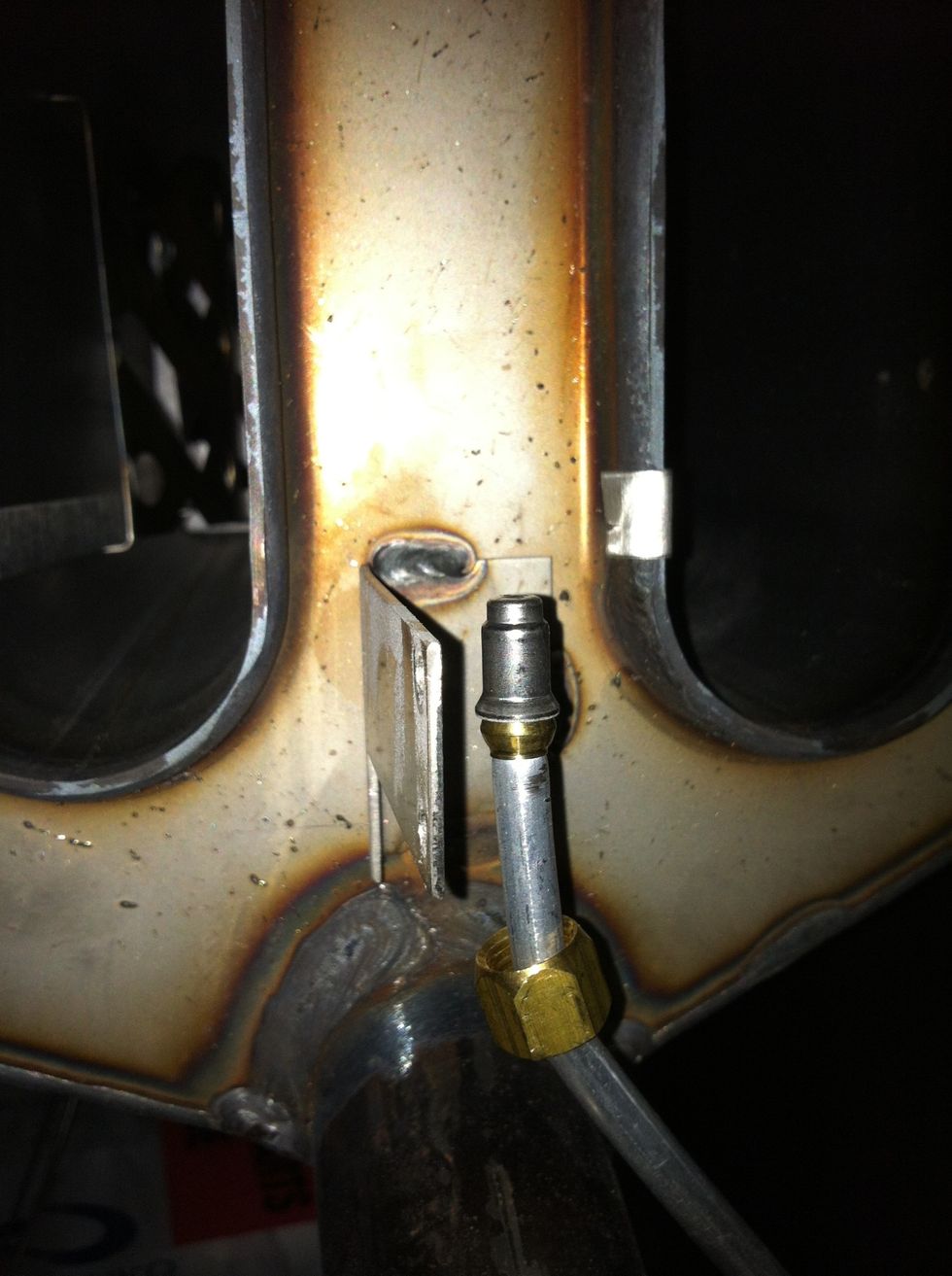 This is the pilot burner orifice. Carefully remove this without using any tools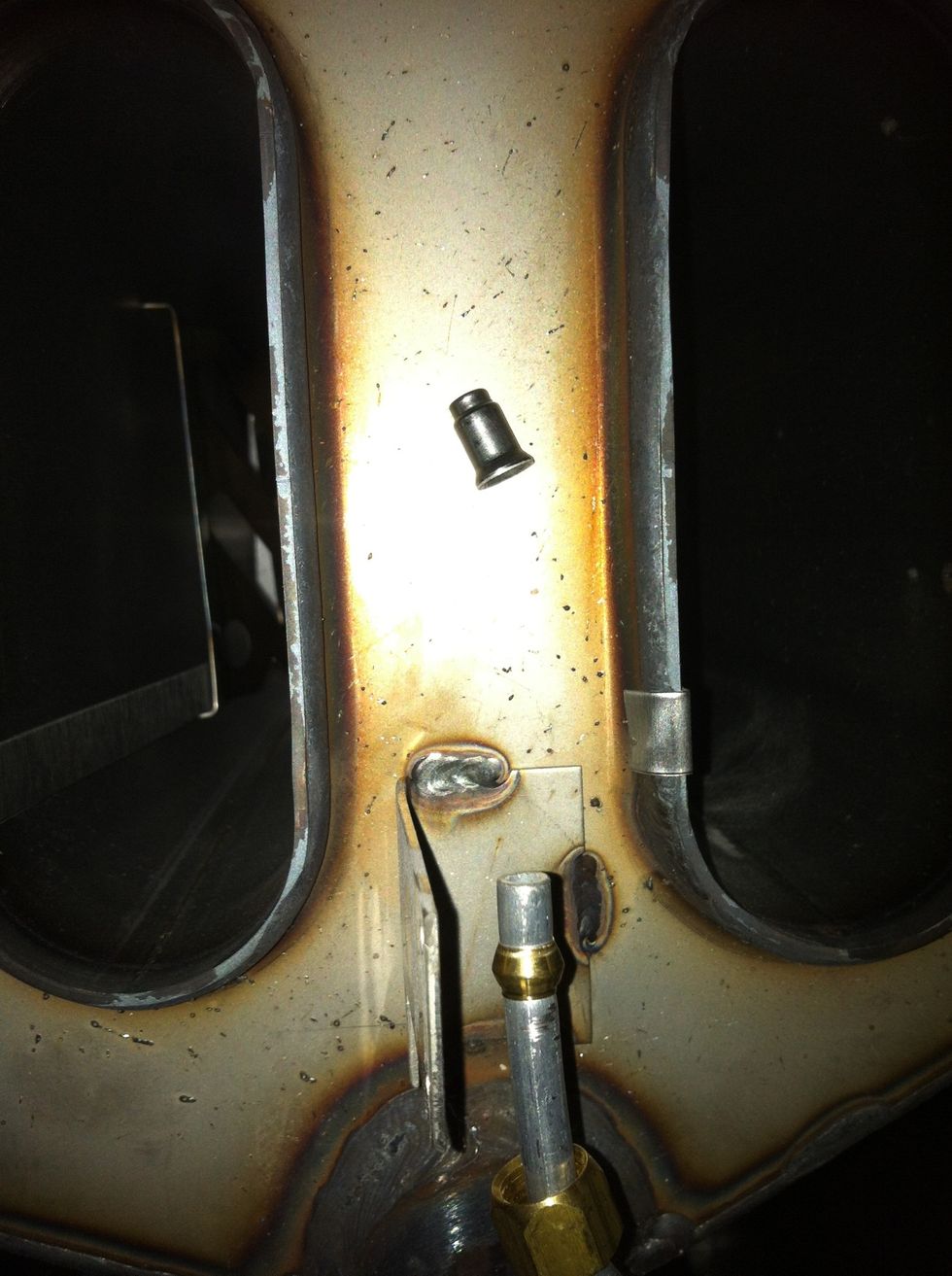 The pilot orifice simply sits right on the opening of the aluminum tube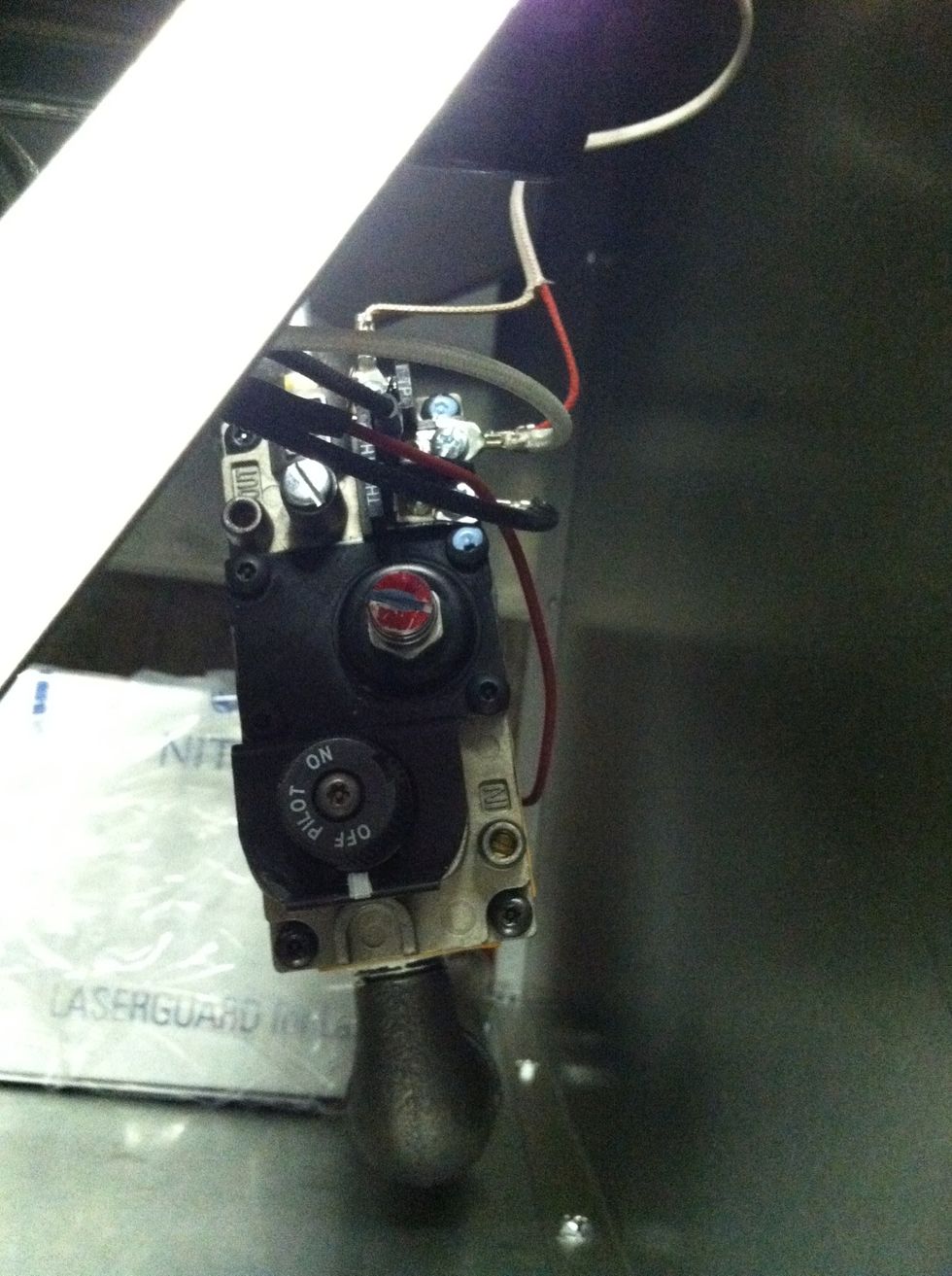 Remove the red screw on the gas valve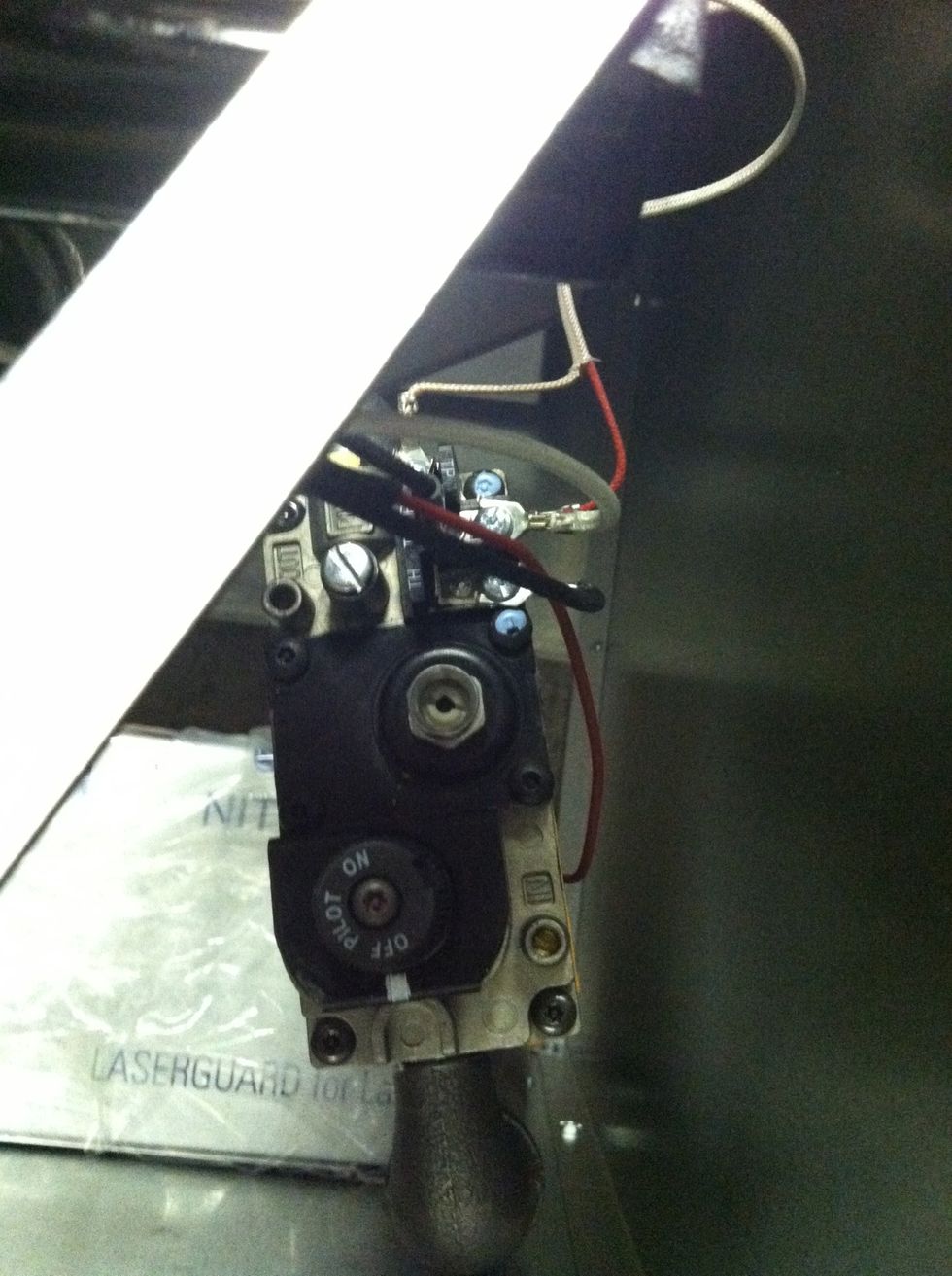 This is what you should be looking at now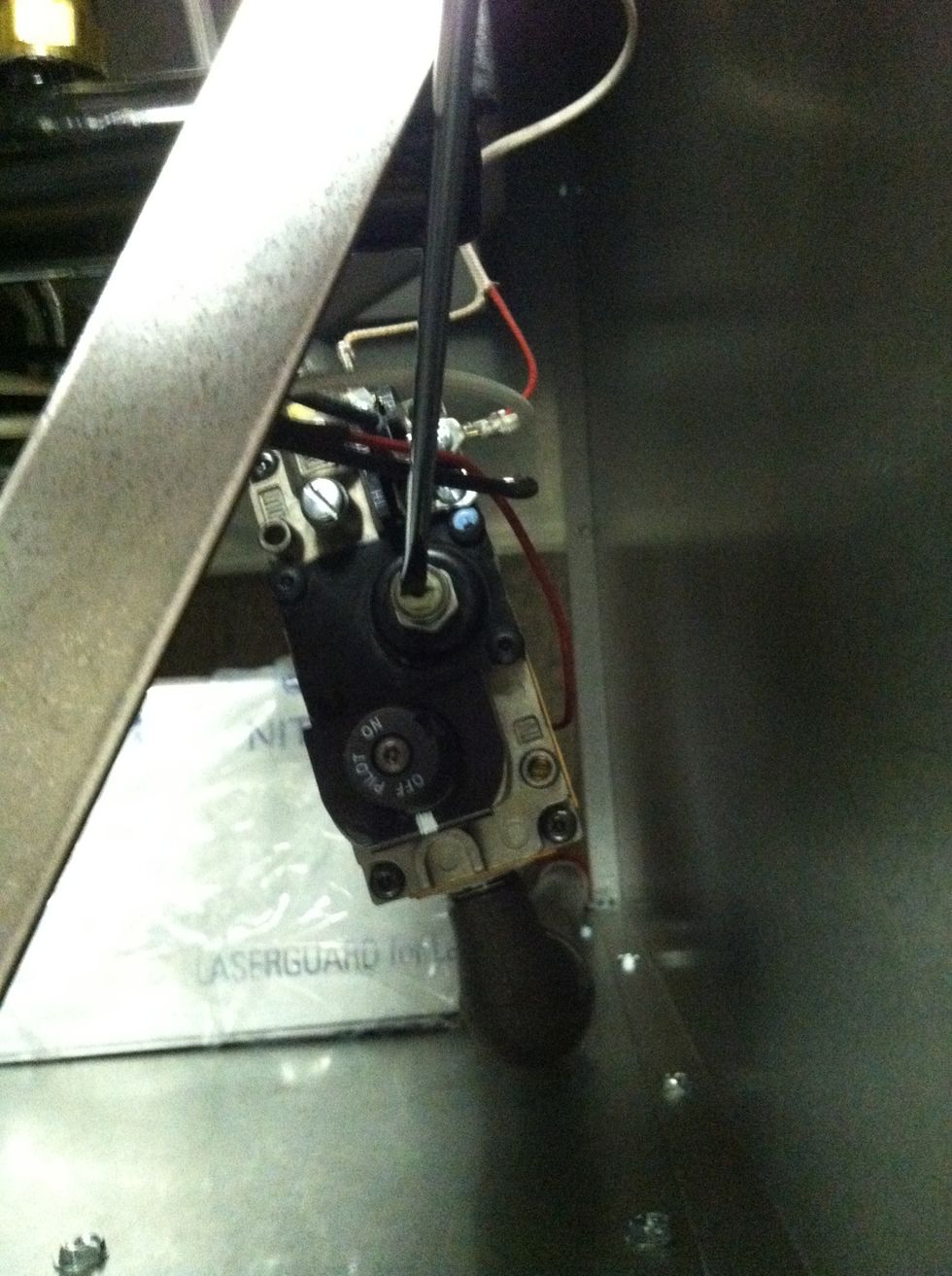 Using a flat tipped screwdriver loosen the interior plastic retaining screw
Carefully remove the spring under the plastic retaining screw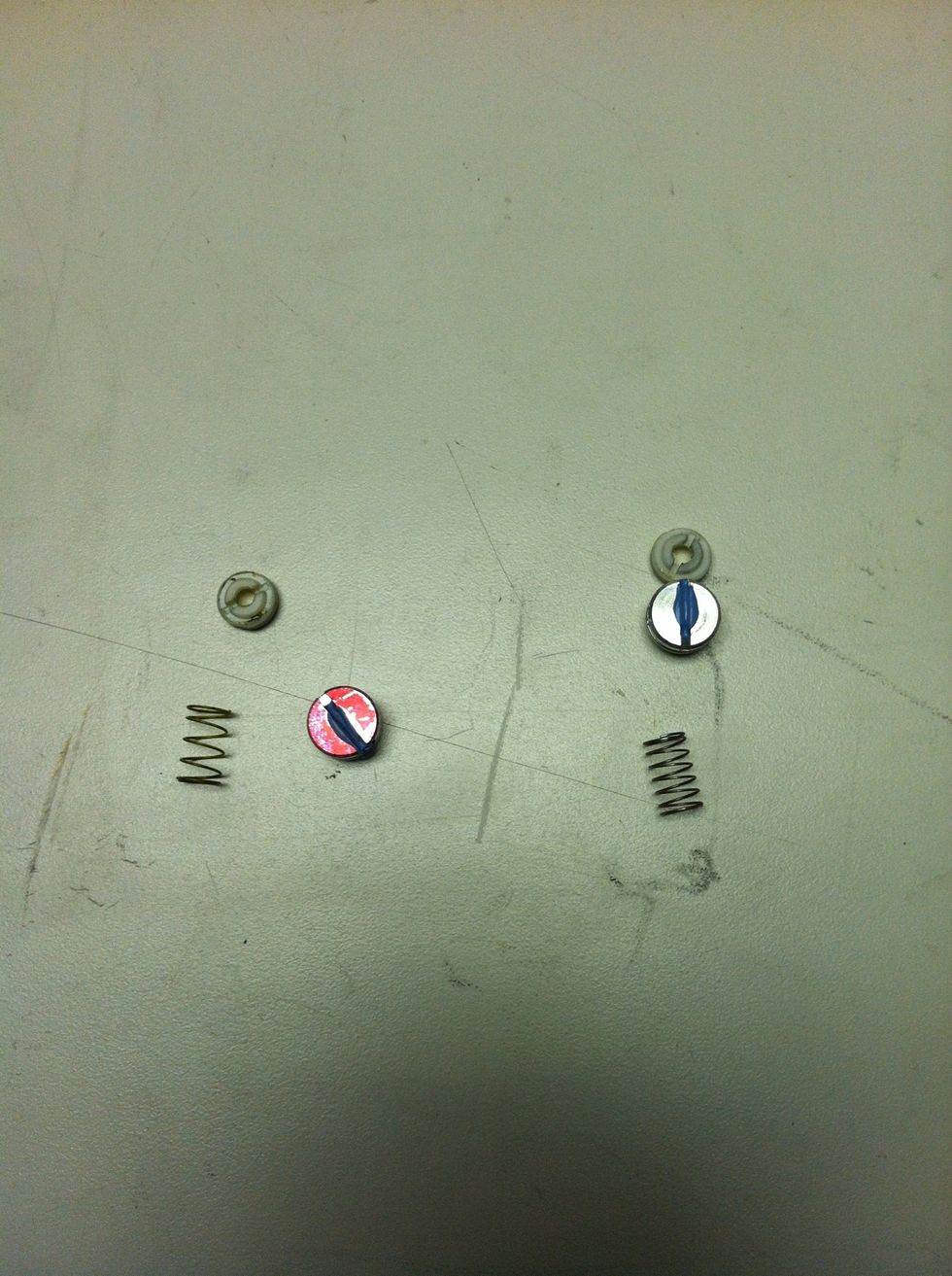 The LP parts are on the left. The natural gas parts are on the right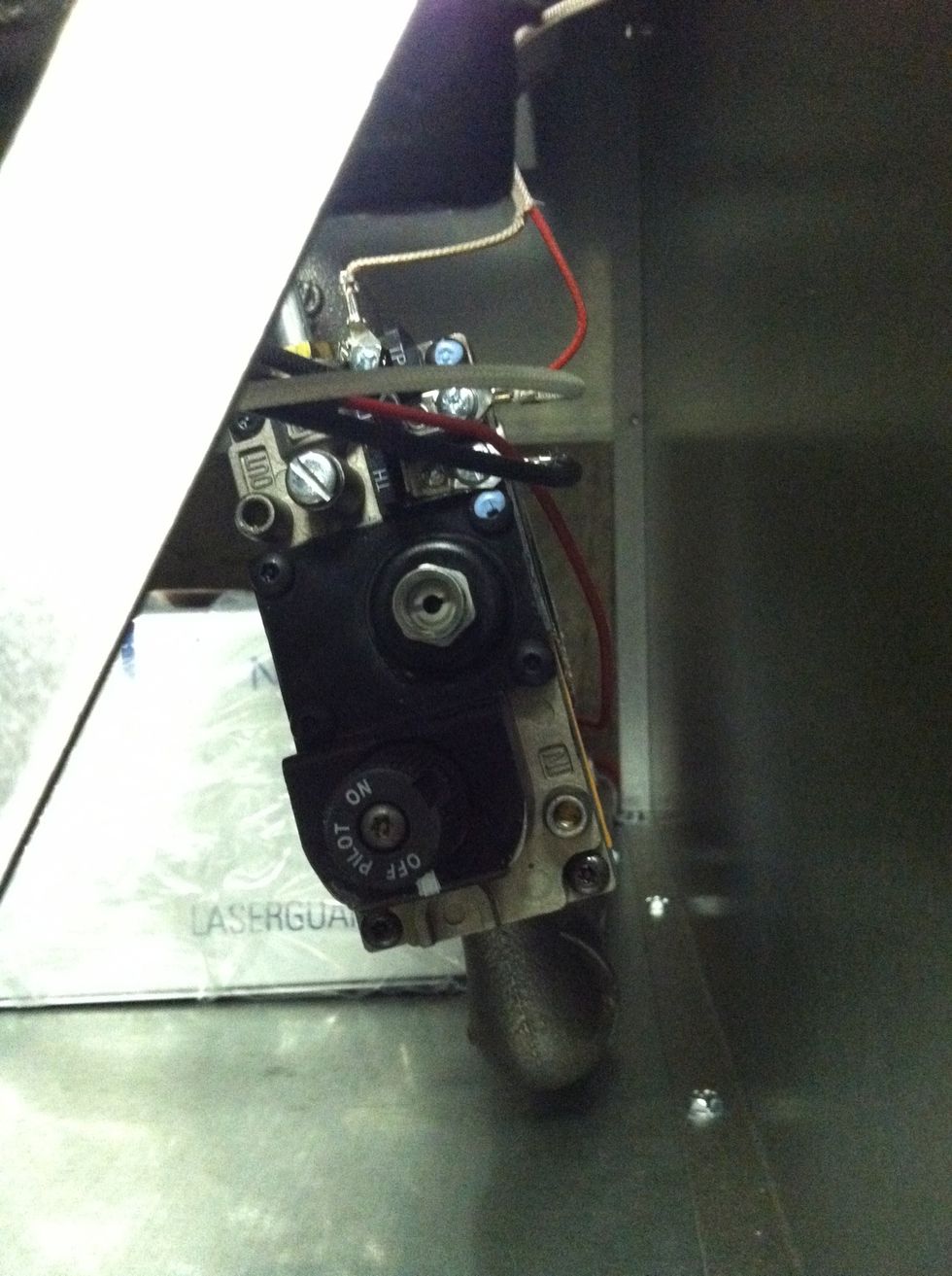 Replace the spring and plastic retaining screw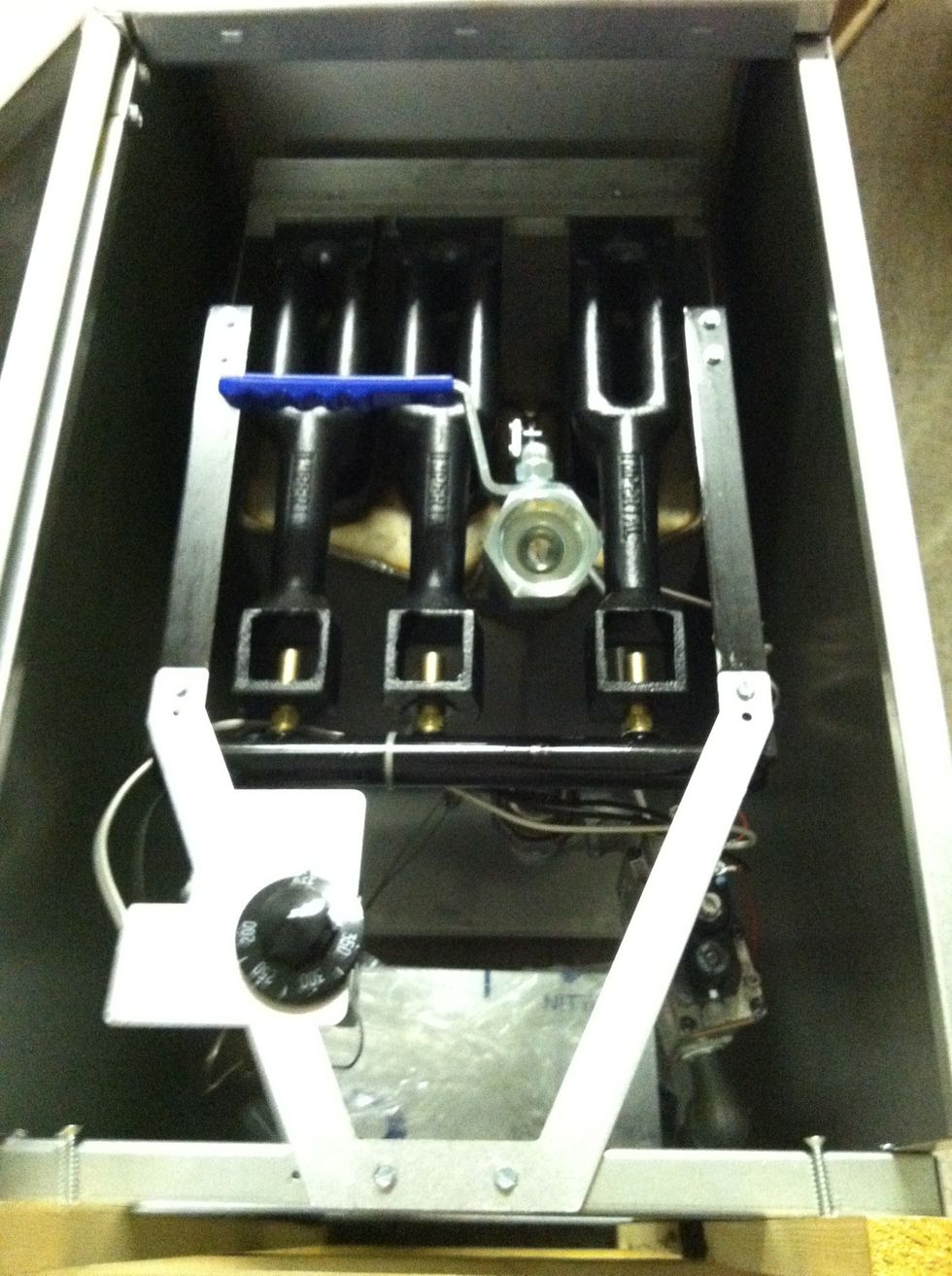 Replace the orifices and burner assemblies.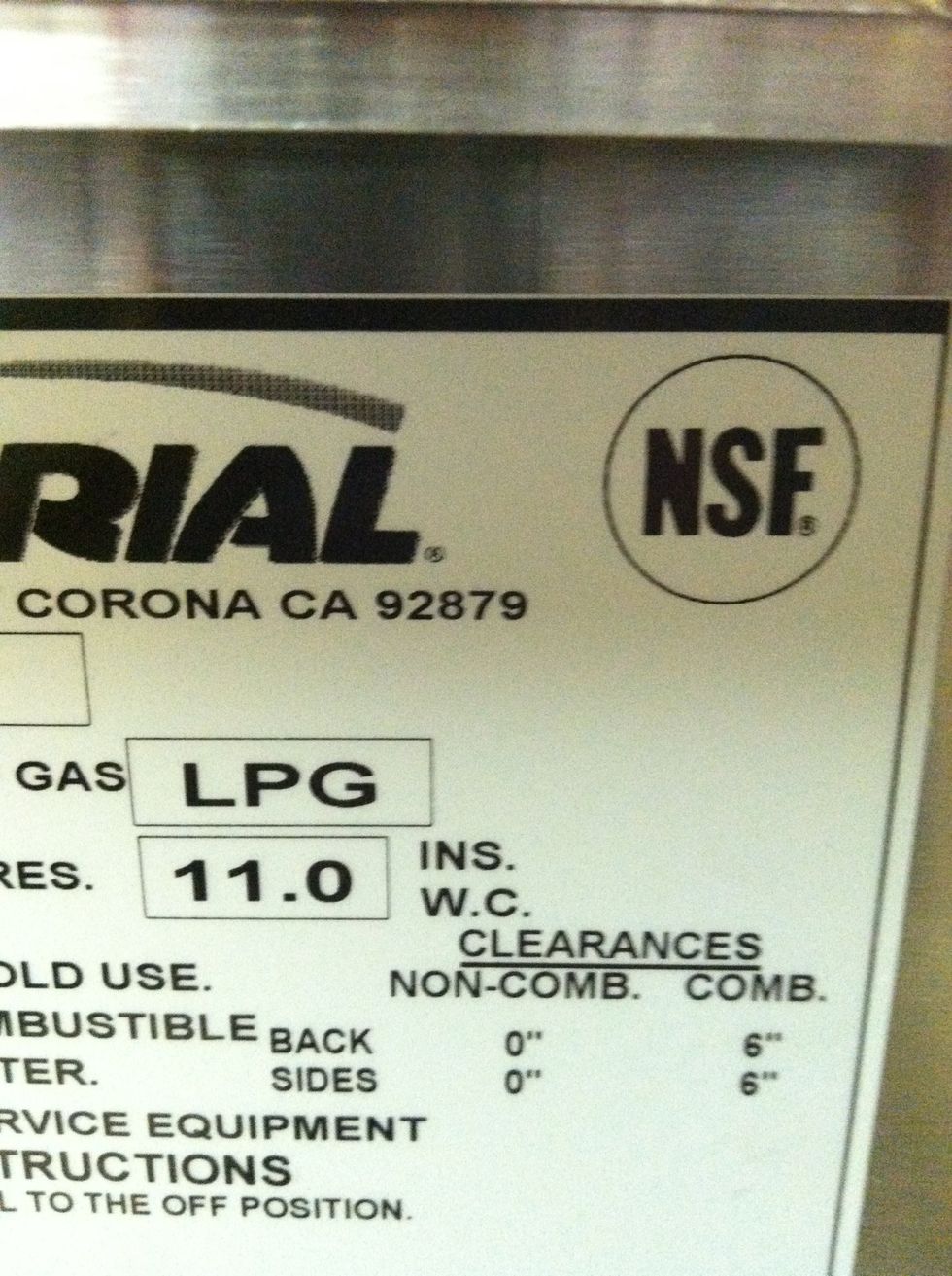 This is the data plate on the inside of the door.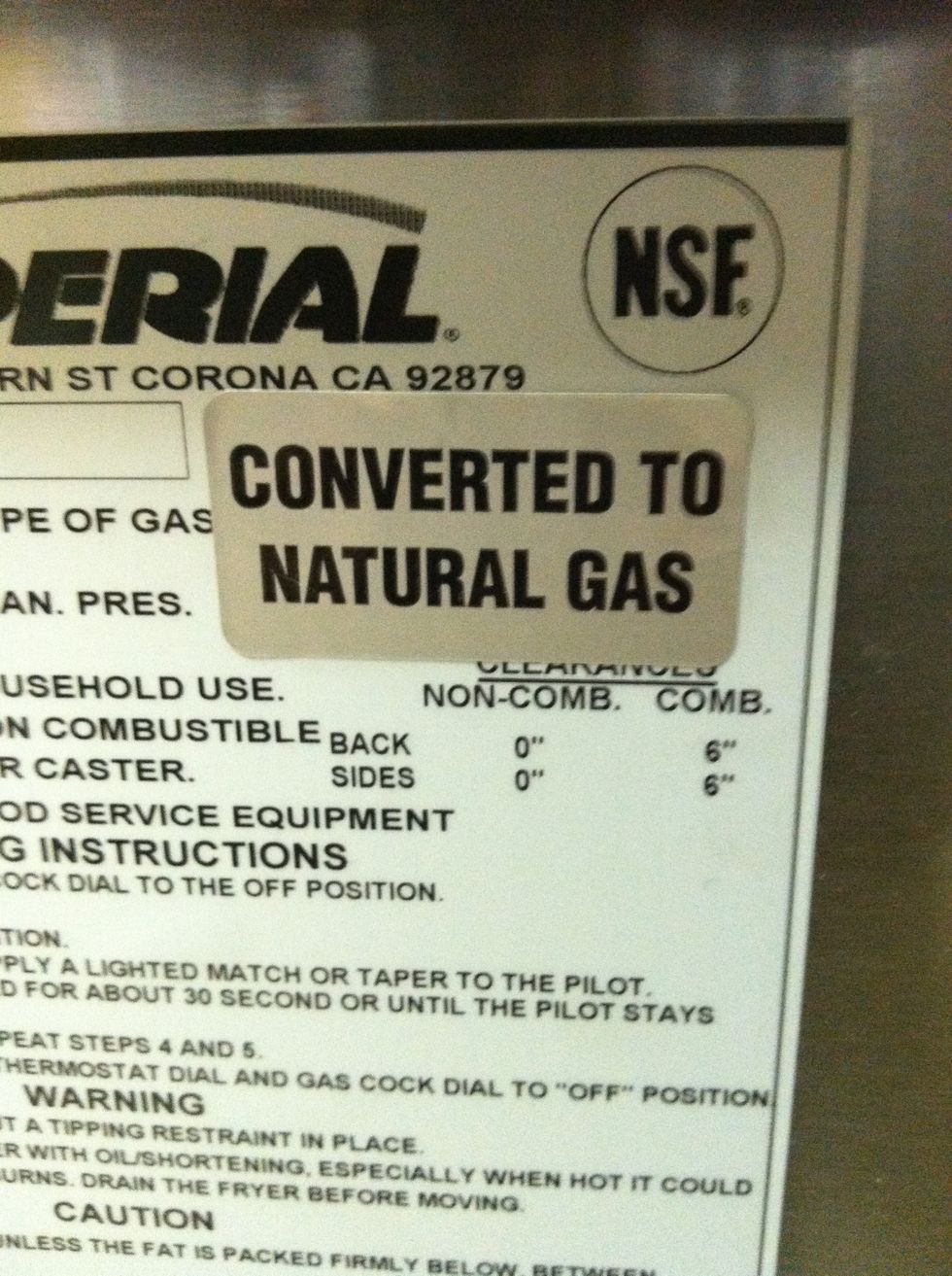 Please use the sticker provided in the kit to notate the conversion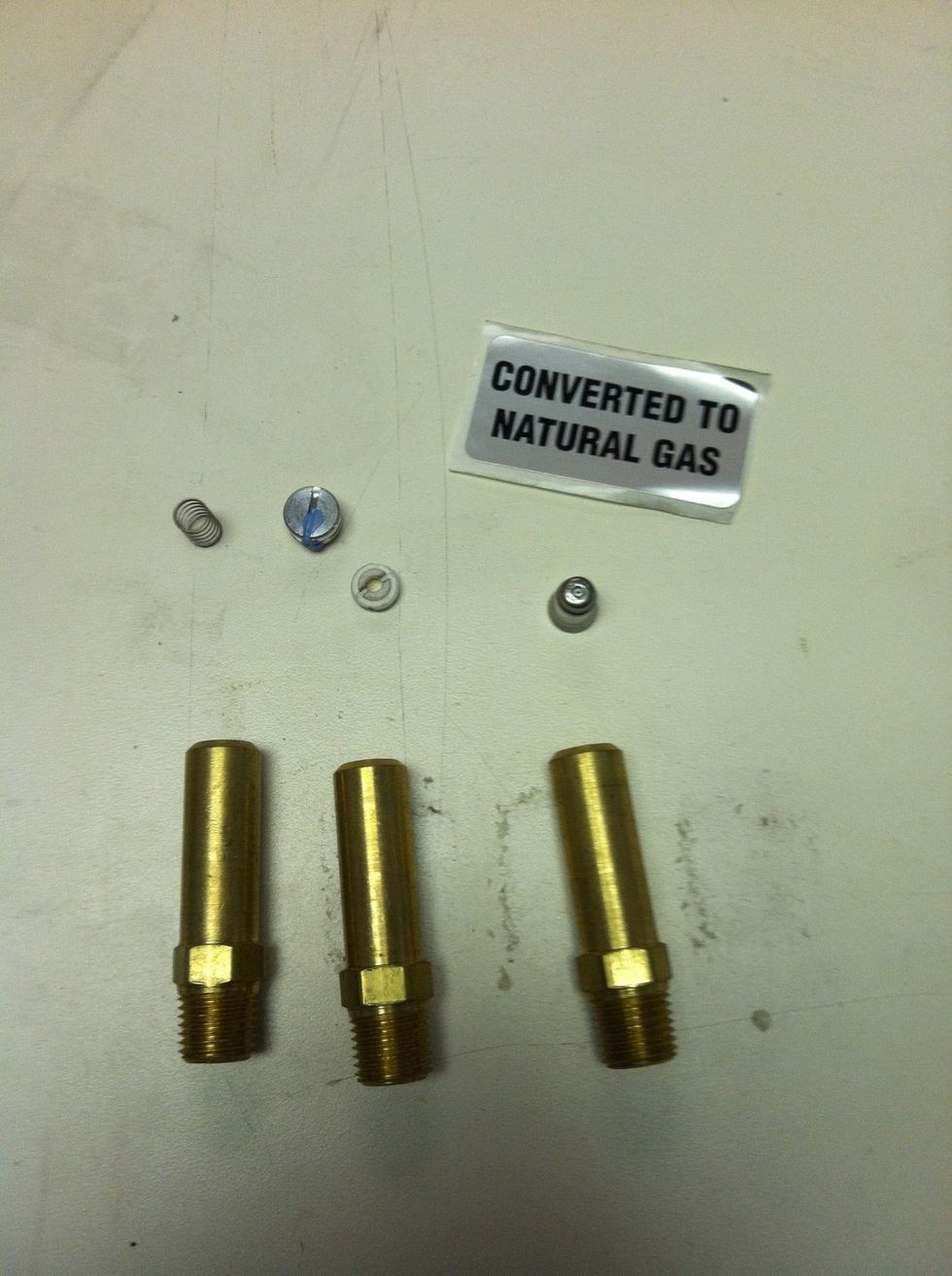 Here are the parts that are included in the conversion kit
Conversion Kit
9/16 Inch Wrench
1/2 Inch Wrench
5/16 Inch Wrench
Phillips Screwdriver
Flat Screwdriver