I had this done in time for a recent holiday, with the help of YouTube tutorials. Here's how I did it!
22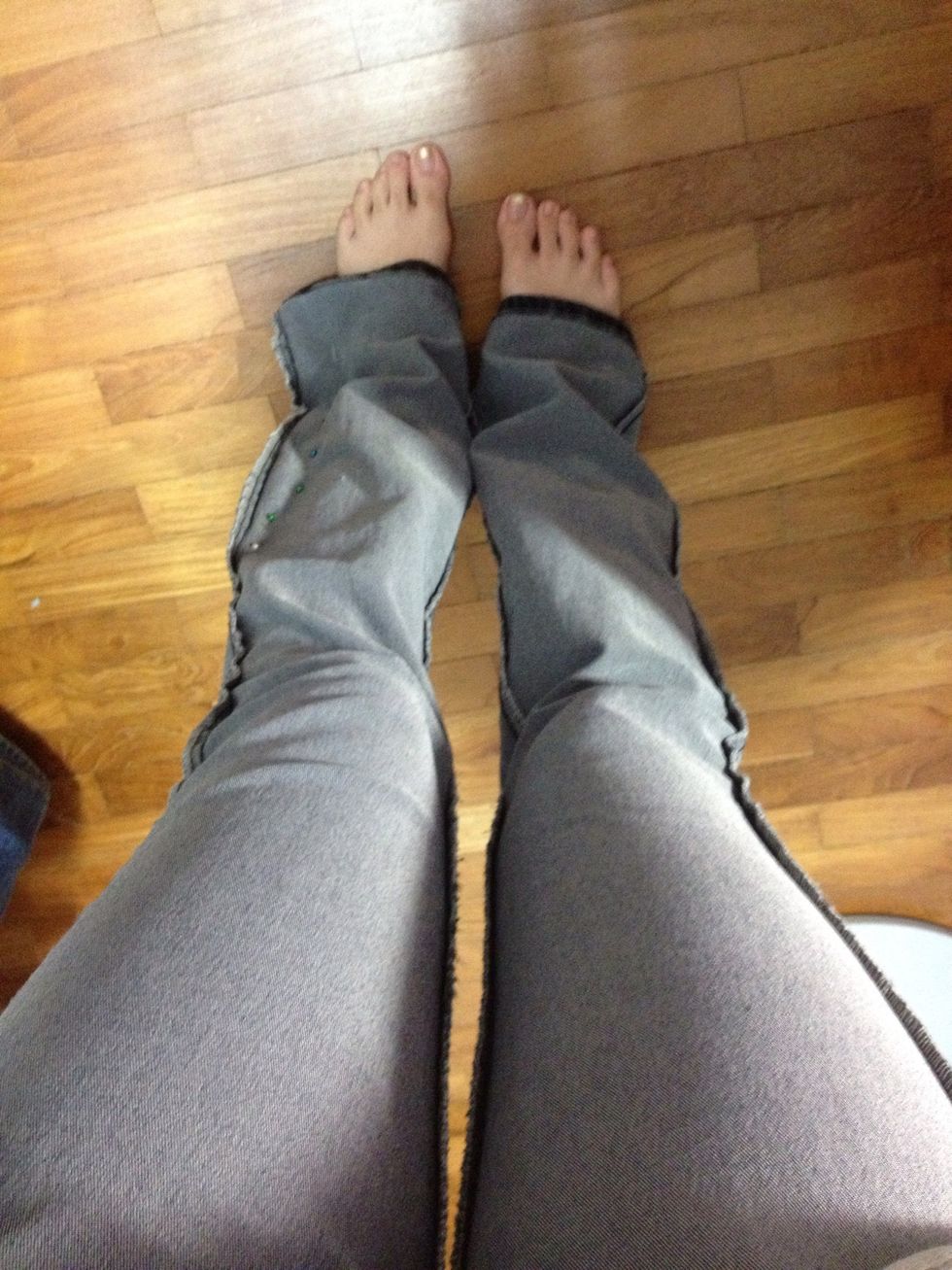 Wear your jeans inside out.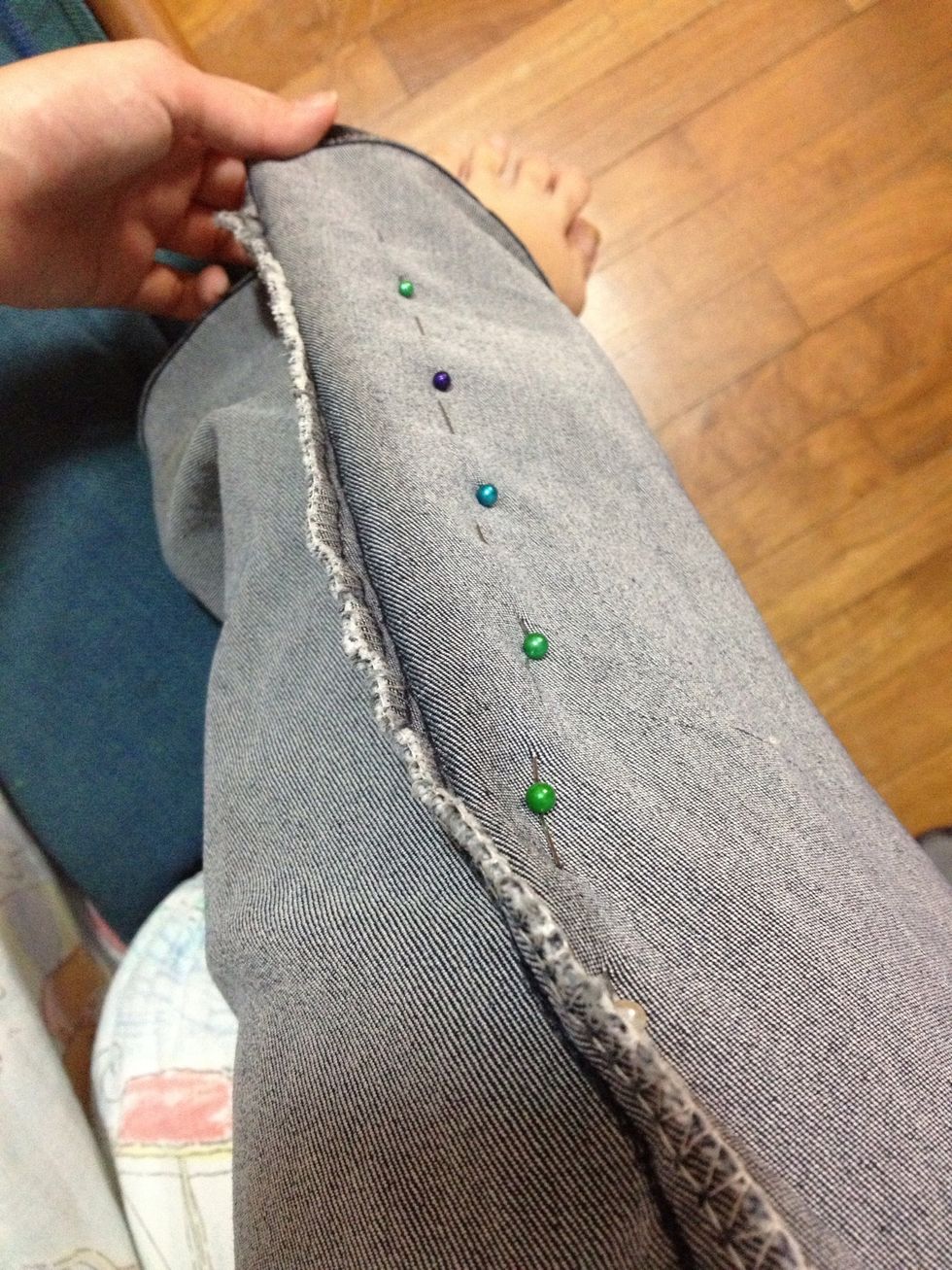 Carefully pin along the outside hem of your jeans, ie. the left hem of your left leg, and the right hem of your right leg.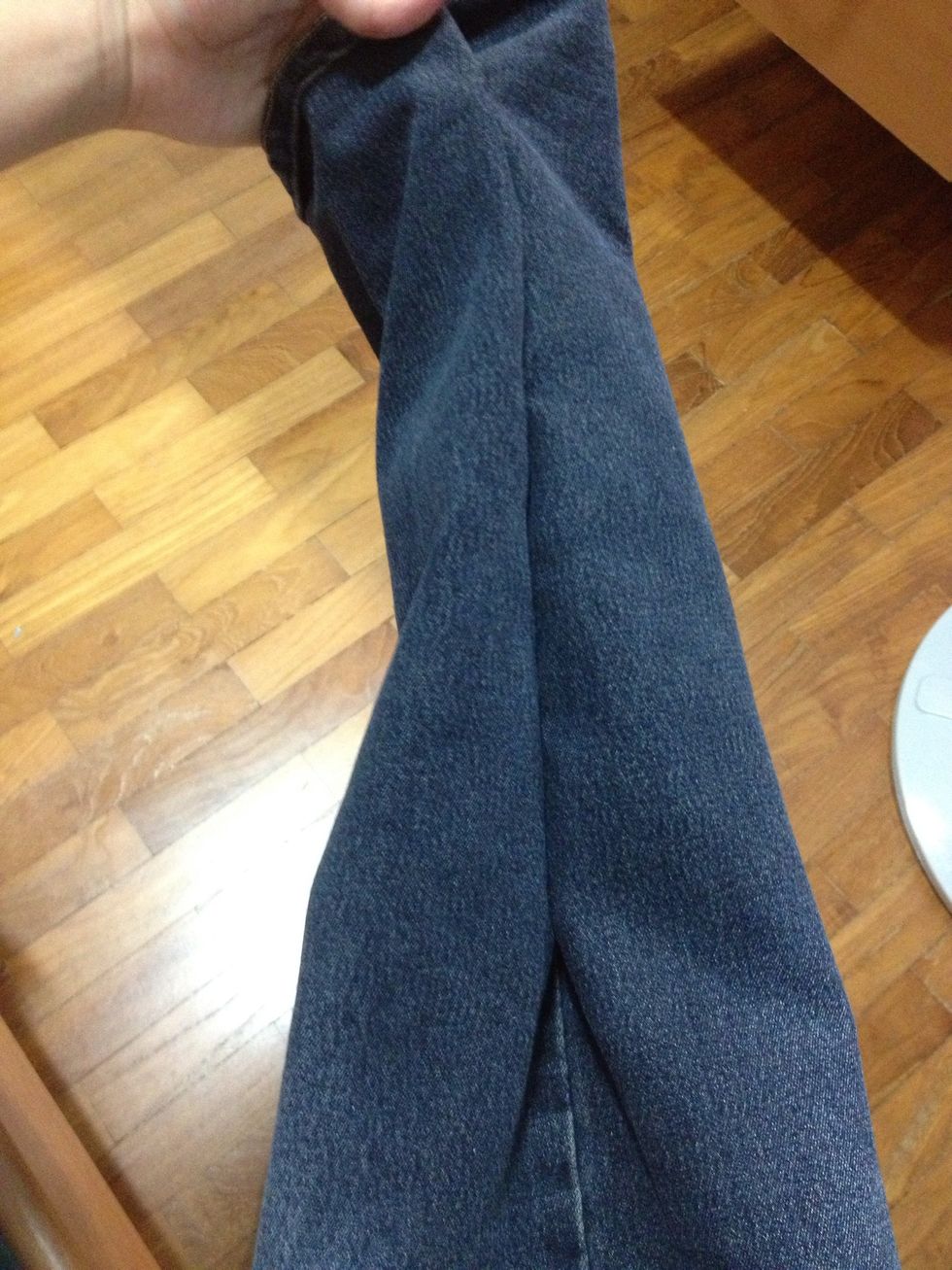 This is how it should look like.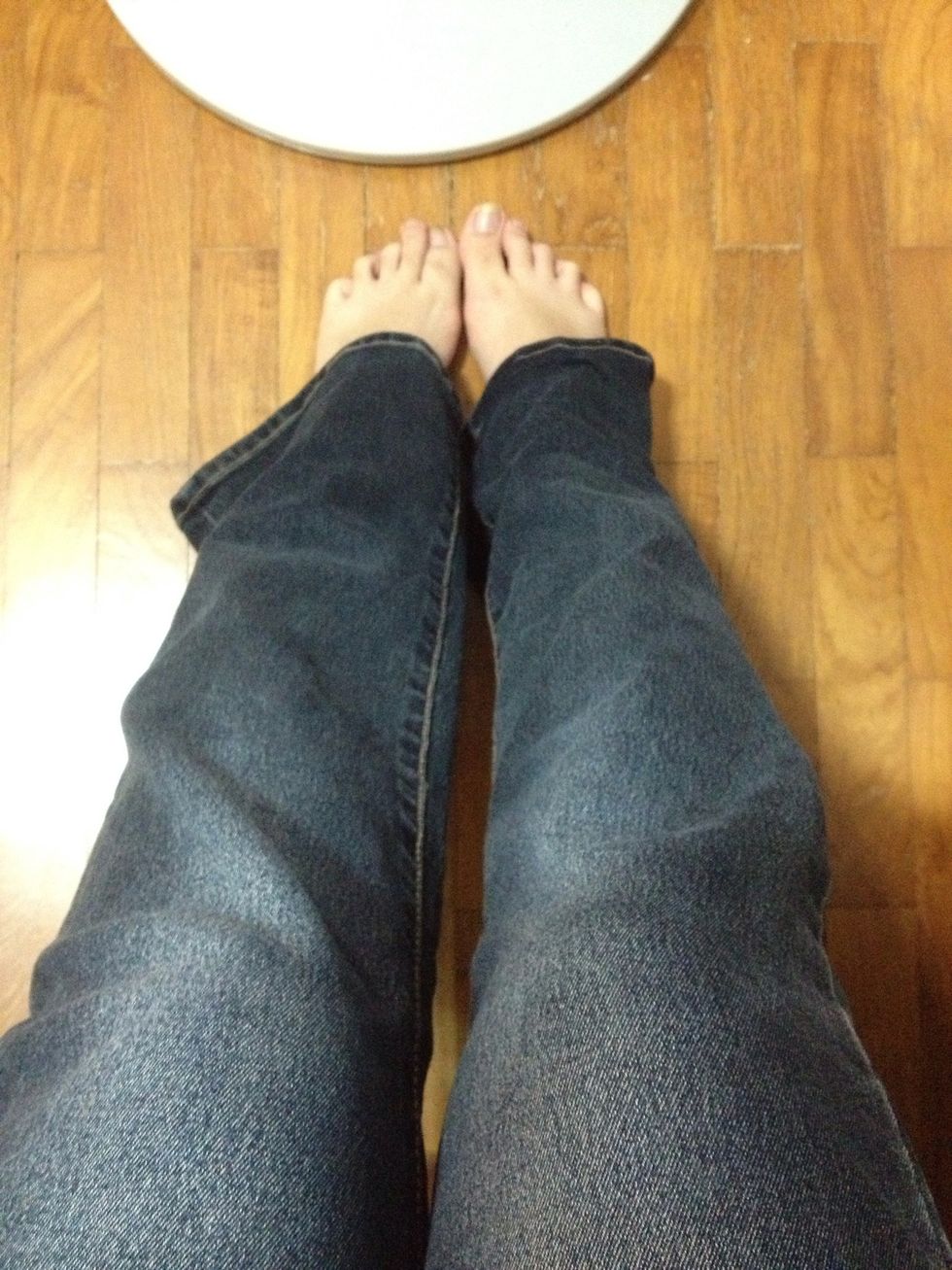 Try it on to see if you like the fit. If not, adjust accordingly and try again. Be careful not to prick yourself with the pin!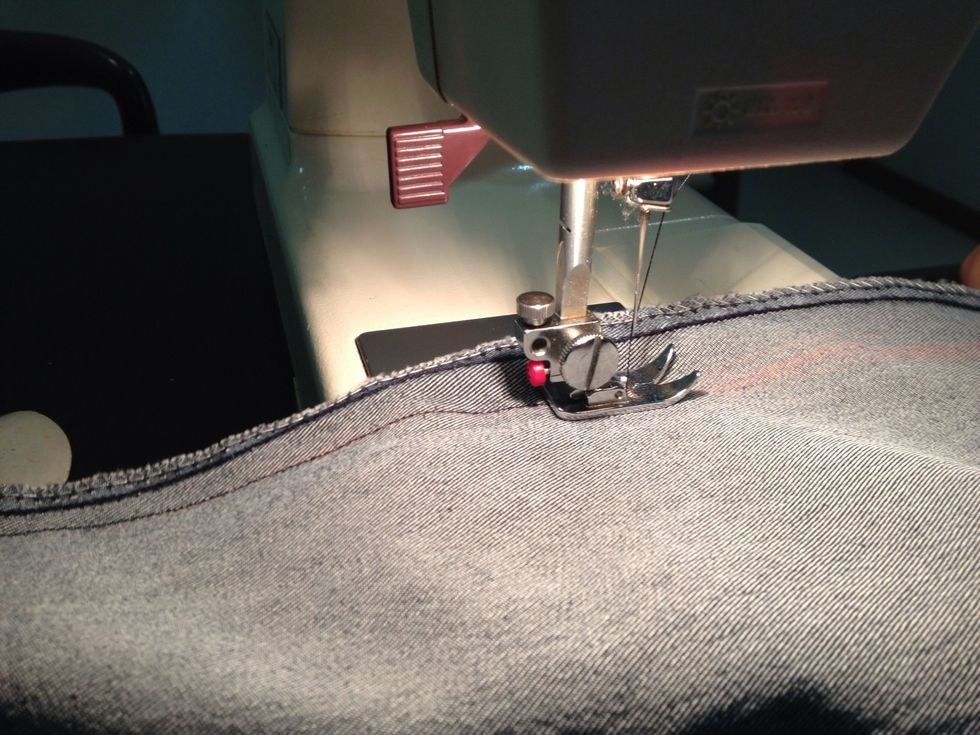 Once satisfied, remove the pins, mark the area with chalk and sew along the line with a sewing machine. You can do a back stitch once you've reached the end of the jeans, so that the thread stays firm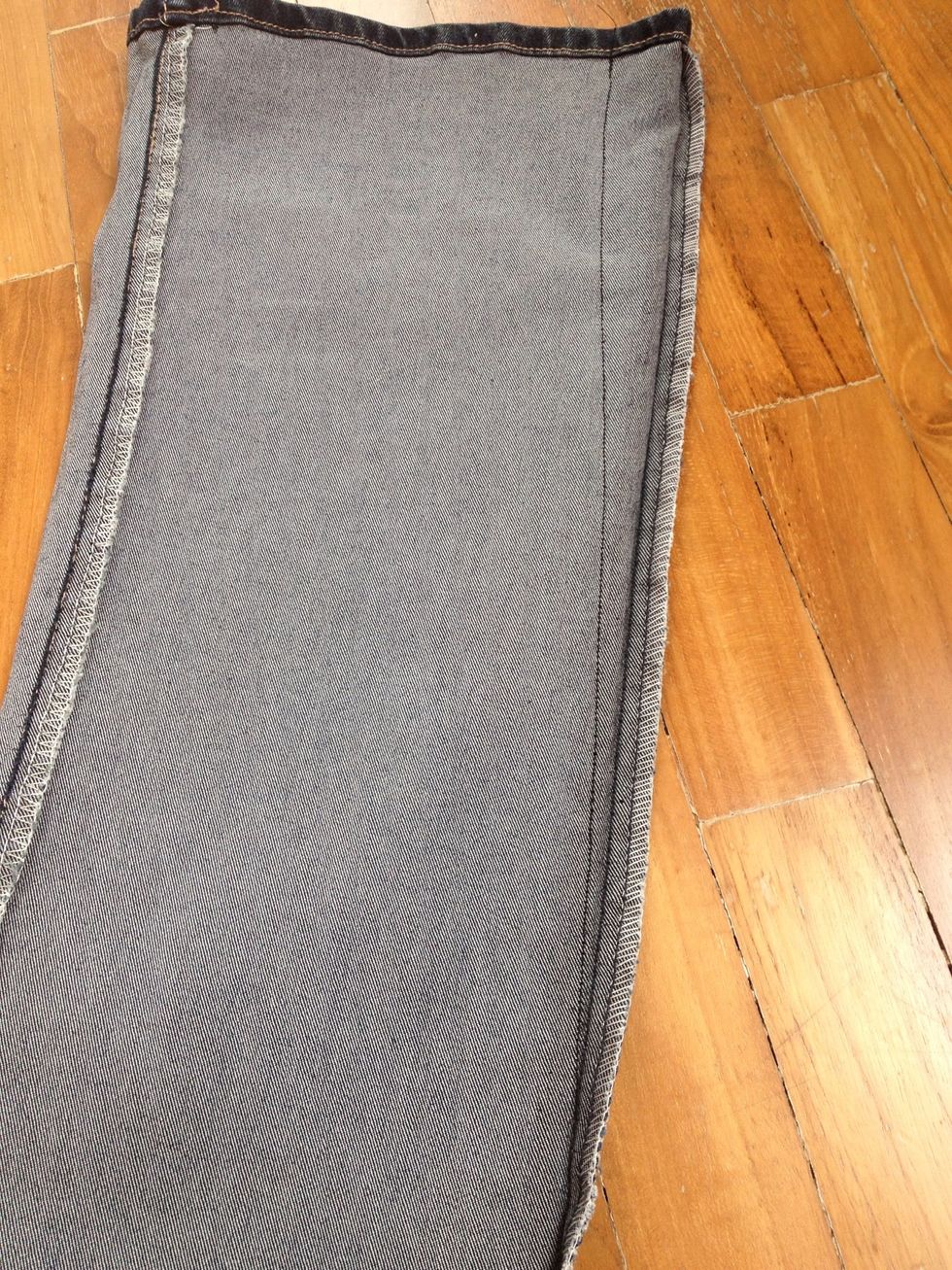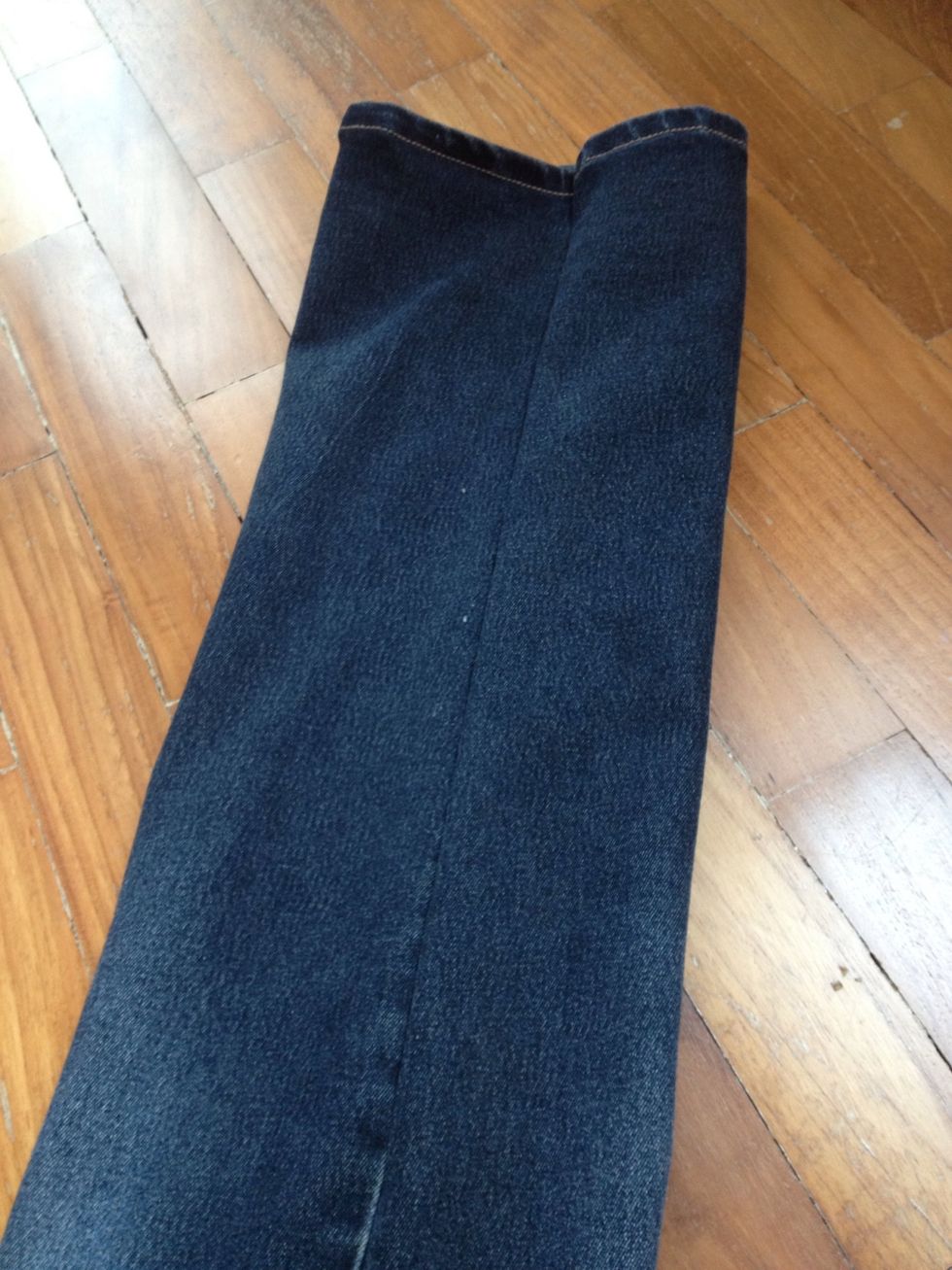 Ta-da!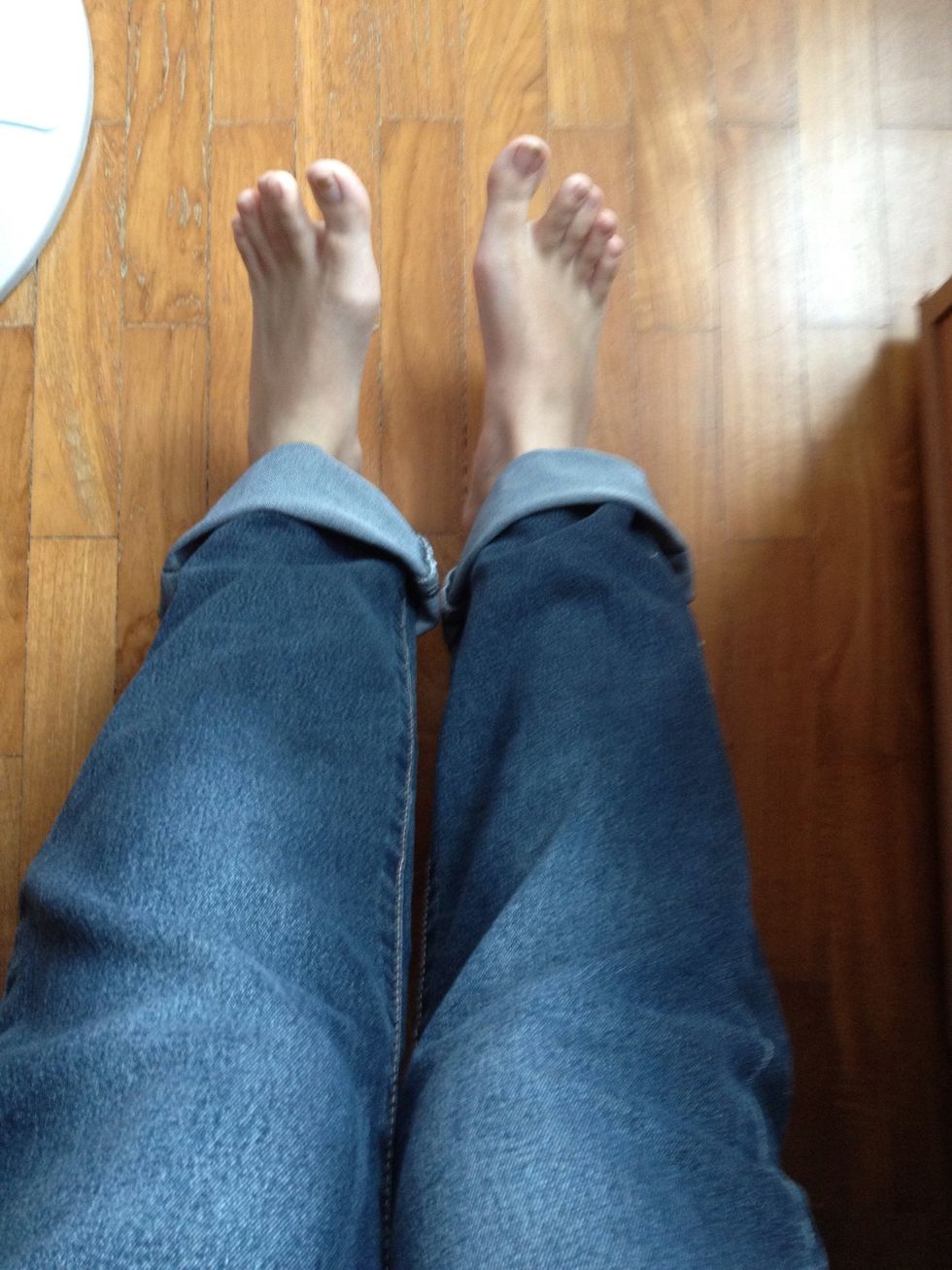 Enjoy your new jeans!
Boot leg jeans
Sewing Machine
Pins