The instructions below are for use with a Mac, and the free software MPEG Streamclip.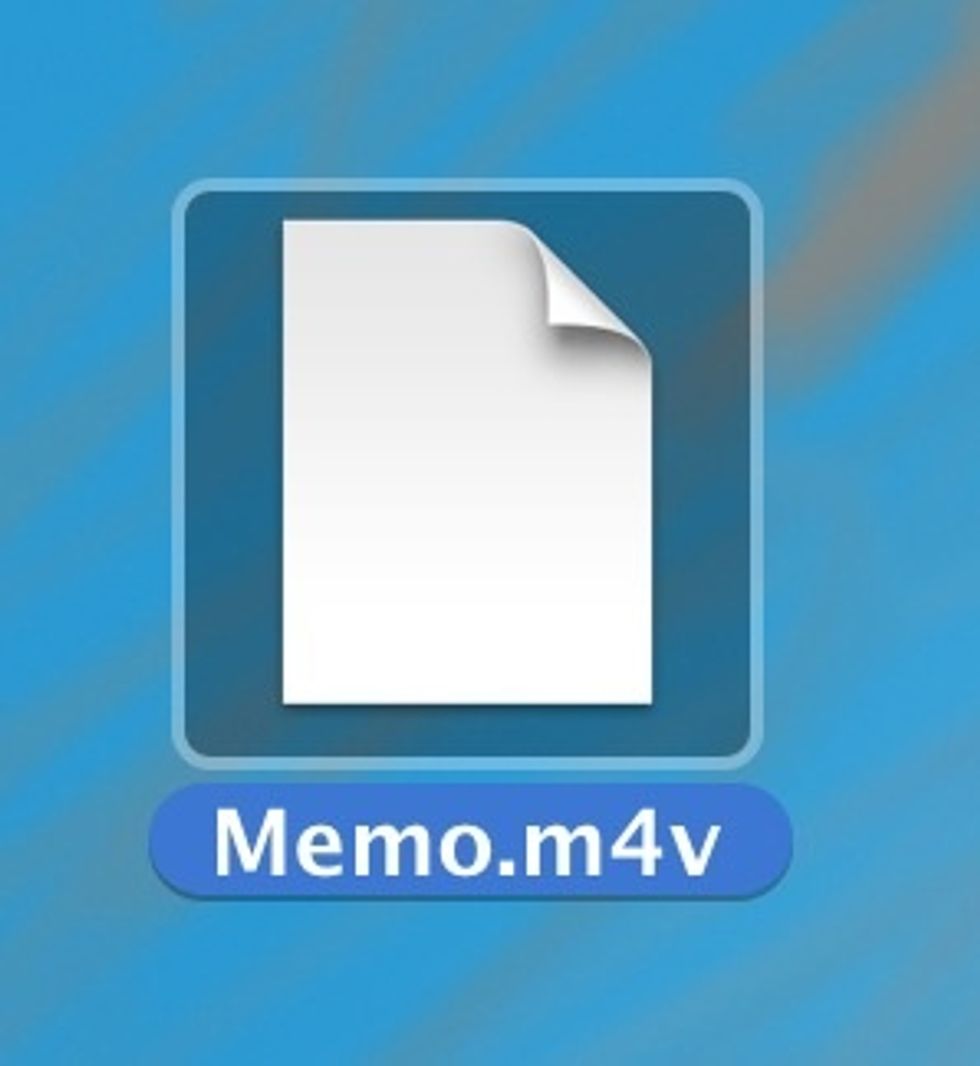 This is an .mv4 file (which is like an .mp4) which cannot be used by software such as SoundForge. It must then be converted before being used and edited on SoundForge.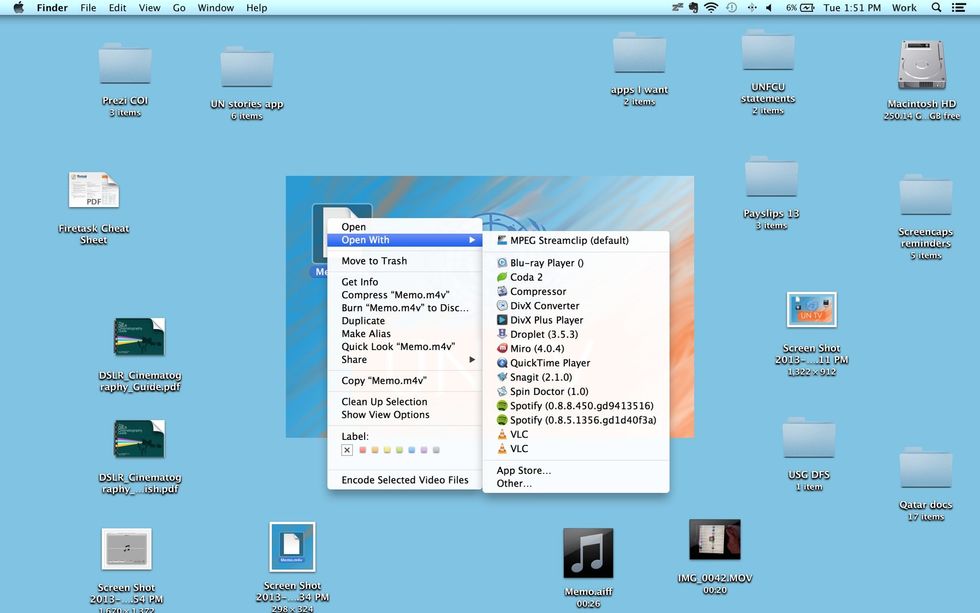 "Right click" (or on the Mac "control click) on the file and choose => Open With => MPEG Streamclip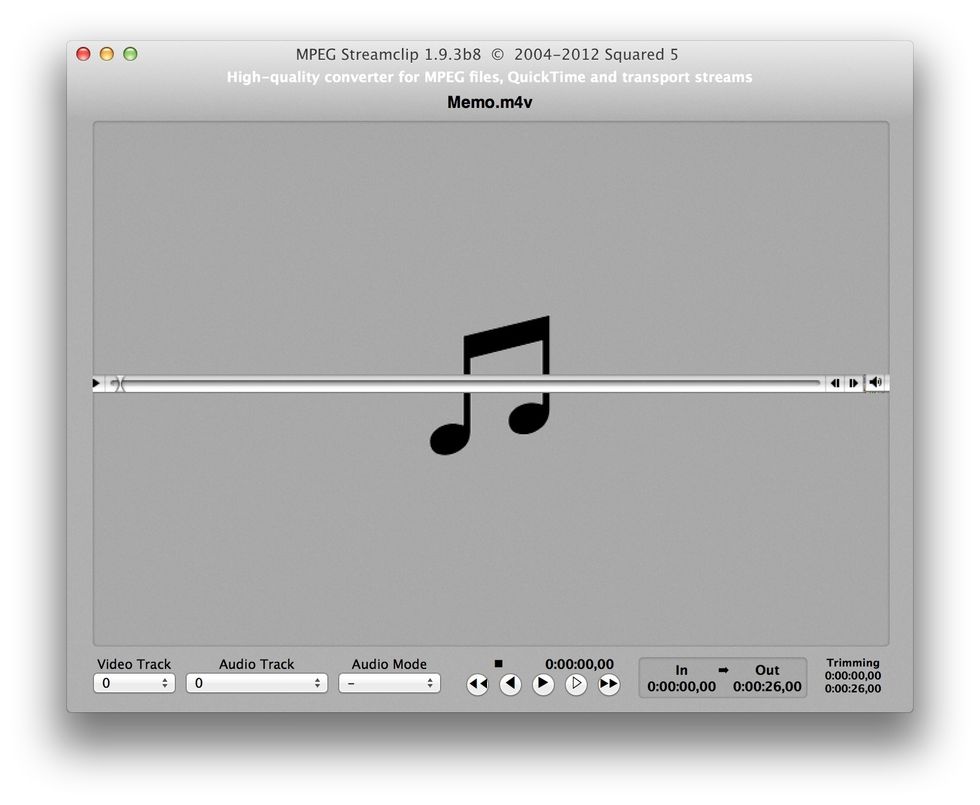 Since .m4v is an audio-only file, your preview window should open looking something like this...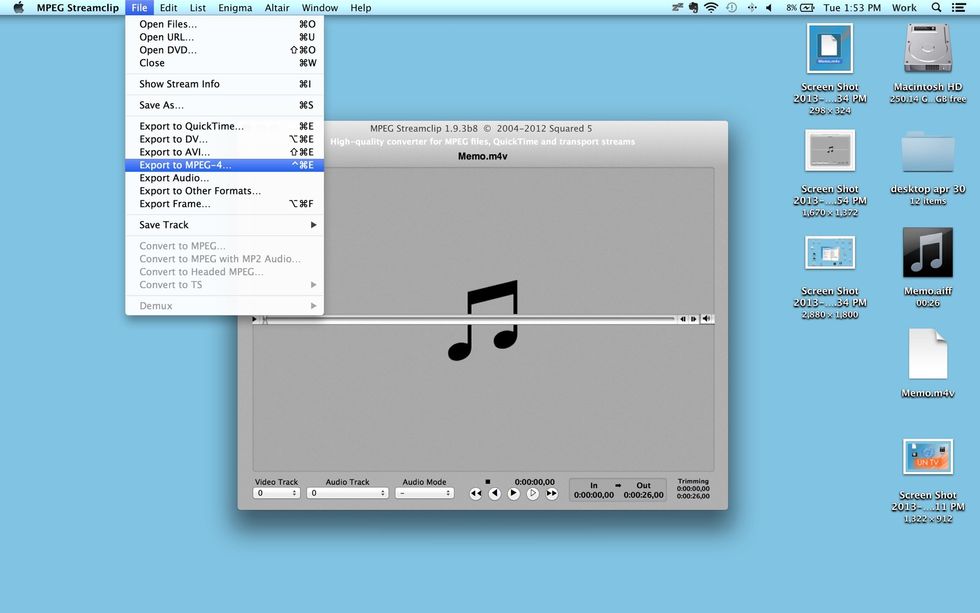 On the "file" menu, choose "Export Audio."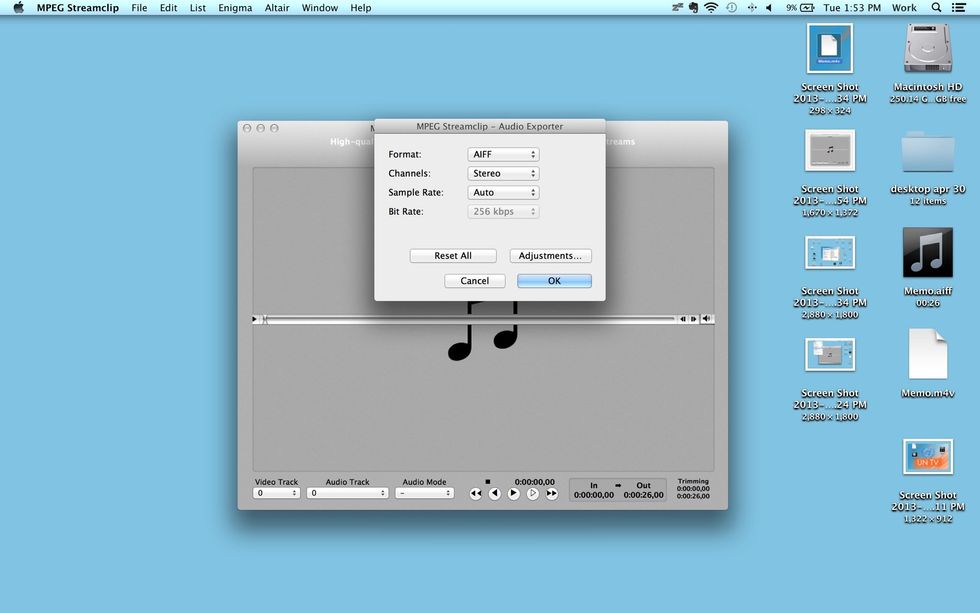 For a file that "SoundForge" understands, pick "AIFF." You can choose "Mono" or "Stereo" audio, and for sample rate, leave "Auto." Then click "OK."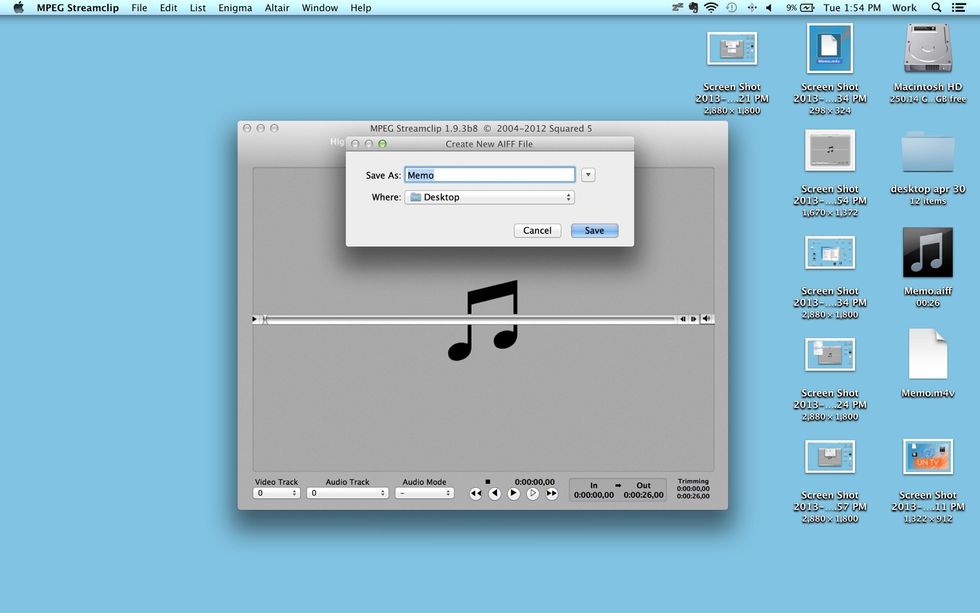 The program will ask you for a name for the new, converted file. In this case I left the same, since the new file will have a different extension.
You should also pick the location of the new file. I picked "Desktop" so I can easily locate it (just remember: a cluttered desktop uses up RAM and slows does your computer...)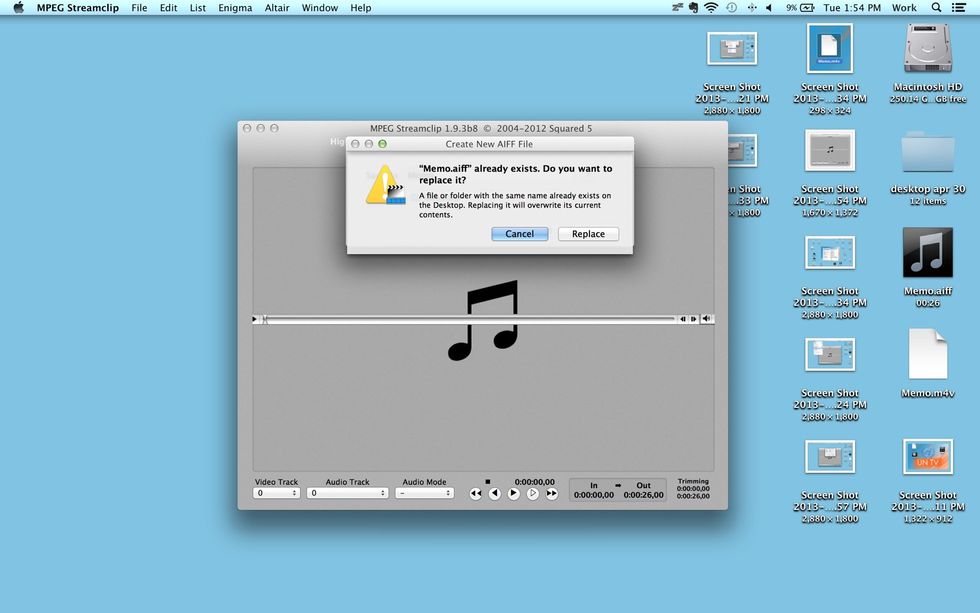 If you already have a file with the same name and extension you'll see this window. In this case, either choose "replace" (and the old file will be deleted,) or choose "cancel" and change the name.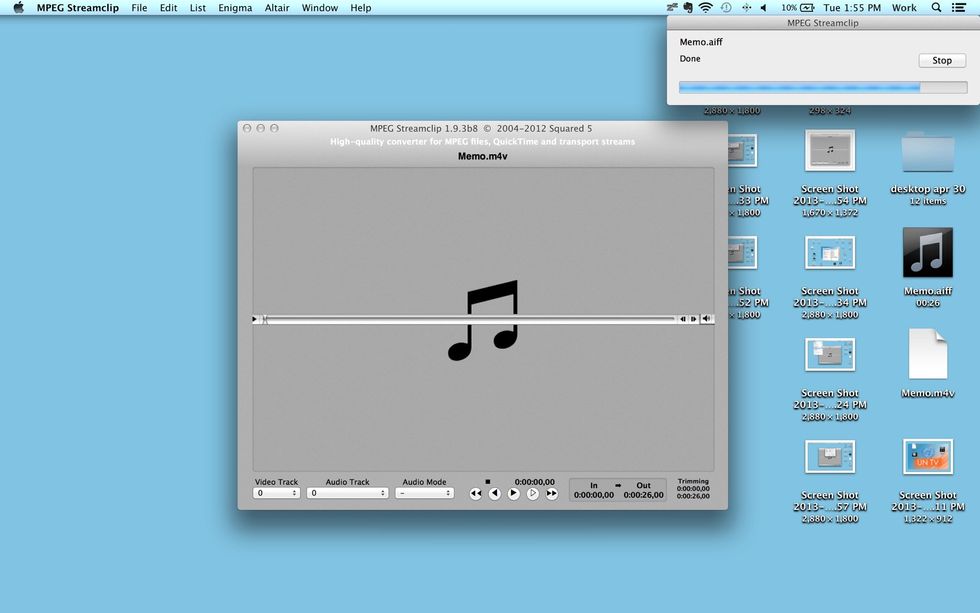 Your conversion should start.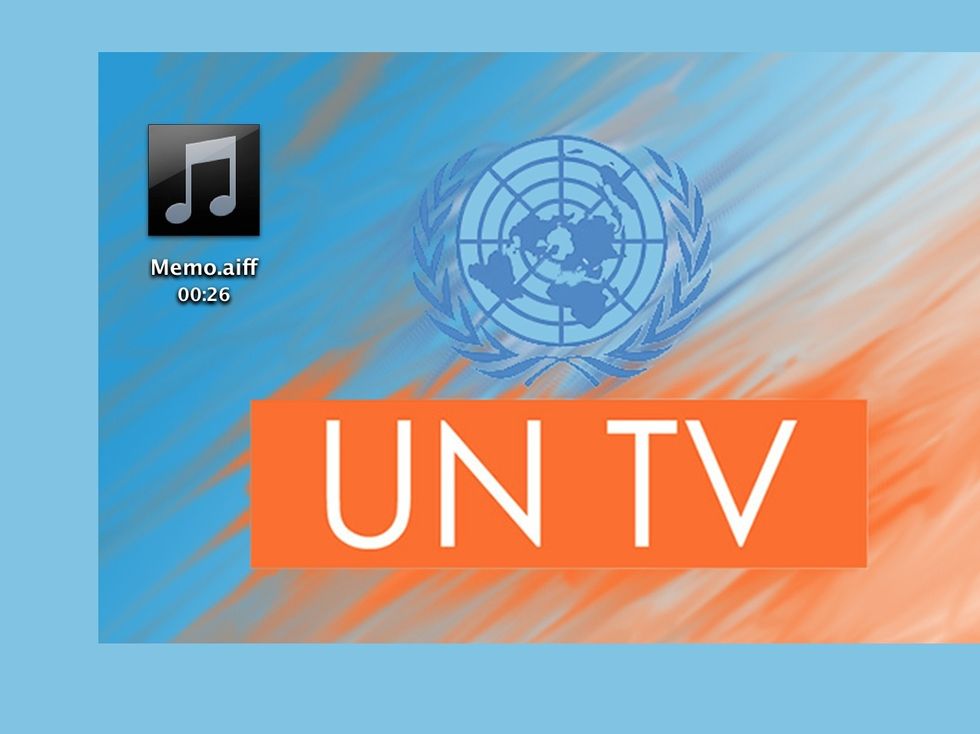 And voilà, there you have it!
1.0 Audio or Video file
Mac with MPEG Streamclip