If you are having PowerPoint issues, you might be better off showing your presentation as a PDF. This guide gives instructions to convert it.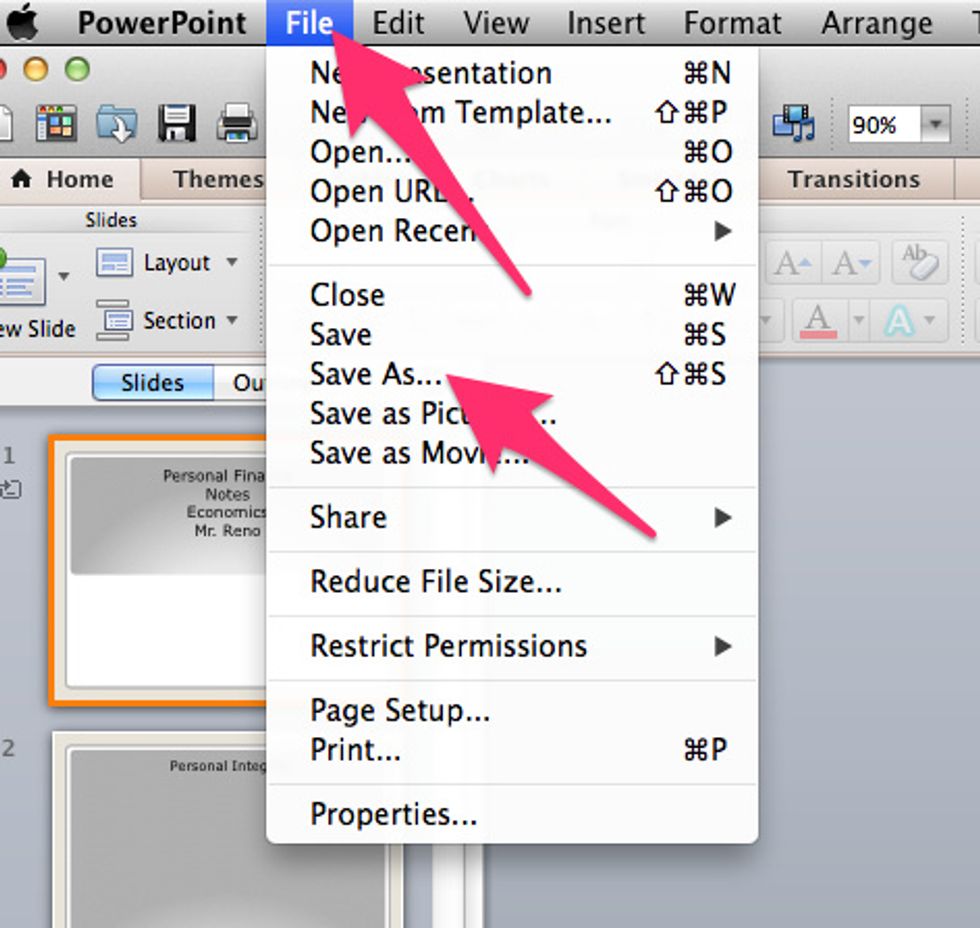 Select File > Save As...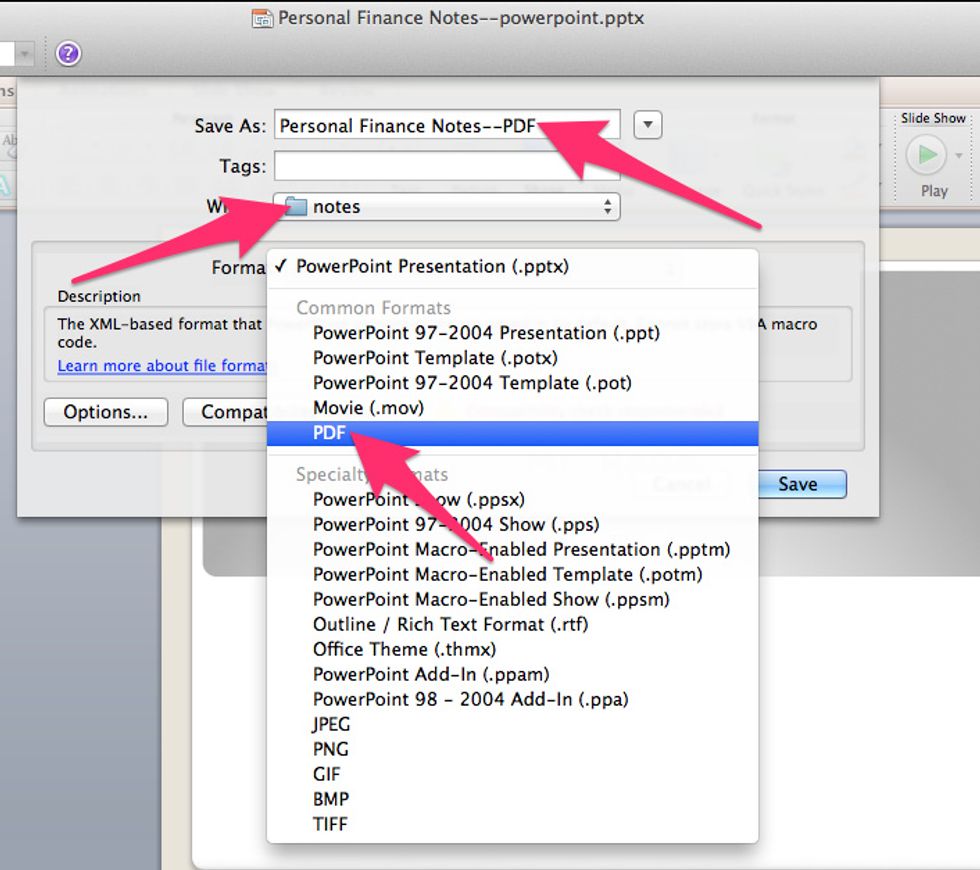 Add "PDF" at the end of the file name, choose where you want it to save, than choose "PDF" as the Format.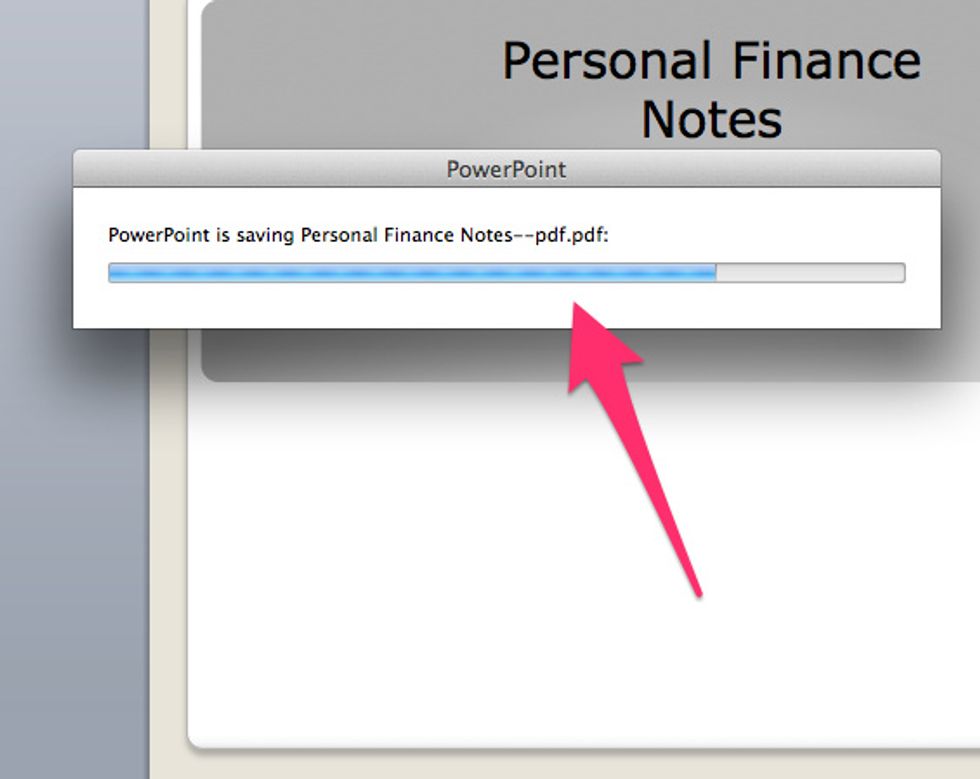 Wait a few seconds while the conversion takes place.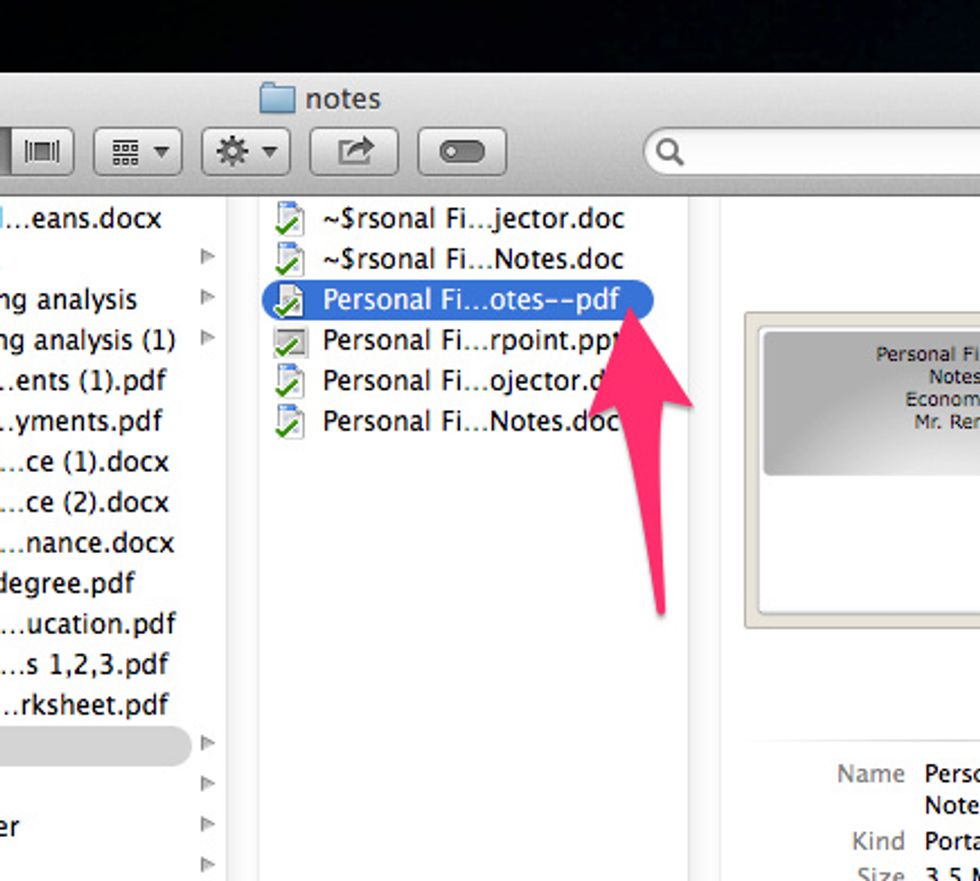 Find the PDF you just made in Finder.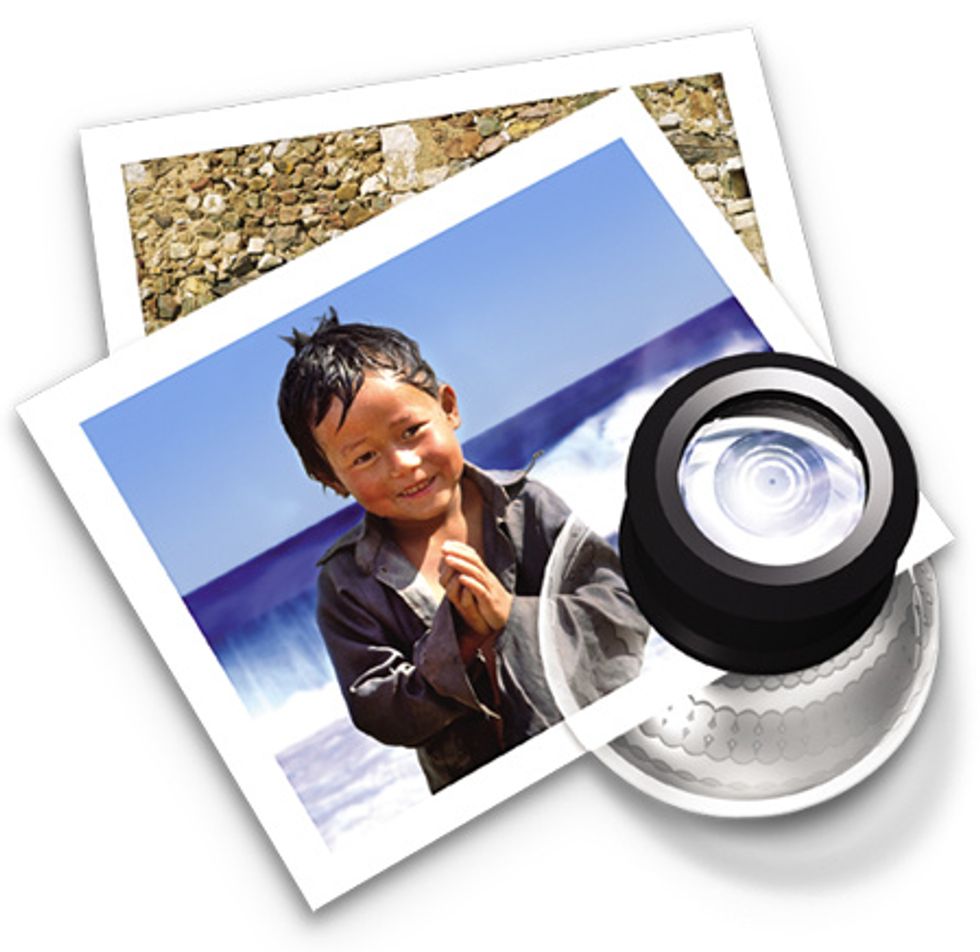 Open it in Preview. This might require you to enter control + click on the keyboard.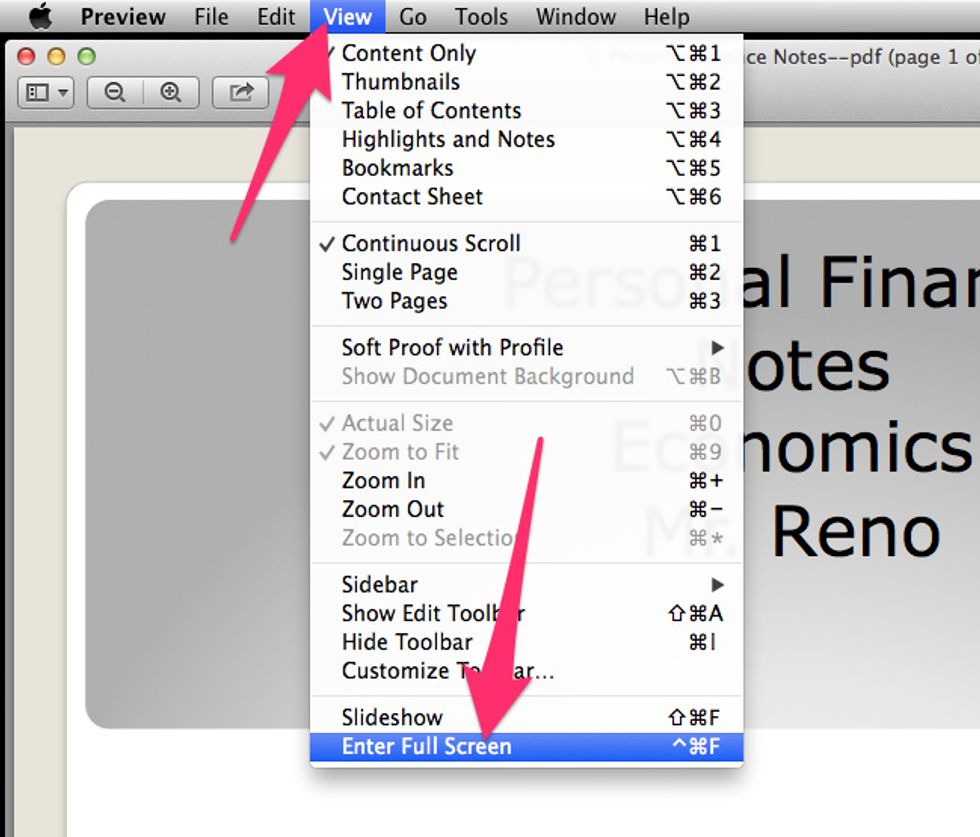 Once it is open, select View > Enter Full Screen
If there where any animations or videos, they will not show in this flattened version of the presentation.
Let your Technology Curriculum Integration Specialist know if you need help.
The creator of this guide has not included tools