Please remember that not everyone needs to contour their nose but if you feel you need definition like me, go ahead!
Start with a good base to work on, I have already applied my No7 full coverage matte foundation.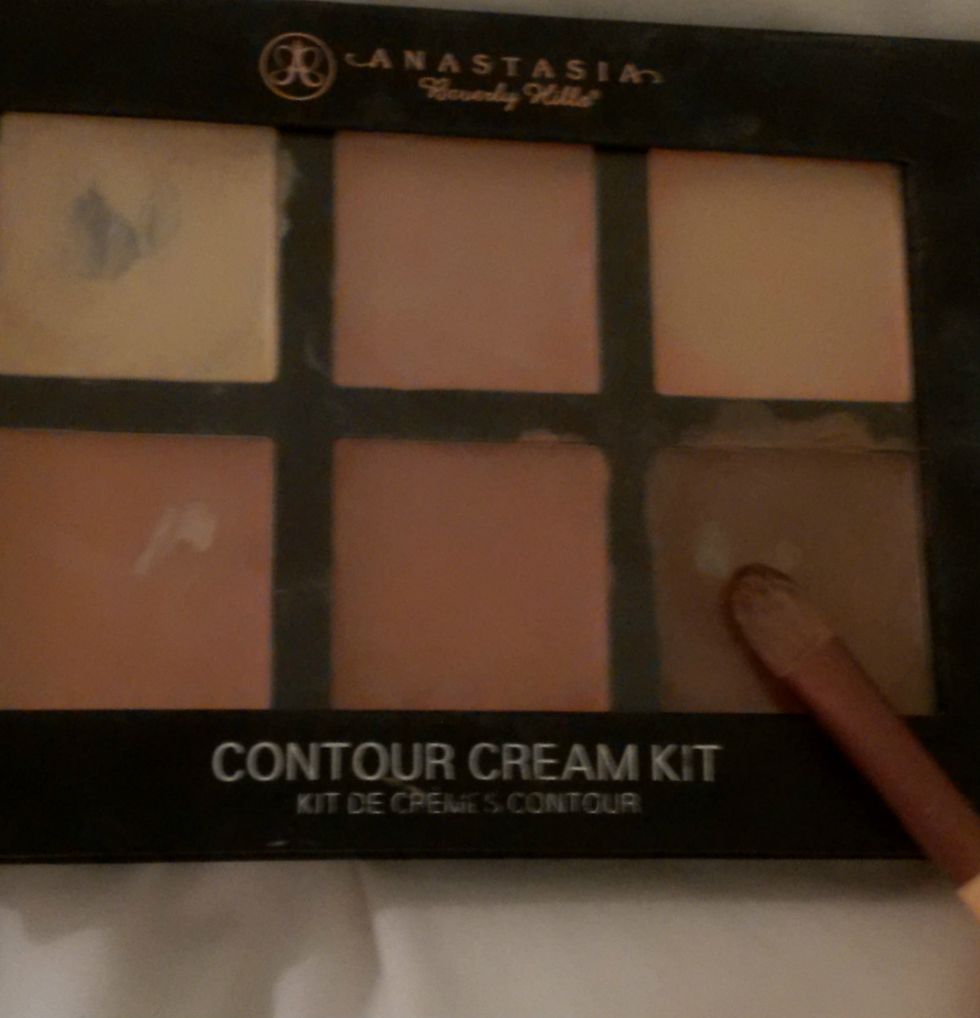 Take your first small flat ended brush (mine is a concealer brush) and take a small amount of your dark colour. I am using shade cinnamon from the Anastasia Beverly Hills cream contour kit.
Draw a thin line down either side of your nose (Remember the thinner the line, the thinner your nose looks). It is very important to bring the line down underneath as shown.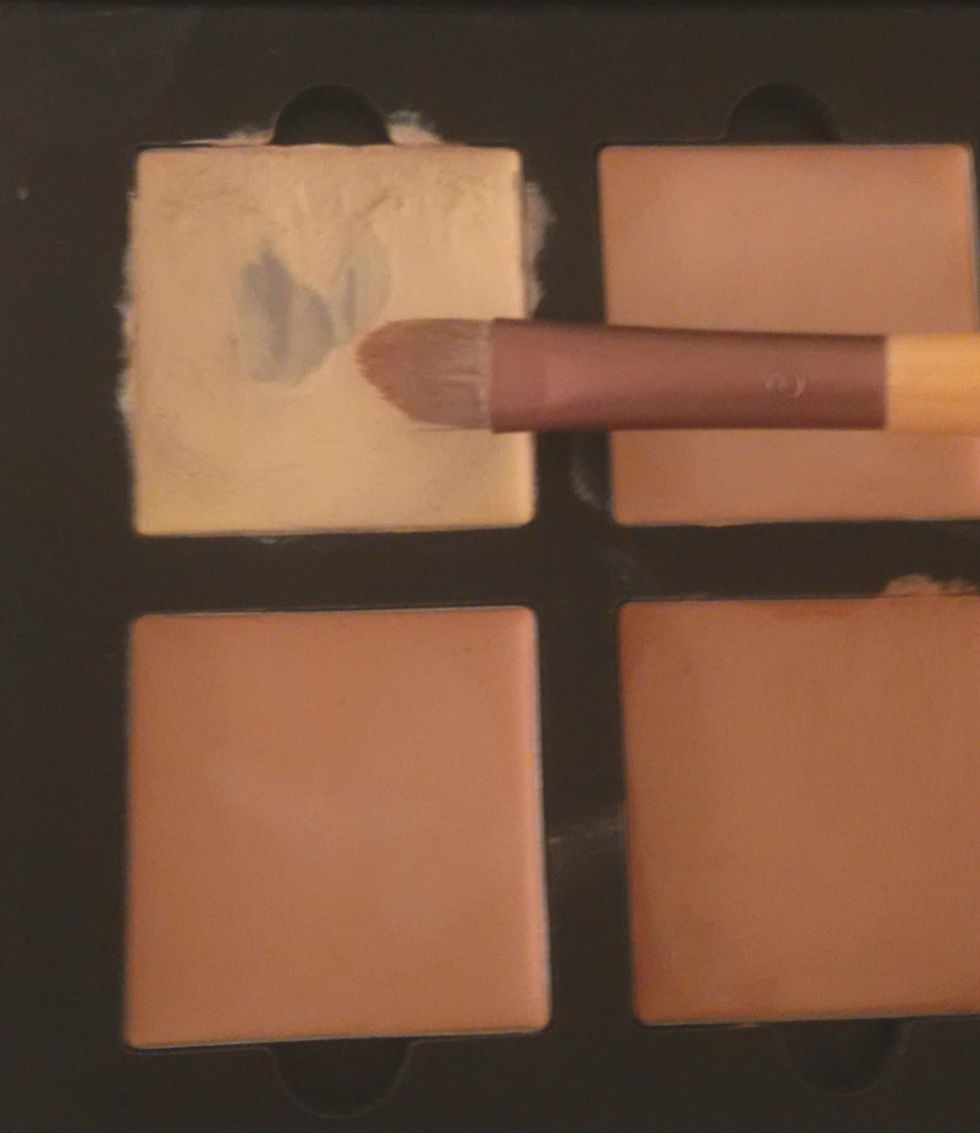 Now take your second brush and apply a small amount of your light colour. I am using shade Banana of the ABH contour kit.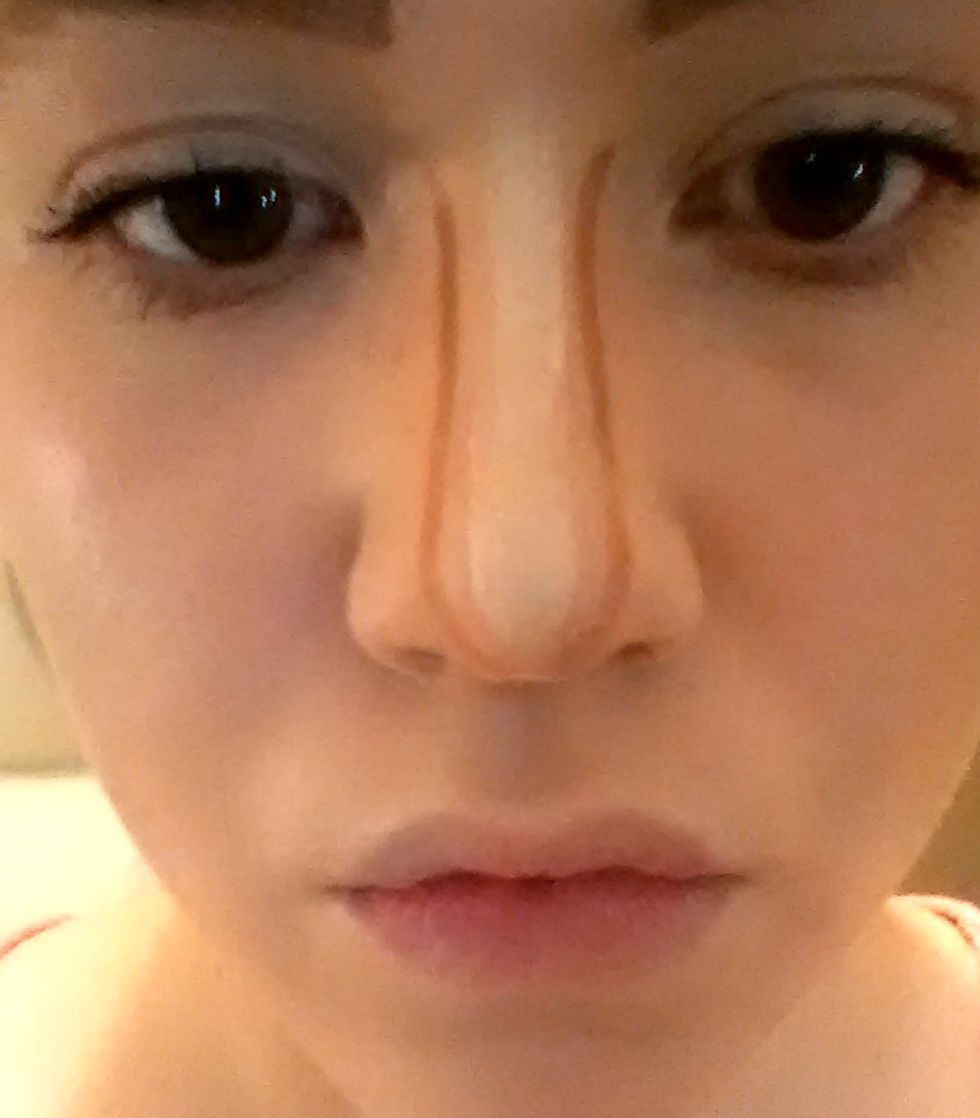 Apply it down the centre of your nose and along the sides underneath your contour. This enhances the darker colour.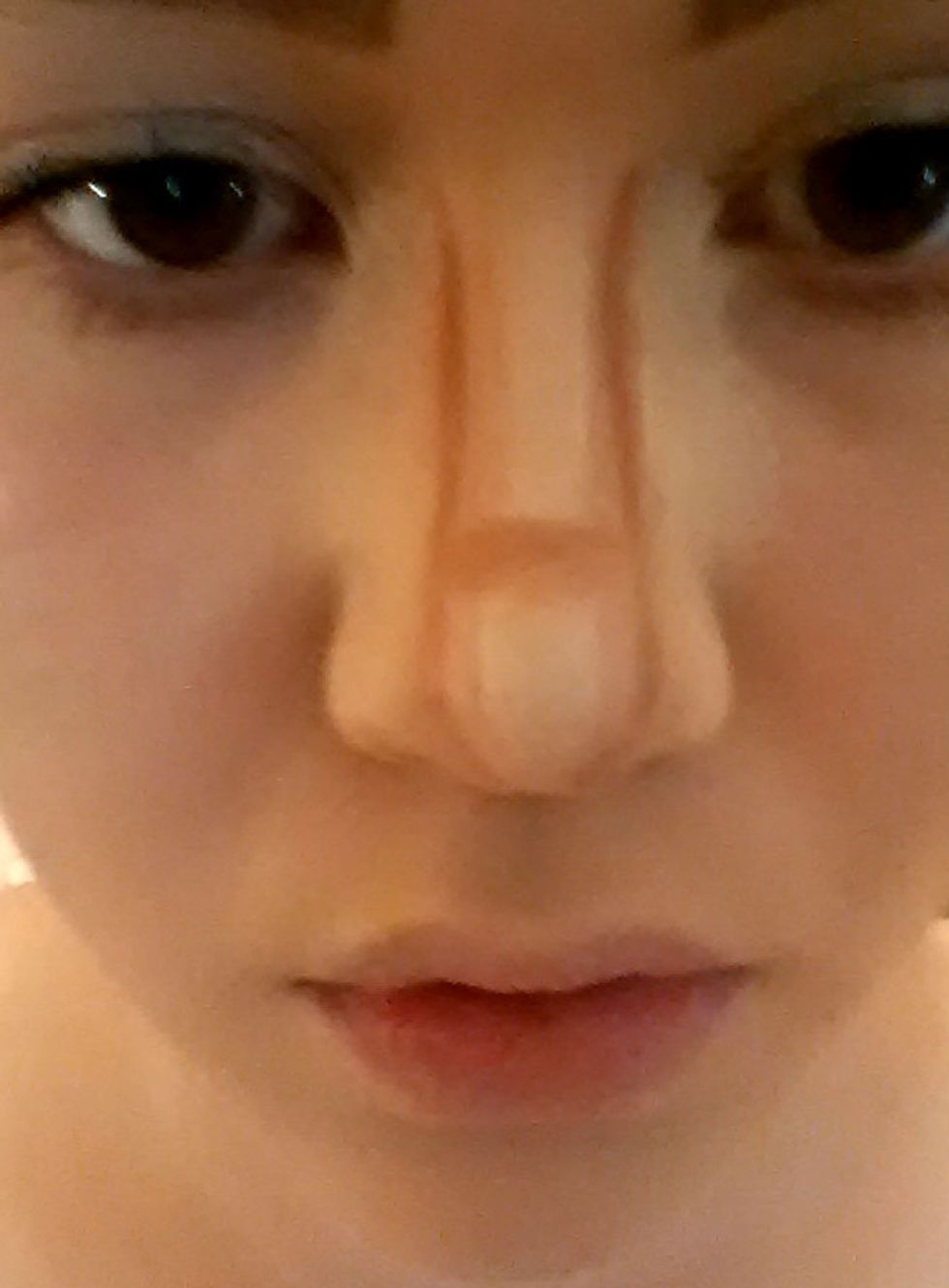 Take your darker colour again and apply a small line across the bridge of your nose. This is to make it appear more turned upwards.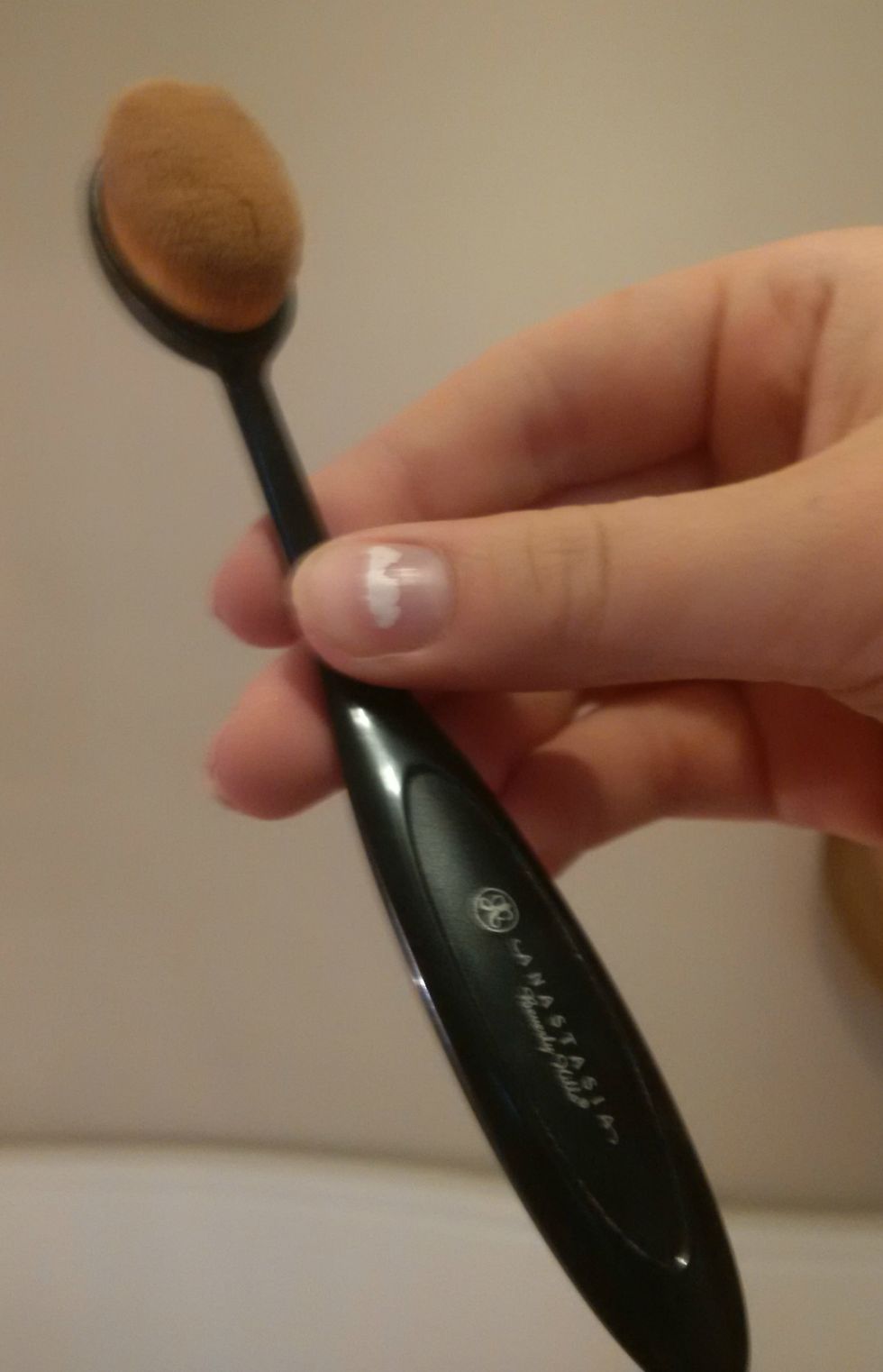 Take your small blending brush and blend the colours carefully together. I am using a small Anastasia Beverly Hills brush and its very good for getting into hard-to-reach places!
After I had blended it together I added some more highlight down the centre of my nose because I like a strong highlight but this is optional.
I didn't have a very good photo to show the true end results but it makes a huge difference to the way I look and I hope you find the same!
I highly recommend the Anastasia Beverly Hills cream contour kit as its so easy to use, I purchased mine off ebay as I live in the UK. But there are plenty of other kits around to suit you!
Please like, comment and follow! I'll be back soon with more guides... ;-)
2.0 Small flat ended makeup brushes
1.0 Dark coloured powder/cream
1.0 Light coloured powder/cream
1.0 Small blending brush