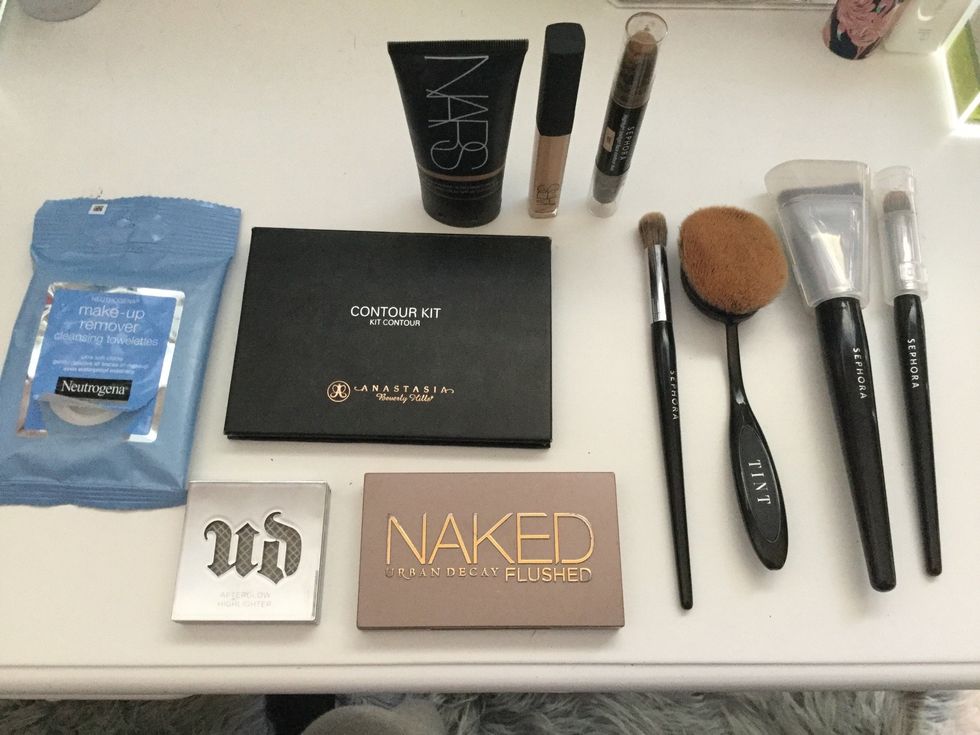 First, get all of your supplies together! (Your contour, foundation and concealer are not the same color as the ones above, they should match your skin tone.)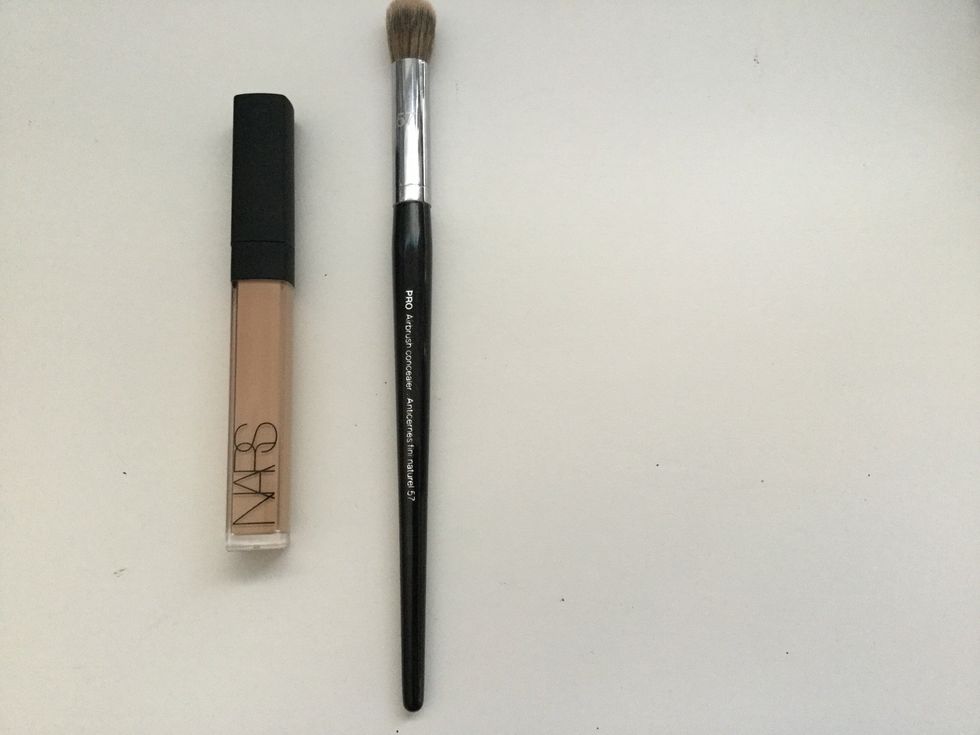 Once your face is make up free get out your concealer and concealer brush and apply concealer under eyes, on nose, above forehead, on cheek bones and on chin. Then blend in a back and fourth motion.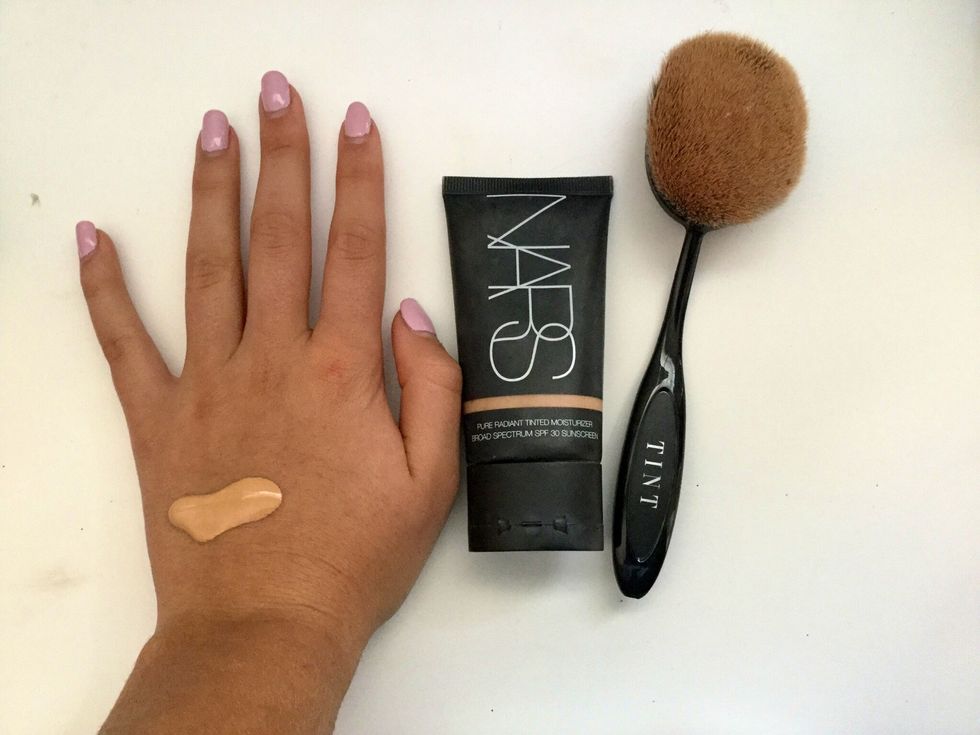 Then get out your foundation and foundation brush. Open the foundation and put a quarter size amount on the back of your hand and apply where skin is unevenly toned. Then blend into skin.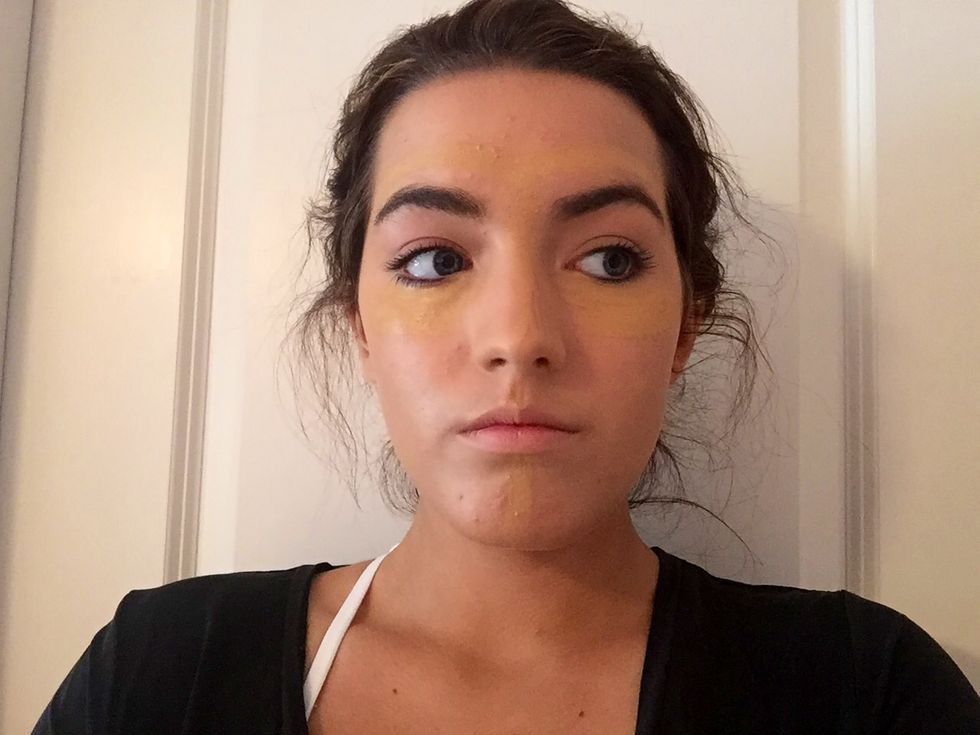 Now take out your contour stick. Open the highlight side, which is the lighter side, and apply on chin, T-Zone (nose and forehead) and under eyes. DO NOT BLEND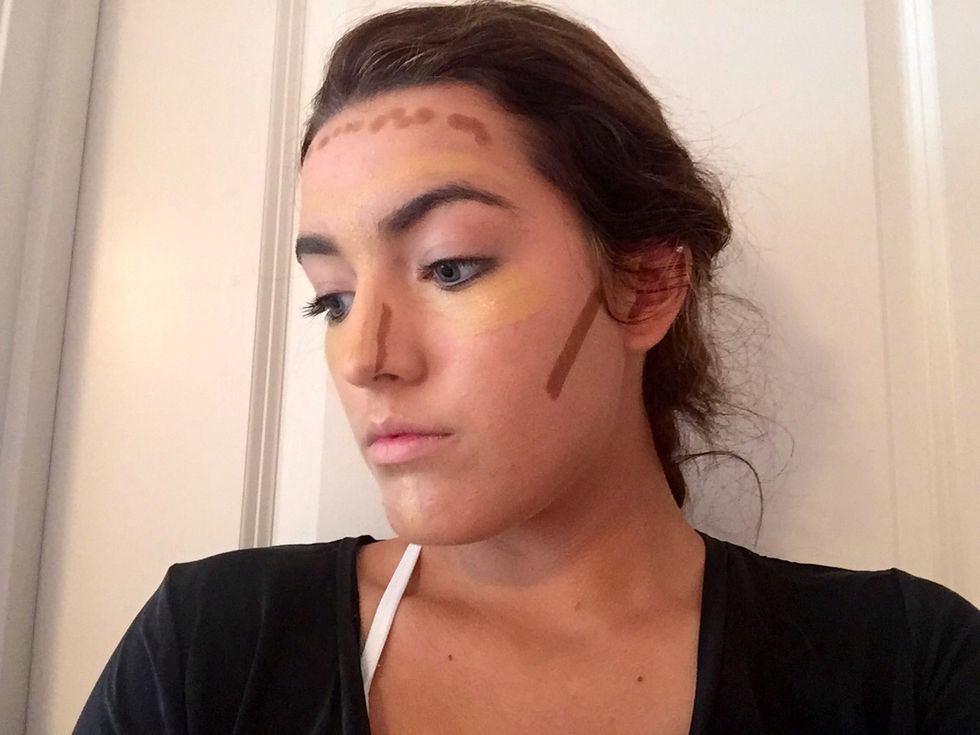 Now flip to the other side of your contour stick which is the lowlight and apply on both sides of your nose, upper forehead and under cheek bones.
Enjoy your contour!
Makeup remover wipe
Contour, foundation, blush, and concealer brushes
Contour palette or contour stick
Concealer
Foundation
Blush