How to connect the vr-3
Here's a small guide about how I connected the Roland VR-3 to my news studio for Eagle News.
17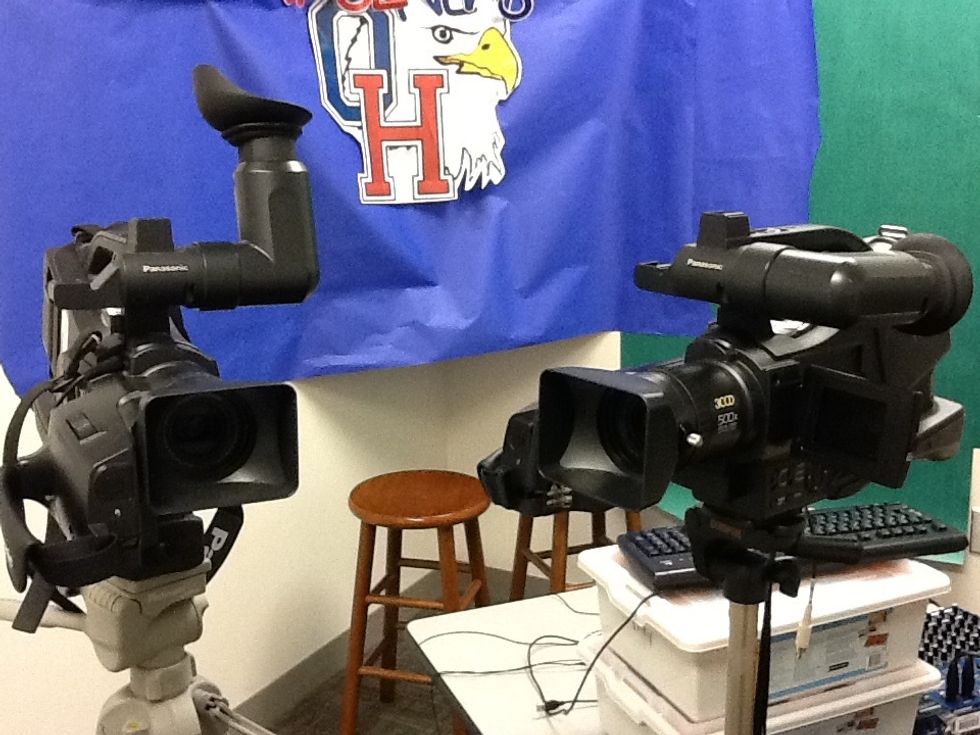 Get your cameras and connect the camera using the video out. You will only connect VIDEO OUT.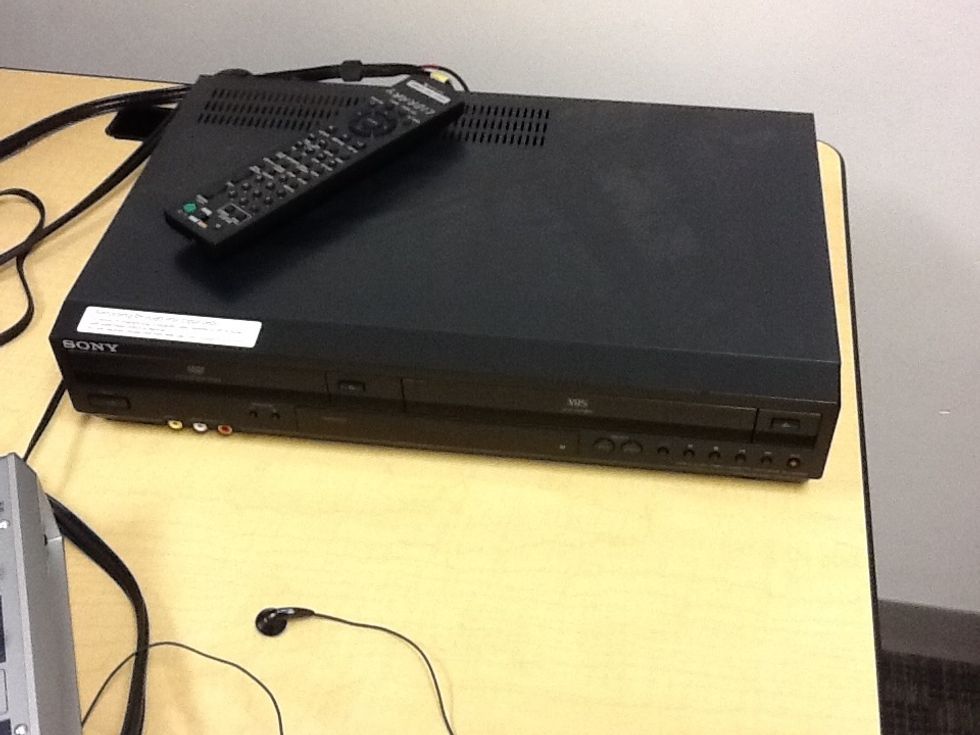 Your DVD Player will be connected to video Input 2 in the Video mixer. You will connect the RCA (red, white and yellow) cables to the video mixer.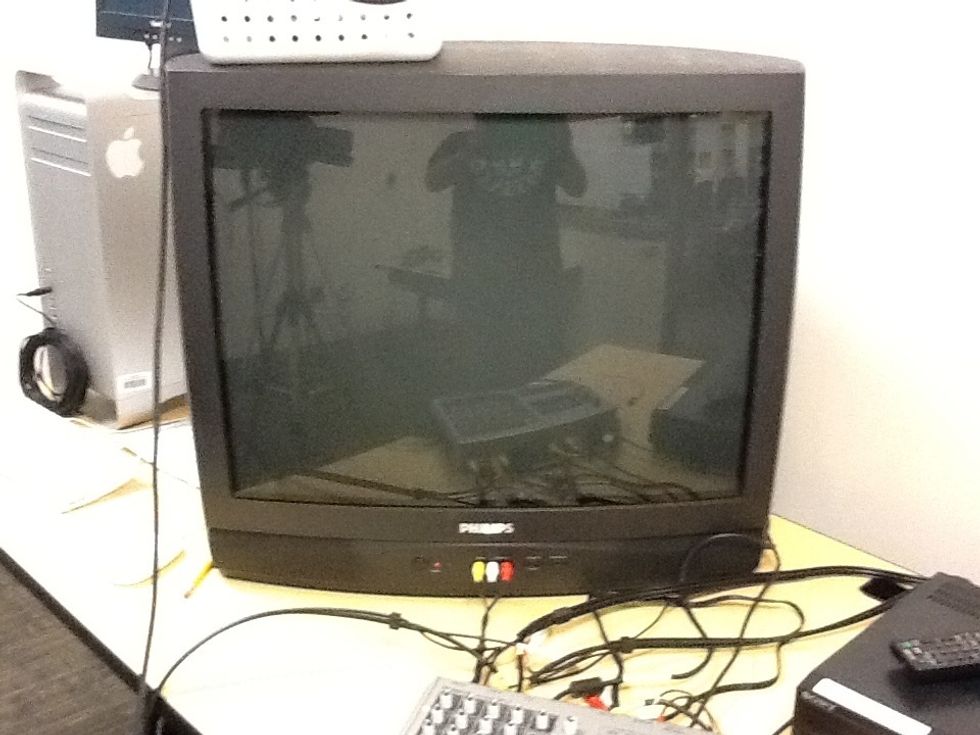 In you tv, you will connect a video cable to the video output on the mixer. This is your preview. It's the 2nd output. The first video output will go to the wall for viewing throughout school.
This is my computer in newsroom. Several tasks happen here. I record the news here using QuickTime. The video mixer is connected with USB. I also run the pledge and video projects through computer.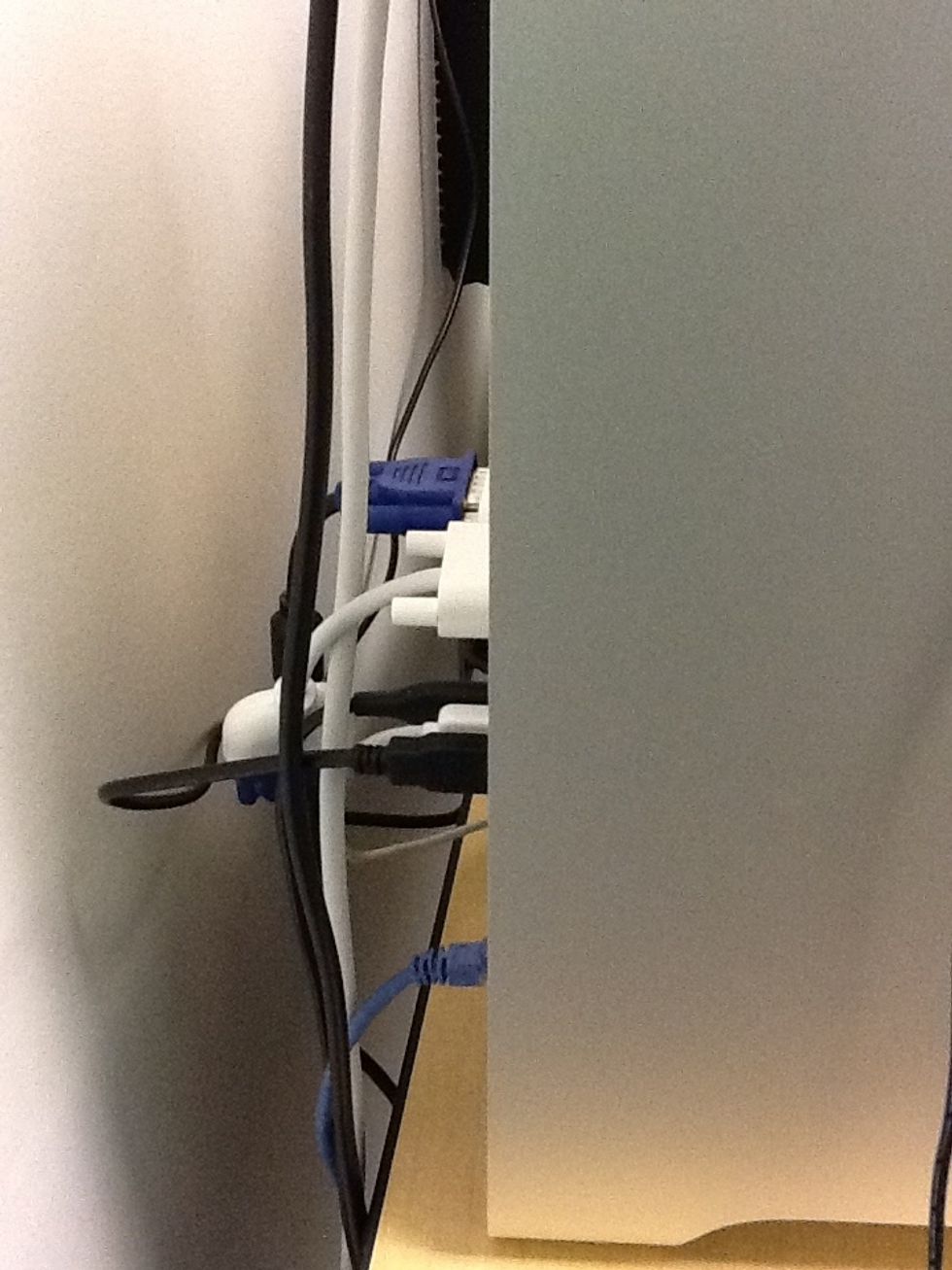 The computer is connected via VGA to mixer and the USB is connected to record news. Using QuickTime to record and play videos works very well.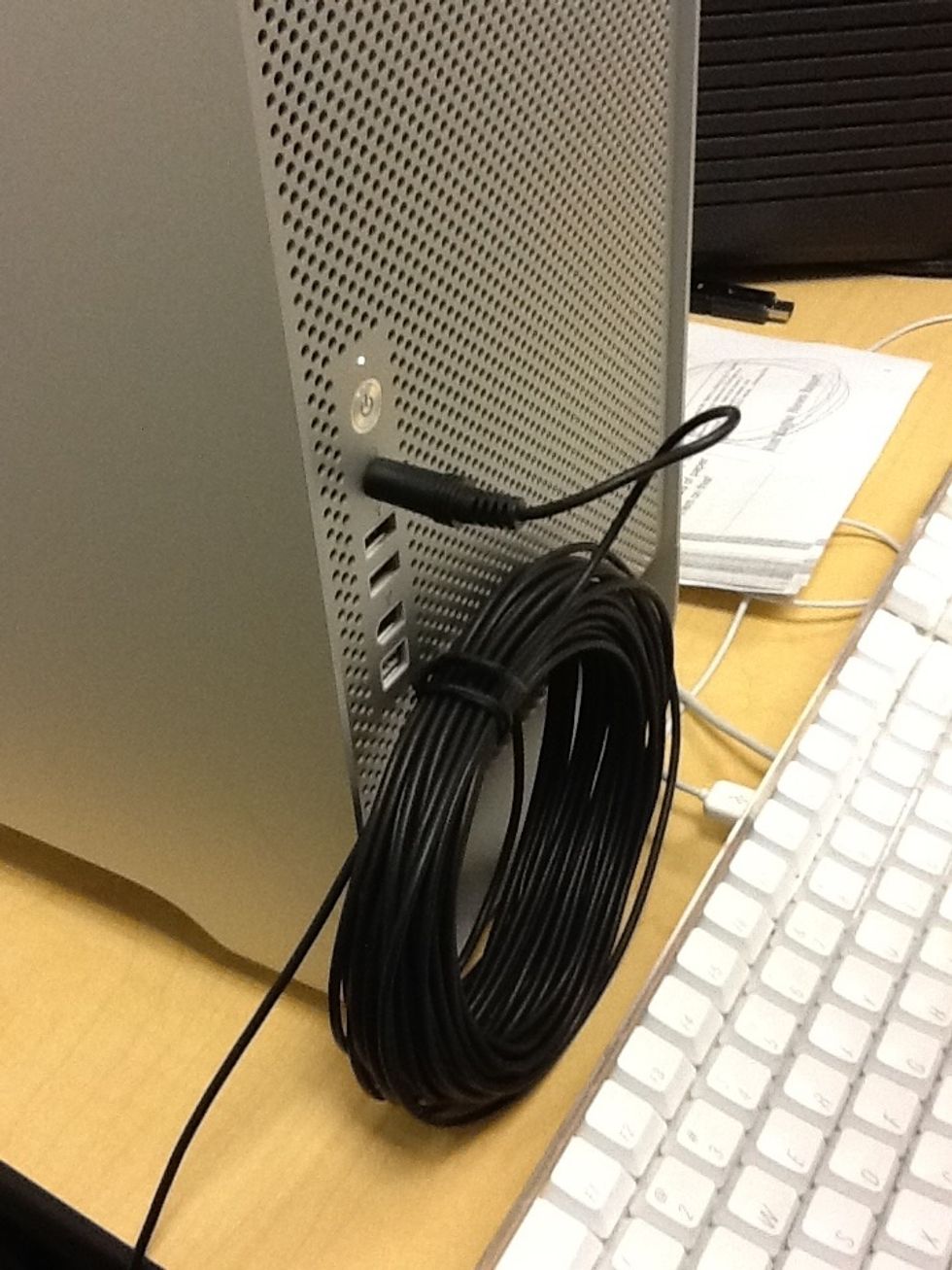 This is my computer audio out to the video mixer. You want to connect to audio input 7/8 on back of mixer.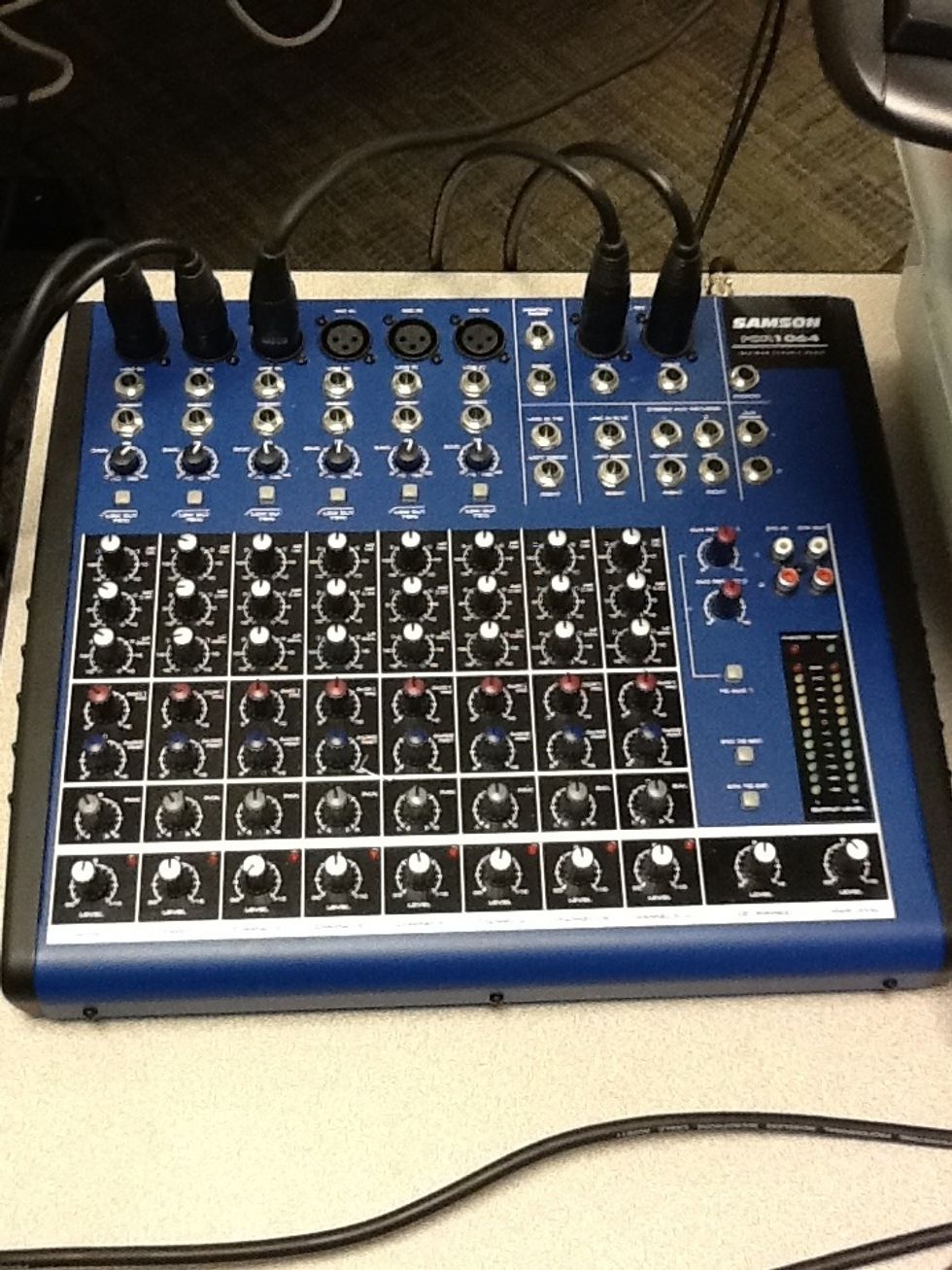 Here is the Samson audio mixer. All microphones go through this. I have three XLR microphones connected in inputs 1-3. I then have the main mix XLR cables connected to mics 1-2 on the video mixer.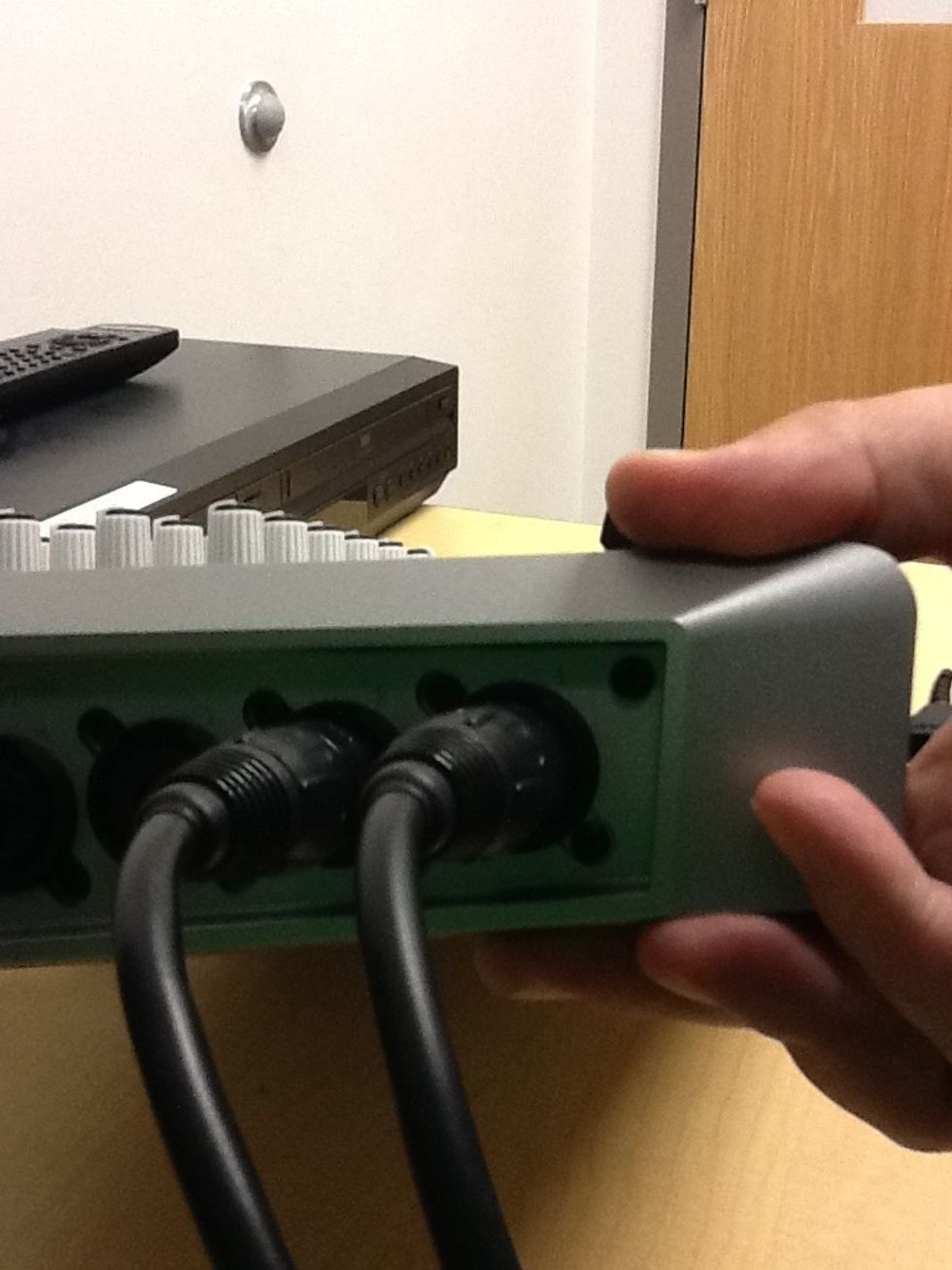 The main mix XLR cords are connected to audio inputs 1-2 on the Roland video mixer.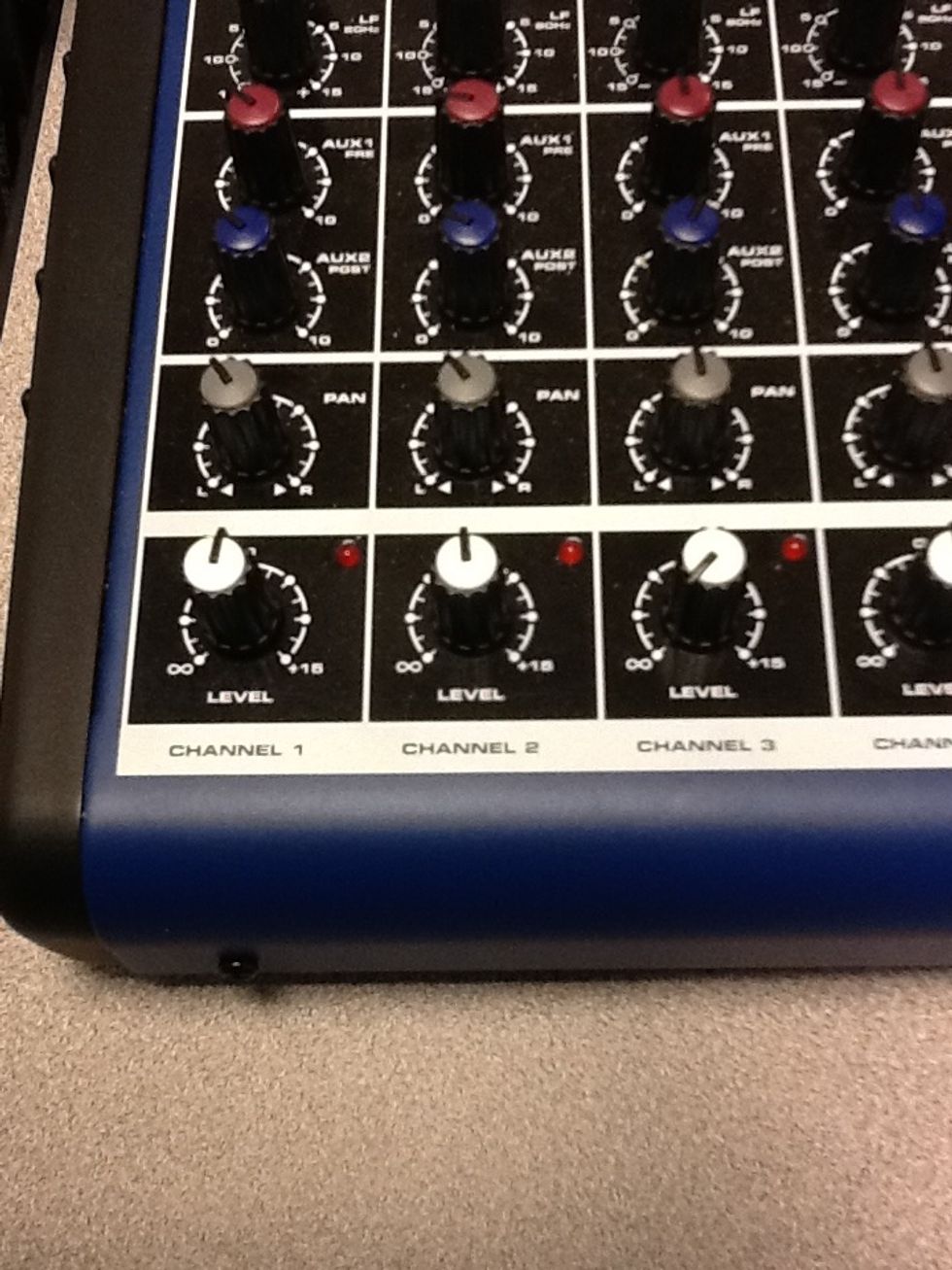 Use the level knob to control volume of mic 3. This is the volume of my "live" reporter.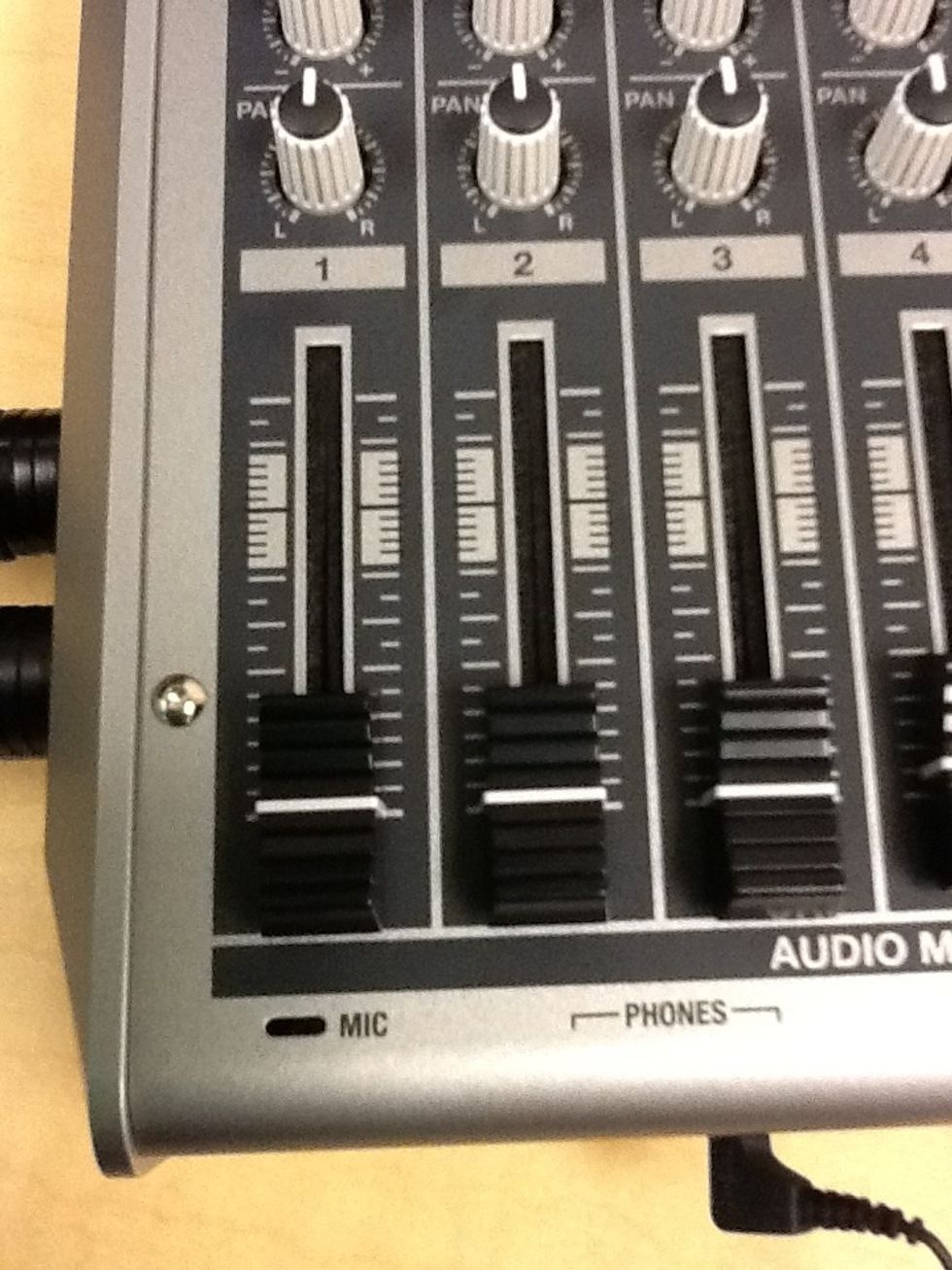 Use the sliders on 1-2 to control all microphones connected to Samson audio mixer.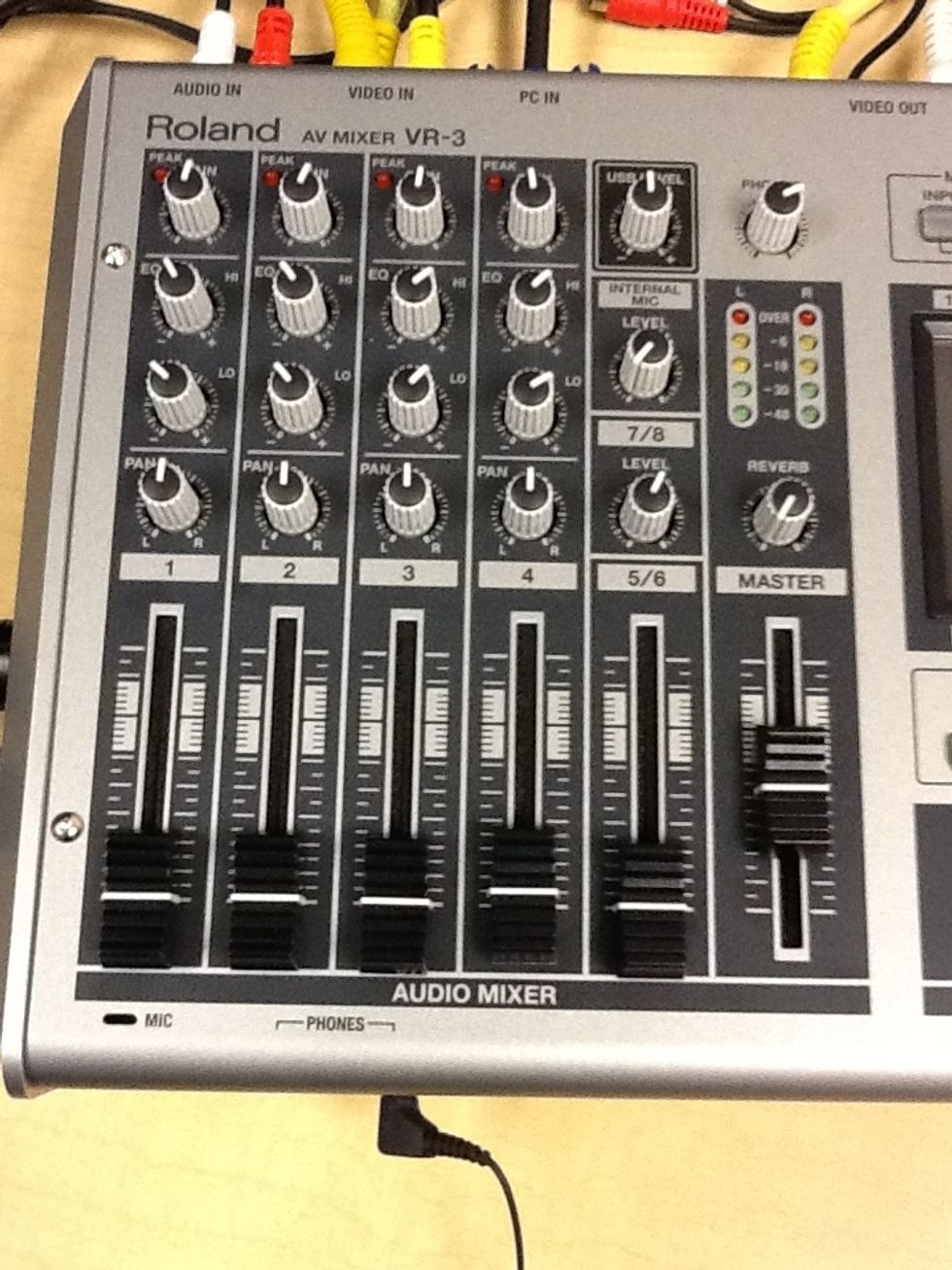 This is the Audio setup part of the mixer. Here's my setup. 1-2 all mics connected through the Samson. 5-6 is my DVD player. 7-8 is the computer. Remember to always have the master volume up.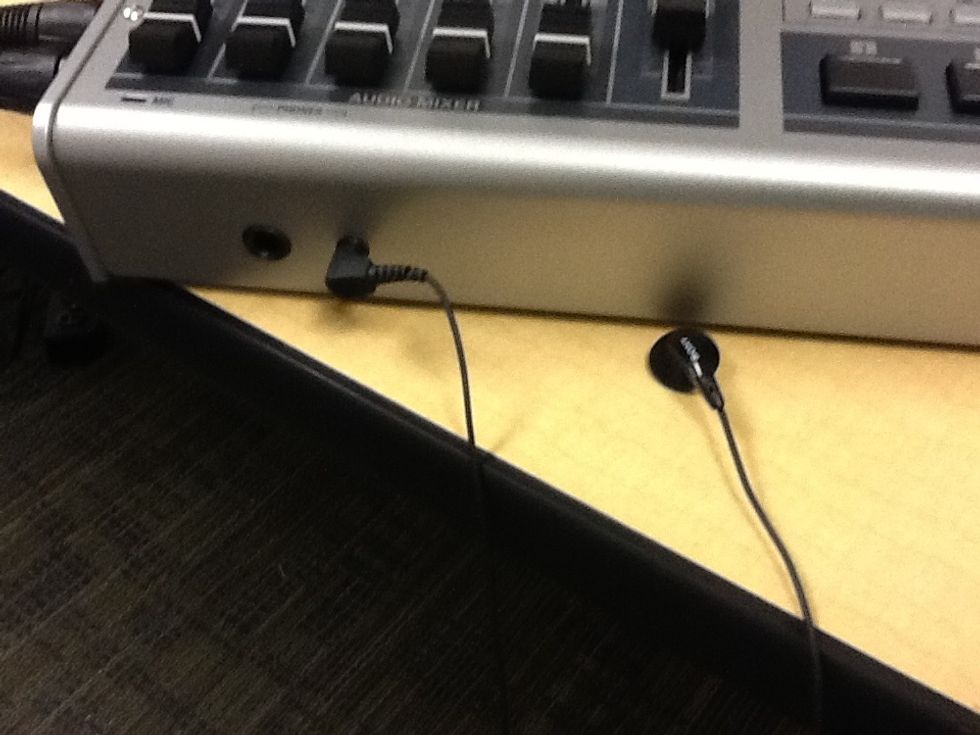 This is the. Headphone jack connected to the front of the video mixer.
Input connections to the Video mixer. The blue connector is the comp. video input(VGA), 3 other video inputs are 1-cam(1), 2-DVD player & 3-cam(2). For audio, the DVD is 5/6 and CPU is 7/8.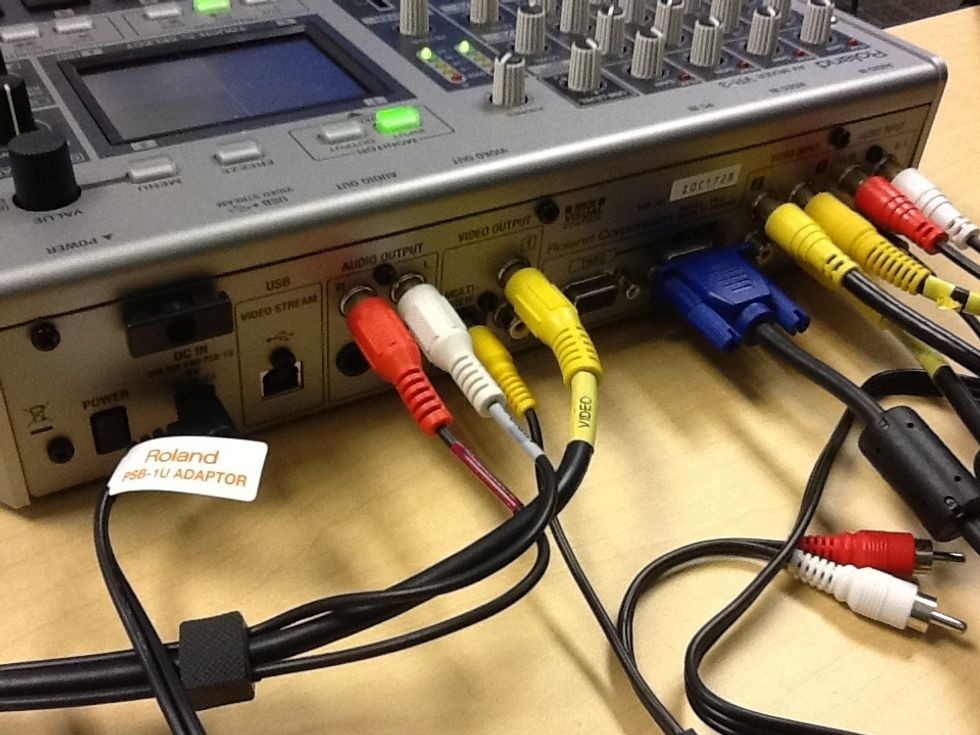 These are the video and audio outputs. Video output 1 and the red/white outputs go out to the wall for the school to watch. The 2 other video outs are multi-view and output preview.
The black button is power for the VR-3. The next cord is the power cord and the video stream is a USB cord that connects to your computer for recording. This is how I get the news to Schooltube.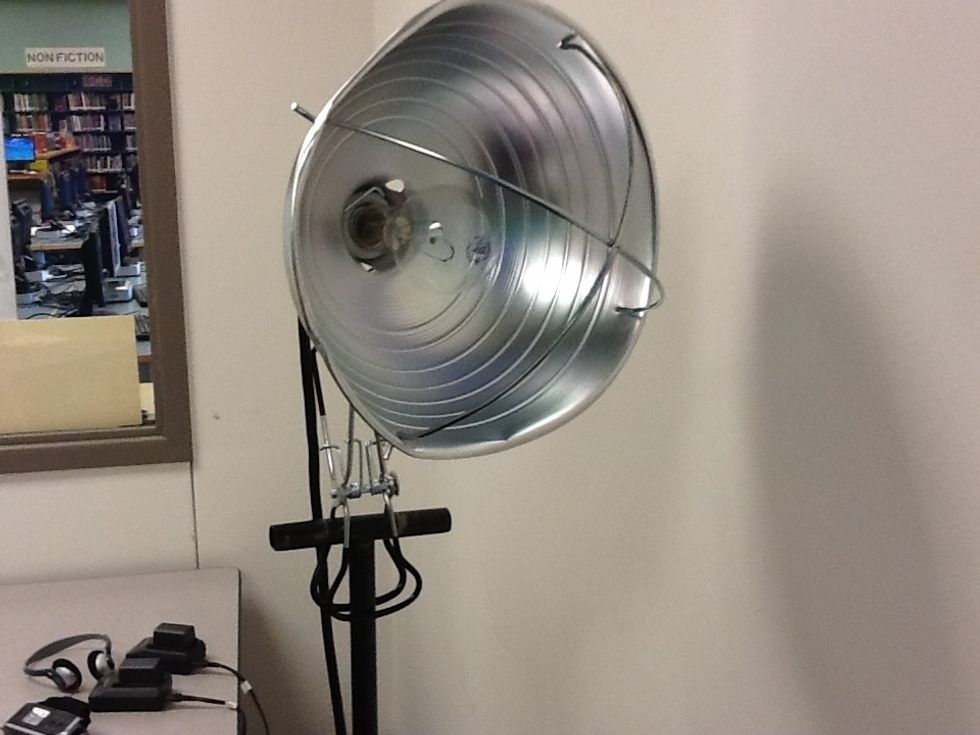 You need lighting for your newsroom. This setup is a 7-9 dollar clamp light at Home Depot and a broken band stand.
2.0 Video Cameras
1.0 DVD player
1.0 Roland VR-3 Video Mixer
1.0 TV
1.0 Computer
1.0 Samson Audio Mixer
3.0 Microphones
1.0 Computer Monitor
Lights