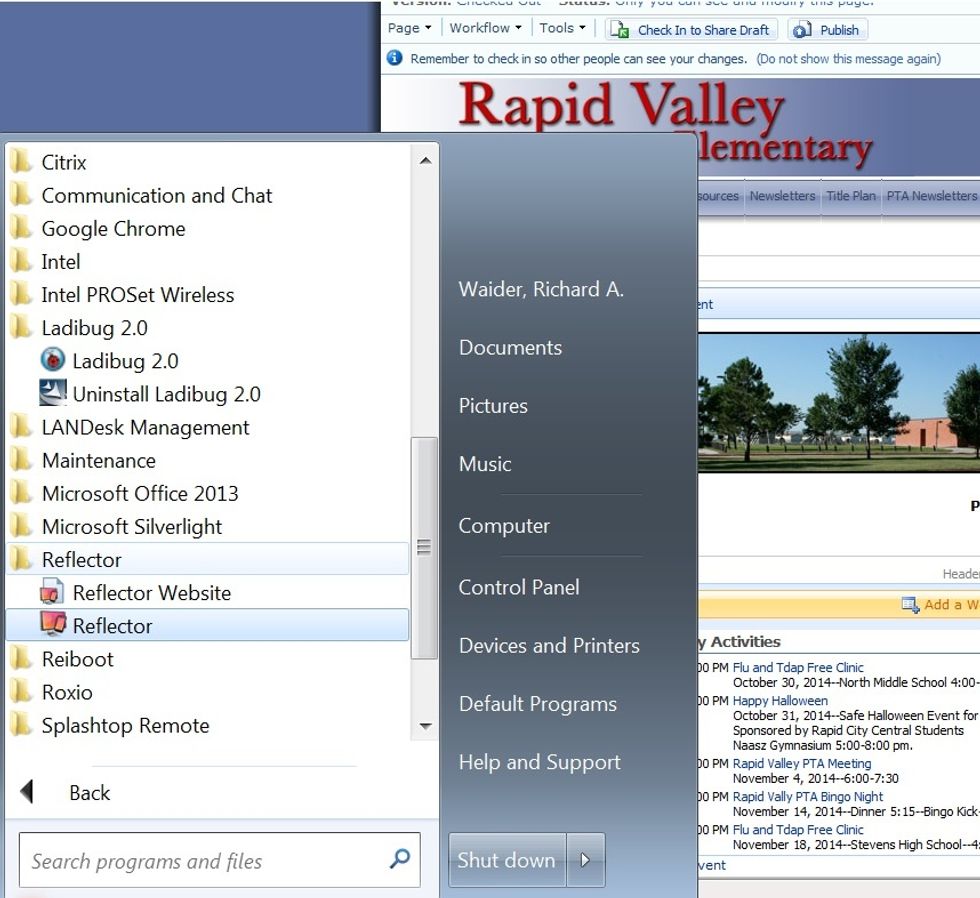 Start Reflector on your computer first so that your iPad has time to search AirPlay devices on your network.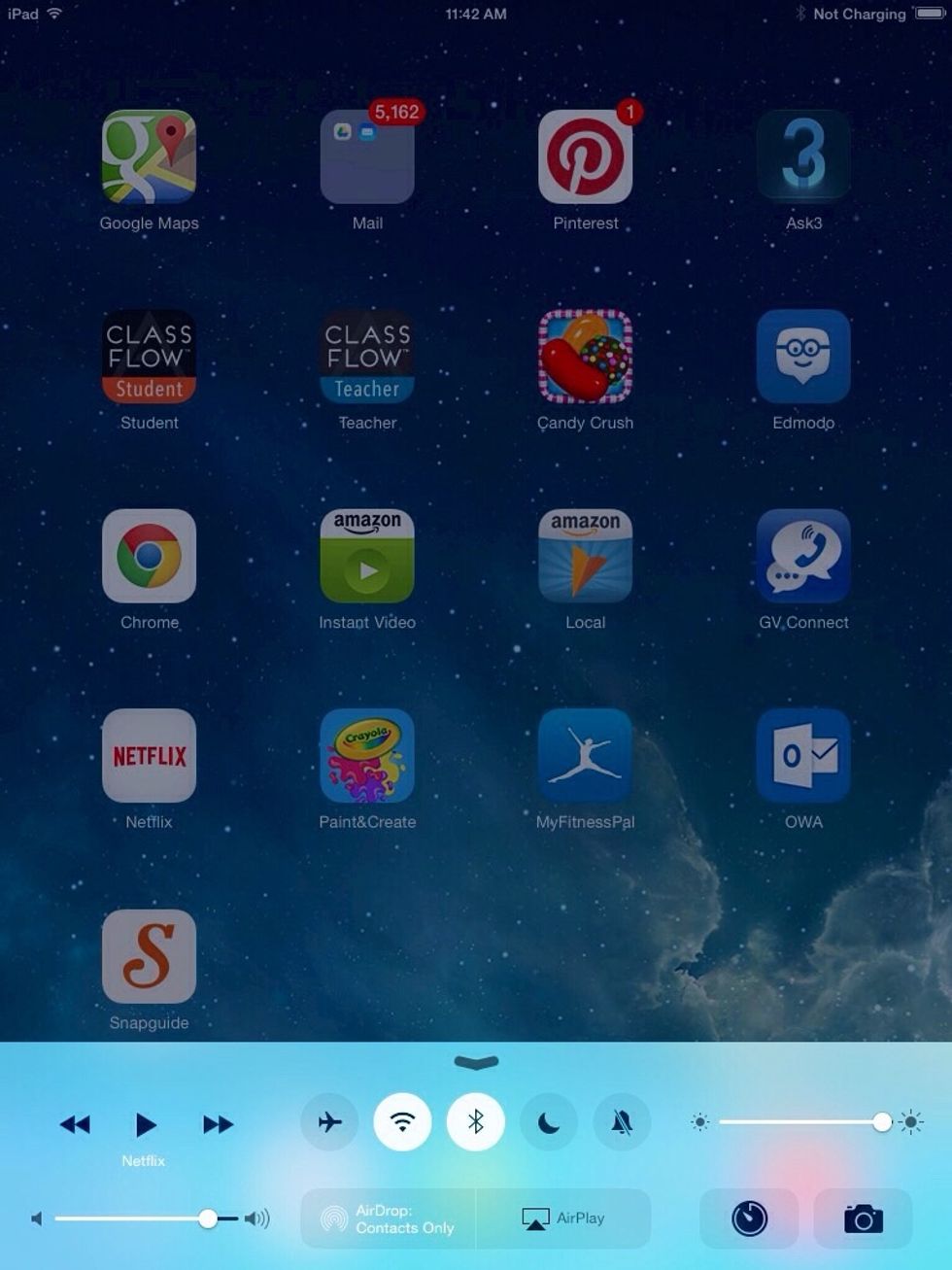 Swipe up with one finger from below the bottom edge to just above the bottom edge of your iPad screen to reveal the control panel.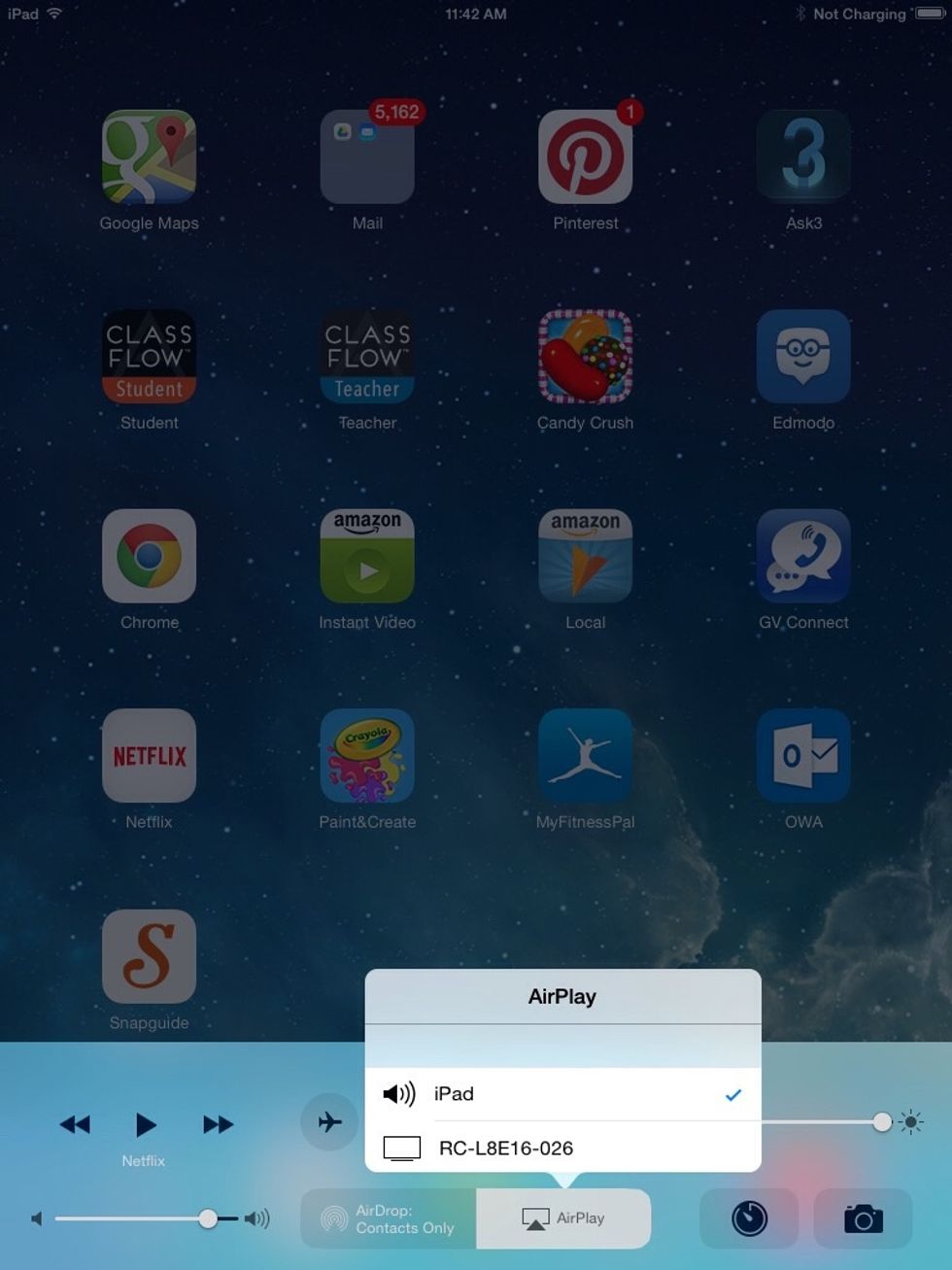 Once AirPlay is present, tap it with your finger once to reveal AirPlay devices.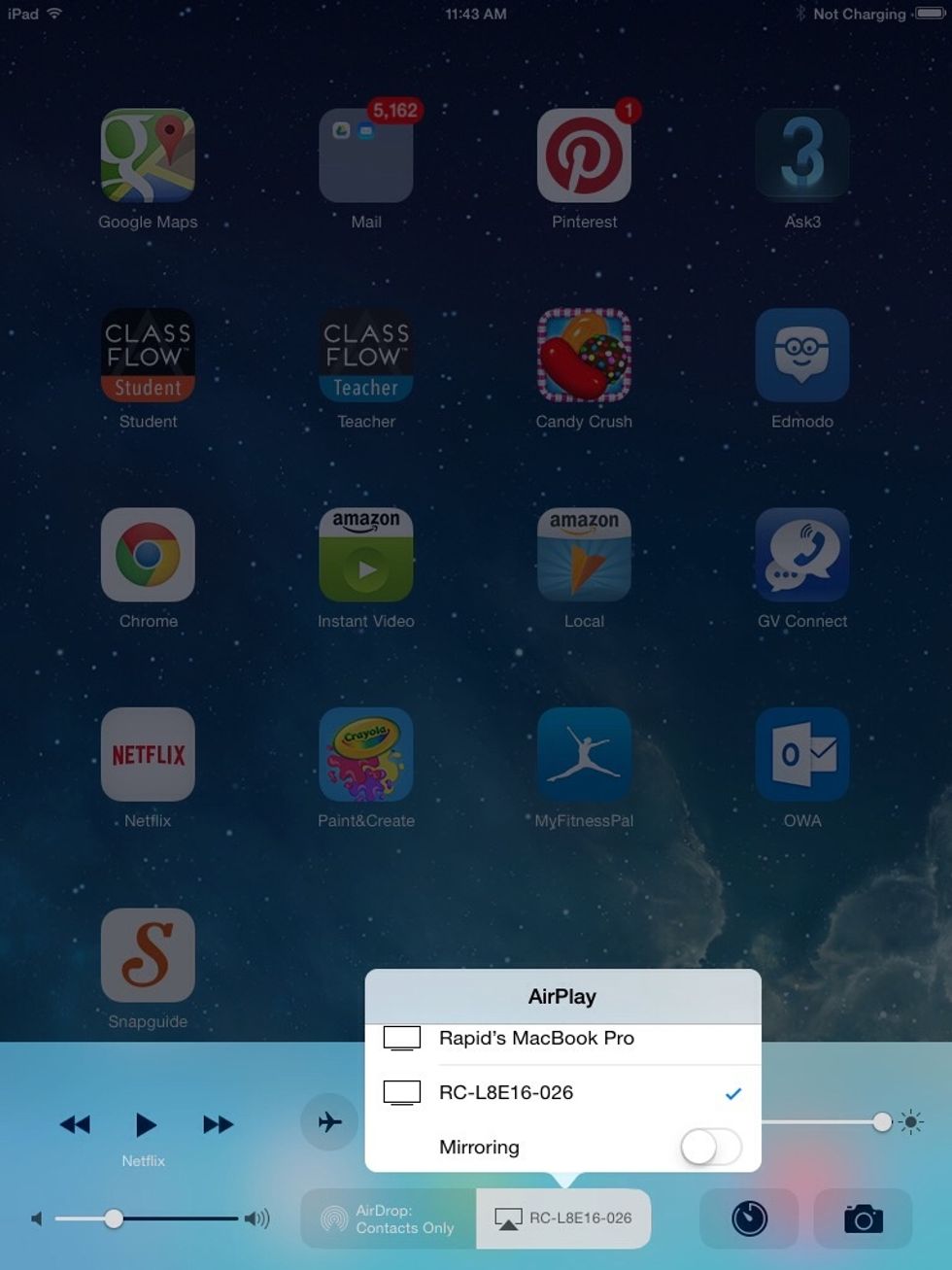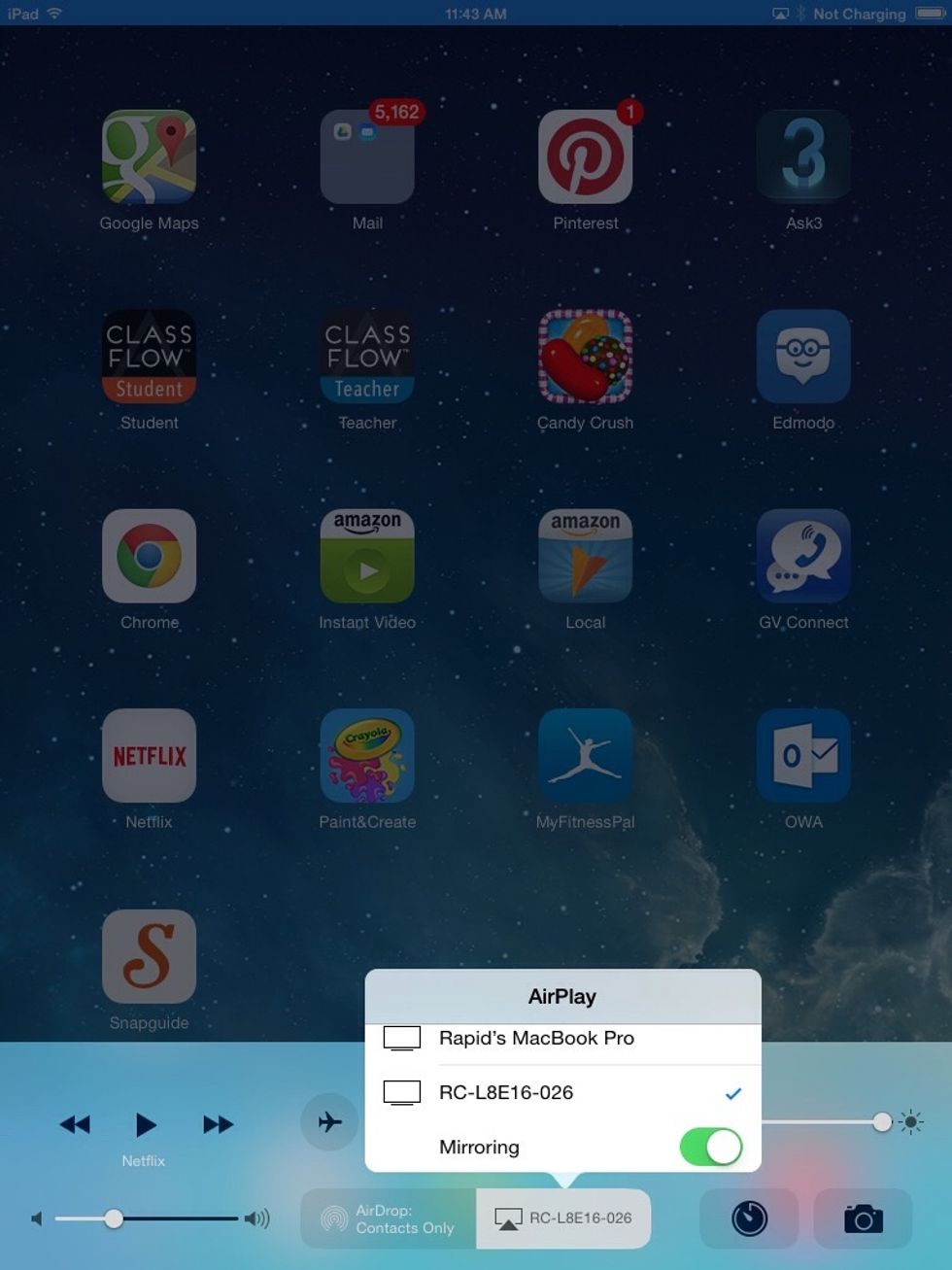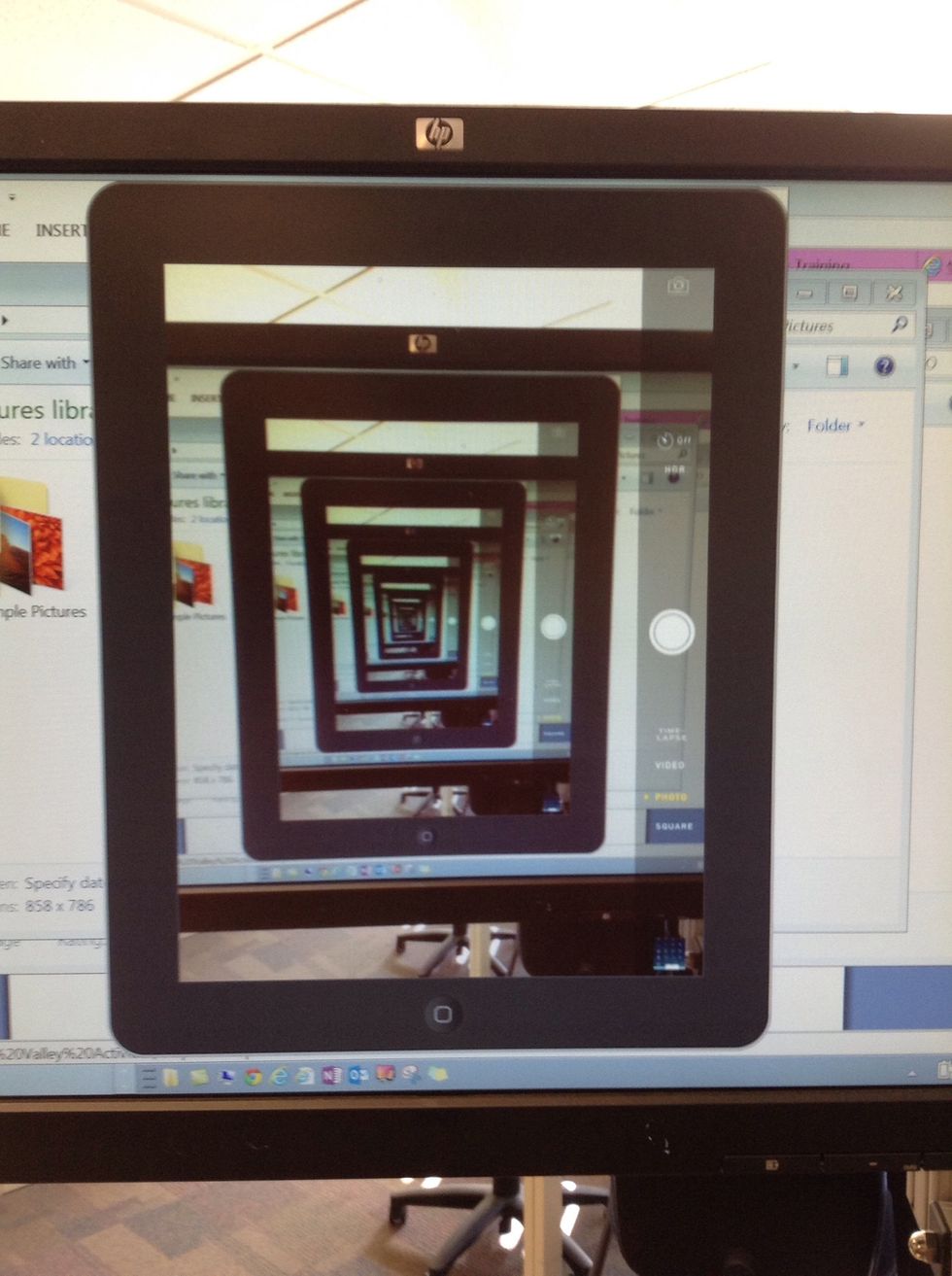 A registered copy ofReflector installed on your pc
iPad