Connect Code Builder to Minecraft Education Ed
37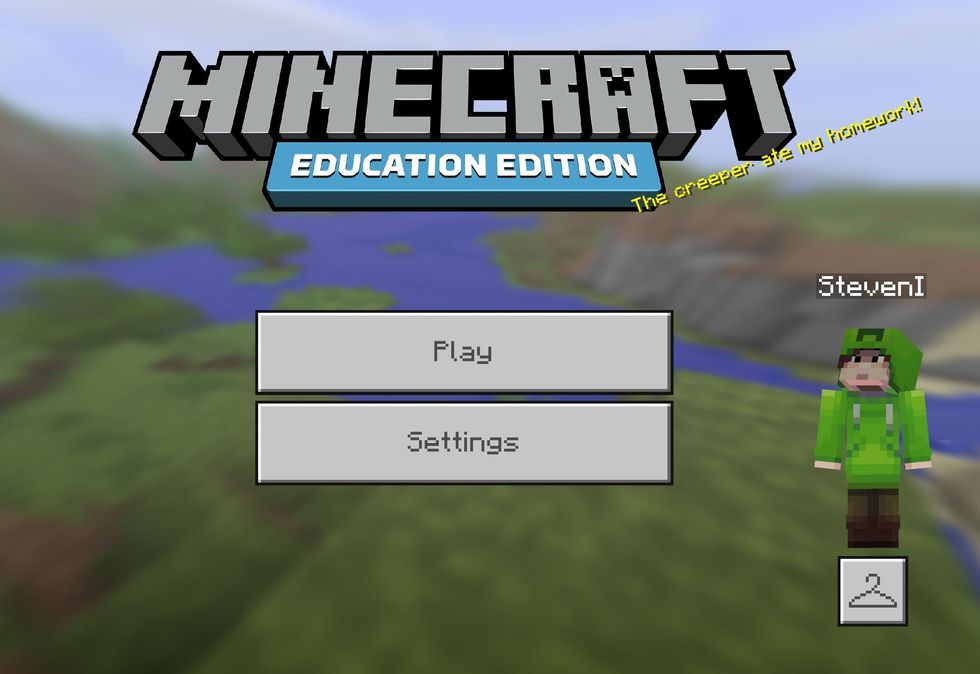 Launch Minecraft: Education Edition and log in as you will need to be logged in to connect to code builder.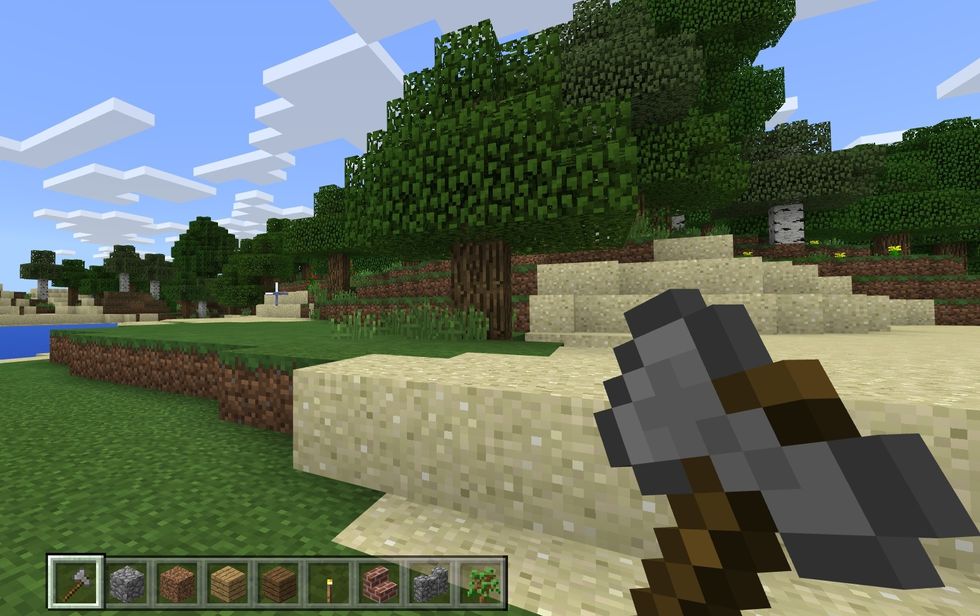 Enter the game (create a new world or enter an existing world). You could be in creative or survival.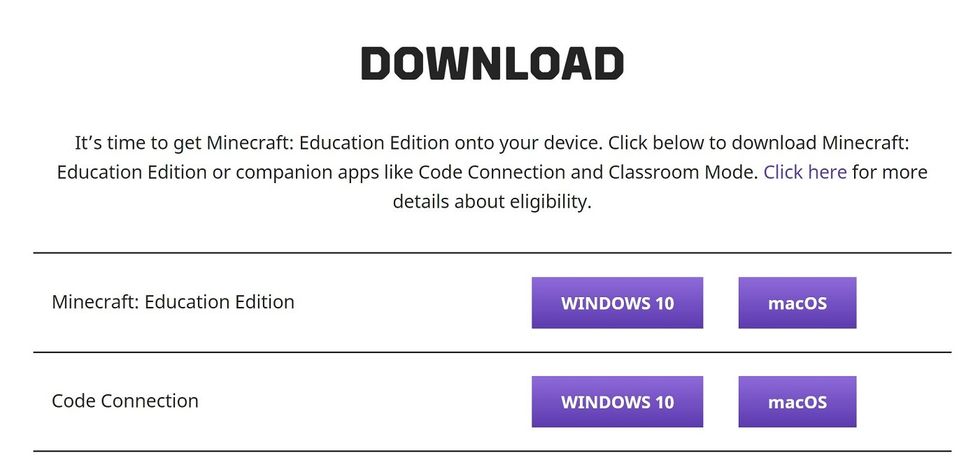 If you don't have code connection (or Minecraft Education Edition yet) you can download it from http://education.minecraft.net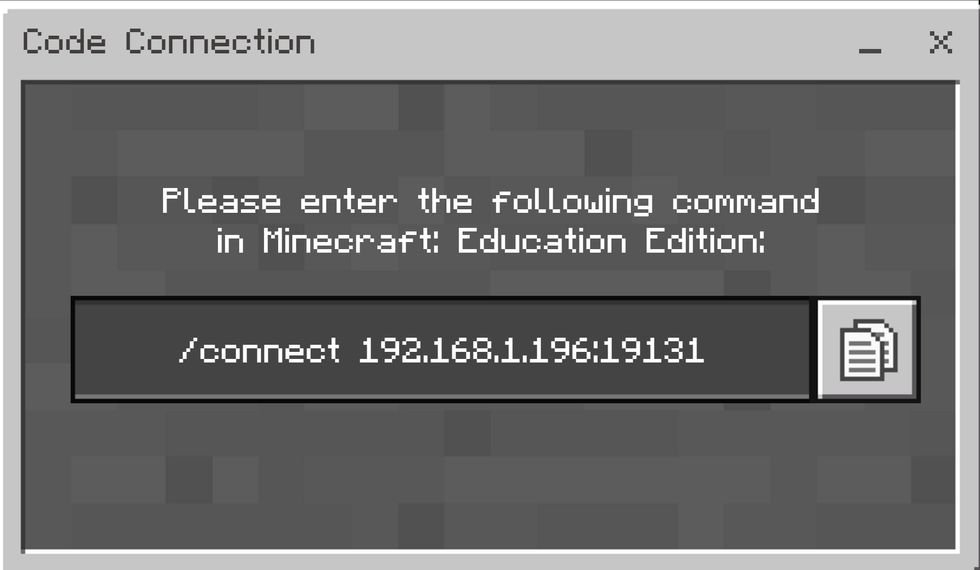 Launch Code Connection. This will bring up a screen like the one you see above. The /connect code is what you need in order to establish the connection. Click the icon to the right to copy this line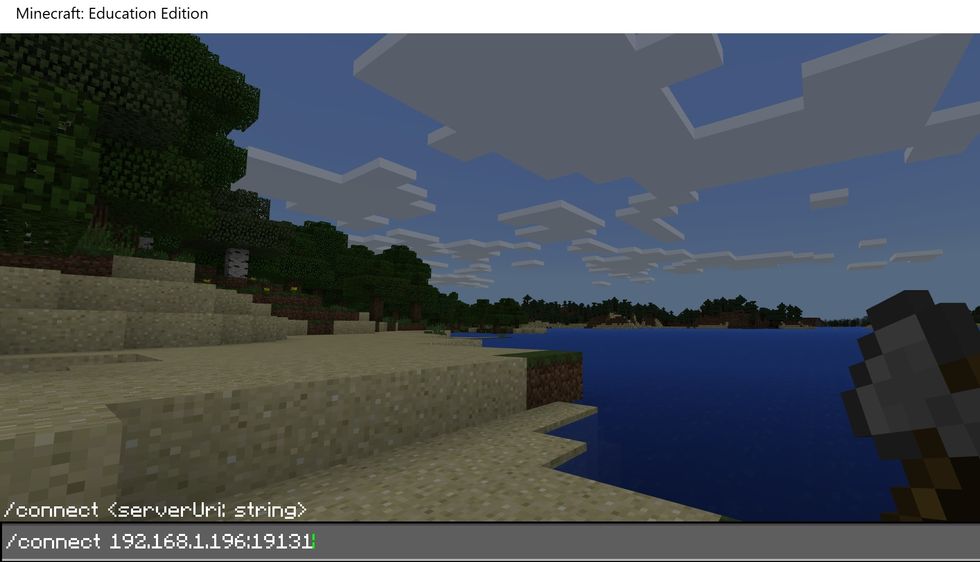 After copying the /connect info you need to paste it into Minecraft. In Minecraft, hit the T key to bring up the chat window. Paste the code in the dialogue box that comes up.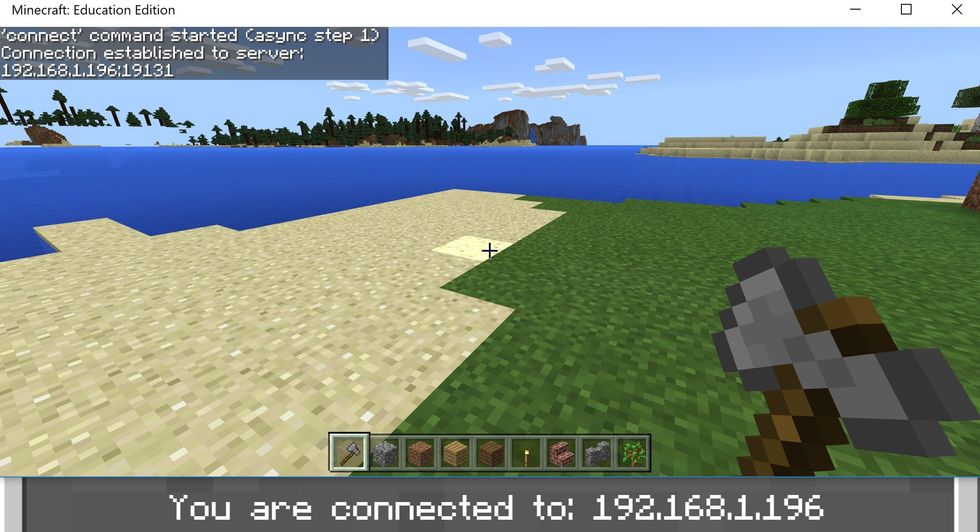 This will make the connection to the 'server' so that you can start executing code in Minecraft.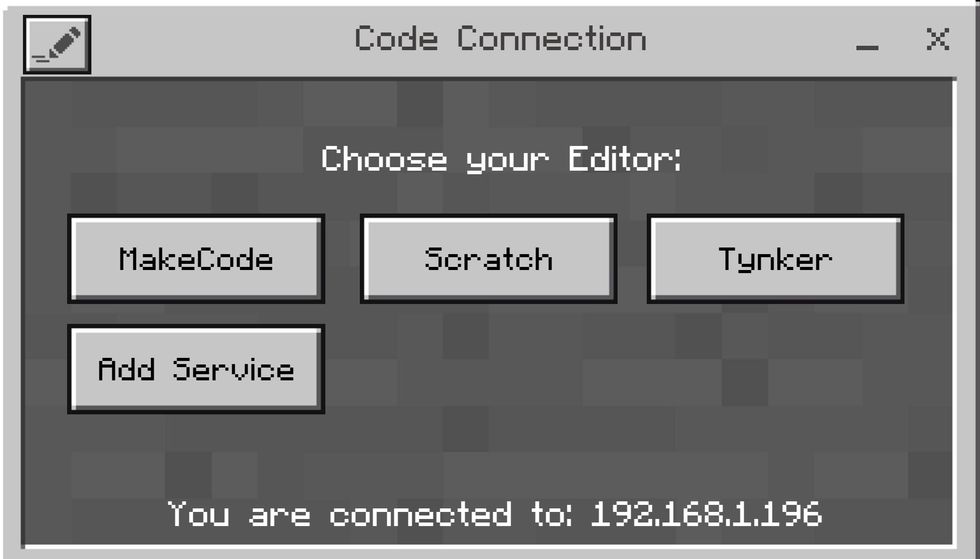 You will need to switch windows (alt - tab will take you from Minecraft to other open apps - navigate to this window. Choose the coding environment - We will start with Make Code.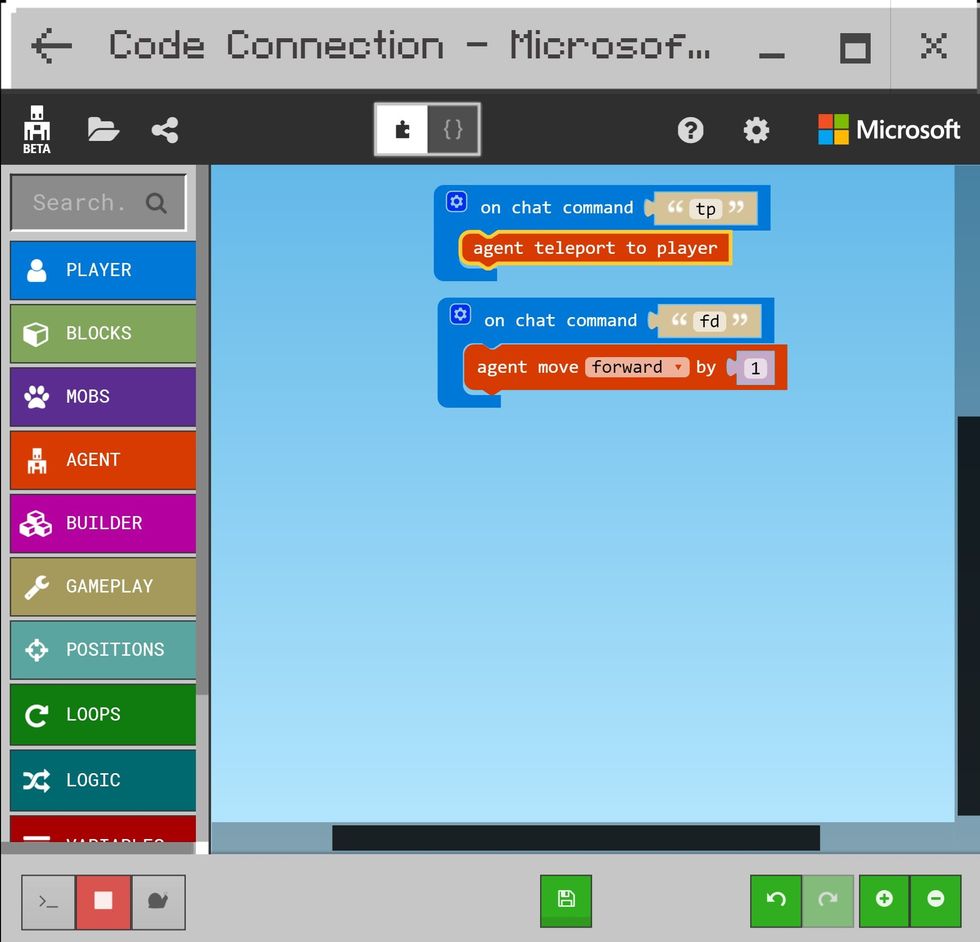 This will open the code window and you can start coding. You will write your code in this window (block based or Javascript) and execute it in minecraft. More on that to come...
1.0 Windows 10 or MAC with El Capitan or higher
1.0 Minecraft Education Edition
1.0 Office 365 account for login
1.0 Minecraft Education Edition license
1.0 Code Connection app