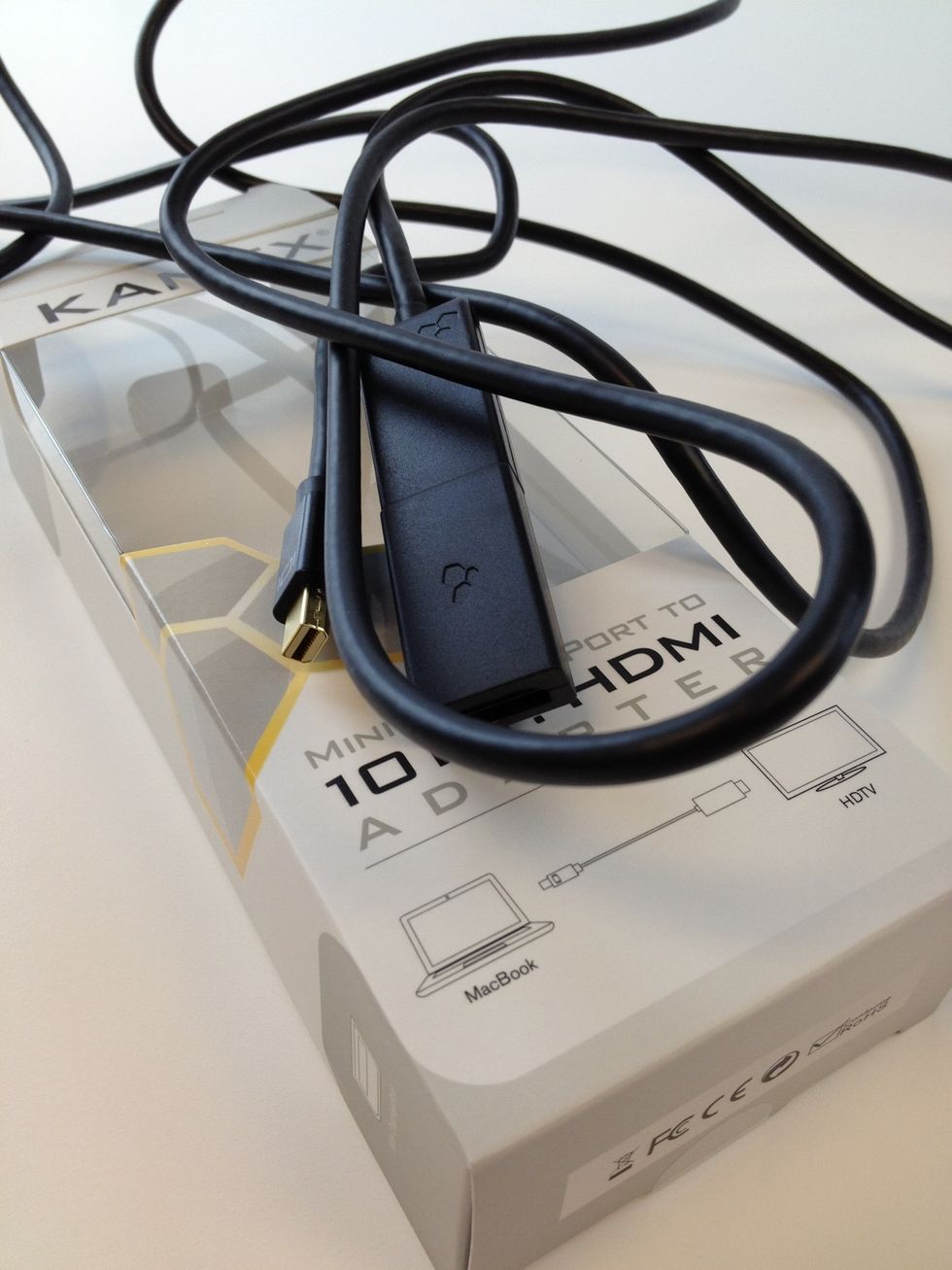 Last time around we pushed a movie to a TV from a iPhone. Floods of calls came in, and we realized quickly that not everyone has an iPhone. Luckily the scientists at Kanex have solutions.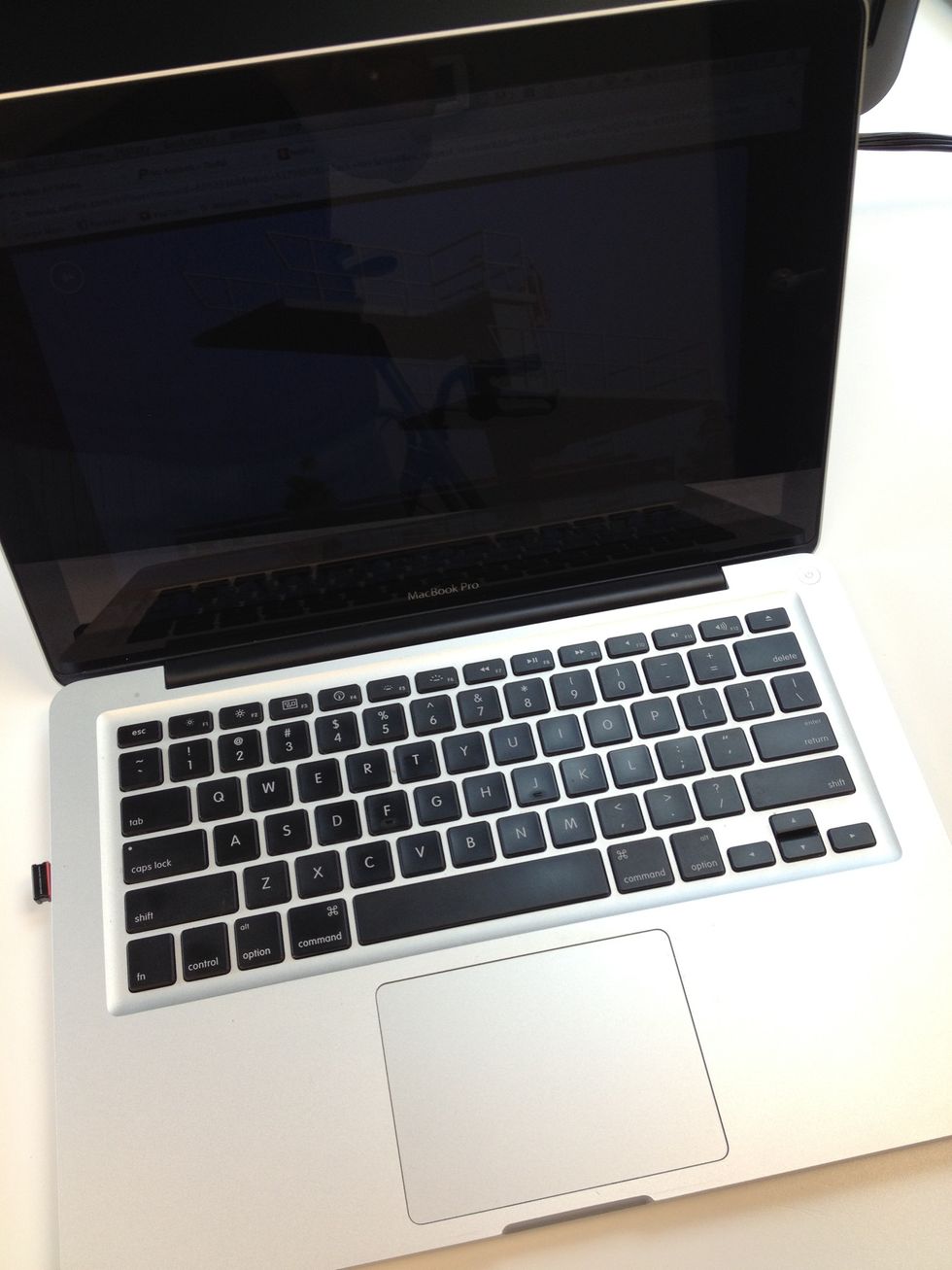 Grab your MacBook. You gotta MacBook right?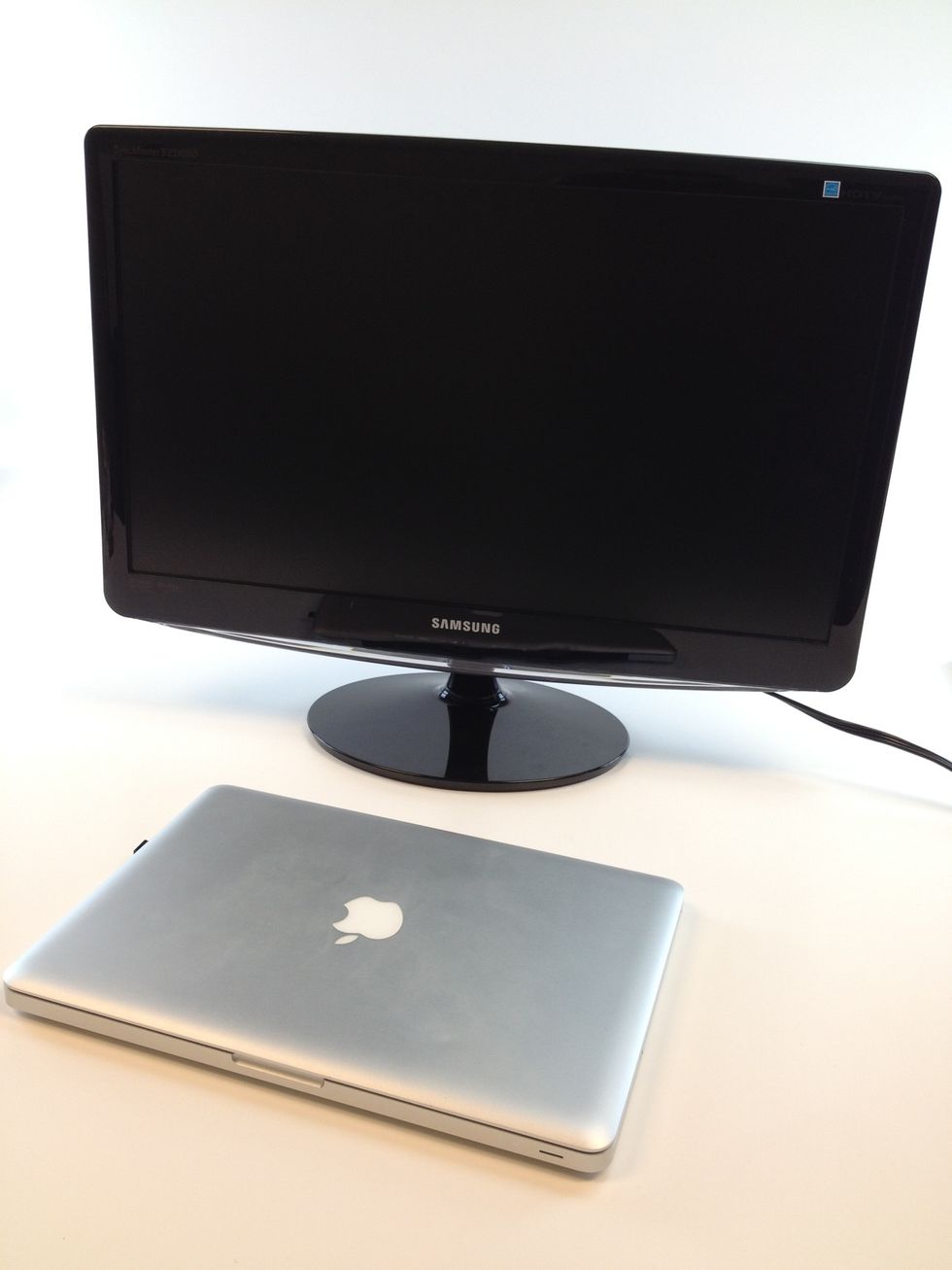 Hopefully your TV is more up to date than your mobile devices.
Connect the Kanex adapter to the MacBook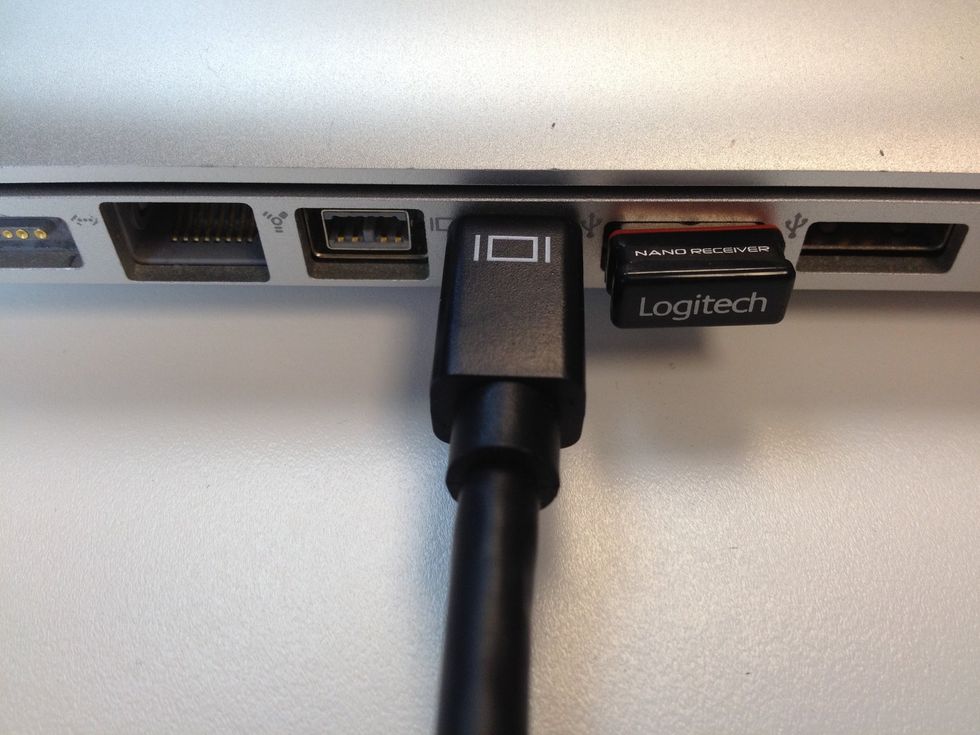 See there? Just like that. Looks like another thorough Snapguide photo shoot from our good friend Charles. Let's all board the USS Oklahoma with Captain Obvious!
This is the HDMI end of the adapter.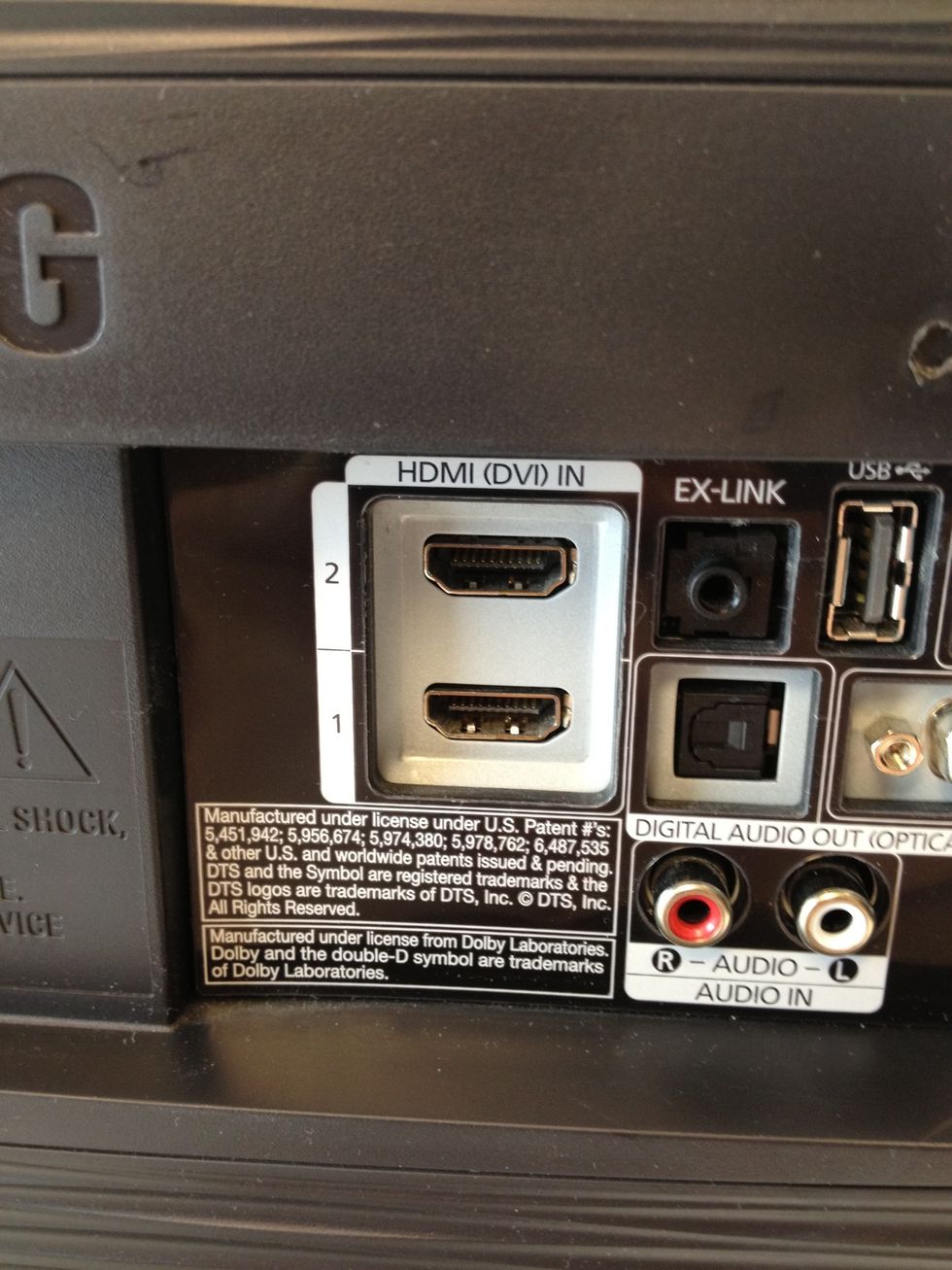 Find the back of your TV, locate the HDMI inputs.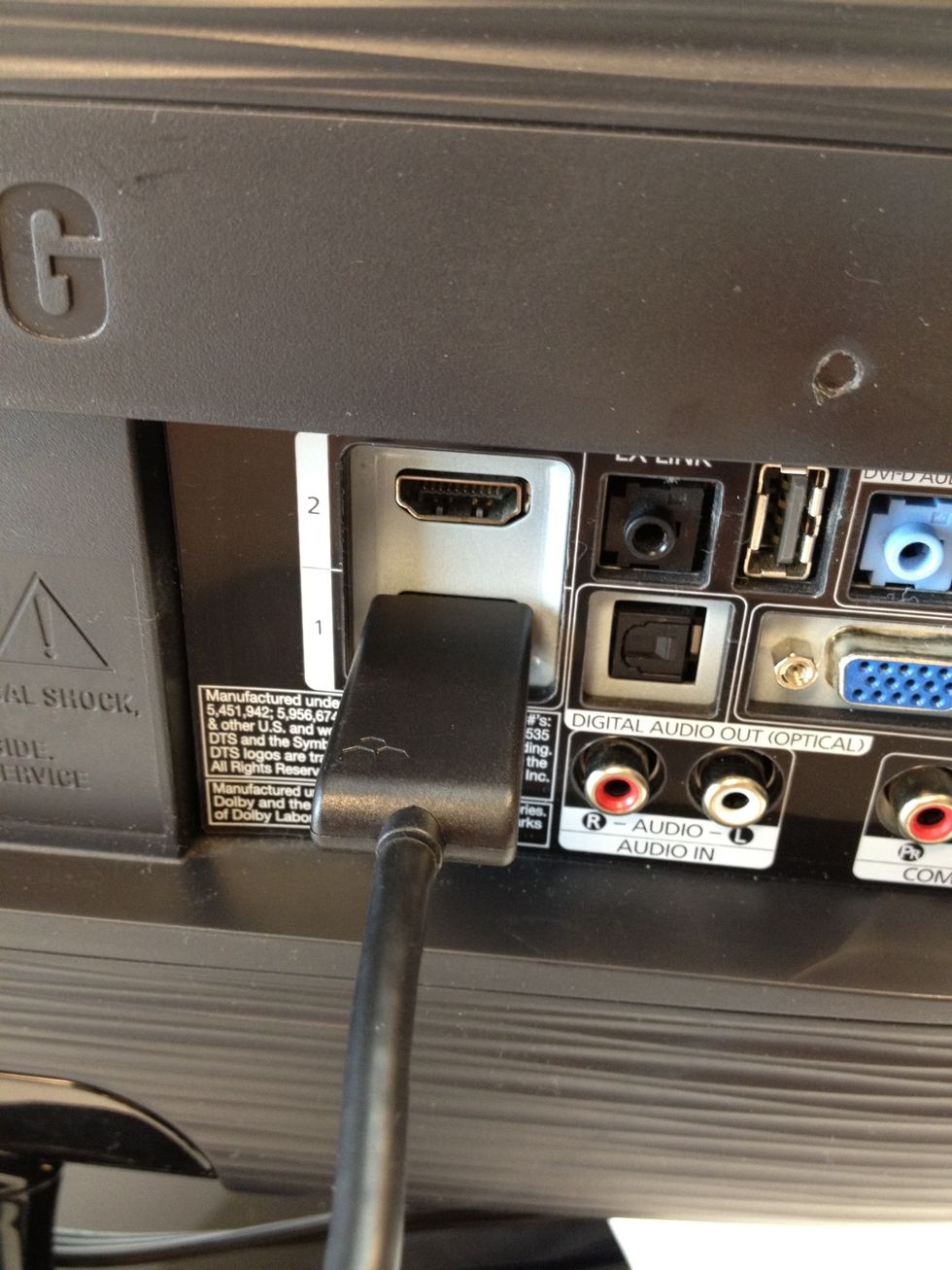 ...and plug in your HDMI end into the HDMI input.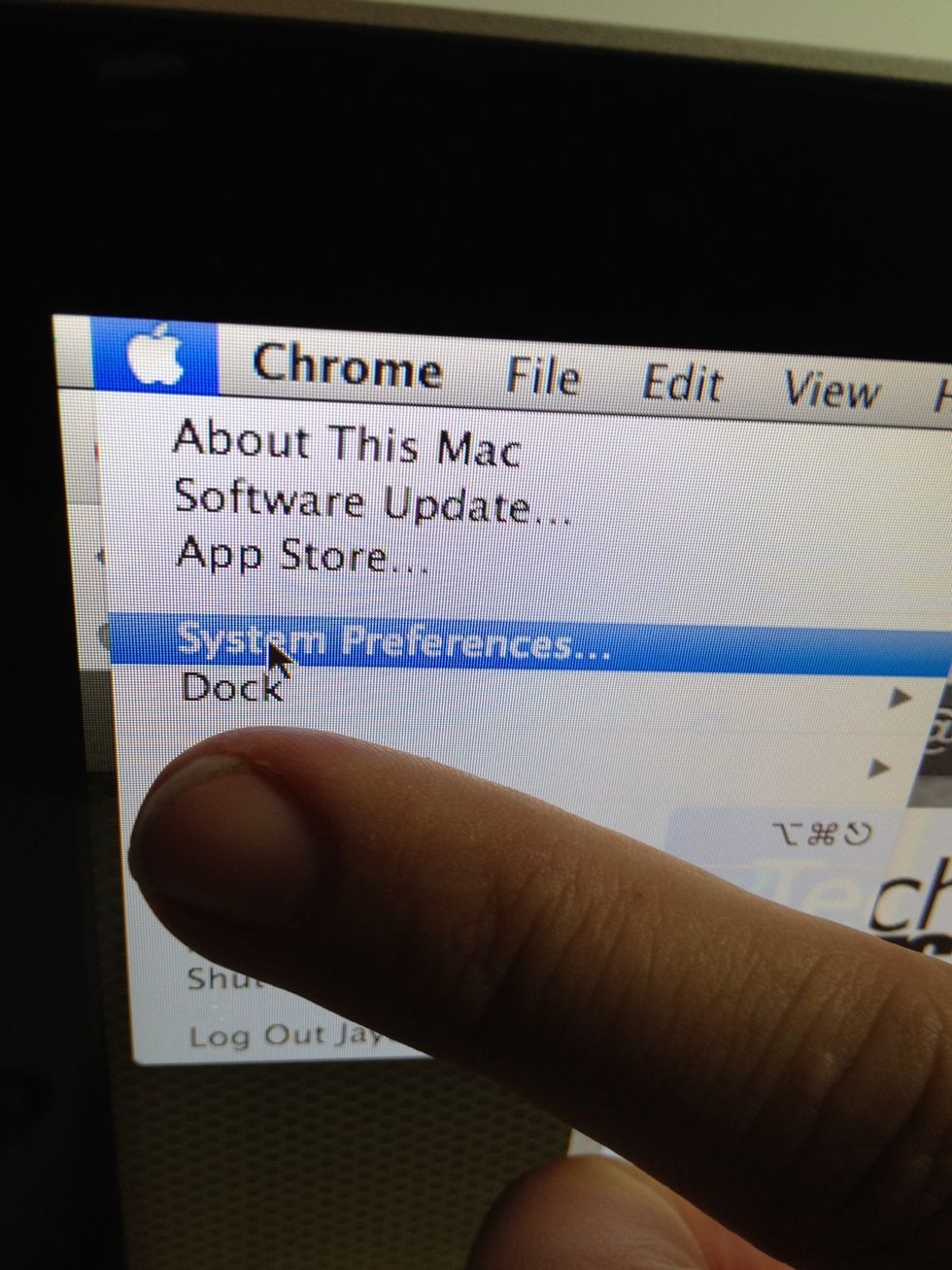 This is where it gets tricky, but a few bonus surprises are in store. Select system preferences.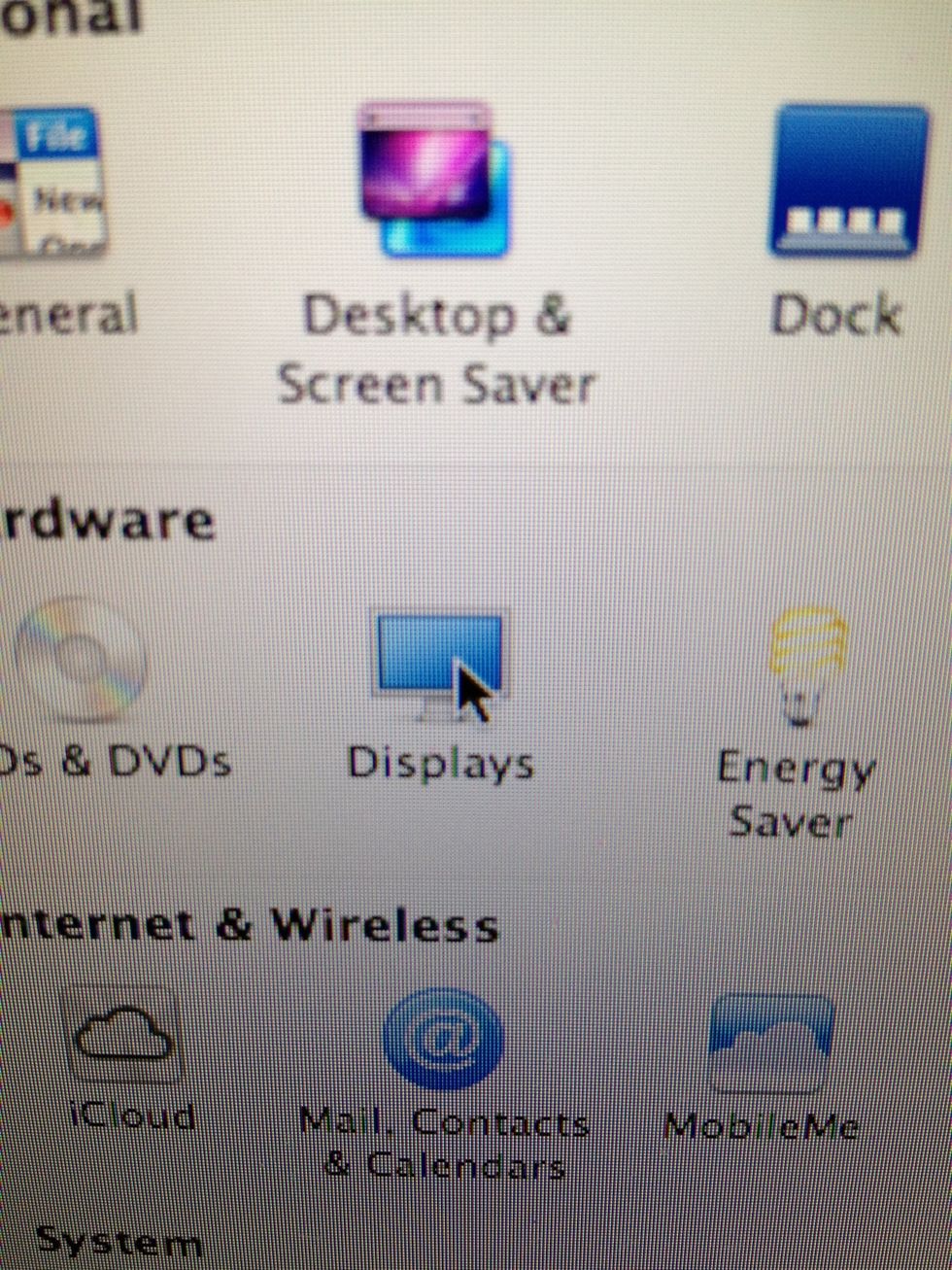 Then select display. This process may be a little too advanced of a project for you if you're a PC user.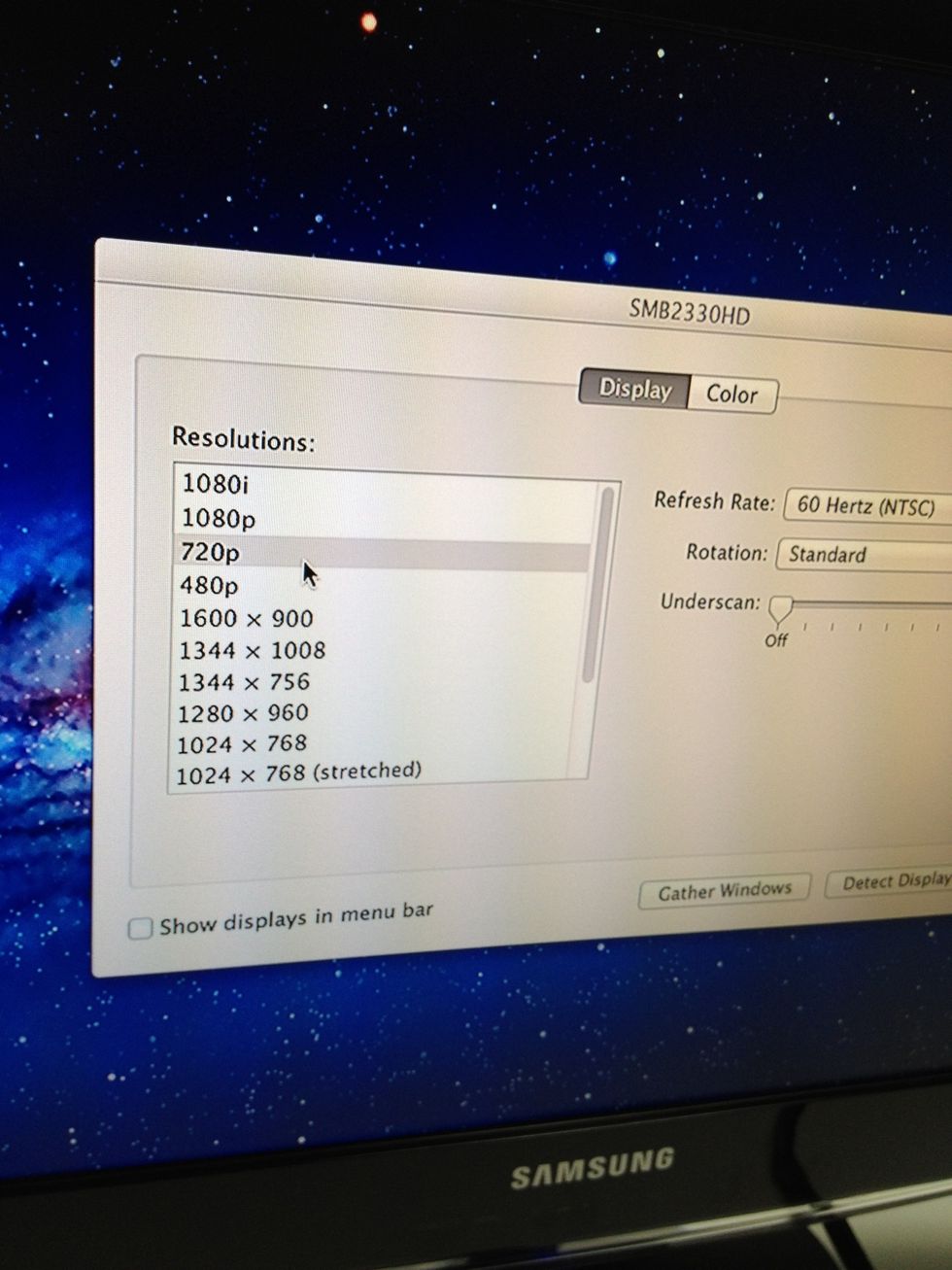 Choose the setting appropriate for your television. Our technical advisor Charles says "you can just play around with it" to find the proper resolution.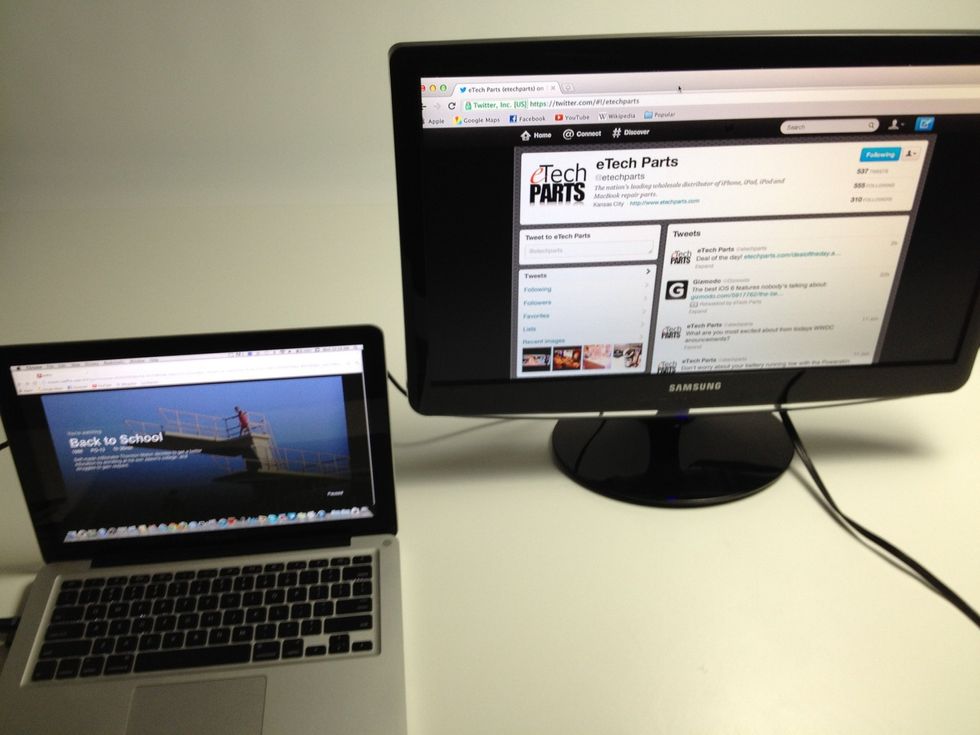 And we're in!
1.0 Kanex mini display to hdmi adapter
1.0 MacBook
1.0 Tv