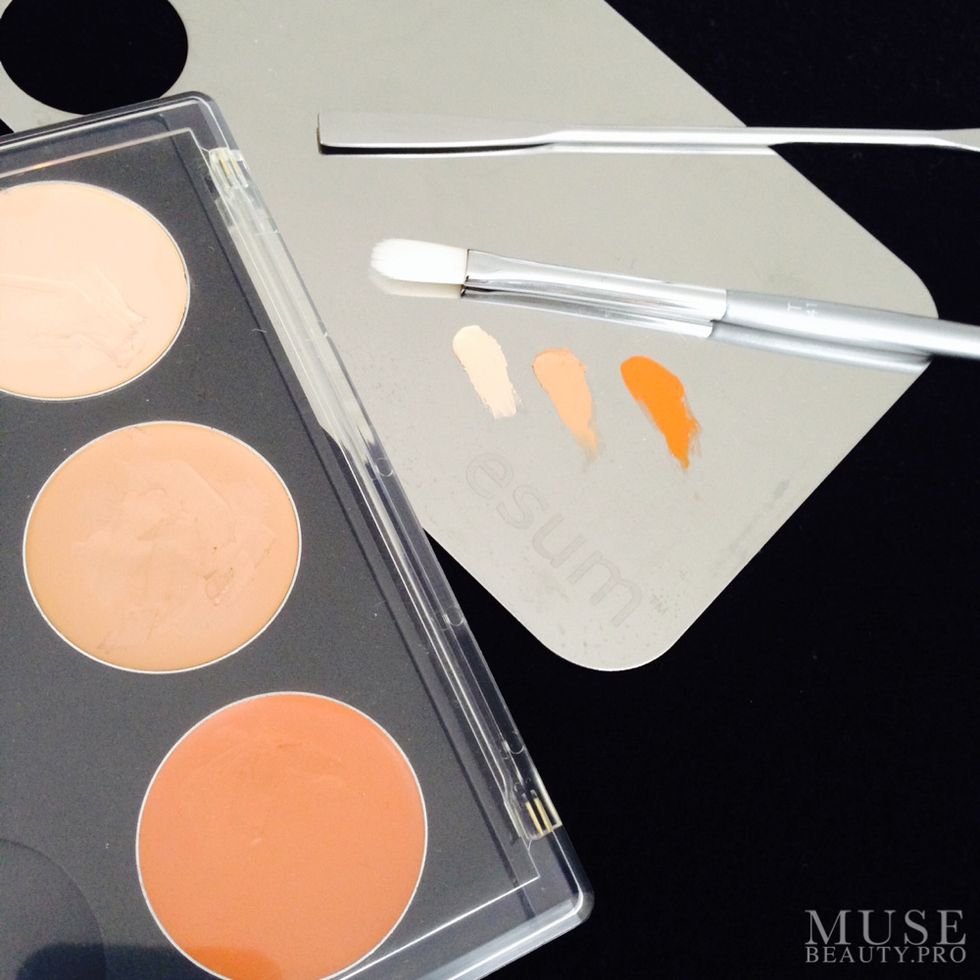 We love the KETT Color Correctors in Light, Medium or Dark to conceal under eye circles. This waterproof cream medium is long wearing and rich in pigment.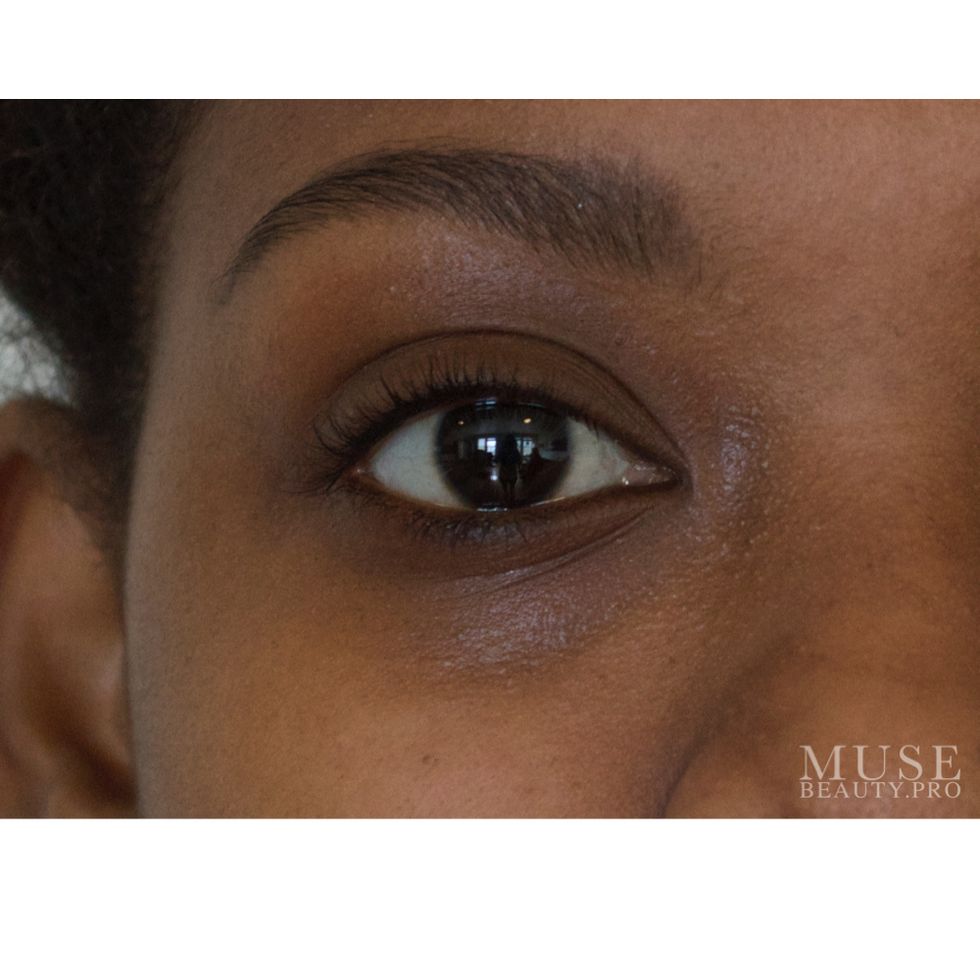 When concealing under the eye if there are strong cool brown or blue undertones use a concealer with dark orange, salmon, or peachy undertones to color correct.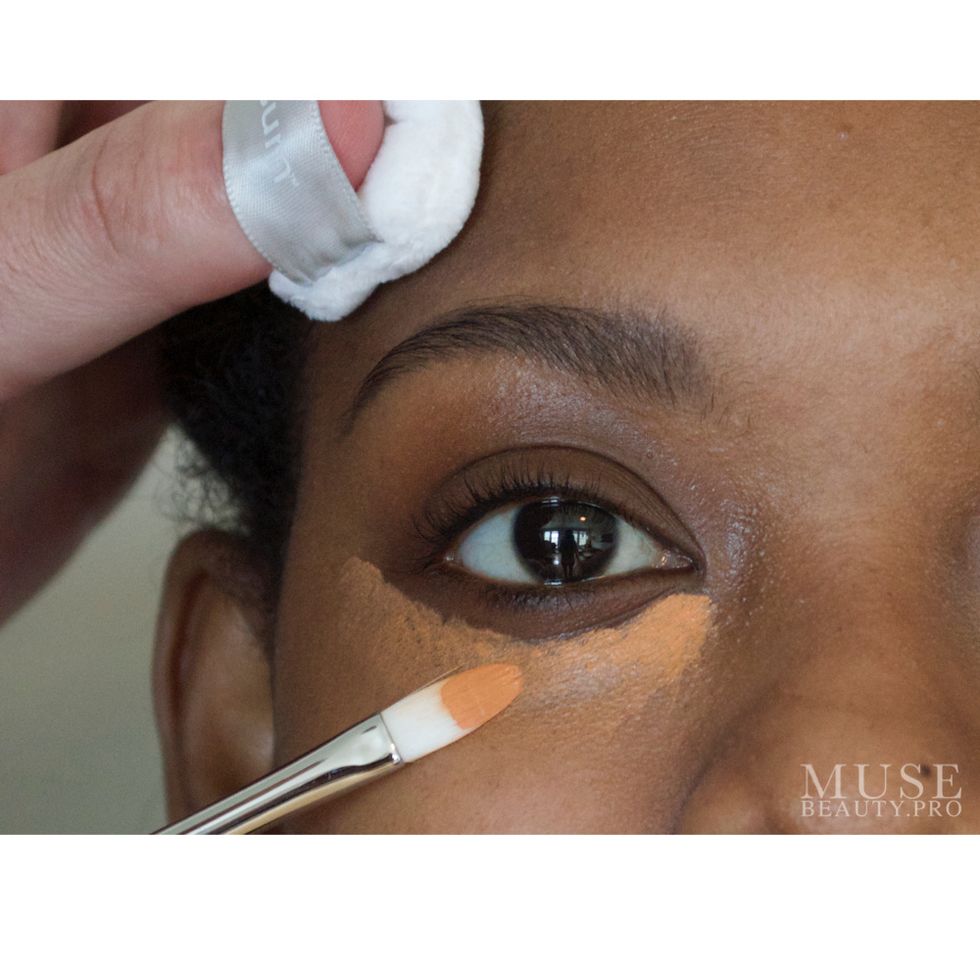 With the KETT Fixx Creme a little bit of product goes a long way. Apply the concealer to the area under the eye that only needs color correcting. We used the KETT Color Corrector in Dark to conceal.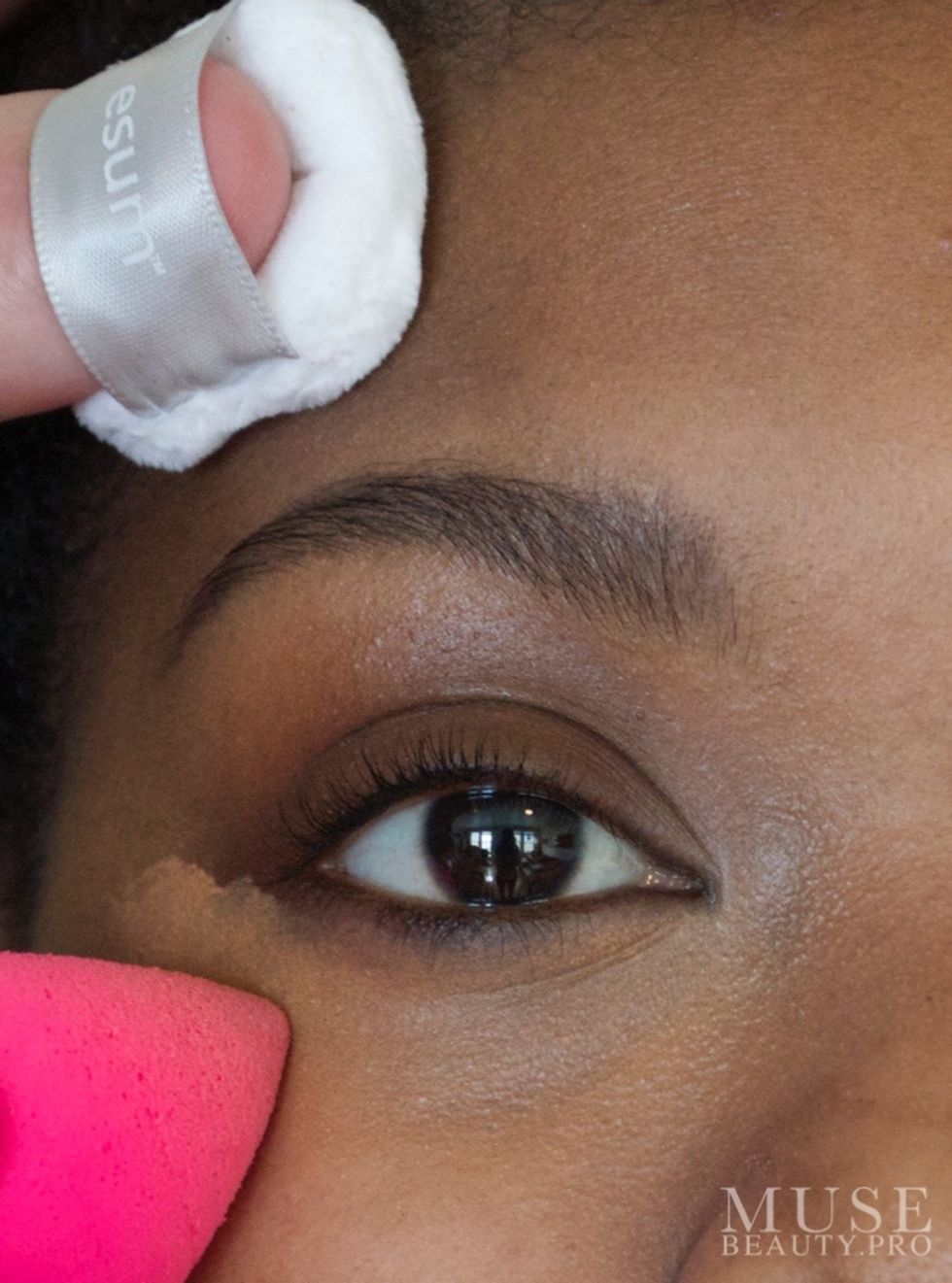 Blend the concealer into the skin with the tip of a Beauty Blender. The Beauty Blender is a soft reusable cosmetic sponge that can apply and blend concealer and foundation.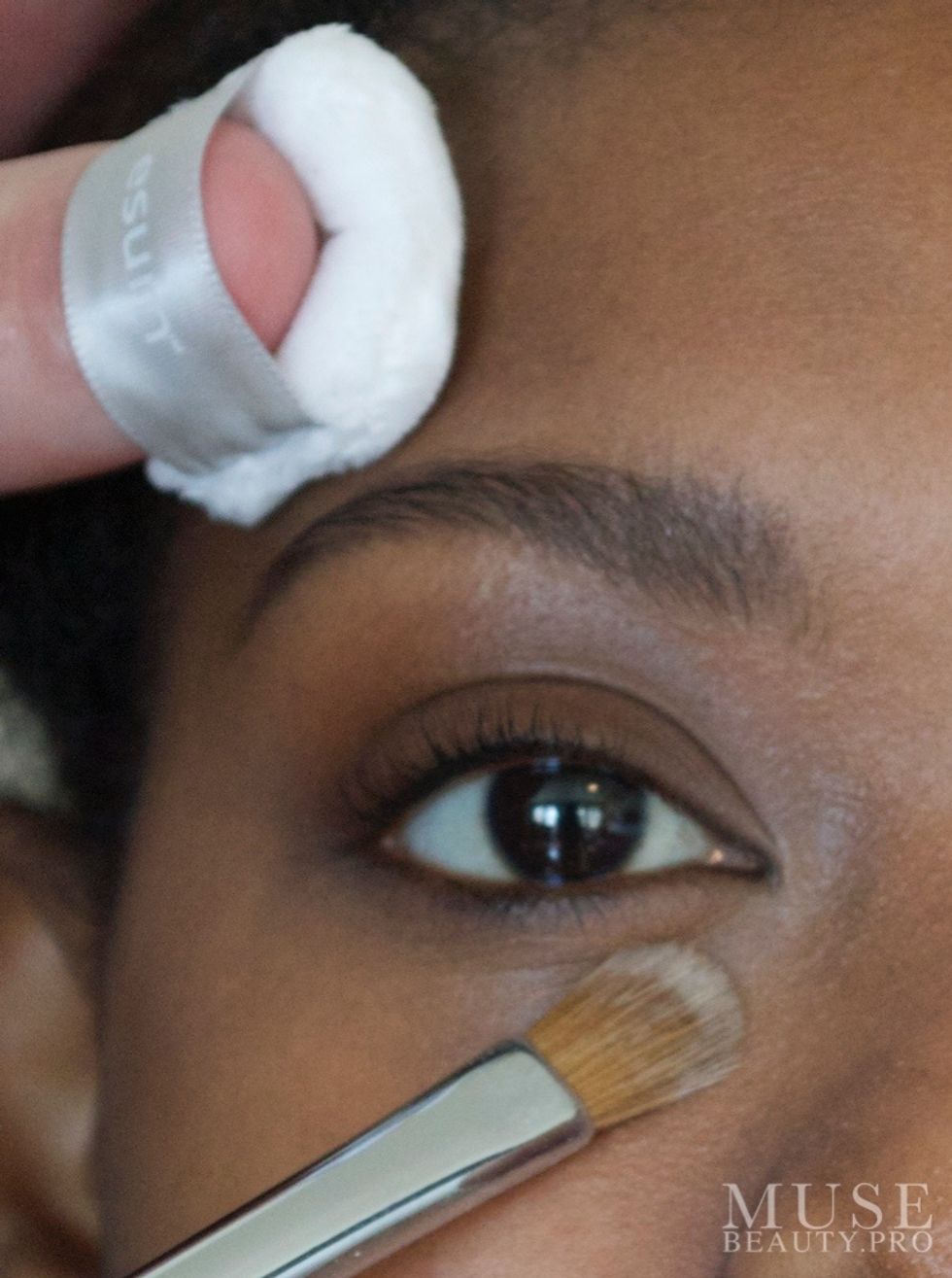 Apply setting powder with a small brush. We're using the ESUM W23 and KETT Sett Powder, an invisible setting powder that is ideal for any skin tone. Setting makeup is an important final step.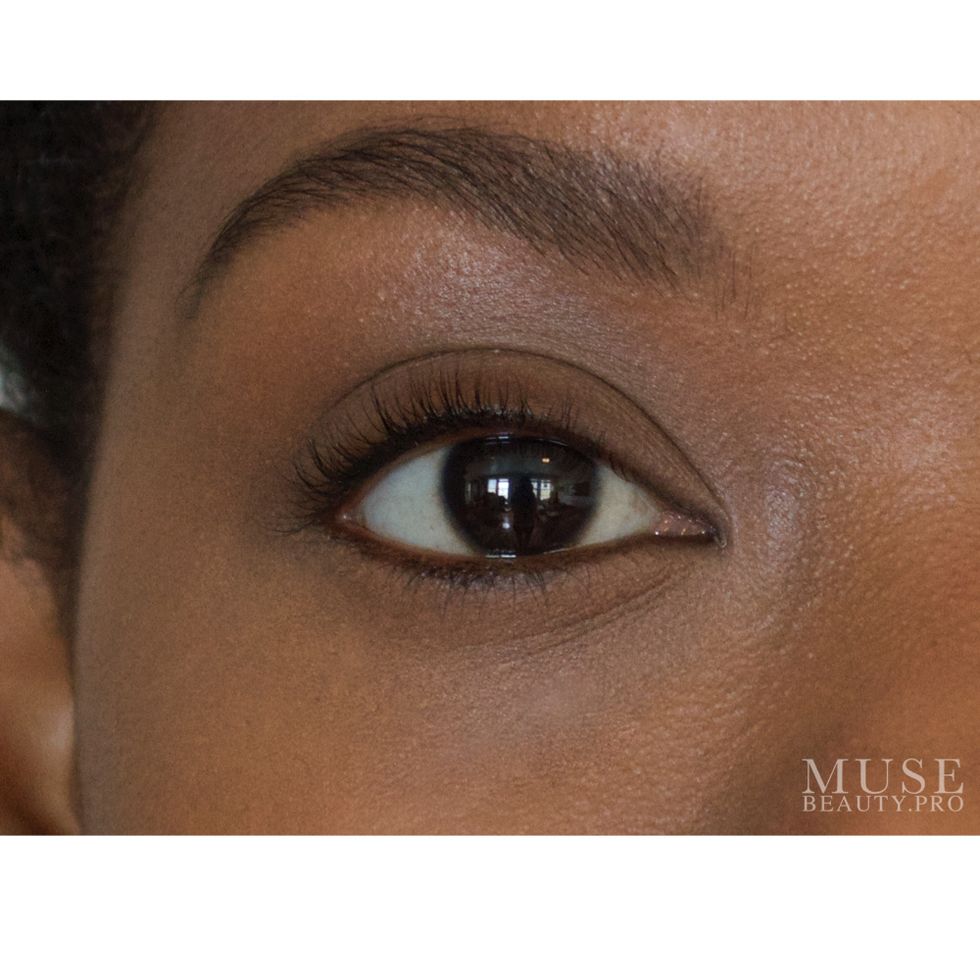 After applying concealer finish with a foundation application. Be sure to blend between the edges of the concealer and foundation for a smooth transition between the products.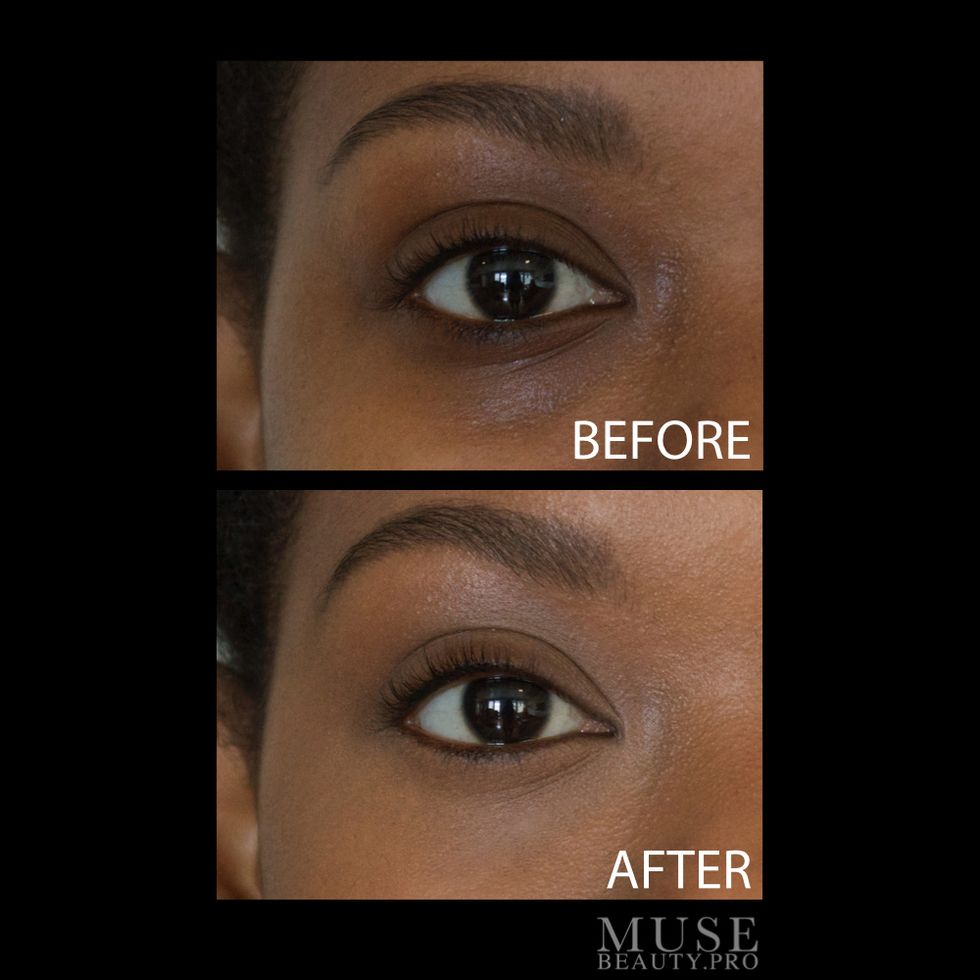 Before and after makeup. For all your beauty needs visit us at muse beauty.pro.
1.0 ESUM T41 Concealer Makeup Brush
KETT Color Corrector in Light, Medium or Dark
ESUM Pinky Puff
Beauty Blender
KETT Sett Powder
Muse Beauty.Pro
MUSEBEAUTY.PRO - the resource for makeup education, inspiration & product for the professional makeup artist to the makeup maven.