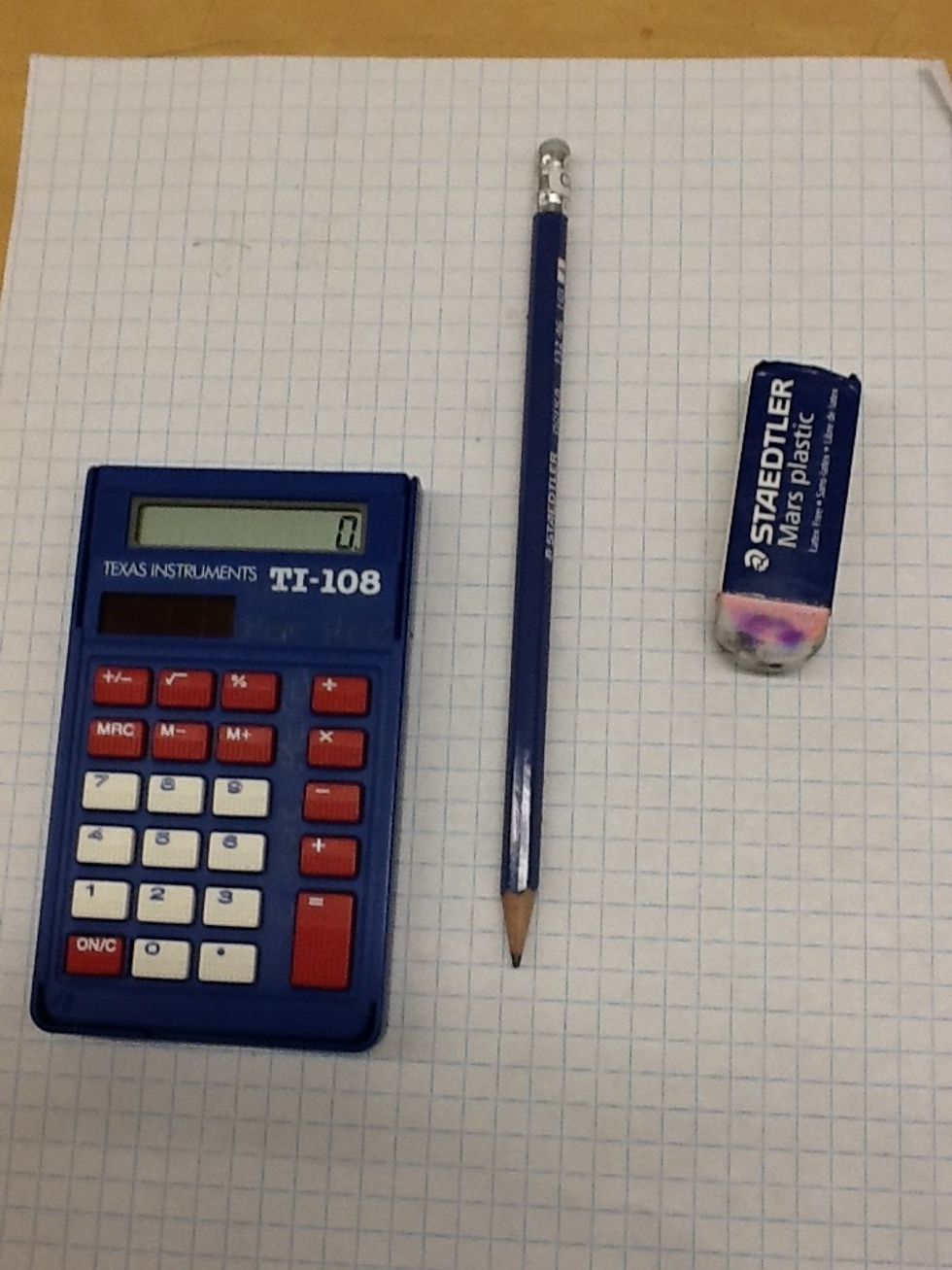 1. Get all supplies!
2. Pick two fractions you want to compare!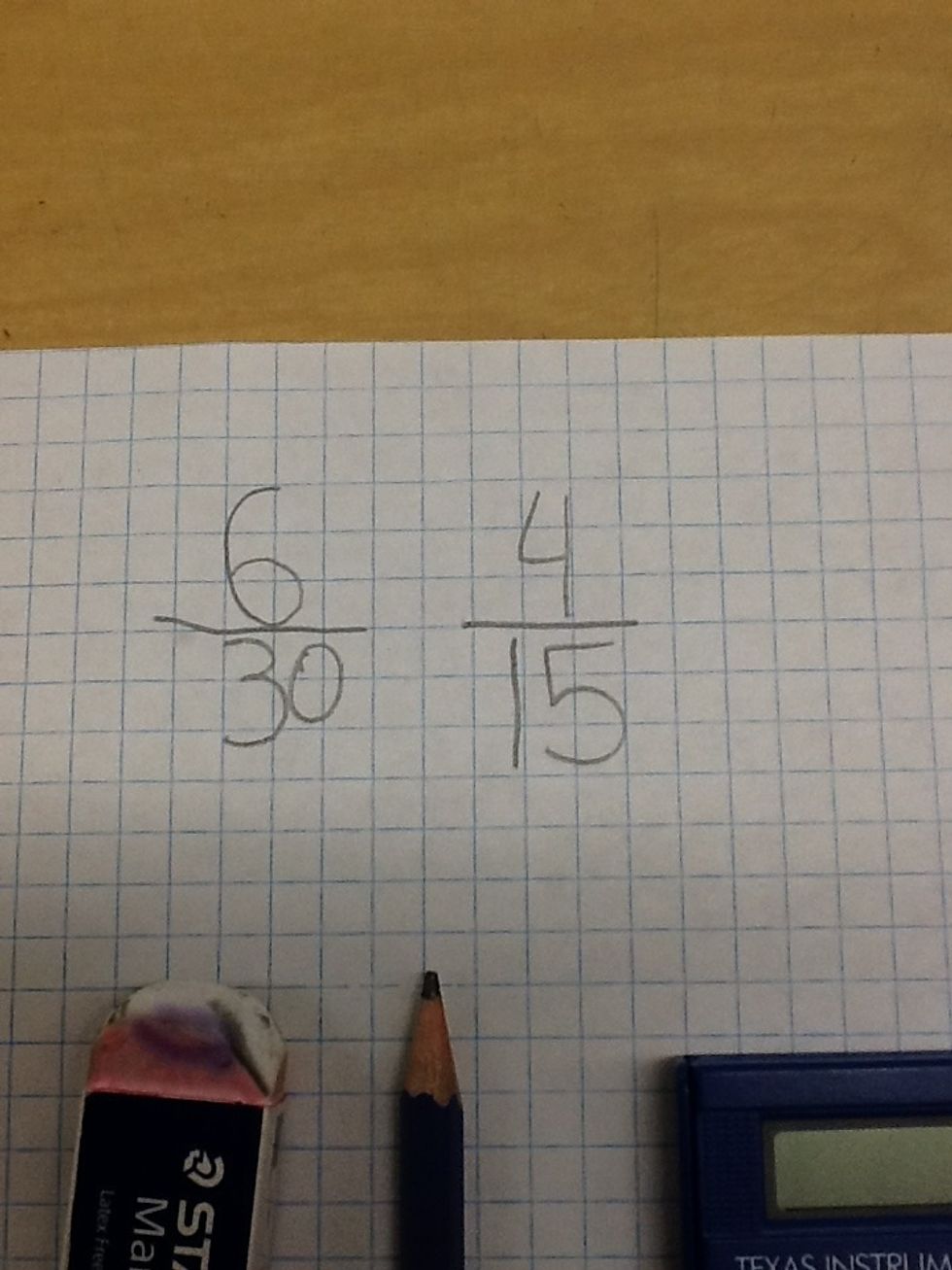 We picked 6 over 30 and 4 over 15.
You want the denominators to be the same. The Bottom number is the denominator.
That is how you compare fractions!
Now let's do another one!
Thats all we are gonna do! Thanks for Watching! Please comment and like!
1.0 Pencil
1.0 Eraser
1.0cm Square graph paper
1.0 Calculator