Come Into the Garden Maude Lynne Moncrieff
27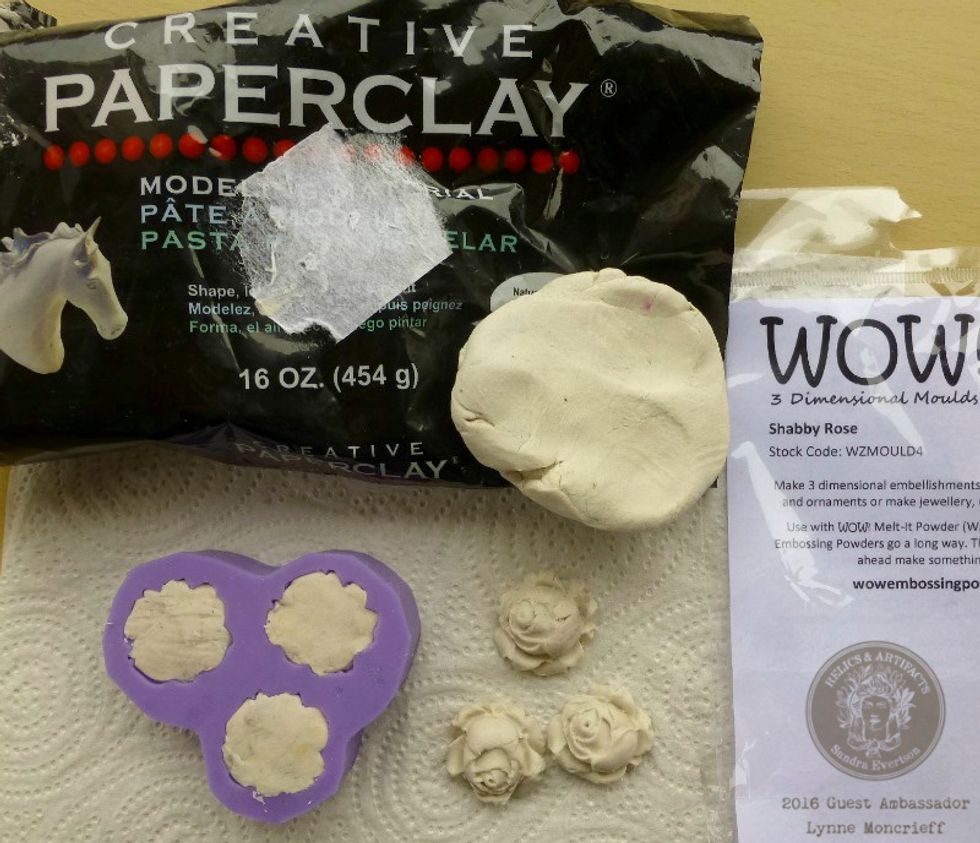 Prepare the paperclay shabby roses 1st. Working with a mold & paperclay create three roses. Rest roses on sheet of kitchen paper & leave to dry. Drying time will vary depending on heat and humidity.
Apply Gesso to one large and three small MDF hearts. When Gesso is dry apply Grungepaste to hearts with palette knife, apply to the Facia Familiaris & Flora using your fingertips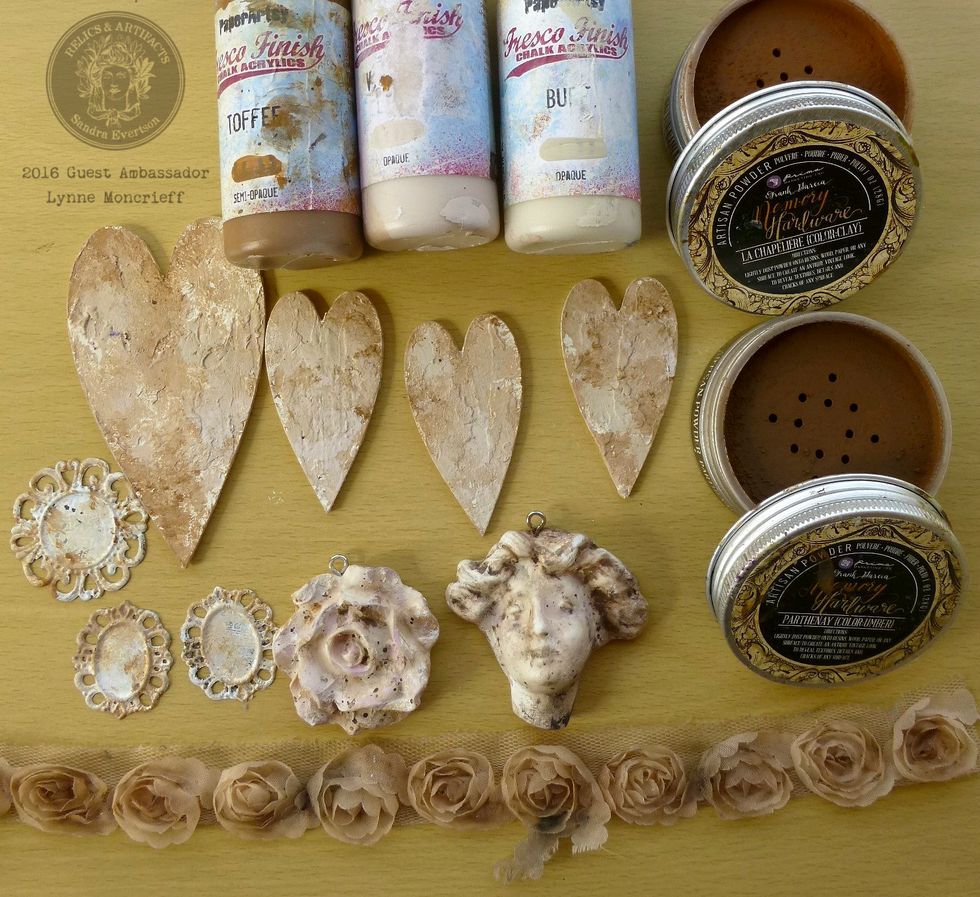 Cut a length of lace rose trim so that it will cover the large heart. Scatter some Artisian Powders Parthenay & Chapeliere onto the trim, misting with water for a distressed effect. Leave to dry.
Step 3 cont. Apply the chalk paint Chalk, Toffee, Vintage Lace, to three bezel style frames prepared with Gesso & the hearts & Relics and Artifacts. Add distress powders to give an aged affect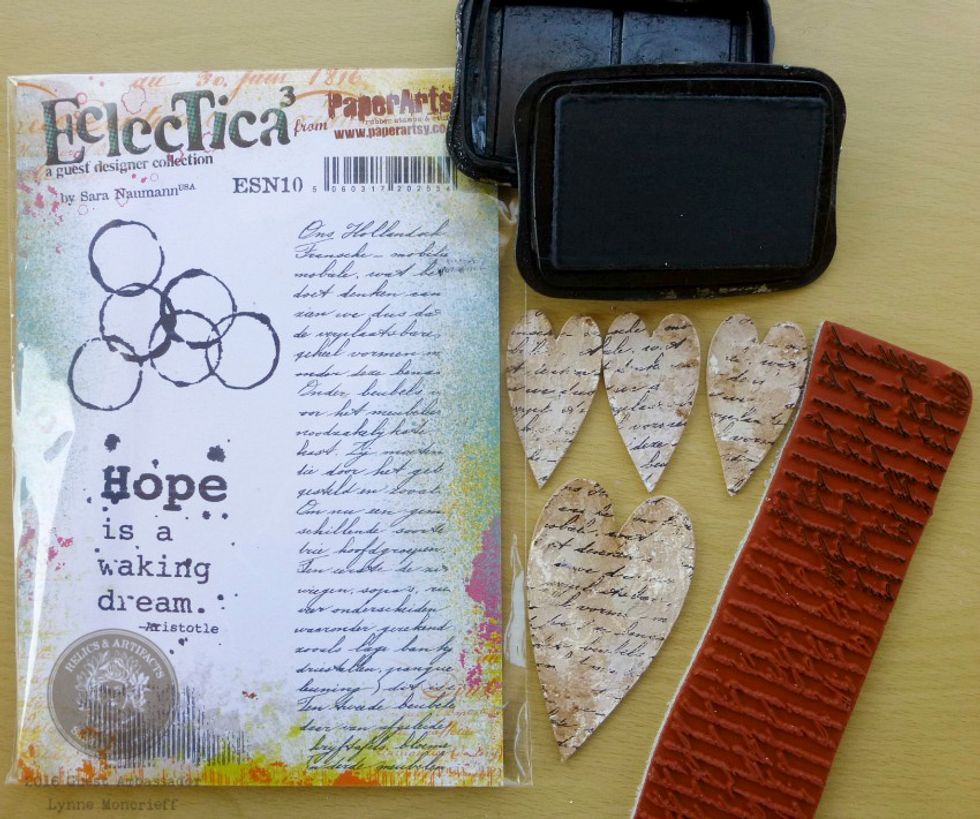 Onto each of the hearts, stamp script, with Staz-on Jet ink. The larger heart will be covered with the lace rose trim but it is a nice touch to include stamping on this heart also.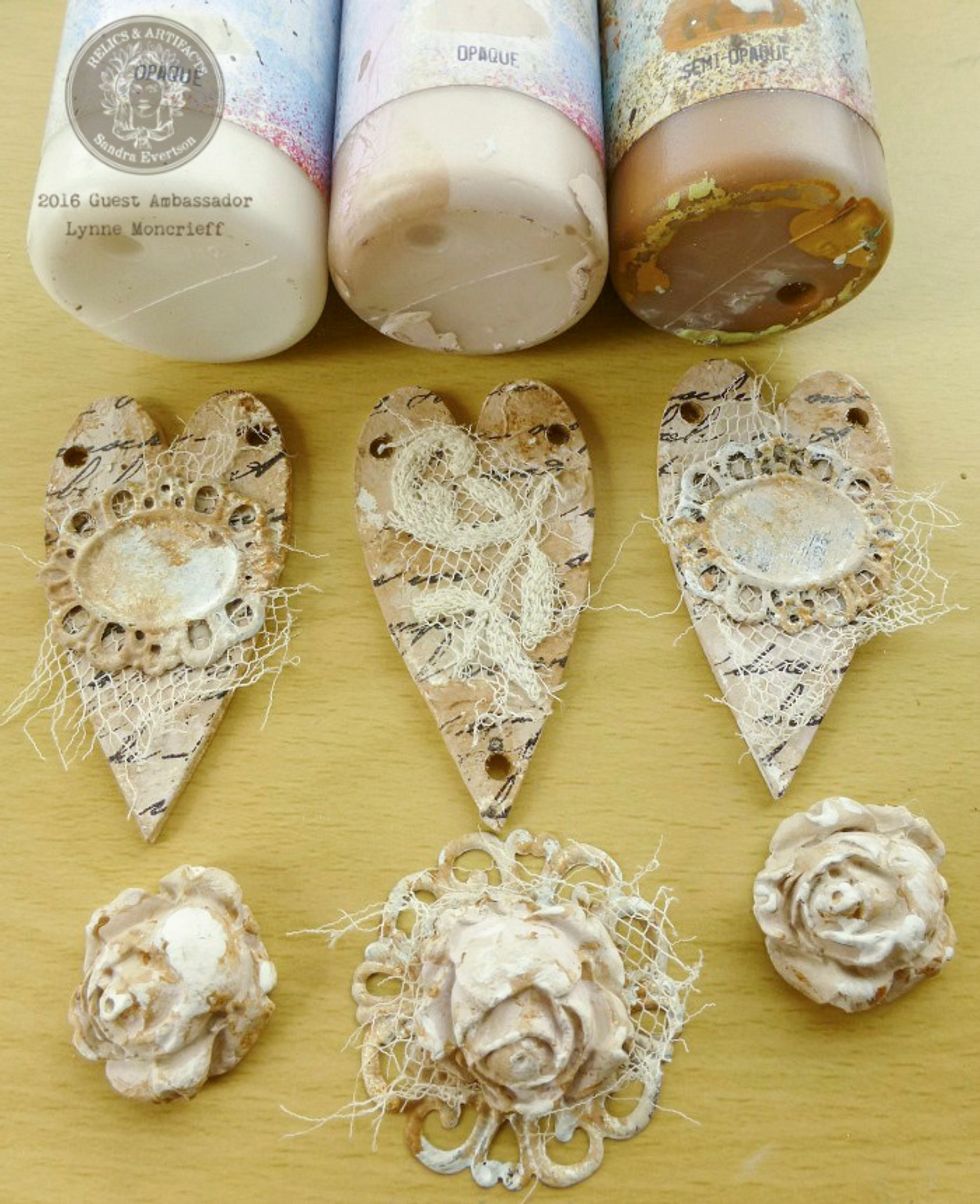 When roses are dry paint with chalk paint. Apply Matte Varnish to all pieces Adhere torn pieces of vintage lace to bezel frames with Gel Medium. Layer rose onto each frame. Adhere each to a heart
Adhere the stained lace rose trim to the large heart with Gel Medium. Let Dry. Glue the Facia Familiaris with E6000. Attach the heart to jewelry findings, chain and pearls.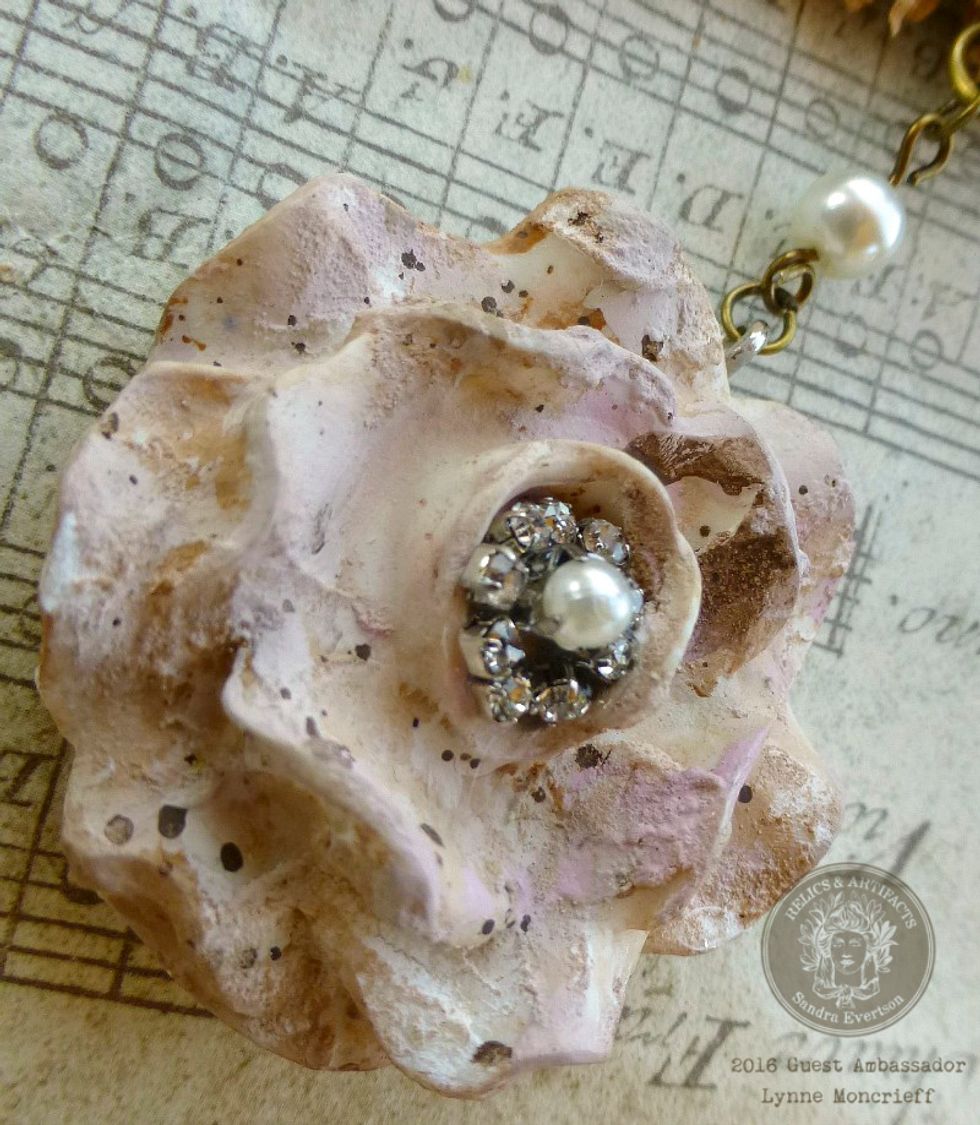 Embellish the center of the resin flower with rhinestone chain and pearl embellishment, adhered with E6000. Attach the flower to the large heart with jewelry findings and pearls.
Connect hearts with chain of your choice. Attach to the large heart and flower. Cut chain to required length. Mix different styles of chain to create more interest.
Step 9-cont: Attach the chain to the hearts using jump rings, Attach clasp using jump rings. The pendant is now ready to be worn. Dress it up or go casual, either way you will make a statement.
1.0 Relics & Artifacts Facia Familiaris
1.0 Relics & Artifacts Flora
Relics & Artifacts
RELICS & ARTIFACTS ® matte white resin craft blanks by designer Sandra Evertson for Prima Marketing Inc.