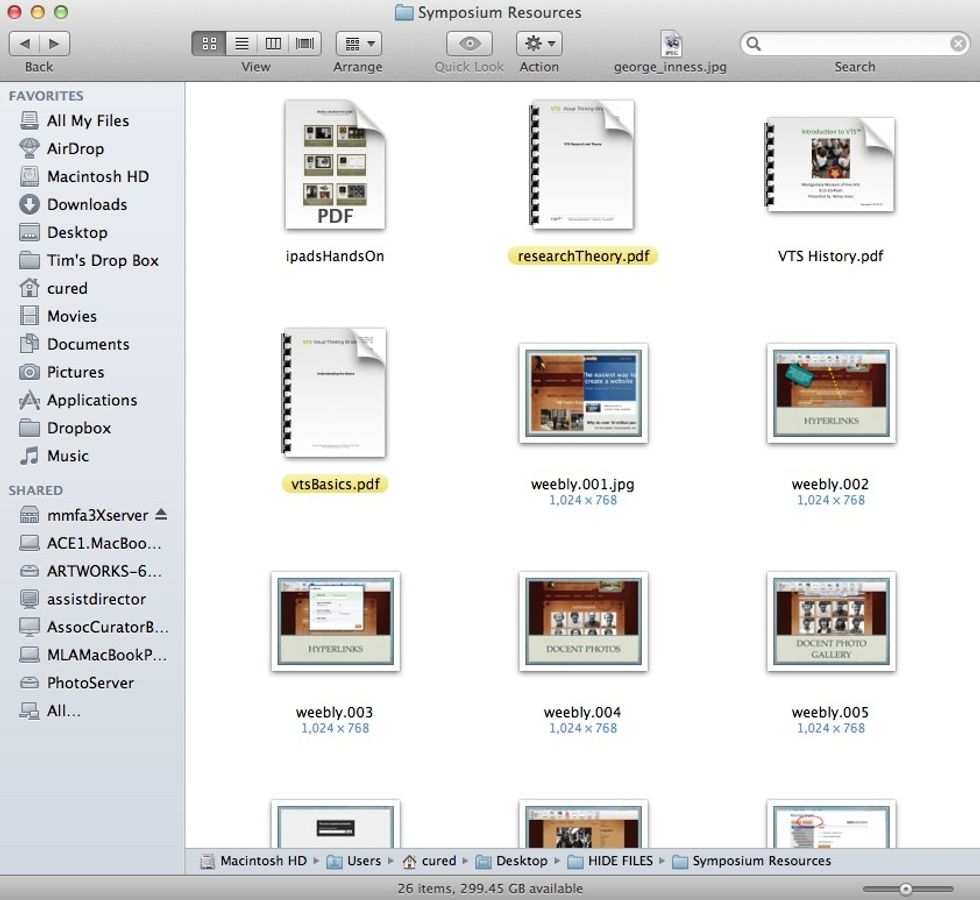 Locate PDF files on your Mac
Use Spotlight (top right) to locate the "Automator" application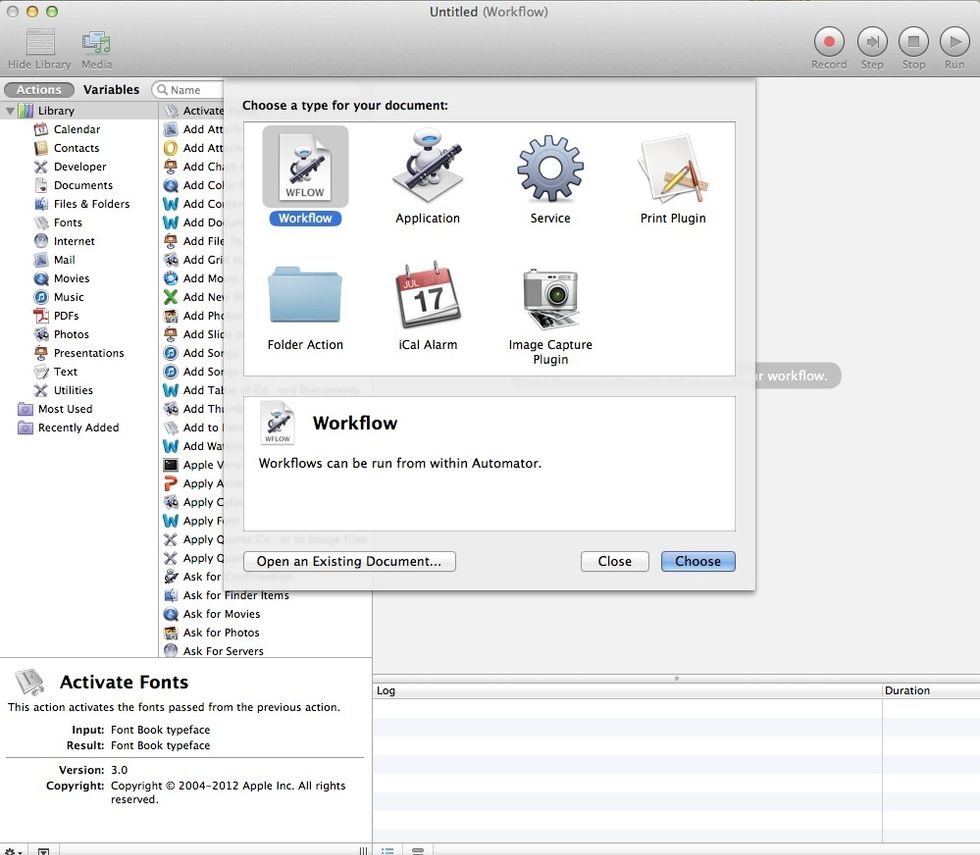 Open "Automator" and select "Workflow."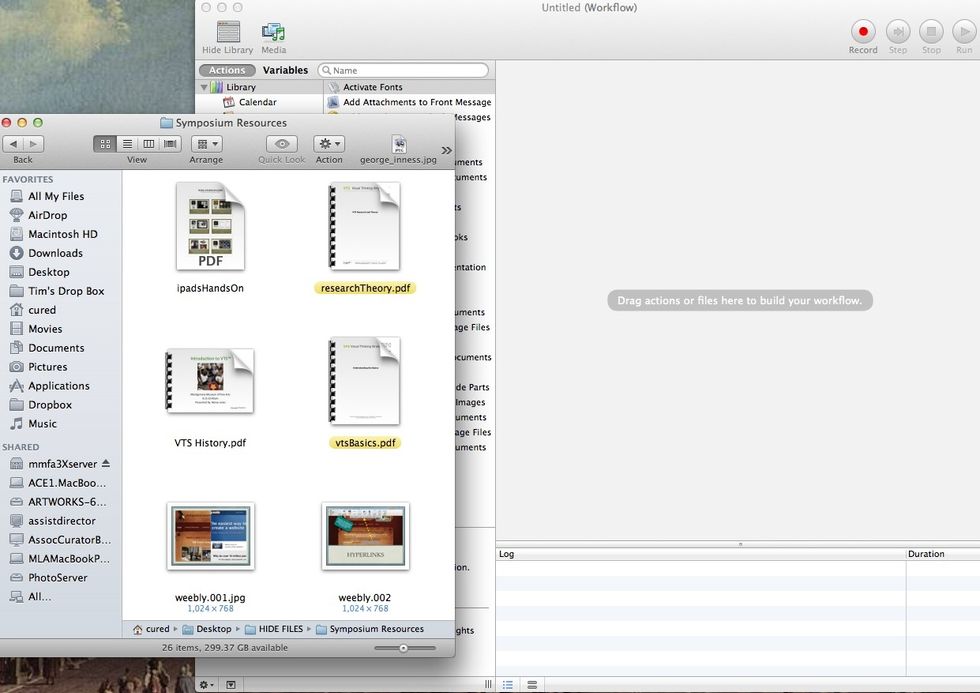 Drag PDF files from the Finder to the main Automator window.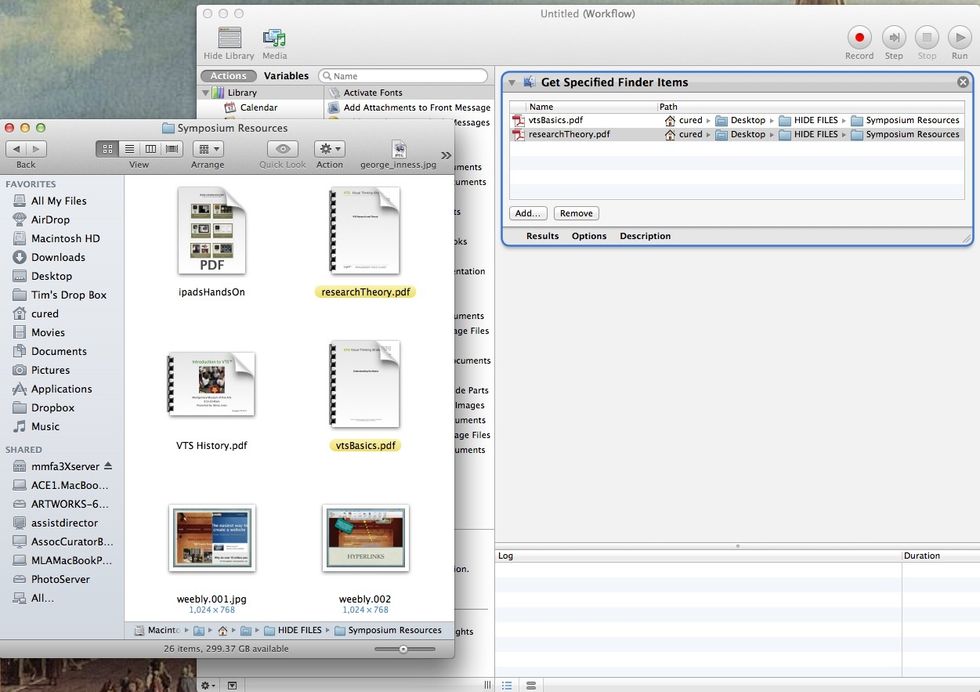 Make sure the files are stacked on top of one another.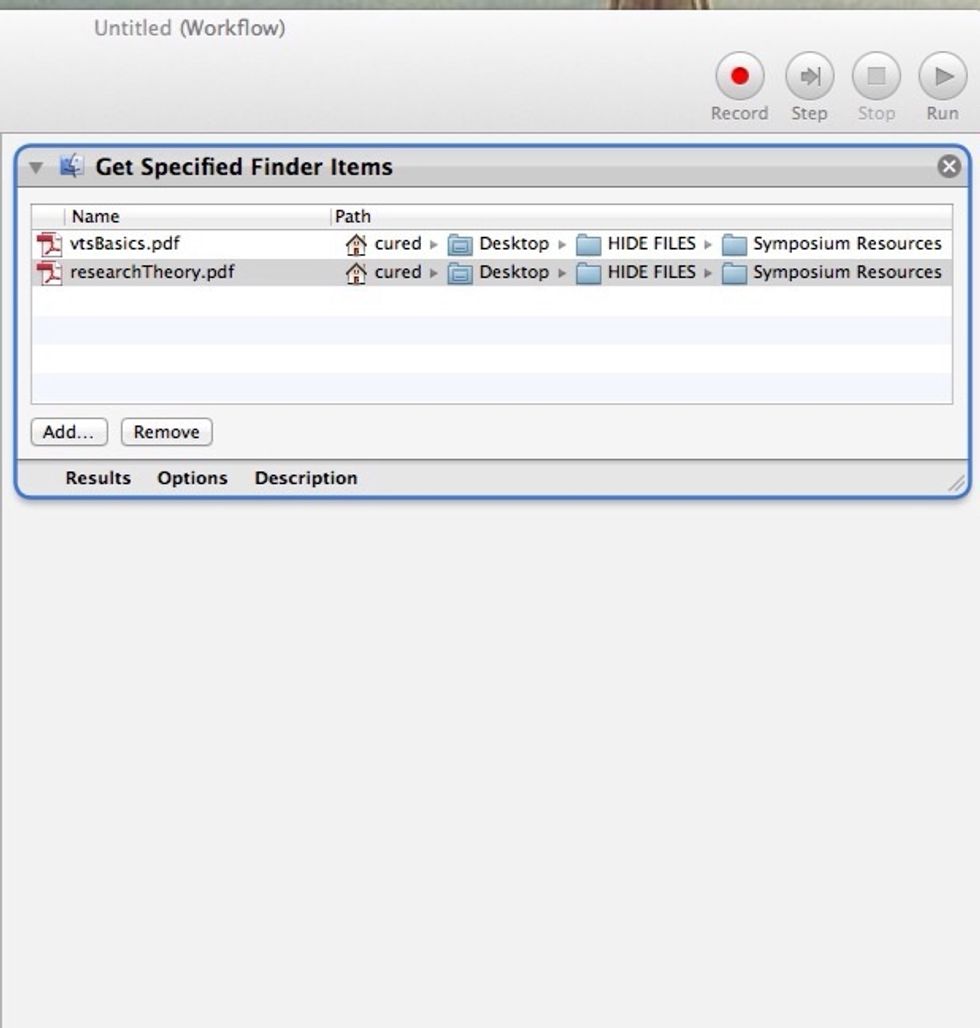 (detail)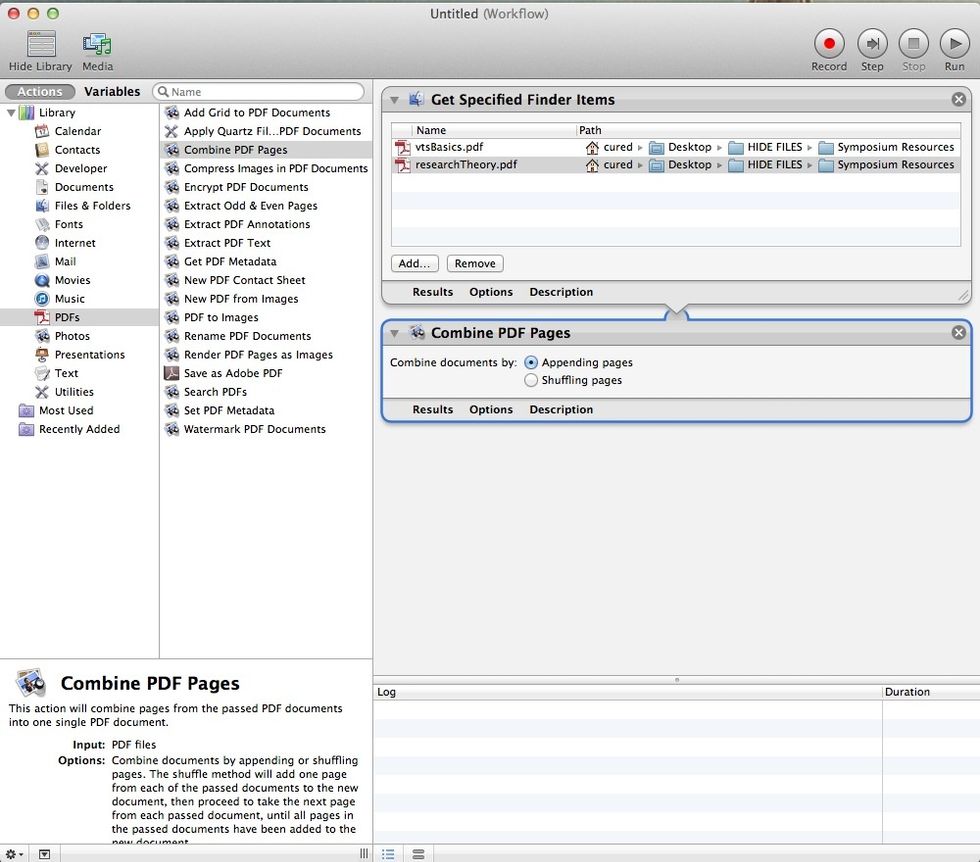 From the left column, select PDFs under "Library"and "Combine PDF Pages," and drag underneath PDF documents.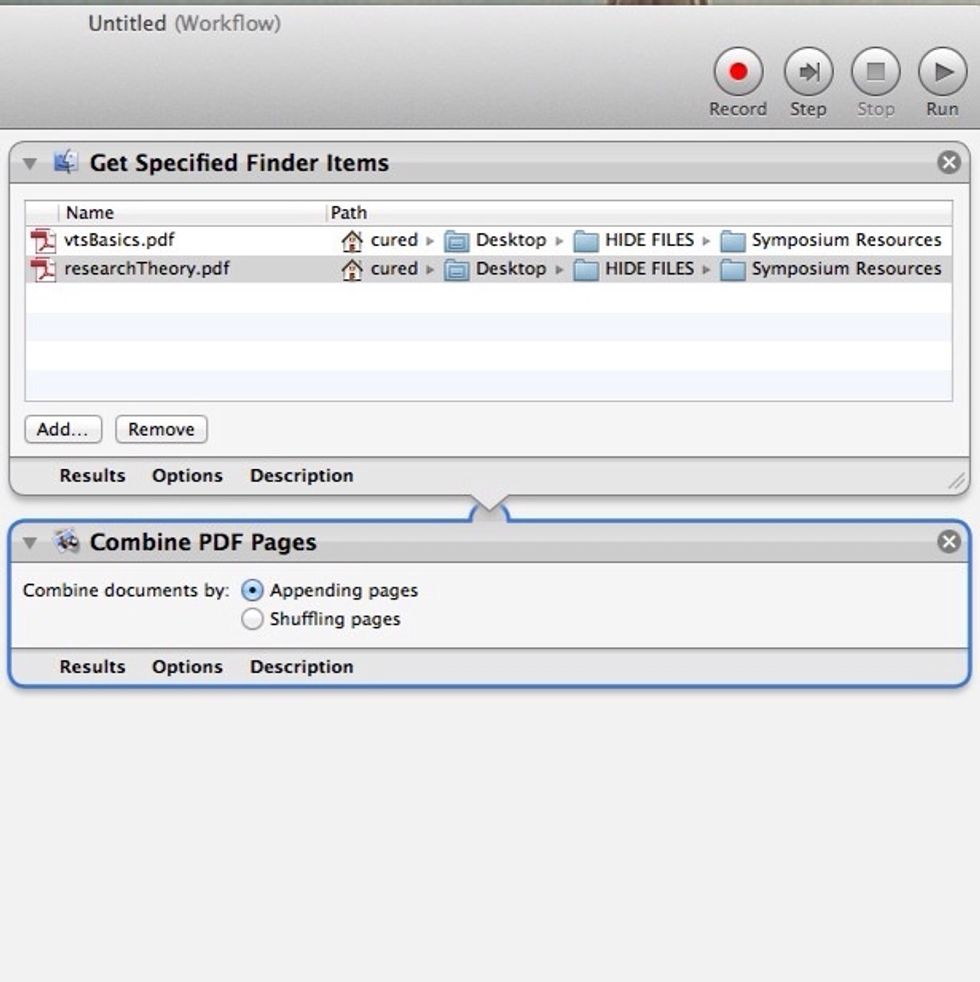 (Detail)
.In the left column, select "Files and Folders" and then "Open Finder items." Drag under "Combine PDFs.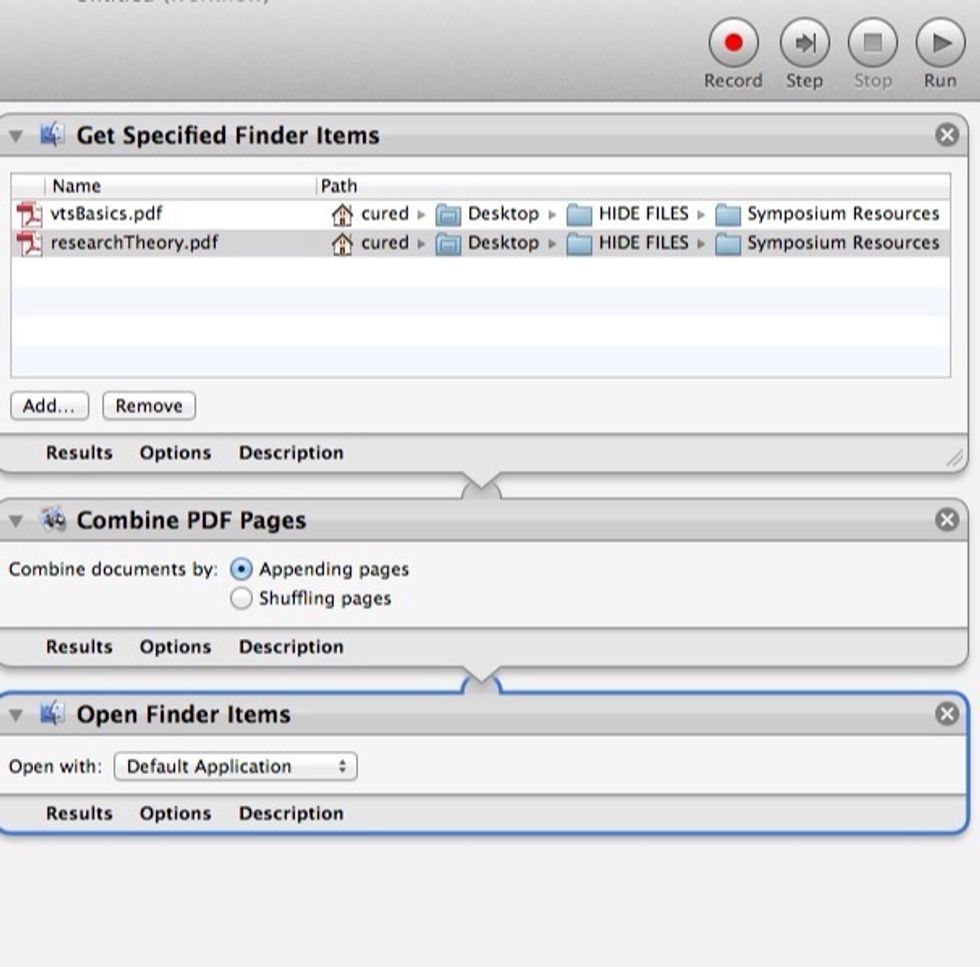 (Detail)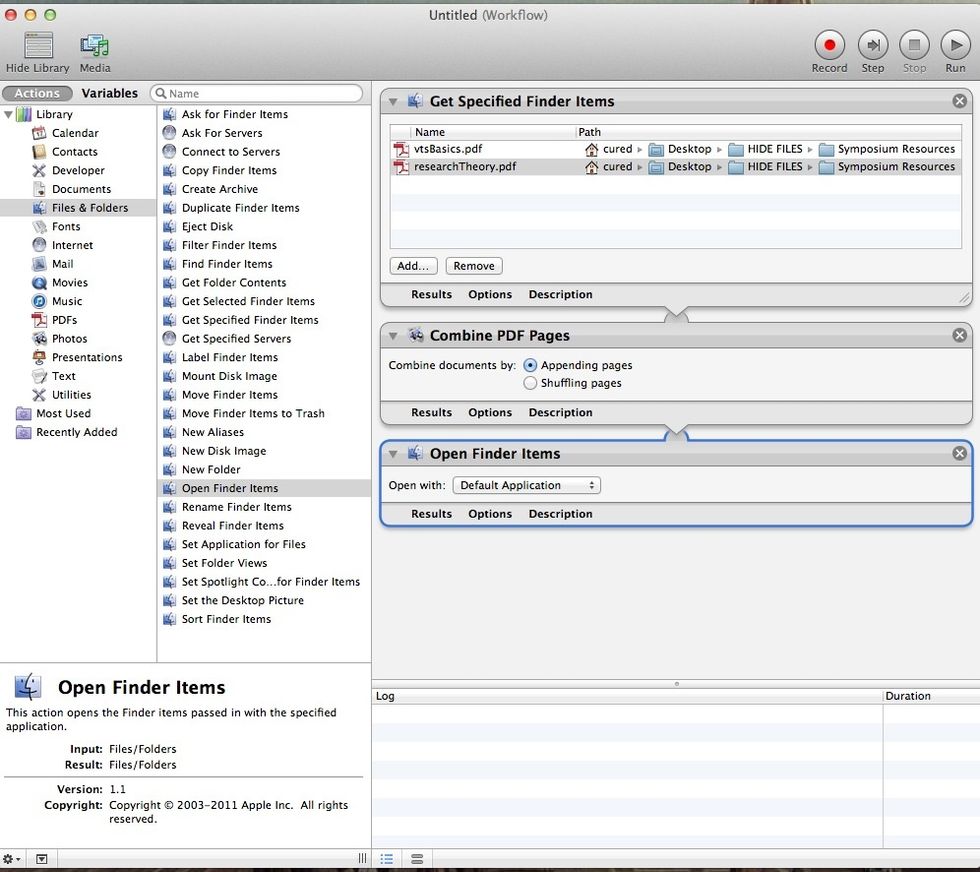 Click "Run" at the top right corner.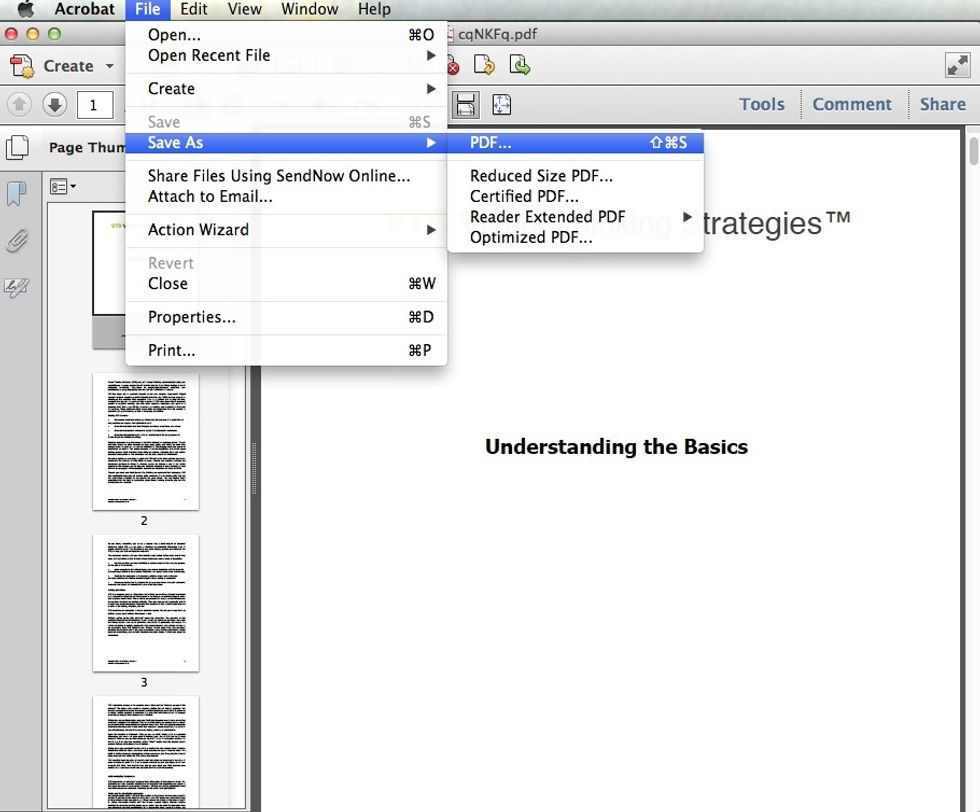 Your combined PDF will open in the default PDF application. Save PDF to your computer.
That's it! Automator can also be used for a variety of workflows. You can also view my video tutorial at: www.youtube.com/myapplepodcast