If you wear your hair back or have frizzy hair, you know how pesky baby hairs can be. With just a toothbrush and hair spray, you can conquer them all with ease!!
57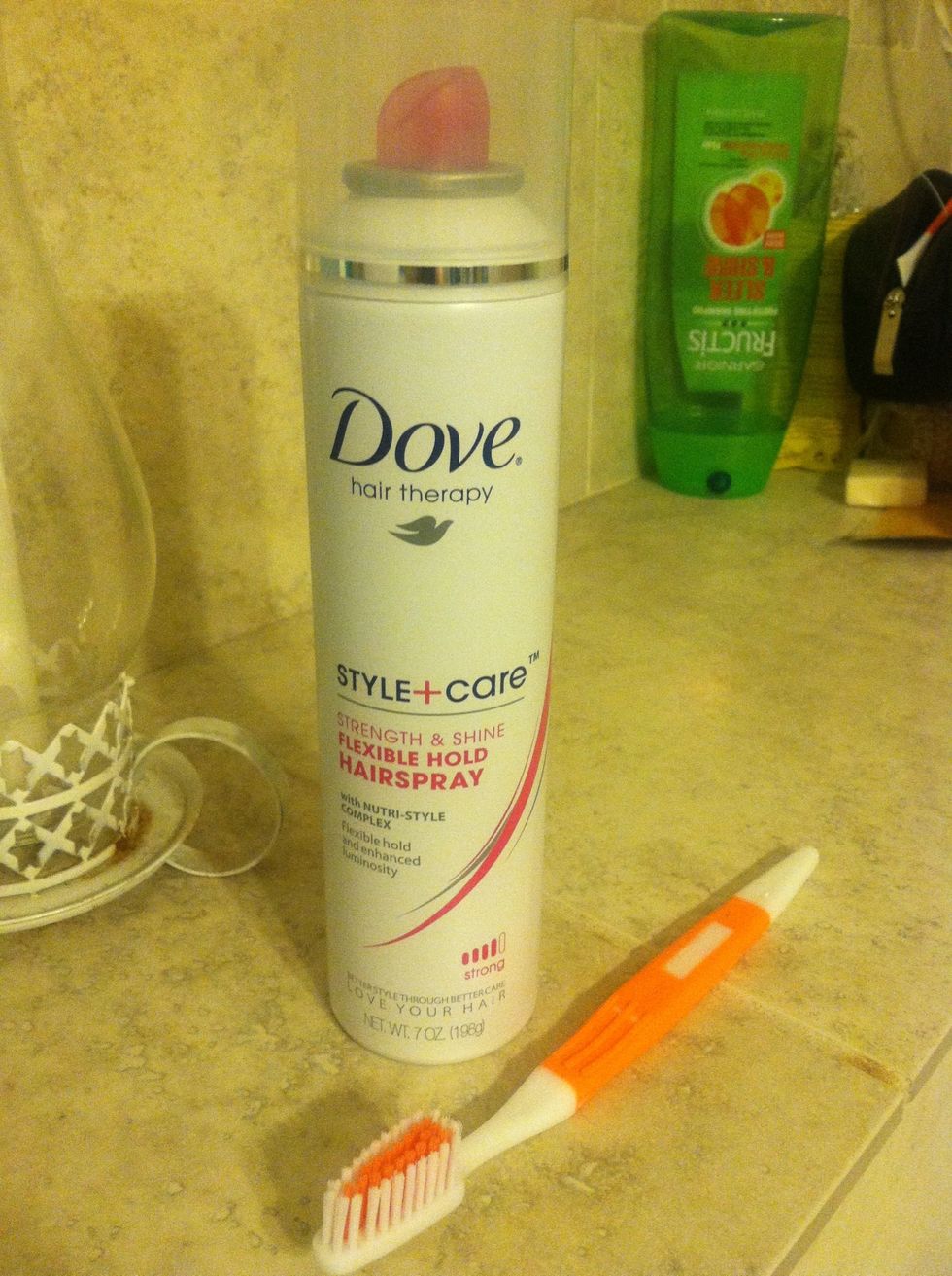 The tools: a can of desired hairspray and a toothbrush! I recommend using a flexible/light hold hairspray. It'll keep your hairs back without the heavy, oily, "I put too much spray in my hair" look.
DOVE Style + Care "Strength & Shine: Flexible Hold Hairspray" (Strong). Retails for $4.89 (USD). Available at most drug stores. ※Has incredibly STRONG sweet odor. Not for sensitive noses!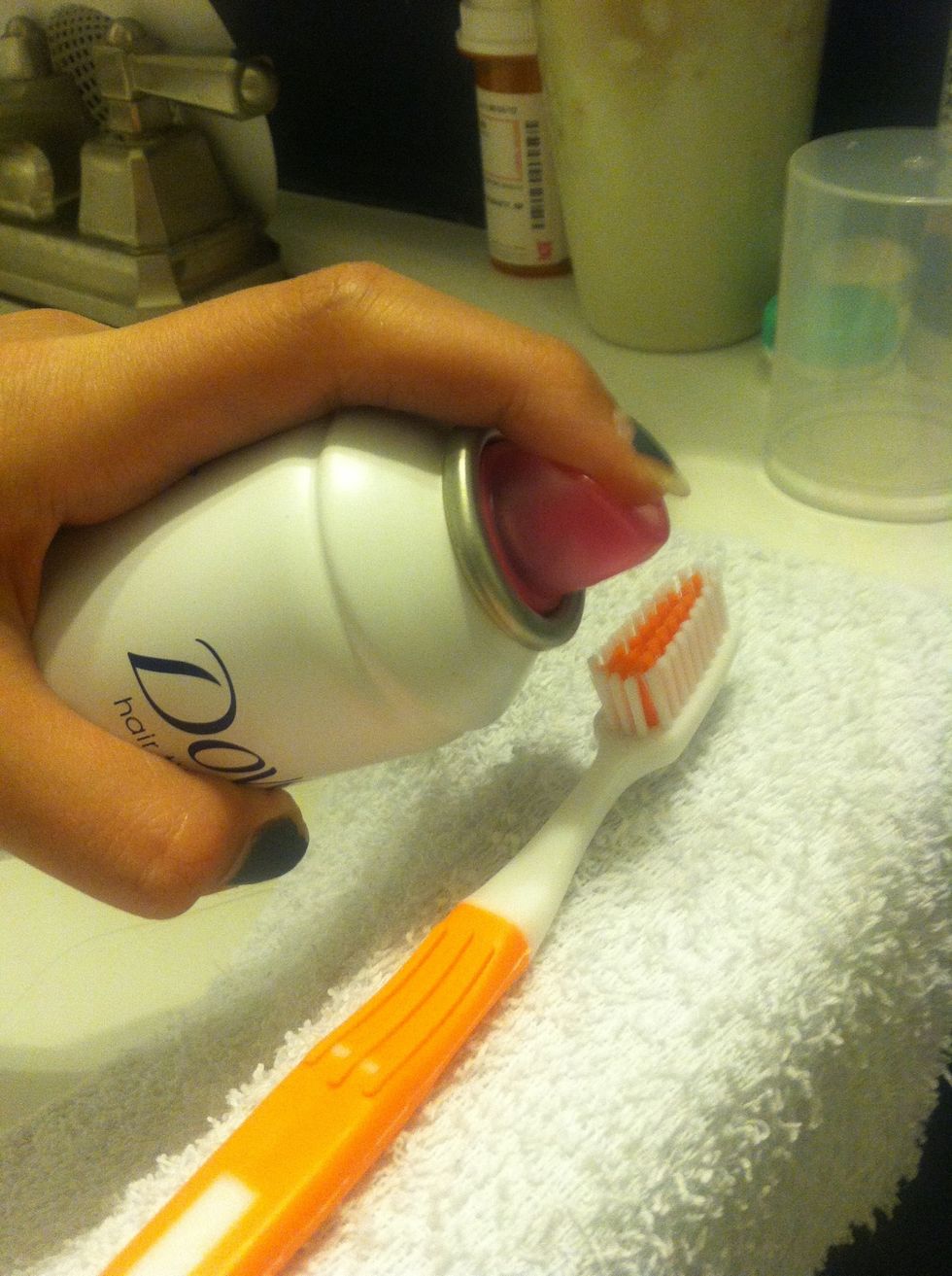 Spray a good amount of hairspray evenly on the bristles of your toothbrush.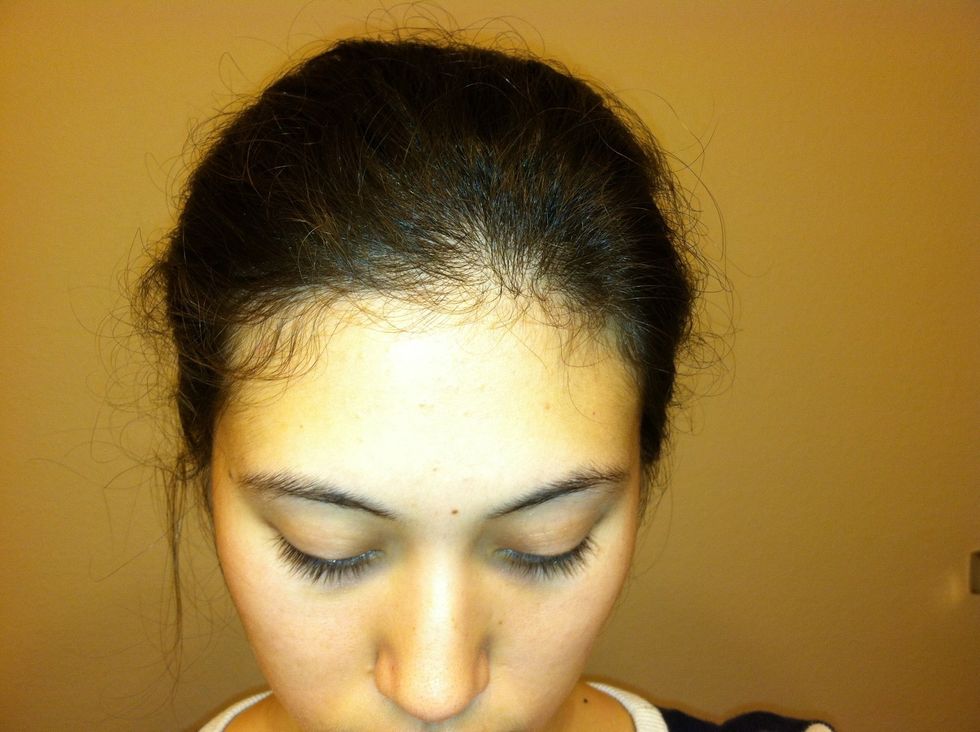 Identify your baby hairs-- and tell them goodbye. Forever.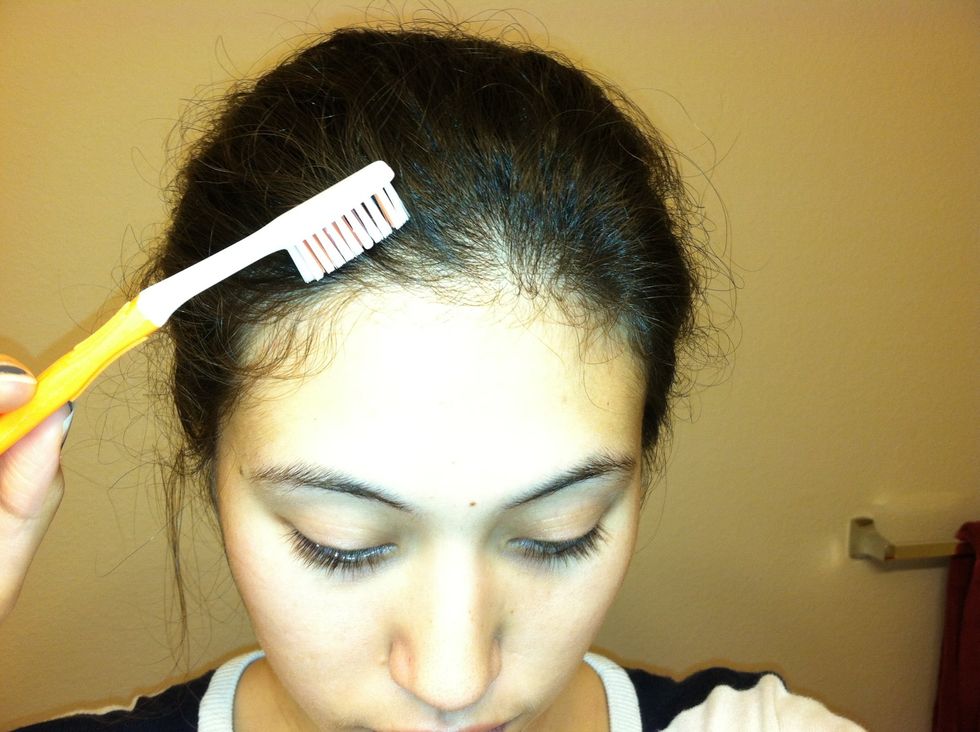 Start combing the hairs back using your hairspray covered toothbrush until most of the hairs stay back. If you feel like you need more hairspray, spray an additional amount to your toothbrush.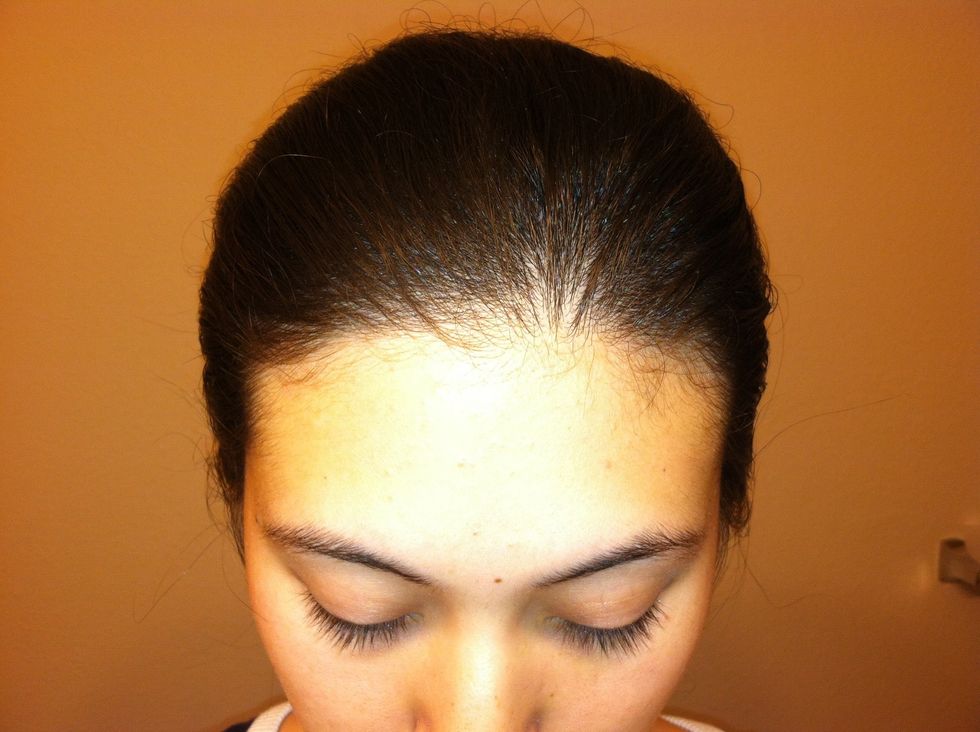 And BOOM. You now have a clean hairline that you can wear anytime, anywhere, and in any climate! If your hair goes crazy in humid conditions, it may be better to use a stronger hairspray & anti-frizz.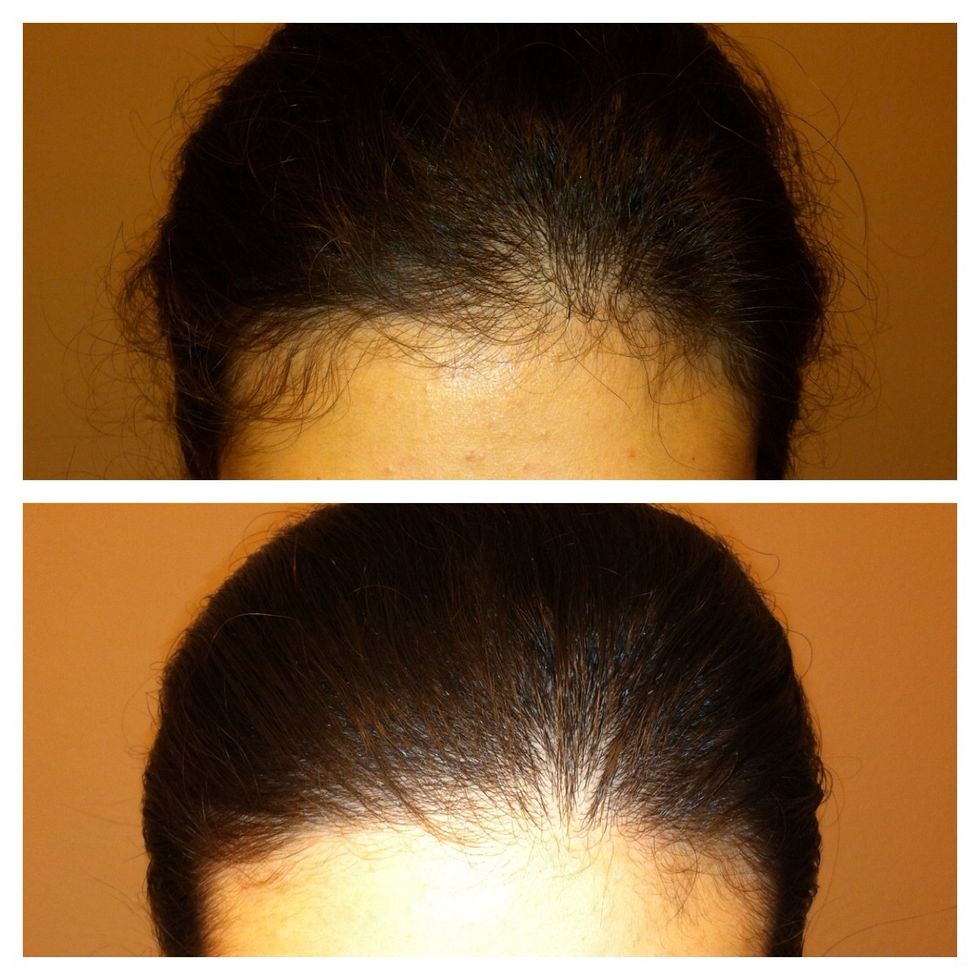 BEFORE (top) and AFTER (bottom)!
1.0 Toothbrush
1.0 Desired hairspray