Using letraset promarkers to colour in images in grey scale
12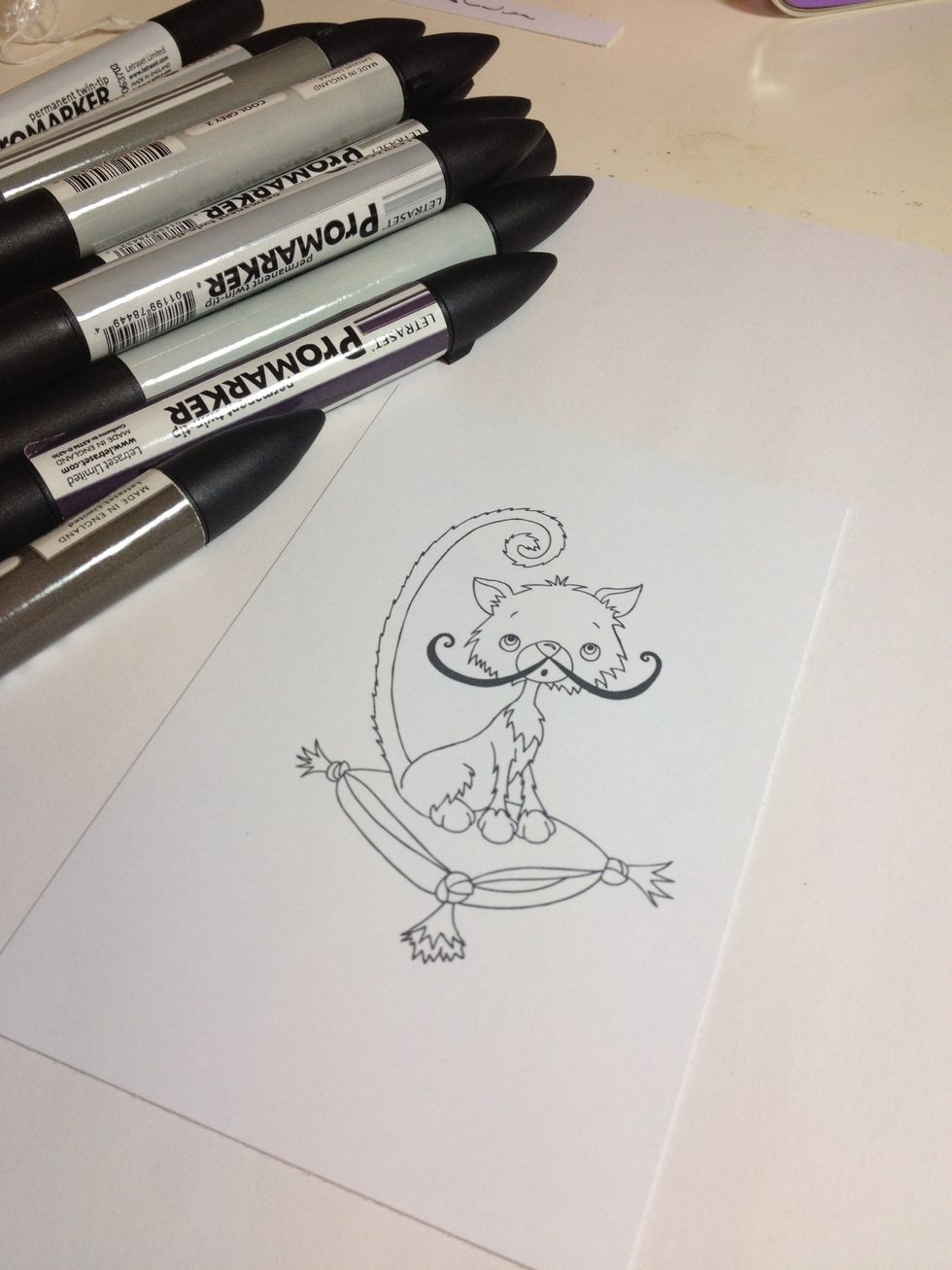 Take your image and your grey promarkers (ideally 6 in total for this image, 3 of each type i.e. ice grey 1,2,3 / cool grey 1,2,3)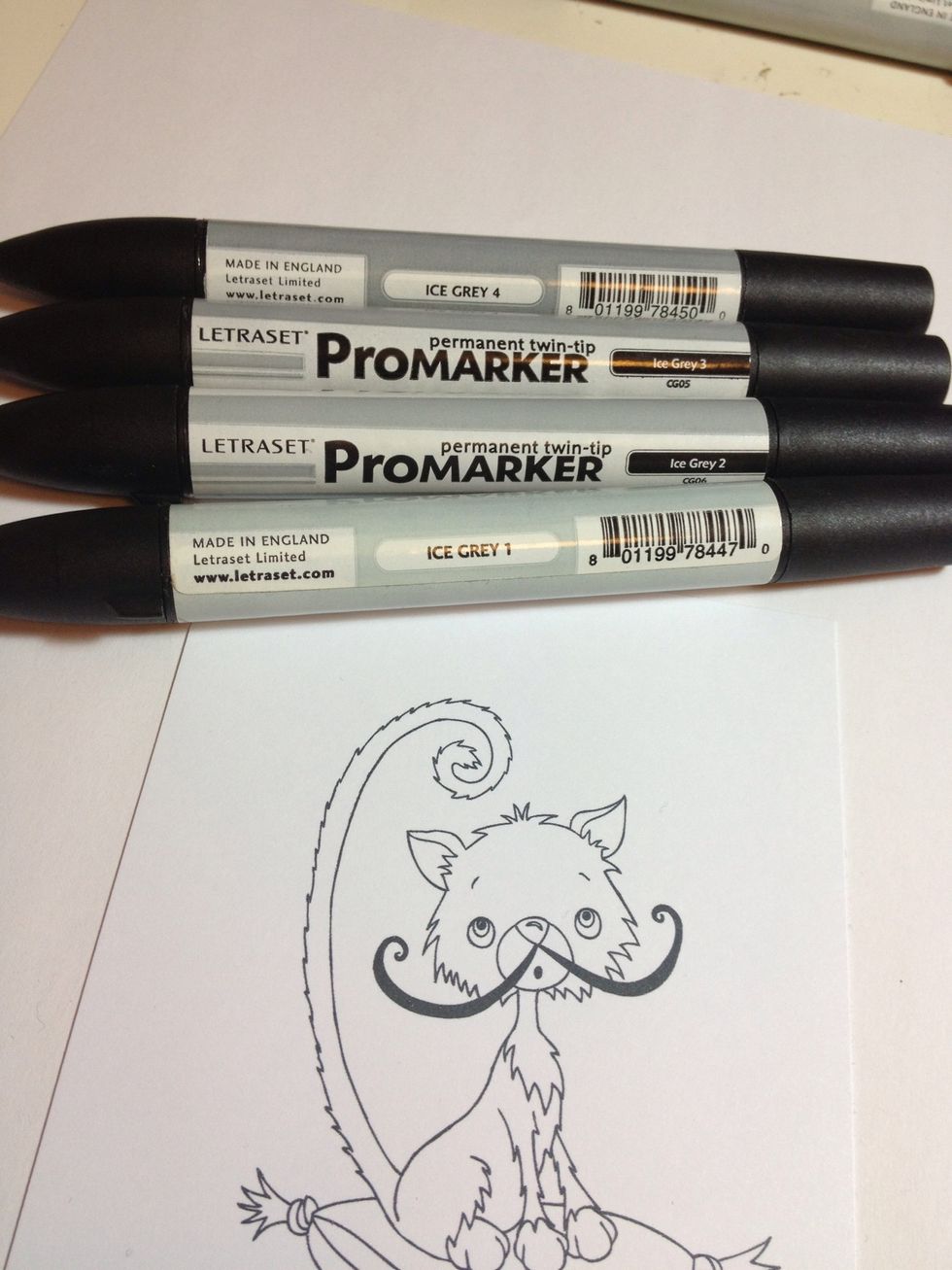 Starting with your first set, I'm using the ice grey set first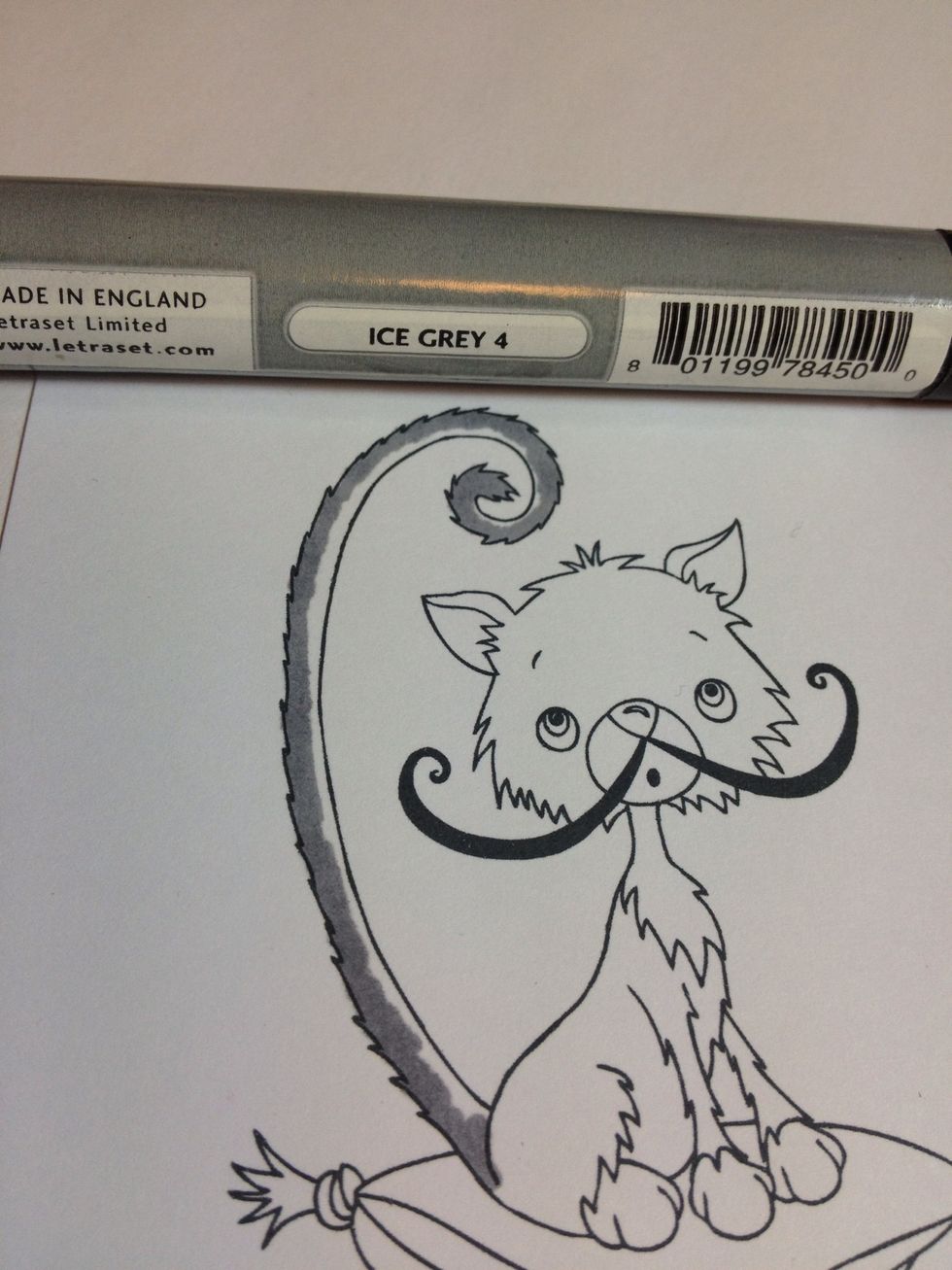 Taking the darkest ice grey (ice grey 4), start to highlight sections you want to be dark. I've started on the tail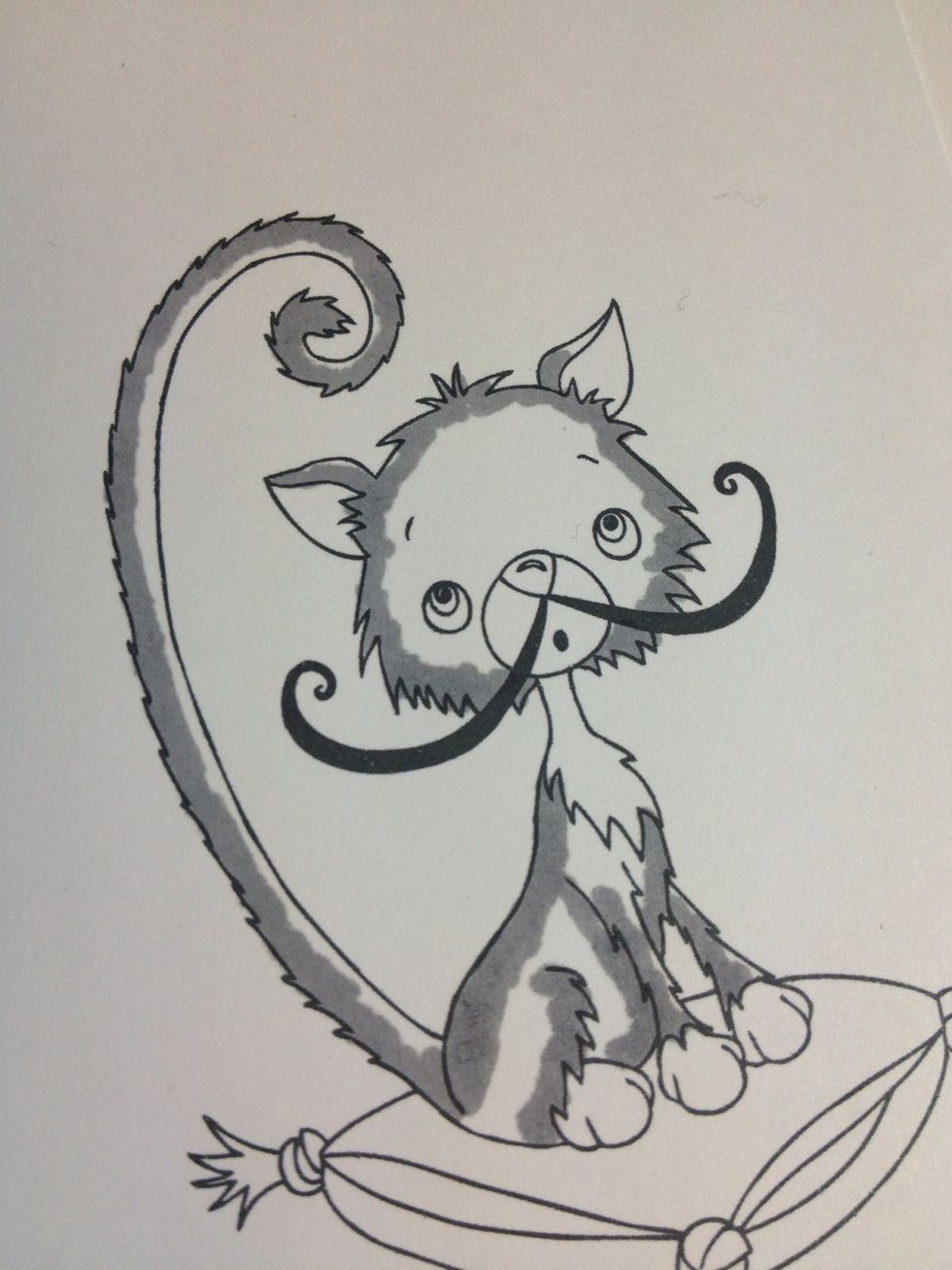 I've then gone round the main cats body picking out the sections I want in a dark shade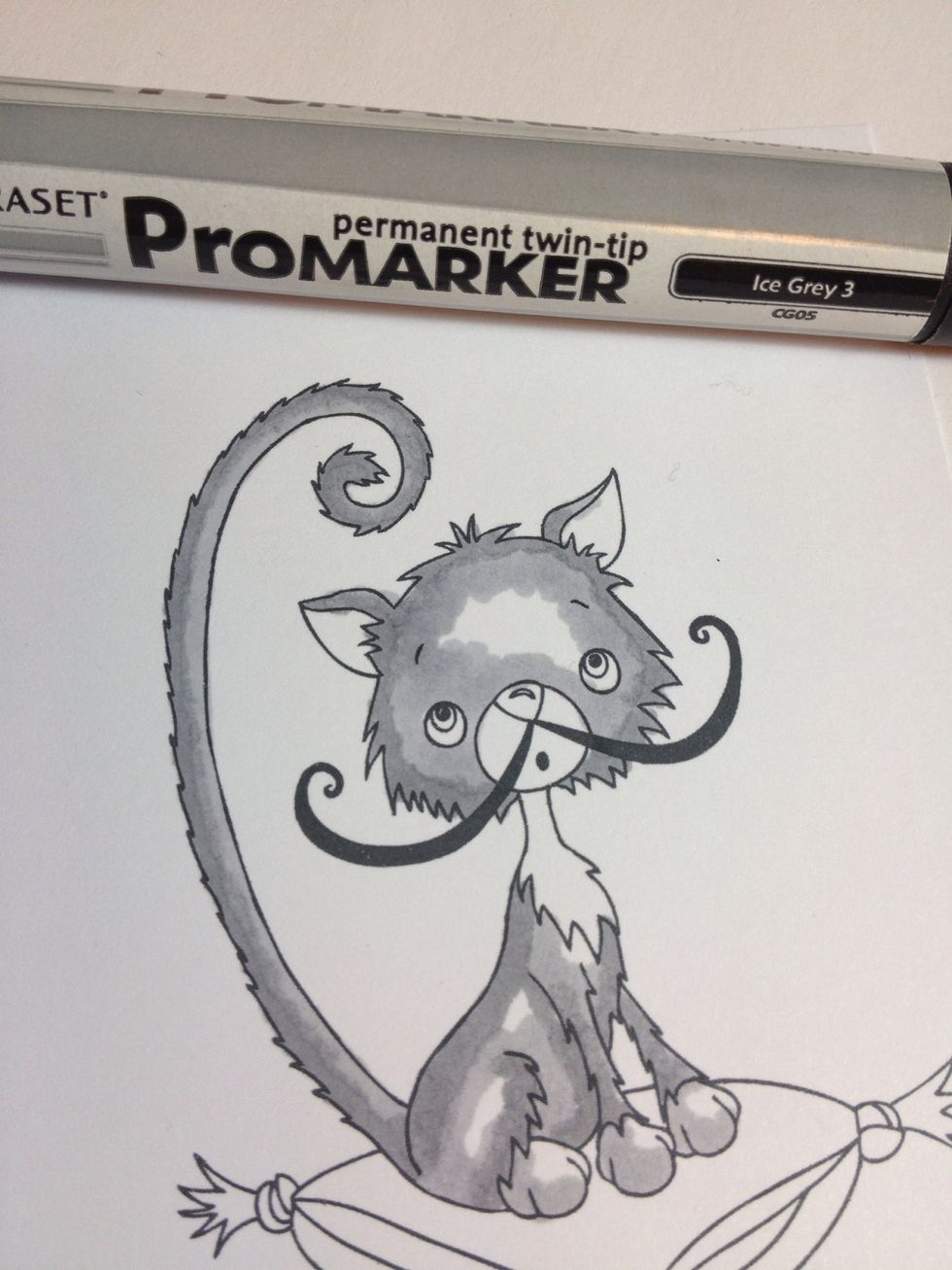 Taking the 2nd darkest colour (ice grey 3), colour in just over and next to the darker grey, don't worry about blending just yet but try to leave to some sections white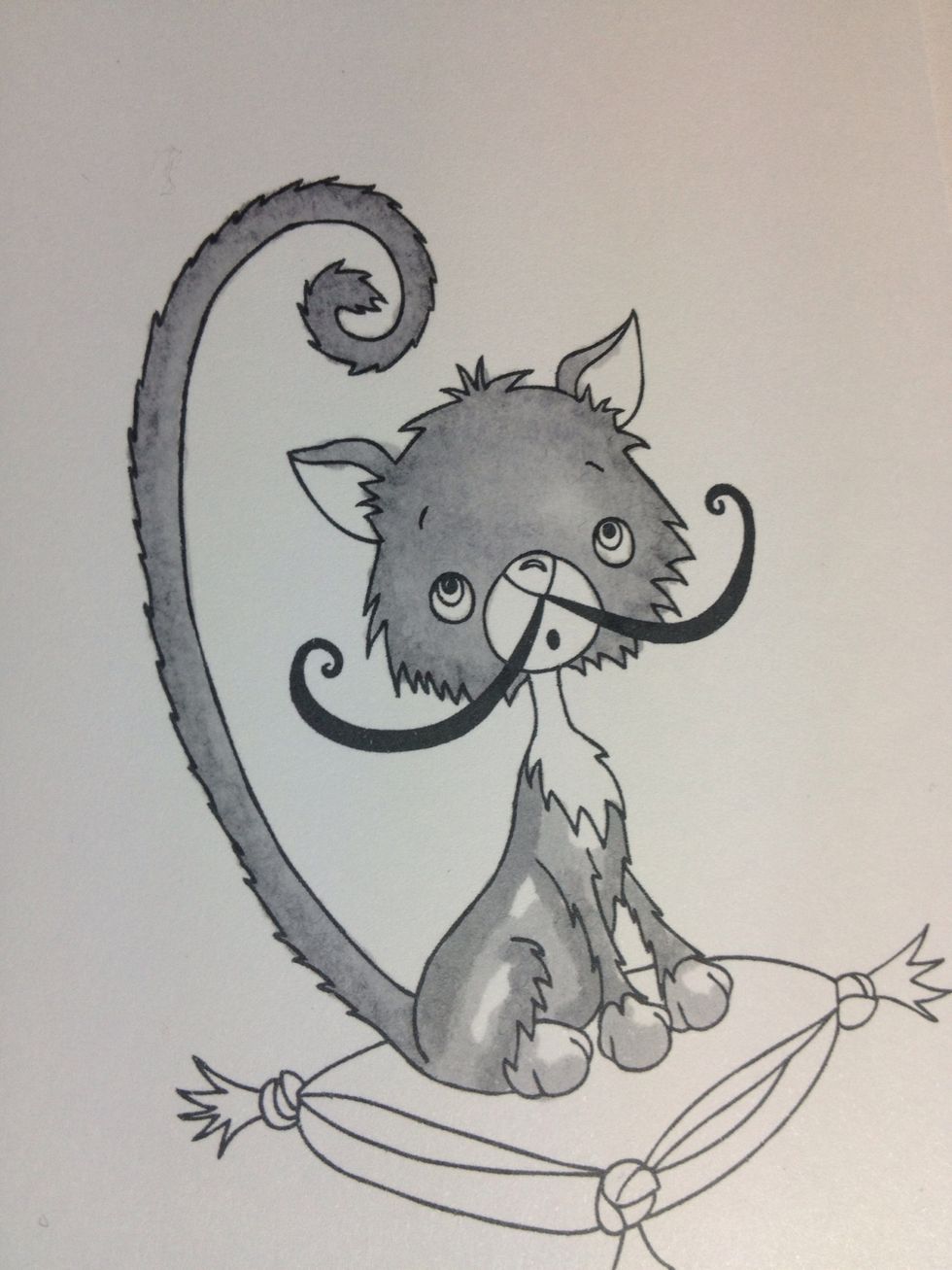 Now taking your lightest grey, start to go over the two shades. In small circular motions blend the two darker colours. Don't worry about the ink bleeding over the edge this can fixed.
I've finished going over the main body and now taking another set of 3 greys (cool 2,3 & 4) I've started going over the other sections of the cat (also going over the paws) starting with the darkest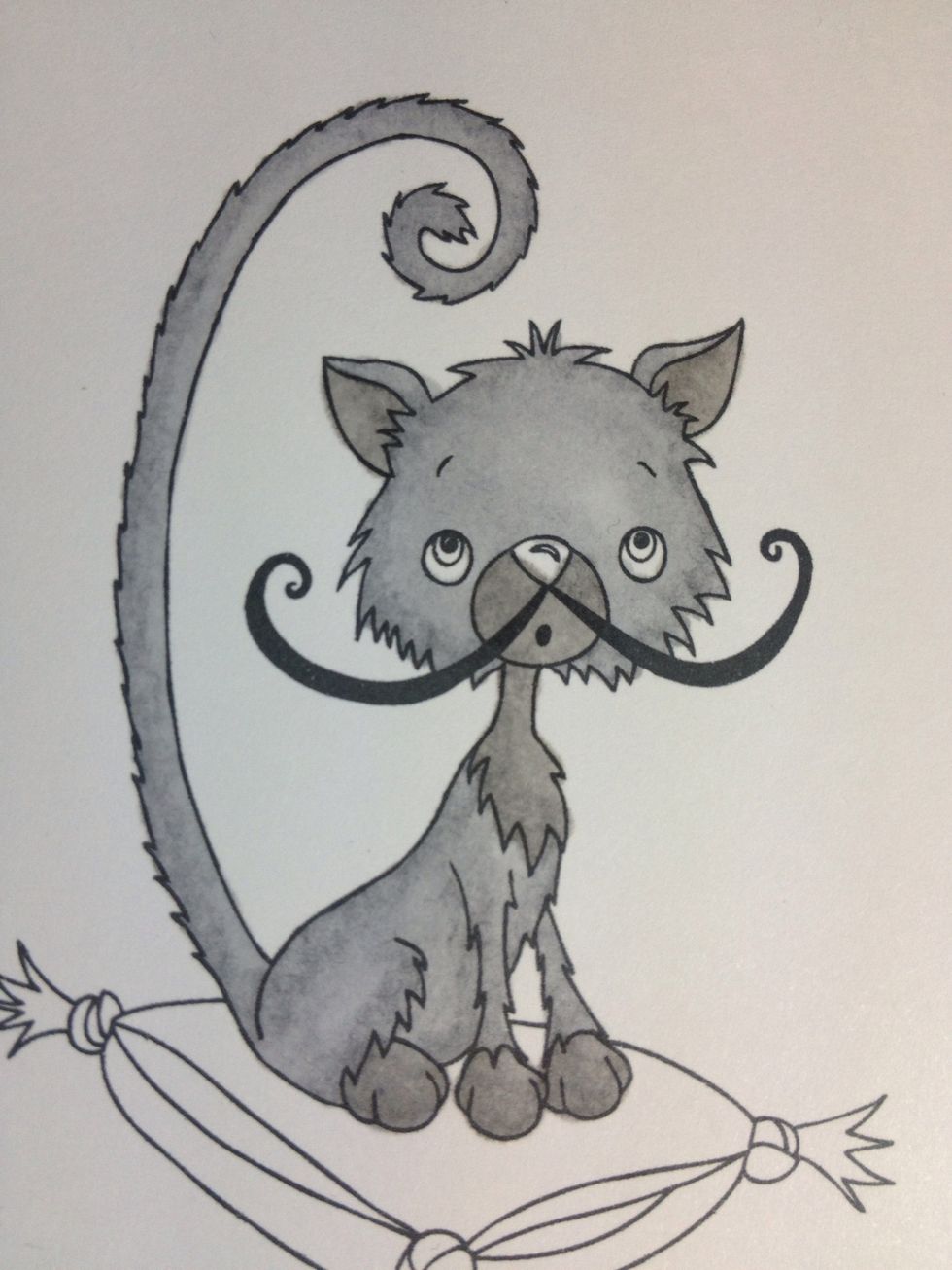 Taking the 2nd darkest again, I've gone over the darker grey, the gone over again to blend in with the lighter grey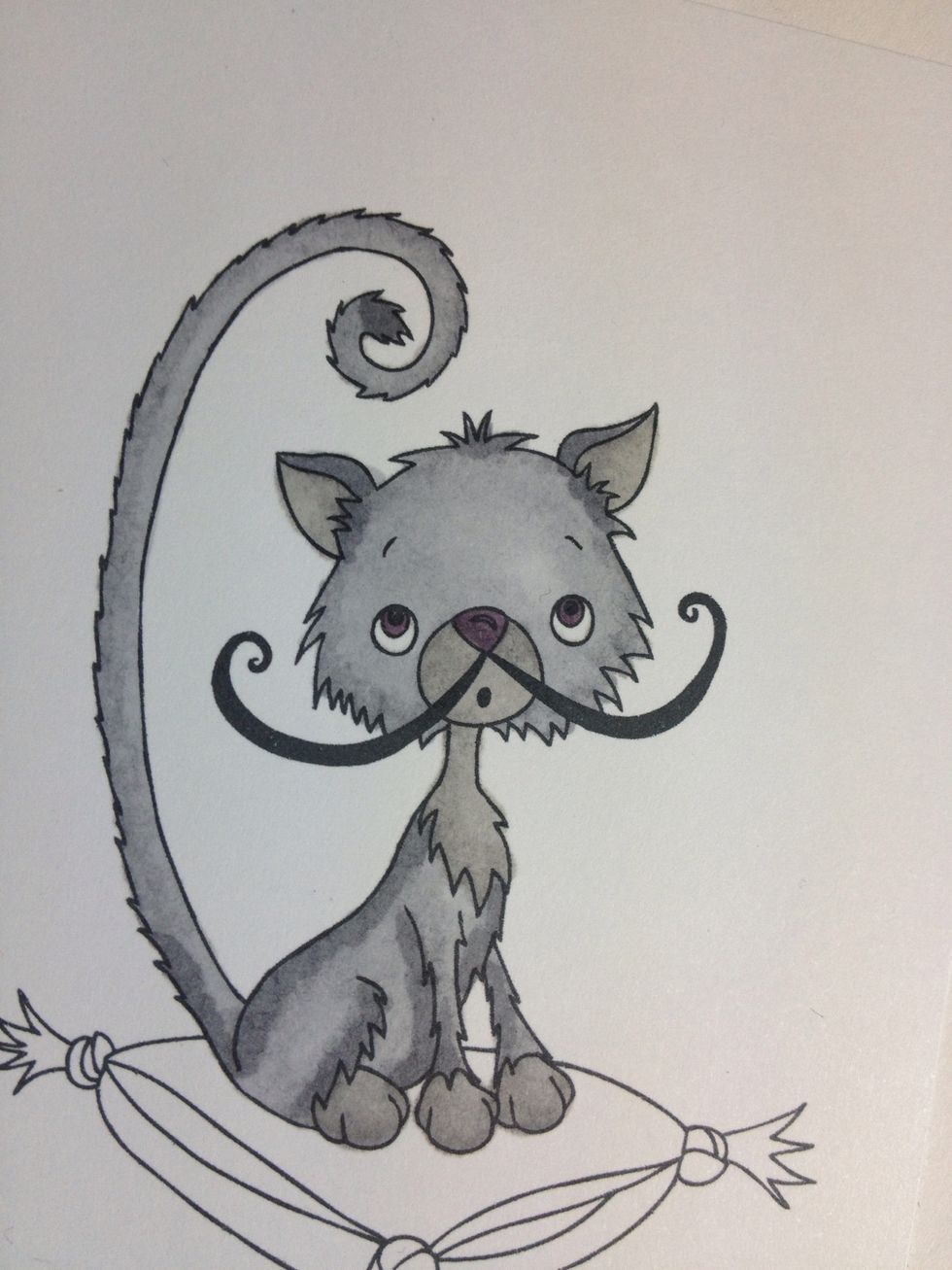 If you feel you've lost some of the definition when going over with the lighter grey, take your darkest grey again and just touch up those sections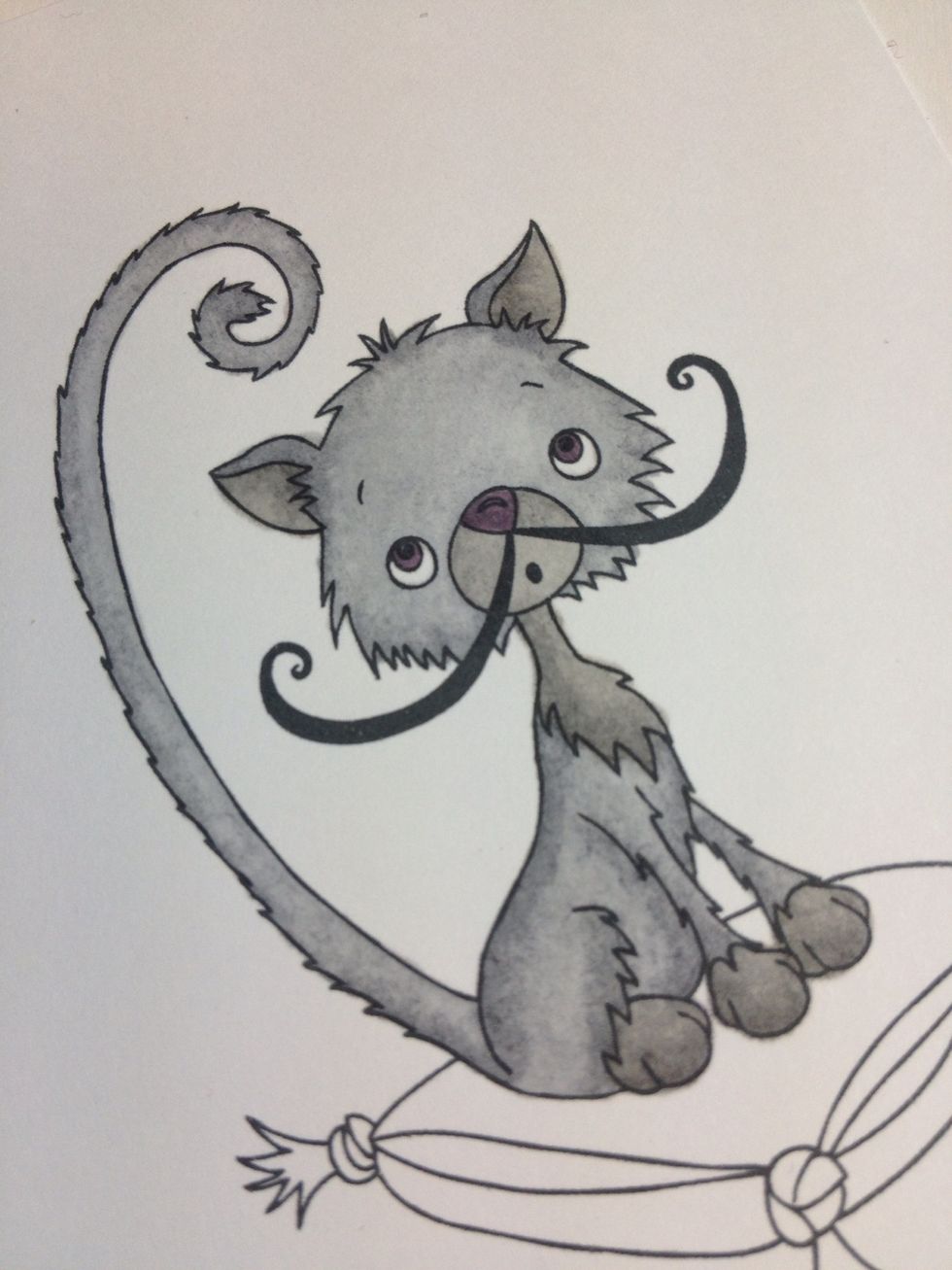 Then once again go over with your lightest grey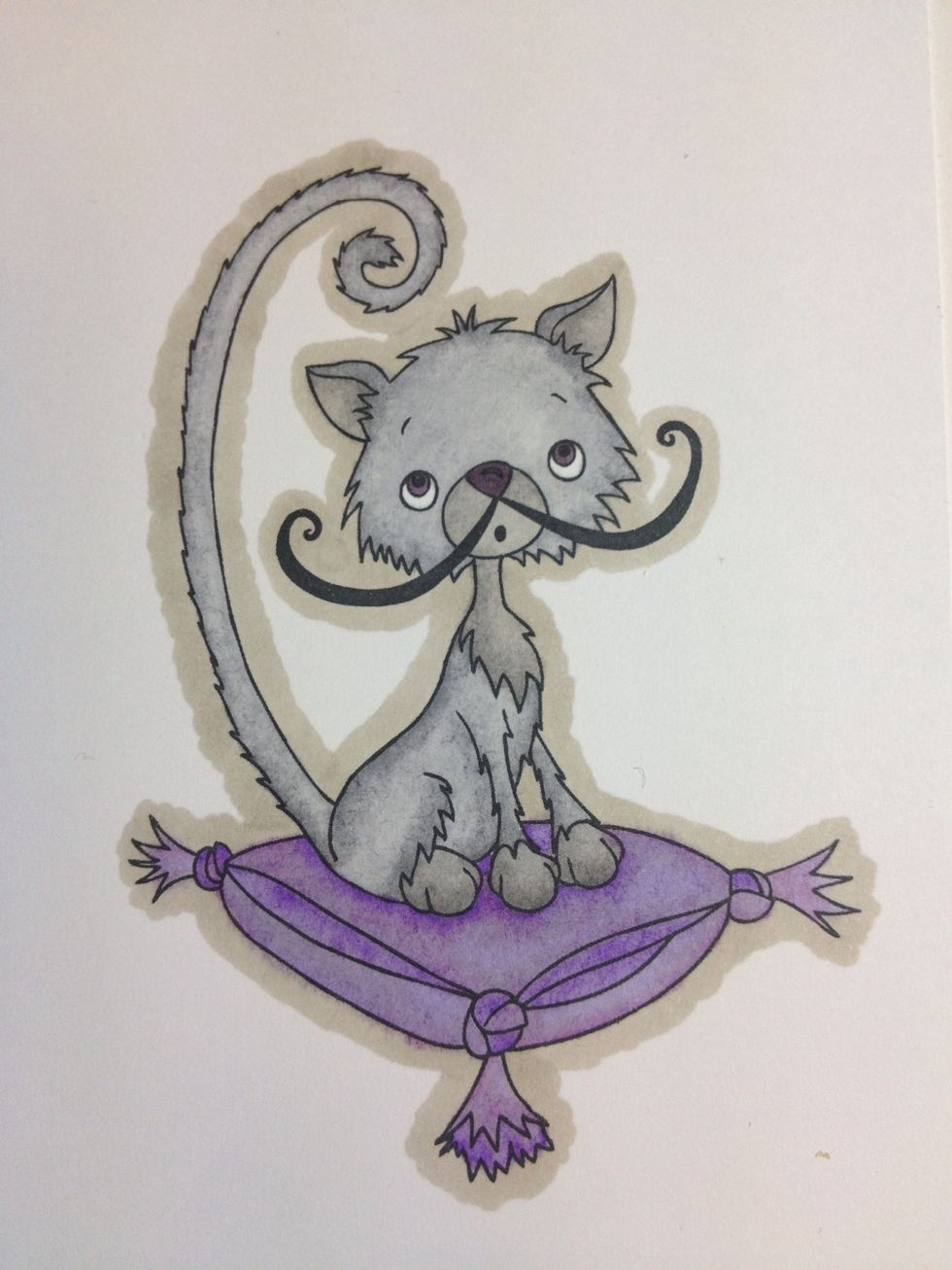 Finally I've gone around the image with a different grey to clean up the ink that leaked over the lines & a blender to tidy up the eyes. Using the same technique on the pillow but in purples
Further guides to come, including quick and easy card inserts! Any questions please message me!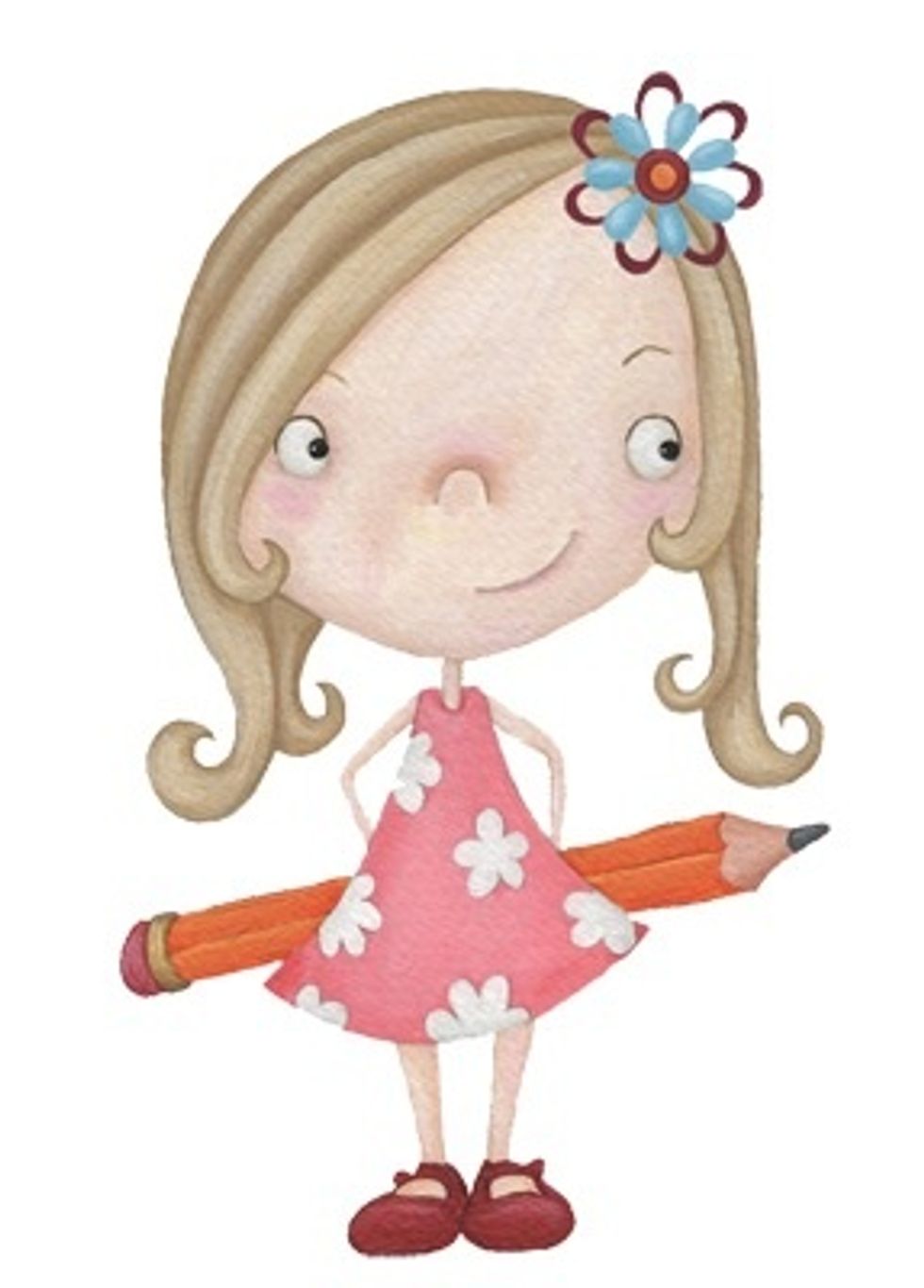 Mustachio Cat was created by friend Sarah check out the rest of her work at: http://www.sarahprestonillustration.com/ Or find her on Snapguide in my followers
Grey Promarkers (letraset)
Selected image (digital/stamped)
Manchester, United Kingdom