How to color your prima flowers seven different ways
Color Your Prima Flowers Seven Different Ways
89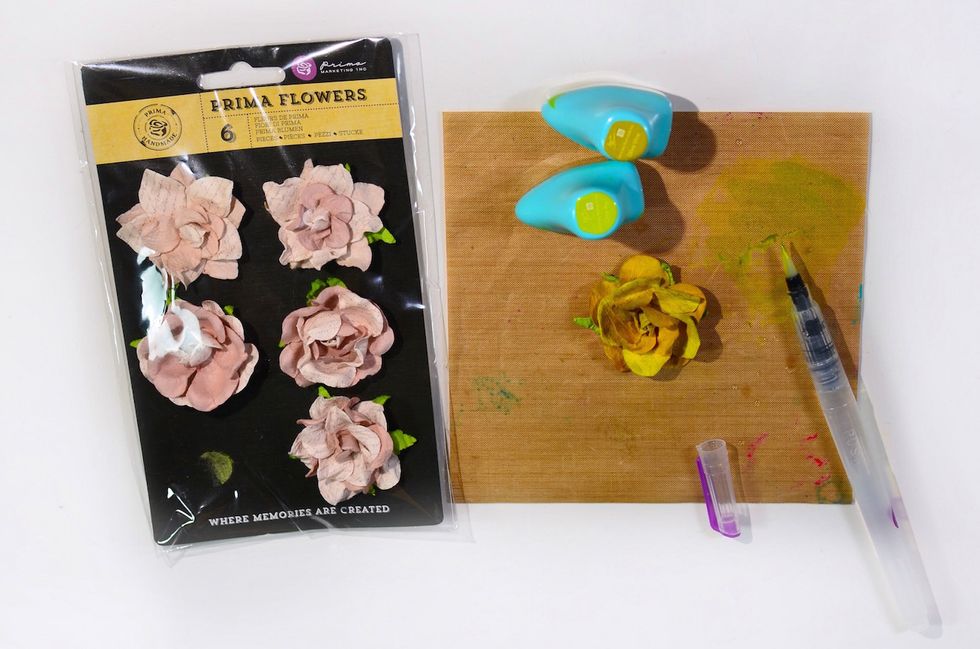 1st technique: Apply chalk edgers on craft sheet, then pick up the color using a wet brush. Or create a glaze by mixing in gel medium. Then apply to flowers.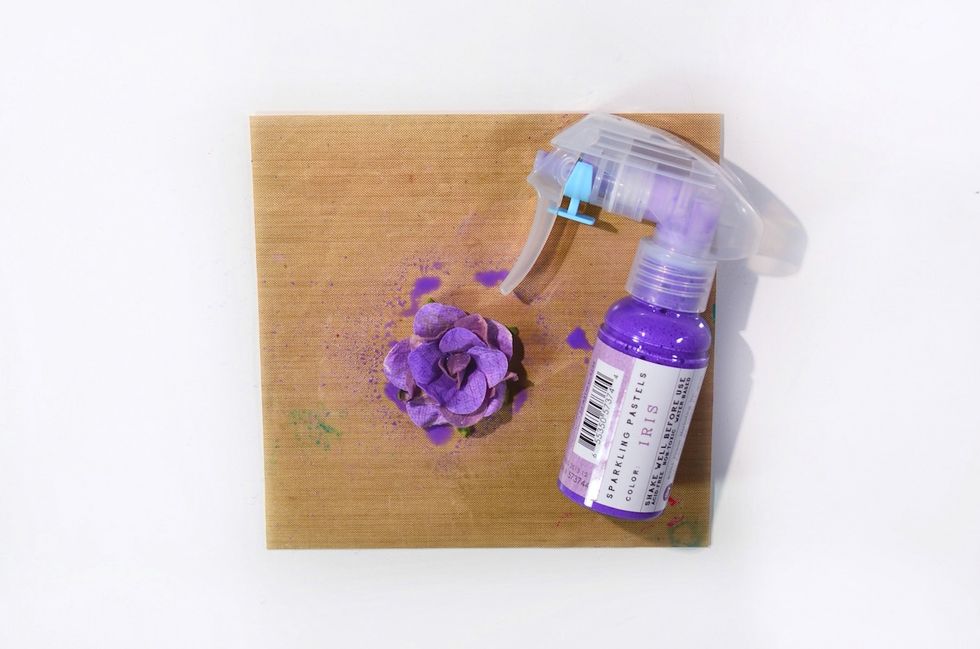 2nd technique: use Bloom color spray. Bloom spray is very concentrated in color, it gives very nice coverage on flowers.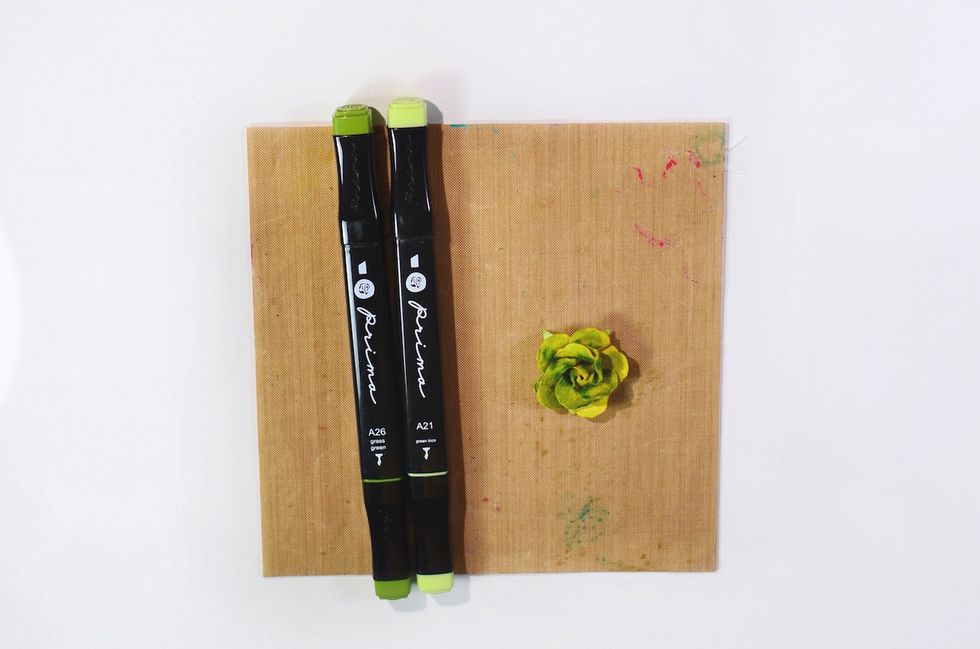 3rd Technique: Color the flowers using the lighter Palette Marker shade. Then use a darker color to add shading, just like how you would color a stamped image.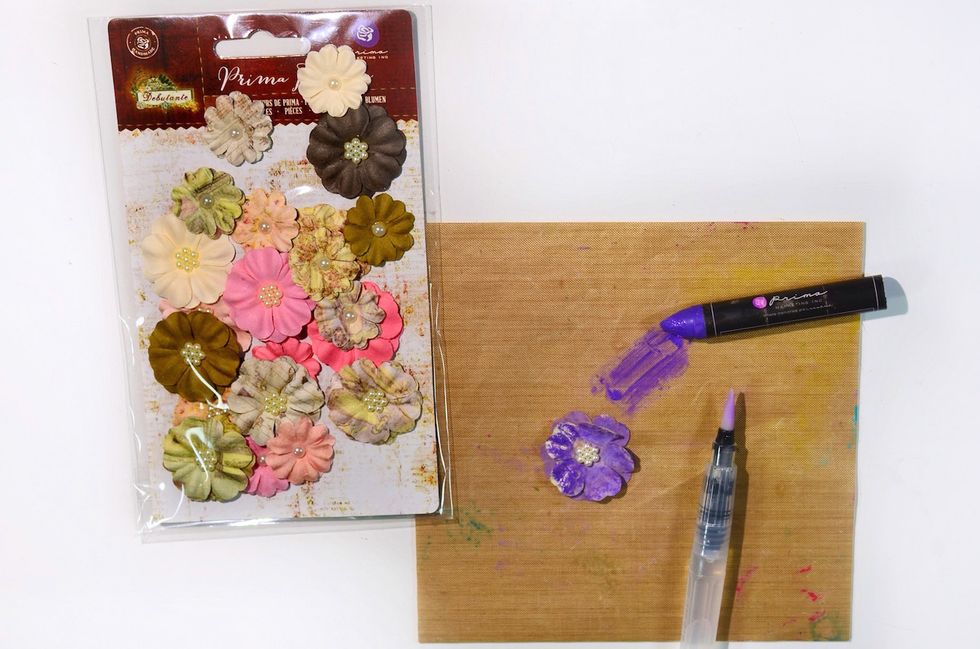 4th Technique: Apply Oil Pastels dry to flowers. Then use water to smooth out the color. Or you can apply the oil pastel to a craft sheet; then use a wet brush to pick up the colors before applying.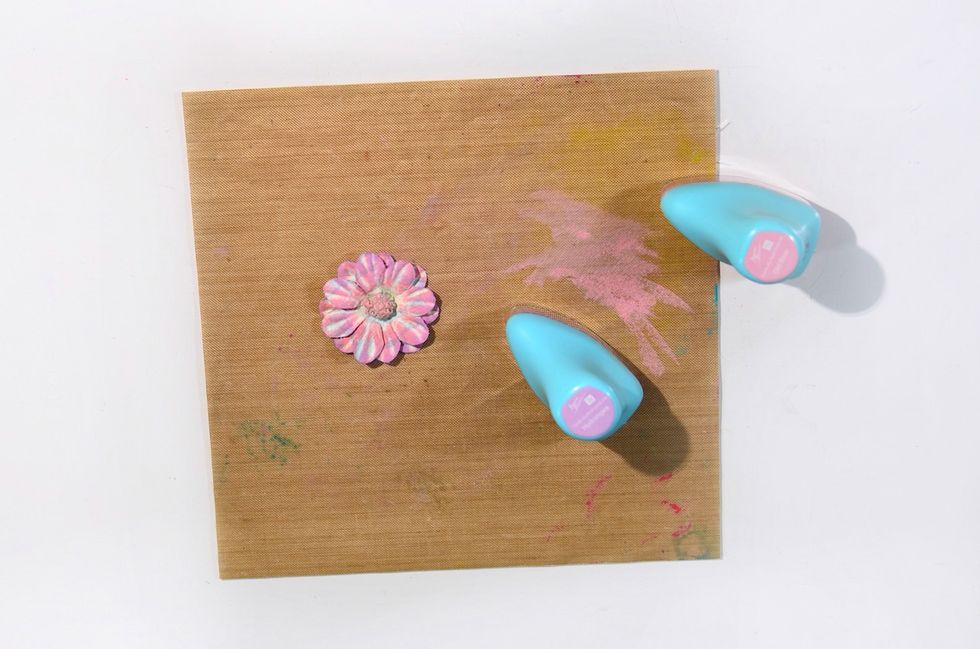 5th Technique: Apply the chalk edgers directly to the flowers for a soft, shabby-chic effect.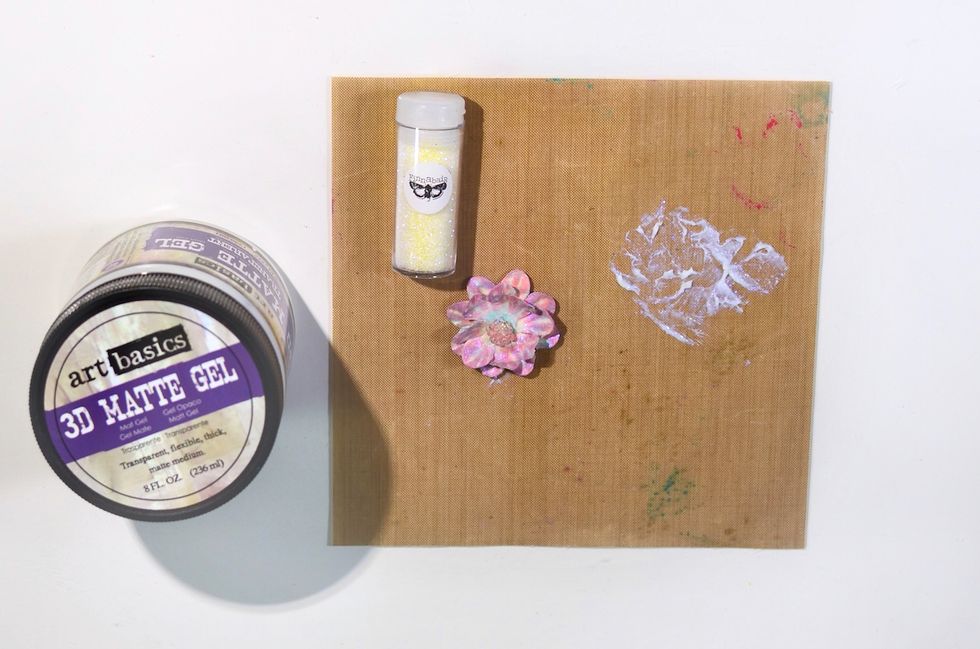 Mix glitter with Prima gel medium and apply the glitter paste to flowers. This will give your flower a very nice shimmery look. This technique is perfect for holiday projects.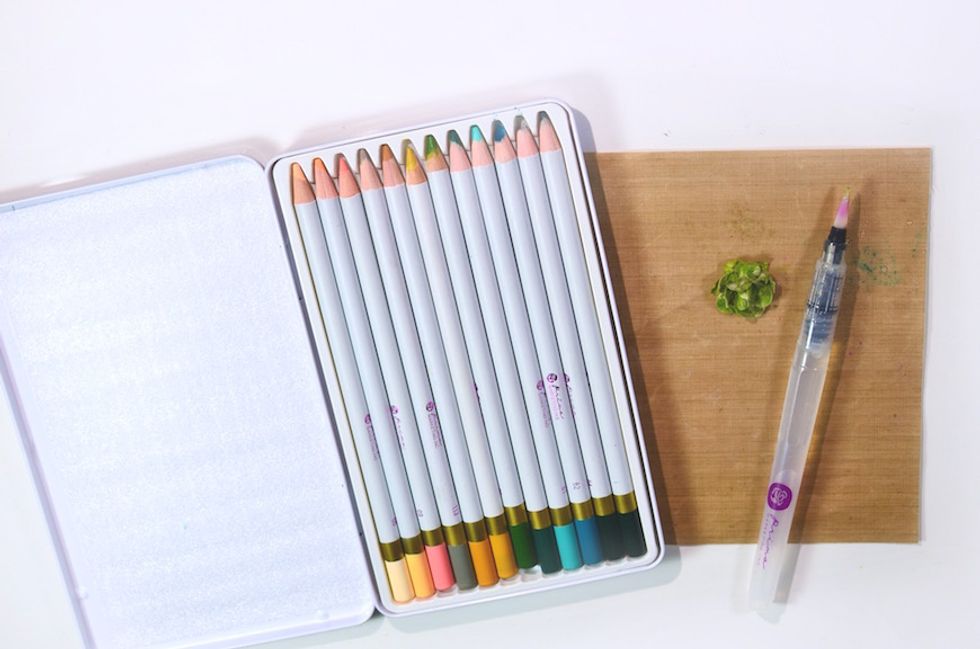 6th technique: Color the flowers using watercolor pencils directly. Then use wet brush to activate the pigments. You can leave it alone and just use it as regular color pencil as well.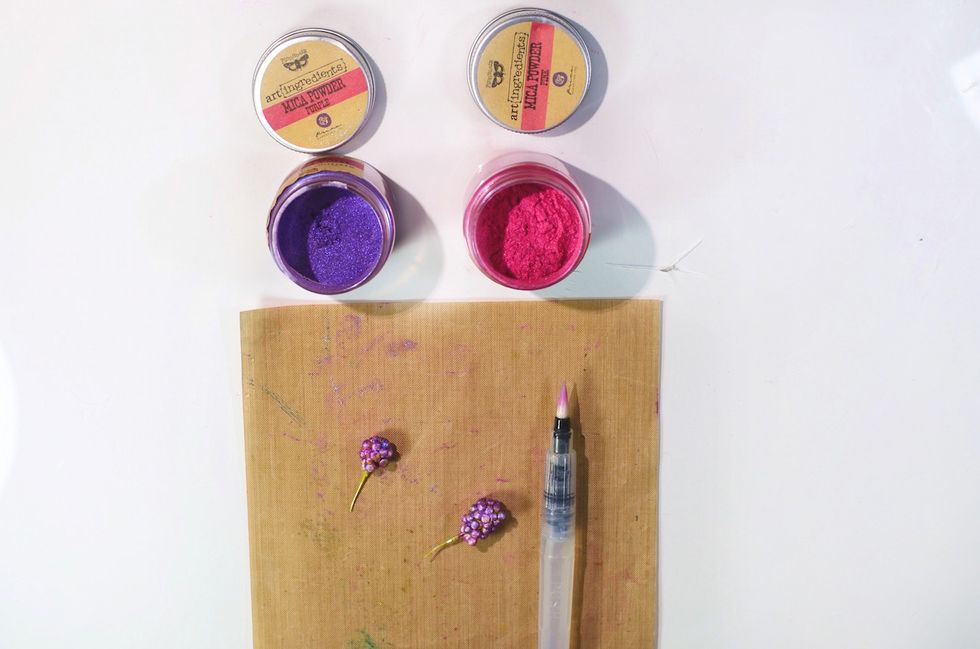 7th Technique: Use a waterbrush to pick up & apply mica powder directly to flowers. Seal if desired with spray or gel medium. You can mix the mica powder with gesso/gel medium for more staying power.
After all the flowers are prepped, prepare a card and add a few paper layers. Use light modeling paste and a stencil to add texture on top.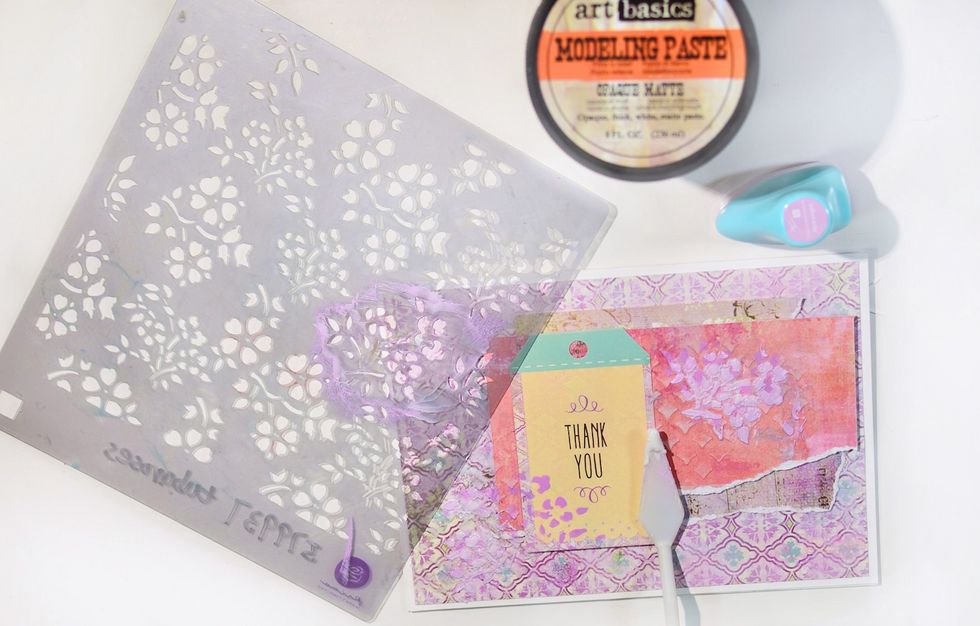 Use another stencil and chalk edgers to add more colors. Then use regular modeling paste to add even more texture.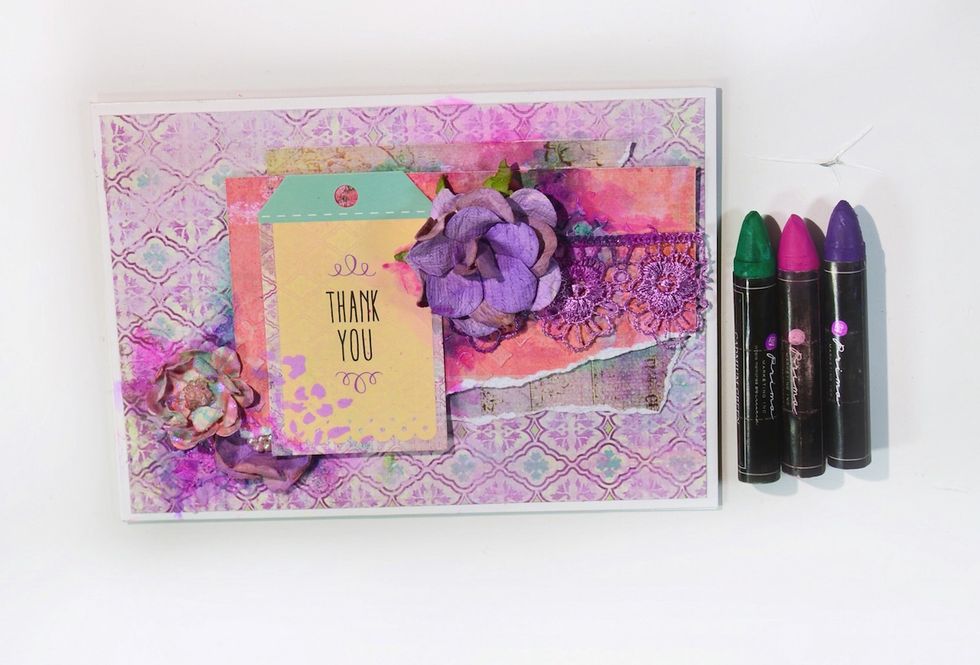 Add embellishments and oil pastels for more colors. Now the card with many custom-colored flowers is finished! :)
1.0 Chalk Edger - Lime Pie - 891305
1.0 Chalk Edger - Olive Vine - 891121
1.0 Chalk Edger - Old Rose - 891213
1.0 Chalk Edger - Hydrangea - 891367
1.0 Flower 577667
1.0 Flowers - Debutante - Lavinia 580711
1.0 Flowers - Garden Fable - Everbloom 580766
1.0 Bloom Spray - Iris - 573744
1.0 Prima Palette Markers - Emerald - 576509
1.0 Stencil - Tubaroses 579937
1.0 Stencil - Spark 980399
1.0 Modeling Paste 961411
1.0 Light Paste - 961404
1.0 Mica Powder - Purple - 962470
1.0 Mica Powder - Pink - 962456
1.0 Flowers - Royal Menagerie - Diana - 583354
1.0 Flowers - life time - col - 565565
1.0 Watercolor Pencil Set - Scenic Route - 576691
Prima Marketing
Prima Marketing, Inc. is an established leader in flower embellishments in the scrapbooking and crafting industries!