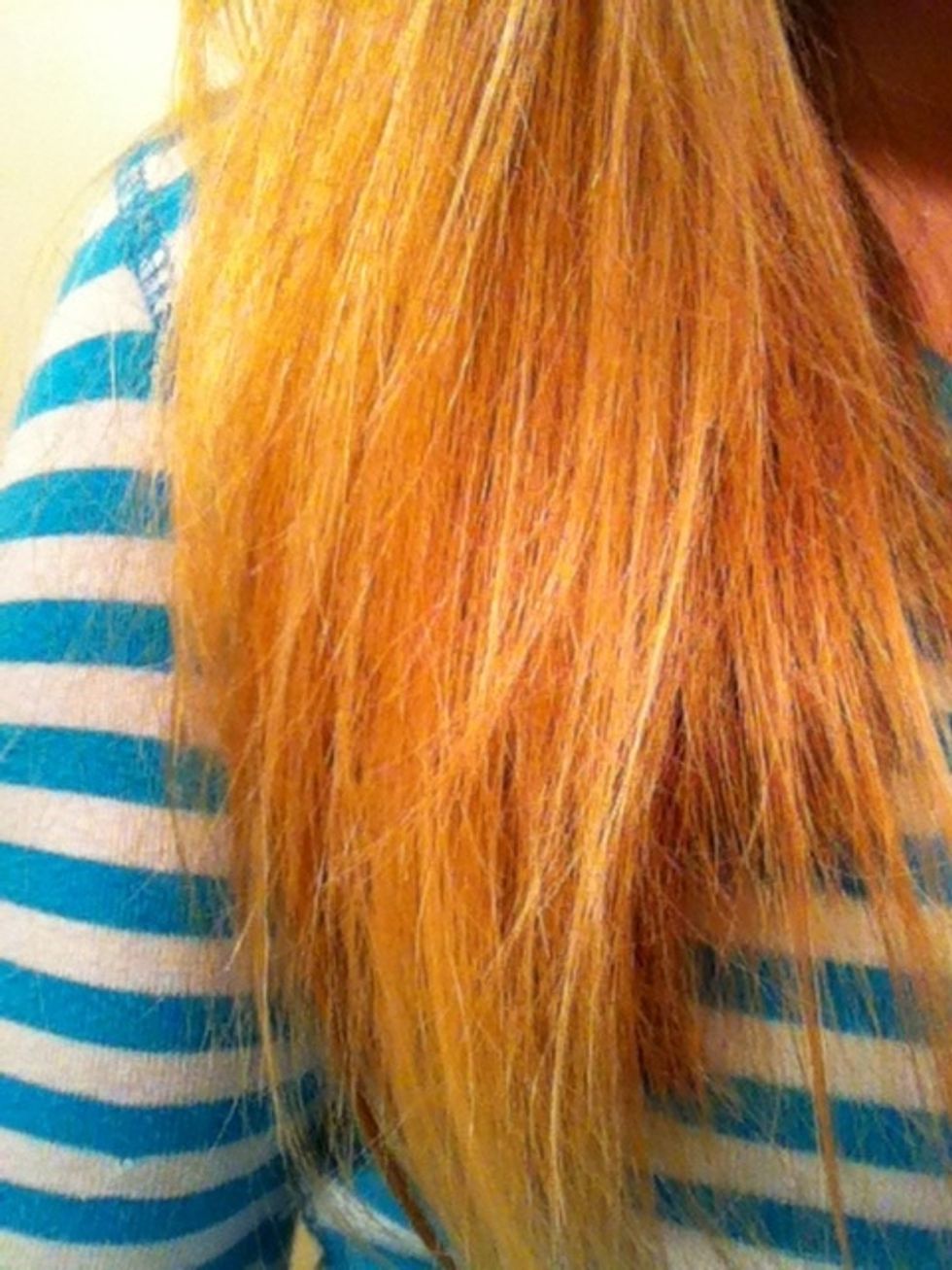 Make the part of your hair that your dying damp, I'm doing the tips.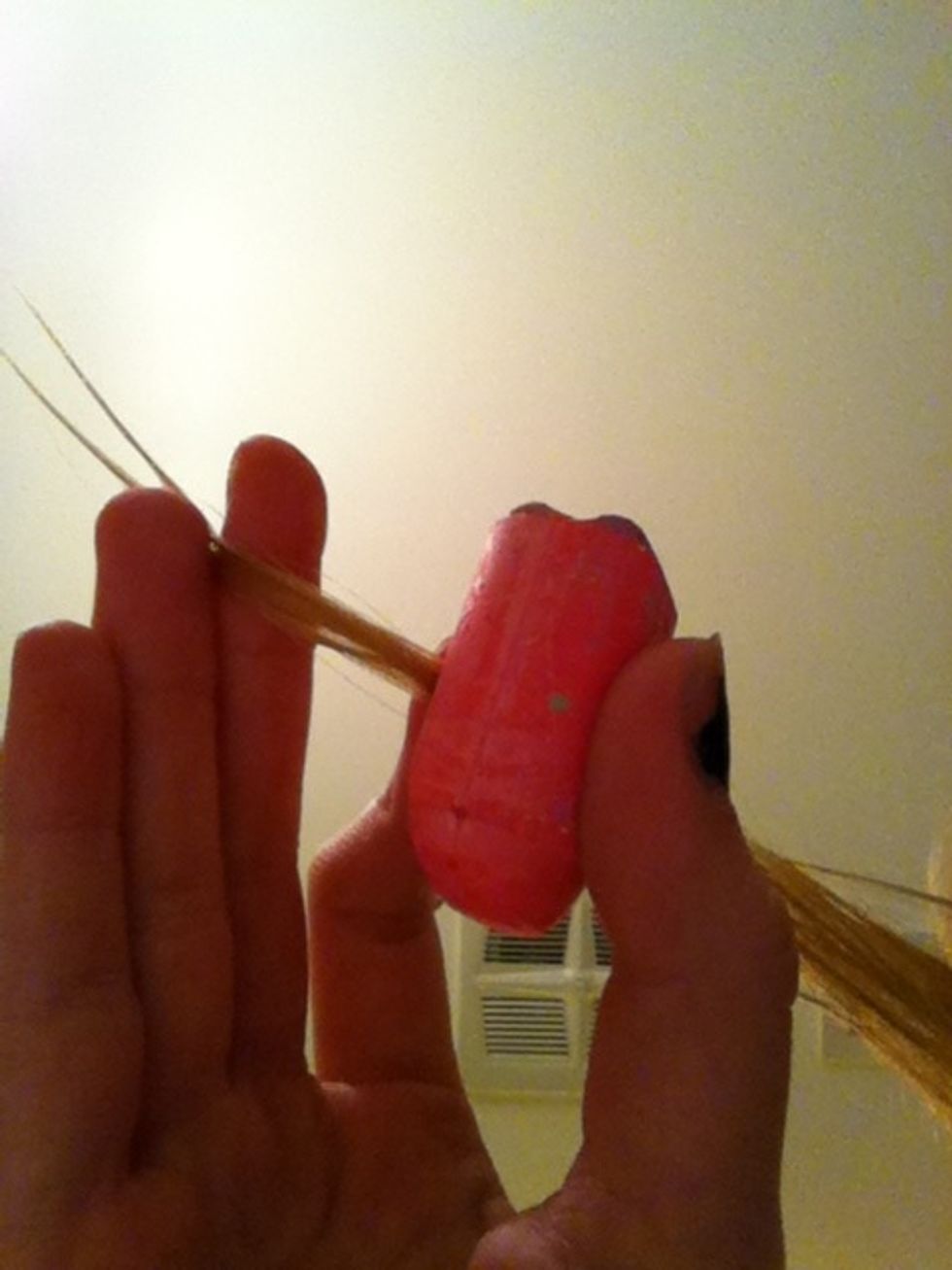 Take your chalk and rub it on your hair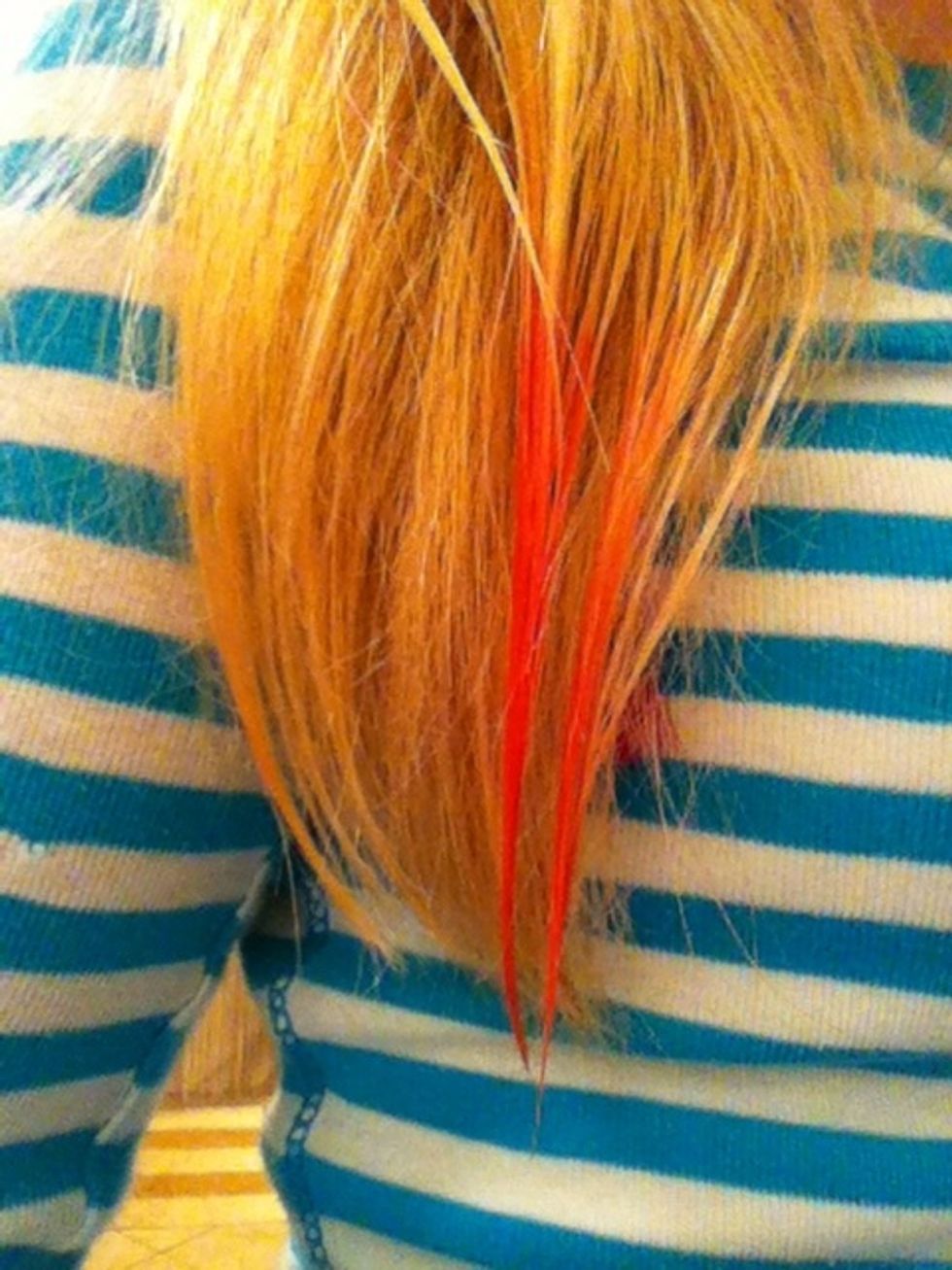 I used pink! but it looks weird in the picture.. Anyways keep doing this until you have dyed as much hair as you want!
You can also use chalk paint which is just as easy! The color shows up better for me though when I use the paint.
This is some of my chalk paint. You can buy it at craft stores I think or you can get it in painting or art kits..mines from a painting kit.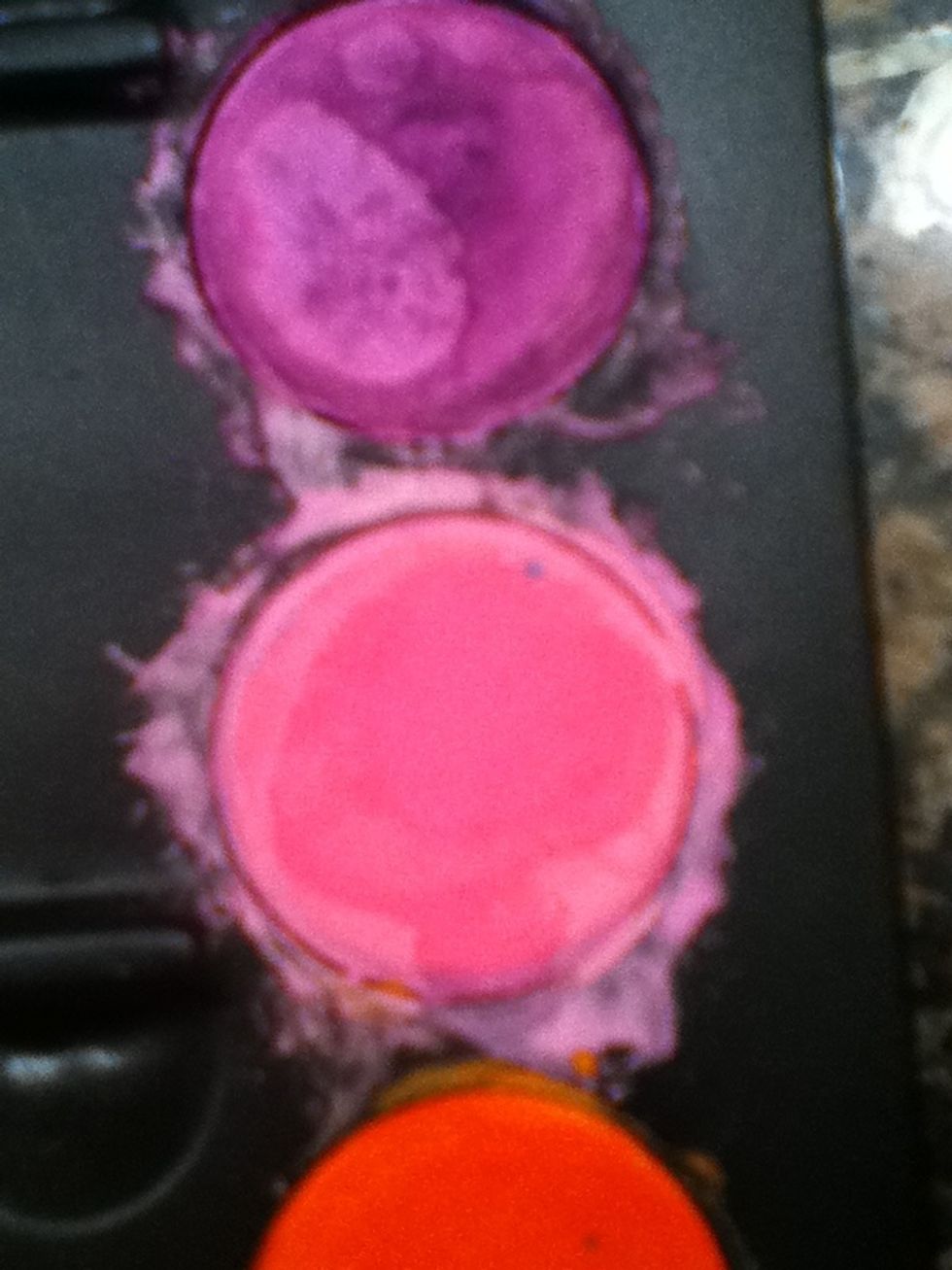 Rub a little bit of water onto the paint to make it paintyish.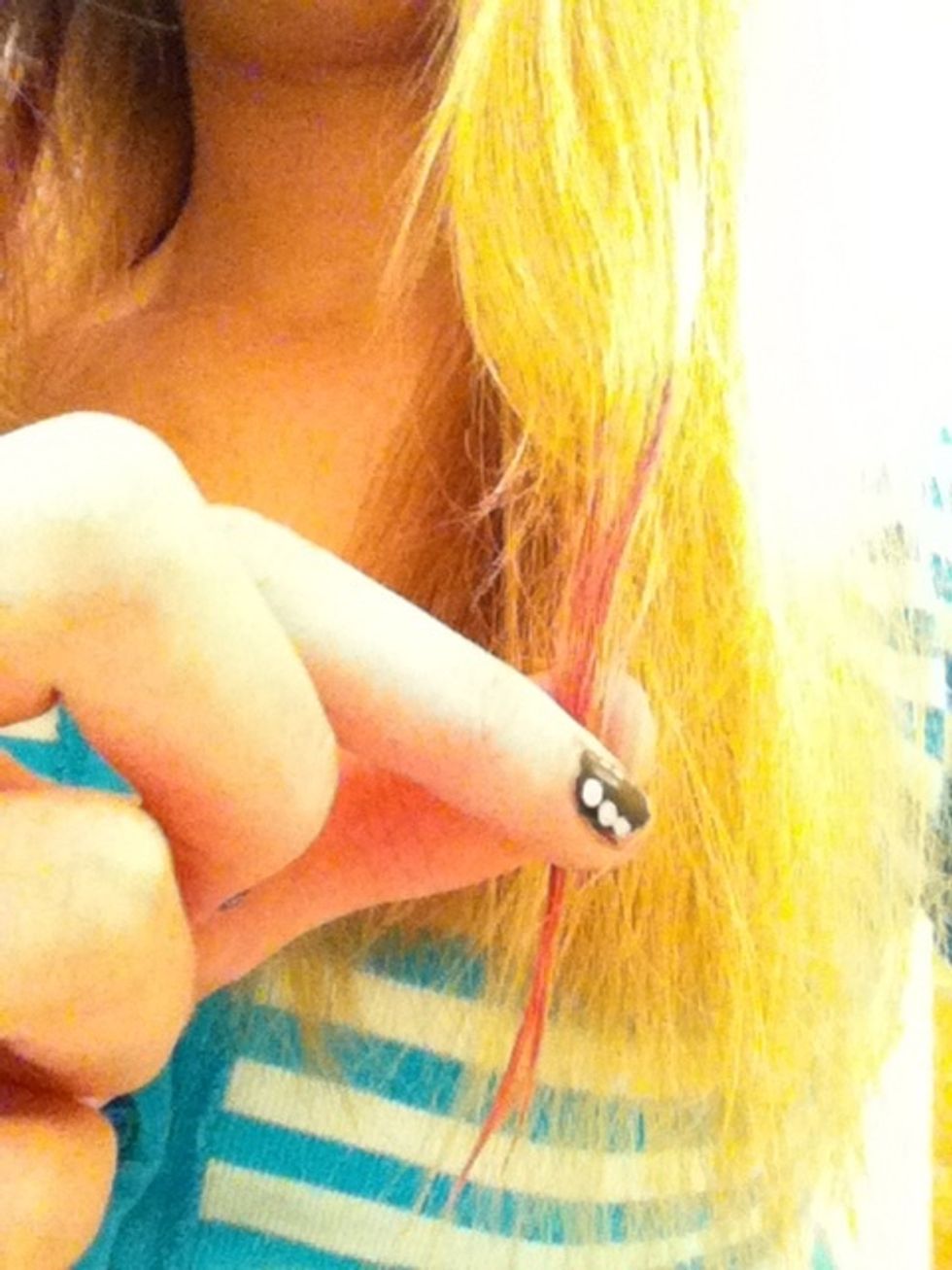 Rub the paint into your hair. I like to use damp hair because the color spreads out easier.
I used pink in the paint too!
This should come out when you wash your hair...if you have light hair you might be able to see it a little bit after you wash it though. If you use dark colors in the paint and you have light hair 👉
It will probably still be there for a few days. Here are some pictures of chalked hair that look cool! (: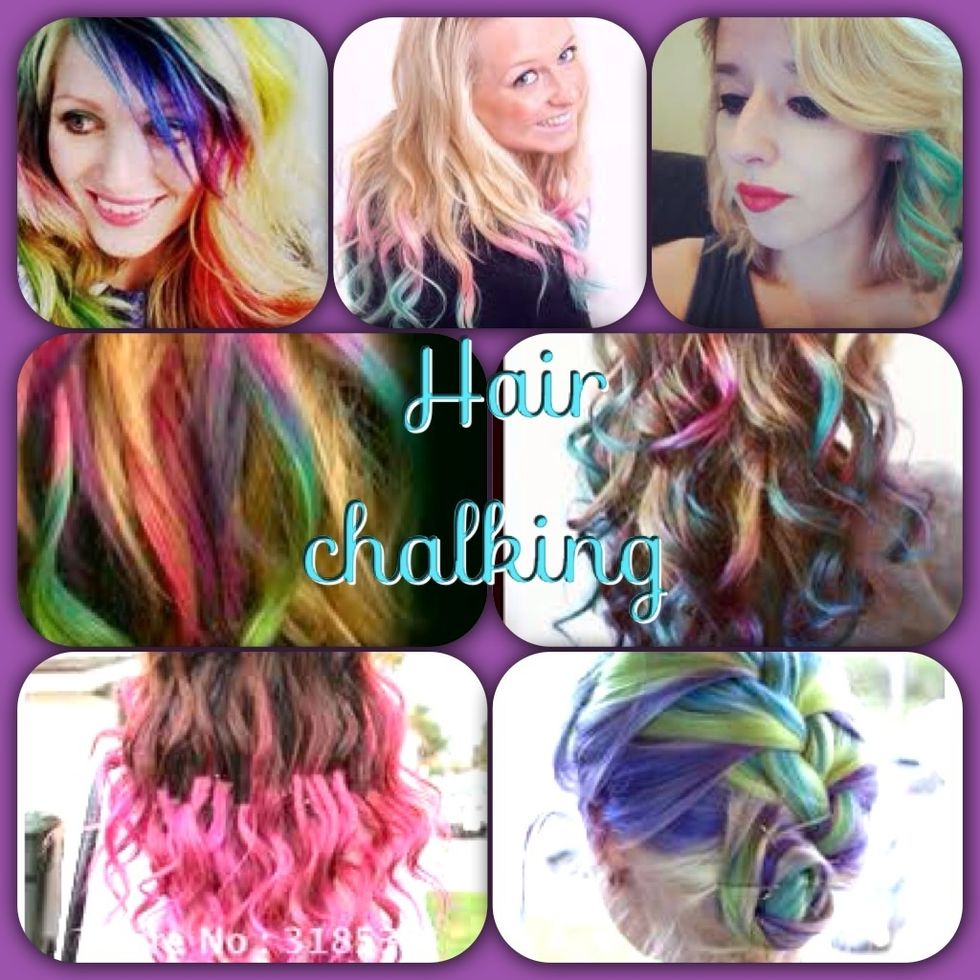 Be creative! <3
🎀And now go Check out all my other snap guides!😄🎀
Any color chalk or chalk paint