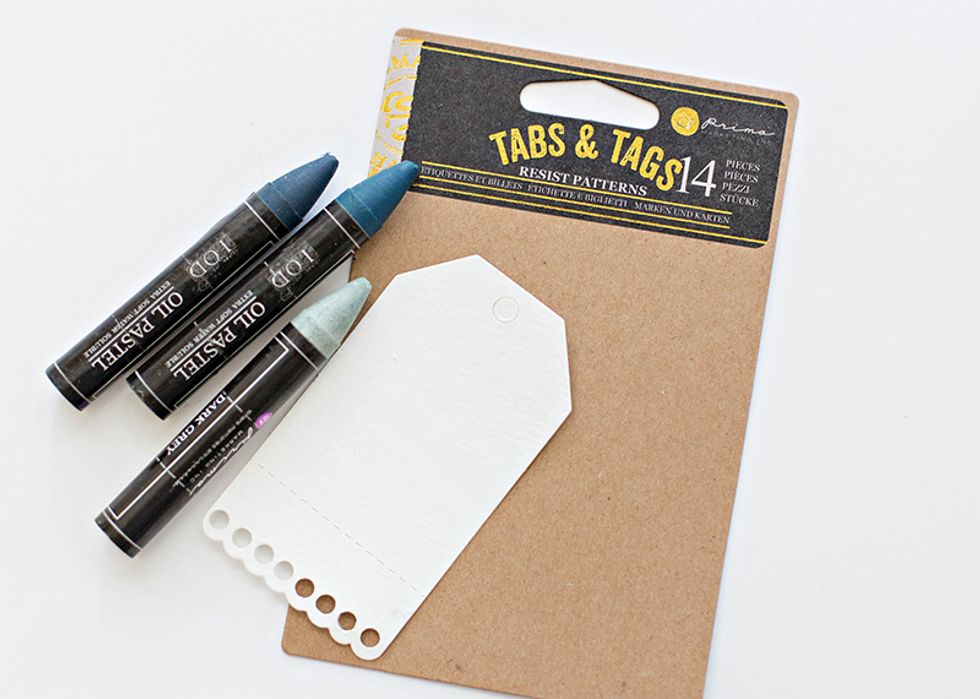 Combine the resist tags and the Oil Pastels to create a quick project. Select Dark Grey, Cobalt Green, & Prussian Blue oil pastels.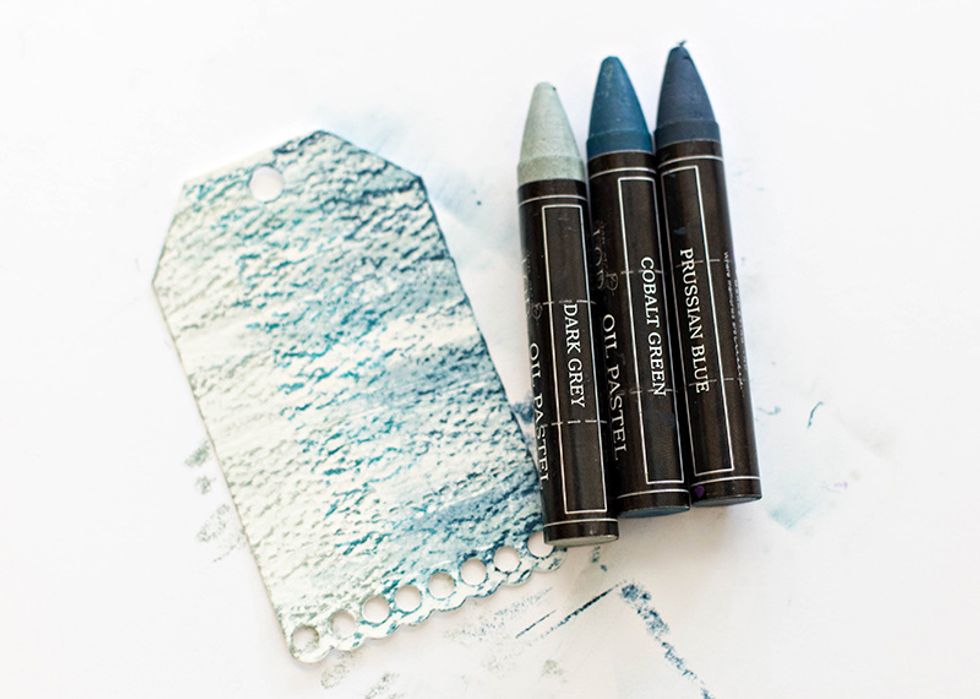 Start with the darkest color (Prussian blue), scribbling it on the side. Next add Cobalt Green in the middle, and lastly, add Dark Grey. Blend with your finger.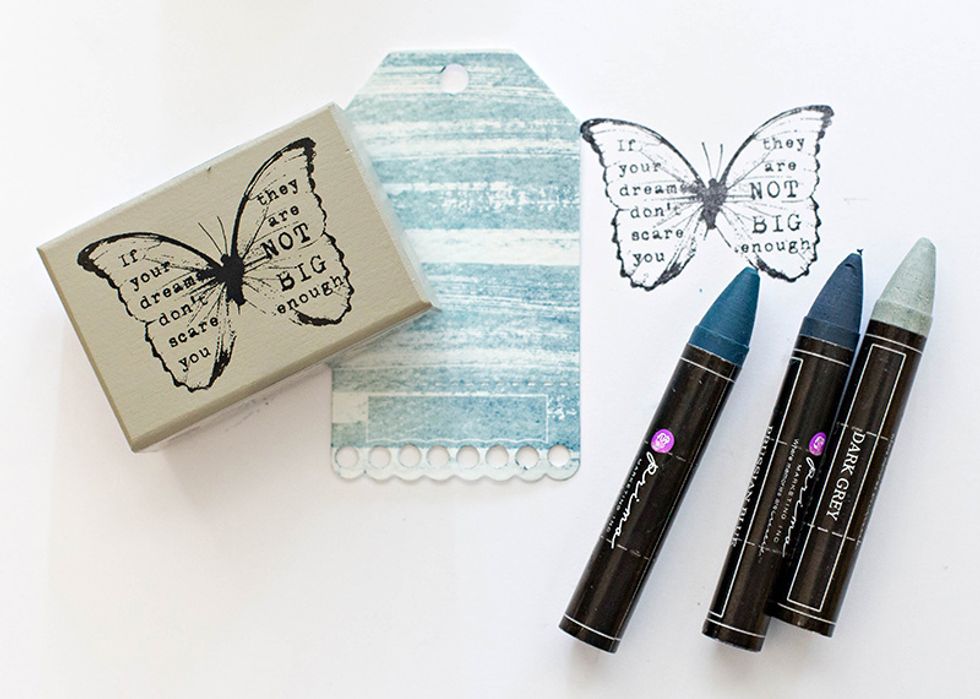 Stamp Finnabair's Butterfly 1 stamp on separate paper.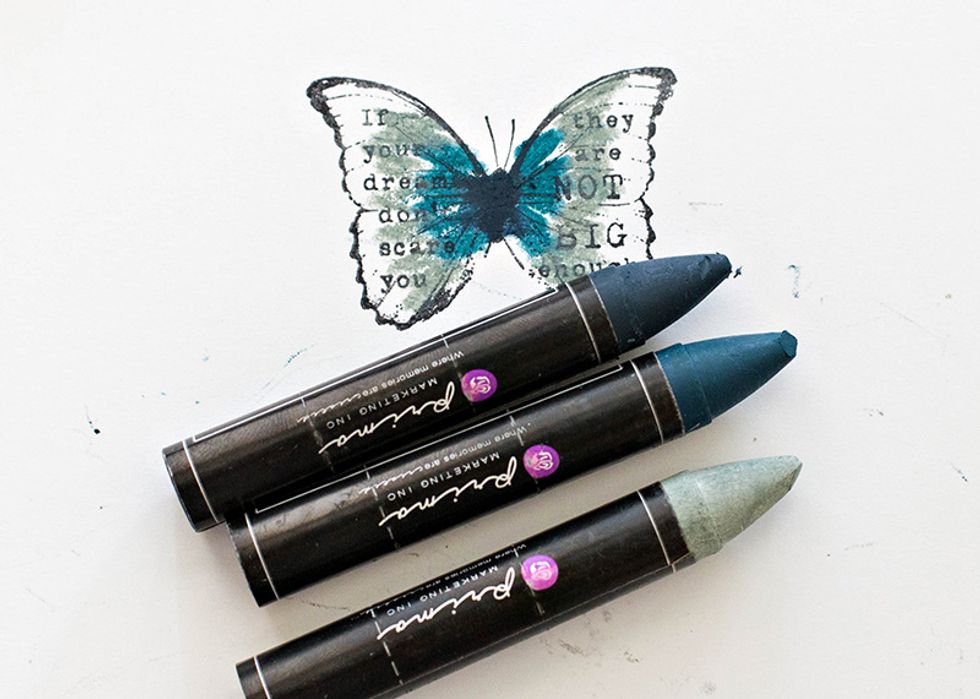 Add Oil Pastels to the stamp (darkest in the center working outwards to the lightest.) Blend with your finger again.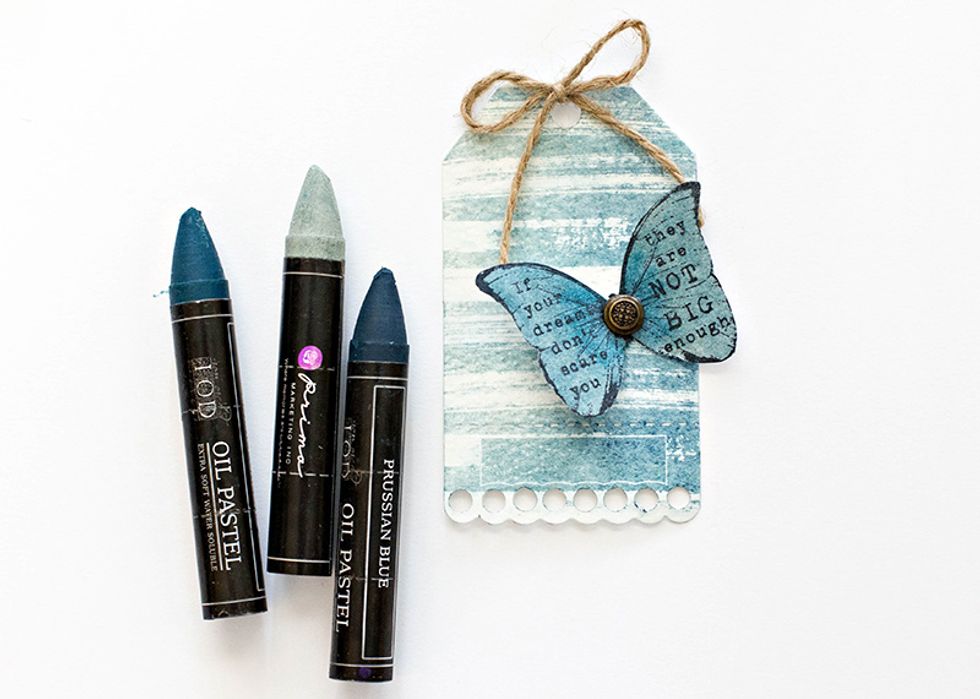 Cut out the butterfly and add to the tag. Adhere a metal embellishment to the center of the butterfly. Tie the string that comes with the tags in a bow, and add to the top to finish off the tag.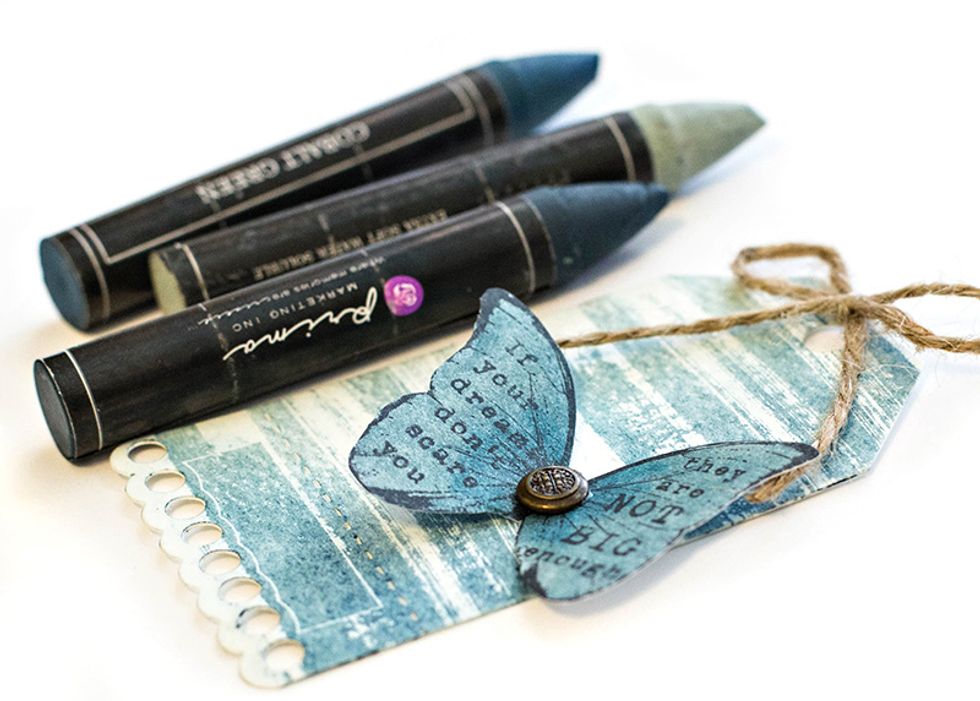 In just a few minutes you have a gorgeous tag to add to a gift!
The creator of this guide has not included tools
Prima Marketing
Prima Marketing, Inc. is an established leader in flower embellishments in the scrapbooking and crafting industries!