Using a 6x6 piece of canson water color paper, apply a coat of gesso then use the Lotus Stencil on top applying a coat of mudd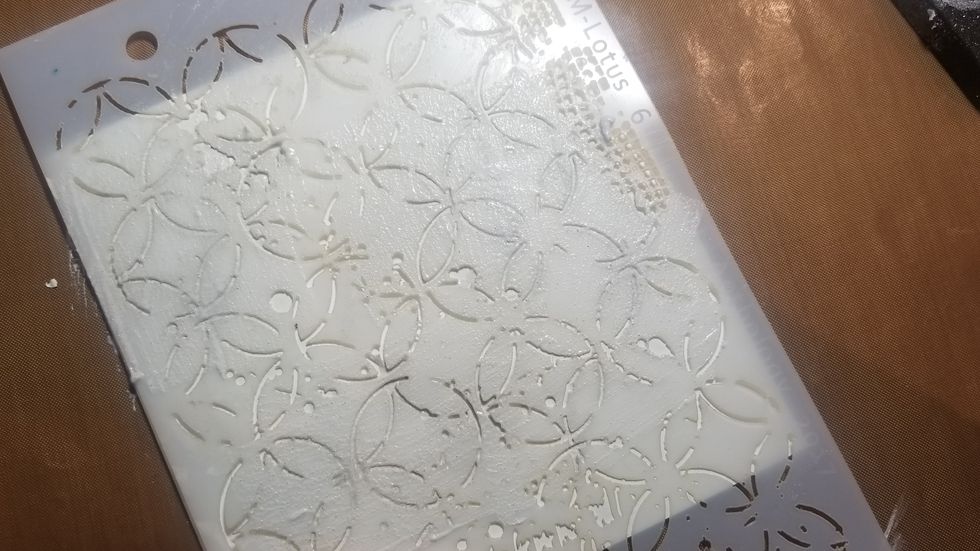 Heat set to dry, apply another thin coat of gesso on top and then go over with a coat of Taxi Cab Yellow
Add a coat of the Taxi Cab Yellow medium, i did dilute it a bit and spread out the color to the edges.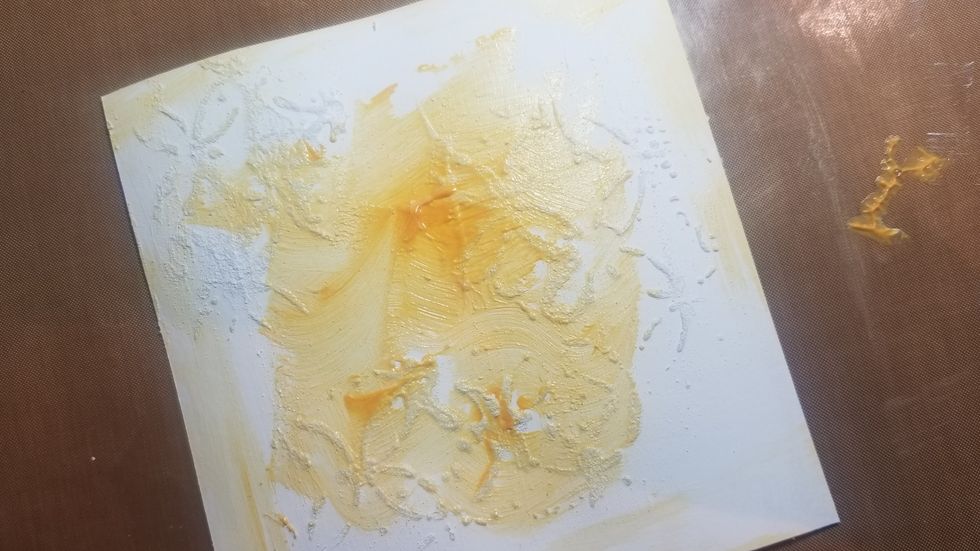 Here is what it looks like with the color diluted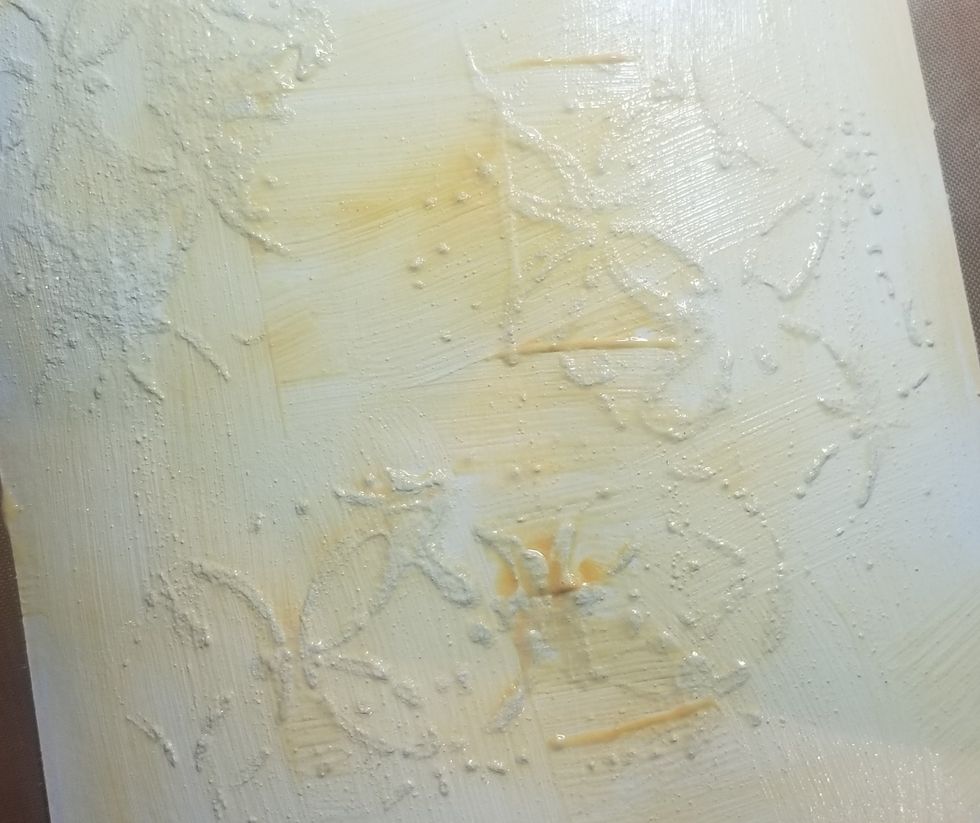 I decided to add some white embossed stamped images throughout the card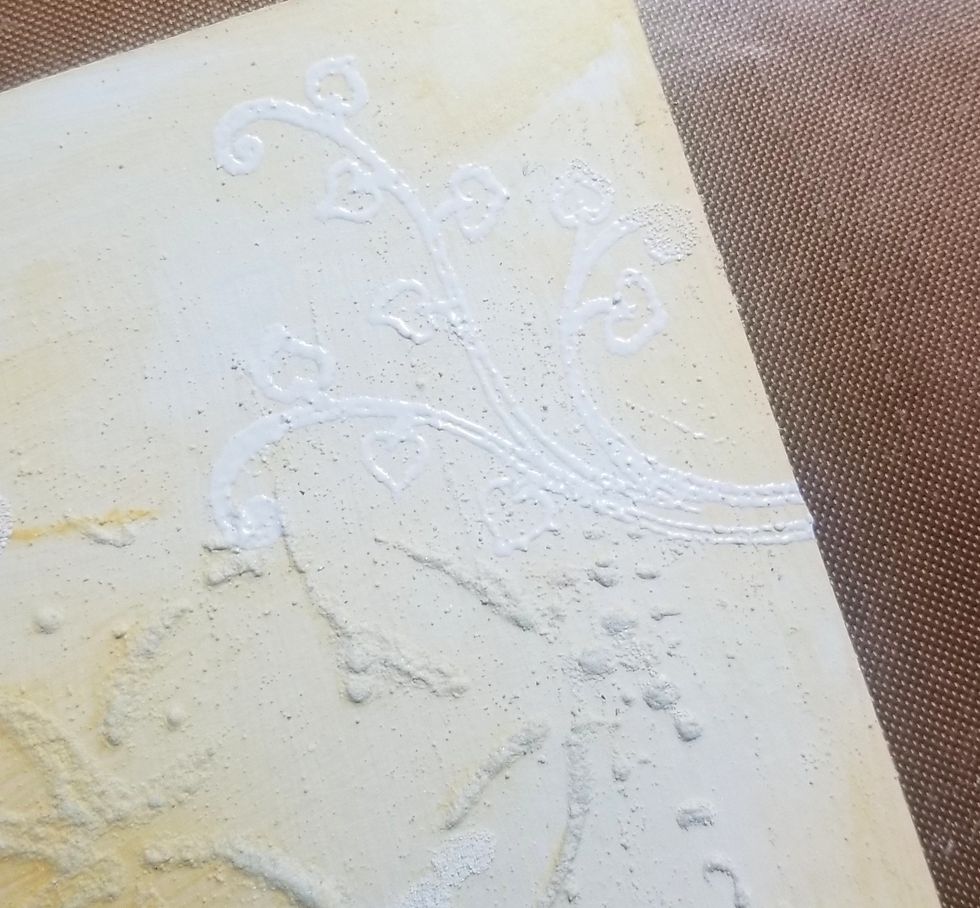 Using some chipboard pieces, i added a coat of amber to them using a foam brush, and i heat set to dry.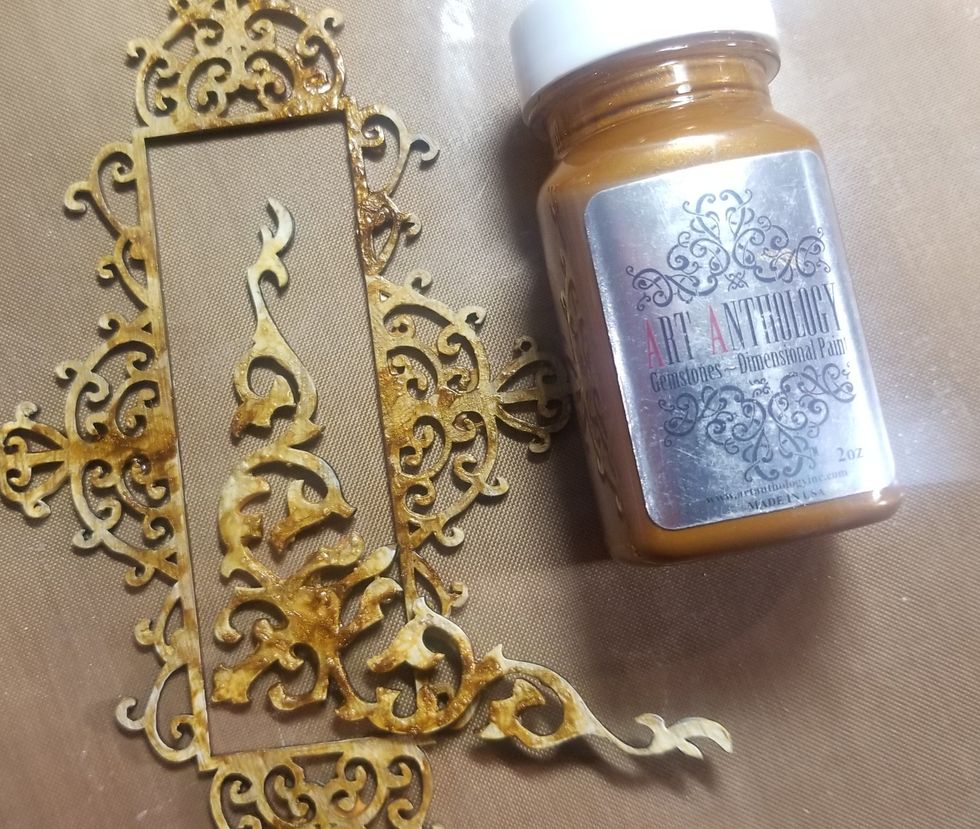 I stamped some leaves and sprayed grass mist on my mat and painted the die cut leaves with the color, i love how it turned out.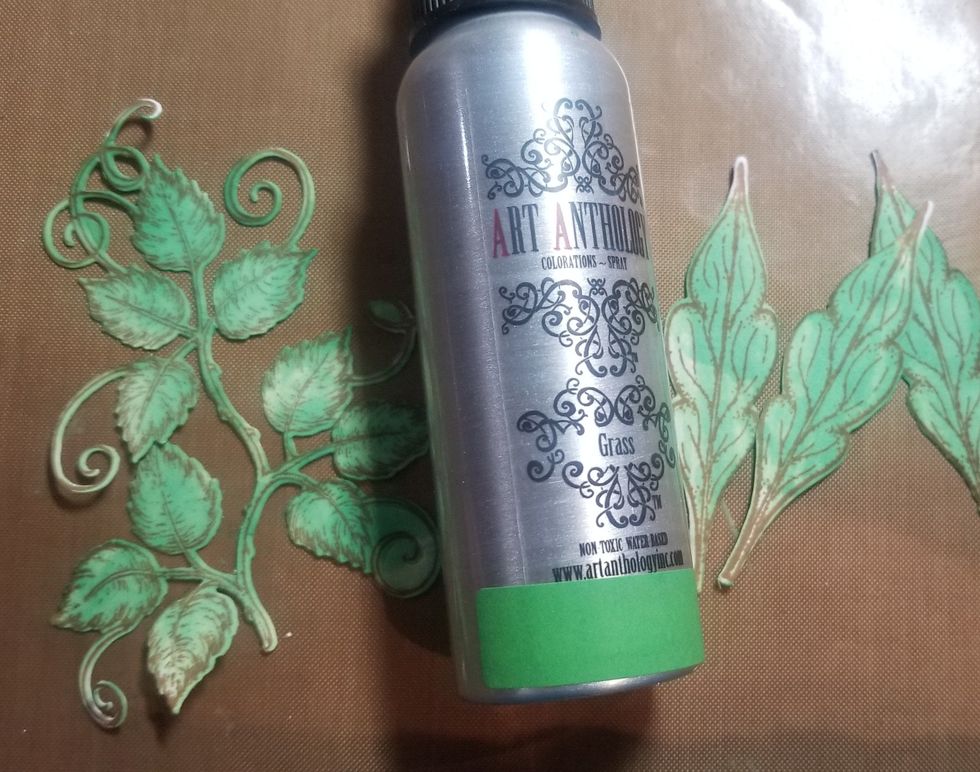 Apply a fairly thick coat of Taxi Cab yellow to the flowers using a foam brush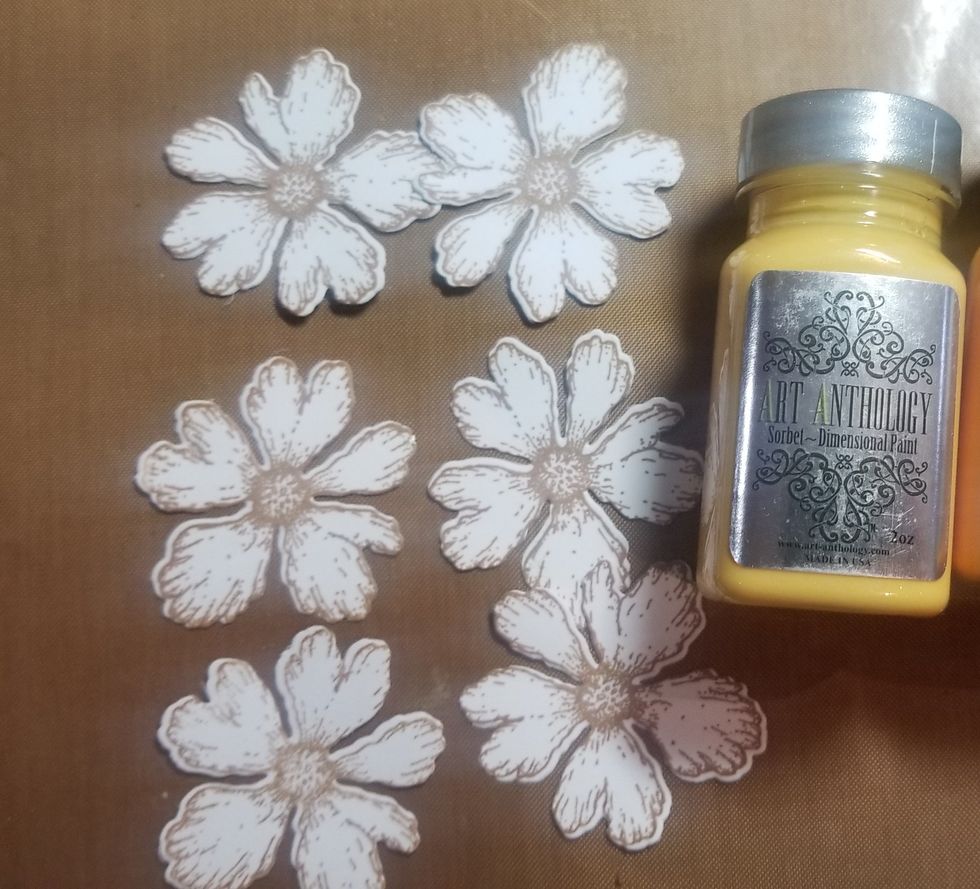 I decided it would look nice to have some Shamrock in the centers do i add a thick coat to the centers and heat set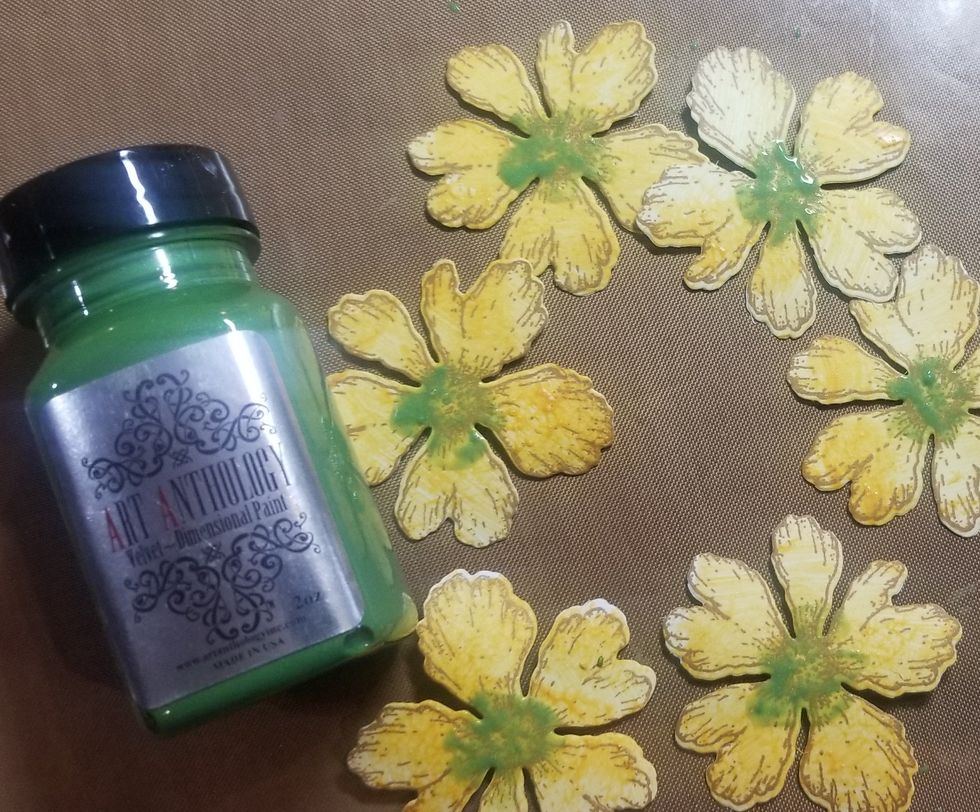 Using the shamrock again, i colored my foam buds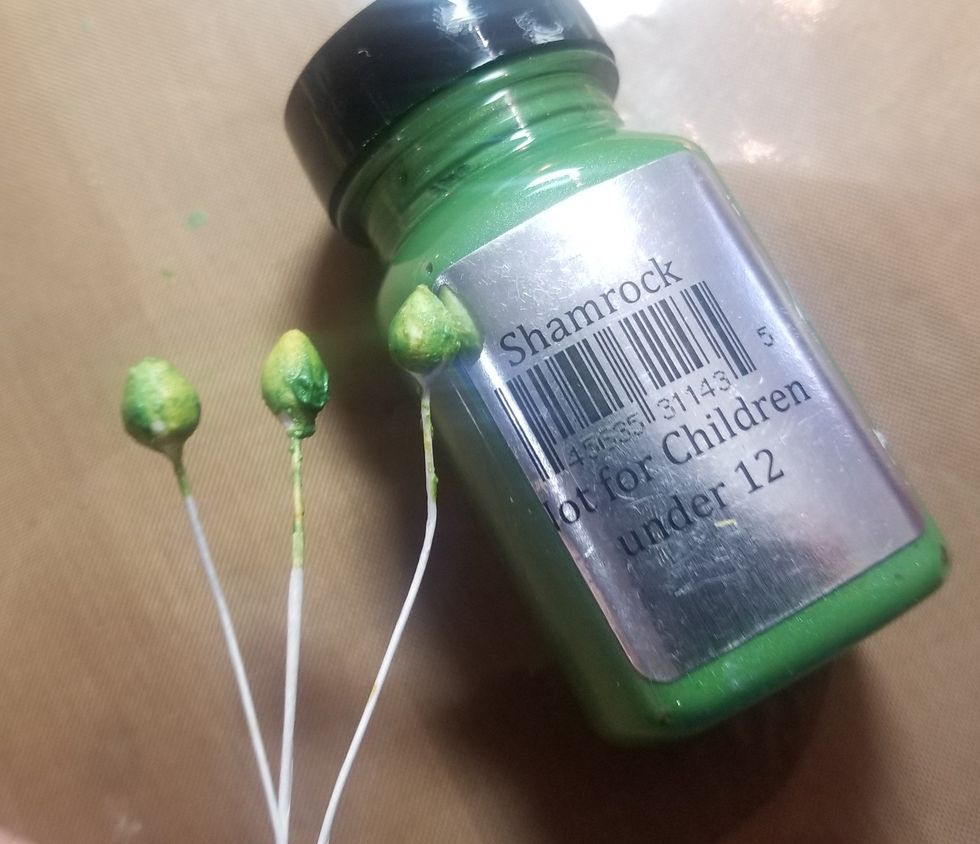 After layering my papers i splattered them by taking the nozzle off and just dropping some color on the papers, heat set to dry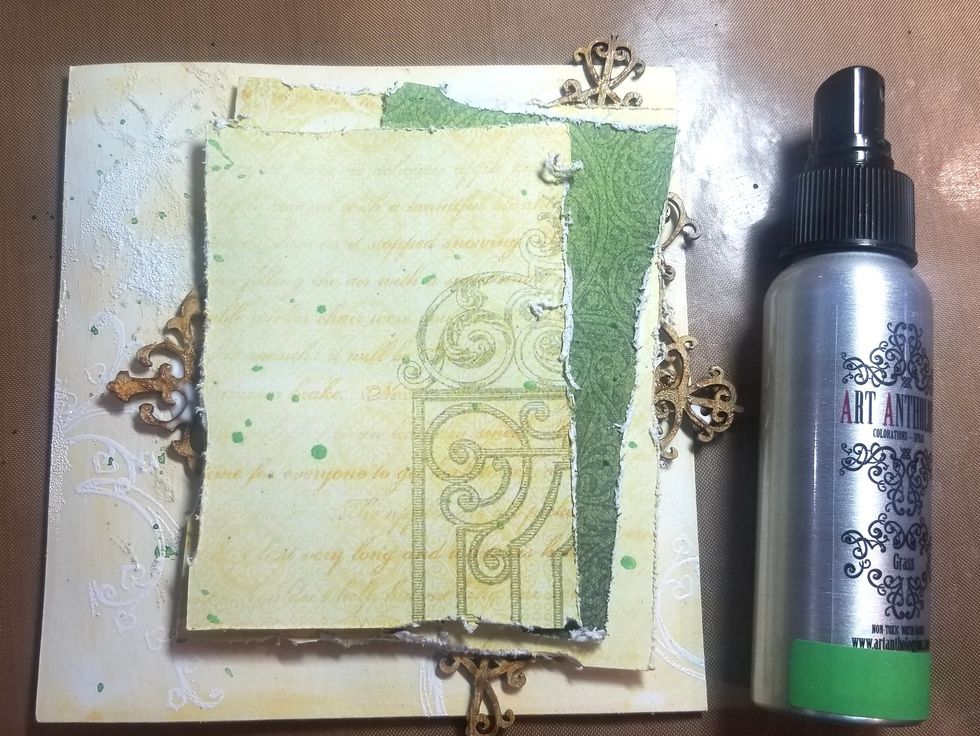 I molded my flowers, inset the foam buds and added some glitter, love that color of green for those leaves, dont you!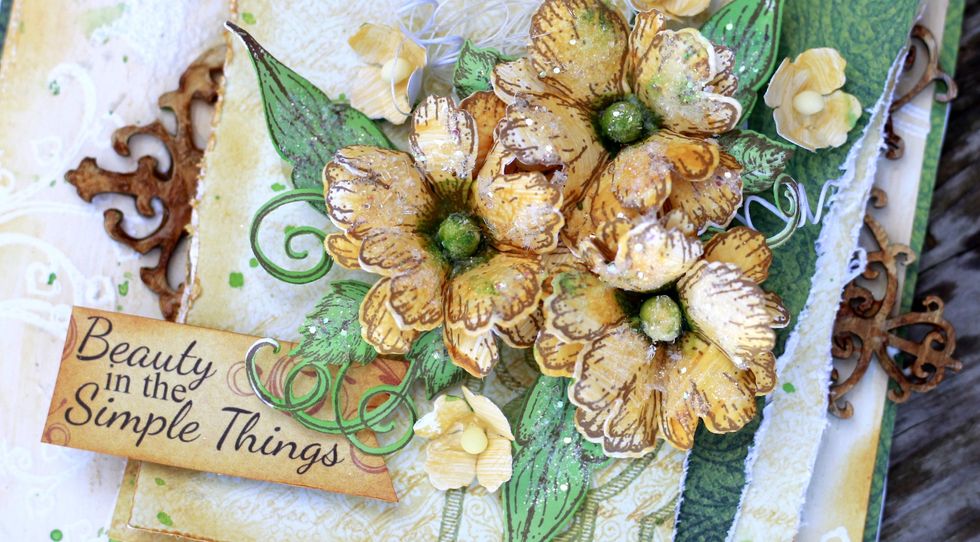 Complete the card as shown, add a sentiment if you like, i did go back and splatter some shamrock on the flowers, took my water brush and diluted the color. Heat set again!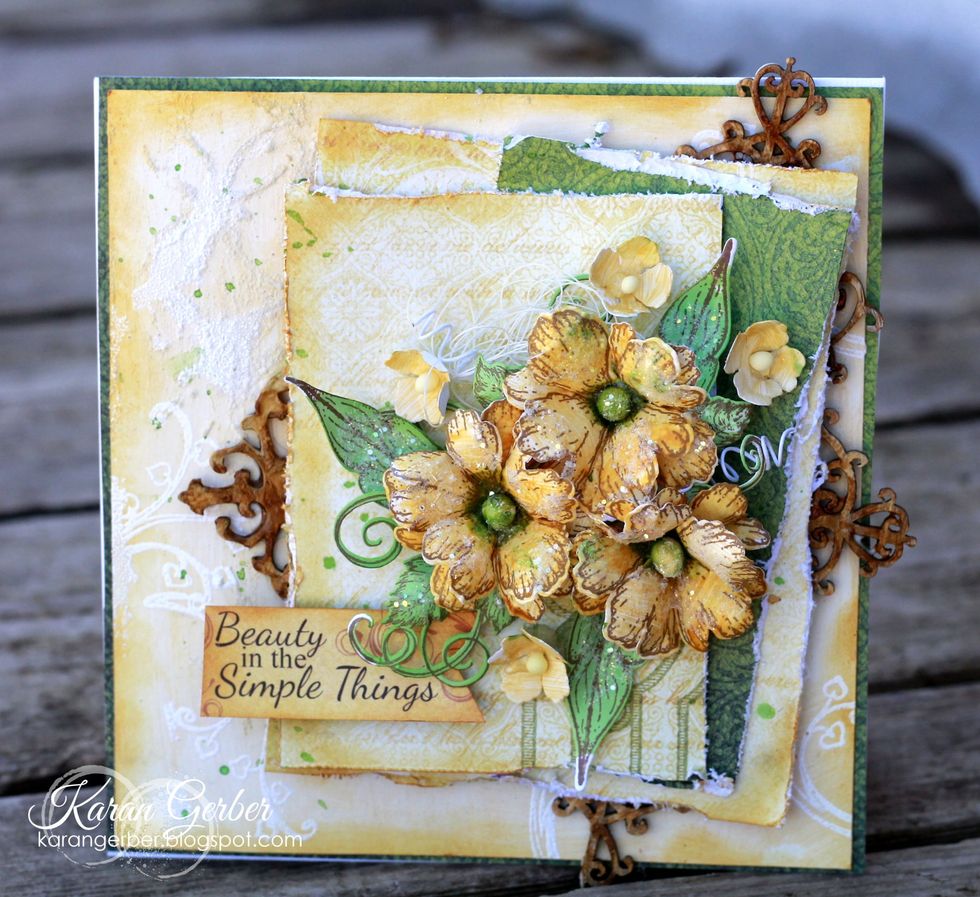 The creator of this guide has not included tools
Art Anthology
Art Anthology is a manufacturer of dimensional mediums.\n\nCome chat with us in our Facebook Group: Art Anthology Adventures in Art
style="margin-bottom:60px;">