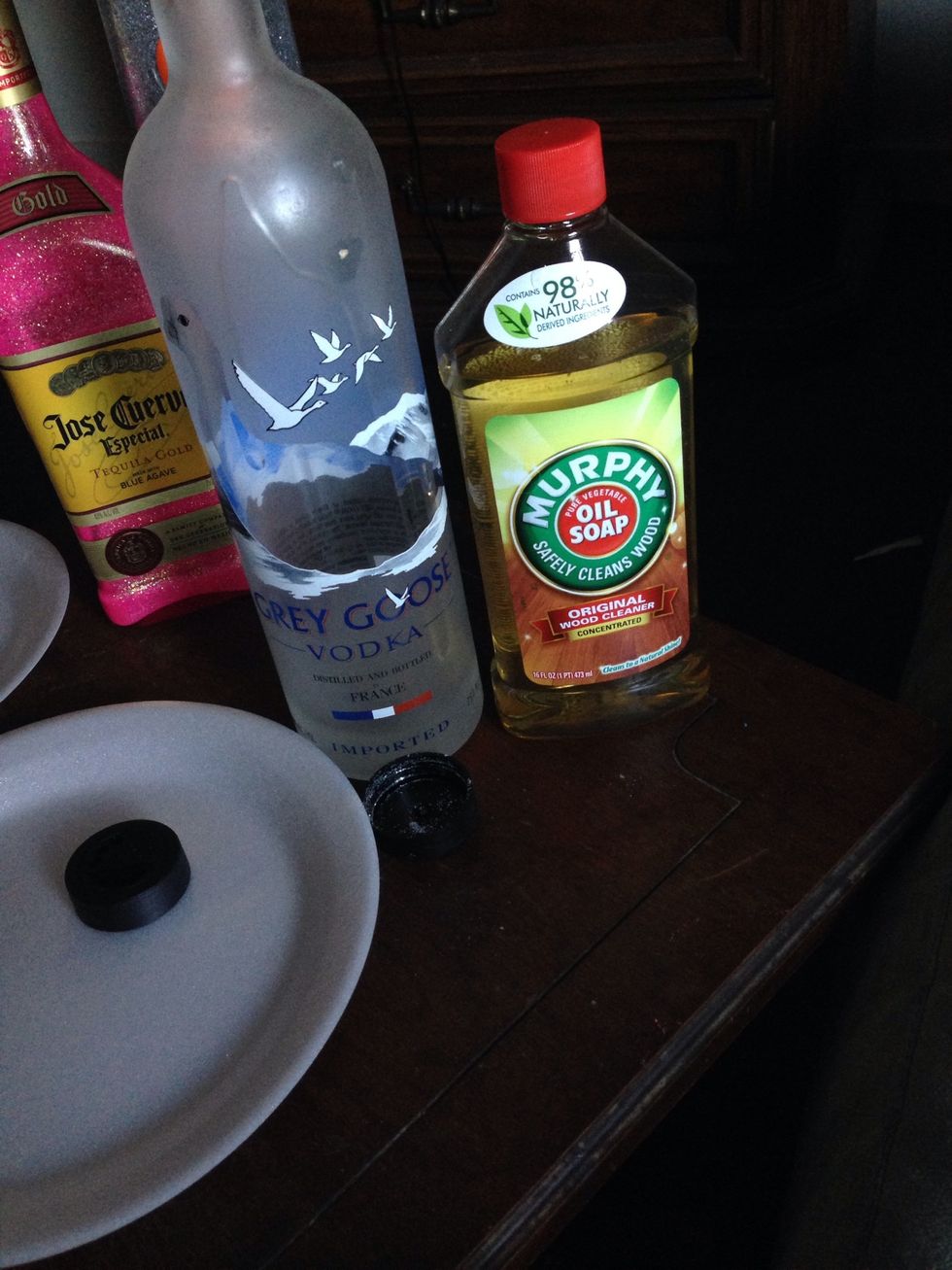 Grab a empty bottle and floor shine.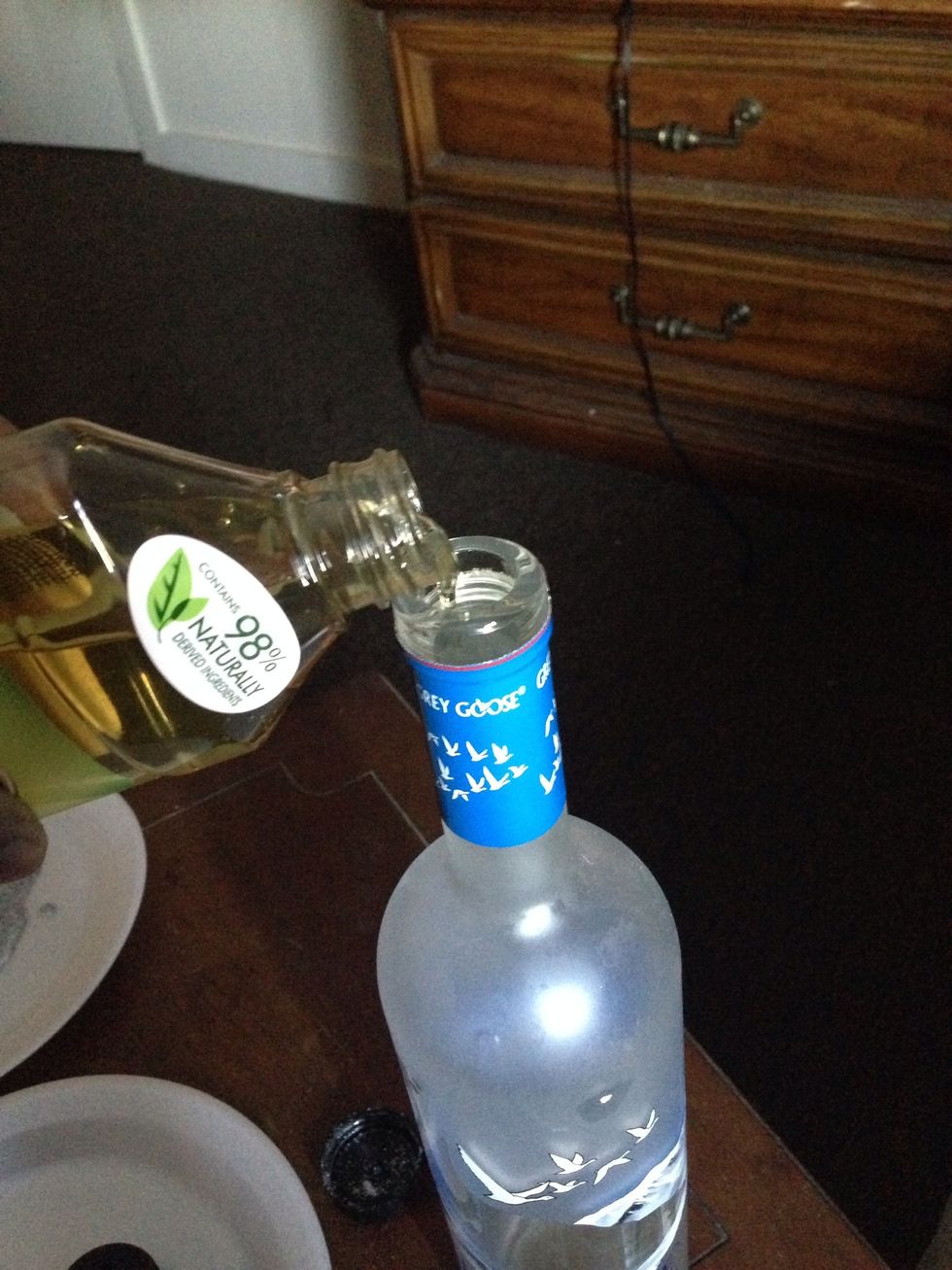 Pour a little in the bottle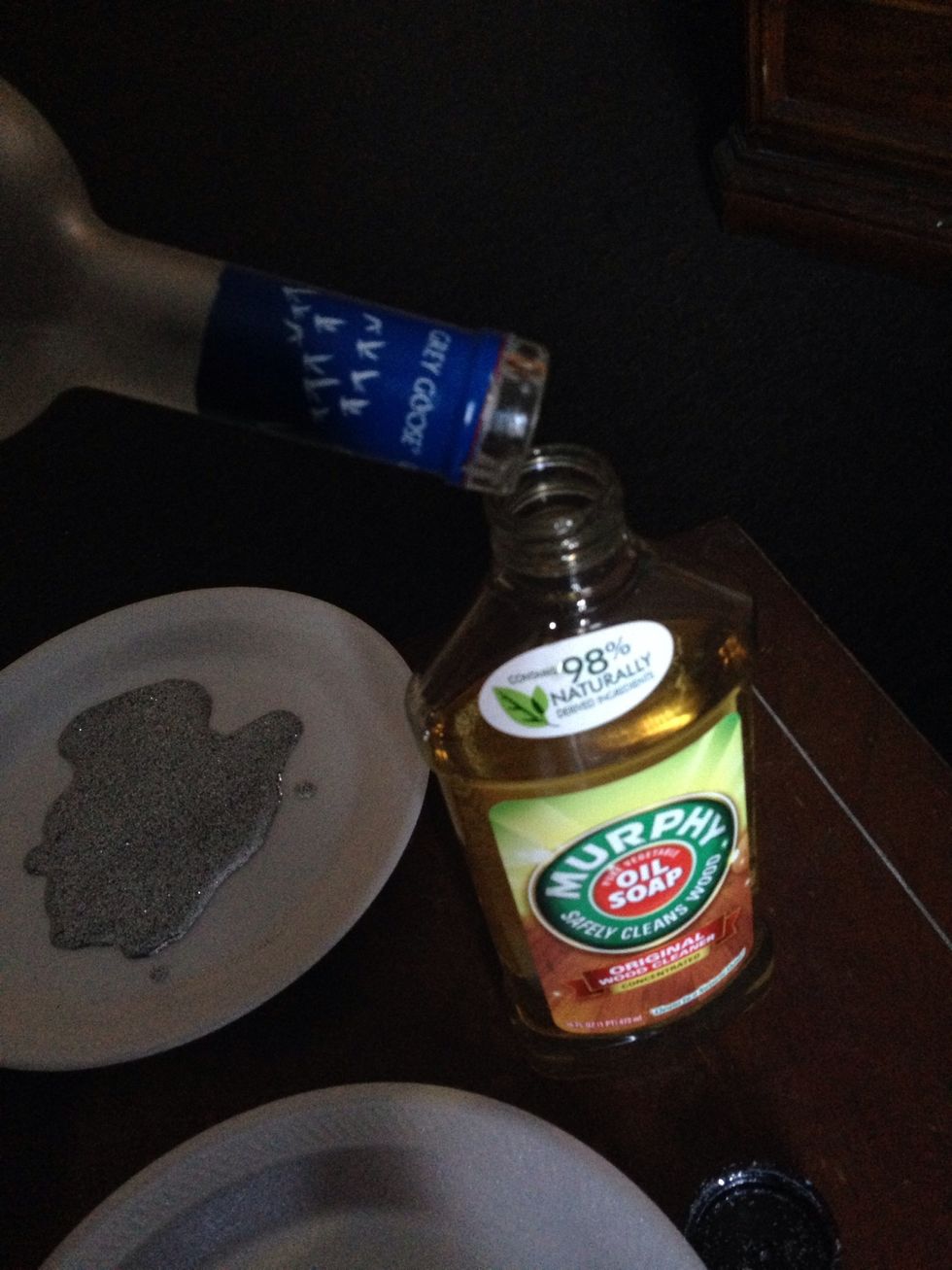 Pour out excess floor shine.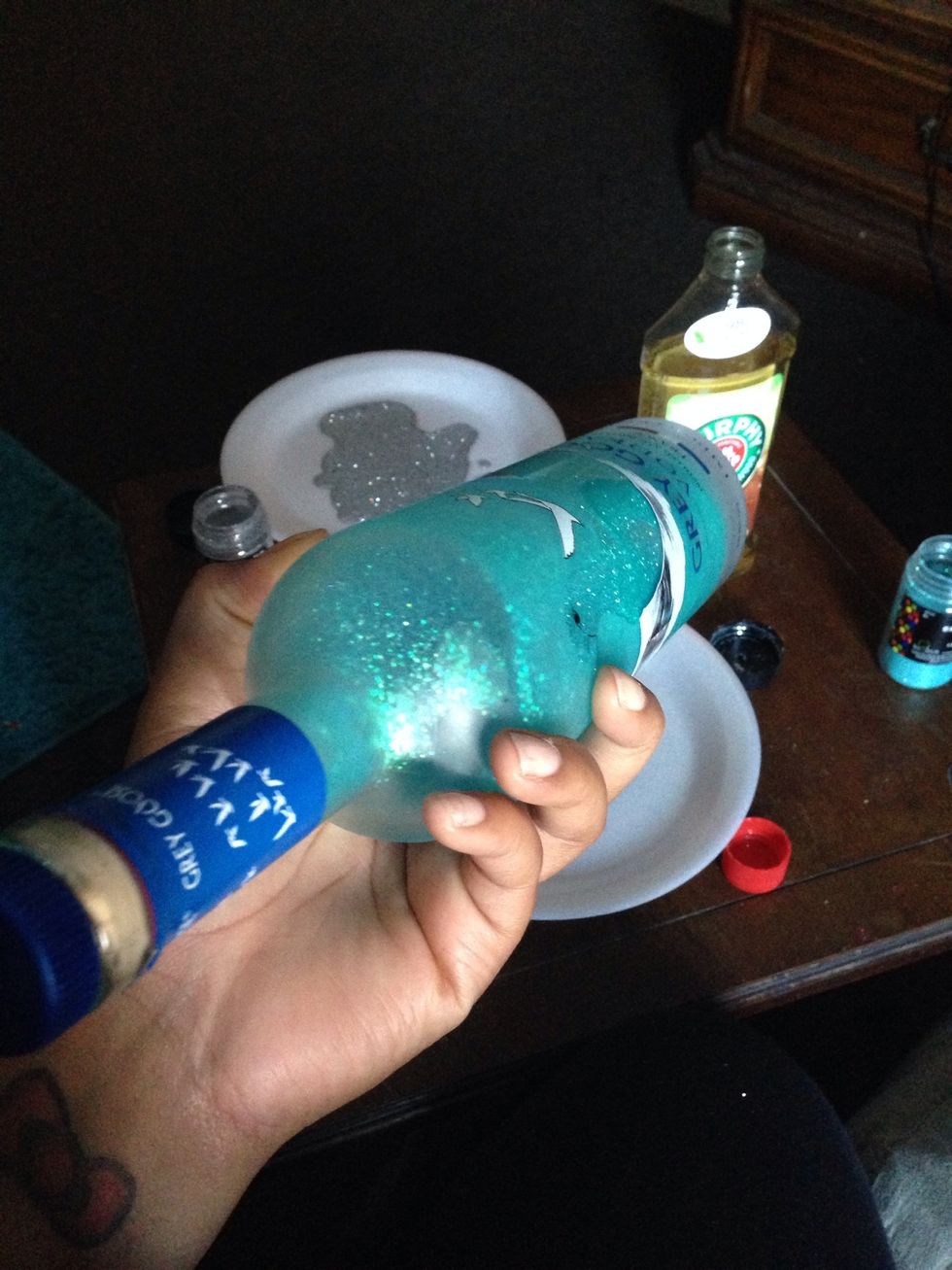 Put glitter inside then move it a circular motion again or shake it if there is a lid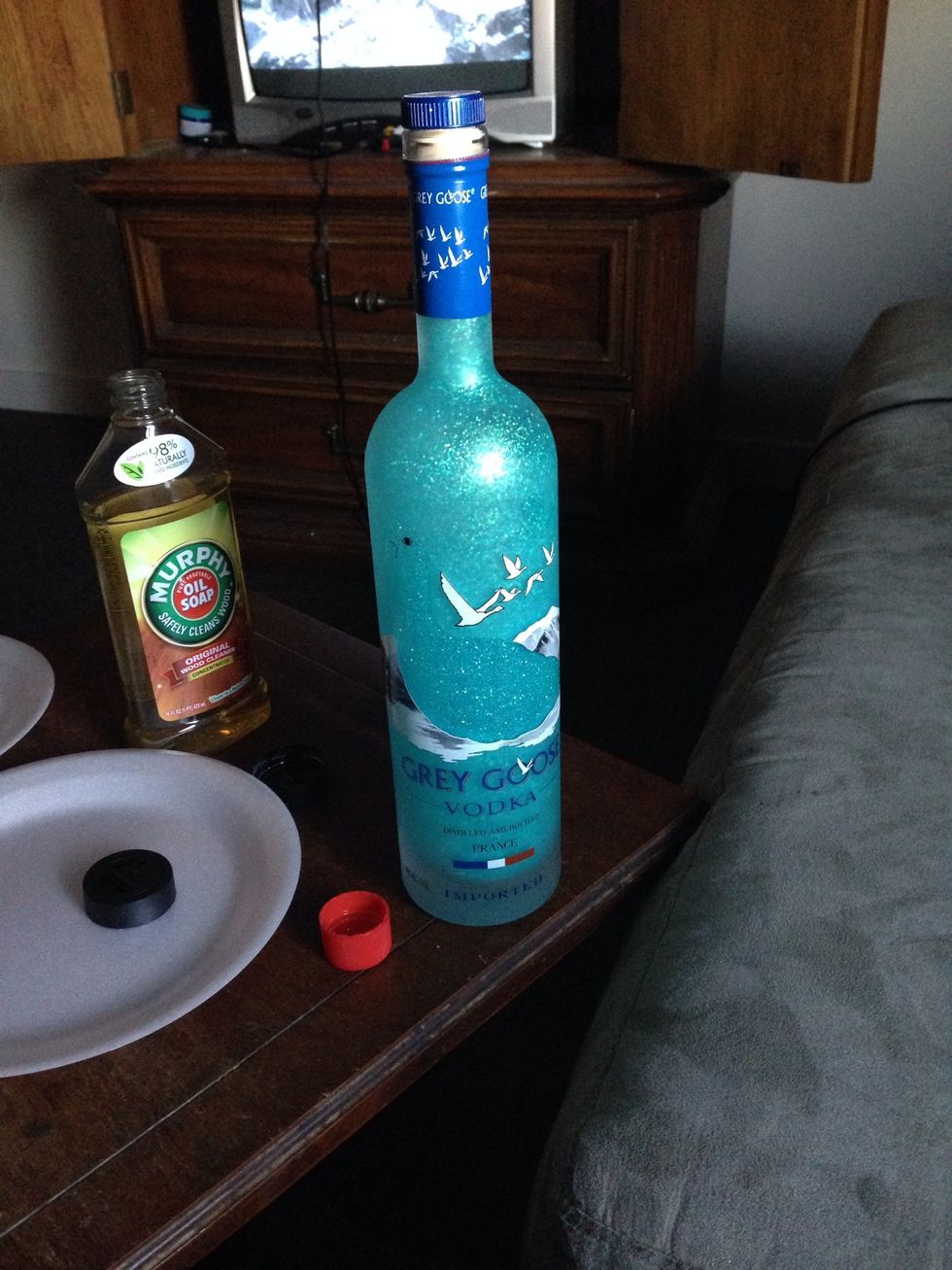 Your bottle should look like this! Pretty!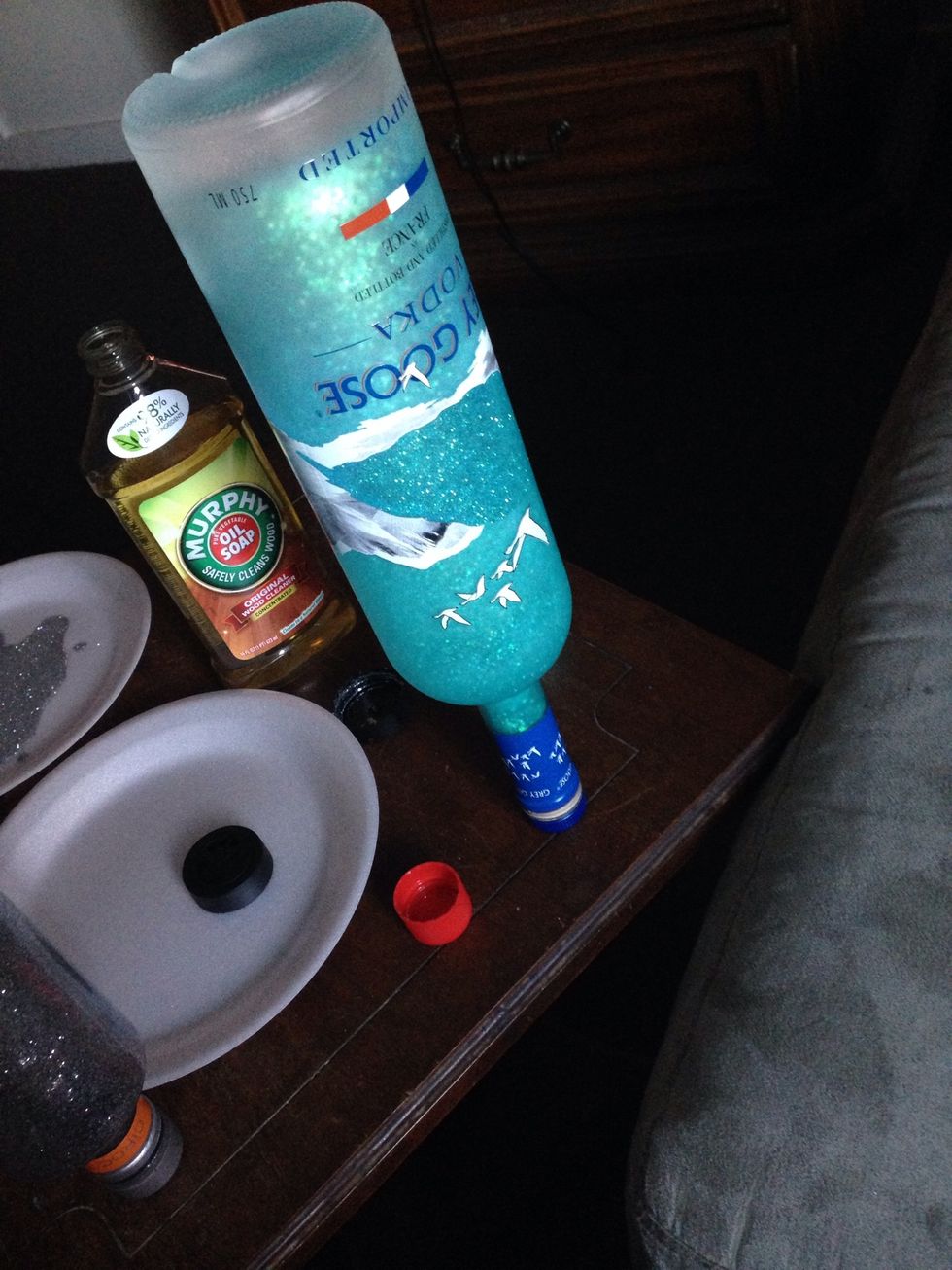 Let dry like this.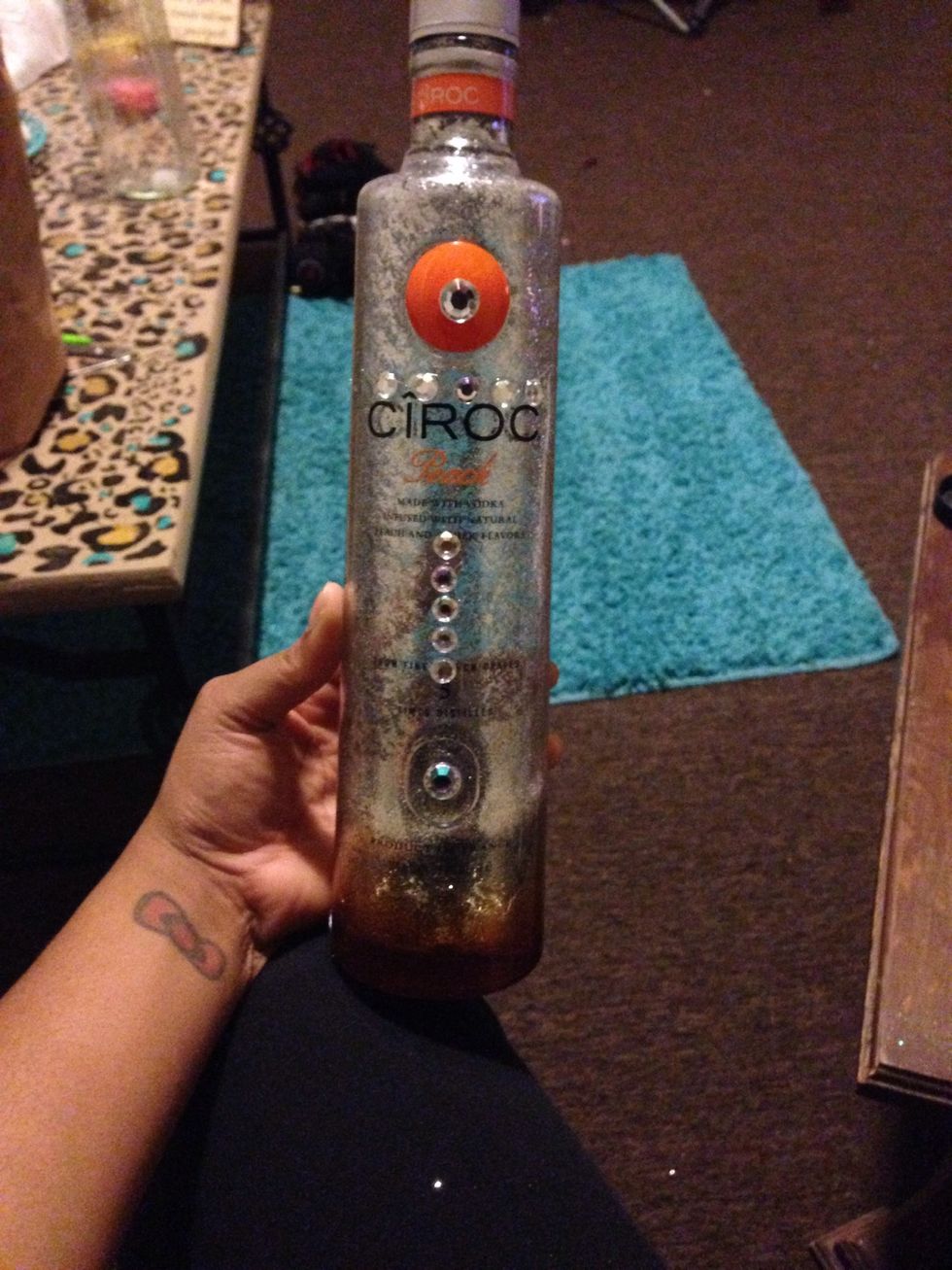 I know it's a different bottle but this one was dry. Just stick your gems on and there ya go!
Murphy floor shine
Empty bottles
Gems
Glue gun