No-gluten and no-lactose chocolate desert. Serve very cold
1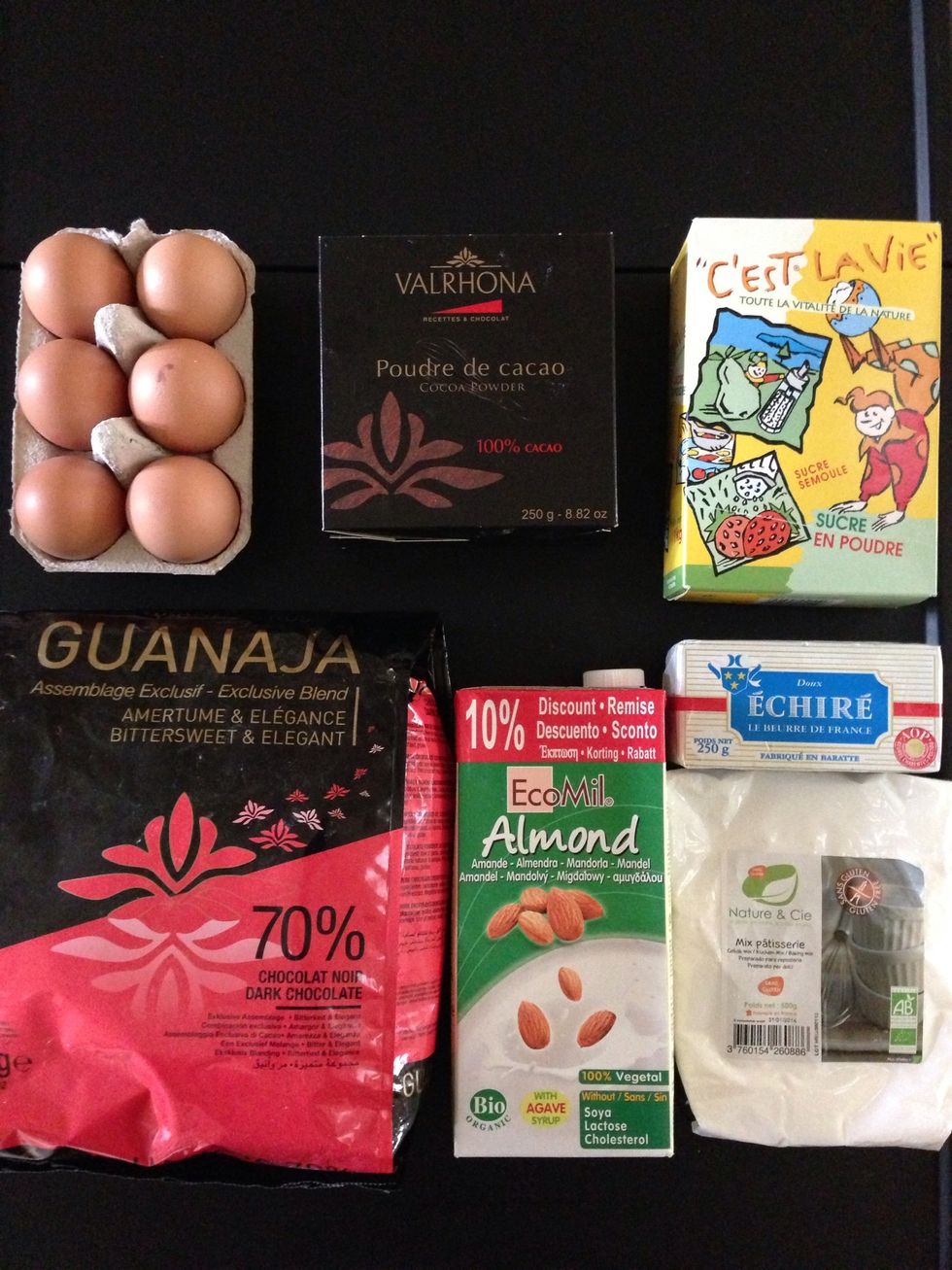 General view of main ingredients I use.
Before you start please read the résumé it is a chocolate desert: can be served hot as a chocolate mousse or refrigerated overnight. And it will be like mousse ganache. The mould is 24 cm.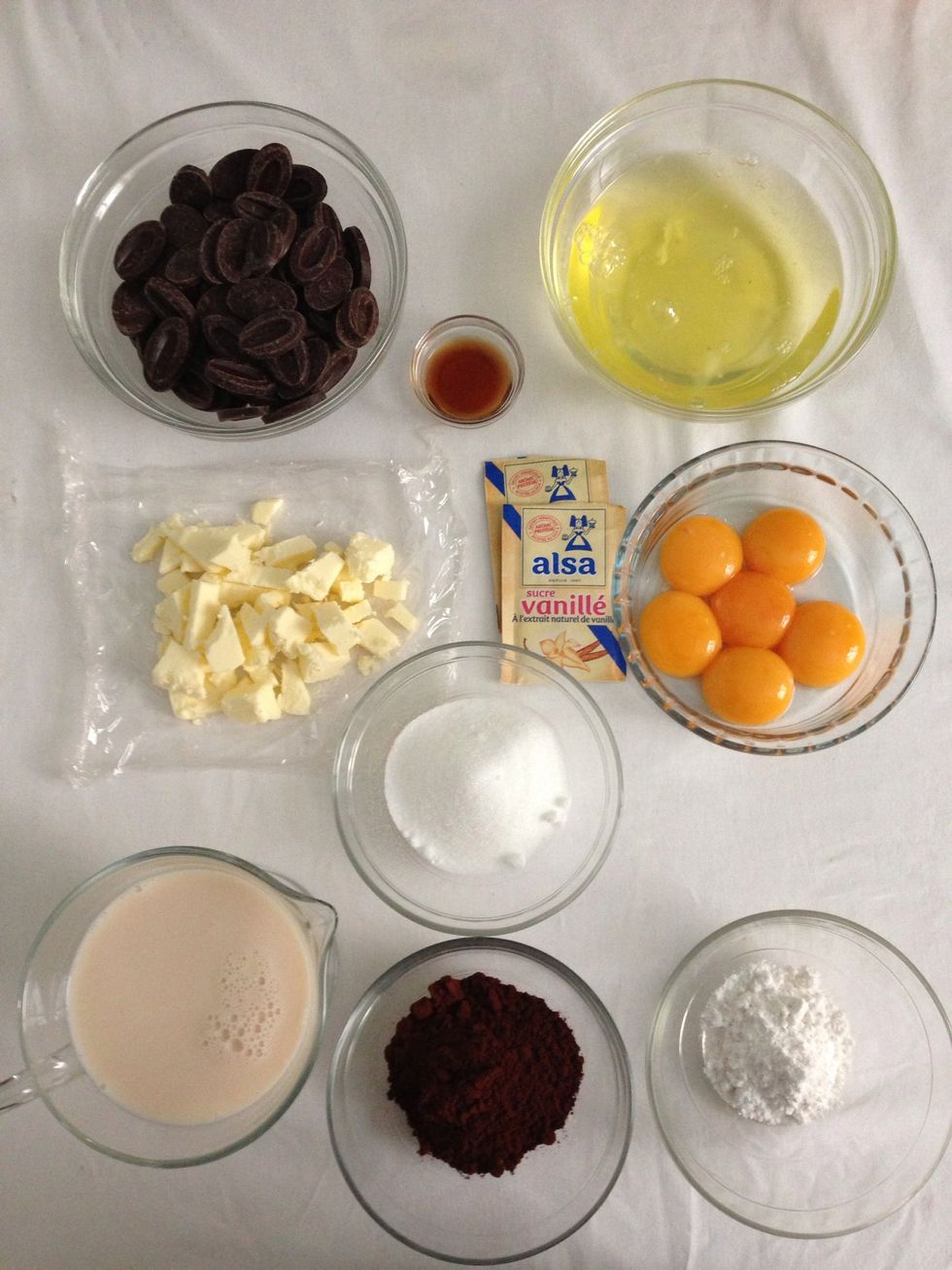 Prepare your ingredients. Here I am using 100 gm sugar & for the egg whites i am using 2 envelopes (20 gm) vanilla sugar. U can just use 20 gm sugar with a tsp vanilla extract.
First of all I wipe all utensils with vinegar. Actually I always do whenever I am using eggs. This way I will never have this eggy smell or taste. U know what I mean. I don't know the name in English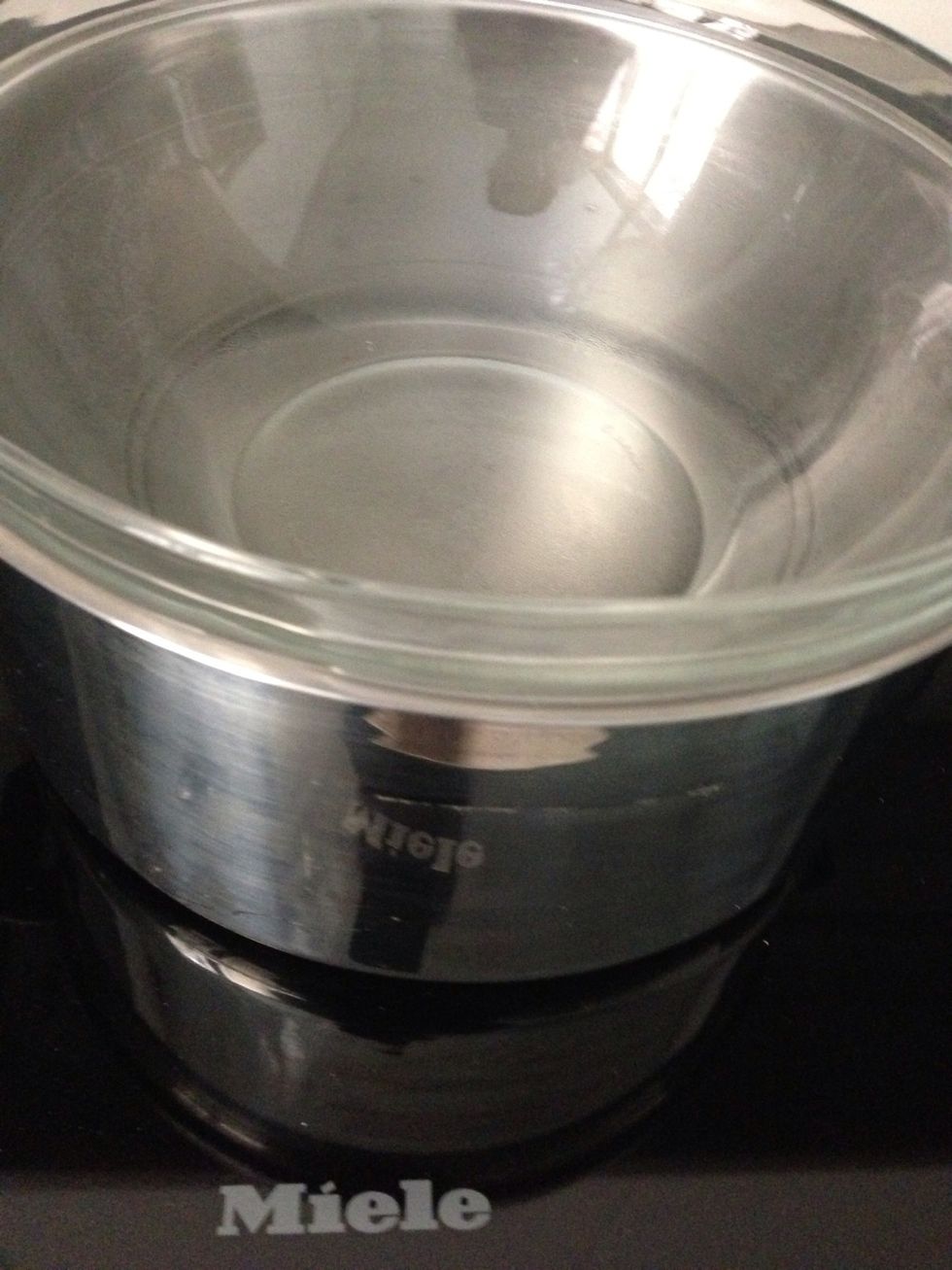 Prepare your double boiler- Bain marie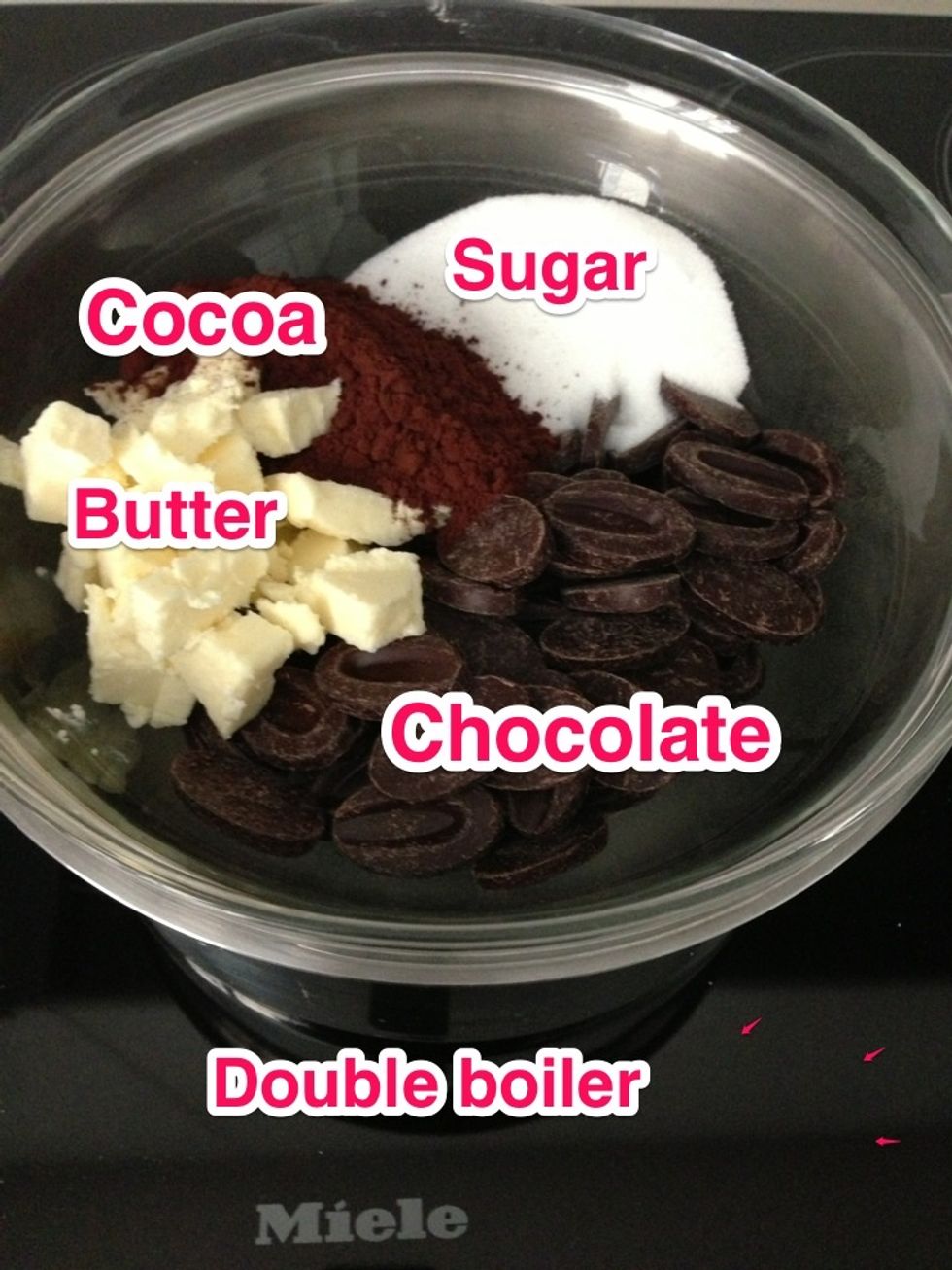 Put 250 gm chocolate+100 gm butter+100 gm sugar+50 gm cocoa +250 gm almond milk. Let them heat on low fire.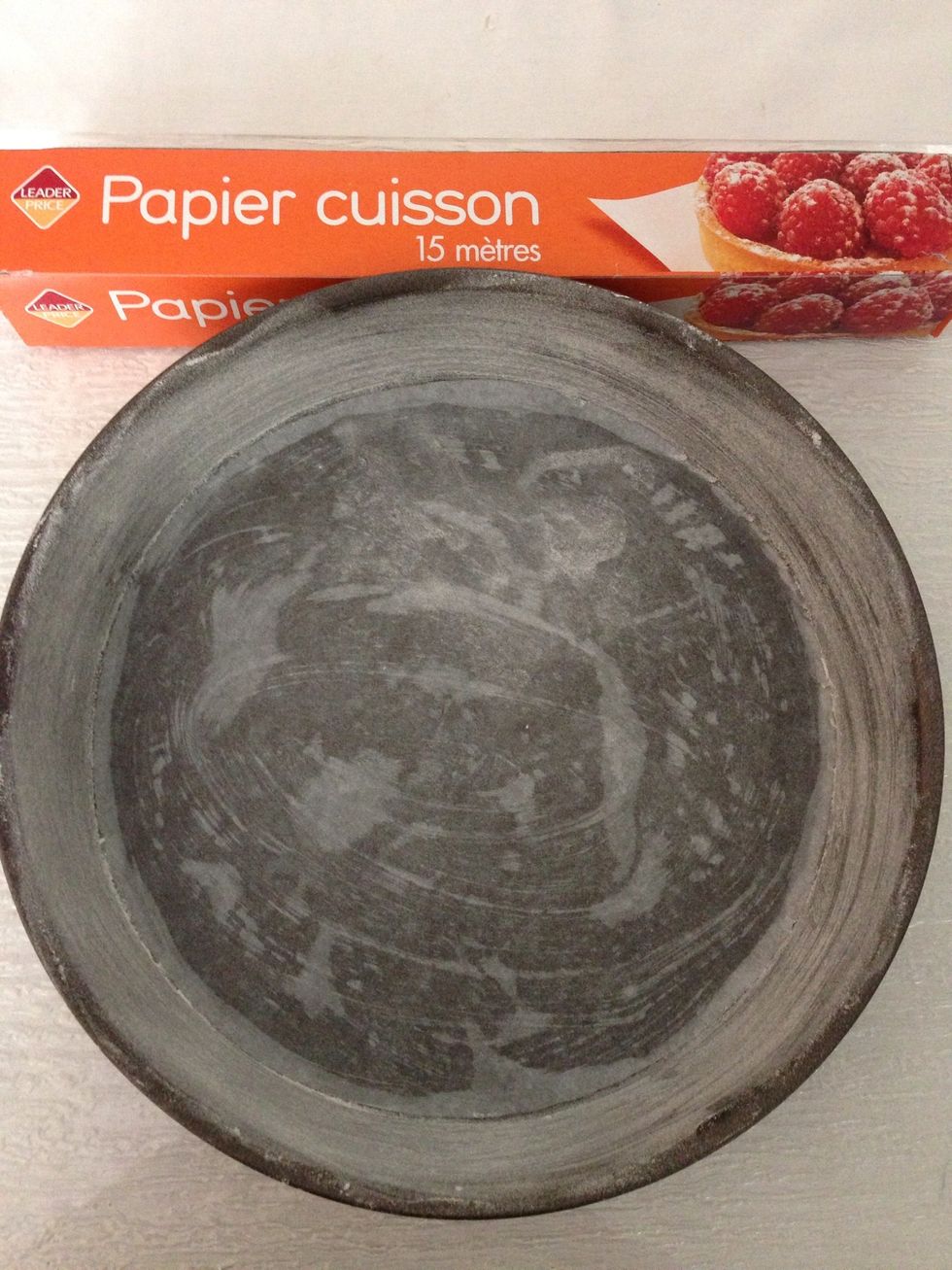 Prepare your tray. Either you spray it or u put butter flour. Then line the bottom with parchment paper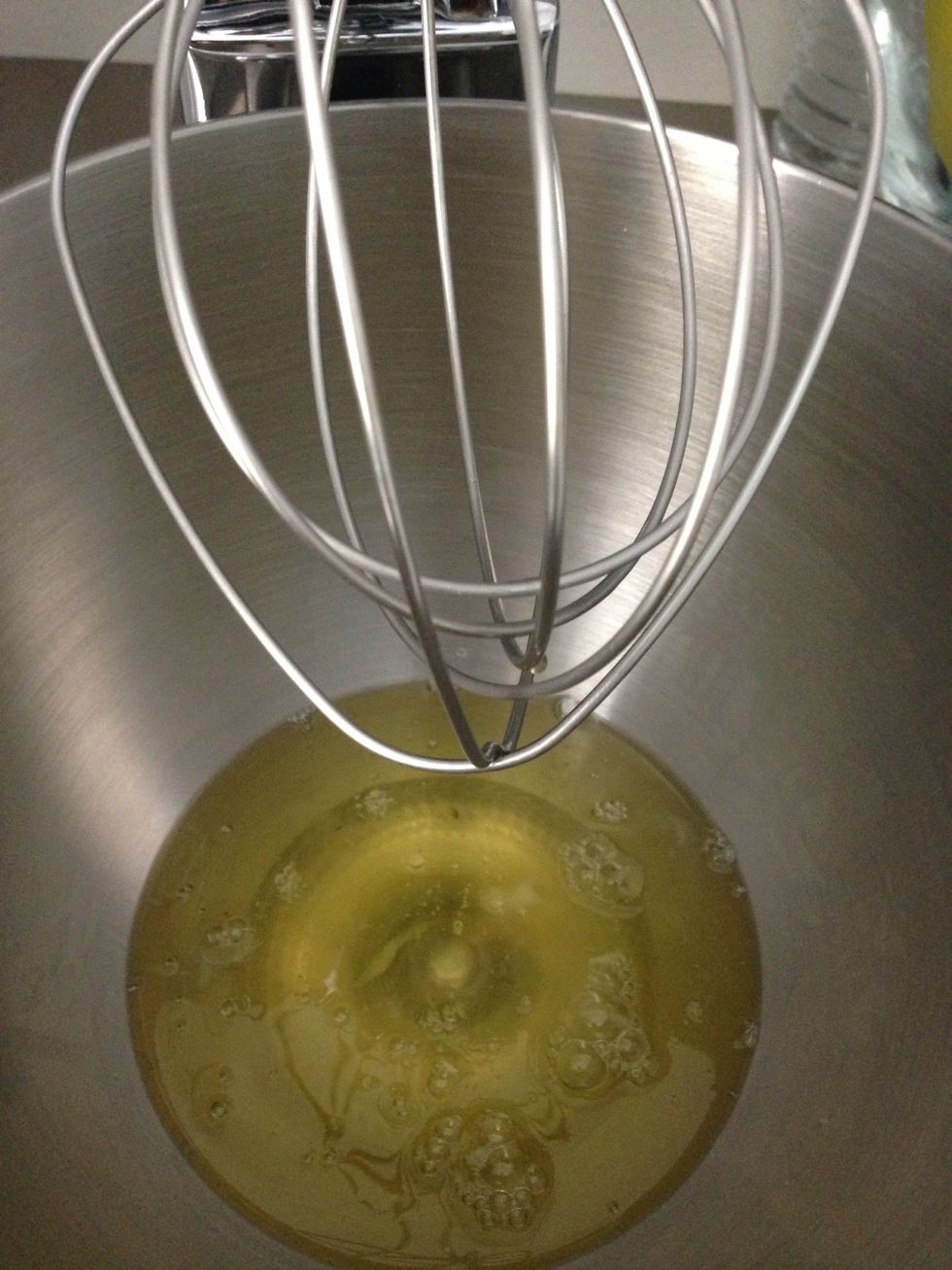 Time to start mixing your egg whites. Start low medium speed until frothy go on higher. Add vanilla sugar bit by bit. Stiff peaks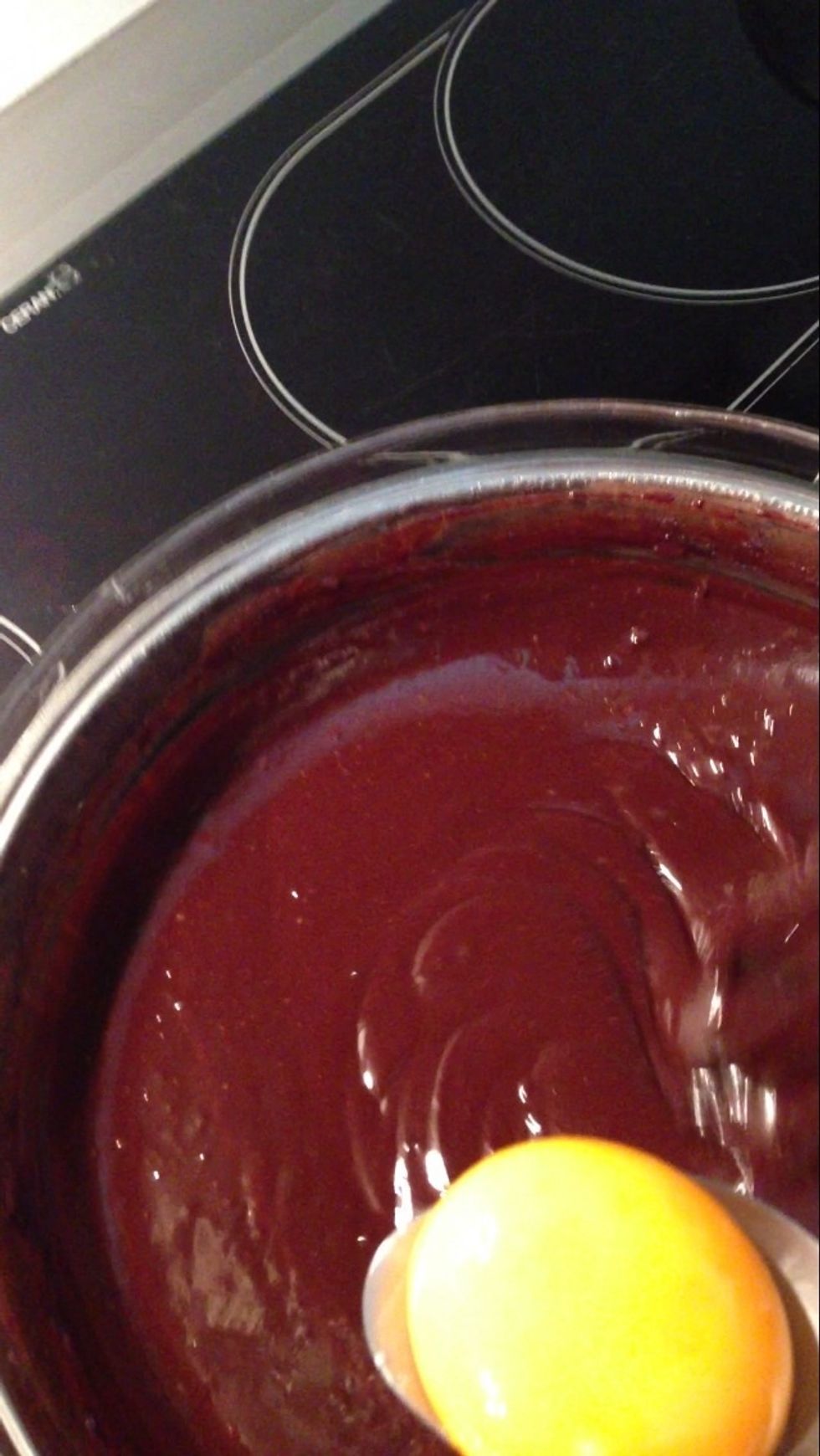 Add egg yolks one by one without stopping to mix...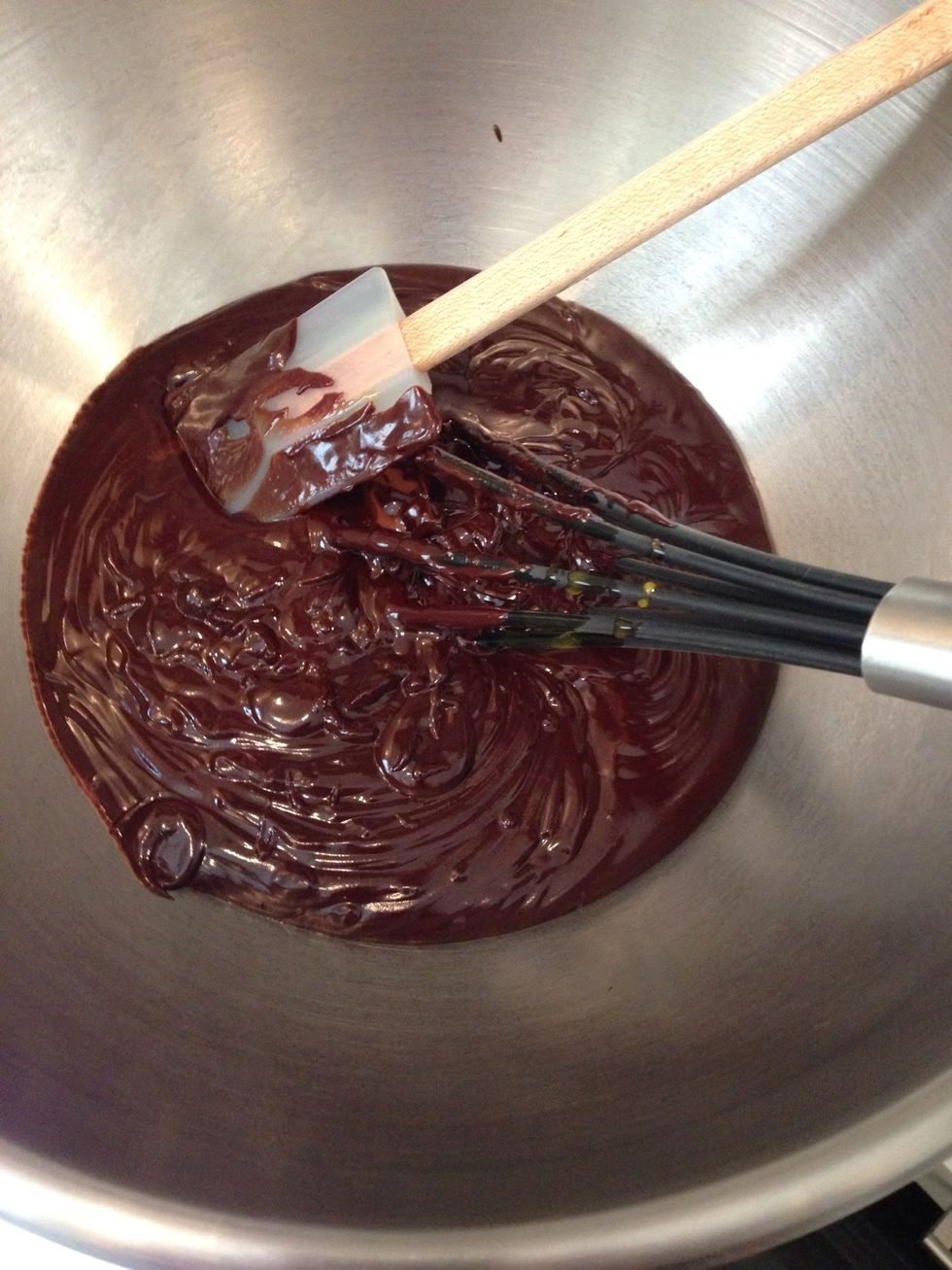 Transfer the chocolate mixture in a bigger bowl. This will drop the temp and it would b easier to fold in the 40 gm of no-gluten cake mix.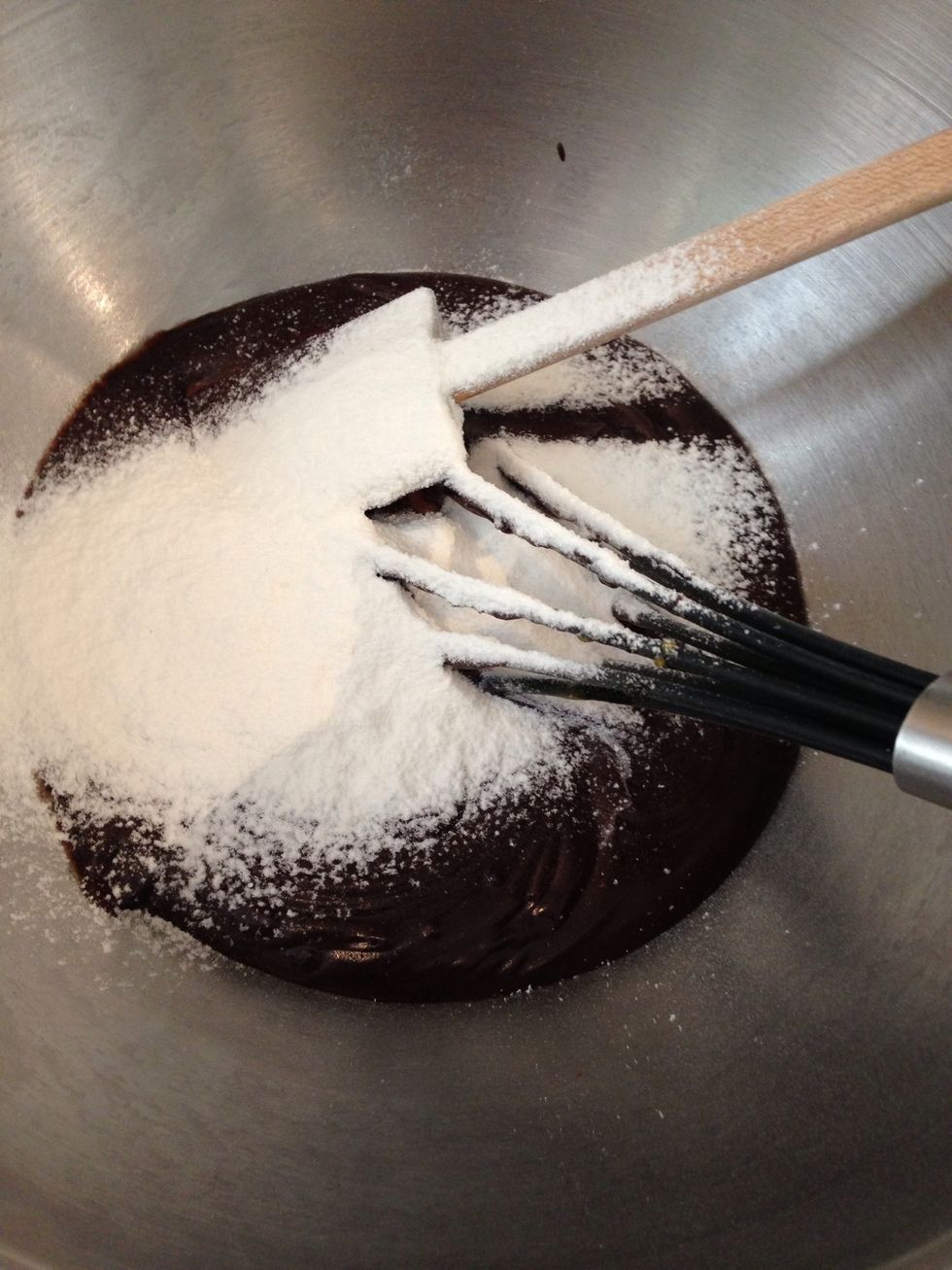 Sift the no-gluten cake mix over the chocolate and fold in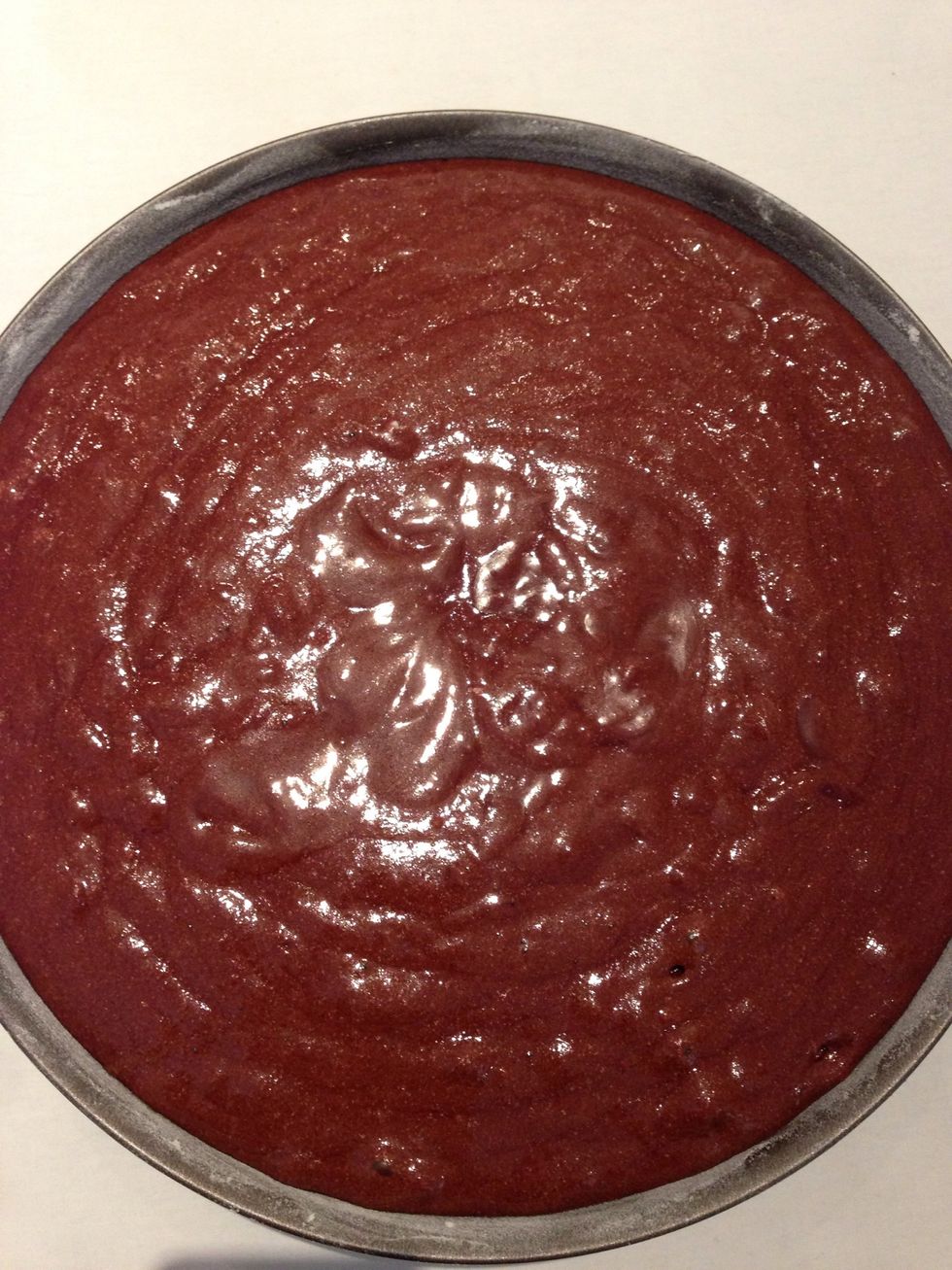 Put the mixture in the tray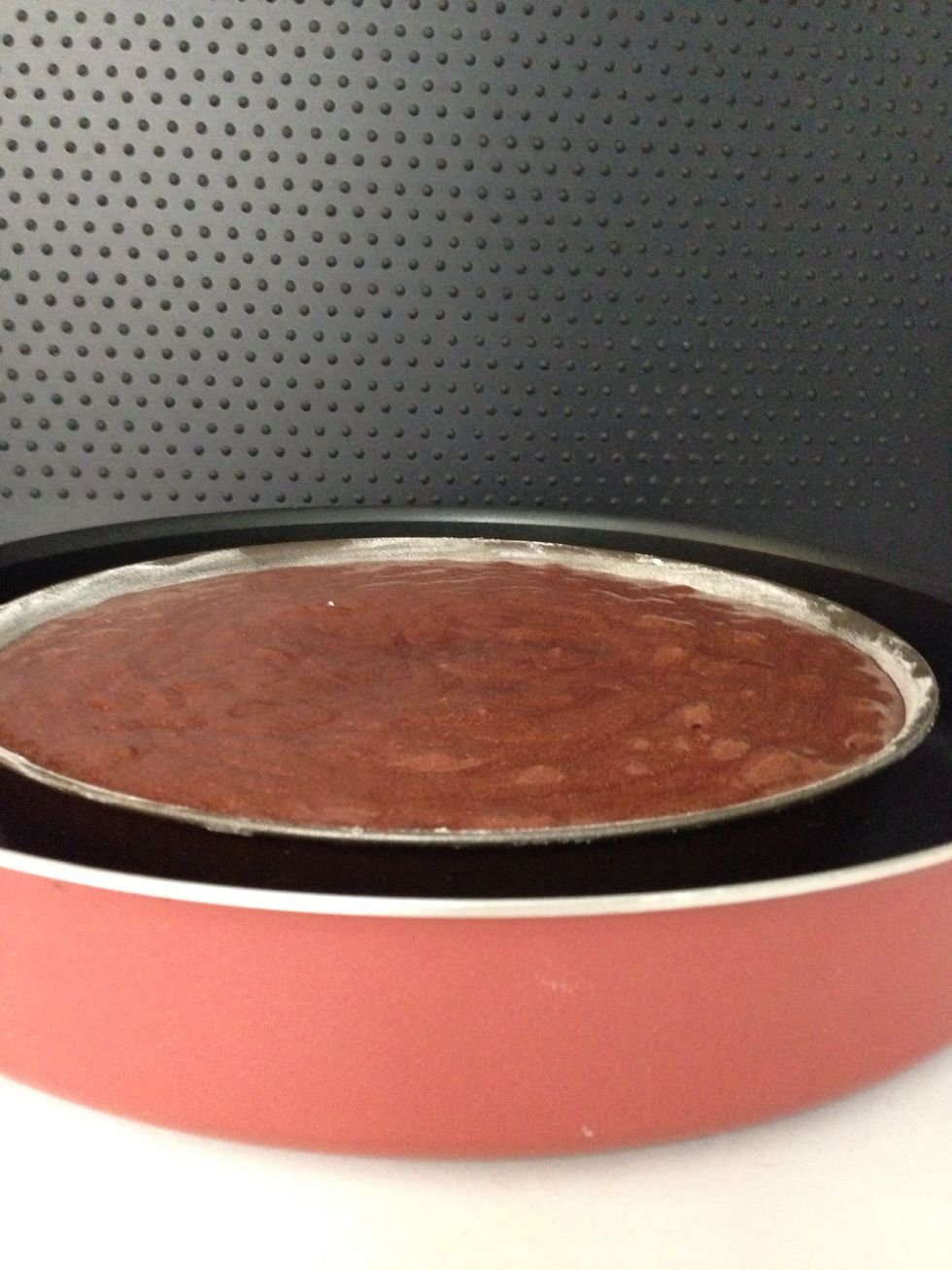 And in another tray to bake it in a water bath-Bain marie. If you still have some egg whites bits. Don't worry it is normal. Because mixing has to be quick and delicate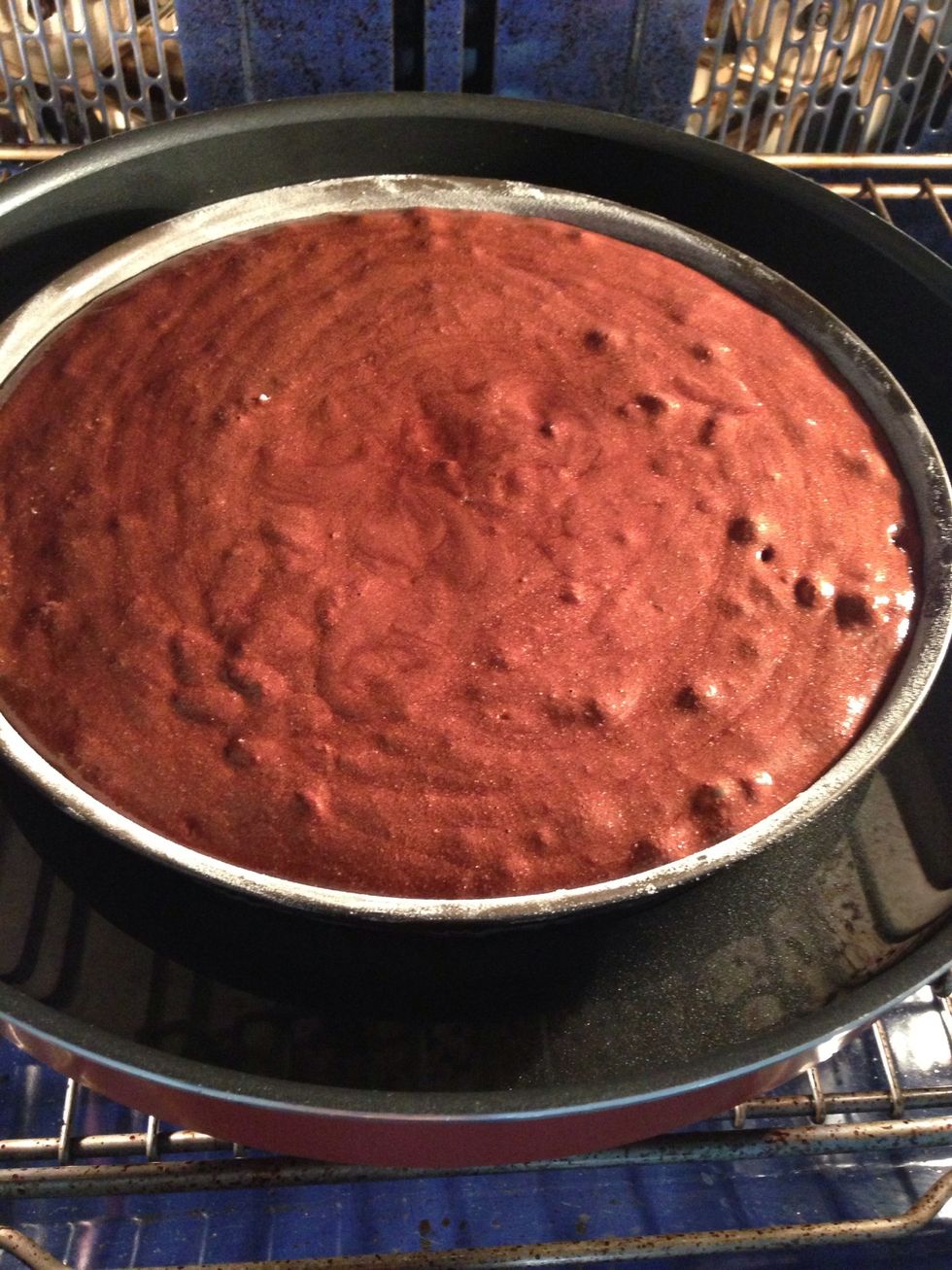 Put it on a cold oven. Add cold water. Put your oven on convection bake 150 C - 35 mins.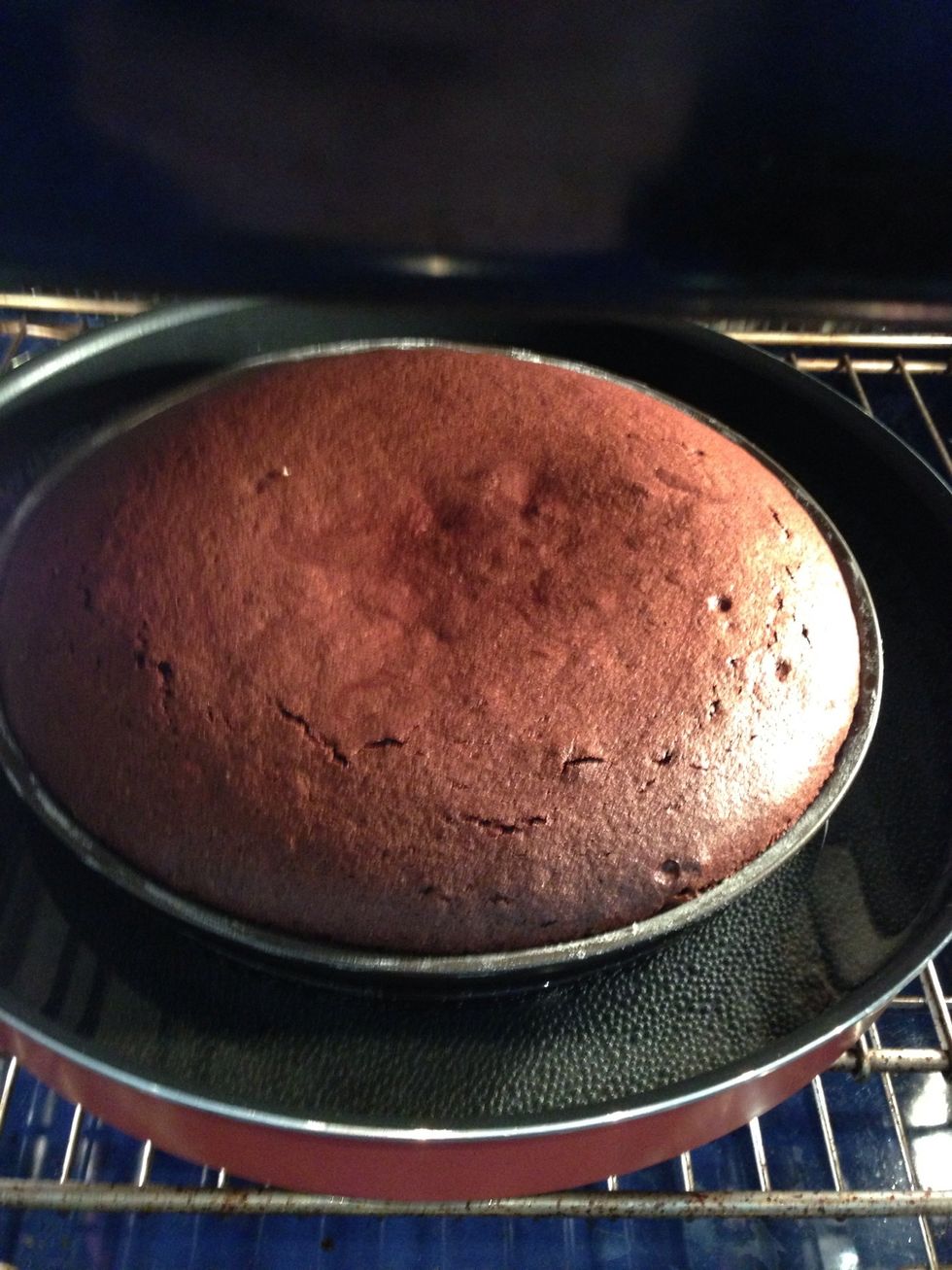 After 35 mins. The top started to have cracks. So I would leave it for another 5 mins.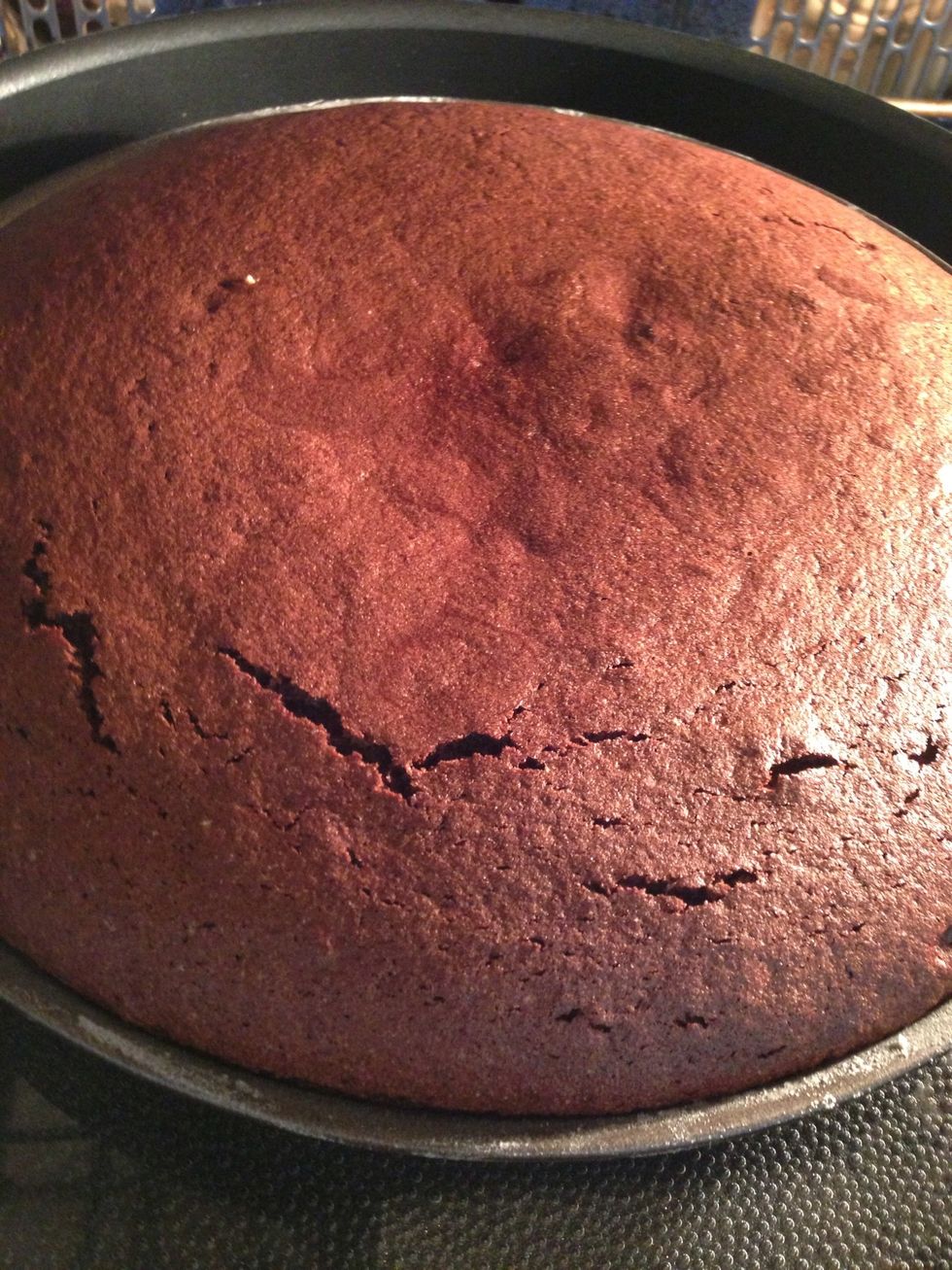 This is what you will b looking for. Please note that time in the oven depends on so many factors: especially climate and your oven.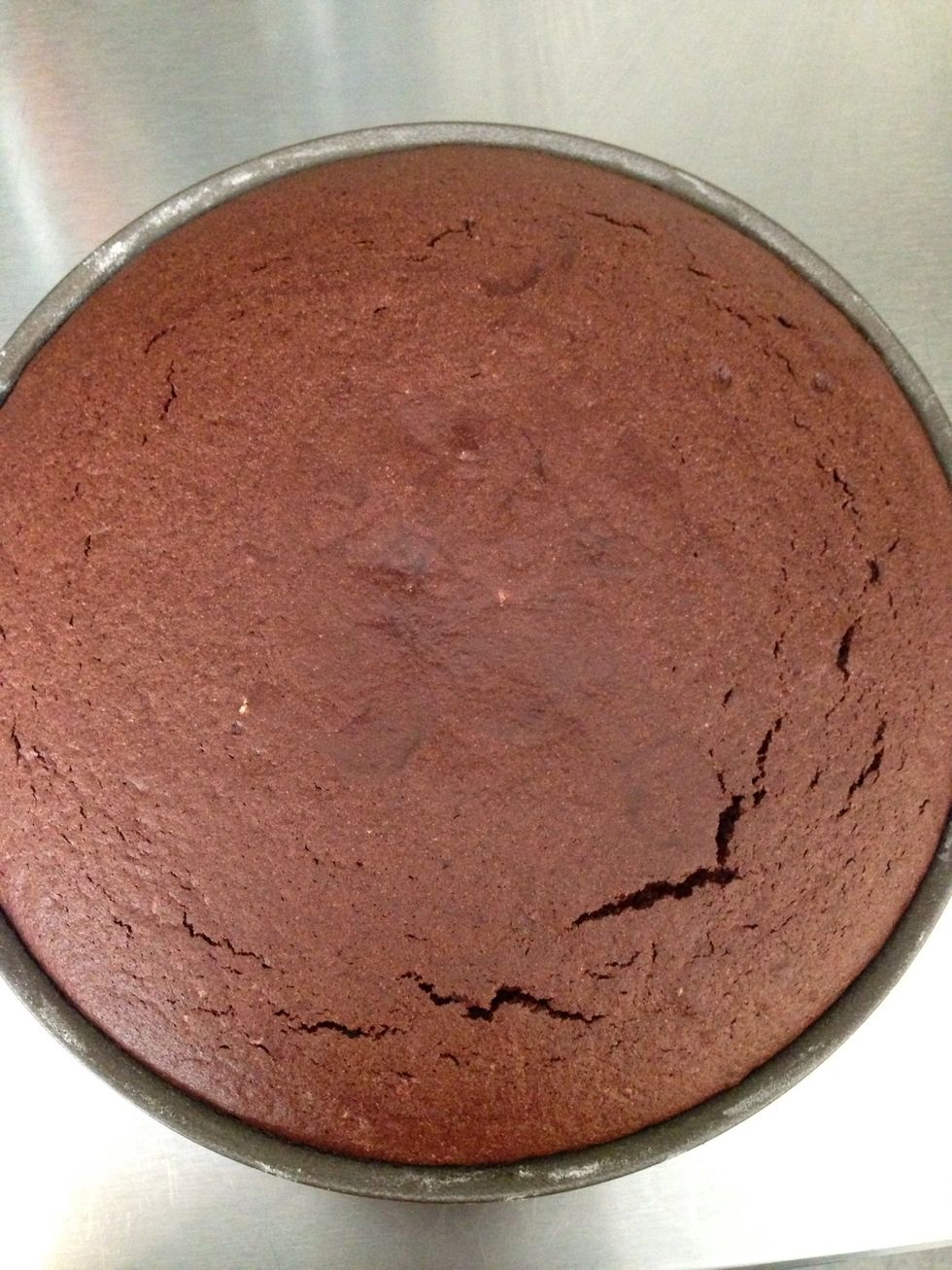 Out and leave to cool before unmouldng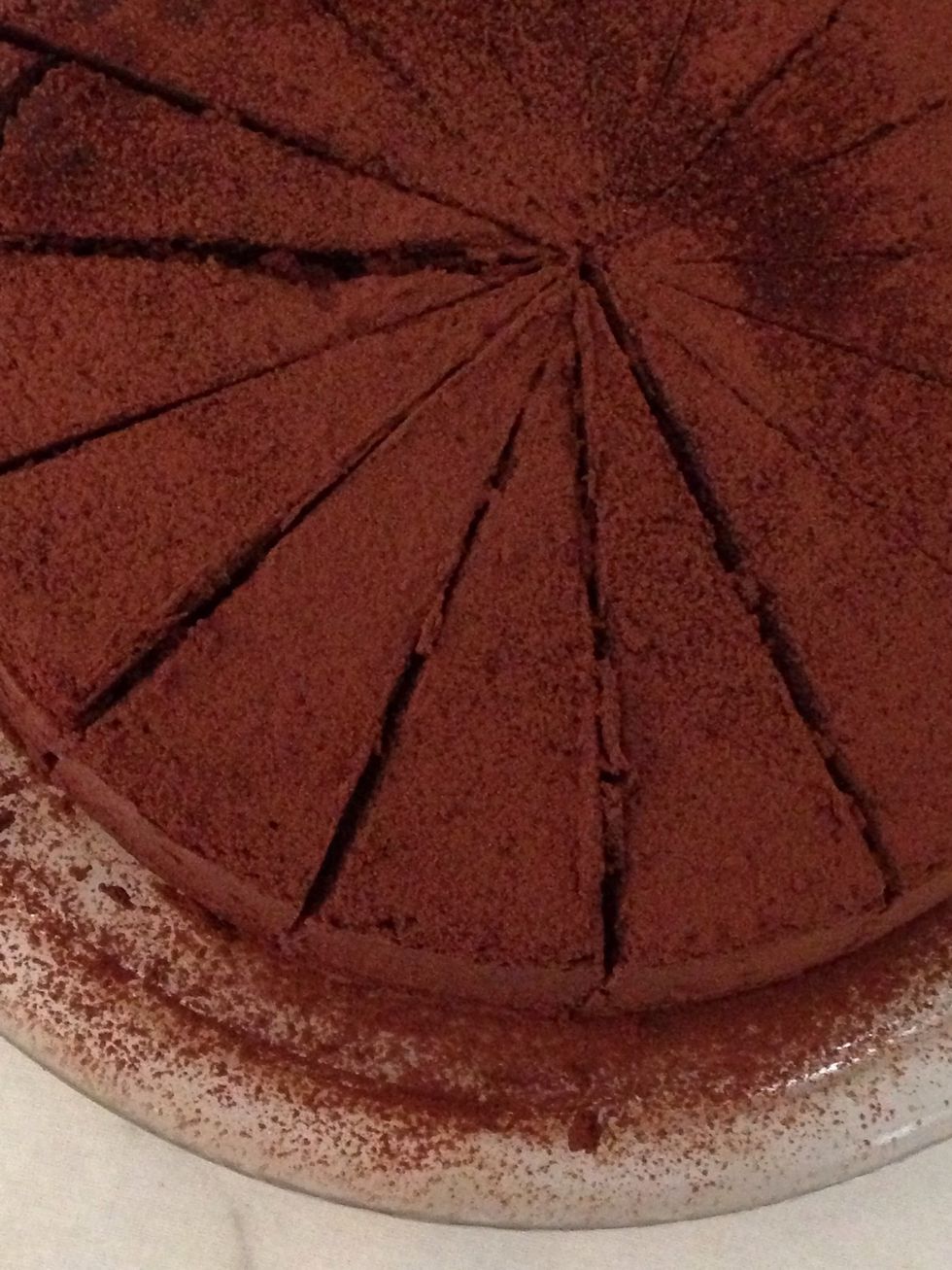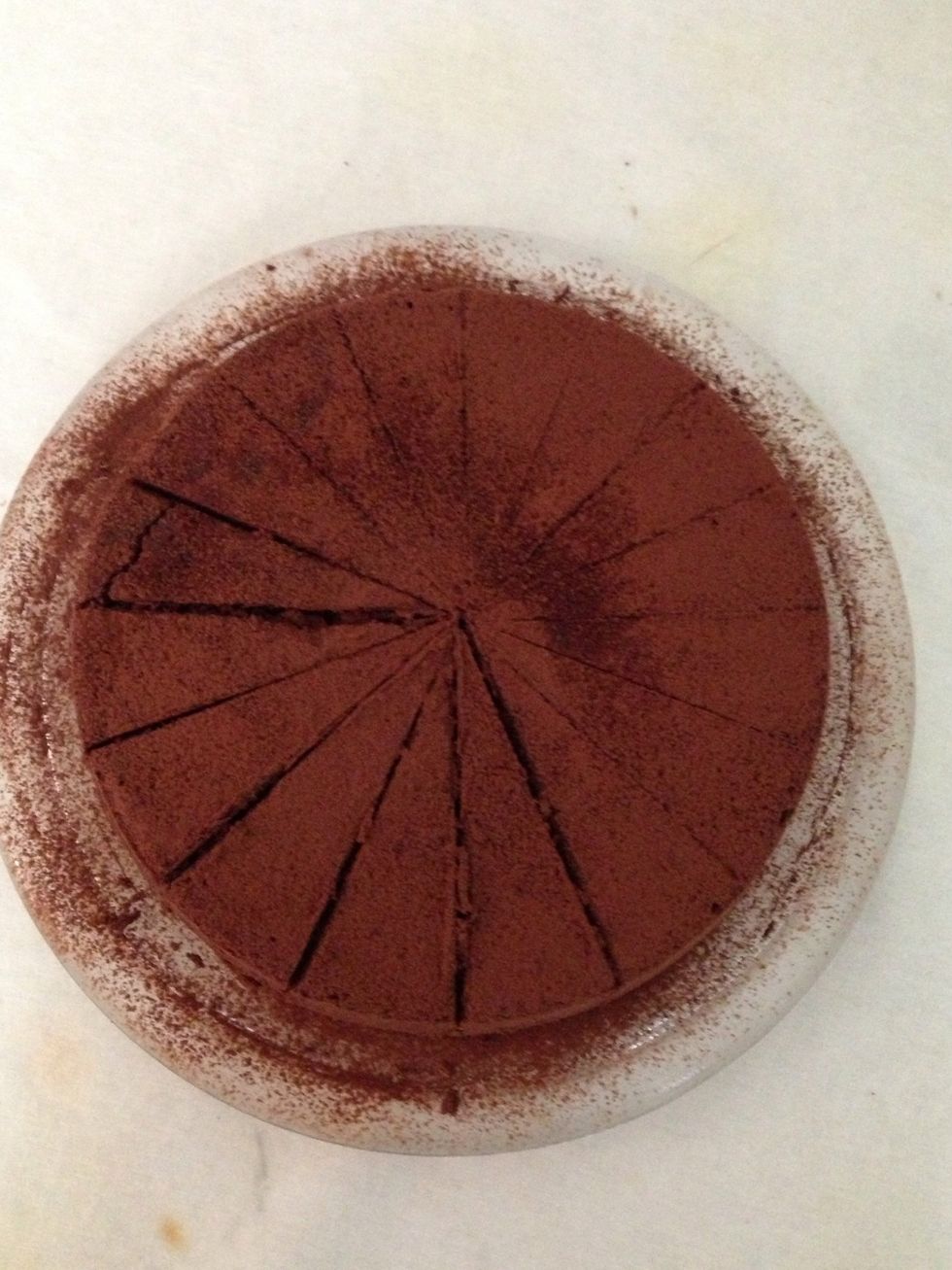 Put in the freezer 1/2 hr. cut it before serving. It is a very fragile chocolate desert. as it has no gluten cutting it needs some patience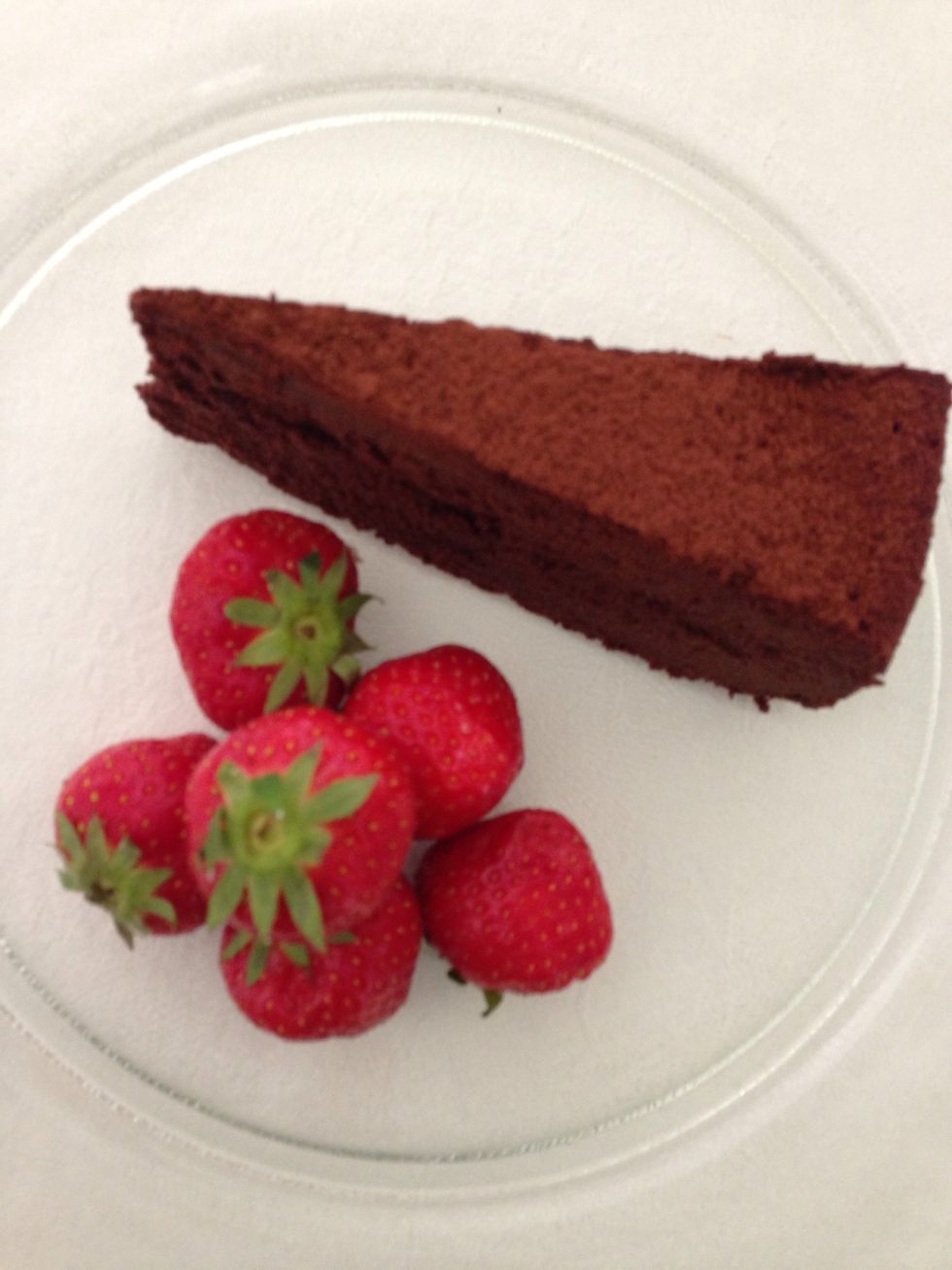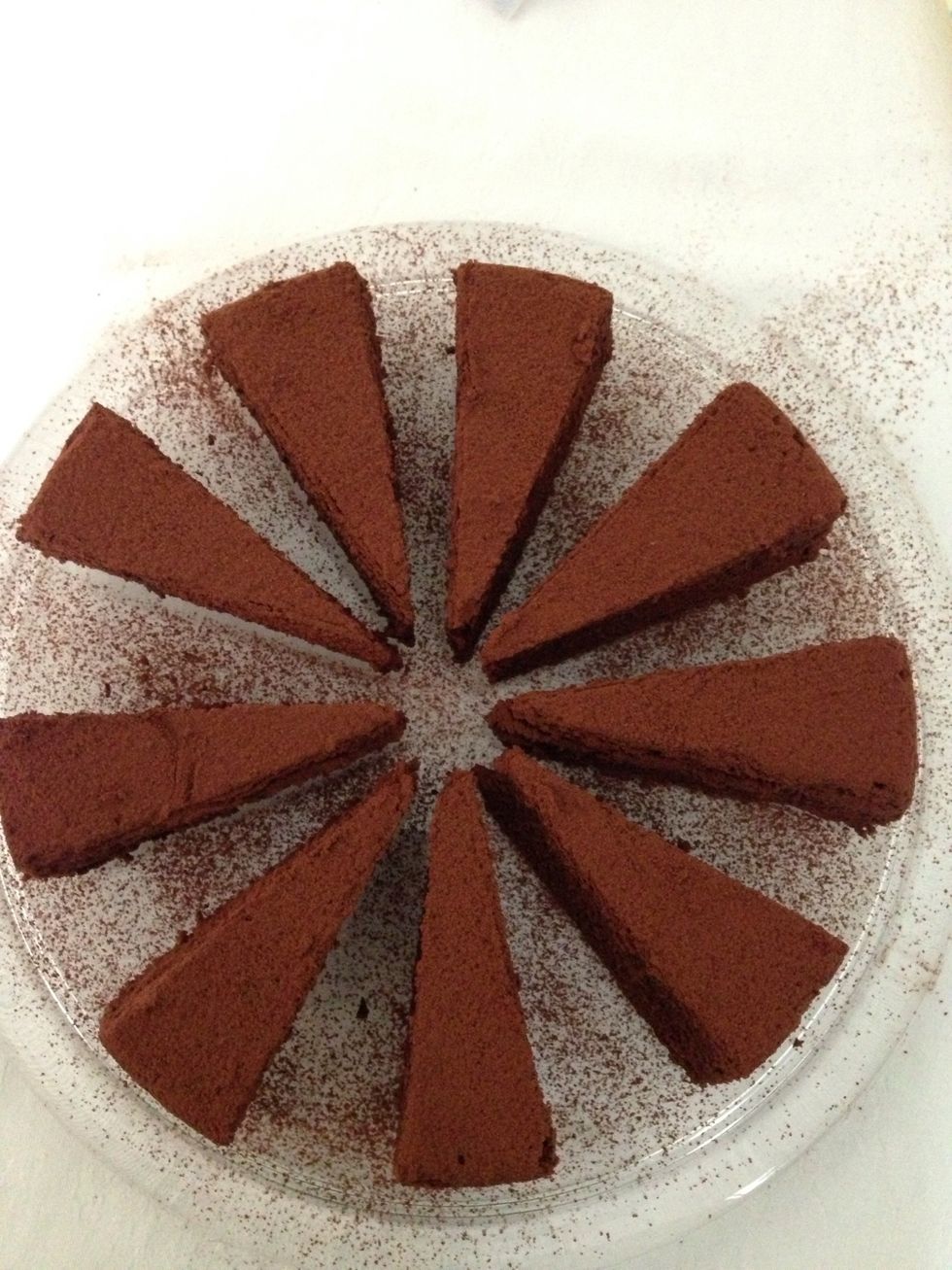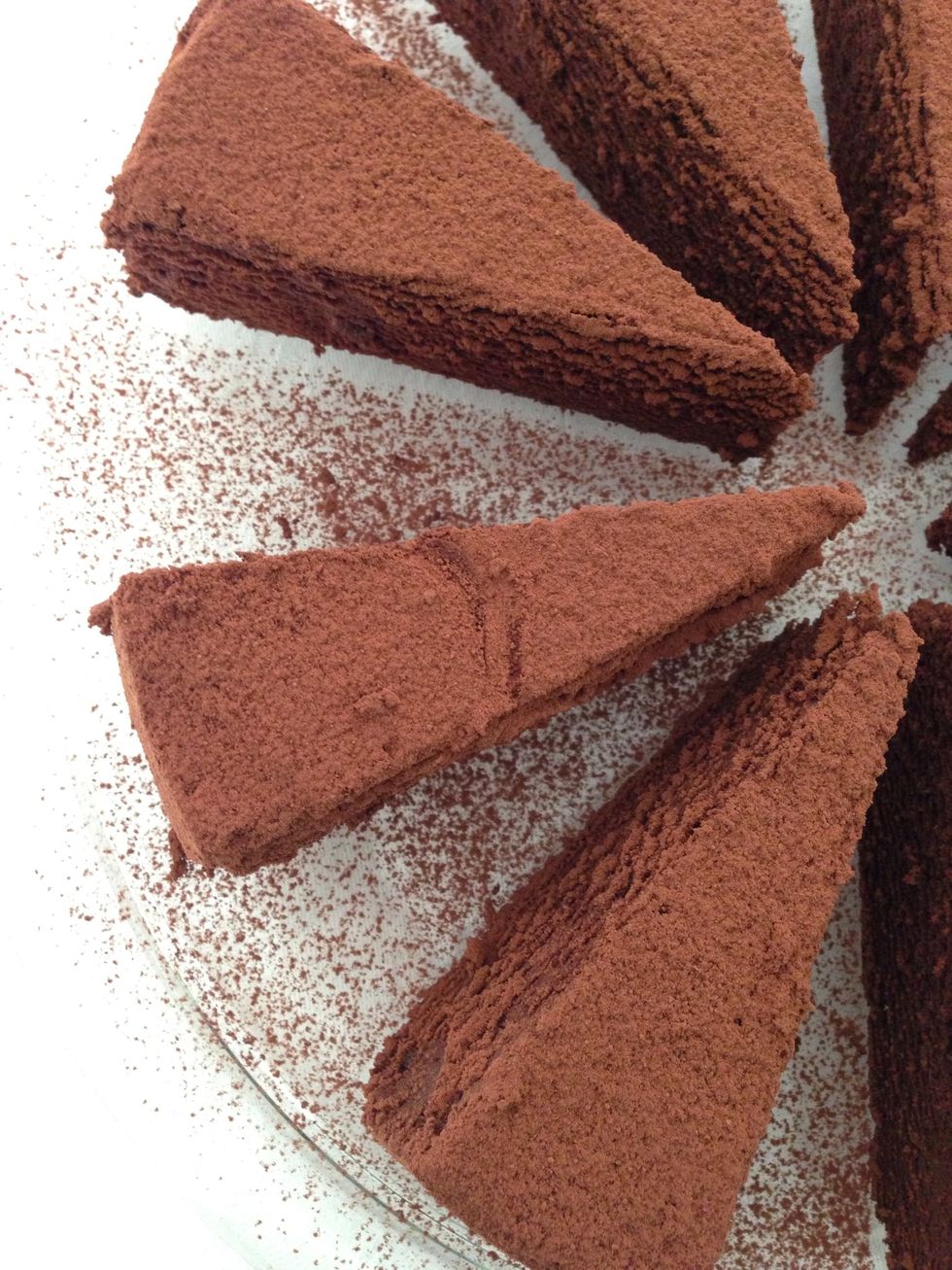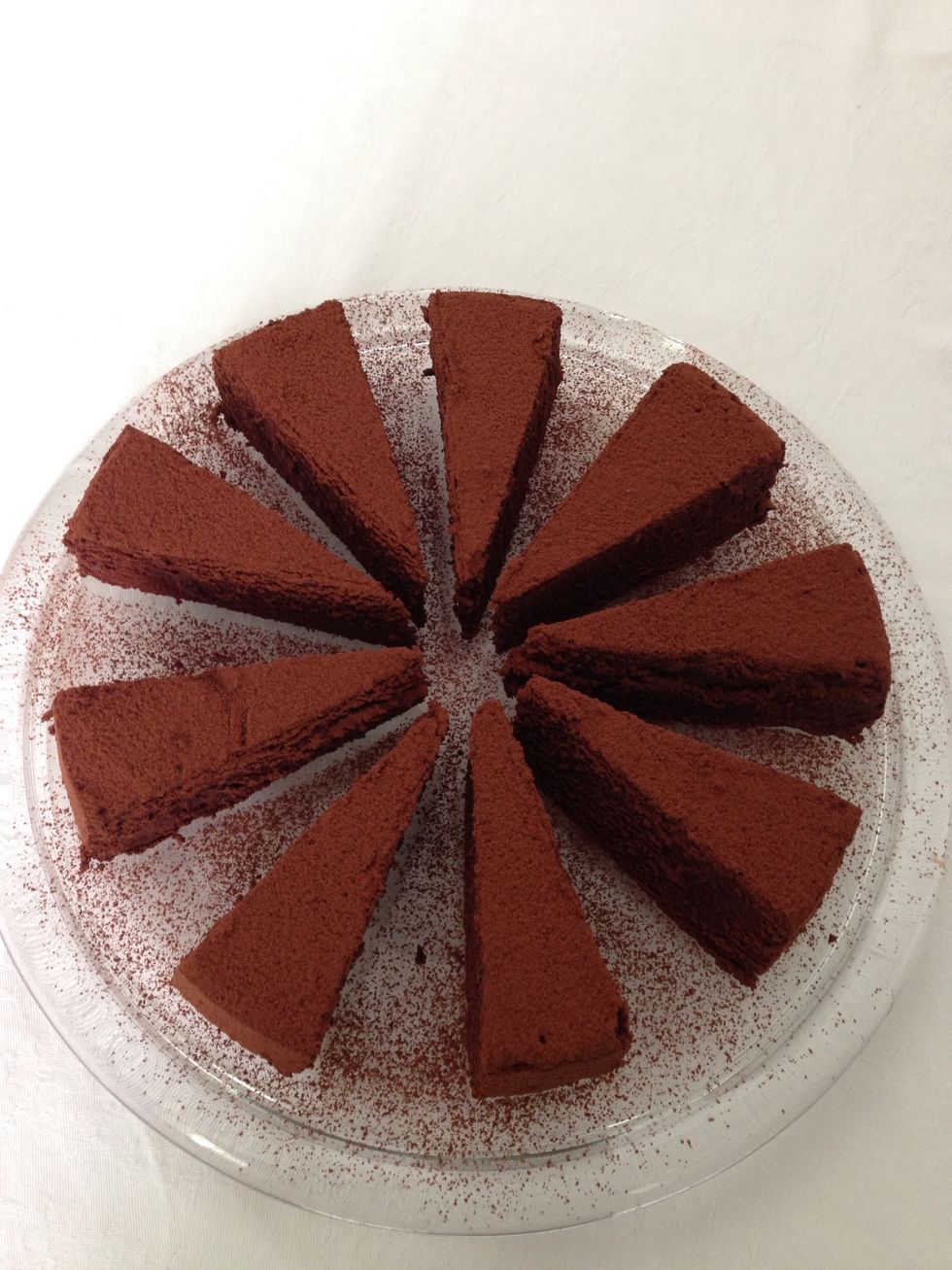 250.0g Chocolate 70% cocoa
100.0g Butter
100.0g Sugar - fine
50.0g Cocoa unsweetened + 10 gm for dusting
250.0g Almond milk
6.0g Eggs - big
Egg yolks = 110 gms
Egg whites = 300 gms
40.0g No-gluten cake mix
2.0Tbsp Vinegar to wipe all utensils used for eggs