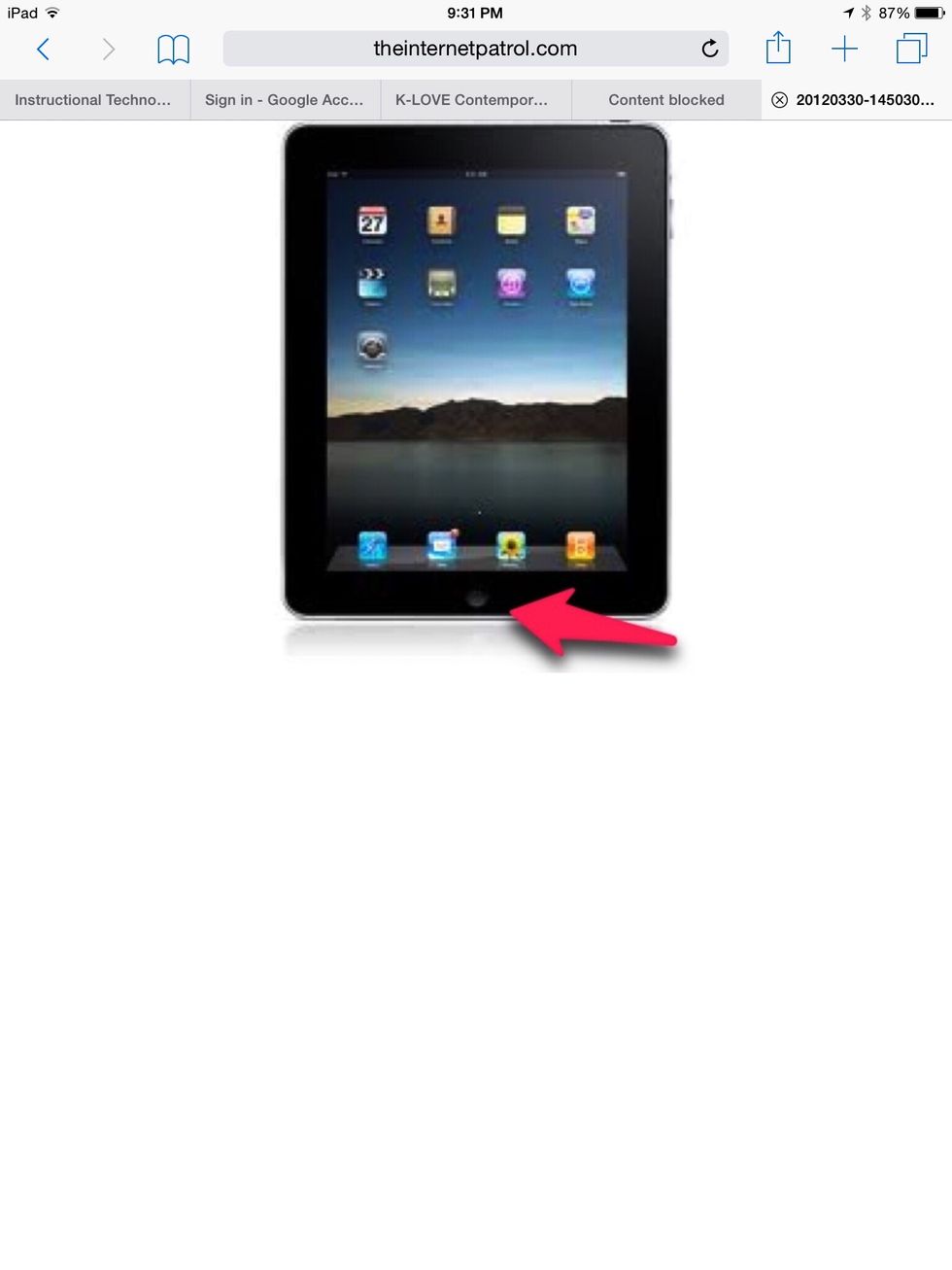 Quickly double press the Home Screen button on the bottom of your iPad.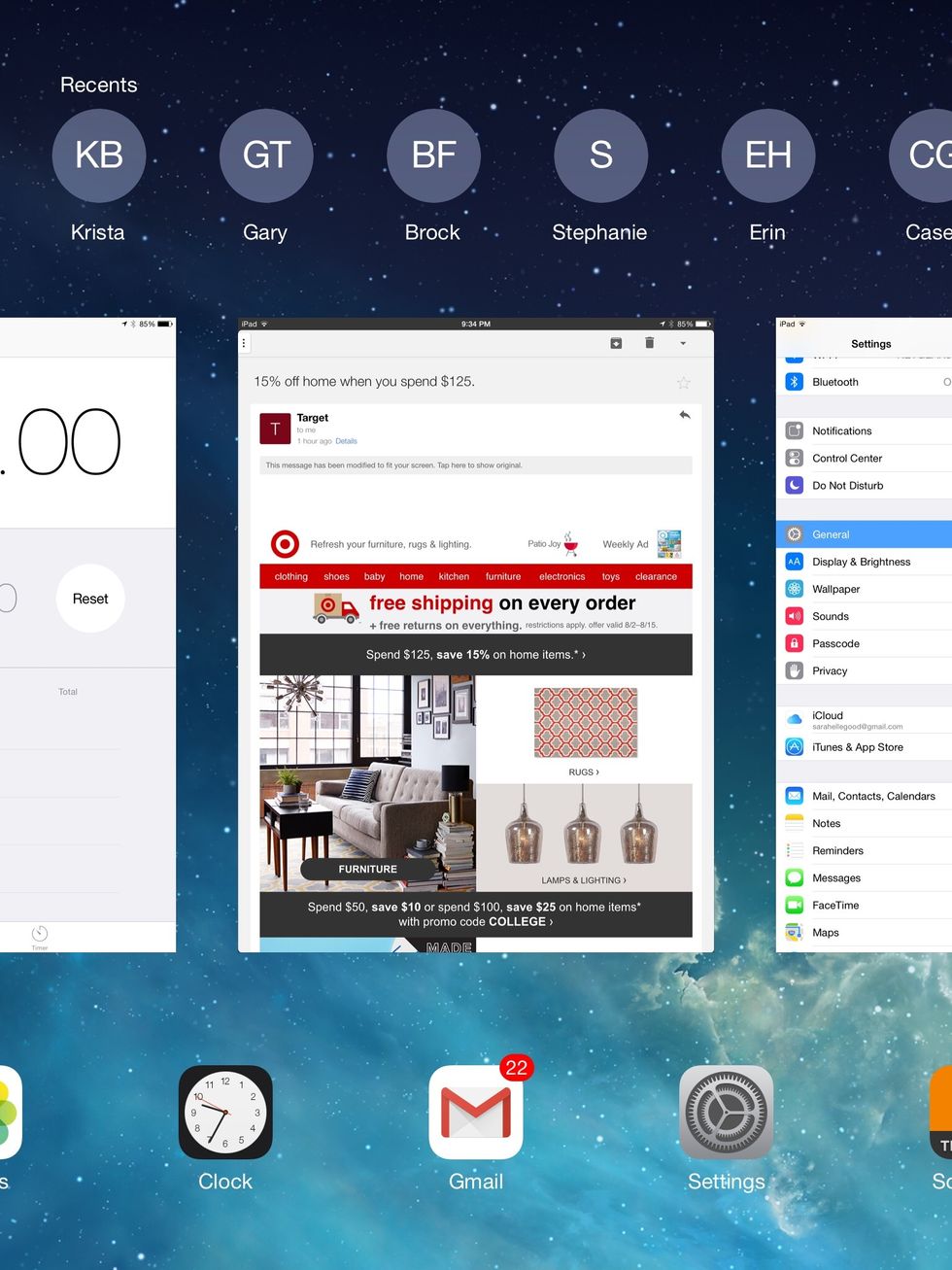 This screen will pop up showing all the apps you have open.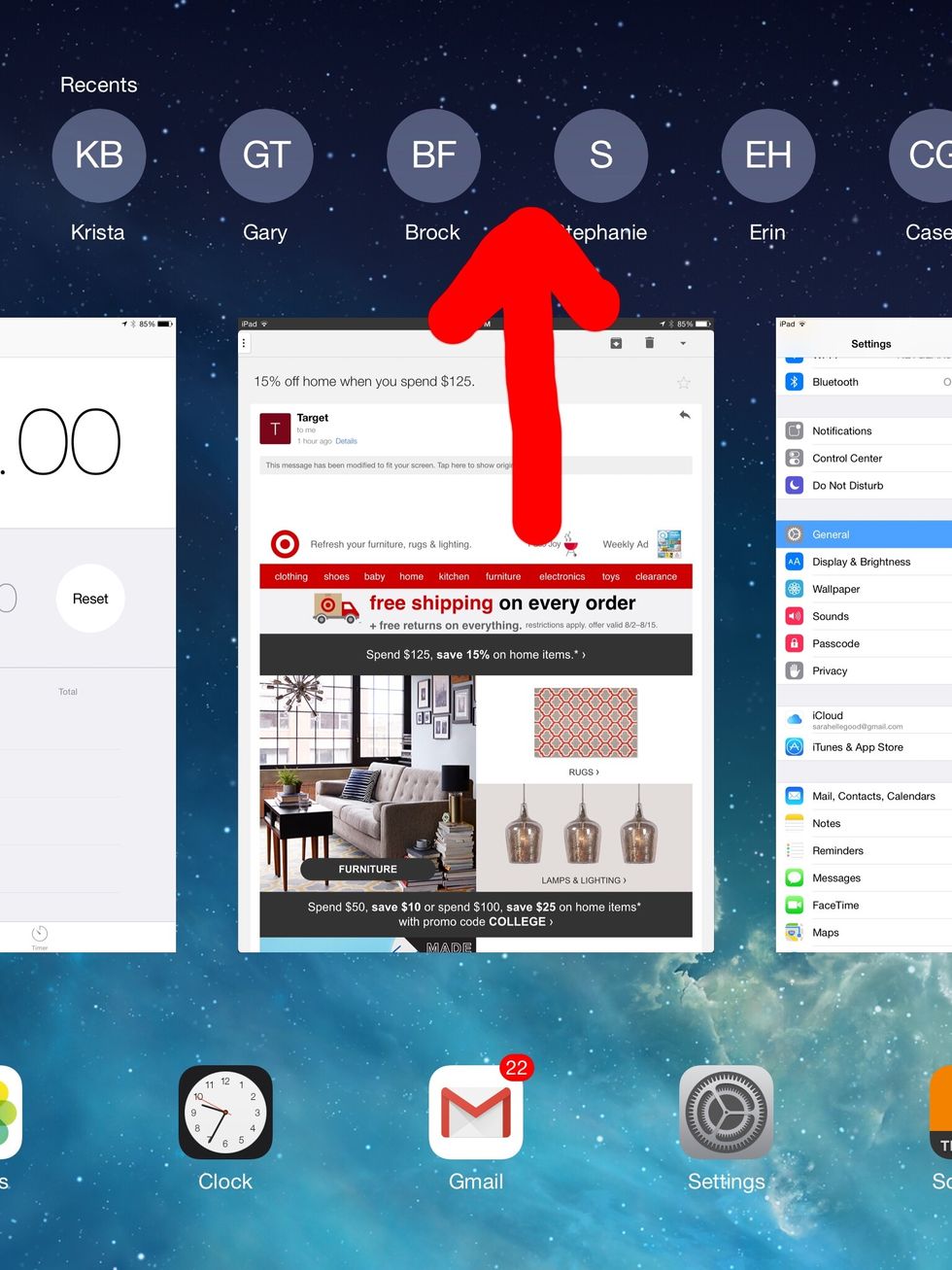 Swipe up on each window you would like to close.
When all windows are closed the menu screen will be the only window left. Tap the home button again and the screen is back to normal.