So I have this unfinished bag of holiday skittles and I'm like hmmm how can I close this with none falling out?
Take the part that you tore of the bag( it must be intact or this won't work) and twist it once
Put the flap thing inside of the bag. The flap and the opening should line up.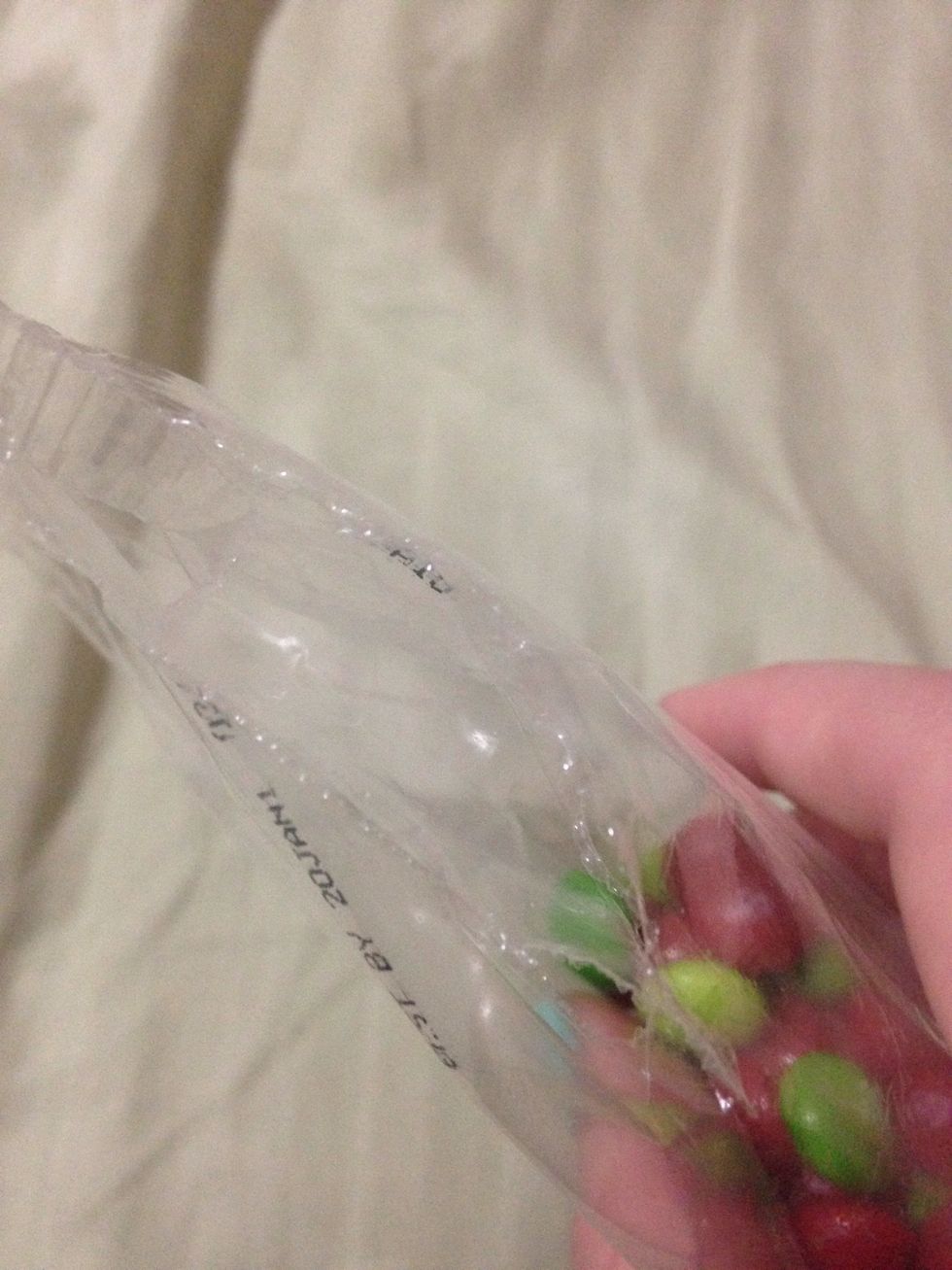 Side view of the flap inside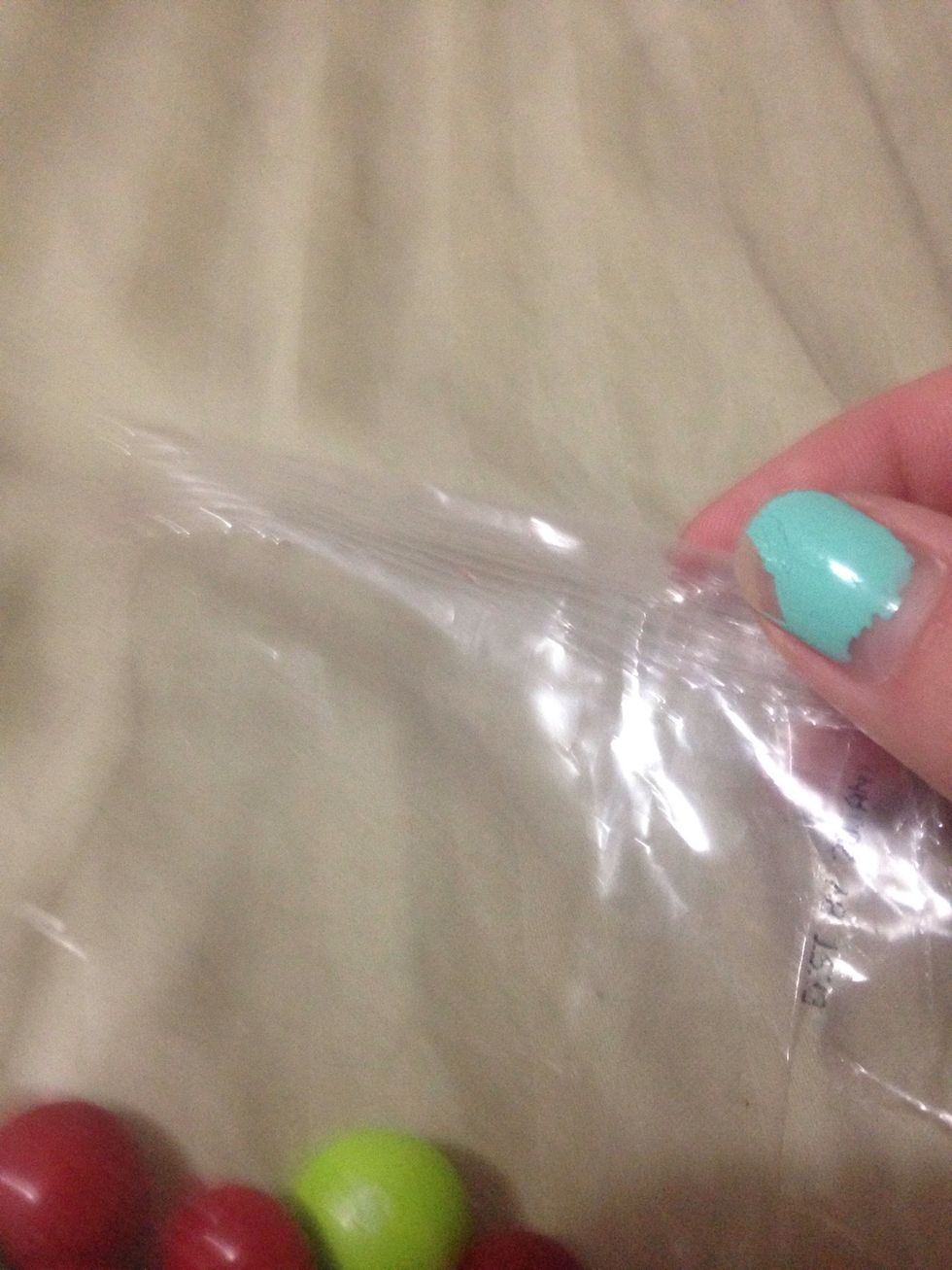 Fold the groovy part of the bag down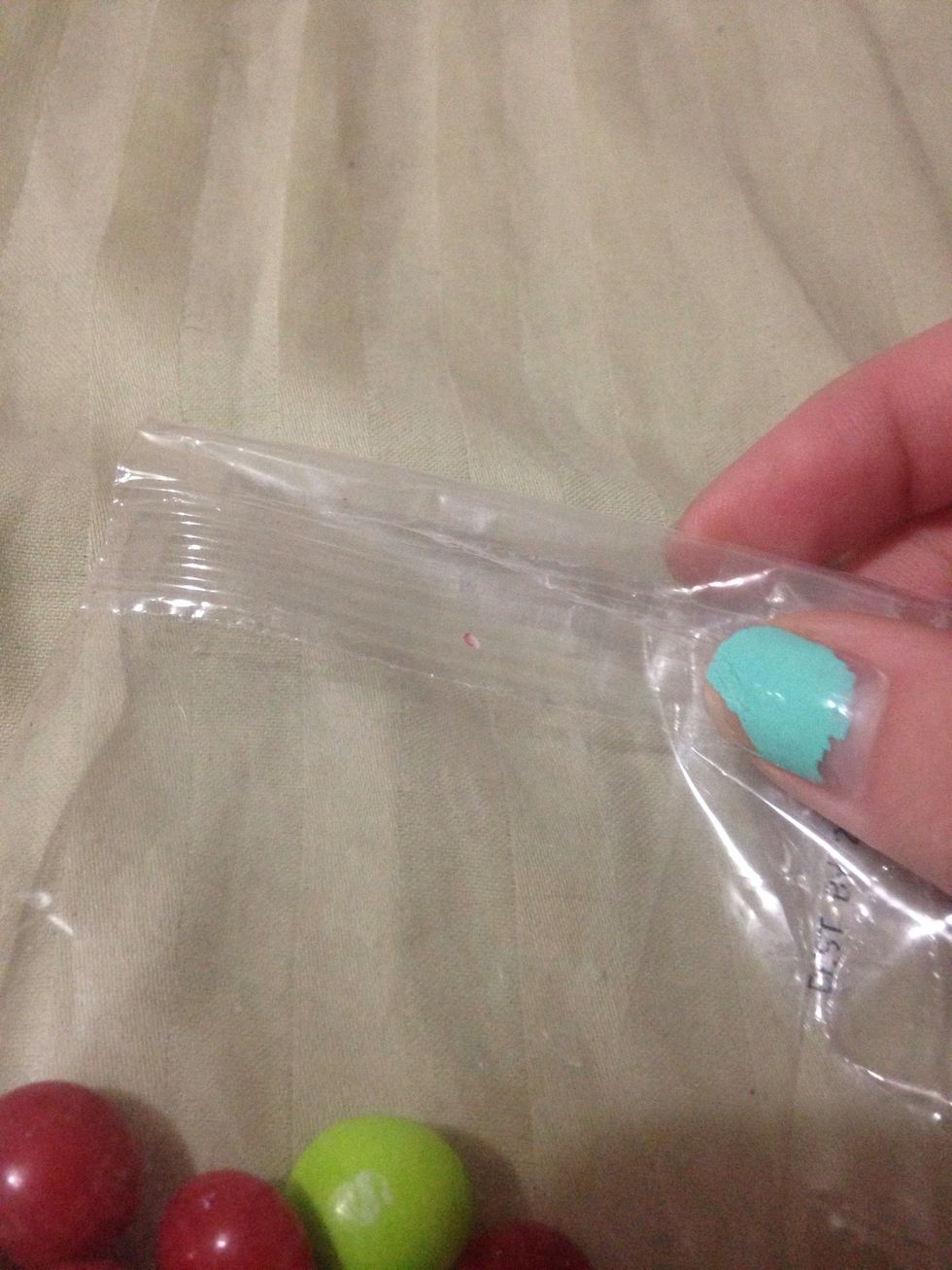 This is what it should look like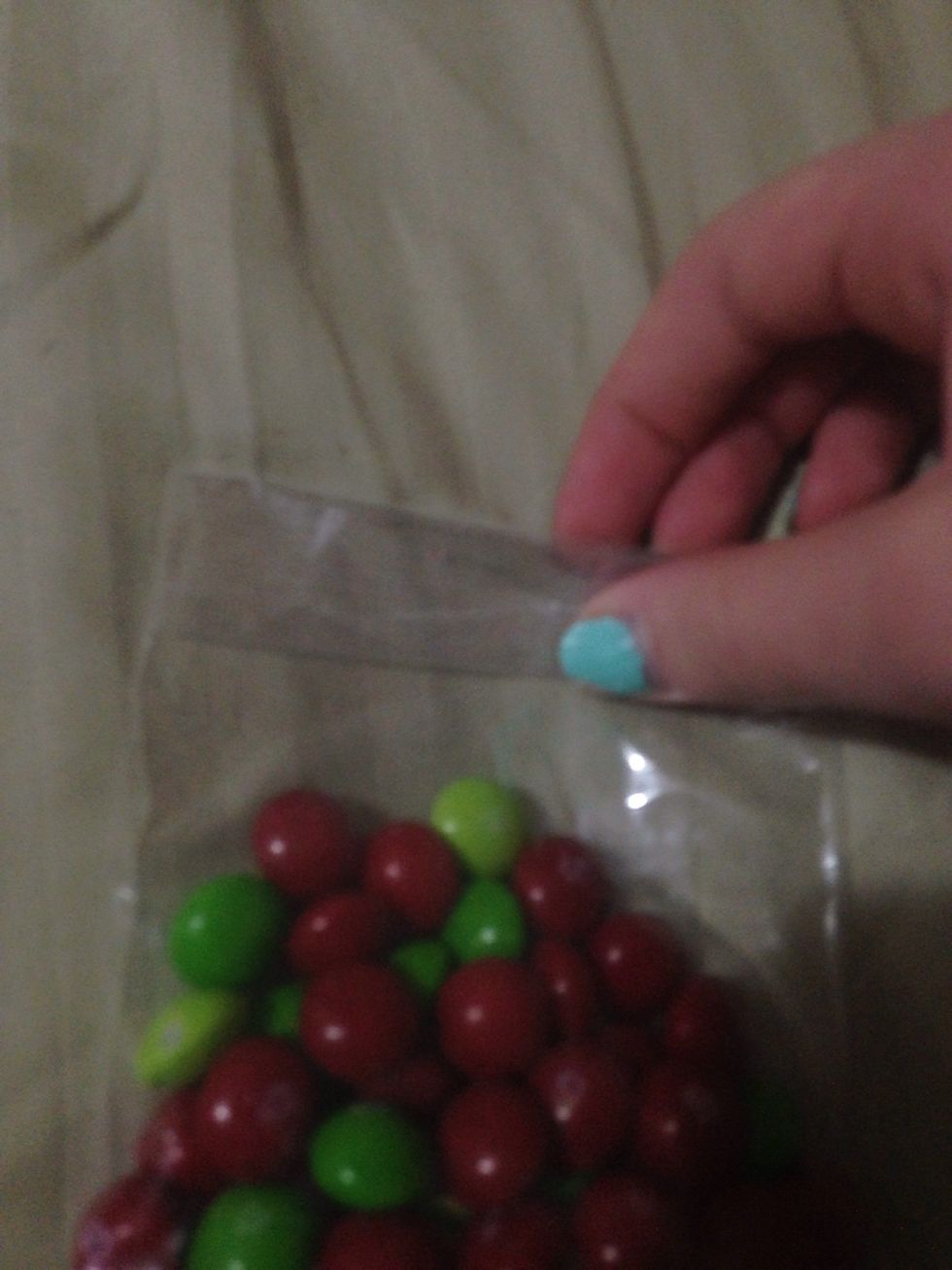 Fold down one more time using the last fold as a guide to fold it the same width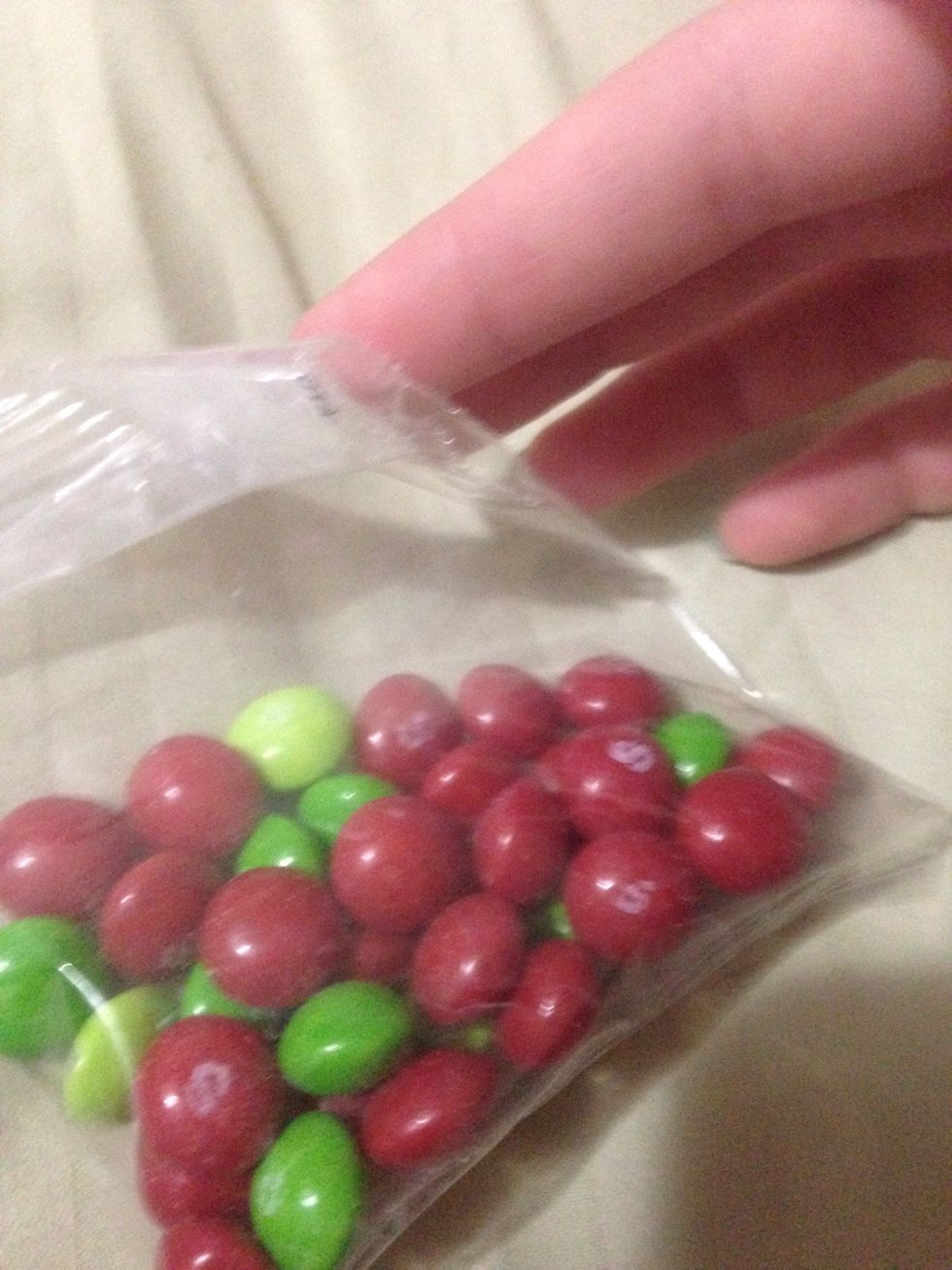 Fold down the flap and opening part from the top of the bag to the bottom of the opening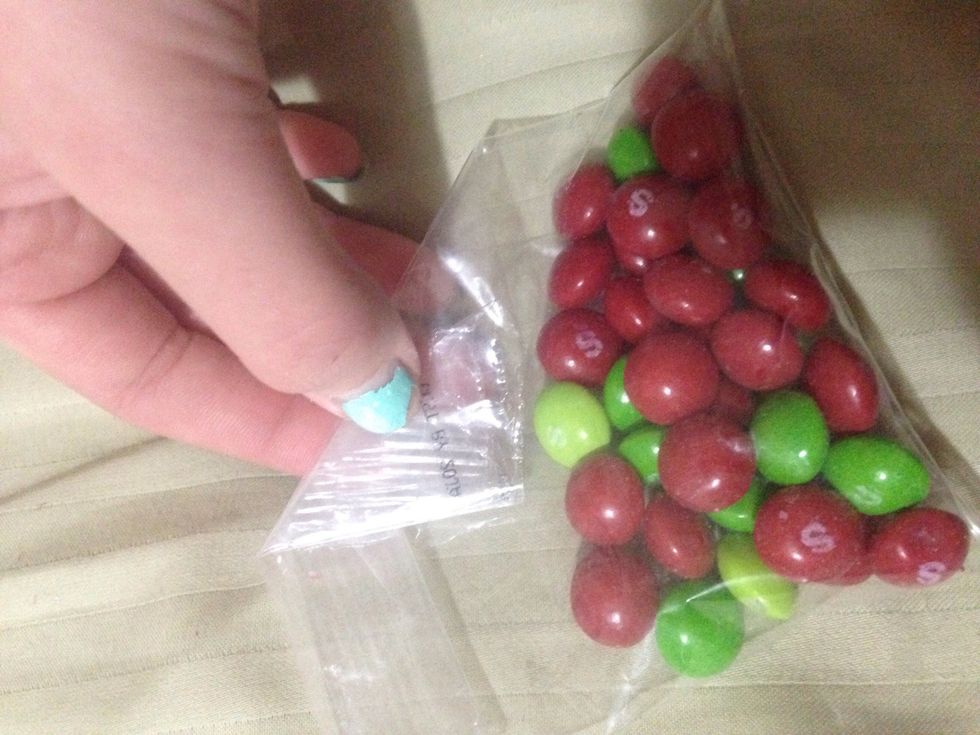 You should have this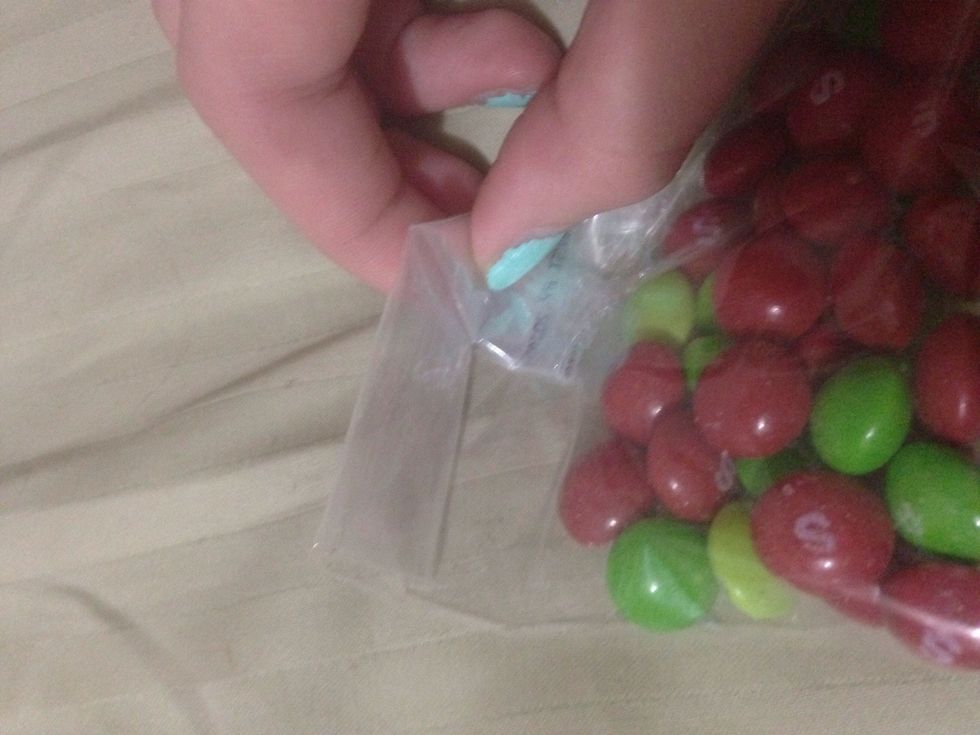 Now you going to fold down what's left of the top part the same width of the other folds on the top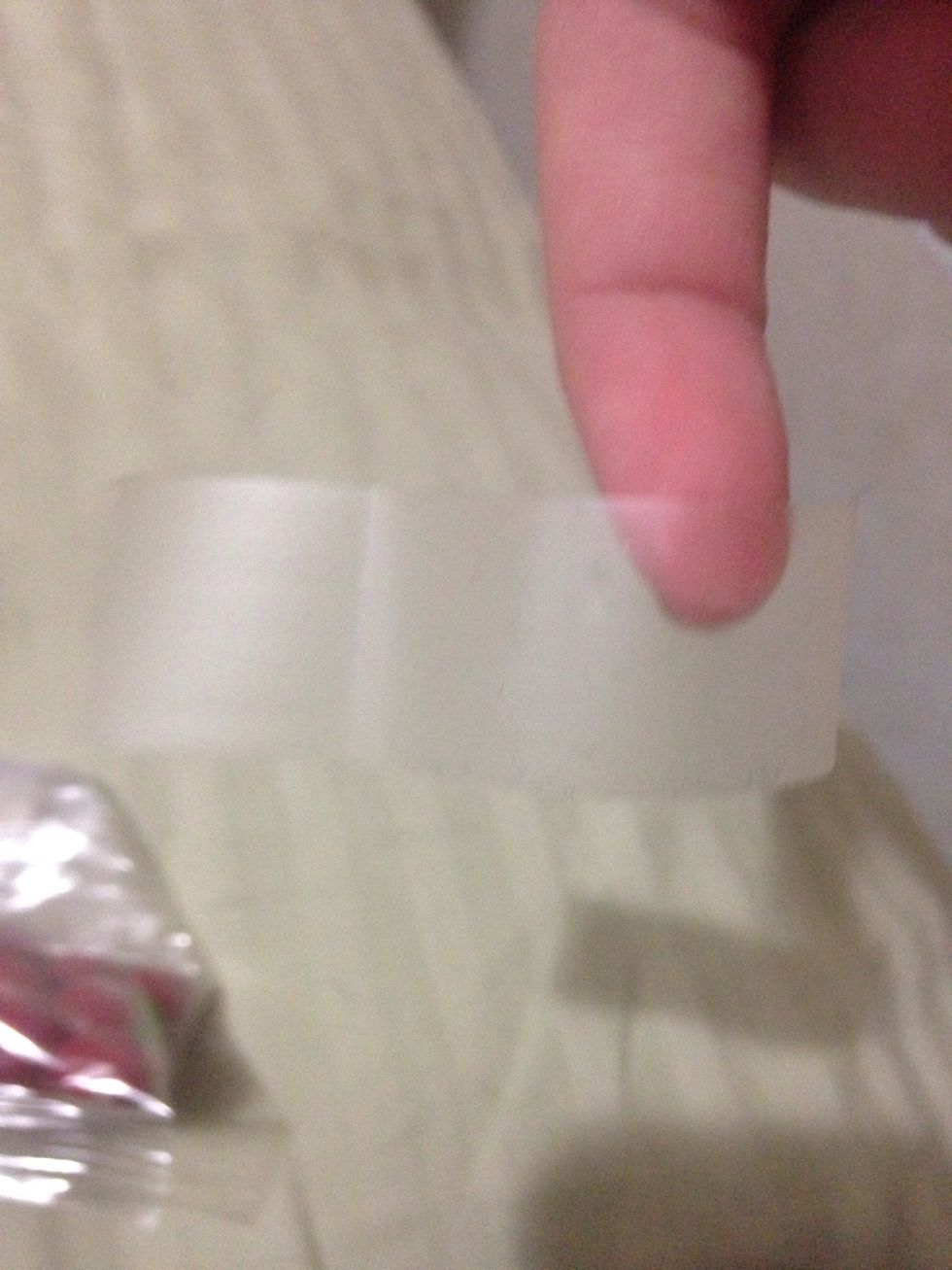 Take a piece of tape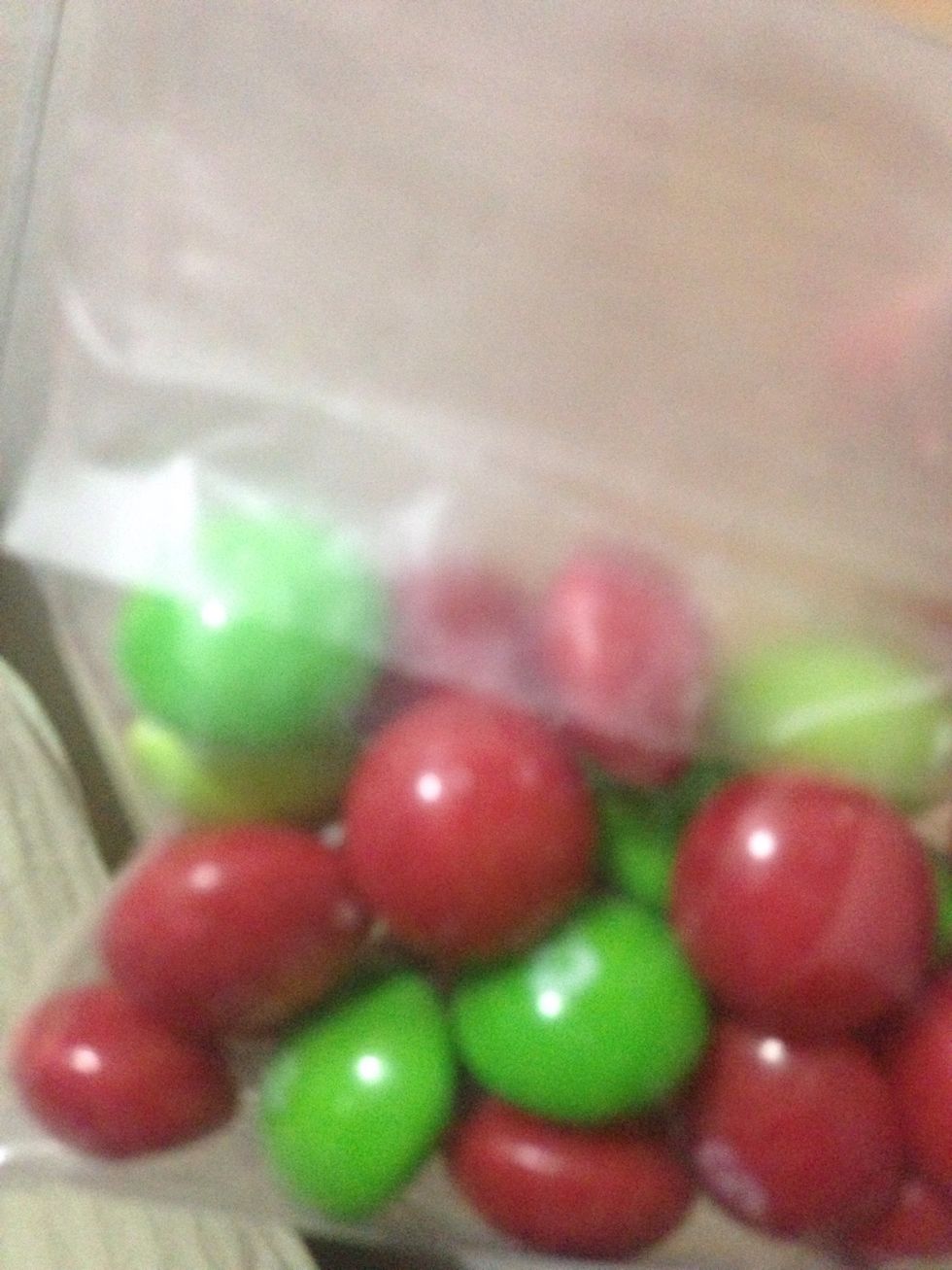 And tape what you folded
Final product
The creator of this guide has not included ingredients