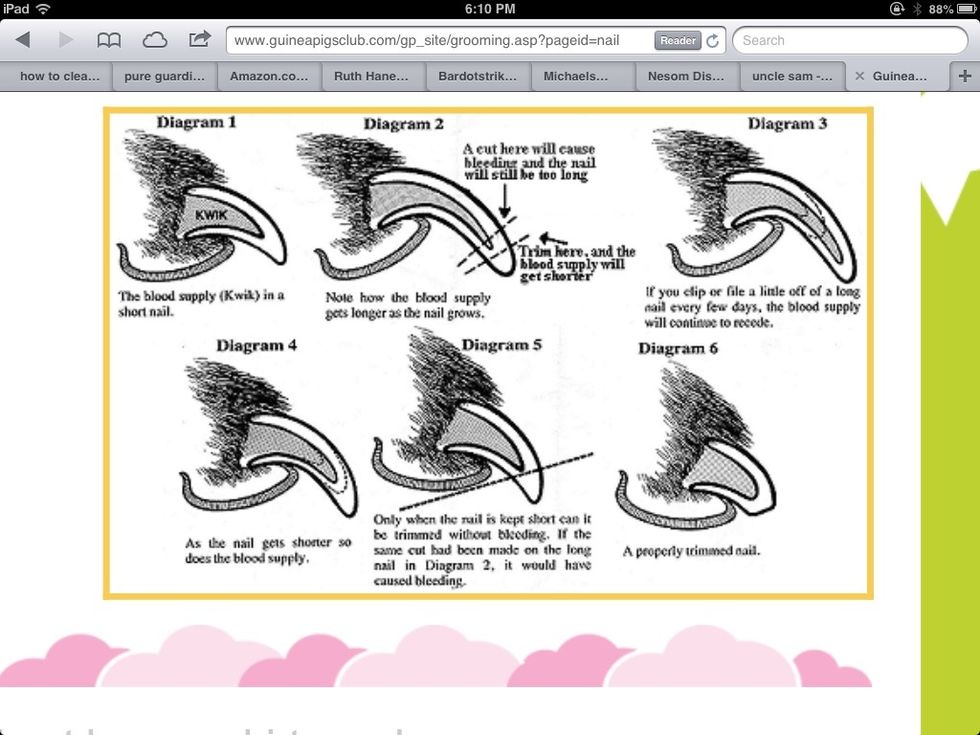 If you hold your guinea pigs's nails up to the light, you should be able to see a small light pink vein. That is called the quick. Do NOT clip it, or it will bleed and be extremely painful to your pig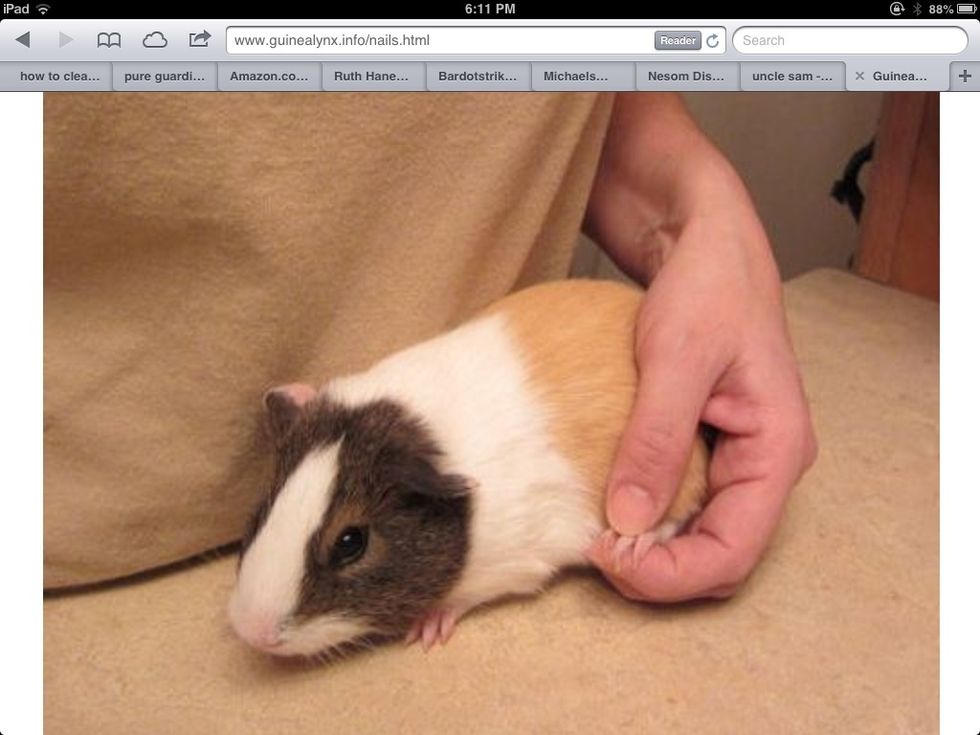 If you accidentally clip it, apply stypic powder or flour to it to stop the bleeding. Hold the foot gently but firmly.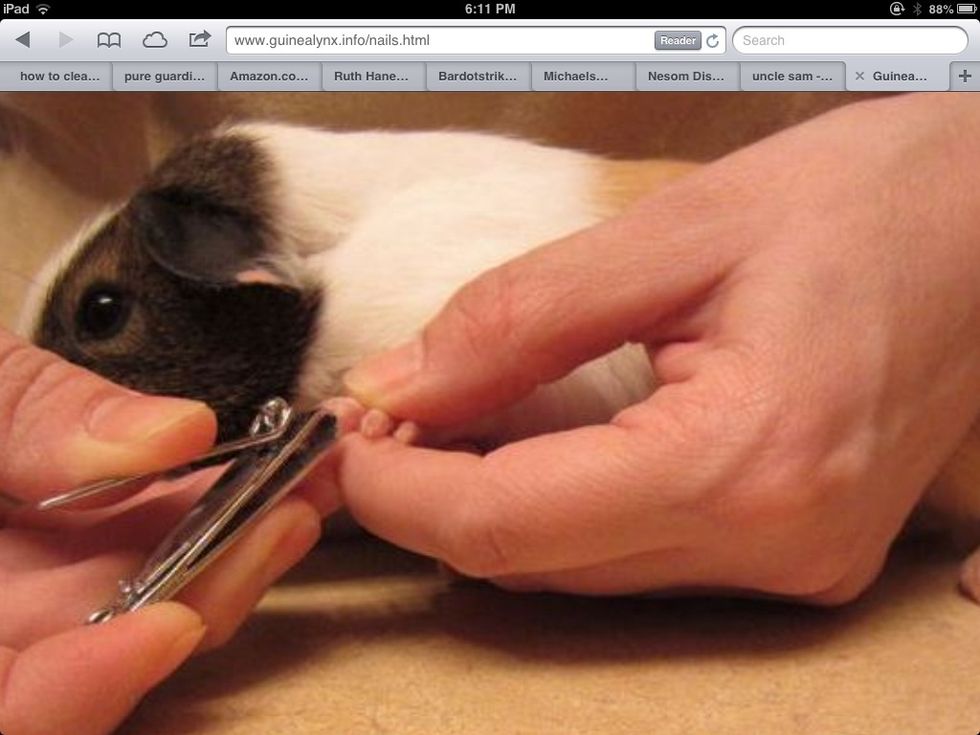 Carefully position the nail clippers. Make sure your guinea pig is not squirming or moving around.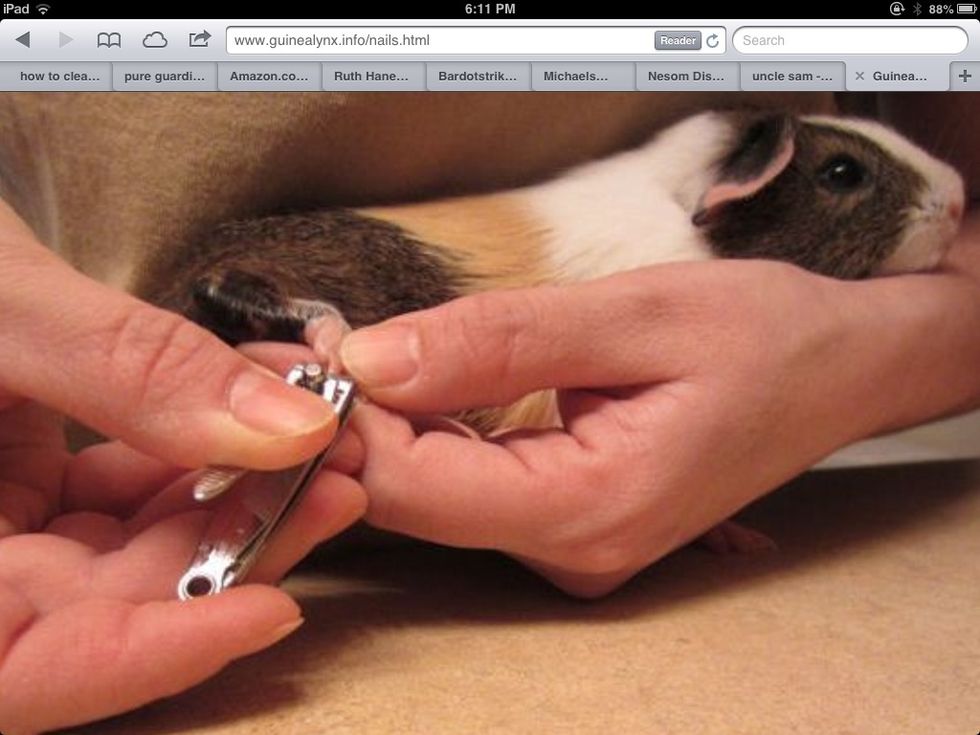 Clip the nail, being careful not to clip too close to the quick.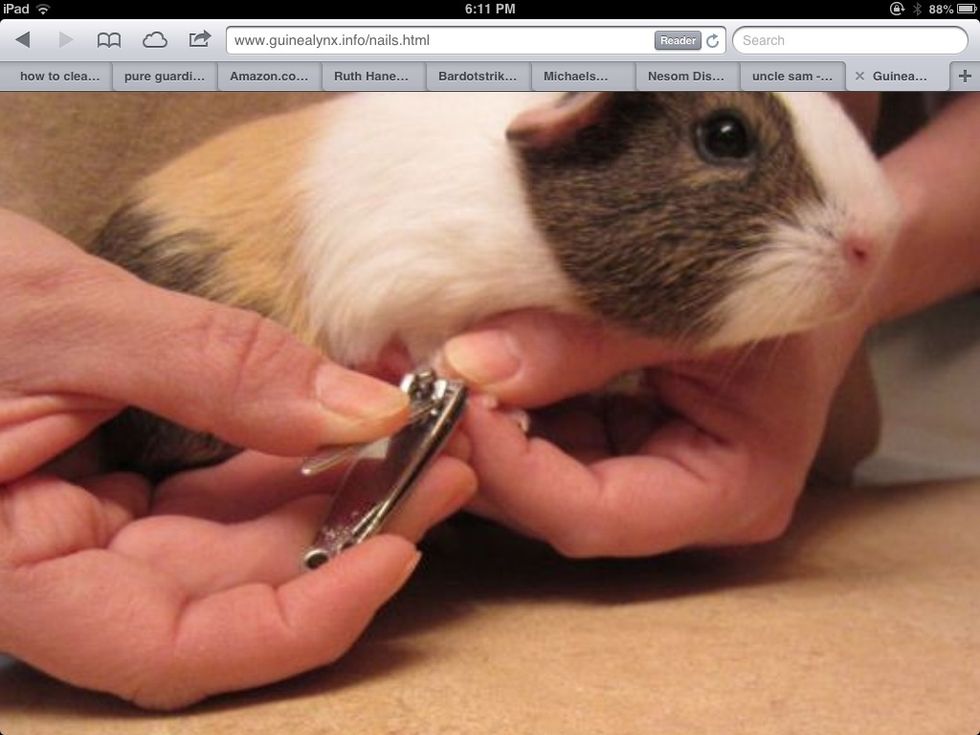 Repeat for each nail. Remember to be patient!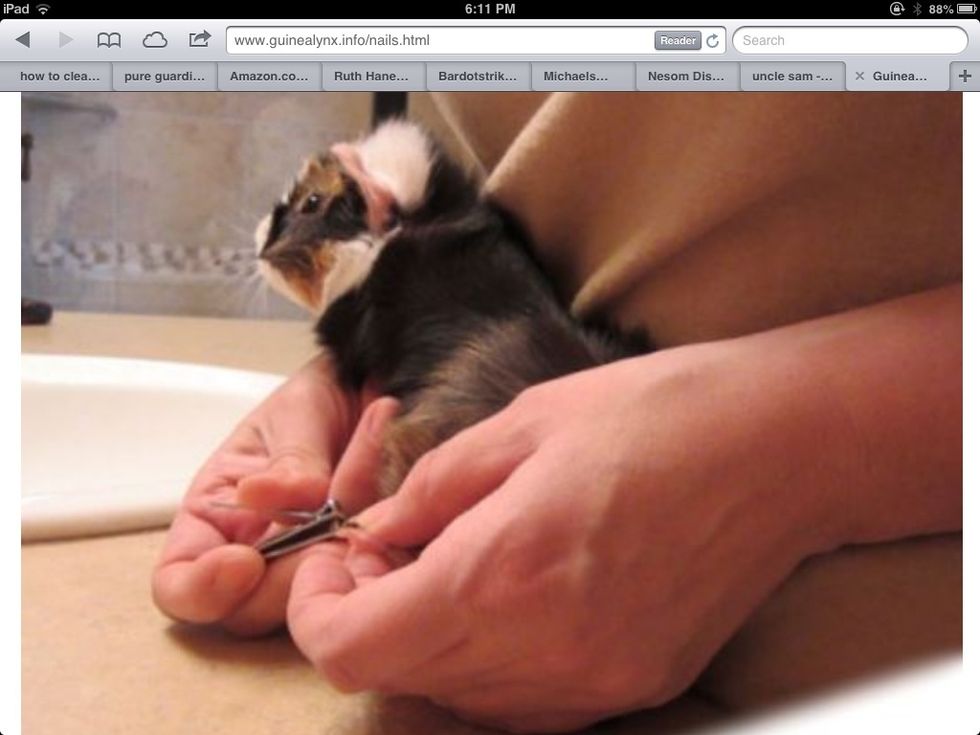 Repeat for the rest of the feet. You don't have to do it all at once. You can give them a baby carrot or another treat, so they'll learn to tolerate the process. Take your time and use it to bond!
Nail clippers (human or specifically for pets)
Guinea pig
Stypic power or flour
(Opt) towel