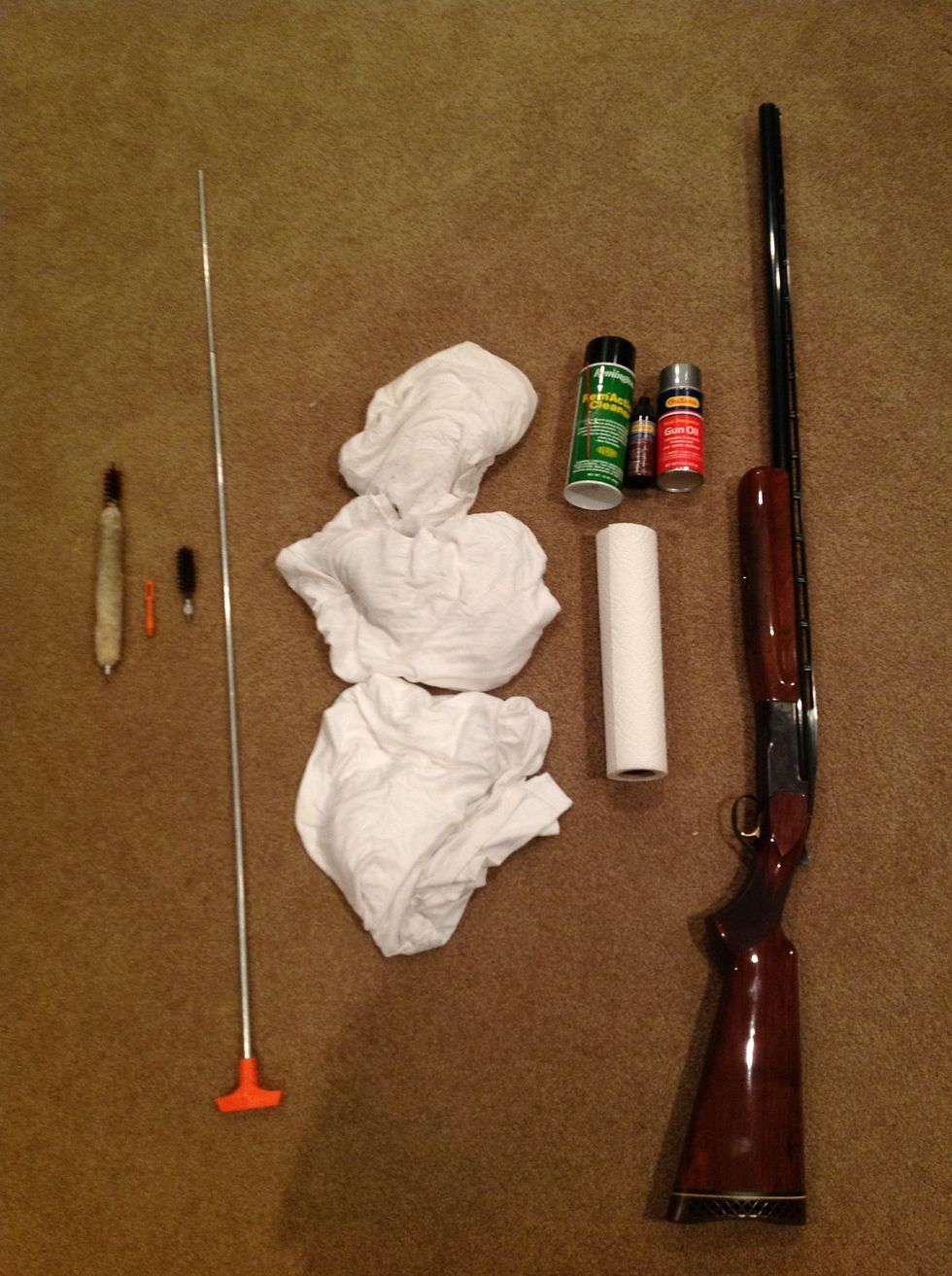 Gather your supplies.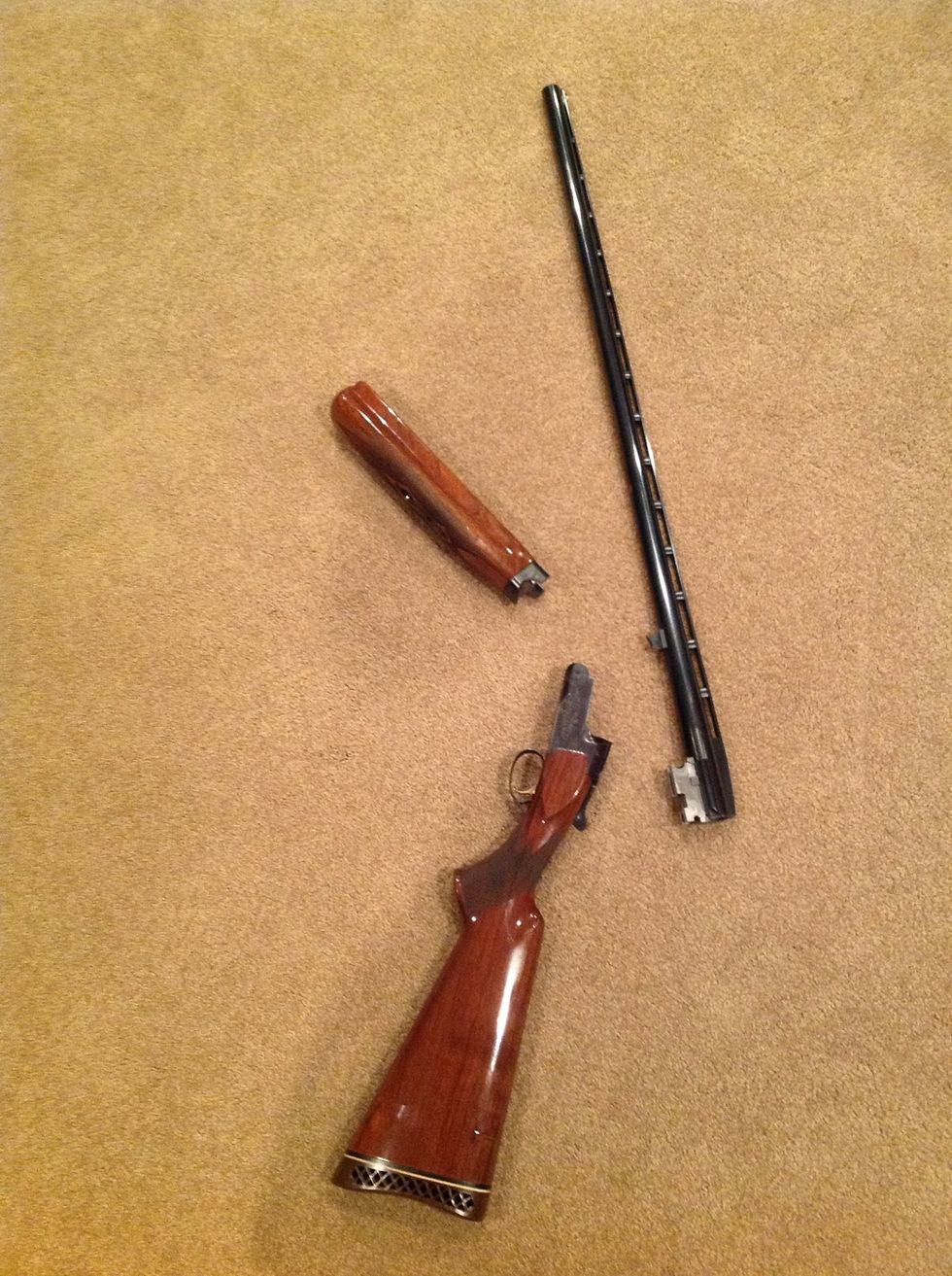 Disassemble your gun.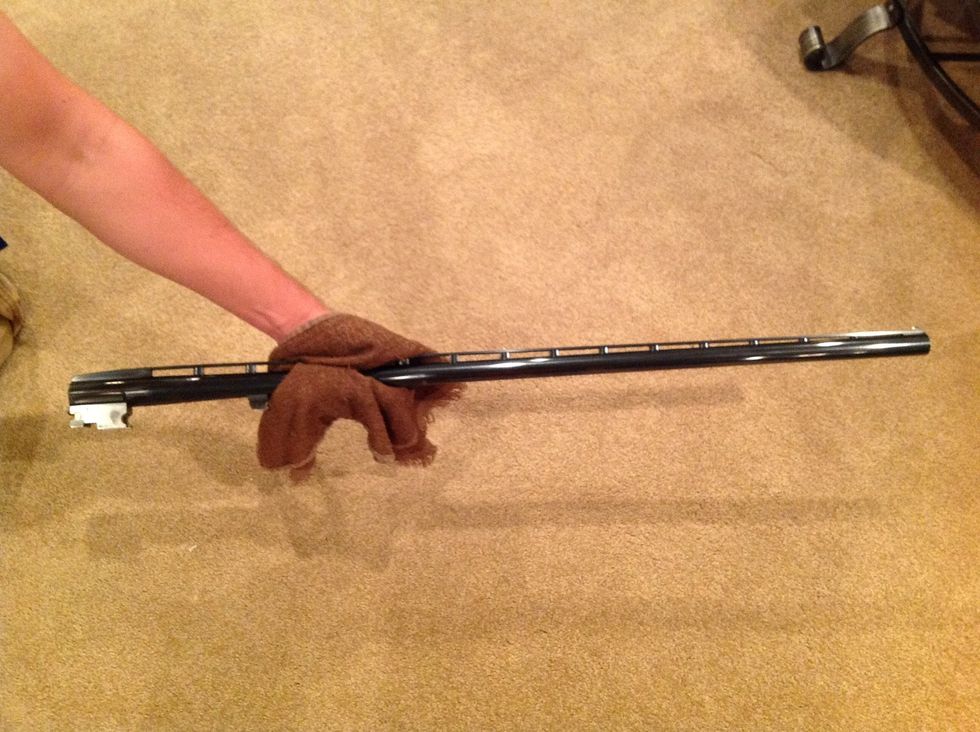 Get barrel. Make sure to hold with a towel.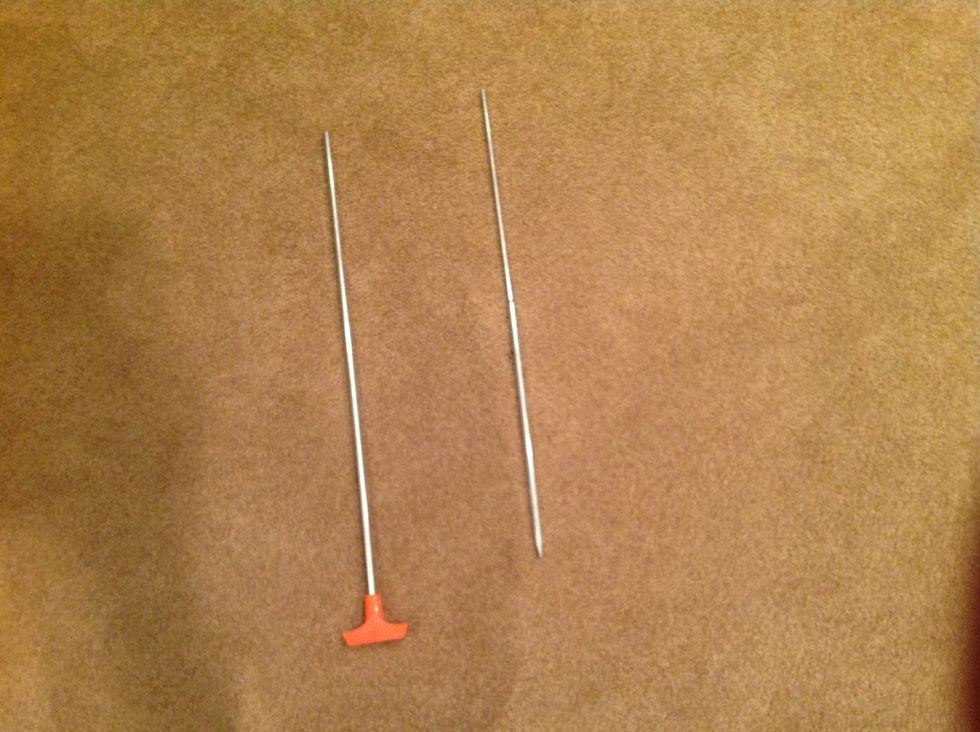 Retrieve cleaning rod.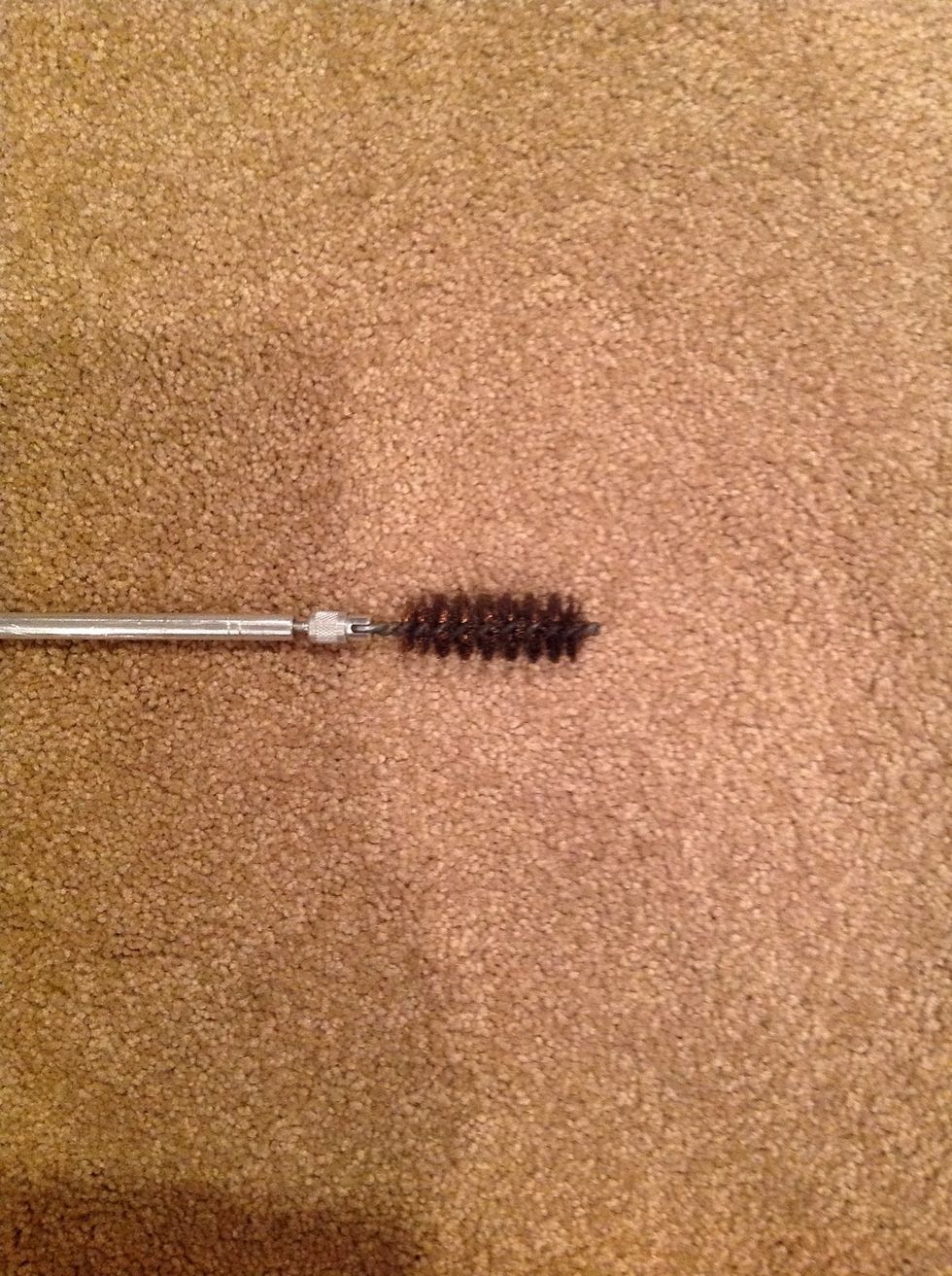 Screw bristle end onto rod.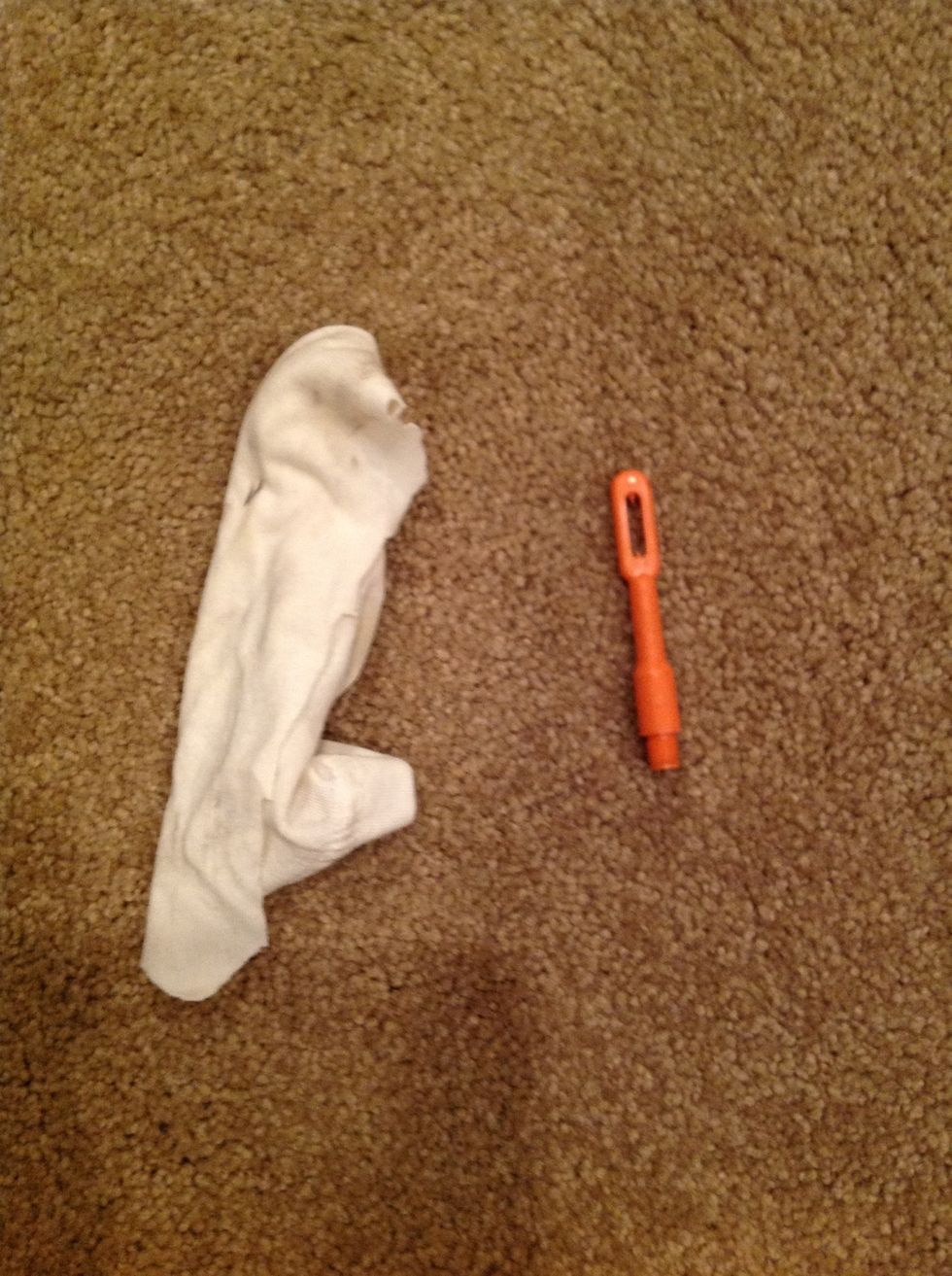 Take a small piece of a rag and thread it through the holed rod end.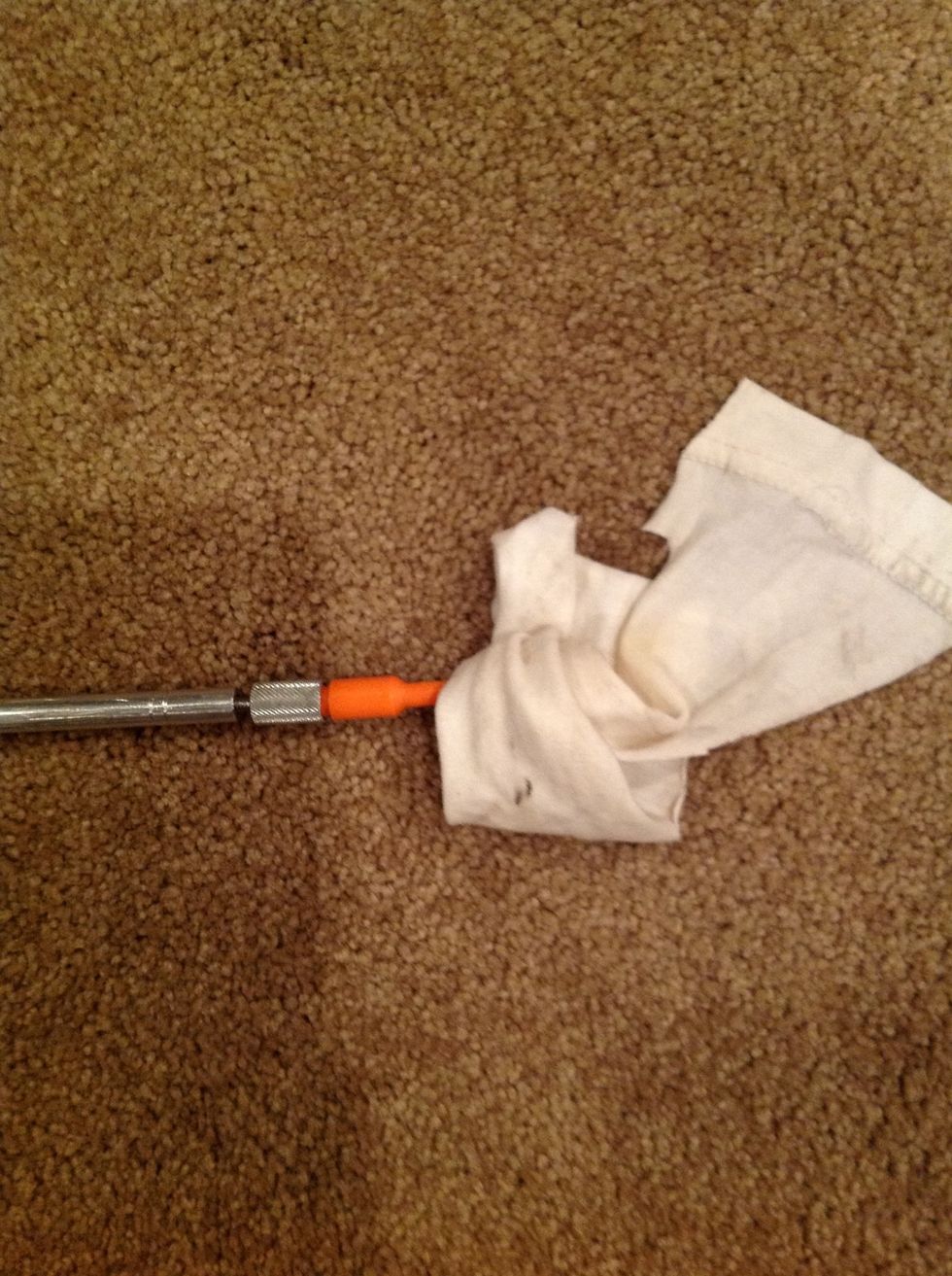 Attach to rod.
Lubricate the cloth with oil. (LUBRICATE. Not douse.)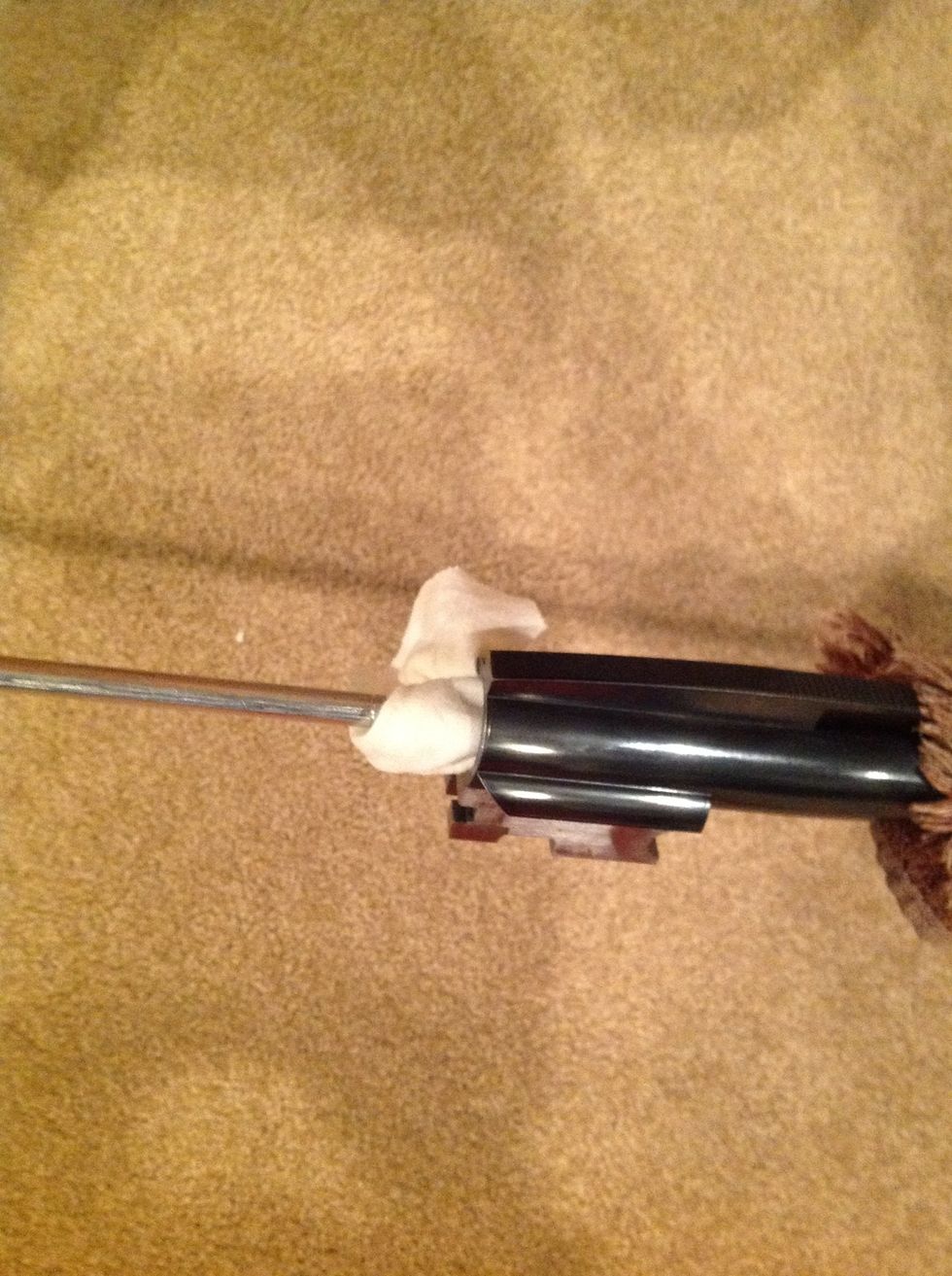 Put the rod into the stock end of the barrel.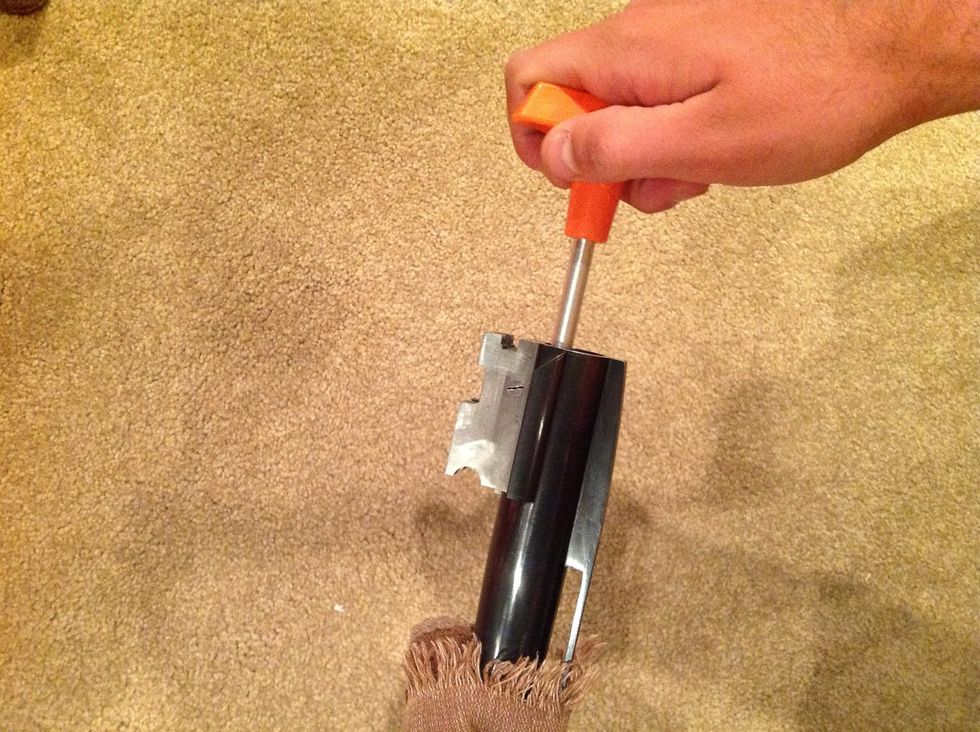 Push the rod through the barrel around 15 times with a corkscrew motion.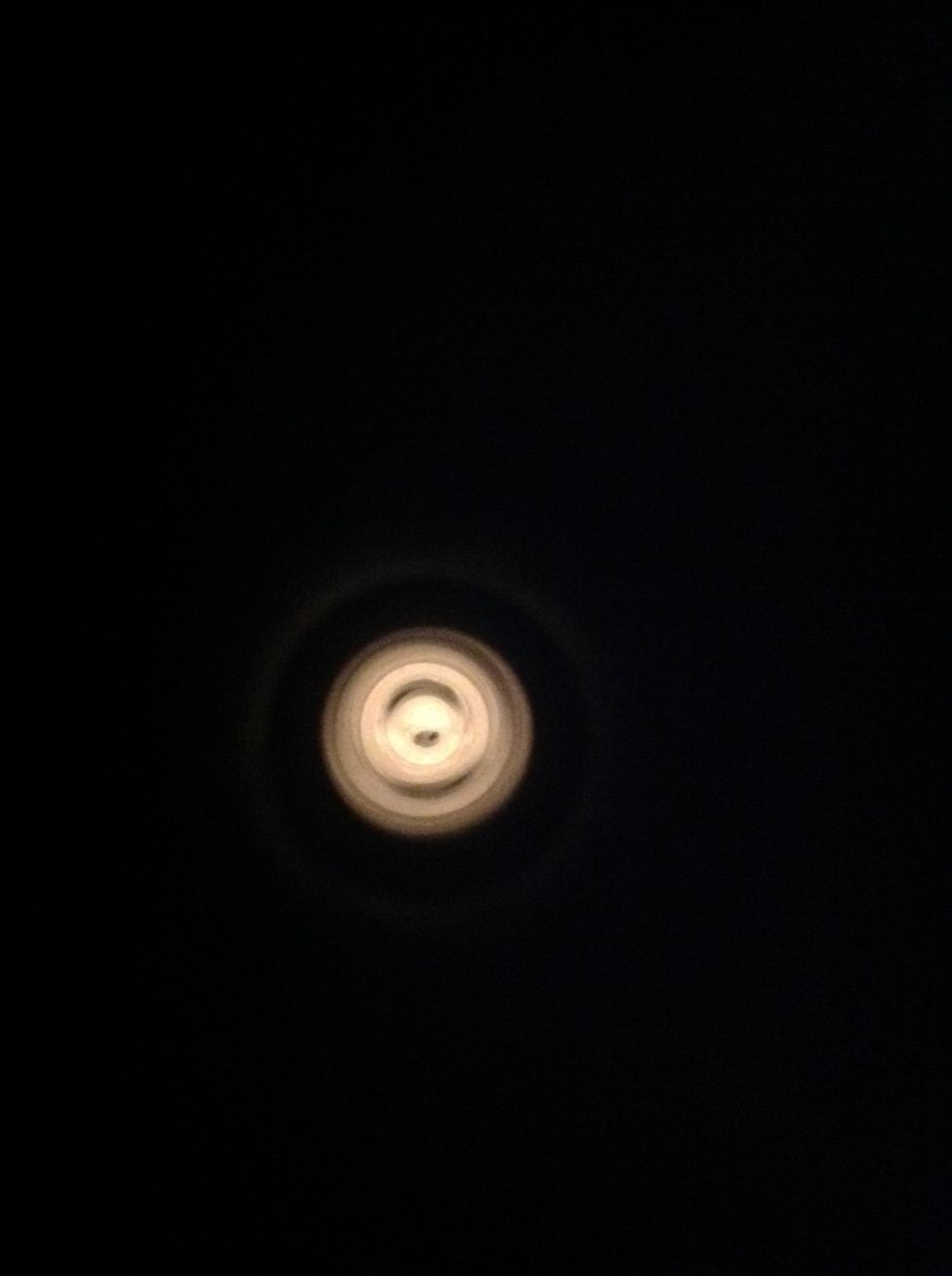 Look inside the barrel to make sure that it has a smooth, shiny finish.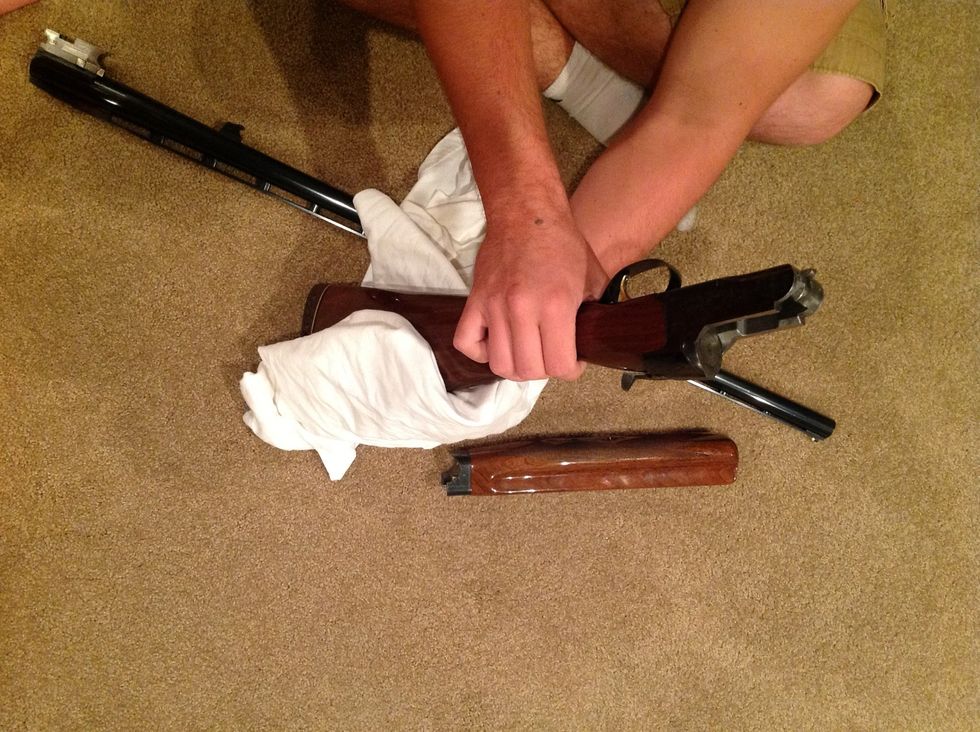 Wipe entire gun down with clean rag.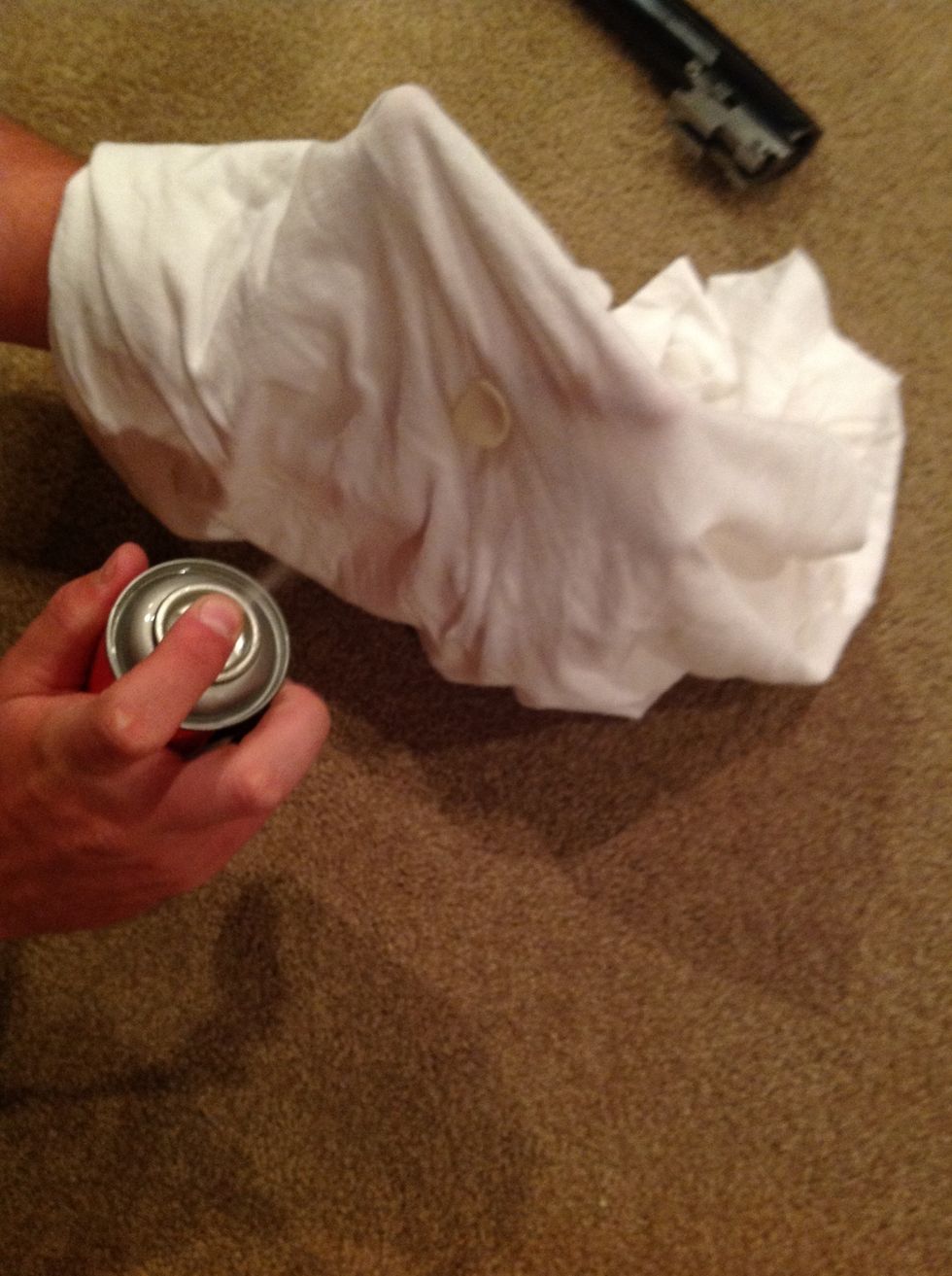 Spray rust-preventive oil on a rag.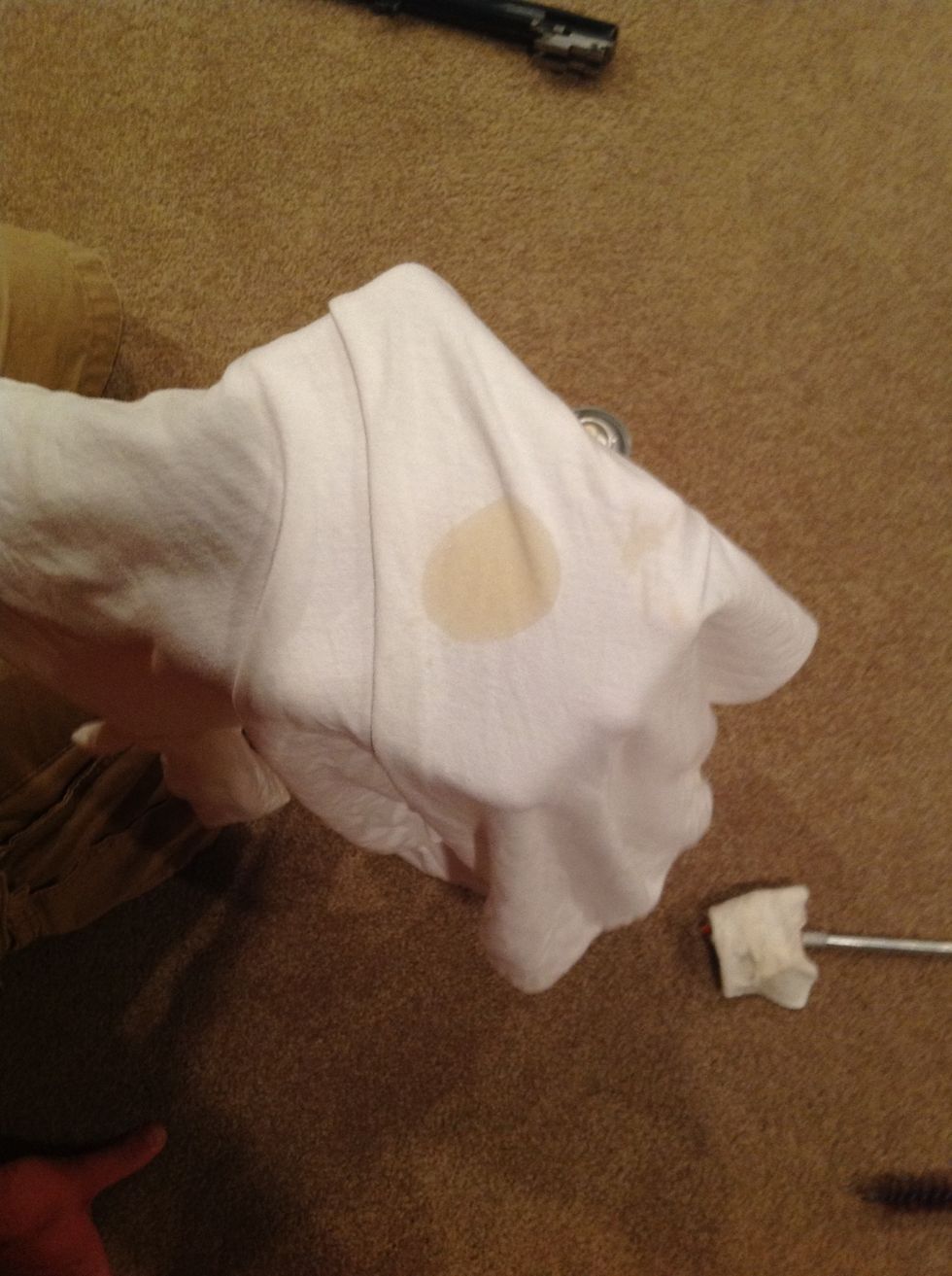 Should look like this.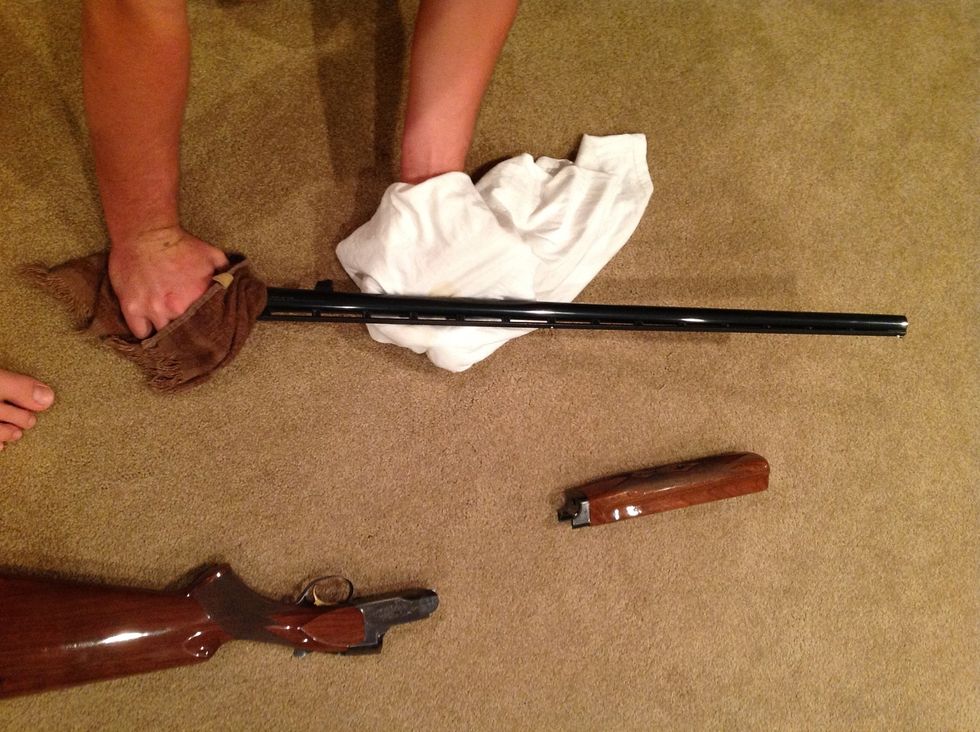 Wipe down the barrel with oil.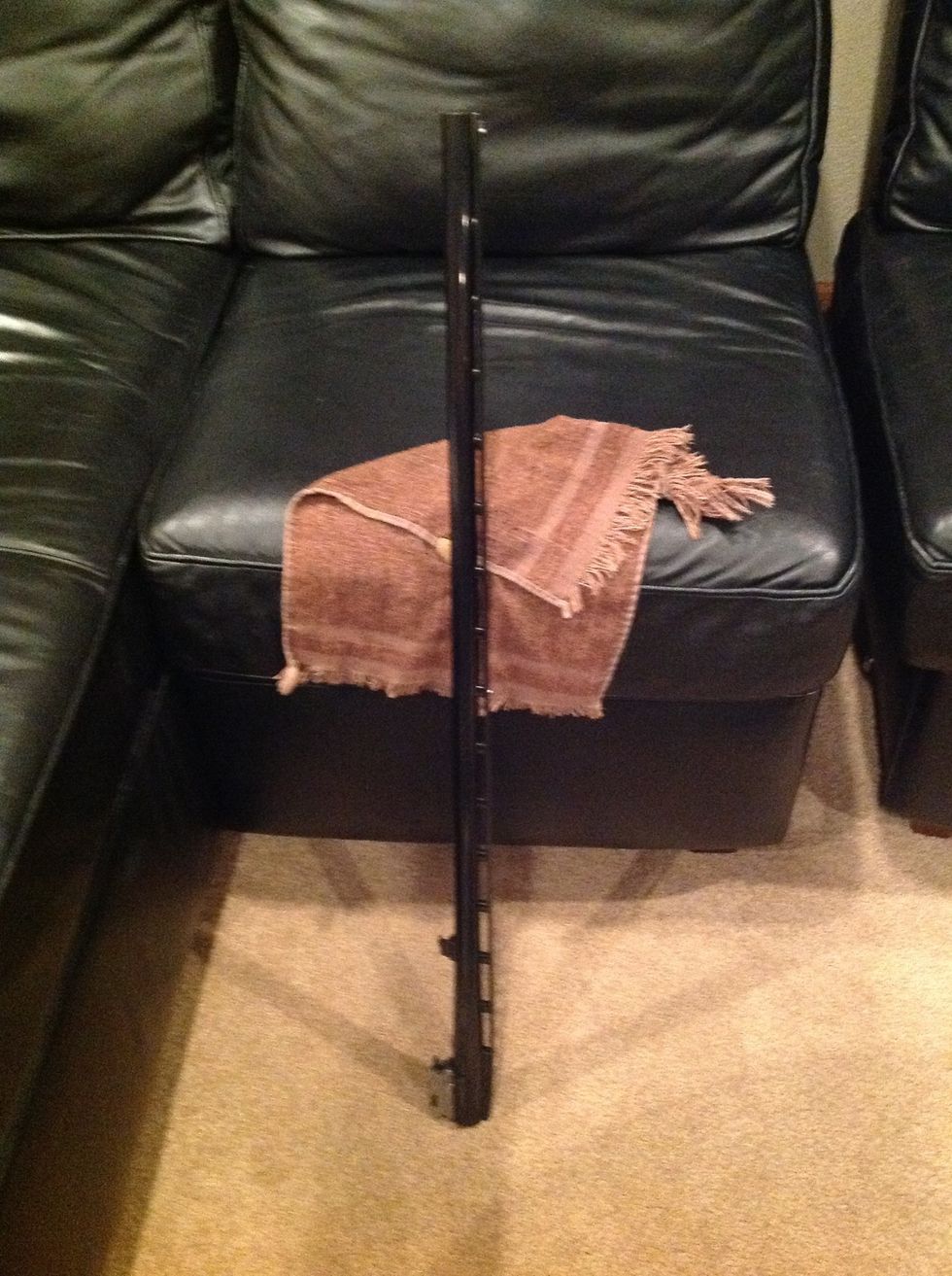 Set barrel aside.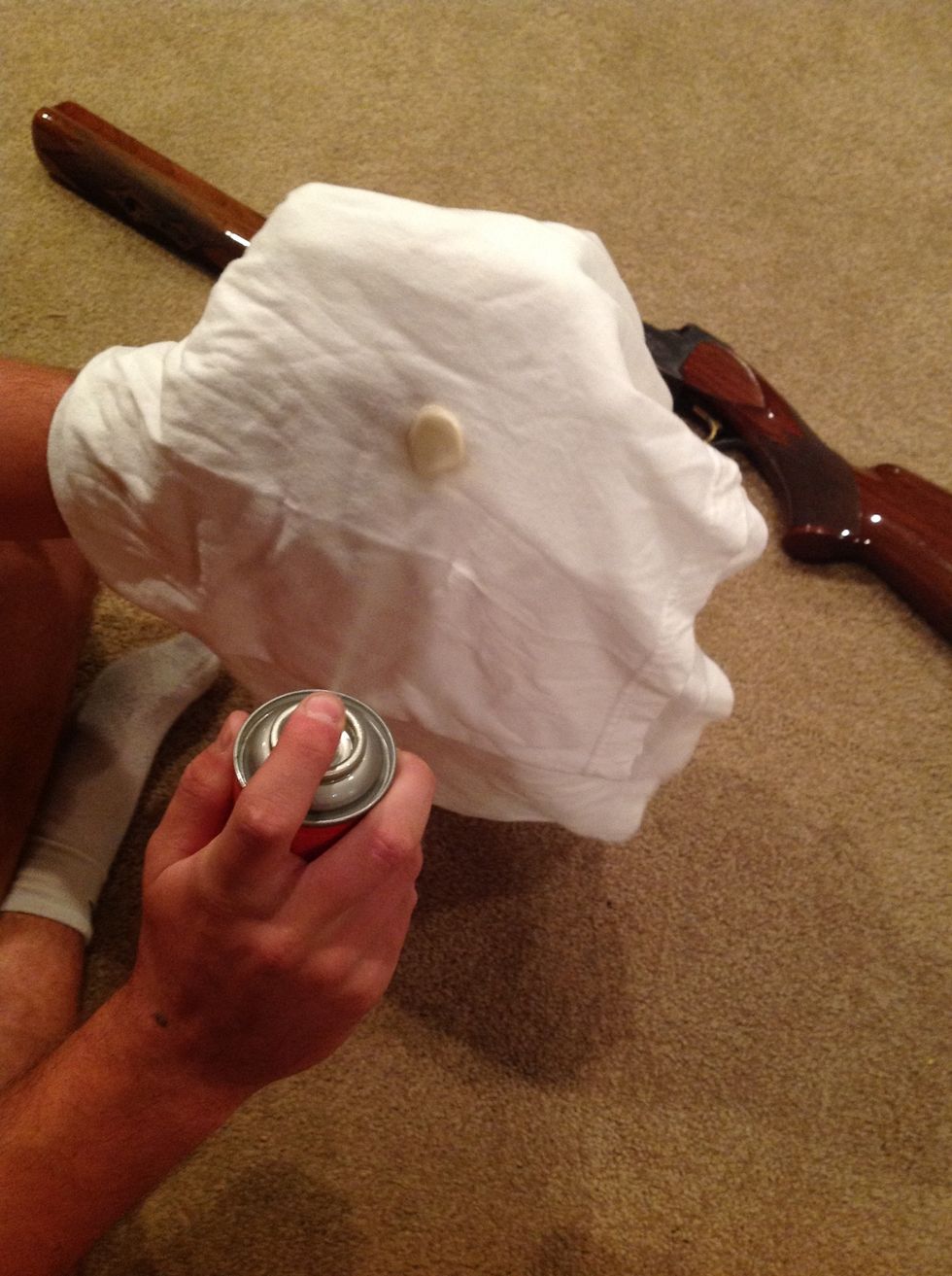 Reapply oil to the rag.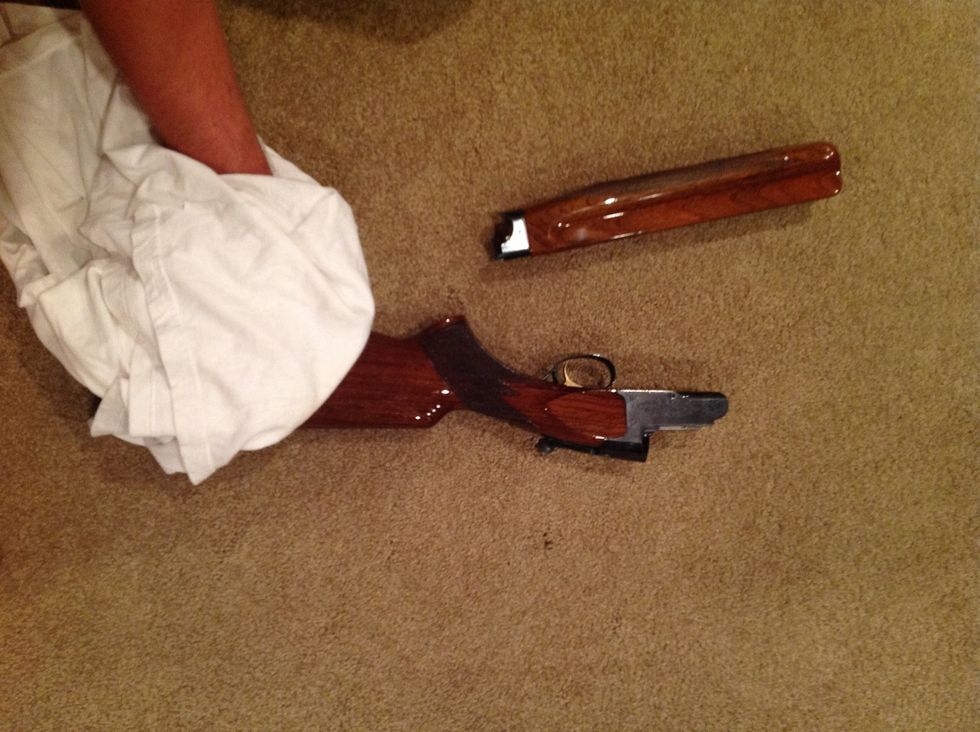 Oil the rest of the gun.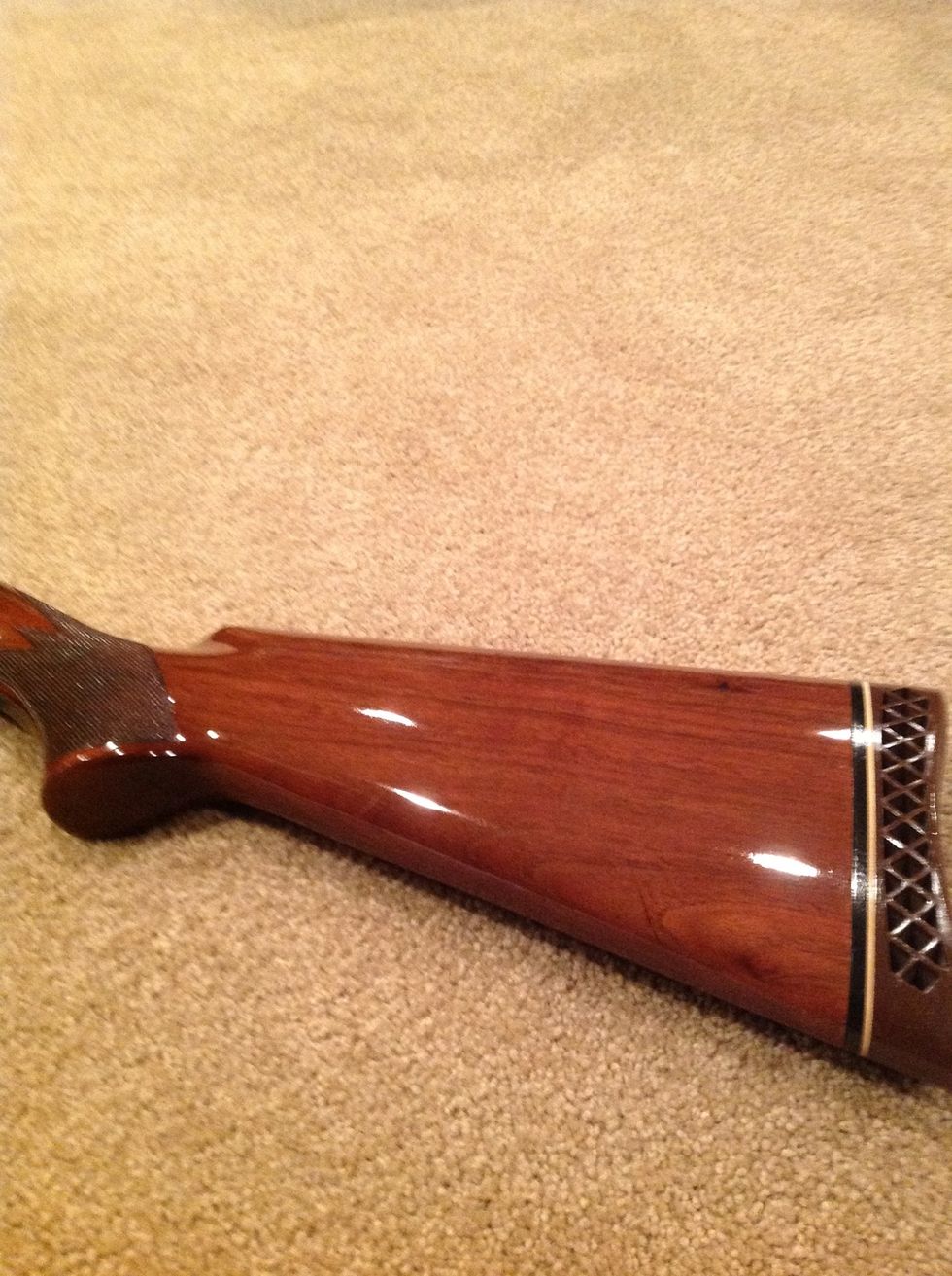 Shiny (: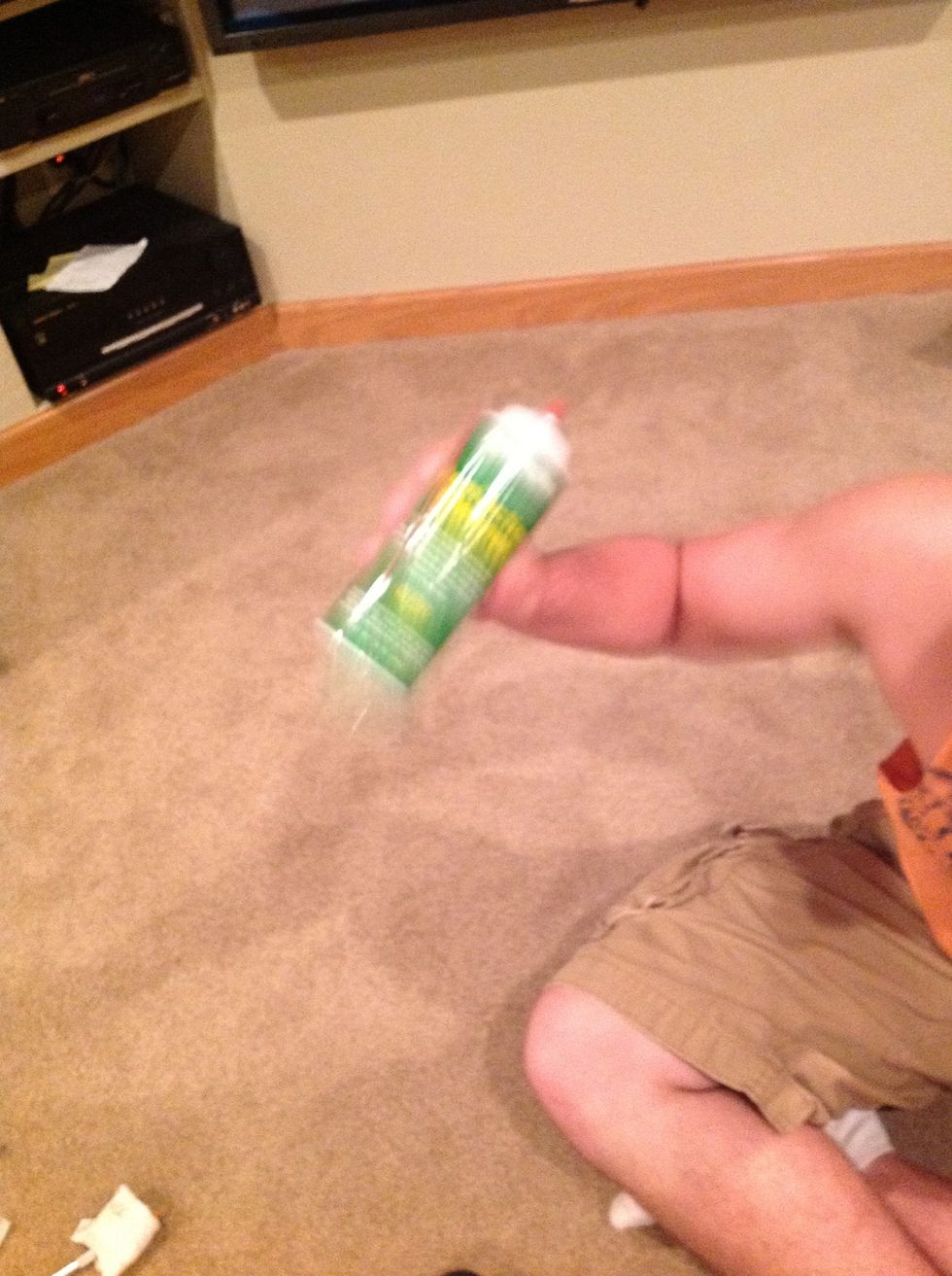 Shake action cleaner well.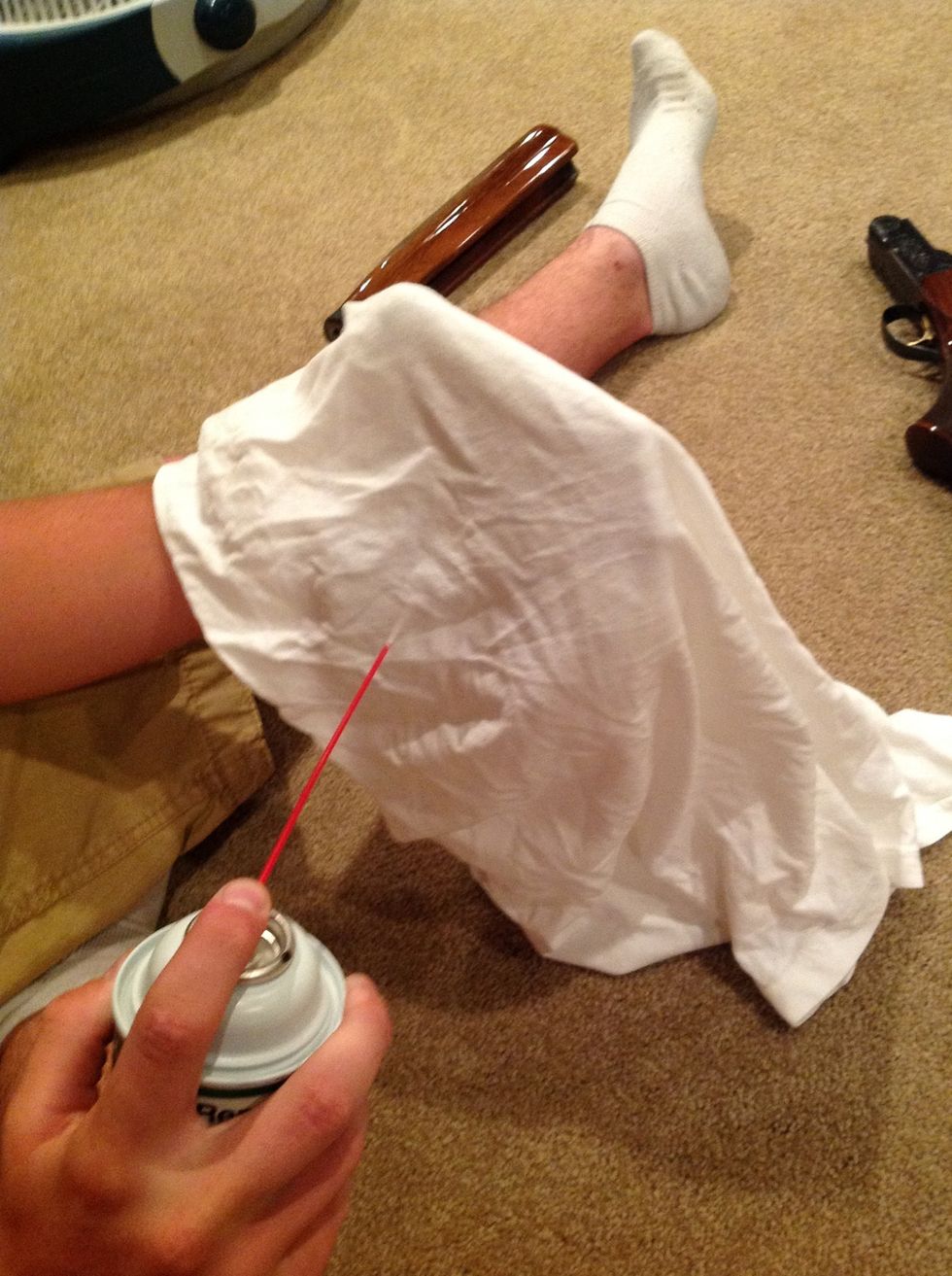 Spray action clear on the rag.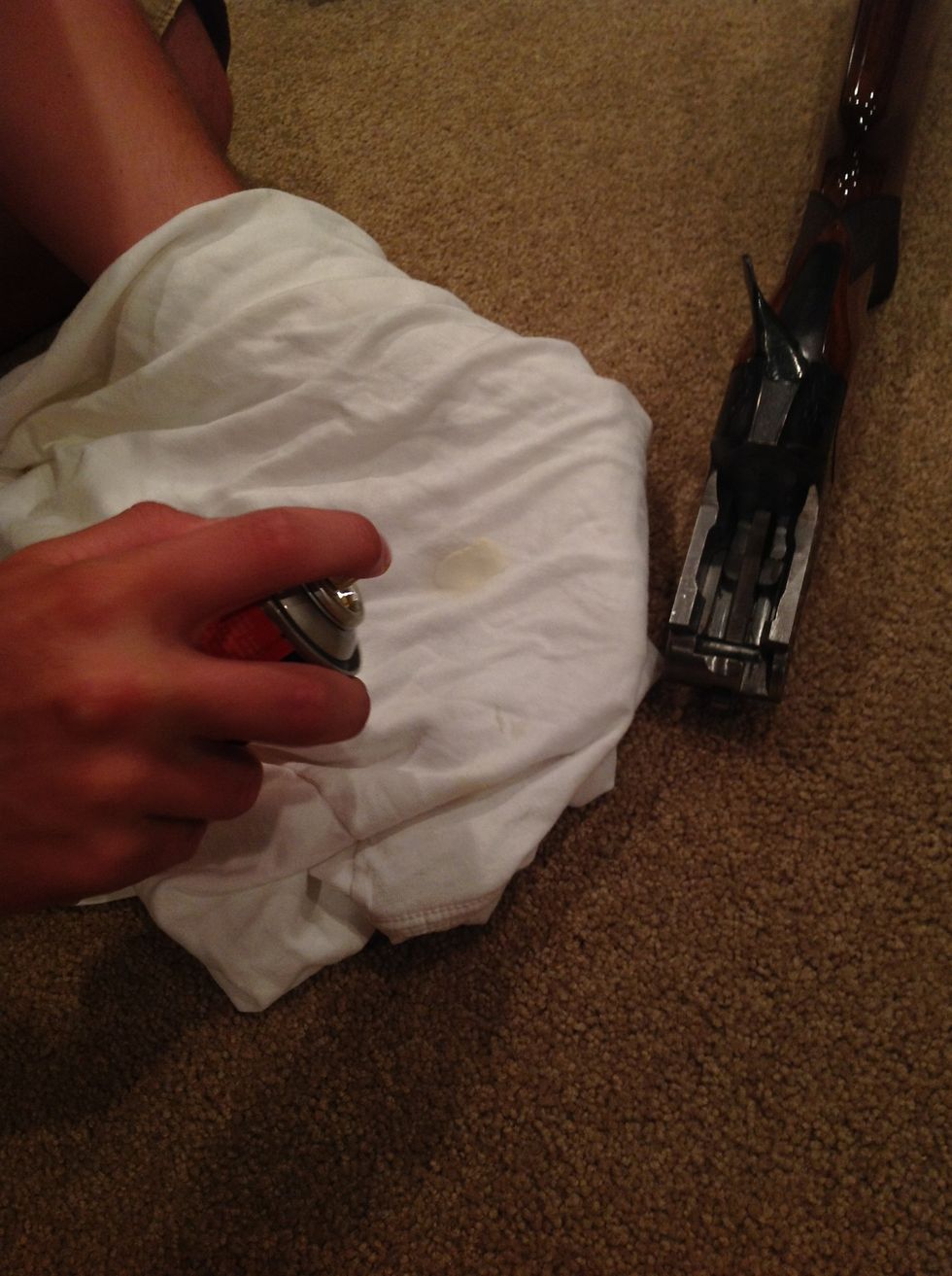 Spay more oil on the rag you used before.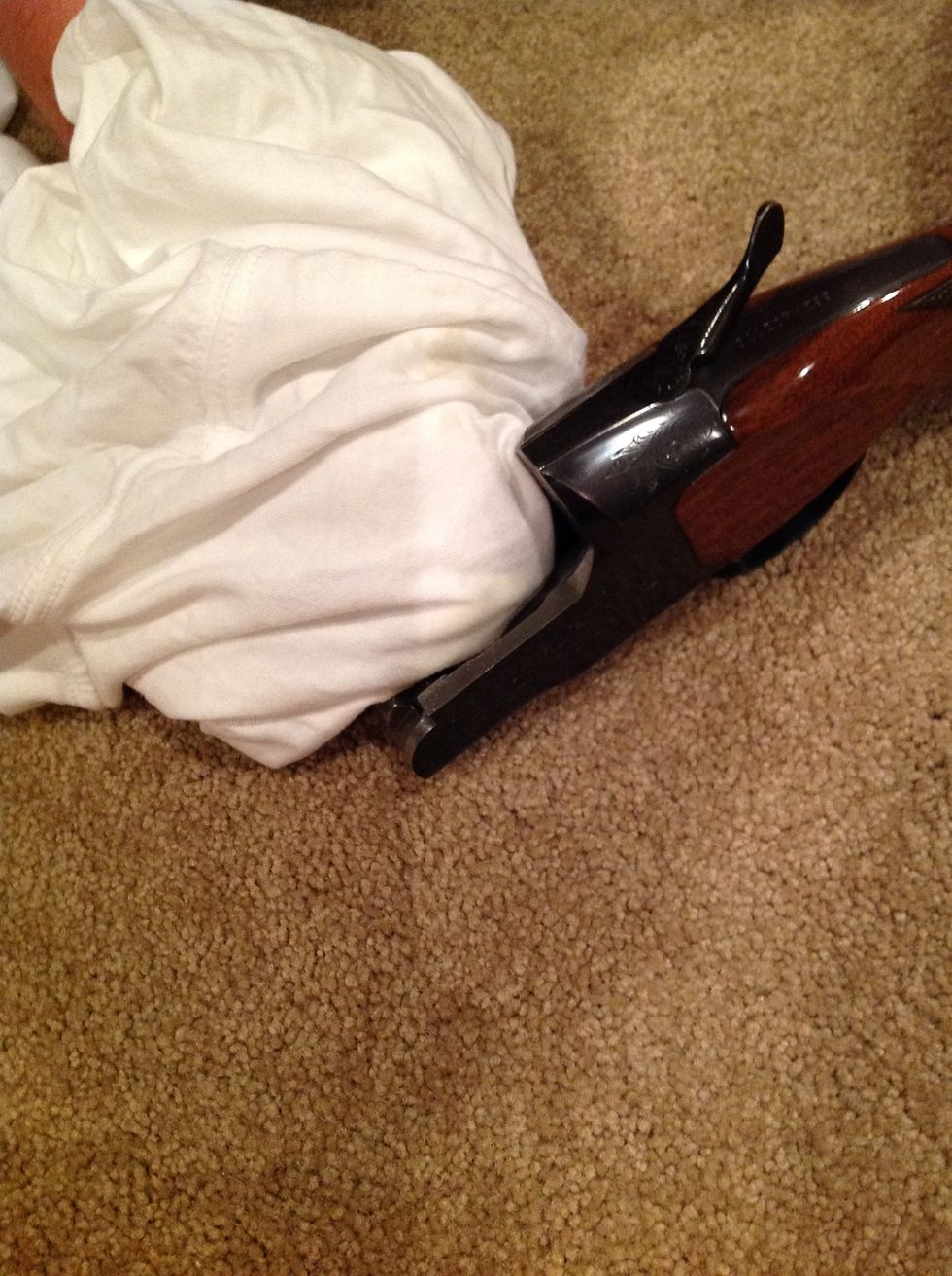 Re-oil the action.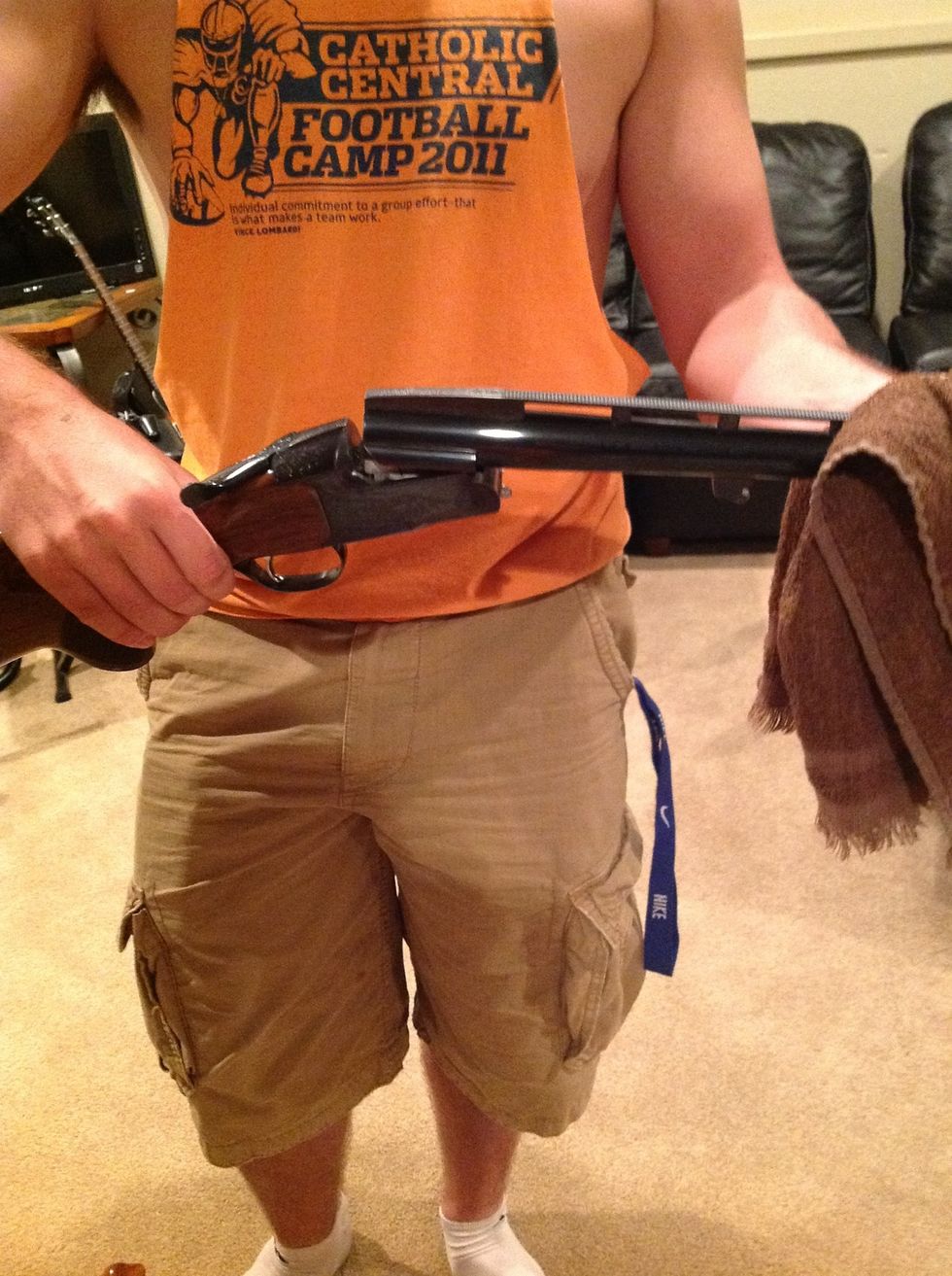 Reassemble the gun.
Shoot and have fun! (:
1.0 Shotgun
1.0 Cleaning kit
Gun oil
2.0 Clean rag
Action cleaner