How to clean your morning/makeup box and dresser top
Clean Your Morning/makeup Box and Dresser Top
19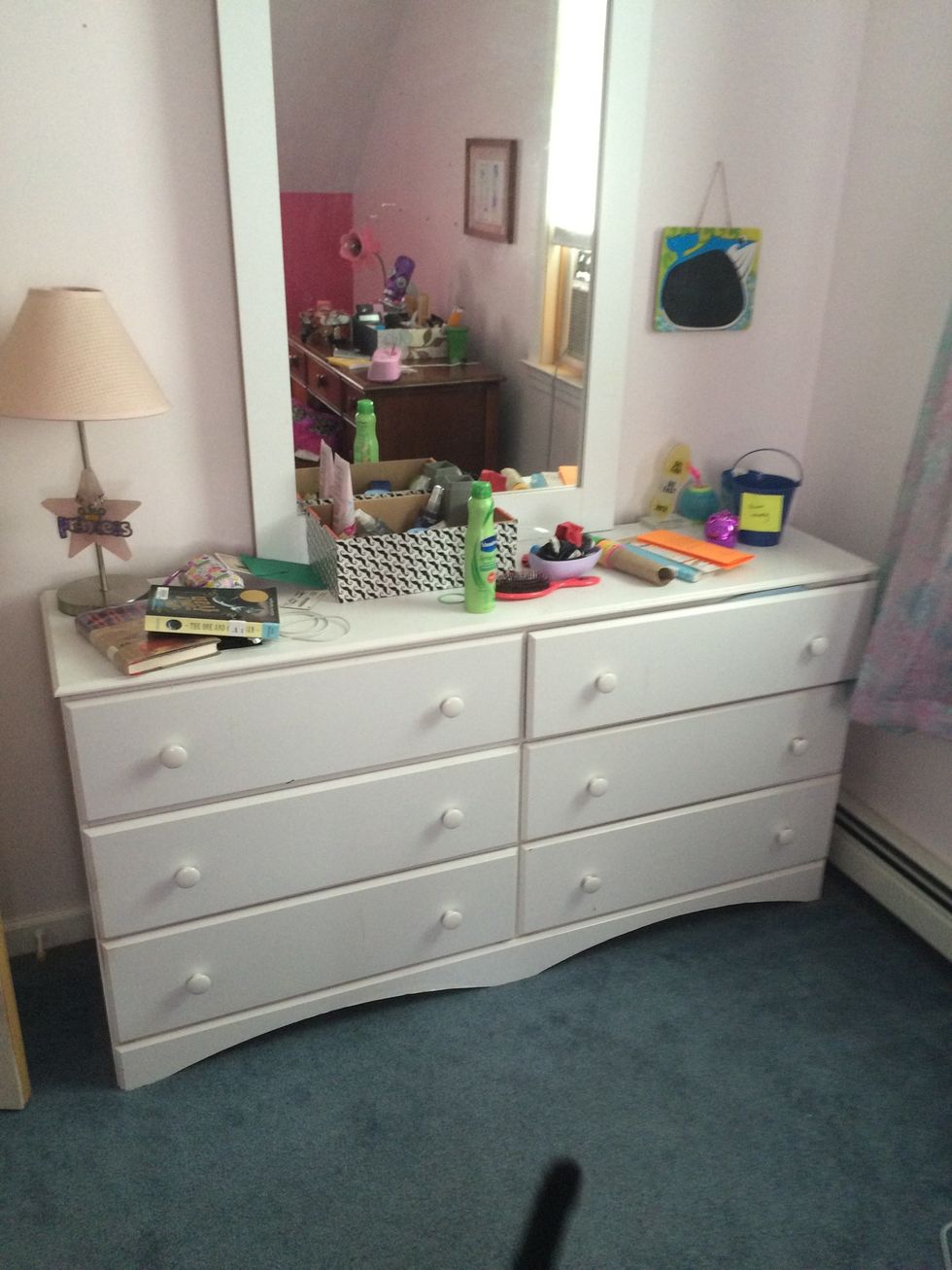 Like my closet, my dresser is really messy!😅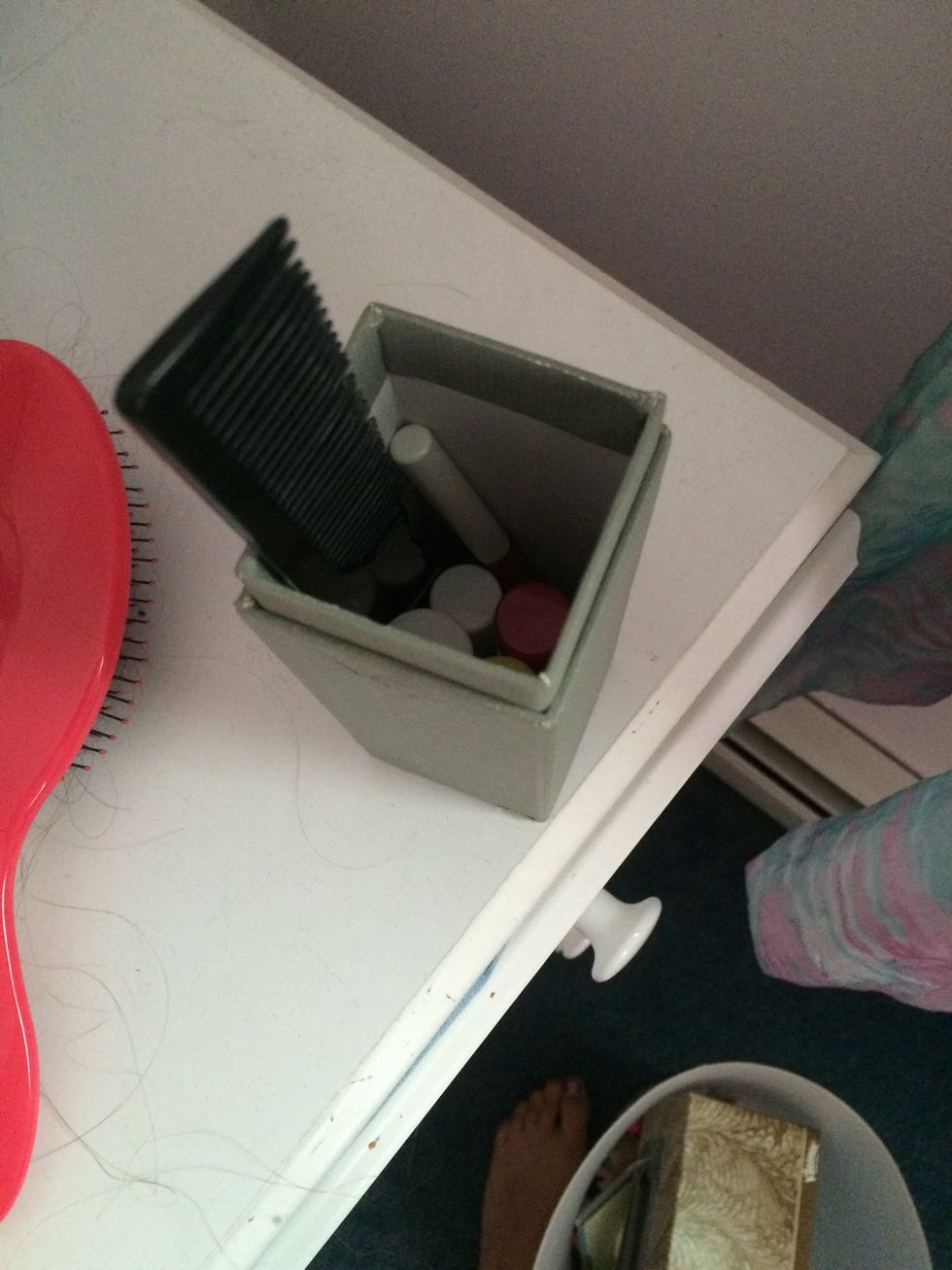 I got a tall container and put all of my taller items in it like my comb, my taller chapsticks, and my eyebrow pencil.💄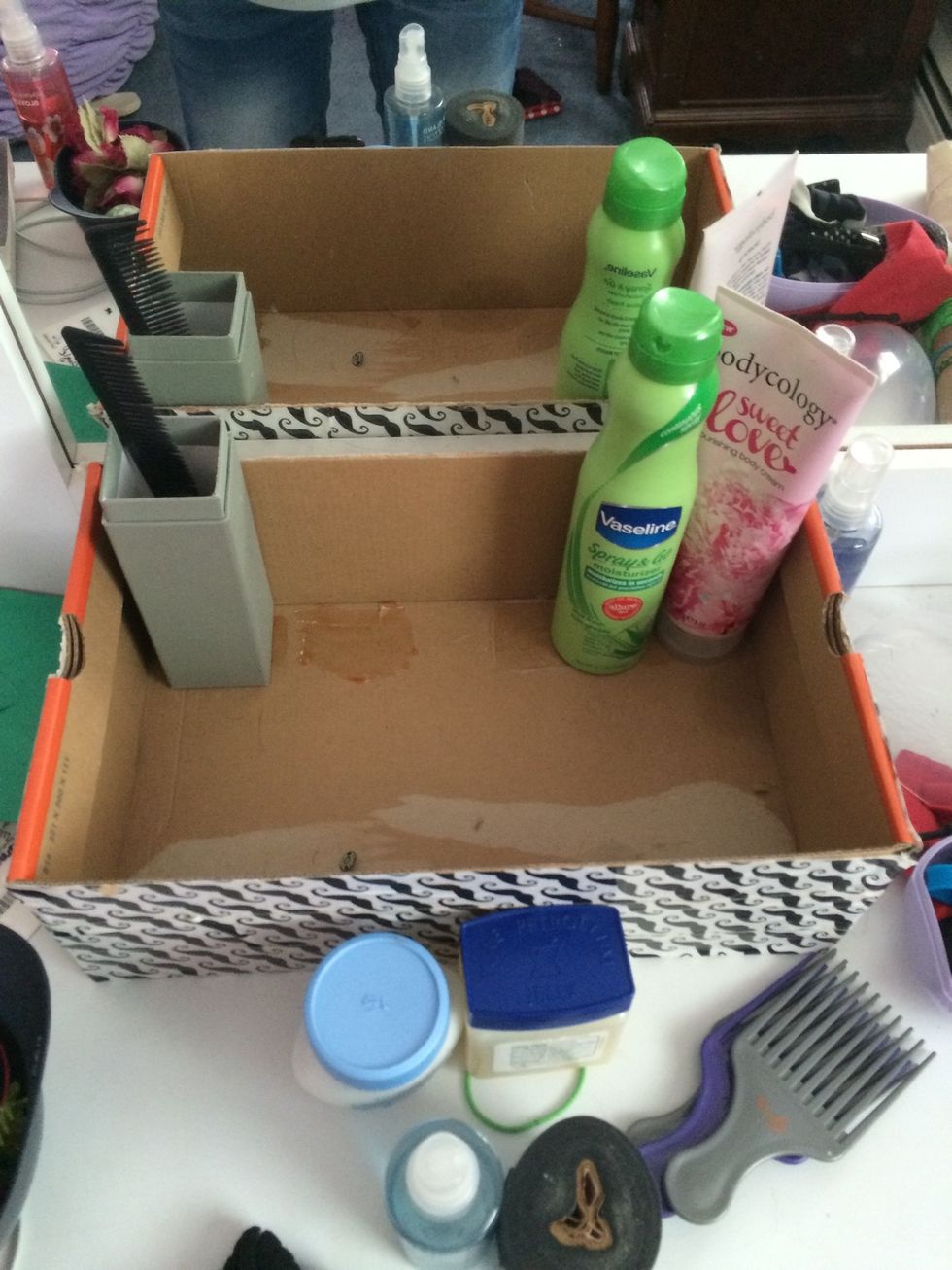 Next I put the tall container in the corner of my morning box (a shoebox wrapped in duct tape) and put my lotions in the other corner.
Next, I put in all of my perfumes, deodorants, and smaller lotions.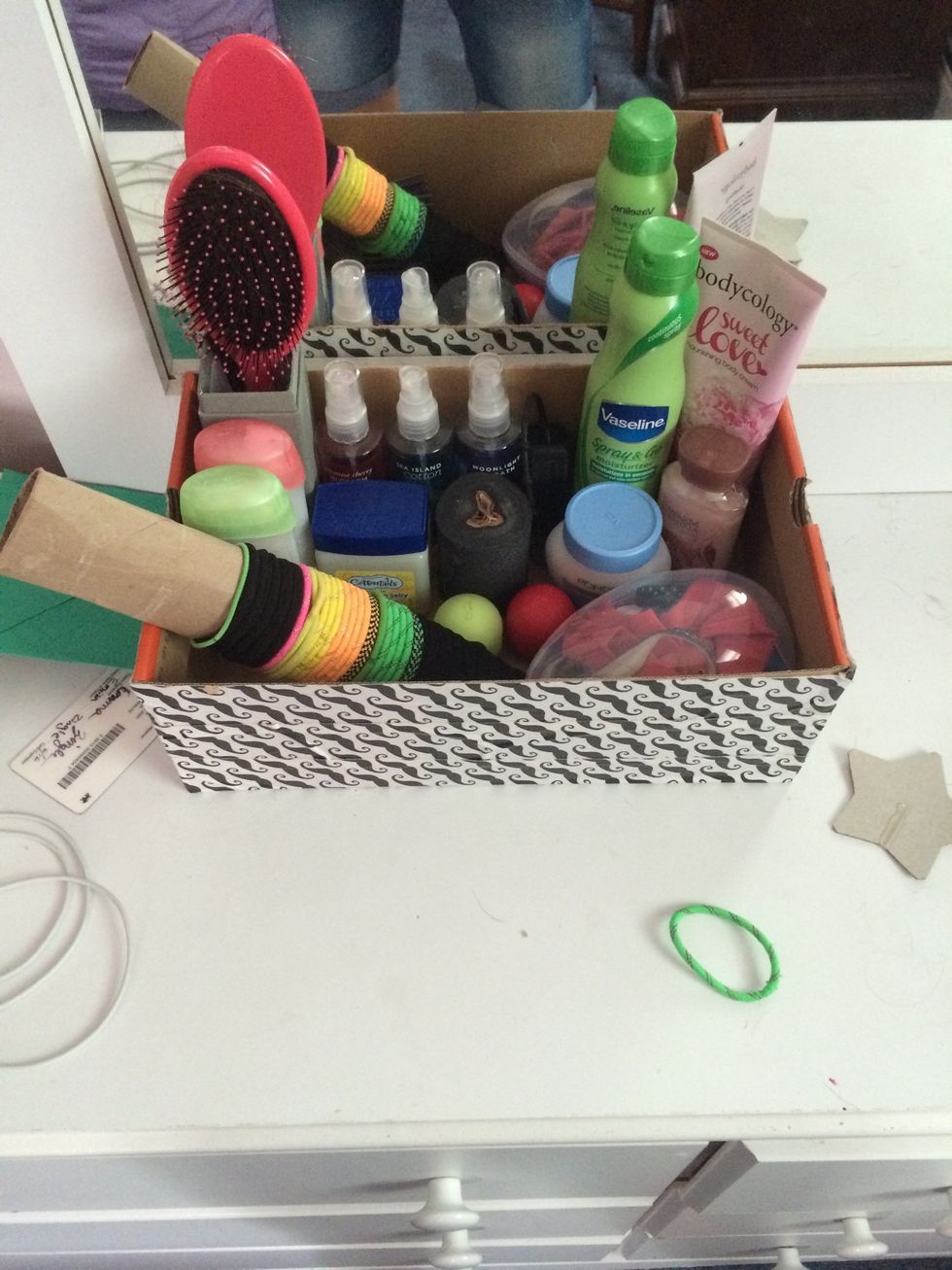 For my next step I put in all of my extra items like hair brushes and accessories and my eos.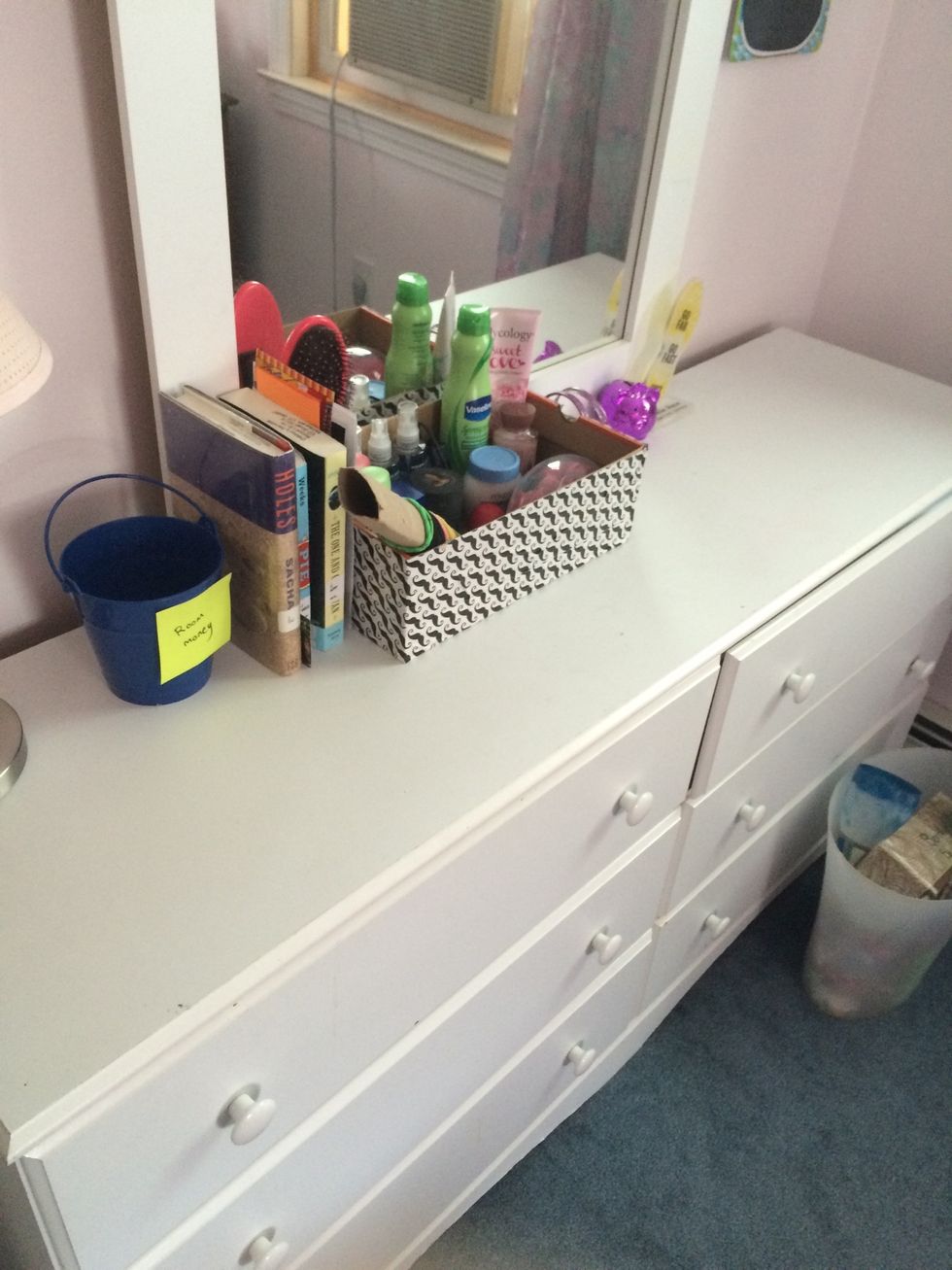 Next I just straightened out my junk items like library books and the money I'm saving to redo my room.
I hope this has helped😊
Music
Comfy clothes
A messy dresser