How to clean your makeup brushes the right way!
Clean Your Makeup Brushes the Right Way!
55
Gather your ingredients.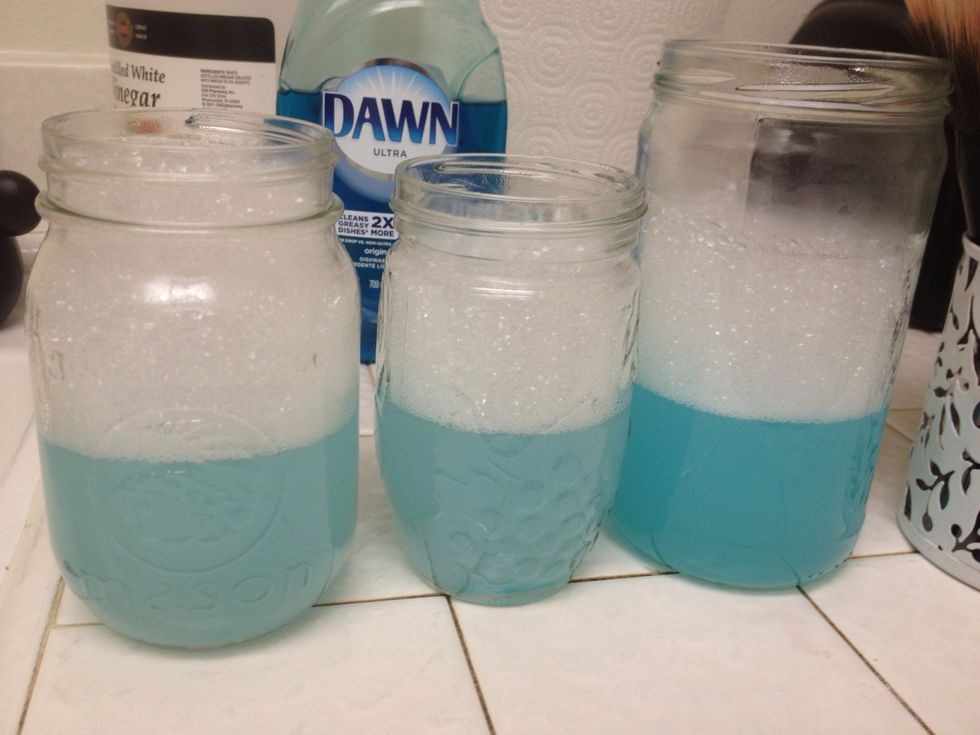 Fill mason jar with a squirt of dishsoap, a splash of vinegar, and half a cup of hot water.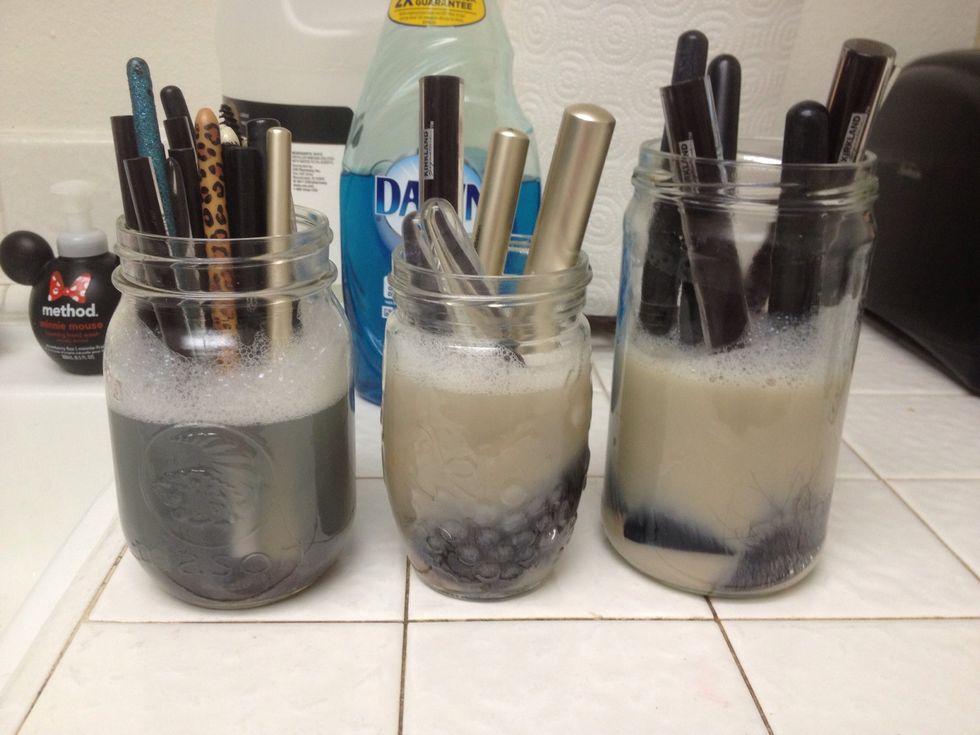 Place brushes, bristle side down, in mixture and let soak for 5 minutes. The product will just come out of the brushes.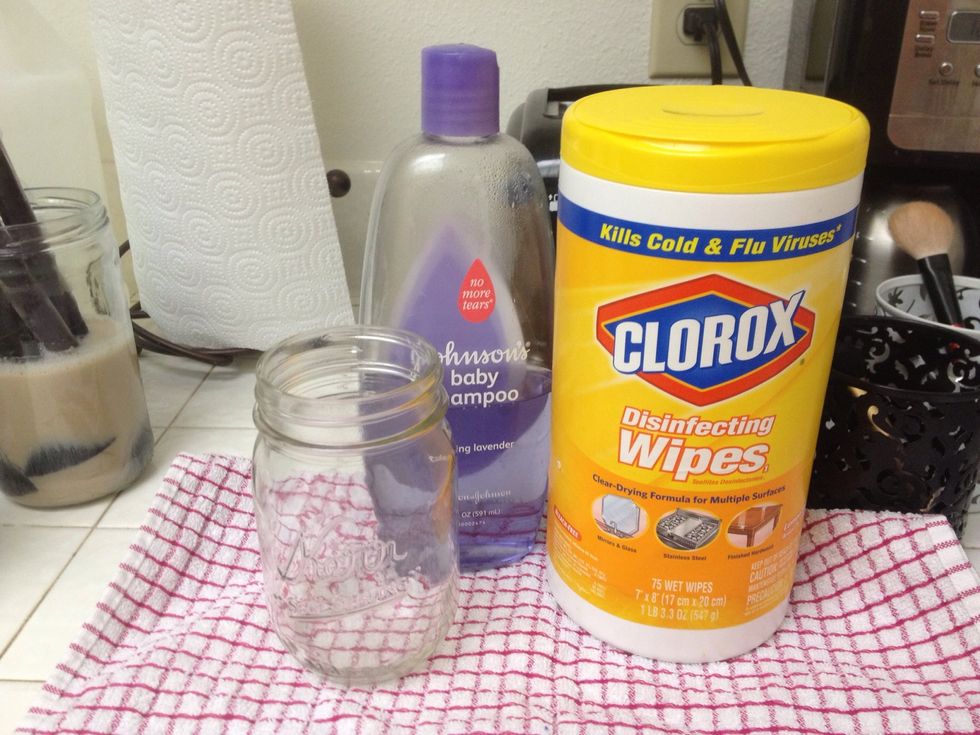 Give brushes one quick wash with any shampoo, for added moisture for the bristles, and rinse with warm water until water runs clear. Sanitize handle with a Clorox wipe.
For brushes used for dry, powder products, the skip to the last step. For brushes used for liquid or cream based products, keep reading all of the way through! (: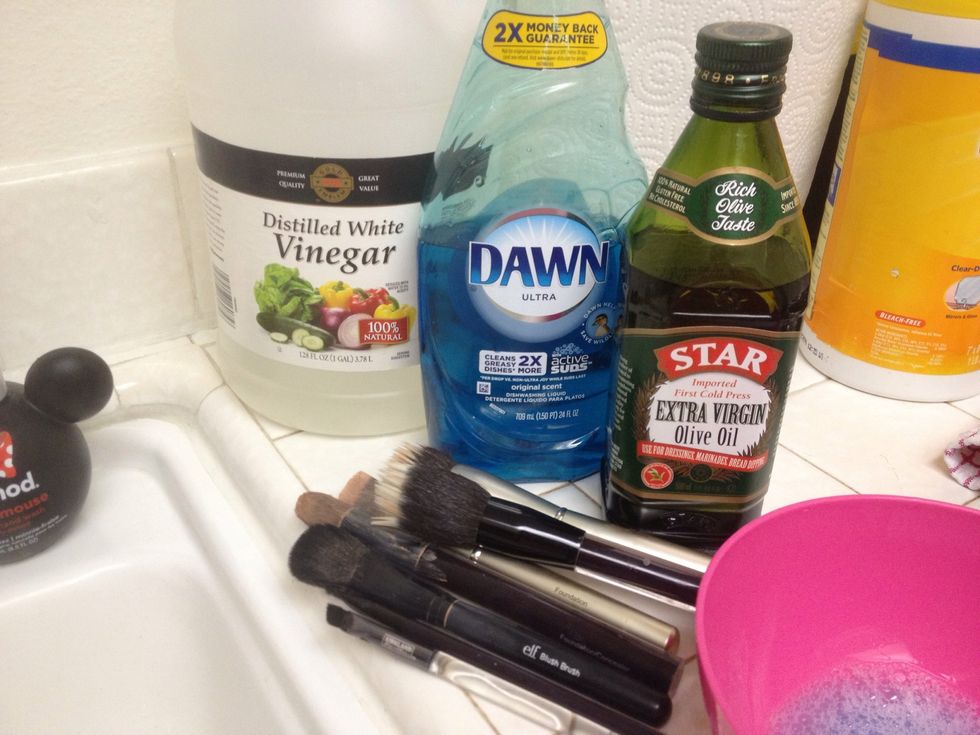 Gather brushes used for oil based products. Mix, hot water, tiny bit of both dish soap and vinegar, and oil measuring half the amount of water used.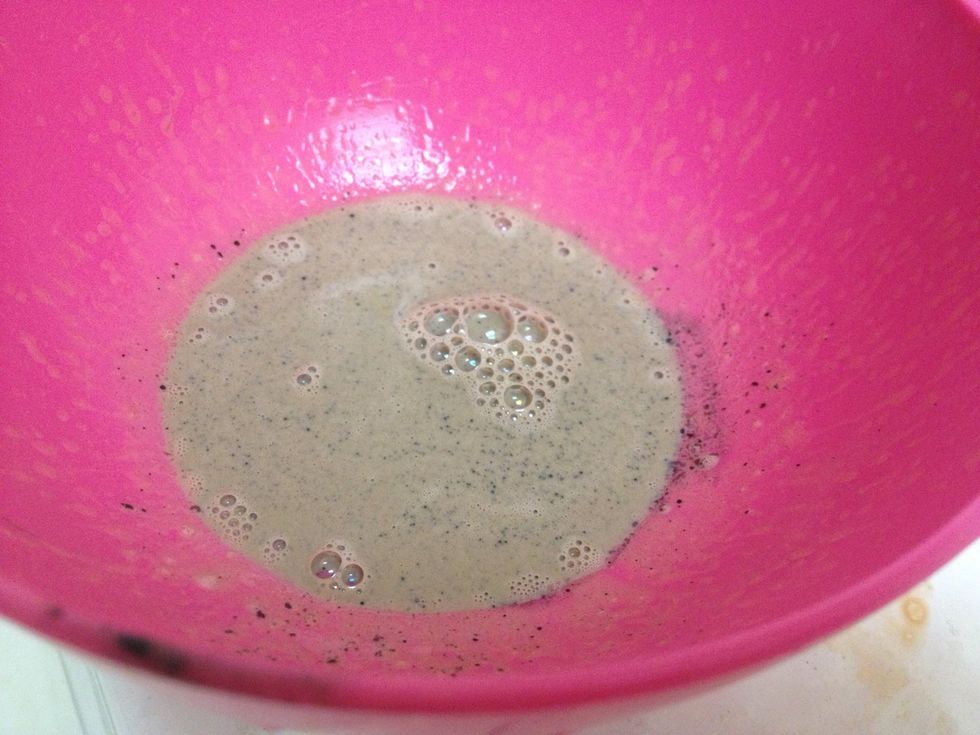 Swish brush in mixture. The products literally dissolve out. Gross!! Rinse once more, until water runs clear.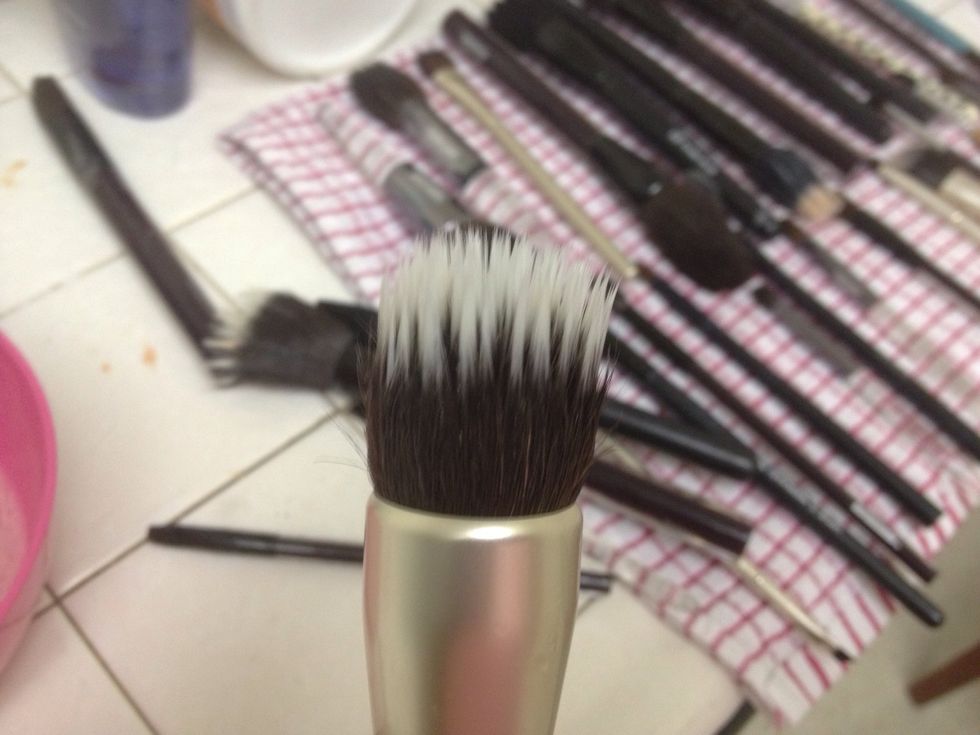 Cleeannnn!!! Just like new! (:
Place clean brushes on dry, clean towel, and let dry over night!
Now you have clean soft brushes free of any acne causing bacteria that gets trapped in the product and bristles!! Yayy!! Follow me on Instagram: lexiroselove
Mason Jars
White vinegar
Dawn dish soap
Hot water
Nice smelling shampoo
Clorox wipes
Olive oil
Bowl
Clean towel