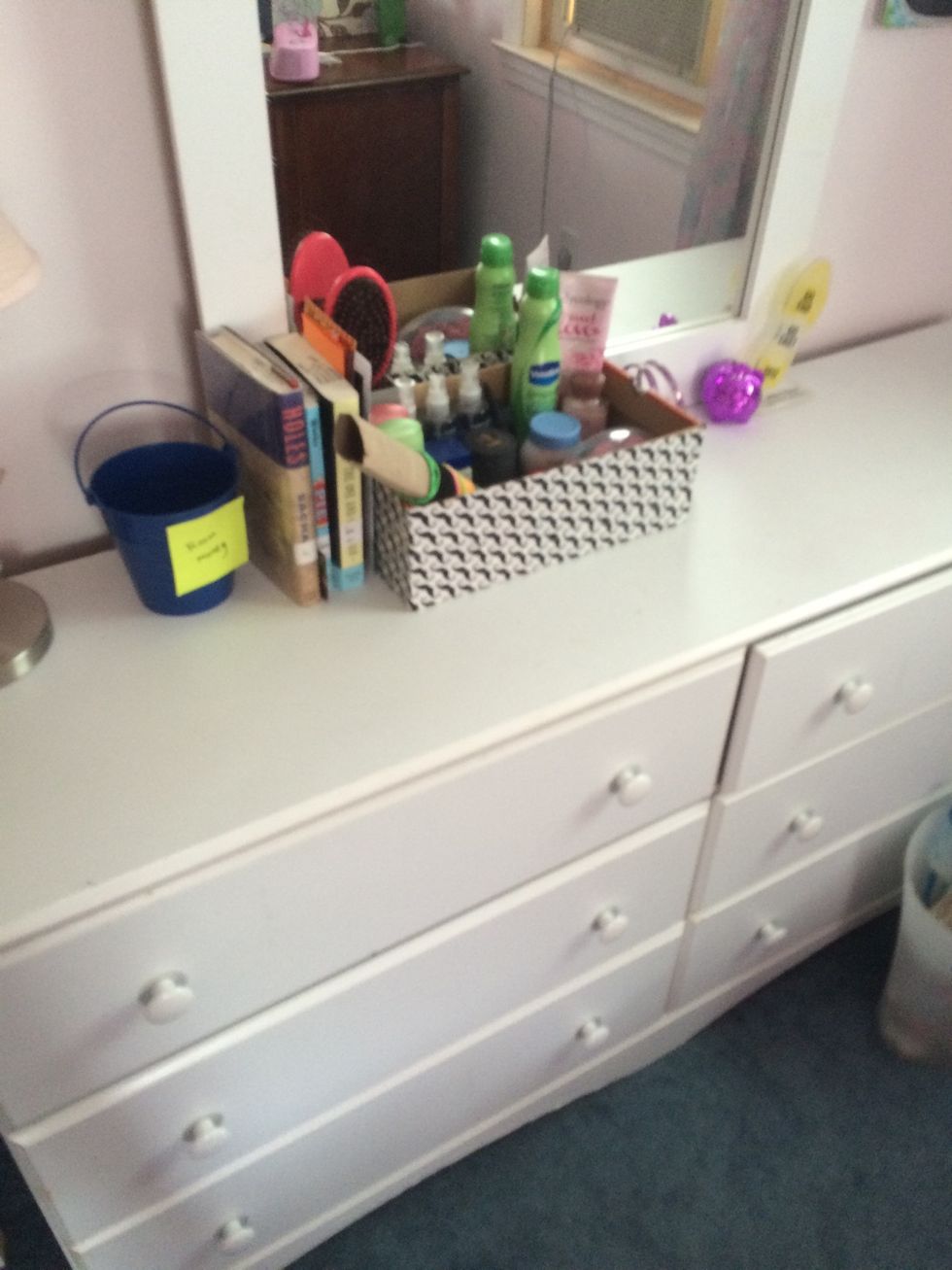 I already organized the top by cleaning off the mirror and removing dust. I put all of my cosmetics in a box and put my library books next to it so I won't forget them when the have to be returned.📕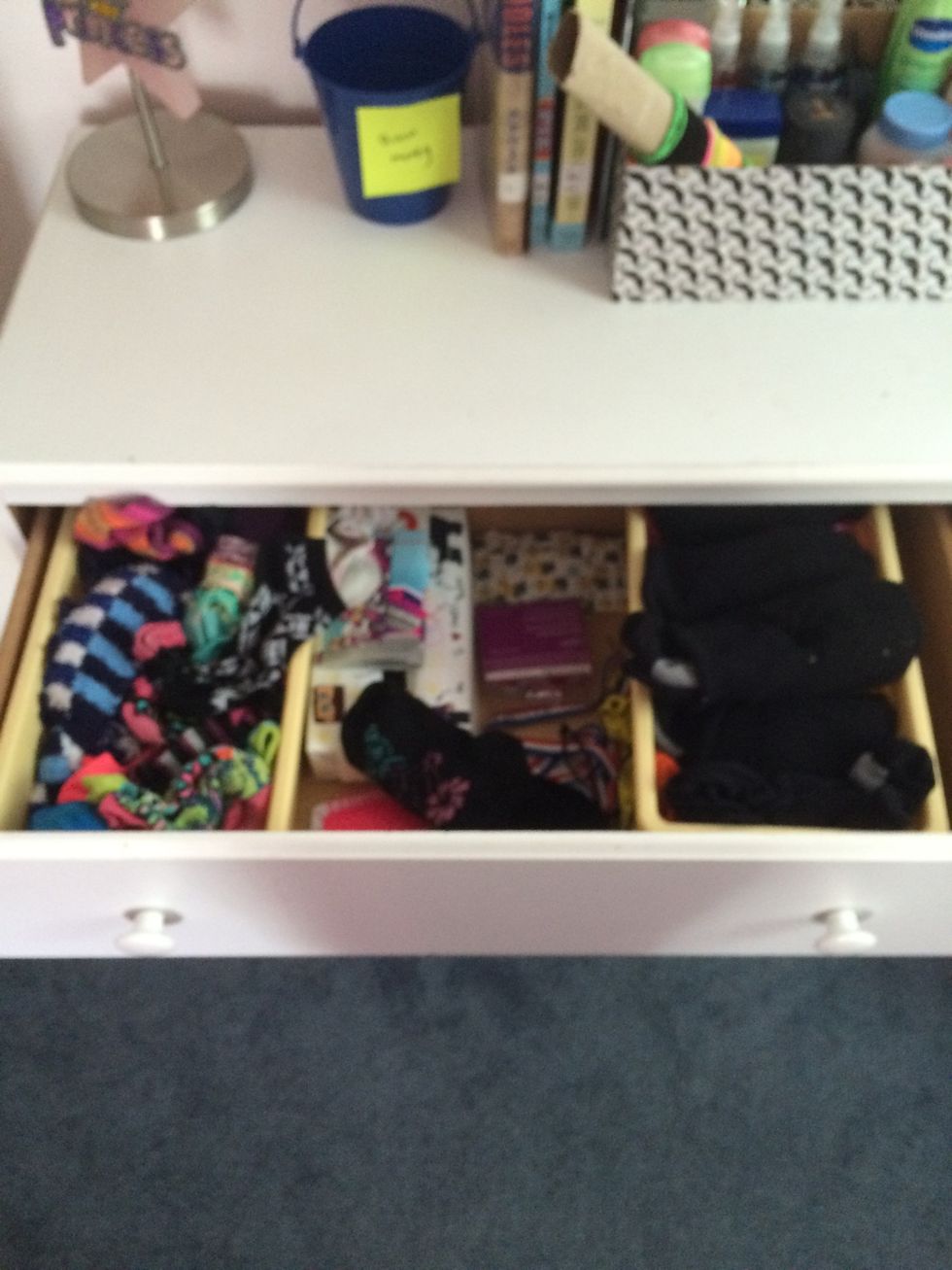 Right now I can't even open my sock drawer😂😅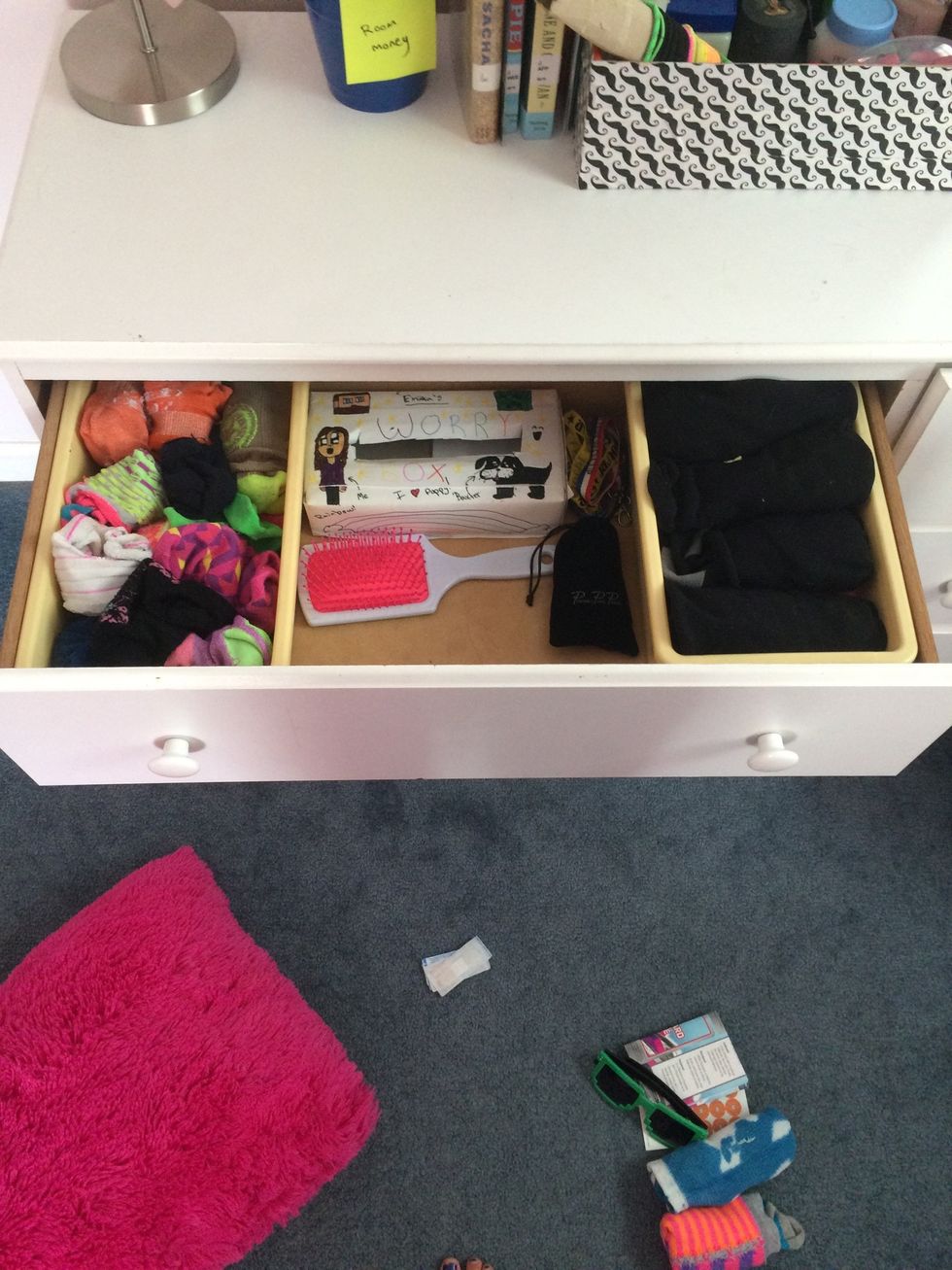 I got rid of all the socks I didn't wear or that didn't fit. I then got rid of all the crap I didn't need in the drawer. Regular socks go in the left bin and sport and long socks in the right bin.👐🏻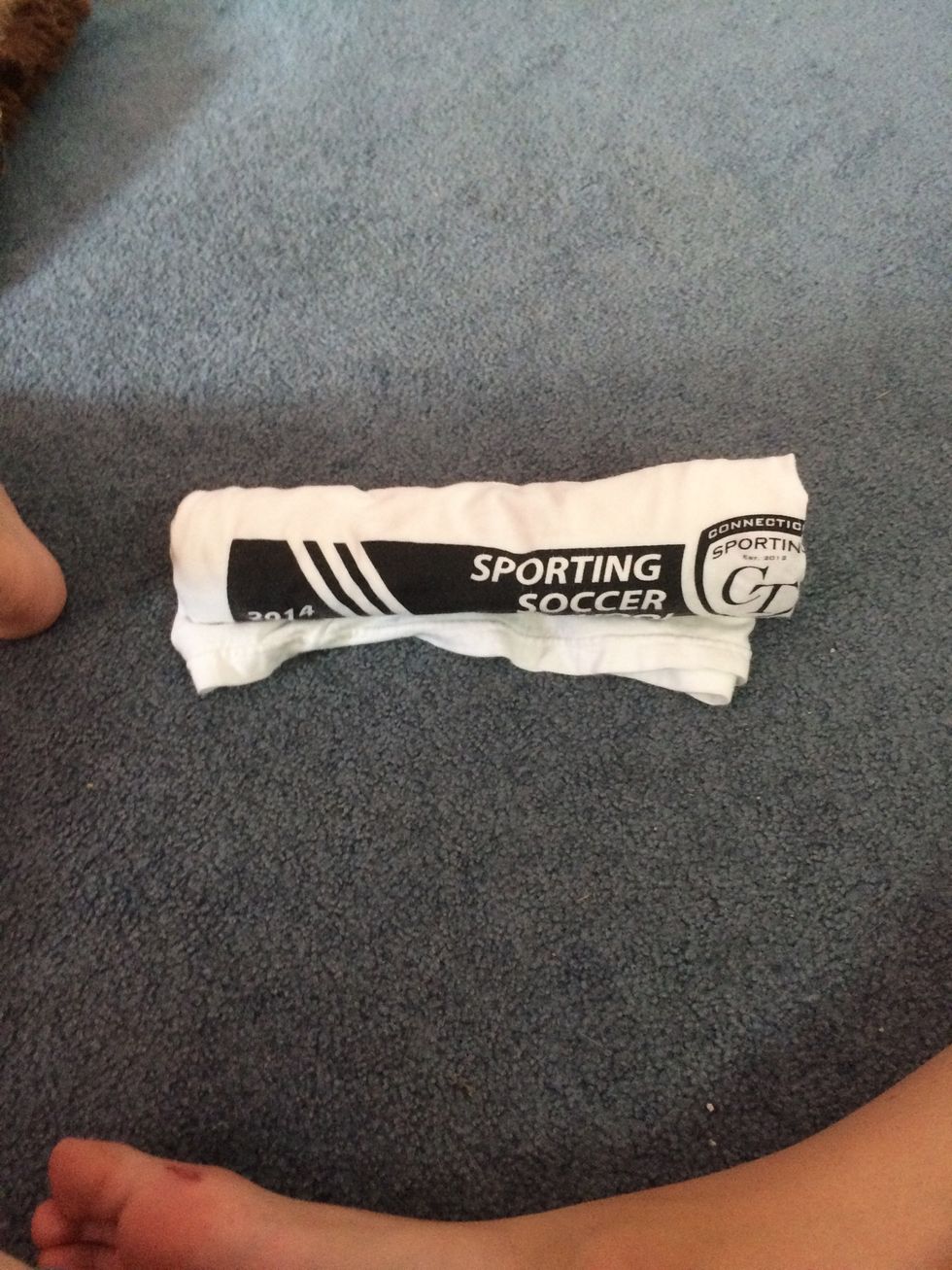 This is how I fold my shirts all you do is fold it how you would normally fold it then roll it up into a cylinder shape.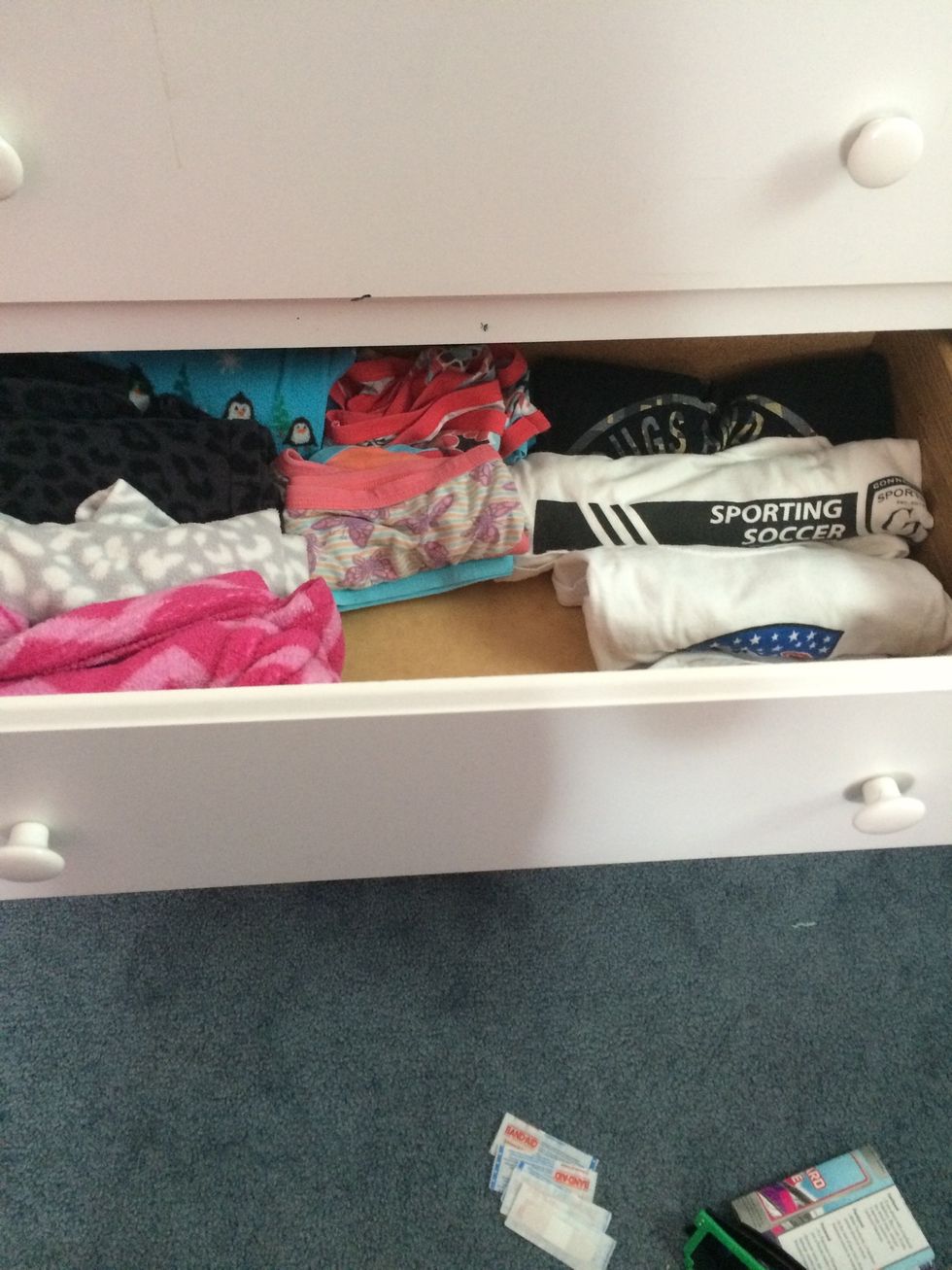 I fold my sweats in half then roll them up and put them on the left and roll up my shirts and put them in the right. Undergarments and shorts go in the middle. (All of my pajama shorts are dirty)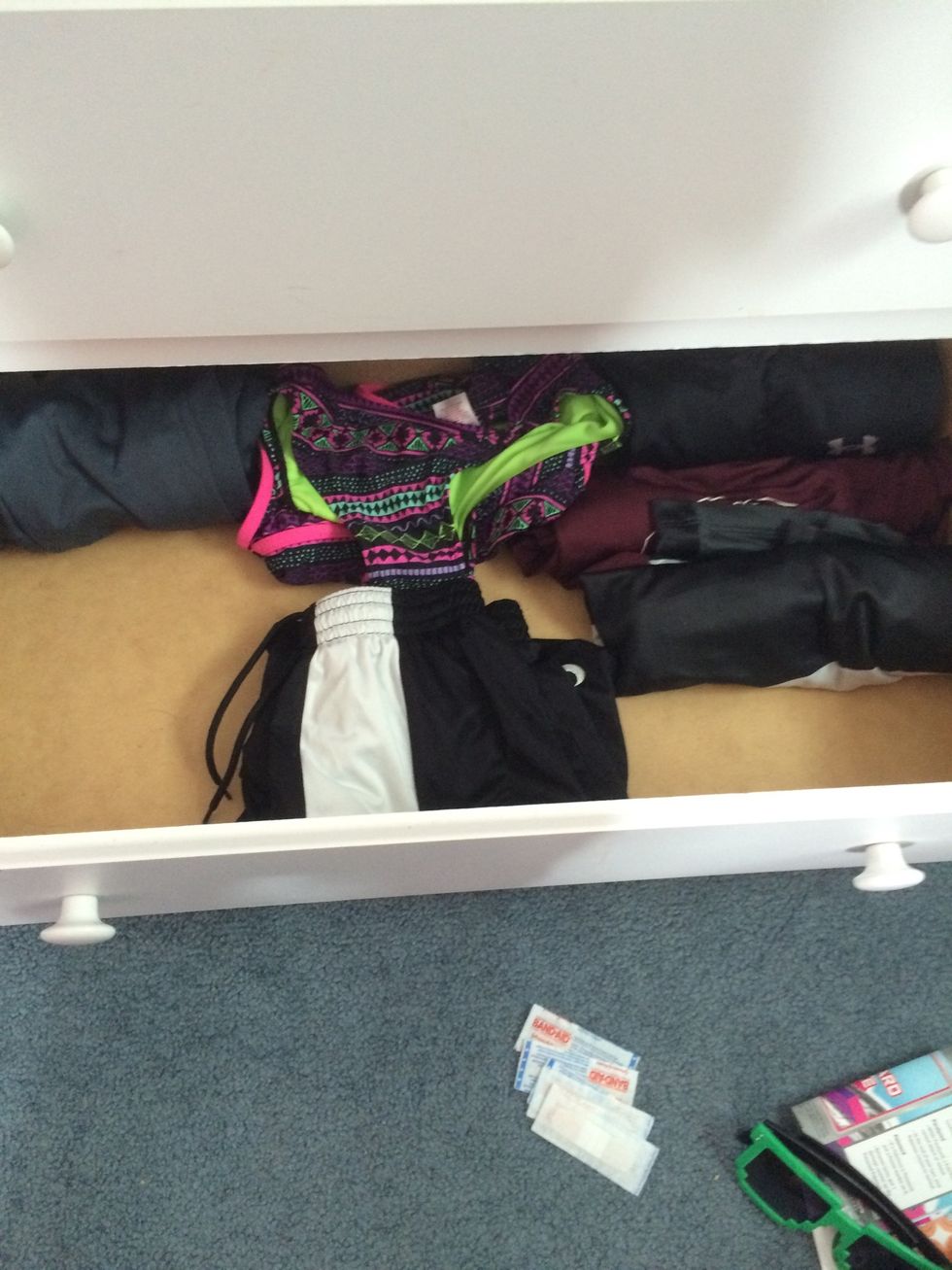 Sports drawer, once again my pants go on the left, jerseys on the right, and shorts and bathing suits in the middle.👚👕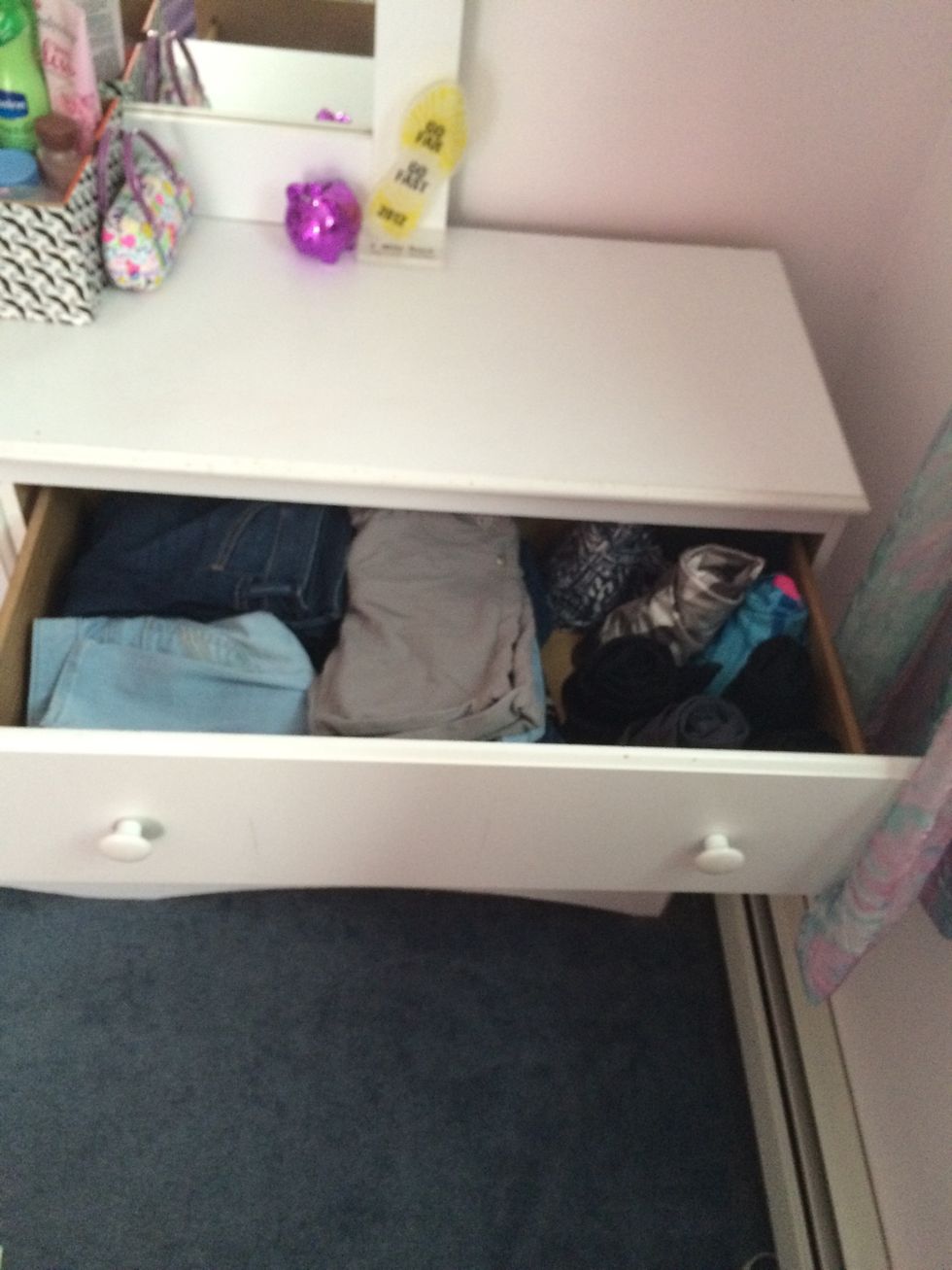 To save space I rolled up my leggings and propped them upright giving me room to put my shorts in the middle. I folded up my jeans and put them in the left of the drawer.👖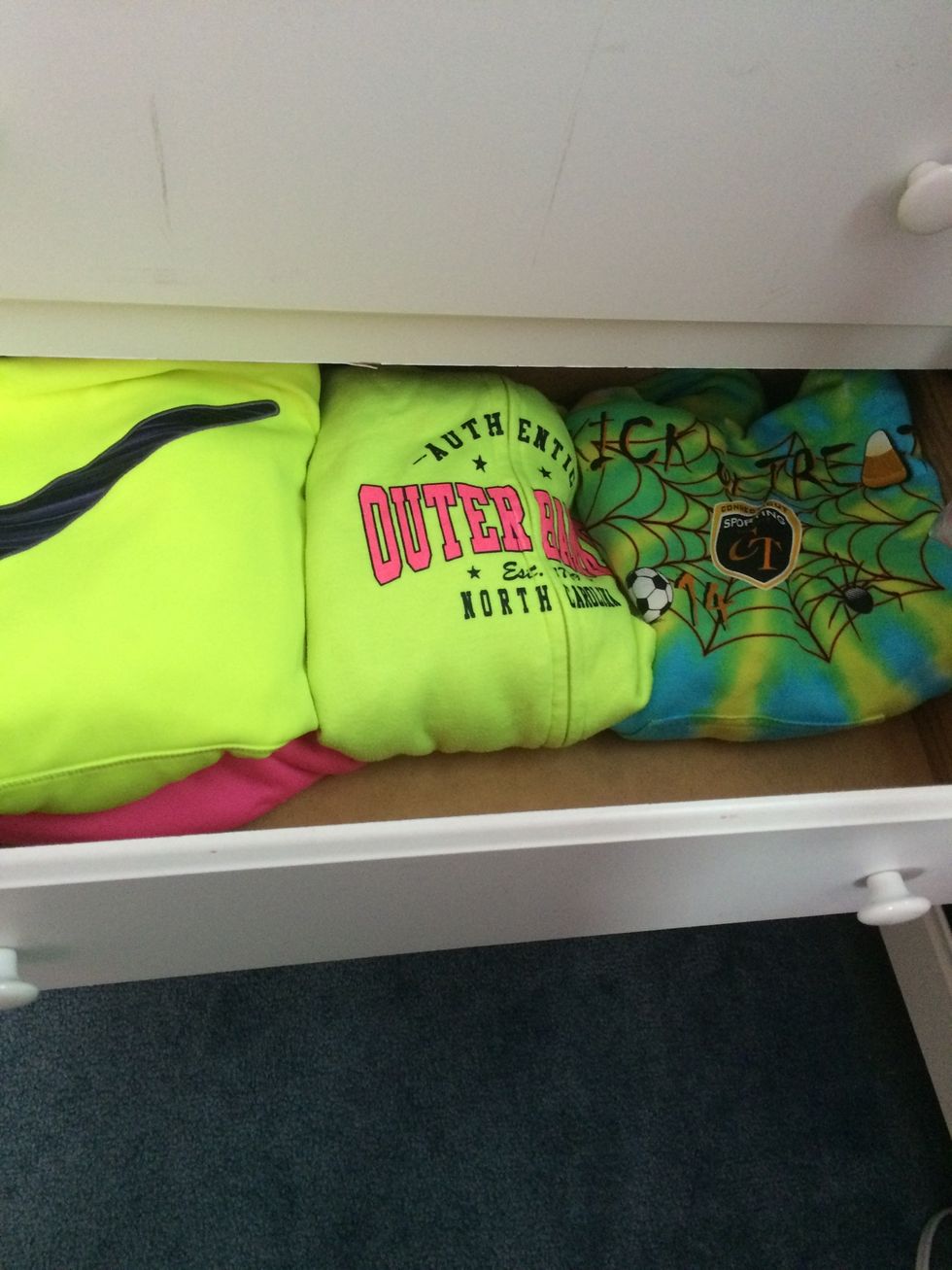 In this drawer I simply folded the sweatshirts and categorized them by their style (zip-up, baggy, under armour, etc)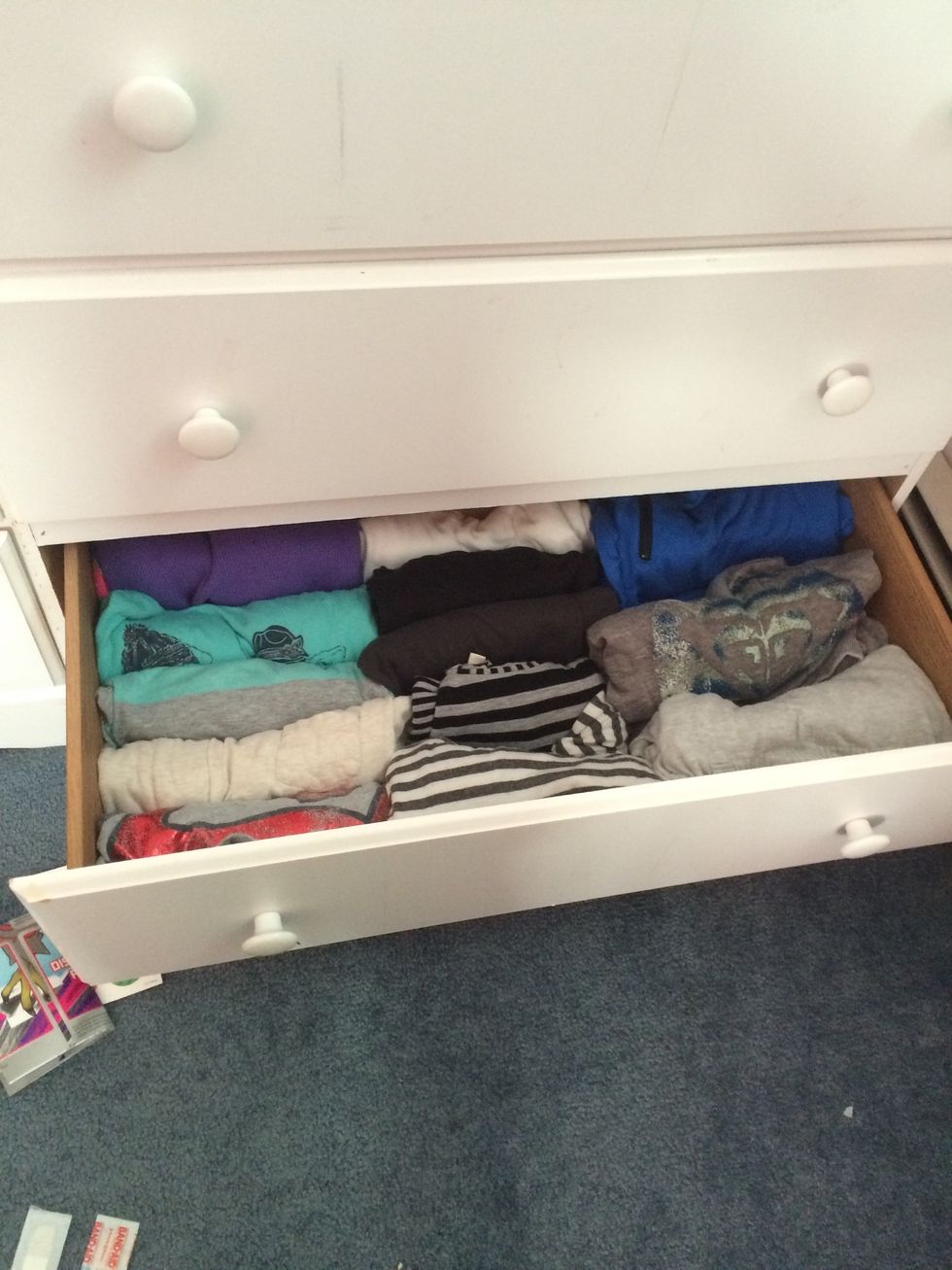 Final drawer🎉🎉on the left are my graphic long sleeves, in the middle are a combination of both sides, and on the right are my hooded long sleeve shirts.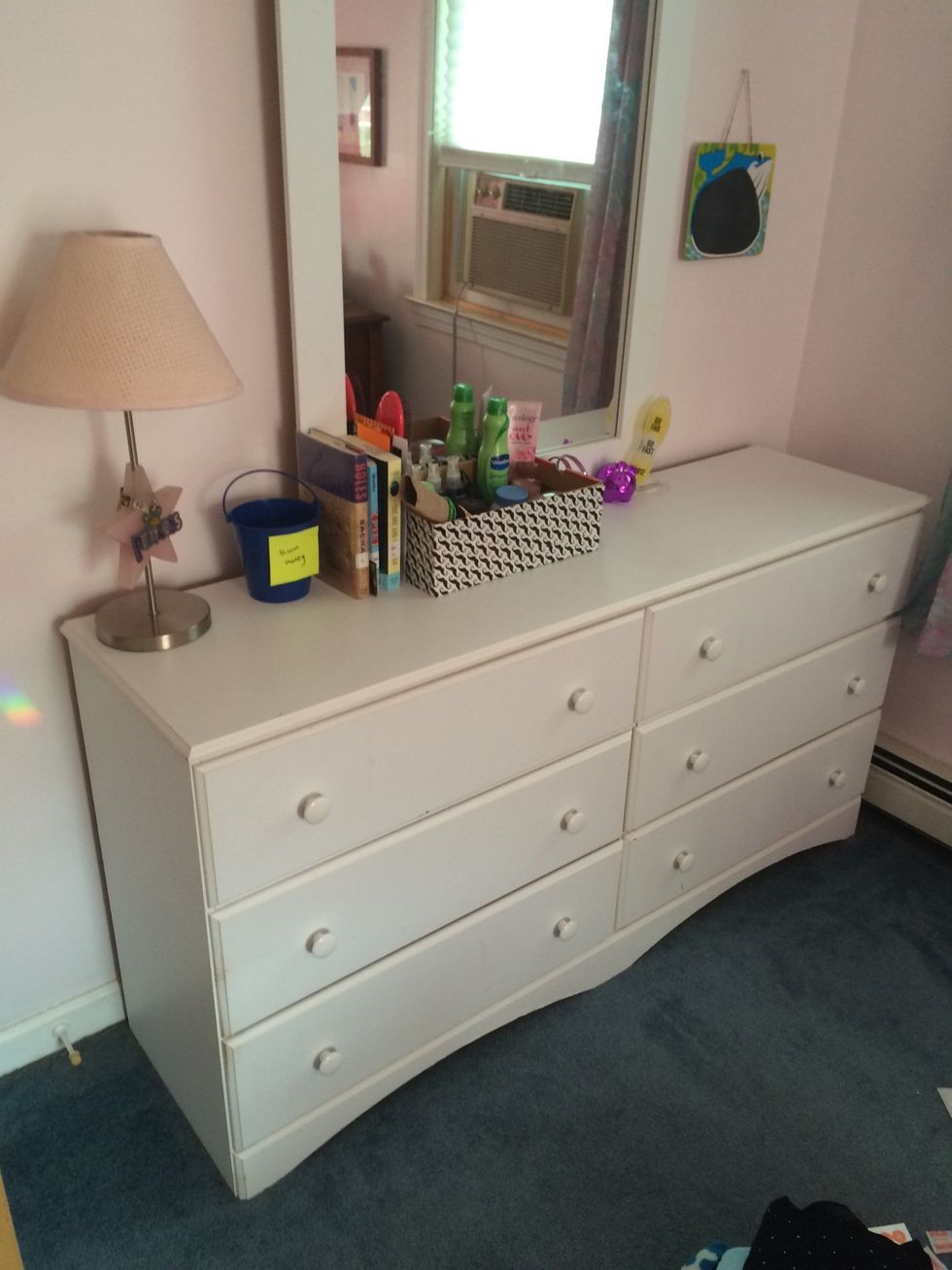 I hope I gave you some ideas on how to organize your dresser!😋
Comfy clothes
Lots of light
Music
A messy dresser😂