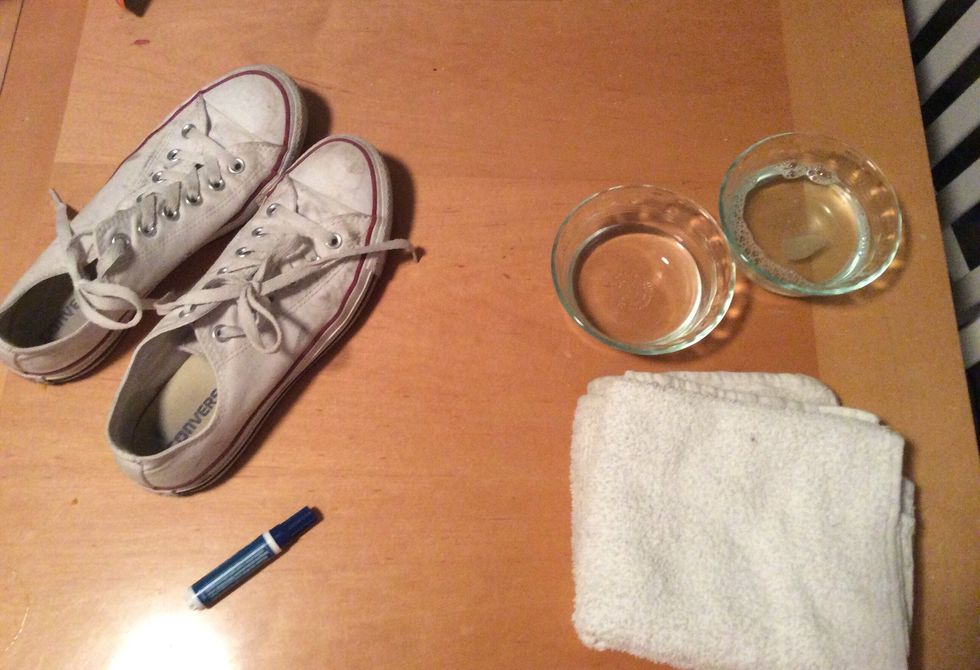 Gather your supplies. (Washer Machine and laundry detergent not pictured)
Remove your shoelaces from the Converse and set them aside.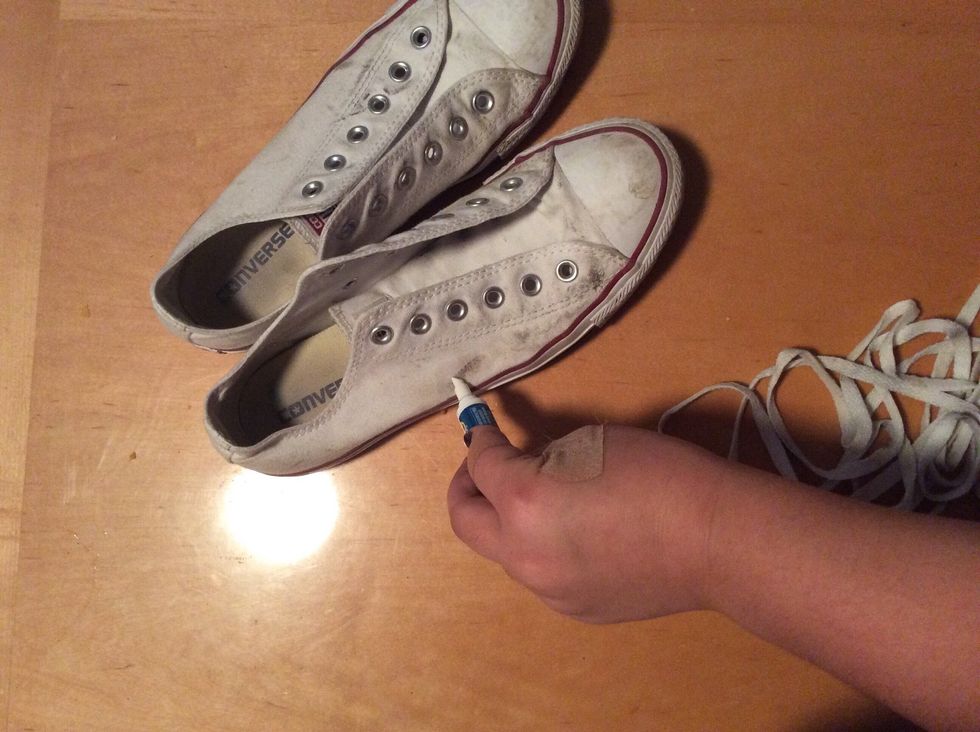 Apply the stain remover stick to any stains on the Converse, then let the Converse sit for 5 minutes.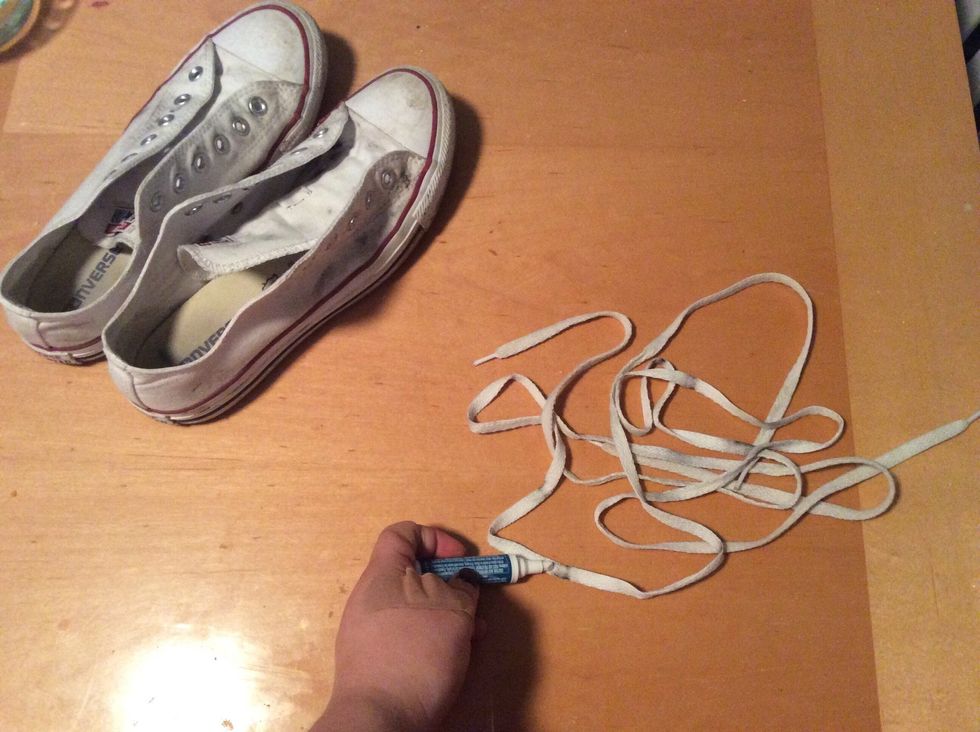 While waiting for your Converse to dry, apply the stain remover stick to any stains on the shoelaces.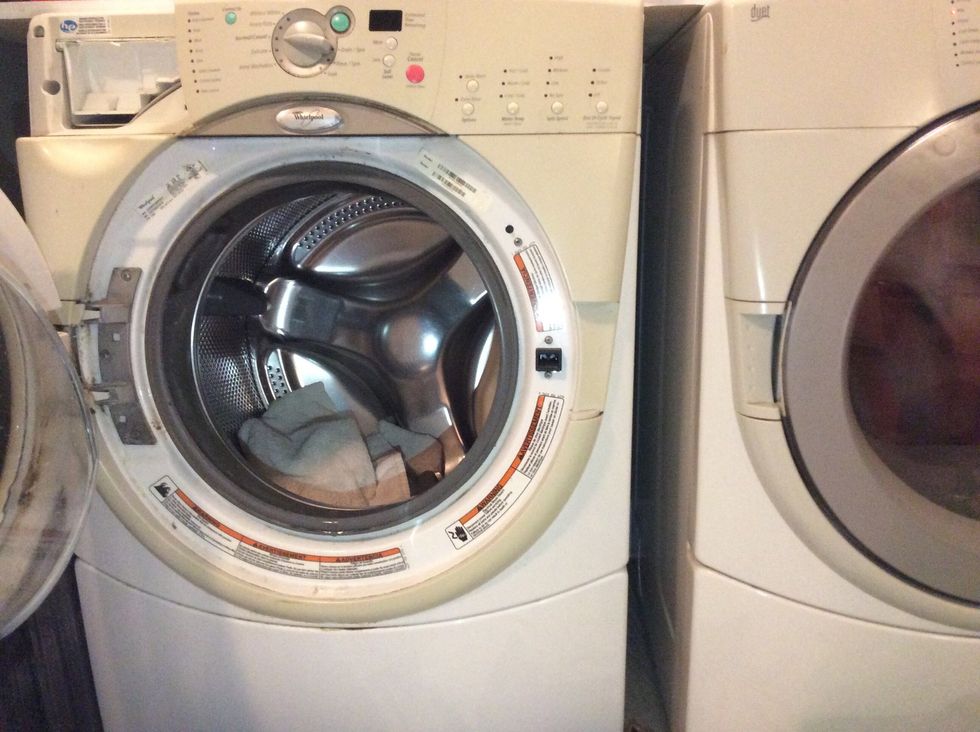 Put white towels in the washing machine to lessen the noise of the shoes.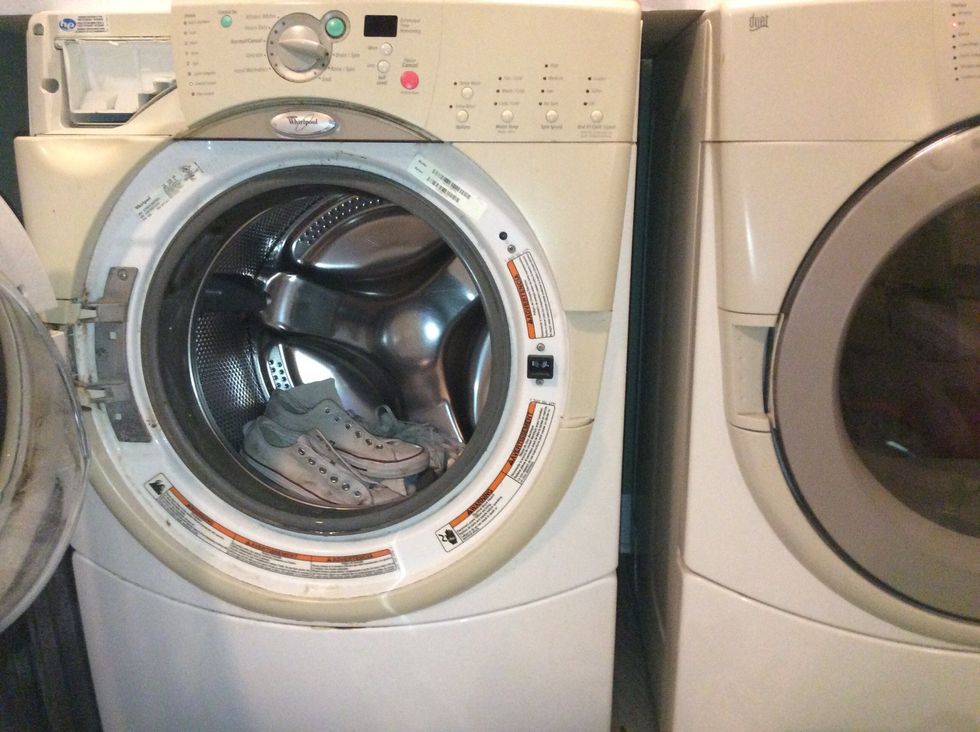 Place the Converse and the shoelaces in the washing machine.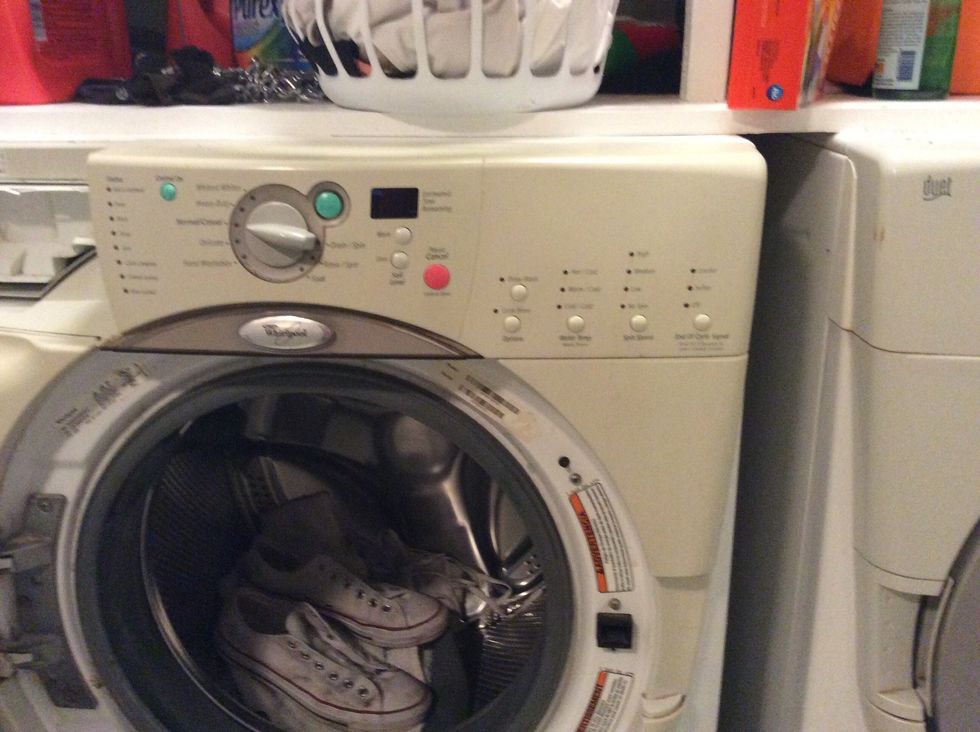 Add laundry detergent and 2 oz. of hydrogen peroxide. Turn settings to Warm/Cold and "regular" load. Press start.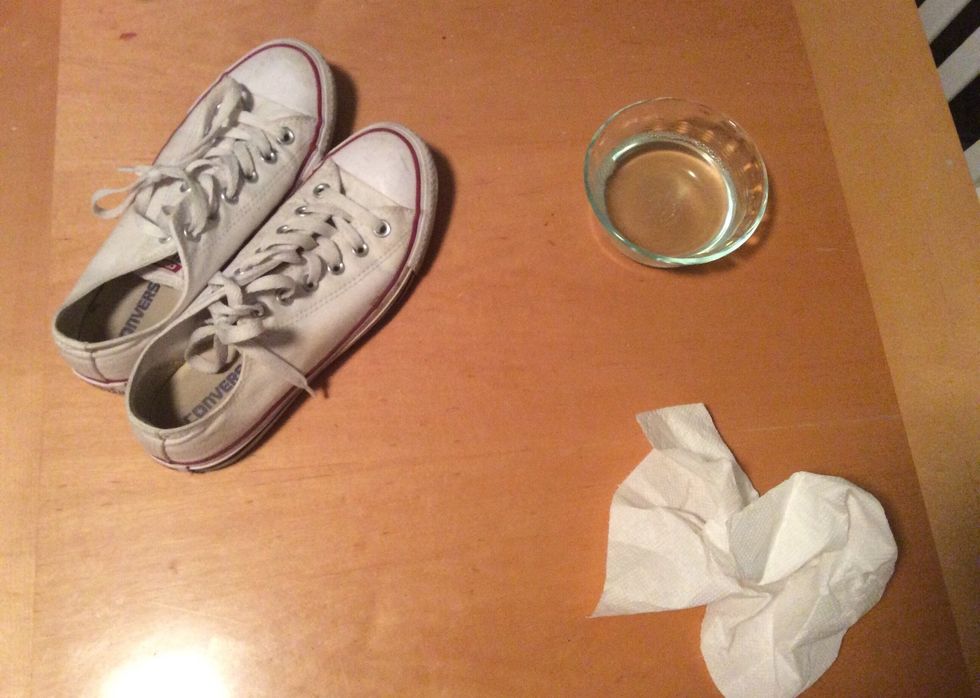 Once the load is finished put the shoelaces back in the shoes. Wet a paper towel with the soap and water and apply to any marks on the rubber of your Converse.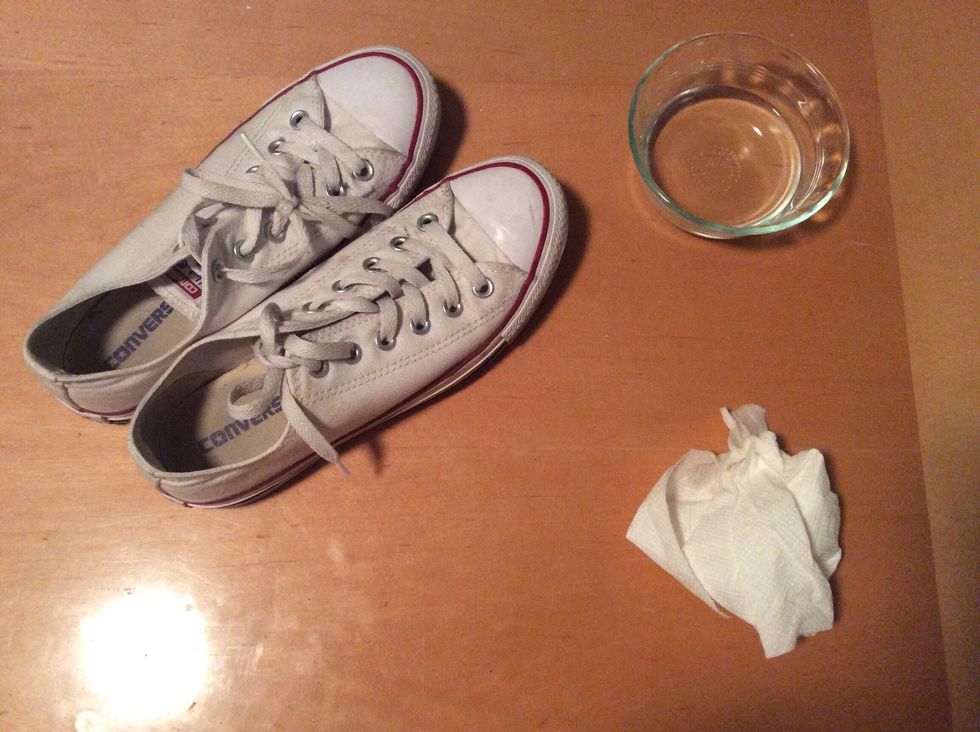 If marks do not come off, wet the paper towel with hydrogen peroxide and apply to the marks.
Let dry for three hours and then enjoy your clean Converse!
Converse
Washing Machine
Stain Remover Stick
Paper Towels
White Towels
Soap and Water
Hydrogen Peroxide
Laundry Detergent