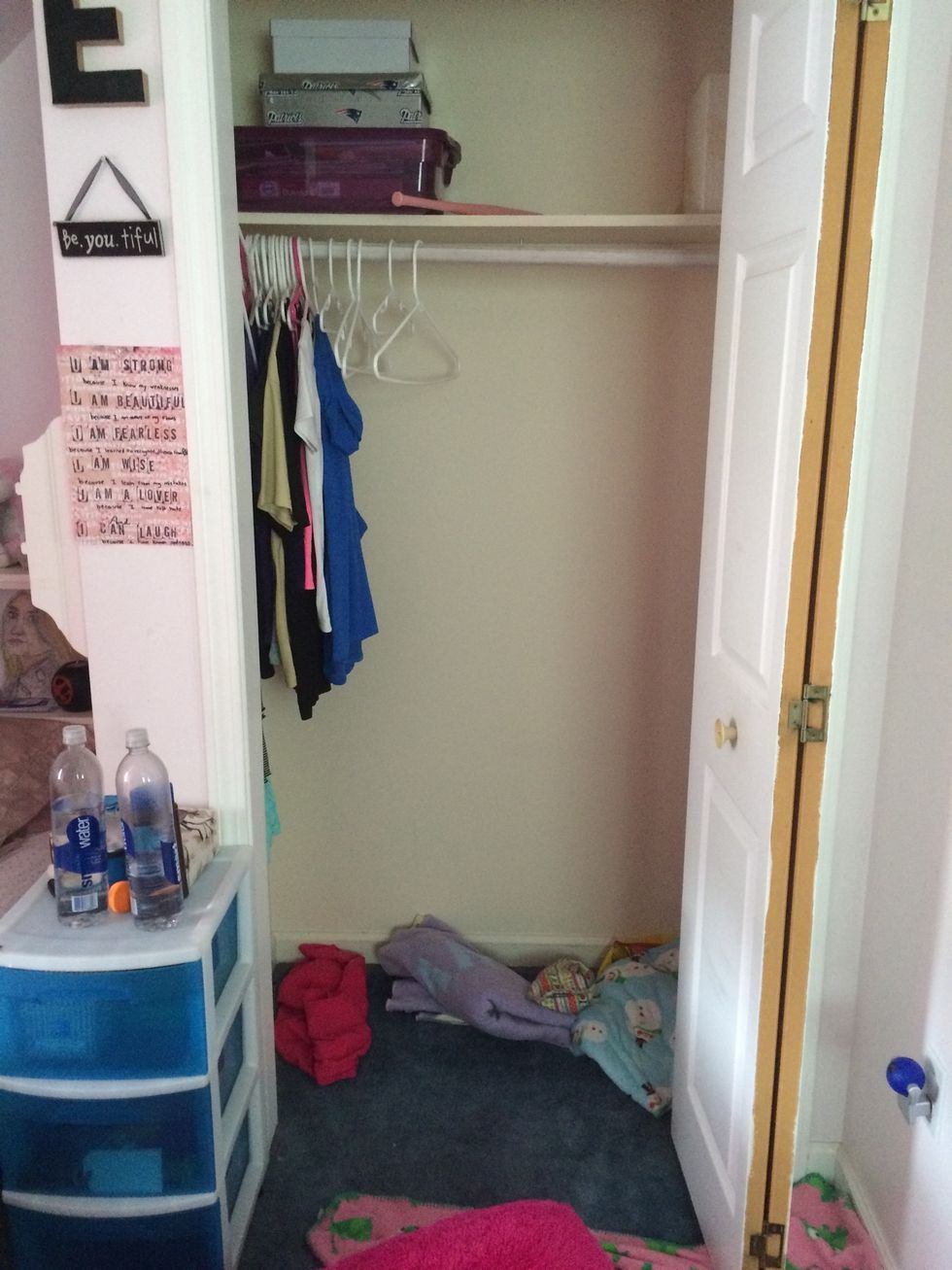 Put on some comfy clothes and turn on some music you like!👚🔊📯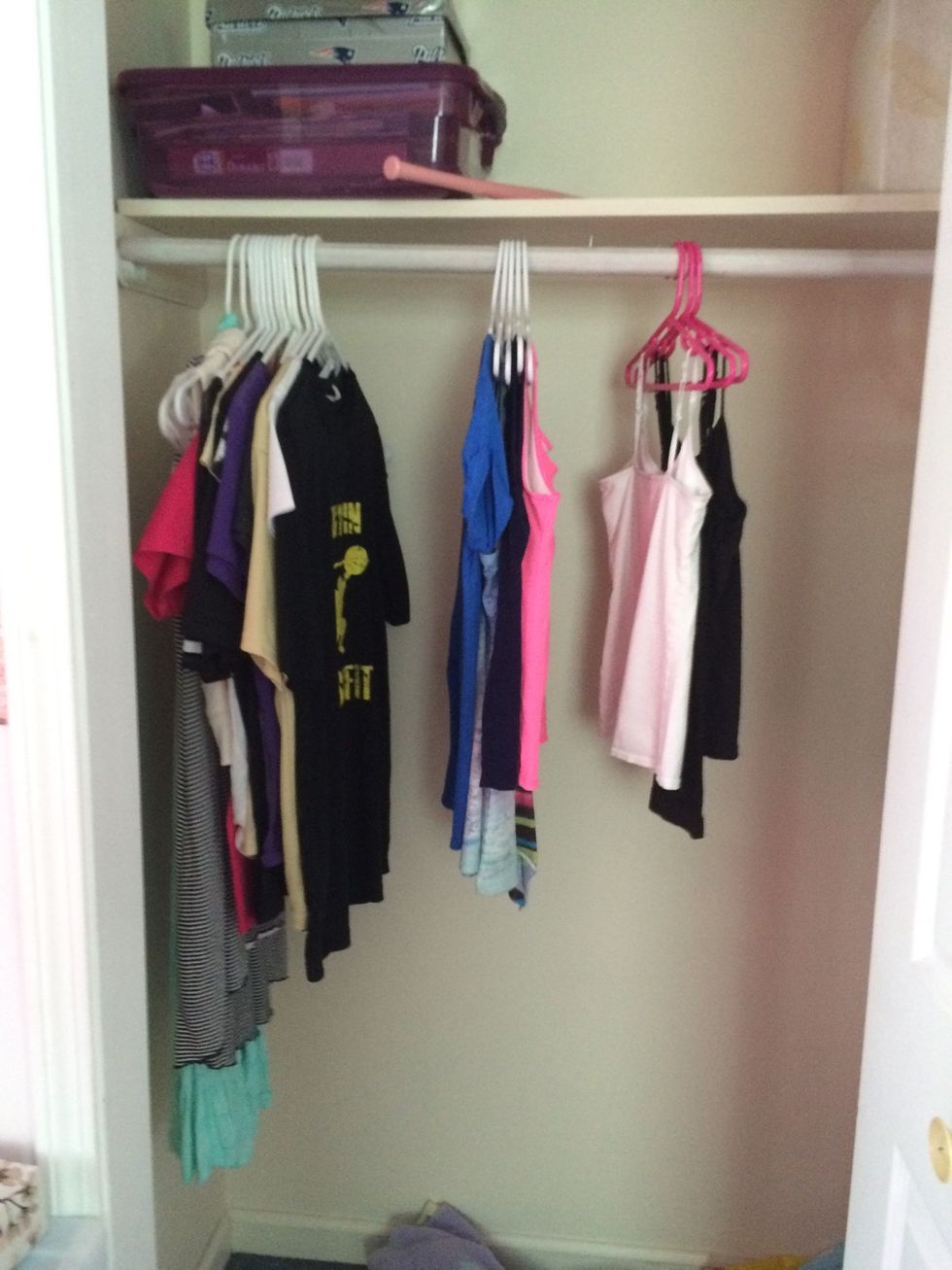 I put all of my dresses, vests, and T-shirts on big hangers. Then I put all of my wide strap tank tops on smaller hangers with slots for the straps. I put my spaghetti straps on small pink hangers.👚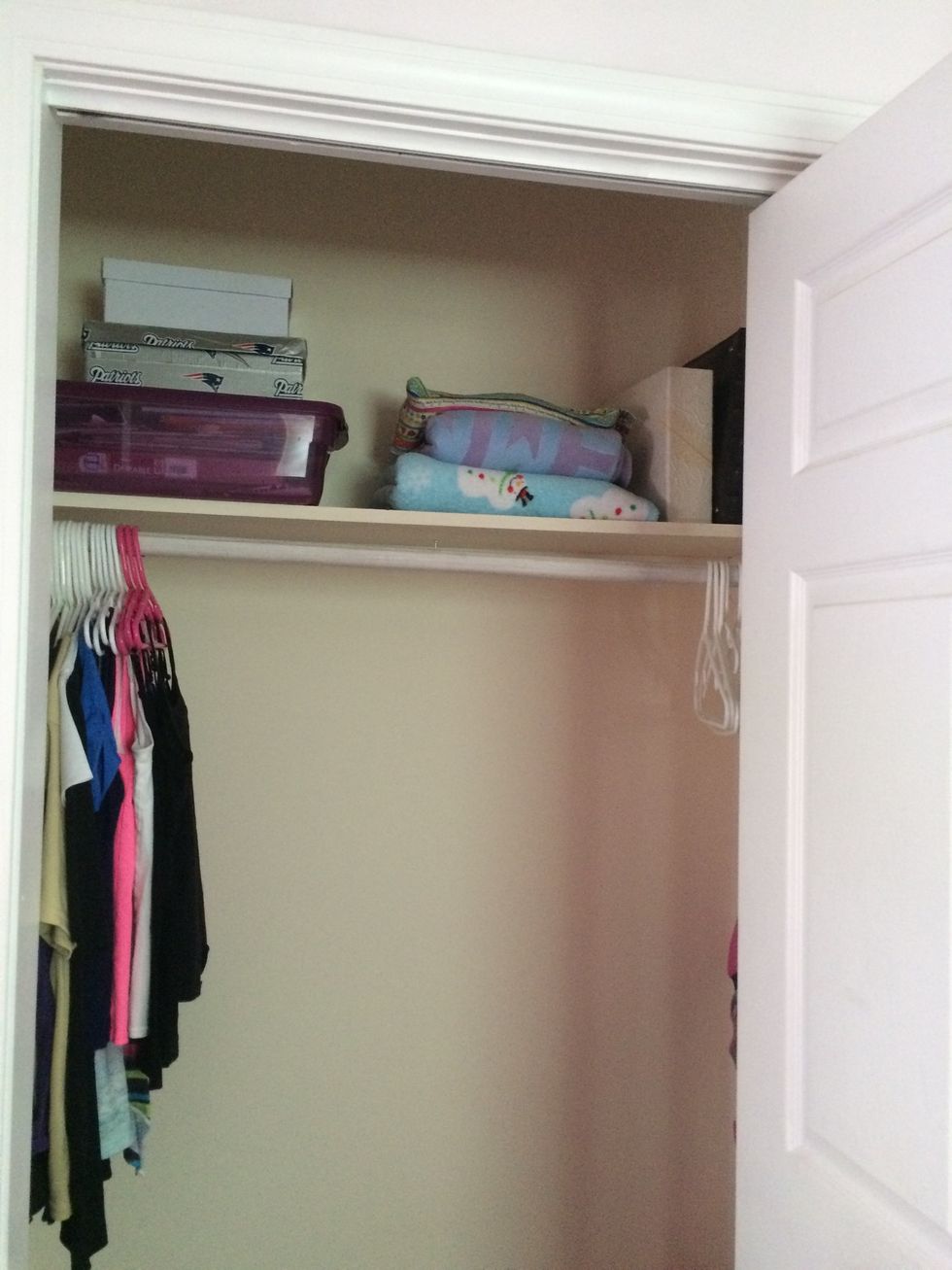 I put all of my blankets on the shelf at the top of my closet. If you don't have a shelf you can put them in a box on the floor. I also put all of my photo albums and old cards in boxes up there.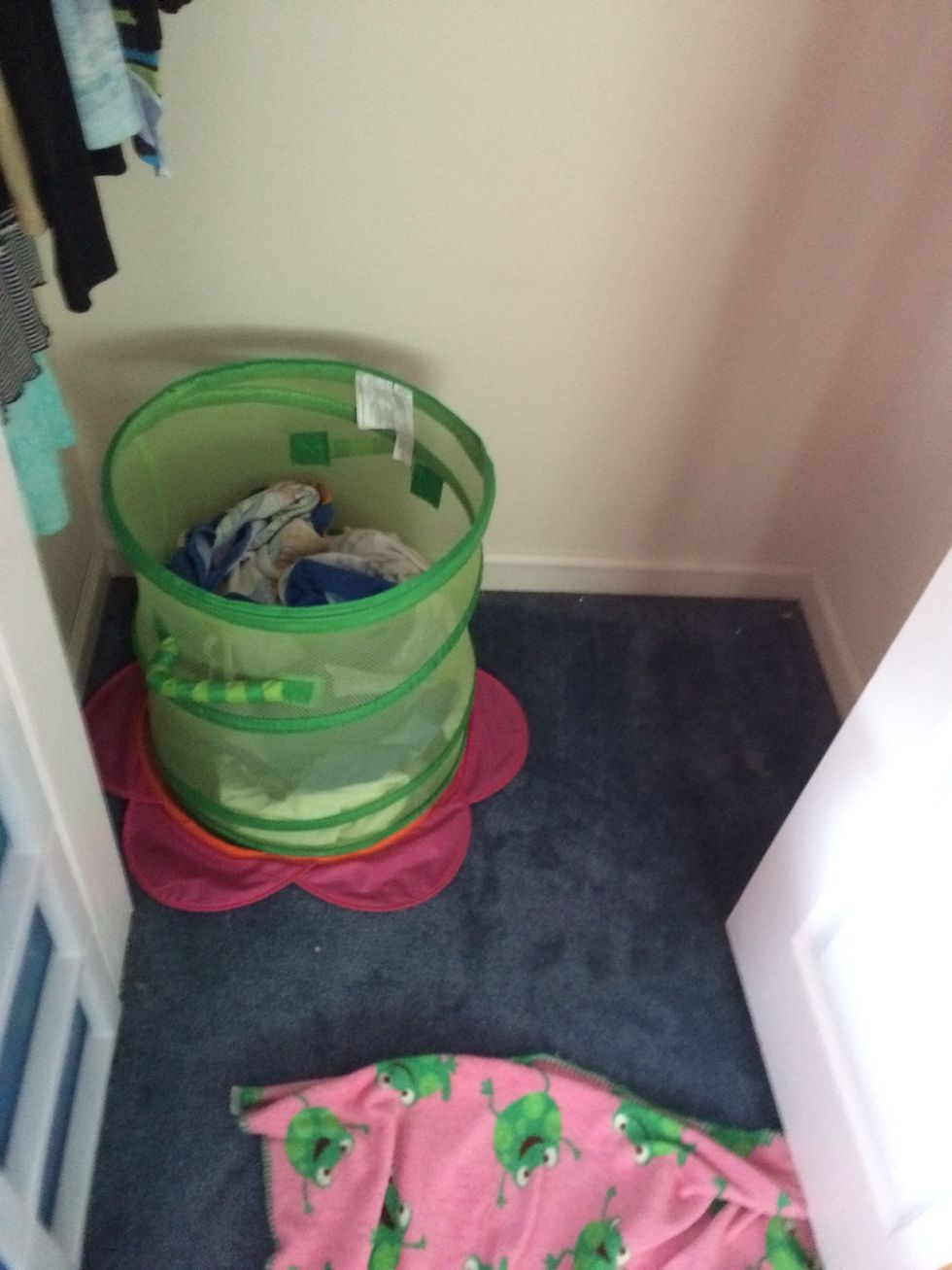 My closet is small so I don't have a lot of floor space in it. I put my clothes hamper on the floor and put a mat under it in case I have any wet towels or bathing suits in my hamper.
I hope this guide helped you clean your closet!☺️
Comfy clothes to wear
Music that you like
A messy closet!