Go into the Settings app, and tap on the General option.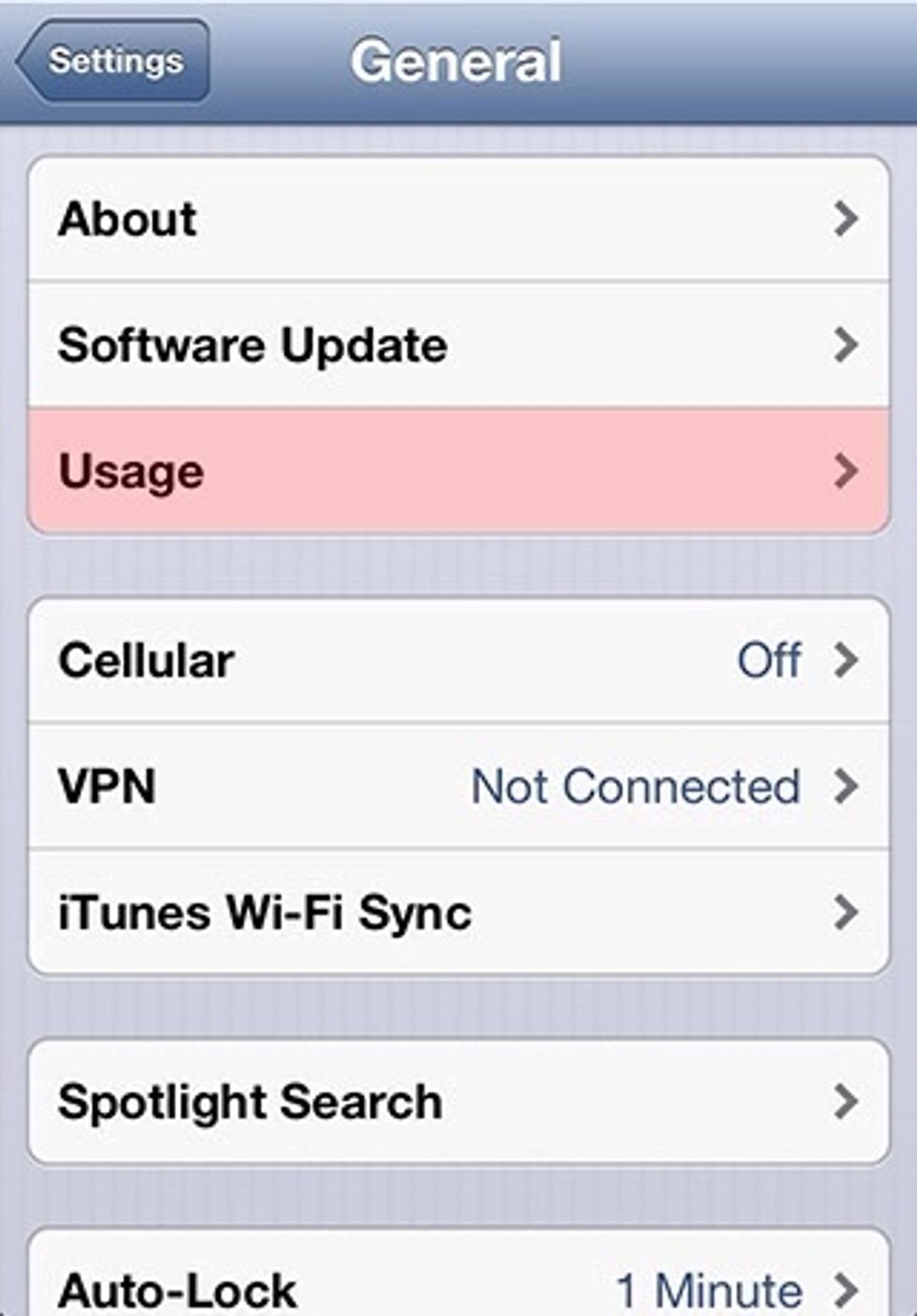 Now choose Usage at the top of the page.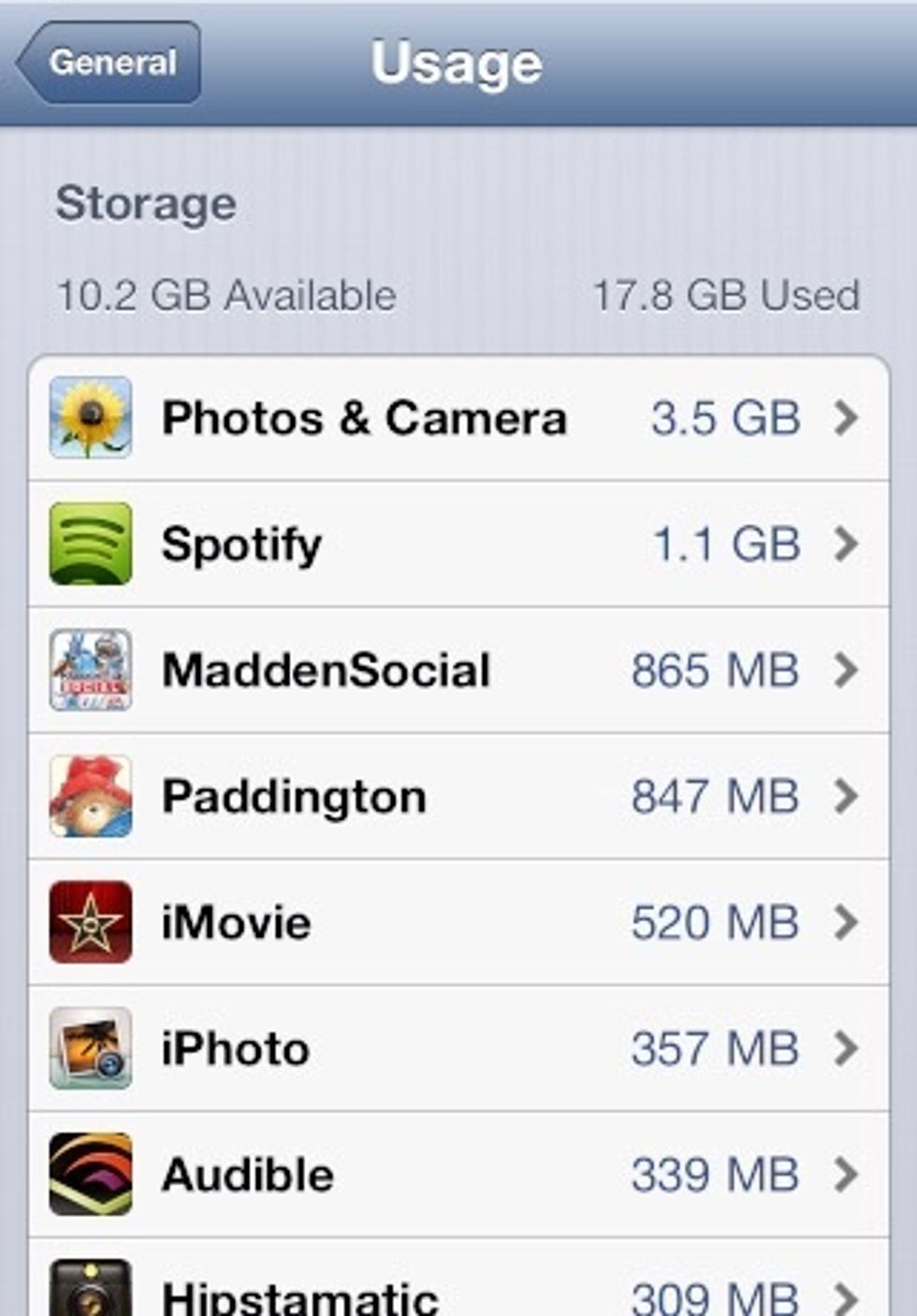 Under the Storage is a listing of every app installed on the device, arranged by size with the largest apps first.
Some apps like to accumulate huge amount of data that really aren't necessary. In these instances, the app's cache data keeps piling up with nowhere to go.
The Facebook app is a good example of this. The only way to delete this cache is to delete the app and then reinstall it.
When you delete an app, you can install it again either by connecting your iDevice to iTunes or by going into the App Store under Updates, Purchased.
The creator of this guide has not included tools